Strange Things In Wrestling (March 2022)
Welcome to the return of Strange Things In Wrestling. As a refresher, this column intends to highlight anything from the world of wrestling with odd, unique, quirky, or possibly bizarre qualities because that's what makes them stand out.
We'll dive deep into a handful of different things, stories whose strange nature is something that should be featured. Keep in mind – strange much like anything open for discussion is subjective. Remember, one person's odd is another person's completely acceptable. And I'm not saying they can't be both; I'm just saying I really should stop talking because it's a whole new edition full of tears, sadness, and criticism.
Unlike previous editions, most of the items being covered this month have a general theme of sadness tied to them. Typically, March is filled with a ton of nasty things. You know, 'beware the ides of March.' But this month, we are faced with some of the most bizarre stories to come out this year. This month, we have former champions putting over a former champion, fans chanting for two guys of the same name, a five-year-old that is better than you and is your sunshine! So sit back, pull up a bag of your favorite snacks, avoid watching Encanto if you are a parent, and crack open a can of your favorite frosty beverage from the sheer oddness that resonated from this month's edition.
MJF – "I Am Your Sunshine"
At AEW's Revolution pay-per-view, the end came when MJF was defeated by CM Punk. Their nearly five-month feud came to an end during their Dog Collar match. With the aid of Wardlow, CM Punk knocked out MJF with his Dynamite Diamond Ring. For MJF, it was clear that the angry and scathing despicable heel is convincing in his role. However, what resurfaced from MJF was a moment that would often make fans forget he was ever a dastardly heel. A moment that showed such a warm and tender side of 'Max Friedman.'
The show was The Rosie O'Donnell Show, a daytime talk show that was all the rage during the 1990s until it came to an end. A five-year-old, Max Friedman, came on and shared with Rosie that he attends the "Y" (short for the YMCA), has two sisters whom he wasn't sure of their name, and has been watching the show for two years. Keep in mind, he's five and already saying he's been watching the show for two years? He could be kayfabing or it could be legit. Even at a young age, MJF had people still guessing if he was on the level.
But Max's appearance on the show is as cute as it was strange. He would appear because he submitted a tape of him singing 'I am your sunshine.' He had charm and even then dreamed of being a professional wrestler. MJF showed in that video that he was capable of doing great things and had quite a charm back then. Incredibly, he turned out to be such a piece of sh*t. Nina Friedman, Max's mom, inspired that last comment.
Jeff Hardy NEEDS to Juke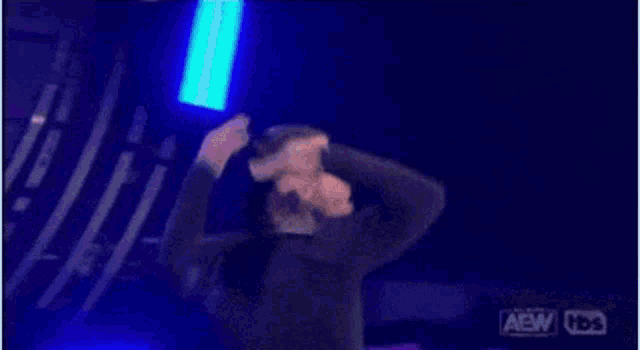 A few months ago, fans will recall the departure of Jeff Hardy from the WWE. He had appeared reinvigorated, and fans were all-in when it came to his performance. By his own admission, Hardy was about as close to being on top of the world as he was recently when he stood across the ring from Seth Rollins. However, for as quickly as his rise came up, a choice by the charismatic enigma left fans baffling. True to his moniker, the enigmatic nature of Jeff's name came to fruition when he went outside of the ring during a match and proceeded to head to the back through the crowd.
After doing this, news quickly spread that Hardy was AWOL. The early belief was that he was under the influence or that his past demons in some way played a part in his decision to walk out of the WWE. The truth to that would be he wasn't under the influence, but he just didn't want to be in the WWE anymore. His departure led to speculation that he would join his brother Matt in AEW. And no sooner than does that be speculated that it becomes a reality. Many felt the focus for Jeff would have been for him to get the help he needed, but the truth was he was never under the influence in the first place!
Upon Jeff's debut on the March 9 edition of AEW Dynamite, he would come out to aid his brother Matt who was being beaten by the AFO. The peculiar part was he came out dancing in the midst of his brother being beaten down. The bizarre nature of that decision to do so was later shared by Matt that it was the elder Hardy that asked the younger one, to come out and dance upon his debut. I knew brothers gotta hug, but now we know that brothers gotta dance too.
I'll Be There For Brock Lesnar
When you see Brock Lesnar, a few thoughts come to mind. Beast Incarnate. Reigning-defending WWE Champion. Physically imposing. With all those things in mind, it's clear that Lesnar has often created on-screen a certain image for himself.
To some extent, fans are familiar with the farm boy who takes care of things on the land, much like a farmer. So when another nuance about him is mentioned that completely throws off fans' thoughts about him, it is baffling. Fans were made privy to something about Brock's interests that comes completely out of left field.
"I'm not a huge TV guy. I never have been. I tuned in to the Super Bowl, didn't catch the halftime show. I did go back and watch it on YouTube. I don't watch the UFC. Even when I was competing, I would go back and watch some of my film but I never sat down…I've rented maybe half a dozen pay-per-views. (I have watched) Seinfeld, catch a little Friends every once in a while. Monica (is my favorite)." (Fightful)
It isn't impossible to think wrestlers are no different than anyone else. Their musical interests and movie interests can certainly run the gambit. But when thinking of the brutal Brock Lesnar, I can't think of him enjoying watching Monica Gellar dancing around with a turkey on her head or feeling for her as her would-be future husband peed on her to stop the stinging of a jellyfish bite. If he watches the show, does he pivot too? Or is he on a break?
'Adam' Chants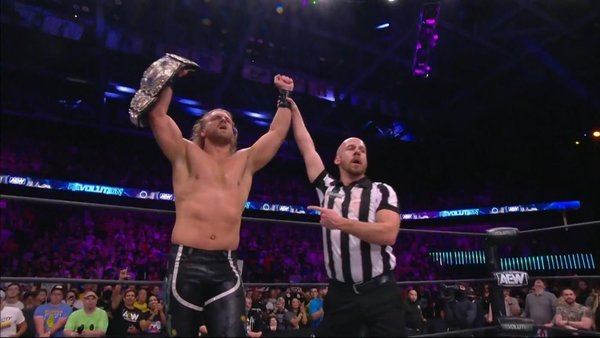 During this past month's AEW pay-per-view Revolution, we were treated to a fun main event between AEW World Champion "Hangman" Adam Page and Adam Cole. While the match had some history between both men behind it, the creativity or peculiar nature of the chants that took place felt like they stopped picking a side, gave up and saved themselves the trouble, and began just chanting.: "Let's Go, Adam." Of course, with both men having the same first name, it made sense why they did it.
But it's the one, and likely only time a fan's chant manages to be both divided and united at the same time. We aren't sure if that's brilliant or lazy. To answer that previous statement, we're best to ask Adam what he thought.
Jinder-Mania Running Wild?
Recently, Hulk Hogan stated that Jinder Mahal could be the next Hulk Hogan with the right booking. But we aren't sure if that's a good thing or a bad thing. Because if we are comparing Hulk being booked and Hulk booking, others were pretty sure that Jinder would get hindered.
__________________________________________________
Follow me on Twitter @TheMarcMadison or @ProWrestlingPST
Follow our site on Instagram @prowrestlingpost
Feel free to like our Facebook page Pro Wrestling Post
Lots of interesting information is on our site ProWrestlingPost.com including interviews with IMPACT Wrestling's Tenille Dashwood, Sami Callihan, and Madman Fulton, AEW's The Blade (Formerly Braxton Sutter of IMPACT Wrestling), Chris Sabin, and our podcast, ProWrestlingPost Podcast.