Steve Austin's Opinion On Reported Issues With WWE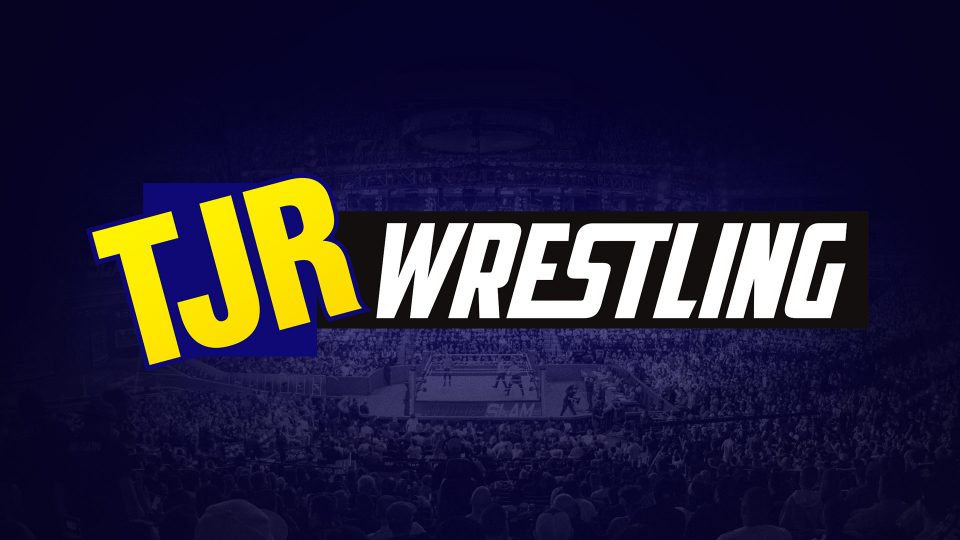 It was reported last week by multiple sources (that are usually reliable) that there were issues between WWE and former top star Steve Austin. There were some reports saying that Austin was supposed to be at WrestleMania, but instead he chose to stay home. Then there were stories about how WWE was mad at him for asking Triple H about Chyna when they talked in February, so that's why WWE now has Chris Jericho doing podcast interviews on WWE Network instead of Austin. Last night was the first Jericho podcast with Cena.
Austin addressed those issues during his Tuesday podcast of the Steve Austin Show. I listened to it earlier today just like I listen to every one of his podcasts. Here's a very good summary of the key points from Marc Middleton of WrestlingInc:
WWE Hall of Famer Steve Austin addressed some rumors surrounding his status with the company on the latest episode of The Steve Austin Show. Below are some highlights.
* Austin said there is no heat on him from WWE for allegedly missing WrestleMania 31 Week. He brought up the rumor that he was supposed to be on a flight with The Undertaker and said that was not true.

* Austin said he was never a part of any creative discussions for him to participate at WrestleMania 31. Austin said he didn't turn anything down, he simply wasn't there and was never scheduled to be there.

* Regarding Tough Enough rumors and heat between Austin and Vince McMahon, Austin said he did not turn the show down. He said he's been talking with WWE about Tough Enough for some time and it was supposed to be filmed in February-March but we're in April and it still hasn't happened. Austin said the delay was nobody's fault as it takes a lot of work for the different pieces of a reality show like Tough Enough to come together. When WWE got their pieces together, CMT wanted to do more Broken Skull Challenge and Austin couldn't do Tough Enough due to the BSC commitments. Austin said he didn't turn down Tough Enough because of heat with Vince and scheduling problems are why he couldn't do the show. Austin said he wishes he could do Tough Enough but it didn't work out. Austin said in a perfect world, he would have filmed Tough Enough in February-March and that would have been it.

* Austin also addressed the rumors about his podcast not being on the WWE Network. Austin said they did the first two and were going to make a deal to move forward. He said there was a deal that could have been made but it wasn't and they're not moving forward but there's no heat there. Austin says he heard Vince wasn't happy with some of his questions for Triple H and Austin said that's not true.

* Austin said WWE is going in their own direction and he's going in his and down the road if they hook back up, it'll be gangbusters. Austin said he will always have WWE in his blood. He acknowledged both sides have helped each other over the years and said it's always a good thing and a fun thing when WWE and Steve Austin are in business together. Austin guesses there is no animosity towards him from WWE's point of view and said he has no heat with them. Austin said, "No heat, nowhere. It's cool, moving on…"
There's also a post on PWInsider about all the topics, what they reported and didn't report.
I'm going to point form it with my comments:
– Do I believe every single word of that he said? I believe most of it . I also think he's playing the game. I think that WWE was legitimately mad at him for asking Hunter about Chyna and that's the main reason why Chris Jericho hosted a podcast on WWE Network instead of him. If Austin admitted that was the reason then it's only going to add to the heat. They don't want to bring attention to it, so Austin's story will be that there are no problems at all. Believe it if you want. I don't.
– The part about not being at WrestleMania 31 and WWE having no plans for him makes sense. While WWE did bring back a lot of old timers that had minor roles or no roles, that doesn't mean everybody has to be there. If he wanted to stay away then that's his right.
– Let's be clear that Austin doesn't need WWE and they don't need him. Austin's a millionaire that never has to work a day in his life again if he wants to, but he is a workaholic so he's still going to do podcasts, host TV shows and look for movie roles too. Good for him. He should do that. It's beneficial to both because Austin gets a lot of exposure from being in WWE while WWE benefits from having one of their biggest stars working with them. Fans want him to work with WWE and it makes perfect sense. That connection is never going away.
– I've never seen Broken Skull Challenge. I know it's had multiple seasons and is pretty successful, so it's understandable that he would choose to keep that going. I do believe him when he says he wanted to do Tough Enough again and that it just didn't work out with the timing.
– I really doubt Steve Austin will wrestle at WrestleMania 32 in Dallas. It's going to be a huge crowd that might have 100,000 people (WWE will say that even if it's not true) and main event performers will make huge money, but there's no reason for Austin to do it. He stopped wrestling in 2003. His health was the main reason. Why risk it? I hope he's involved in some way because he's one of my favorite wrestlers eve, but keep him out of the ring. I think he's smart enough to stay away.
Steve Austin is great. He's in my top three wrestlers in WWE history along with Shawn Michaels and Kurt Angle. I don't think any of these issues are major and in time it will pass, but I hope he can get involved with WWE in some away again in the future.
What do you think? Let us know in the comments below.