Steve Austin Podcast On WWE Network With Paul Heyman Plus Undertaker, Hogan & Sting In Future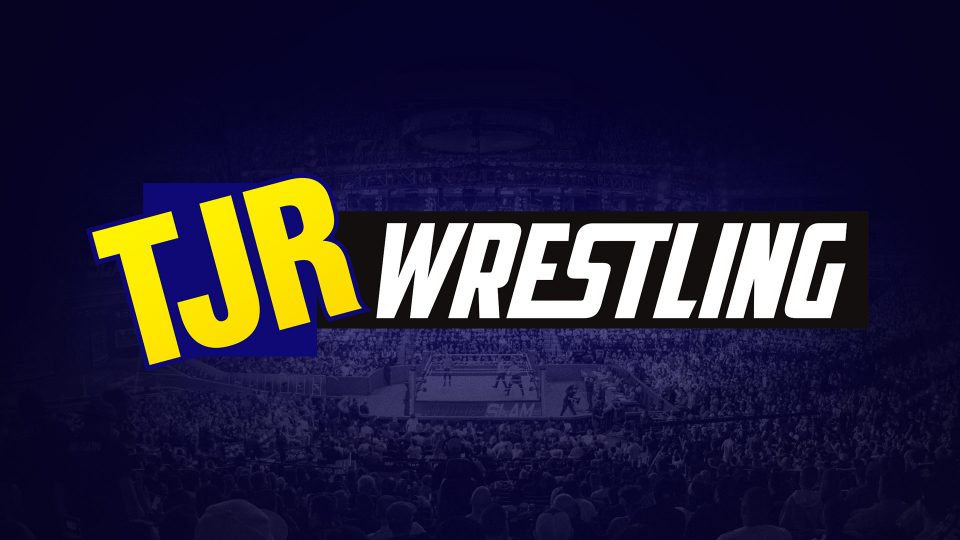 "Stone Cold" Steve Austin is back with WWE and he's back with a vengeance. Last night it was announced during the Payback PPV that Stone Cold would be returning to WWE Network on June 1st to the Stone Cold Podcast to interview Paul Heyman immediately following RAW that night. Today, WWE followed that up with a press release that announced that Austin will be returning on a monthly basis to the WWE Network to host his show. The important part of the press release can be read below.
"Stone Cold" Steve Austin will host Stone Cold Podcast, Live!, a no-holds-barred, in-your-face monthly interview series beginning Monday, June 1 at 11 p.m. ET on the award-winning WWE Network, with special guest Paul Heyman.

Each month immediately following Monday Night Raw, which airs on USA Network, the WWE Hall of Famer will sit down with the biggest names in WWE including Hulk Hogan, The Undertaker, Sting and other celebrities from the world of sports and entertainment for an exclusive interview on WWE Network.

"If you're ready for the Stone Cold Podcast, give me a 'Hell Yeah!'," said "Stone Cold" Steve Austin.

The hour-long series joins the slate of brand new original programming recently announced by WWE Network including, Too Hot For TV Presented by Jerry Springer, Swerved and WWE The List.

WWE Network, which launched on February 24, 2014, is the fastest-growing digital subscription service with more than 1.3 million subscribers as of March 30, 2015. It is available in more than 175 countries, and was named Best Over-The-Top Content Service for 2015 at the Cynopsis Sports Media Awards.
I reported for TJRWrestling after WrestleMania that there was friction between Austin and WWE, which had led WWE to turn to Chris Jericho for their podcast shows and to be host of Tough Enough. Despite Austin himself stating that there were no issues between the two entities, besides some licensing issues, there was still doubt that they would be on a working relationship still. This news solidly puts those rumors to rest now.
The press release does not state whether the podcast will be the first Monday of every month like the June one will be, but we at least know now what we have to look forward to. Stone Cold has actually done four podcasts with Paul Heyman on his Steve Austin Show podcast, found on Podcast One. Each episode is fantastic, as they are genuinely good friends and can tell stories and give insight into the business.
You can find those episodes here:
Episode 107: http://podcastone.com/pg/jsp/program/episode.jsp?programID=542&pid=407431
Episode 108: http://podcastone.com/pg/jsp/program/episode.jsp?programID=436&pid=407774
Episode 146: http://podcastone.com/pg/jsp/program/episode.jsp?programID=436&pid=429675
Episode 185: http://podcastone.com/pg/jsp/program/episode.jsp?programID=542&pid=477609
How about an old school Austin/Heyman pic where they had a lot more hair than they do now? Check this out.
K-Tank's Take: Wow is all I can say. First off, Stone Cold and The Undertaker. I can't believe that's happening. If you listen regularly to Steve's podcast, he's been saying since WrestleMania 30 that he's been wanting to make that interview happen, but just hasn't been able to. That interview HAS to go longer than an hour.
Interviewing Sting should be very interesting as well, as Sting has only done JR's podcast, but that was before he officially signed with WWE. Stone Cold will be sure to put to rest the question on if Sting is going to wrestle again for WWE, as after his match with HHH, no one seems to know what his future is.
Chris Jericho did a tremendous two-part podcast with Hogan, in fact I think it's Hogan's best interview ever, but Austin and Hogan have natural tension with each other. It's the match that Hogan wanted, but Austin didn't. I'm sure that topic will be approached, and should be a great watch as well.
This is great news for the Network, and for the relationship between Austin & WWE. He is a perfect fit for what they're looking for. Even though I really am a fan of Jericho's style for podcasting, he wasn't the right fit. Austin would've gotten more out of John Cena and Stephanie McMahon.
The one name I would throw out that I would love to see Steve interview is Shane McMahon. WWE.com did a poll recently asking who the WWE Universe would like to see Jericho interview on a future WWE Network special and Shane won the vote. Hopefully that can happen. Until then though, this news gets an OH HELL YEAH from me.
Besides who was mentioned in the press release, who would you like to see Stone Cold interview for the WWE Network? Let us know in the comments below!