Steve Austin Discusses WWE, Vince McMahon, WrestleMania 32 And More!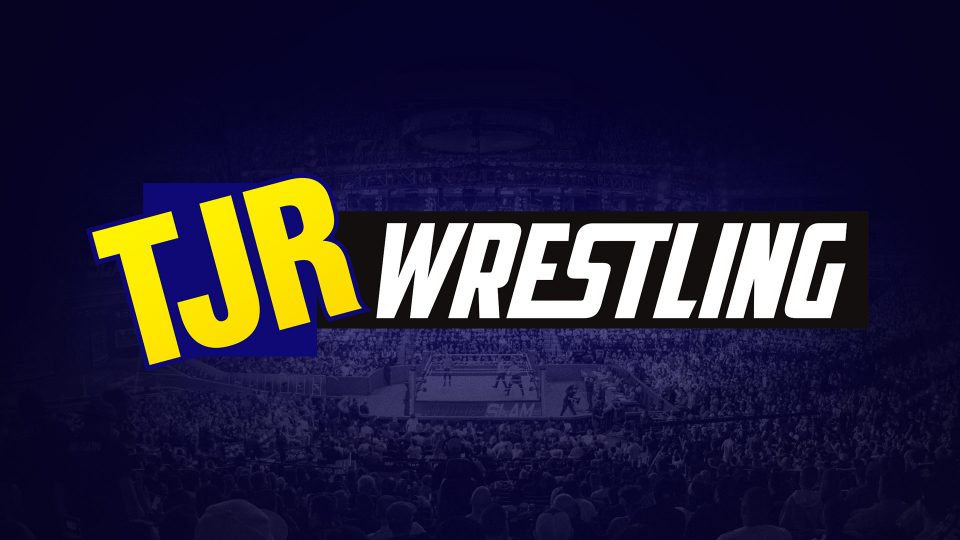 For those that missed Stone Cold Steve Austin at WrestleMania 31, and want to see him in Cowboys Stadium for WrestleMania 32, you're in luck. During an in-depth interview with SI.com, Stone Cold touched on a myriad of topics, but addressed his status for what is sure to be the biggest Mania of all time.
Austin on WrestleMania 31/32: "There was no creative for me at WrestleMania [31]. Now with WrestleMania [32] coming up in Texas, I would be pretty damn sure I'm going to be there. It's my home state and it just makes more sense."
Austin didn't go into much detail on what he'd like to do at WrestleMania 32, but he did go into detail about how he wasn't happy about his last appearance at WrestleMania 30, describing that Vince McMahon told him he would come out last with Hogan and Rock, only to find out The Rock would go out last.
Austin on WrestleMania 30: "Vince called and said, 'Here's the set-up. Hulk Hogan's going to come out and he'll cut a promo. All of a sudden, they're going to hit The Rock's music. He'll go out and cut a promo. All of a sudden – crash – it's Stone Cold's music, and you'll go out and cut a promo – then bam, we start WrestleMania XXX.' That's the way it was pitched to me. The Rock and I were in the building the day before in the green room. Dwayne and I were laughing and shaking hands and hugging, just shooting the breeze. I said to him, 'What are we doing tomorrow?' All The Rock knew, he told me, was that he was the last one out to the ring. I said, 'They told you that you were going to be the last out? That's real interesting, 'cause they told me the same damn thing.'
After looking at the creative sheet, he was confused: "I'm thinking to myself, 'This is bull—-. This is not what I was sold, this is not what I bought. But I said, 'I'm just going to let this thing slide. We're here and there is no use in making a stink about it.' The Rock is one of the biggest movie stars in the world. So give the guy his due. Nobody talked to me about it, but that's how that went down."
Austin on his legacy: "My run cannot be touched. If you want to talk about longevity, you can speak the name Hogan. If you want to talk about white-hot, selling tickets, and taking the business to a height it's never been – and, with a hell of a supporting cast, I might add – you're talking about Stone Cold Steve Austin."
As reported recently here on TJRWrestling.net, there were rumblings that Stone Cold and Vince McMahon were at odds over the fact that Austin was not at WrestleMania 31, and also because of Chris Jericho taking the role of host on the live podcast shows on WWE Network. Austin addressed those rumors and assured everyone they are on a strong working relationship still.
Austin on current status with WWE and Vince McMahon: "Lately there's been a lot of speculation regarding all this heat, bad blood, and animosity between myself and Vince, and it couldn't be any further from the truth. I have an outstanding relationship with Vince and the WWE right now. There were a few trademark issues, but that was just a minor thing that got resolved in a very amicable conversation I had with their lawyers. There are some great things coming up."
There are numerous other topics that Austin discusses including Daniel Bryan, Seth Rollins, his thoughts on HHH taking over the company, and his personal life with his mother and step-father. The other major point discussed is that Stone Cold is apparently on the cusp of making a major announcement. According to the article, Austin stresses it will be something his supporters will devour.
Austin on big announcements coming: "I have a couple of things that will be announced within the next two-to-four weeks. But they're really good. It will be a major press announcement."
https://www.youtube.com/watch?v=yhYkE4a9z1c
K-Tank's Take: Even for someone that talks about wrestling and himself twice a week on his podcast, this was a fascinating read and I strongly suggest everyone read it in full. I could have easily covered the whole article. Obviously by this point, we all know that WrestleMania 32 is an "all hands on deck" situation for WWE. Hulk Hogan has come out recently and said that he told Vince that he's wrestling that night, and Vince told him he was looking forward to it. With the likes of The Rock, Brock Lesnar, Sting, & The Undertaker all looking like they'll be there as well, it's well on its way to being the biggest WrestleMania of all time and breaking the attendance record set at WrestleMania 3.
It was good to see Austin address the rumors that he and Vince are at odds and put them to bed. Austin implied that it looks like he and WWE will be in business soon, although his gig as Tough Enough host went to Chris Jericho earlier this week. There are few in the business, or that have ever been in the business, that are as passionate about professional wrestling as Stone Cold Steve Austin. Anytime he can be associated with WWE and come back, is a win-win situation.
In the words of Stone Cold, swig of beer for the working man, and swig of beer to hoping we'll see him on our television sets sooner rather than later.
Once again you should read the whole interview on SI.com, so here's that link again.