Sorry WWE – It Still Comes Down to Wrestling! by Hank McAllen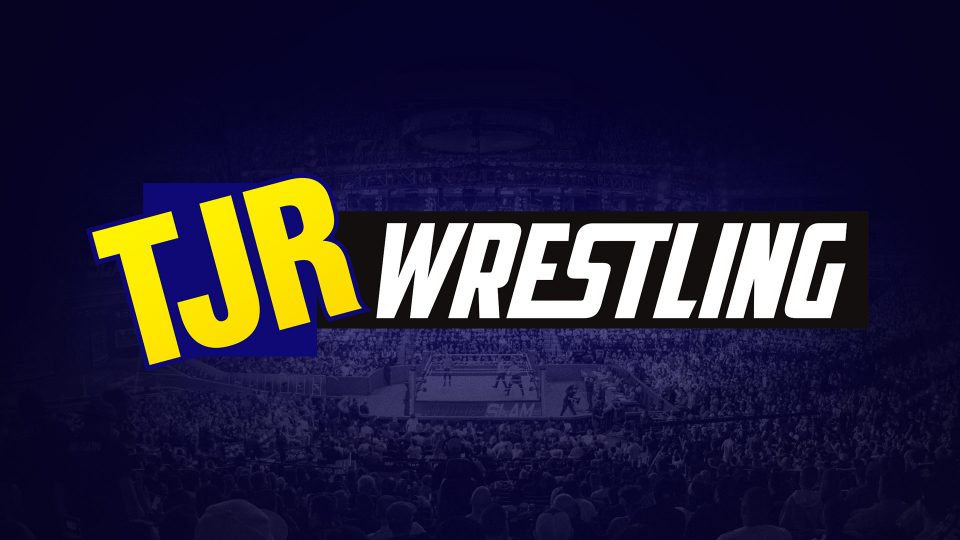 Despite the wishes and efforts of Vincent K. McMahon, his product is first and foremost a professional wrestling company. Now despite how painful it may be for Vince to accept that, people tune into RAW, Smackdown, the Pay Per Views, his network, etc. for wrestling. The fact of the matter is there is nothing more captivating in any of his programming than a 20 minute match (please ditch the commercial break throw out of the rings) between two superior wrestlers. That's right I said the W word, wrestlers, not sports entertainers! Yet, each week the business dies a slower death when we tune in to see mindless behind the scene skits (amazing how TV cameras always pop up on private conversations in the weirdest of places) or seeing the literal overexposure of divas, who for the most part have the greats like The Fabulous Moolah, Sherri Martel and Judy Grable spinning in their graves.
Wrestling is the foundation of the business and neither Vince McMahon or Dixie Carter should be ashamed to be associated with it. Of course we saw in the 1999 movie "Beyond the Mat" where Vince told the producer of the movie that what his company does is "make movies", which was the first heads up since Vince popped up on TV to tell us he was bringing in a new era of sports entertainment and that he wasn't going to "insult our intelligence" anymore. This then opened the door to what we now see in WWE, TNA and Lucha Underground as script driven, reality based sports entertainment with an occasional match thrown in. But why? Why has the art of wrestling gotten pushed to the back burner and quite frankly deteriorated in this country?
I grew up in the 70's with Bruno Sammartino selling out Madison Garden month after month based on great promos and feuds with the likes of Superstar Bill Graham, Ivan Koloff, etc. Then in the 80's whether it was Hulkamania running wild or in World Class (The Von Erichs vs. The Freebrids), Mid South (Rock and Roll Express) or the Carolinas (Ric Flair) people were engrossed in front of their television sets making emotional investments in the wrestlers and would sell out arenas and rock the buildings to the core solely on the wrestling matches and brilliant storylines. You couldn't help but get the chills watching, and every week I find myself wondering why do we rarely see this anymore? You didn't need someone there standing in front of you for 20 minutes at the beginning of a show trying to build heat between Ricky Steamboat and Randy Savage. All it took was a bell across the throat to do that!
As recently as this past SummerSlam we have seen that the wrestling fan does in fact LOVE wrestling. The NXT show packed the house, and was entertaining with actual snug wrestling matches that included tag teams, and female wrestlers as well as a beautifully booked main event between the current and former champ. At SummerSlam, we saw another good old wrestling show for the most part where we saw the crowd again make an emotional investment in the Lesnar vs. Undertaker match. Why? Because it was a match right from the 70's and 80's where a referee made a mistake, cost Lesnar the victory, and now we as fans are hooked and want the rubber match to happen as soon as possible!
But I think there was no bigger event to happen this year in wrestling that showed, YES, us fans are hungry for wrestling from the day of yore than quite possibly the best WRESTLING pay per view to happen in years, and that was this year's New Japan Pro Wrestling Wrestle Kingdom 9 PPV. If you haven't seen it, do yourself a favor and find a copy. Match after match of pure wrestling, whether it was a match loaded with high spots or two grizzled veterans going toe to toe, the card had everything a fan would want to see. It also included possibly four of the greatest wrestlers in the world (AJ Styles, Hiroshi Tanahasi, Kazuchika Okada and Shinsuke Nakamura) on the same card and not in 10 minute ref bump or interference laced matches. These guys WORKED!! What was also spectacular about this event was to be able to hear Jim Ross call wrestling like it used to be. From everything good old JR has told us, not once was somebody in his headset telling him what to say. This allowed both he and Matt Striker to become emotionally involved in the matches, which you clearly hear in the main event when Okada lands his patented drop kick on Tanahashi. The energy in the crowd, the excitement in the announcers' voices and being captivated as a viewer brought you right back to Starrcade '85 watching the famous "I Quit" match between Tully Blanchard and Magnum.
There have been moments like the NJPW show, as well as other times in the past, when fans started seeing some more quality matches coming from companies south of Stamford. Due to this, and despite what Mr. MACKMAN wants you to believe, he begins to gather his troops around him and starts to actually focus on booking better quality matches. For instance, back in 2004 – 2005 TNA and Ring Of Honor had a roster exchange program and you could see the likes of AJ Styles, Petey Williams, Senshi, Alex Shelley, Chris Sabin, Bryan Danielson, Samoa Joe, Christopher Daniels, Austin Aries and some guy named C.M. Punk! There was a buzz in the business that WWE couldn't ignore. So, what do they do? Let's bring back ECW!! Why? Because it seems like people want that wrestling thing again. Then as we were lead down the rosy path that we would see ECW make a meaningful impact on the wrestling biz, TNA decided they were going to try and compete with Vince in the sports entertainment world and flopped, allowing Vince to squash ECW once and for all. Sadly, Ring of Honor has only recently received a quasi-national TV deal. If they were able to secure a more prominent TV presence earlier in their existence, and were able to keep the names above along with the likes of Tyler Black (Seth Rollins), Davey Richards and Eddie Edwards, ROH would be forcing Vince and Dixie to stay on top of their games and offer good quality matches ala back in the 80's or during the Monday Night Wars era.
So, what am I asking for? What am I begging for? What am I hopeful of? That the recent impact of the NXT Brooklyn Takeover show, or the success of New Japan's Wrestle Kingdom 9 show will hopefully force the powers that be at WWE and TNA to see that we are hungry for a product that focuses on what made this business hi ratings/must see TV for decades! We don't need sports entertainers, scripted promos or 20 minutes dialogues. It's not about hiring the next movie or TV star. It's not about the next non-wrestling program on your network or what is trending on Twitter. Your fans don't care about that. We want wrestlers (male and female) who can skillfully perform in the ring and who we can invest ourselves into emotionally. We want natural heartfelt promos coming from either them or their managers (remember them?). It was nice to hear that New Japan stars were back stage at SummerSlam this year, including the legendary Jushin Thunder Liger as well as Okada and Nakamura (who by the way Daniel Bryan has gone on record as saying he wants to wrestle). Maybe this is a good sign of things to come. Who knows, maybe next year WWE can cross promote a pay per view with New Japan and bring us back to the days of shows that take your breath away and have you talking about it for years to come. One can only wish!
About Me: I have been a wrestling fan for many years dating back to the mid 70's watching the old IWA and WWWF. Some of my favorite wrestlers over the years include the likes of Mil Mascaras (if it wasn't for Mil I would never have been a wrestling fan), Rick Martel, Ricky Steamboat, The Great Muta, Dynamite Kid, Jushin Thunder Liger, AJ Styles, with my favorite wrestler being the legendary Randy Savage. Growing up in the New York City area, I've been fortunate to see shows in some of the most historical venues in the northeast including Madison Square Garden, the Philadelphia Spectrum and even the original ECW arena. Greatest match I've ever seen; Steamboat vs. Savage Wrestlemania III. Wrestling has been a big part of my life for many years, as well as my love of writing. Thank you for taking the time to read my posts and I look forward to hearing your thoughts and comments in the future.