Smackdown Live 2015 or Why I Hate Wrestling Hipsters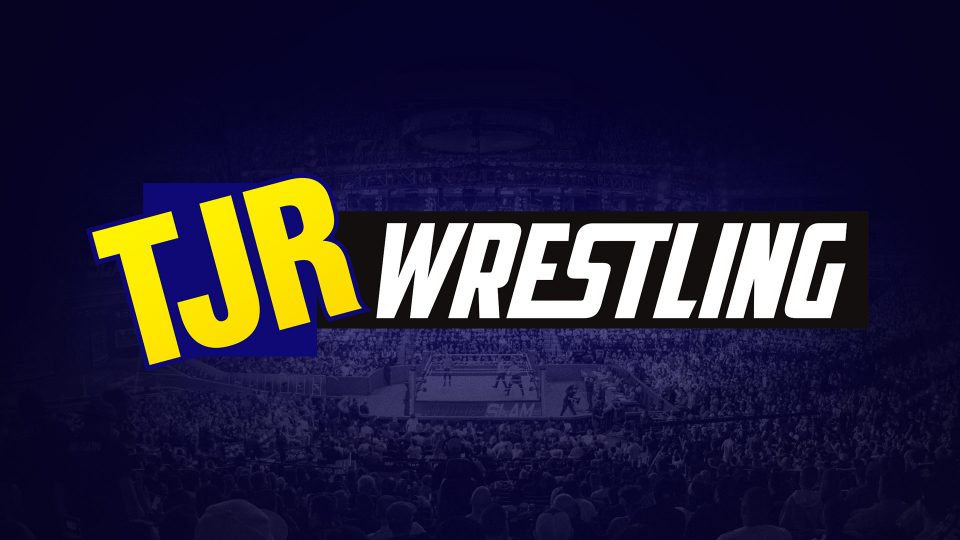 I hate Wrestling Hipsters. This must be known in advance of this article.
Every WWE fan should attend as many WWE events as they can. Whether it is a simple House Show or a WrestleMania, a lot can be gained simply by going to see an event in person. Fans will be happy to see everyone in person. Even Fandango.
I have attended thirteen WWE events now. That would be four Raws, four Smackdowns, two live events, an NXT show, No Mercy 2008 and WrestleMania 31. I might be a fan at this point. Oregon only really gets one televised show a year so it is usually a lively affair.
I had good seats this time. We were three rows behind Eden Stiles. My parents, who apparently enjoy attending Portland shows and my brother, who still wanted to see shows after WrestleMania weekend made this a rare mini-vacation for my family. Heck, we even did a few days of sightseeing afterwards.
As I have said in previous live event articles, the fans around you are certainly part of your overall experience. I saw an eight year old screaming at Seth Rollins. She was nice enough to share with him for his entire promo how much he sucked. I saw another kid trying to berate the heels but being told by his dad we don't do that. He is a great dad teaching proper manners at a wrestling show. Awesome! Then I had two wrestling hipsters behind me. Sigh.
A Hipster is defined in many ways. One of my favorites is from the Contemporary Slang dictionary, "typically a young adult male who is often derided as pretentious and tirelessly ironic". I believe every subculture has those fans and I found the wrestling hipsters in Portland. They were sitting directly behind me and wouldn't shut up for the entire Smackdown taping. I learned more about wrestling history between Bret Hart and Razor Ramon then I really ever cared to know. I will share a few of their amazing thoughts in this article.
So I am going to share some of my thoughts about the three-hour show. Since Jake did an entertaining review of this show, I am going to stick to the little things you get only by going to the show itself. What is a televised show like when it is basically a three-hour commercial for Raw and Summerslam?
Second-Tier Shows are Fun
It sure is hard to see "Main Event" these days. The lovely third-tier show is only seen in the United States on Hulu Plus. But I have always liked the fact it actually gives lower card wrestlers some time to actually work a real match. You are guaranteed to have some loud fan involvement because we are not exhausted yet.
This Main Event was actually fun. It has a Rusev promo to start the show. I would like to say that jealous Rusev is really entertaining. Now that he has to do his own talking, he is quite entertaining. Telling the WWE video production people to "role the stupid video" or proclaiming his new ridiculous flag will replace the American flag, he has found a nice niche on the main roster.
You know what is shocking about lower-tier shows? Fandango actually appeared. He even talked! People were rooting for him against Rusev. It shows how much of wrestling fans we are in Portland that we supported Fandango or did his dance. I was pretty entertained to see people upset when Fandango lost. Did they expect him to win? I was more shocked that Fandango actually got in offense against Rusev.
Next was Adam Rose versus Jack Swagger. It is amazing to think where Swagger used to be on the card. It is a little sad. You know what is sadder? Adam Rose has no party people or Rosa. A party gimmick without a party seems a little ridiculous. Swagger won the match because someone had to.
The main event of this show was Stardust & King Barrett against Mark Henry & R-Truth. Why R-Truth and Mark Henry are a team in one of those unsolved WWE mysteries. The Portland crowd enjoyed Barrett saying "Bad News" again in his promo. That gimmick is far more entertaining then his ridiculous King gimmick.
The match was fun. I think Stardust is an excellent showmen and an advantage of sitting in the third row is you get to see the perfect facial expressions of young Cody Rhodes. It still seems weird to see King Barrett winning a match at this point. Main Event is where the amazing happens.
Dark Matches are Important
One of my favorite things of any live event is the "dark matches". They are the matches and segments that only we get to see. Portland got to see some fun ones last Tuesday. Before Main Event, we got the entertaining match of Sasha Banks and Becky Lynch. It was a good way to start the show. Despite the fact it was really short both of the wrestlers worked really hard. Since it was a dark match, Becky won and it is good to warm up the crowd before a long night of tapings.
The more odd dark match was Joshua Kingsley and Zack Ryder between the Main Event and Smackdown tapings. If you don't know who Joshua Kingsley is you are not alone. Only the wrestling hipsters and myself could identify him as a blond haired Brad Maddox. Nothing will get a wrestling crowd to hate you more than to talk with a fake British accent and proclaiming that Portland fans cannot like Shakespeare. How dare you sir! I actually love reading "Much Ado About Nothing" and seeing a good WWE show as much as the next fan. Anyway Zack Ryder found someone he could actually beat.
The most important dark segment was for Rowdy Piper. He was a longtime Portland resident and made a many appearance sat the Portland WWE shows over the years. I will fondly remember the reactions we always gave to Oregon's favorite wrestler each time the WWE was in Portland in recent years. His family was at ringside as the WWE gave him a moment of silence. Sadly some people don't understand the concept of a moment of silence so it took a long time to get everyone to quiet down. After they played his nicely done WWE tribute video again, we had a loud "Thank You Roddy" chant for his family. It was an emotional moment for sure.
Why No Bo Dallas?
Smackdown was sure an interesting show. It was a two-hour show with only four matches. They love talking to promote the upcoming Raw and Summerslam. In this two-hour show, Seth Rollins, Neville, Cesaro, Ryback, Luke Harper and Bray Wyatt all had some sort of promo. The WWE is taking the wrestling out of pro wrestling! It gives fans something to boo and cheer but it gets a little old after a while. Even worse when I have hipsters listing who are the best mic workers of all time by year in my ear during each promo.
One of the most interesting promos wasn't even included in the televised portion of the Smackdown broadcast. After Ryback finished most of his promo, Bo Dallas came out and they engaged in some fun banter with each other. Bo asked for a Fatal Four Way Match at Summerslam and was met with the loudest "Yes" chant from the Portland crowd of the night. Ryback actually go booed for saying it wasn't his decision. We have a lot of Bolivers in Portland. He is an entertaining guy who deserves more time as a mid-card heel. But since none of you actually saw that on the main show, you just saw another boring Ryback promo. It was a shame the good work of both men was ignored and Bo Dallas remains invisible thanks to WWE editing.
One Match Makes a Show
Smackdown was limited on matches but they all were of a decent length. Judging by the crowd reaction, we still have a ways to go before they really enjoy a Naomi-Charlotte match but it is certainly an improvement over past years. Hearing regular "NXT" chants proves that all wrestling fans enjoy the good work that some of these talents have already done before arriving on the main roster. The hipsters certainly loudly remained everyone around them who was an NXT star and who wasn't.
New Day is pretty over with a live crowd. They were nice enough to give us an extra video where they harassed a backstage worker and dunked a basketball over his head. It didn't really matter as the crowd was chanting for them most of the night. Seeing Kofi's ridiculous facial expressions up close is a highlight of any live event.
Are the Wyatt Family heels? They do a terrible job because they are loved by all the live audiences I have seen. I think people just like the "firefly" thing as it creates a neat looking effect in a darkened arena. Any excuse for people to use their cell phones I guess.
Reigns and Harper worked well together but I think fans enjoy any excuse for a good brawl outside the ring. What you saw on Smackdown was the abbreviated version of what we saw. Why have a short brawl when you can fight all around the ring area? Crowds enjoy anytime the wrestlers enter the crowd and I enjoyed the Wyatt Family heckling the good guys near me before they went back to get beaten up again. When will heels learn that faces always win "dark segments"?
But as I said, it is one match that can really make a show entertaining. For us it was the main event. If you told me a match with Cesaro, Neville, Kevin Owens and Seth Rollins would main event a show just a few years ago I would call you crazy. It really is Ring of Honor and NXT stars taking over the WWE isn't it?
It was a really fun match with all four stars putting up in a lot of effort. Did they need to take the risky falls and high flying moves on a Smackdown in August? Likely not but that is what got them a "This is Awesome" chant during the match. Fans appreciate effort that was on display. Thanks to the Wrestling Hipsters, I learned that Bret Hart had better matches in 1994 and 1995. Because we all know 1994 and 1995 is universally known as the height of WWE's power. They told me that they should announce the shows. I think I got the full experience and don't need to hear it each week. I learned to appreciate Jerry Lawler that much more.
As the heels pulled off the victory, the "show" ended. Naturally the good guys got their revenge after the cameras stopped rolling. The idea of Cesaro being the guy to close out the show is not one I would have suspected. The "Cesaro Section" was loud and visible throughout the night in Portland. I expect to see it continue in the near future. He deserves it.
Conclusion:
So that was my experience watching Smackdown. It certainly is interesting to see a show that has little to no impact on any storyline progression. The Portland crowd didn't seem to really care that nothing was really advanced towards Summerslam. We were just happy to see Ambrose, Reigns, Rollins, Wyatt, Neville, Owens and Cesaro. It really is a glimpse into the future of the WWE to attend a Smackdown these days. You don't need two guys constantly telling you about the past behind you for three hours when the future is directly in front of you.
———————————————————————————————————-
Feel free to contact me at lasher@pacificu.edu. Additionally, I have my Twitter account, WWEBNRL as well. I would love to hear your thoughts about attending a live WWE event. Is going to a live Smackdown worth it at this point?