Silver Linings Playbook: Looking Beyond Wrestlemania 31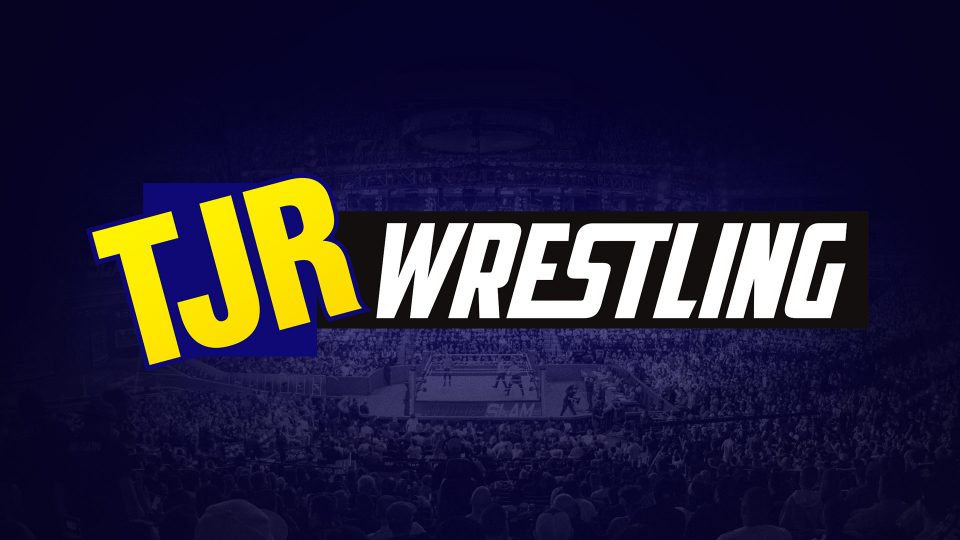 Happy Friday TJR Faithful! I know this time of year is generally regarded as the road to Wrestlemania, but to be quite honest, I'm looking past that destination. I've resigned myself to the fact that the build to this year's Mania simply isn't going to tickle my fancy. The build has lacked heat and I can't quite put my finger on why. Maybe it's because Roman Reigns character doesn't seem quite ready for the push he's receiving (aside: Roman's a transcendent talent who improves at an inhuman rate, but the character still hasn't forged his own identity, thus why I'm simply not into watching him become The Guy in WWE)? Maybe it's that three of the top matches feature guys who aren't on TV (two of which are really great at putting together video messages)? Maybe it's that every other match on the card has multiple people involved which lends itself to lacking any real deep-seeded personal issues or clear motivational factors? It's a combination of all these things that has me looking past Wrestlemania 31.
The fact of the matter is that this Wrestlemania has the chance to be one of the best transitional Wrestlemanias of all time. There are so many exciting possibilities coming out of Wrestlemania 31. Seriously, there's a lot that can be done in 2015 once we get through this pit stop. Looking ahead they can set up rivalries that can make 2015 a memorable year and make us forget one of the most haphazard Wrestlemania builds in years. It just requires a little creative thinking. If it were up to me, I'd kick things up a notch immediately following WM31. I'd like to take the time to tell you what I'd cook up following Wrestlemania 31 if I had the power to do so. Please allow me to use this space as a creative outlet, and take a look at how I would book a few angles coming out of Wrestlemania 31.
First things first, in following scenario the Wrestlemania 31 results are as follows: Dean Ambrose wins the Intercontinental Championship Ladder Match, John Cena captures the United States Championship by being the first man to defeat Rusev, Randy Orton defeats Seth Rollins, and Roman Reigns bests "The Beast" Brock Lesnar, only to be attacked and beaten for the WWE Championship by Seth Rollins, who cashes in his Money In The Bank Briefcase on a vulnerable Reigns mere minutes after his momentous victory. Got it? Good. Now let's get into the fallout of these particular bouts the next night on Raw.
Raw would open with The Authority in the ring to celebrate the arrival of the future. This is a coronation of the new WWE World Heavyweight Champion, Seth Rollins. They talk at length about all of Seth's accomplishments and brilliance before introducing him to world for the first time as champion. He makes his way to the ring and talks about how he turned his back on The Shield nearly a year ago, and while some questioned his decision, this moment makes all the hardships that followed worth it. He wanted the leg up and to be the face of the WWE one day. He was the first one to start thinking about his future in The Shield, and less than a year after joining up with The Authority, they helped him make his dreams a reality, proving that he made the right decision when he bought in nearly a year ago. Triple H and Stephanie smile and clap for Rollins as he thanks them for helping to make this moment a reality and promises to never let them down.
That's when Roman Reigns' music hits and he storms the ring through the crowd. He takes out Kane, then Big Show, and then J&J Security before entering the ring poised to take down the man that cut his championship celebration short less than 24 hours earlier. Before Roman can lay a finger on Rollins, Triple H says "Enough!" He explains that he understands Roman's anger, but if he chooses to act on those emotions now, he can kiss his rematch for the WWE World Heavyweight Championship goodbye. Triple H goes on to explain that Roman will get his chance to regain the title, but until then he mustn't lay a hand on the Champion or else his rematch clause is revoked. "You'll get your rematch but for tonight and any other night leading up to that eventual clash for that matter, Roman… you just need to accept that you got duped. Seth Rollins bested you. Happens to the best of us."
Rollins would then make fun of a fuming Roman, who can do nothing to retaliate. Rollins would pose with the title in front of Roman attempting to goad Roman into hitting him and flushing his rematch down the toilet, when Dean Ambrose would attack Rollins from out of nowhere. Rollins fends Dean off and sprints from the ring to escape the assault.
Dean grabs a mic and explains "I couldn't help but listen to your little victory speech Seth, and I realized that I never really paid you back for stabbing me and Roman in the back last year. Seeing as you're the new WWE World Heavyweight Champion, and I'm the new Intercontinental Champion, I say we have ourselves an old fashioned Champion vs. Champion match tonight to settle the score!" Triple H will make the match official, setting up a non-title Champion vs. Champion match as the main event.
Soon after that opening segment, Daniel Bryan would have a match against Luke Harper and emerge victorious. Afterward he would reaffirm his WWE World Heavyweight Championship aspirations, reminding us all that he never lost the title and thus deserves his opportunity to reclaim what he never lost, closing his promo by leading the crowd in a Yes chant. Immediately following this segment, Bryan would run into Roman Reigns backstage, where Roman would tell him to back off, and that he deserves his title match before anybody else gets one.
To open the second hour of Raw, John Cena would enter the arena with the WWE United States Championship in hand. He'd cut a promo about how Rusev ran roughshod over the WWE and the United States of America for the better part of a year. He'll talk about how Rusev even bested him during his historic dominance over the WWE and America, until last night. Last night he conquered the brute who represents Russia, he shut Lana's mouth once and for all, and he brought the U.S. Title back home where it belongs. Now the title is now in the hands of someone who respects its sanctity and the ideals it represents. It's been far too long, but he can finally say that the U.S. Title is home and that "The Champ Is Here!" That's when Dean Ambrose's music hits and he saunters down to the ring with the Intercontinental Championship.
Ambrose would remark that he can't seem to mind his own business tonight, but he takes exception to what John Cena had to say. "I get it, you beat Rusev last night" Dean would say "Something nobody had ever done. I even heard it was pretty gutsy performance on your part John. I heard that because I didn't see that, and I didn't see that because I was too busy getting treated by the doctors after beating six other guys in a brutal Ladder Match to capture this!" Dean would raise his Championship in the air. "I nearly killed myself and half a dozen others to make sure that I left Wrestlemania with this. I withstood the onslaught of some of the WWE's best and brightest Superstars, not to mention a bunch of ladders to call myself the Intercontinental Champion. So excuse me if I tell you that I took exception to what you said. With all due respect to you, and the United States of America which that championship represents, I don't give a flying crap how good your match was last night or who you beat, because after what I went through to get this, The Champ isn't there" Ambrose would exclaim pointing at John Cena, "The Champ is here." Ambrose points to himself, dropping the mic and getting in John's face. The two jaw at one another before Ambrose raises his title and leaves the ring. While he walks up the ramp, Cena raises his title to end the segment.
A few segments later, Randy Orton will have a match with Kane, and will dispatch of the Director of Operations rather quickly. He will grab a mic and remind us that just last night he beat Seth Rollins clean as a sheet in the middle of the ring, and that if anyone deserves a title shot against the new Champ, it's him. After a commercial break, we'd see Randy walking backstage and cross paths with Roman Reigns, who would make it clear that if Randy thinks he's jumping ahead in line for a shot at the WWE World Heavyweight Championship, he's got another thing coming.
Finally the main event would arrive and Dean and Seth would get damn near 30 minutes to do their thing. It would be a back and forth bout, with both guys leaving it all out there. Rollins would find himself on the receiving end of a particularly vicious barrage of attacks from Ambrose, which lead to Seth taking out the referee in a cowardly act of self-preservation. That's when The Authority's goons would attack Ambrose in an attempt to seal the deal for Rollins. That's when Reigns would arrive and take out all the goons before entering the ring for a showdown with Rollins, the man who usurped his reign as Champion.
Rollins would tell Roman not to do it and to think about his future, before bitch-slapping Roman in the face. Roman would furiously cock back his fist and swing at Rollins, who recoils and cowers away narrowly avoiding the punch but turning right into a Dirty Deeds DDT from Ambrose, who would cover Rollins as Reigns stirs the fallen referee from his daze, so that he can count the agonizingly slow "1-2-3!"
The show would close with Ambrose celebrating his first victory over Seth Rollins, nearly a year in the making, in the ring with his Intercontinental Championship. Meanwhile Seth Rollins sits outside the ring with his World Heavyweight Championship belt, engaged in a heated stare down with Roman Reigns.
Coming out of this WM Fallout Edition of Monday Night Raw, the seeds for several Extreme Rules PPV Matches will have been planted. The most important of these as far as my booking is concerned are Ambrose vs. Cena to unify the United States and Intercontinental Championship, Daniel Bryan vs. Randy Orton to determine the Number One Contender for the WWE World Heavyweight Championship coming out of Extreme Rules, and Roman Reigns vs. Seth Rollins for the WWE World Heavyweight Championship. Ambrose would beat Cena to lay claim to what would then be the one and only secondary title in the WWE, the Intercontinental Championship. Bryan would overcome Orton to set him up with a Championship match for the next PPV, Payback. Meanwhile Rollins would escape his match with Reigns, WWE World Heavyweight Championship intact, due to outside interference by the Authority's newest heavy, Sheamus.
——-
There you have it, but as always I want to know what you guys think! Are you not "feeling" Wrestlemania 31? What isn't tickling your fancy about the build? Are you optimistic for what can happen coming out of the seemingly lacklustre show? What do you think of the proposed scenario I set up coming out of Wrestlemania?
Until next times folks, I'm Matty J. Douglas, and I'm hoping that the WWE picks things up in the next couple weeks. If not, here's to hoping that Wrestlemania 31 can be a show that transcends it's build. Enjoy your weekend everybody!