Retro TJR: The 2009 WWE Johnny Awards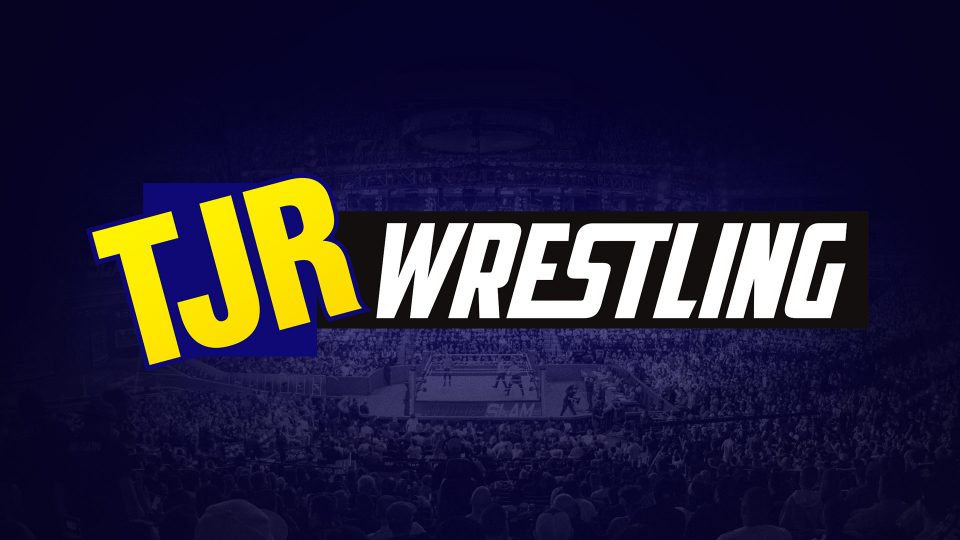 These are the awards where we honor, and dishonor, the hard working employees of World Wrestling Entertainment based on their work over the last twelve months. Having watched everything from December (2008) to November, I come to you today to present the very "prestigious" awards that I call the 2009 WWE Johnny Awards!
These awards are not just "Best Wrestler" or "Worst Wrestler." They have names to them. Good names too, not garbage like Oscar or Emmy or Tony or whatever else is out there. Some of the names of awards have changed over the years (the last time I did these was 2005), but the premise is the same. I also added some new awards in there too. Since I haven't done one of these things in four years I doubt many of you are going to notice what they are. Before I begin, it's worth pointing out that this is World Wrestling Entertainment stuff ONLY. It says it in the title, but I want you to remember that when you ask why there's no TNA or ROH in here. It's WWE only. That's what I watch regularly. That's what I know. And that's what will be discussed.
The gist of the awards is pretty simple. You see the category, I explain what the category is about, I do my write-up and I give you my winner along with the runners up. As you'll also see, some categories will be serious ones while others will be lighthearted or honoring the worst in the year.
Note: Everything that happened between December 1, 2008 and November 30, 2009 is eligible in these awards.
THE 20 MAJOR AWARDS
THE SHAWN MICHAELS/RIC FLAIR AWARD
To be given to the person that best combines workrate, character, mic work and everything else into one. Also known as best wrestler. This is similar to WWE's Superstar of the Year award.
Winner: Chris Jericho
Runners-Up: CM Punk, Jeff Hardy, Christian and Randy Orton
The People's Vote: 1) Jericho, 2) Punk, 3) Morrison, 4) Michaels, 5) Christian
Jericho won the People's Vote in dominating fashion while Punk easily got second. Morrison edged Michaels for third by just three votes while Christian nudged out Orton. At the Slammys, I expect somebody John Cena to win this award. If not him then it will be Orton. If you're wondering, Orton finished 6th in the people's vote while Cena finished 13th. Triple H finished 14th.
Last year if I did the column it would have been easy to pencil Jericho in. He stood out from the pack. Michaels was probably second. This year wasn't as easy largely because Jericho, despite being the best all around performer in the company, was out of the World Title picture. The fact is he was on both Raw & Smackdown because he's willing to put people over on TV and PPV while also having great matches on a regular basis. His feud with Rey Mysterio over the IC title was fantastic and he made people actually care about the tag division again. He's not the wrestler of the year because he dominated the main event scene. He's the wrestler of the year because he's awesome in the ring, he's arguably the best talker in the company (more on that later), his acting is above average for a wrestling show and he's funny when he needs to do. Like Homer Simpson once asked about donuts, is there anything Chris Jericho can't do? In terms of being a wrestler, that answer is no.
My second and third picks are CM Punk and Jeff Hardy. They are intertwined in a lot of ways because of the excellent feud they had in the summer. I was very impressed with Punk's turn from a babyface that didn't have much direction to his excellent run as the top heel on Smackdown when they needed somebody in that spot. He's a consistent in ring performer and is one of the better talkers in the company because he's very believable in terms of what he says. That's the key to being a great heel. You have to convince people you feel the way you're speaking and with him, while it's obviously more dramatic for effect, you can tell he's really into what he's saying.
I thought Jeff Hardy had an awesome year in terms of in-ring matches (with Edge, his brother Matt and especially Punk) and he also gave some of the best promos of his life just as he was walking out the door after Summerslam. I was surprised that he only finished 7th in the People's Vote. It's not like he missed that much time. Only 1/3 of the voting period. His performances were the best of his career because his head was on straight, he was working his ass off and he was really pouring his heart into all of his matches. There was not a better babyface in WWE this year. I definitely miss him when I watch WWE right now. There's a huge void on the babyface side without him.
Rounding out my top five (most categories will only have two runners up) are Christian and Orton. I think you can make a case that Christian was the most consistent performer in the entire company other than Jericho. He had very good matches with a variety of different opponents while carrying ECW for the year. Orton's heel work was excellent, especially at the start of the year, but the HHH feud was a huge disappointment that lasted way too long and the Cena feud was just okay. He really needed to branch out and work with more people, which he is doing now with Kofi Kingston.
The only reason Shawn Michaels didn't make my top five was inactivity. Plus, I really didn't like his JBL feud. I'm actually surprised that John Morrison finished third in the voting. He's been consistent on Smackdown and I'm a fan, but I didn't think of him as highly as I did Christian. He's probably in 6th or 7th with HBK.
THE TRISH STRATUS AWARD
To be given to the best female performer.
Winner: Mickie James
Runners-Up: Michelle McCool, Maryse
The People's Vote: 1) Mickie James, 2) Maryse, 3) Beth Phoenix, 4) Natalya, 5) Michelle McCool
In the People's Vote, Mickie ran away with it fairly easily. Good to see Natalya in the top four. Of all the women in the company, she's the one that I'd like to see receive a serious push in 2010. I think Michelle's work really improved all year. I enjoy her heel character way more than the "Loving Life" babyface stuff she did.
Nobody really stood out this year because all the babyface divas are happy go lucky girls that smile all the time without any substance to their character. All the heel divas think they are the hottest woman on the planet and they act like a bitch. It doesn't help that the writing for them is similar to some high school drama type show. As a result, nobody separates herself from the pack. They have the same matches for months because half the women don't know how to wrestle and as a result you've got a division that's thin. On Raw the main feud was Maryse vs. Mickie while Smackdown had Michelle vs. Melina. Once they exhausted that, they switched Mickie and Melina to do the feuds with the other pair. As a result you have a pretty tight race. After much deliberation (maybe two seconds) I went with my favorite, Mickie James. She's over with the crowd, she has good matches when she has capable people to work with (her last days on Raw weren't great partly because they put her in the ring with inexperienced people plus Gail Kim got knocked out during a match) and she's an above average actress for a wrestling show. Plus, I find her to be absolutely gorgeous and somebody of high moral character that is as kind as she is beautiful.
THE GIANT GONZALEZ AWARD
To be given to the worst wrestler or worst superstar in WWE vernacular.
Winner: The Great Khali
Runners-Up: Rosa Mendes, Vladimir Kozlov
The People's Vote: 1) Khali, 2) Hornswoggle, 3) Henry, 4) Kozlov, 5) Rosa
In the People's Vote, Khali and Horny were way ahead of the pack. That's not a surprise because I think a lot of wrestling fans in 2009 are really tired of novelty gimmicks. Vince loves them, of course.
This is named after Giant Gonzalez because if you saw him wrestle…well…you know why it's named after him. There could have been a lot of other people to name the award after, so congrats to El Gigante (his WCW name) for having this award named after him. In the People's Vote, John Cena finished 7th in the voting while HHH came in 11th. I don't really agree with either of those things, but I think it's because people like to hate those two.
Khali's the winner here pretty easily although I'm happy they didn't put him in the world title hunt this year. It's hard for him to move around, which means matches are going to be bad. Once you get past the whole "my god, that's guy's huge" thing there's not much more to talk about with this guy. Rosa Mendes is my number two because she's brutal in the ring, yet WWE put her on live matches on Raw. What were they thinking? She looked as lost as anybody I've ever seen in 20 plus years of being a fan. The timing was always off, the offense looked bad and despite the fact that she's gorgeous it was hard even for me to look past that. Kozlov gets the third spot because I don't think he had a decent match all year. I'm actually glad he was kept on ECW and out of any title pictures, though. See, I give WWE credit for moving Rosa and Kozlov to ECW while keeping Khali out of the title hunt. They know what their weakness are.
THE STONE COLD/HITMAN AWARD
To be given to the best match.
Winner: The Undertaker vs. Shawn Michaels @ WrestleMania 25 (*****)
Runners-Up: John Morrison vs. Rey Mysterio @ Smackdown Sept. 5th (****1/2), CM Punk vs. Jeff Hardy (TLC) @ Summerslam (****1/2) and Rey Mysterio vs. Chris Jericho @ The Bash (****1/2)
The People's Vote: 1) Undertaker/Michaels @ WM25, 2) Morrison/Mysterio @ SD, 3) Punk/Hardy @ SSlam, 4) Mysterio/Jericho @ The Bash, 5) Punk/Hardy @ Night of Champions
Love this category. I'm a purist at heart. I fell in love with the wrestling business because I'm a fan of sport and athletic contests. Obviously wrestling's not a sport due to the fact that its outcomes are pre-determined, but the ring allows it to be treated as a sport. It's what keeps me watching because when matches are this good – like these ones were – then professional wrestling is at its best. I should point out that for every poll I asked people to pick a top three. The Undertaker/Michaels match finished with 33% of the People's Vote meaning they appeared in the top three of nearly everybody that voted. That's dominating to me.
There's no question that Undertaker/Michaels was the match of the year. If you saw it, you know why. They followed the Austin/Rock formula for the WrestleMania match by having each guy kick out of the big spots. I never thought Michaels was going to win at any point, but those nearfalls were as believable as any Undertaker Mania match I've ever seen. Even when Taker went for covers and didn't get them his facial expressions were great. The leap to the floor by Taker was memorable because he nearly broke his neck. It was simply one of those matches that kept you on the edge of your seat especially once they got to those final five minutes. It was spot, pin, kickout, take a breath and do it all over again. This was the easiest winner of a Johnny Award this year and it'll win the Slammy too.
I have Morrison/Mysterio at two because it's purely an athletic contest that reminded me of why I'm still a fan. It's a shame that WWE barely promoted it. They barely mentioned it after it happened. God forbid they try to put over an IC title match. Me? I loved it. Seen it a few times now. Here was my immediate take. From my September 5th Smackdown column regarding this match: "These guys laid it all out there. They put on the kind of match that a long time fan like me can appreciate, but also the kind of match that newer fans can love too. It was an athletic, entertaining contest without any hokey storylines to bog it down. Just two guys doing what they do at a very high level. Why do I keep watching wrestling? For matches like John Morrison versus Rey Mysterio on this very show." 'Nuff said.
I like the Punk/Hardy and Jericho/Mysterio matches equally. They were both culminations of great feuds that ended with a distinct result as to who won the feud (Punk won his, Mysterio won his). The Punk/Hardy match was very physical due to being in the TLC setting while the Jericho/Mysterio match was a mat classic that featured a lot of great counter wrestling. They're both examples of how you can have great matches with gimmicks like TLC or with nothing but two guys doing their thing in the ring.
THE DIESEL/MABEL AWARD
To be given to the worst match. What else?
Winner: Divas battle royal @ WrestleMania 25
Runners-Up: Chavo Guerrero vs. Hornswoggle (all of them), Chavo & Vickie vs. Santina – Hogpen Match @ Extreme Rules
The People's Vote: 1) Chavo/Horny @ Raw, 2) Divas Battle Royal @ WM25, 3) Chavo & Vickie/Santina @ ERules, 4) Kane/Khali @ SSlam, 5) HHH/Orton @ WM25
It was a decisive win by Chavowoggle in the People's Vote. The divas battle royal beat the Hogpen match by just two votes for the coveted second place prize. Interesting to note that WM25's main event finished in 5th. That's not a good thing for the main event of the granddaddy of them all.
The Divas battle royal wins. It was atrocious. Not only was it pretty disrespectful to the hard working women in the company that are forced to wrestle even if some of them shouldn't be, but it was also a waste to bring in divas from the past like Sunny or Torrie when they barely did anything. They even asked Trish and Lita to come in for this, but both of them wisely passed (and ripped it in interviews later). Add that to the list of reasons to love Trish Stratus. The fact that "Santina" won the match isn't even the worst part. The fact that it was considered a good idea in the first place is the worst part.
I put all of them for Chavowoggle because I thought they were all bad. I guess if I had to pick the worst it would be when Chavo had to wrestle him in the cow outfit, which was even worse than when he had his arm tied behind back, which was even worse than when he had those giant boxing gloves on. You get the point, right? What's funny is on WWE.com's year end countdown the cow match was considered a great moment. It's either funny or sad, I don't know which. The Hogpen match was brutal. I loved how they tried to sell it by saying it hadn't been done in 13 years. It's because Hogpen matches suck! And this one lived up to the hype in terms of sucking. Poor Chavo and Santino. They both deserved better. Too bad they were both booked to do such crap.
THE EDGE & CHRISTIAN AWARD
To be given to the two men that function best as a unit. Also known as best tag team.
Winner: Chris Jericho & Big Show aka Jerishow
Runners-Up: Legacy, DX
There was no People's Vote for this because the outcome was too obvious. There really aren't enough teams in WWE, which we all know. Jerishow dominated the tag titles all year, so the yare clearly the winner. They had feuds with MVP & Mark Henry as well as Cryme Tyme before moving on to fry bigger fish in DX. I liked Legacy's feud with DX except that by the end of the three months they weren't elevated and they're probably in a worse position now then they were before the feud at Summerslam. At least they made PPVs in the summer. They didn't have a feud to end the year.
My hope is there's a renewed focus to push the tag division with The Hart Dynasty at the forefront because they've got the best potential to really save tag team wrestling in WWE. Hopefully I'm writing their name in for this award next year.
THE BIG SHOW "KTFO" AWARD
To be given to the person that deserves to be KNOCKED THE FUCK OUT~!
Winner: Michael Cole
Runners-Up: Hornswoggle, The Raw writing team
The People's Vote: 1) The Raw writing team, 2) Michael Cole, 3) Hornswoggle, 4) Vince McMahon, 5) John Cena
The People's Vote saw a win (or is it really a loss?) for Raw's writing team. I think a lot of people were frustrated with the guest host concept even more than I was. The main problem was paying more attention to the guest hosts than to the actual wrestlers. Cole edged out Hornswoggle in a close race while Dr. Ken picked up sixth place, which is pretty impressive considering he appeared only once on Raw. You guys must have really hated that guy, huh?
I am not being sarcastic when I say this: Michael Cole is not a bad pro wrestling announcer. However, he's a bad sports entertainment announcer on WWE Raw in 2009. Why? Because they have him overreact to too many things like bad skits, anything involving Hornswoggle and just generally being a douche nozzle (credit Adam Carolla). To his credit, on the 10th anniversary of Smackdown he was "drunk" while making fun of how much he uses the word "vintage." It's funny how he used the word all the time before, but ever since Commentfest started in my Raw Deal columns and we made fun of him for it he never says it anymore. To his credit, during Smackdown's 10th anniversary celebration they had Cole "drunk" and he was busting out "vintage" all night as a parody of himself. I respect him for being able to laugh at his own stuff. And people wonder if WWE reads this column? Hi Vince! Love you, big guy.
Rounding out my top three are Hornswoggle and the Raw writing team. I have no reason to think that the young man playing Hornswoggle is a bad kid. I've seen his Twitter messages and he's a funny guy. It's just that he's booked terribly. I know he's there to appeal to the 10 year old kids. That's fine. I have nephews around that age. They like him, but they don't love him. There's too much of him. The Raw writing team gets third because far too often they'll put over the guest host more than the upcoming PPV or the wrestlers on the roster. They've gotten better about it of late, but it's one of the most frustrating things about watching Raw because my reaction to that show every week is that it should be better. It's not due to the talent on the show. It's the writing.
THE SAVAGE/STEAMBOAT AWARD
To be given to the best feud.
Winner: CM Punk vs. Jeff Hardy
Runners-Up: Chris Jericho vs. Rey Mysterio, Shawn Michaels vs. Undertaker
The People's Vote: 1) Punk vs. Jeff Hardy, 2) Jericho vs. Mysterio, 3) Orton vs. Kingston, 4) Michaels vs. Undertaker, 5) Edge vs. Jeff Hardy
It's named after Savage/Steamboat because I already named one after Hart/Austin. The People's Vote was a runaway win for the Punk/Hardy feud, which is totally understandable. I thought one of the more interesting write in votes was cast for "RAW Creative Team vs. RAW Viewers." I don't think there was a winner in that feud, was there?
This one's tricky because everybody has a different view on what defines a feud. Is Michaels/Undertaker, the best match, a feud when they only have one match or do you need to have a series of matches that carries on for months? I think you need a series, but I also thought enough of Michaels/Undertaker to give it the third spot for this award. They had some really great matches to go along with above average promos from each guy, especially Jeff Hardy. That was his best promo work ever and I think it was because he clicked so well with Punk. Too bad he went home to do drugs, isn't it? I think Jericho/Mysterio was a lot of fun with Jericho going after his mask, elevating the IC title and reminding us of how good those two are in the ring. It reminded me of their WCW feud from the 90s. Nothing else really stood out because Orton/HHH went on way too long, Cena/Orton was just okay and we haven't seen enough of Orton/Kingston yet for me to really consider it.
THE KATIE VICK AWARD
To be given to the worst feud. RIP Katie.
Winner: Triple H vs. Randy Orton
Runners-Up: Chavo Guerrero vs. Hornswoggle, Kane vs. Khali
The People's Vote: 1) Chavo/Horny, 2) HHH/Orton, 3) Santina/Vickie, 4) Kane/Khali, 5) Guest Hosts/Chavo
Was there a worse feud than Kane vs. HHH over Katie Vick? Maybe, but I think Katie needs to be remembered for the crap that she delivered to us. The HHH/Steiner feud is upset that it did not have an award named after it, for the record. It's so upset that they are issuing a posedown. The People's Vote saw a decisive victory for Chavo/Horny, which doubled the HHH/Orton feud in votes.
This was tough. Do I go with the main event feud that lasted five months to it, had no great matches and really didn't end or do I go with the "comedy" feud that almost never made me laugh. I went with Orton/HHH in part because Triple H never put Orton over clean when he should have. I understand winning and retaining at Mania because he was the heel, but why lose in a tag match for the belt at Backlash? That undermines the belt. Do the honorable thing and drop it in singles. Then move on. Instead, it continued. I never even touched on the worst part, which was when HHH broke into Orton's house. I loved how cameras were inside the home, then they fought in Randy's "house" and then when Randy got thrown out the window (right in front of the camera guy shooting it ninja style) the cops were there to arrest him. Despite the breaking and entering being captured on camera, we all just forgot about it. Until now. Holy shit that was a bad segment. Somebody tell WWE that they should stop trying to be like 24. Don't try to be like Jack Bauer, WWE. You're not a big budget TV drama with layers of storylines to tell. Admit it to yourself in the mirror and stick to wrestling storylines. Thanks.
Do I need to get into why having a midget going over a talented wrestler week after week for four or five months is a bad feud? It was funny the first time. Maybe the second and third time. Now it's still going on and it's absolutely brutal to watch. Kane/Khali rounds out the top three because they did it over a couple of months, Kane was the heel and about a month after it ended he was a face again for some reason. What was the point of the feud other than to bore the hell out of me? No point? Exactly.
THE MORDECAI AWARD
To be given to the worst idea for a character.
Winner: Santina
Runners-Up: Chavo the midget jobber, Hunter the McMahon Family Avenger
Santina. All I can say is what the fuck? They have this great performer in Santino Marella who is one of the few people who is consistently funny in WWE and they do this ridiculous Santina gimmick where he dresses up in drag. Not only that, but they book Santina to win the "Miss WrestleMania" battle royal and then have a Hogpen match with Vickie Guerrero. Nobody thought, "hey, this is fucking stupid?" Nobody? They have something like 20 women on the roster, more then half of them have absolutely no wrestling history when they hire them, yet they force them to learn how to wrestle or else they'll be without a job. Then, instead of rewarding the ones that work hard to put on good matches you want to put them in a match where they lose to a guy in drag because a man in his mid 60s (Vince McMahon) thinks it's hilarious? Dear God. Even a talent like Santino couldn't save that stinking pile of shit. I felt bad for so many people when this happened: the divas that actually know how to wrestle, Santino, the women they brought in from the past (like Torrie & Sunny) that were barely even acknowledged. I fucking hated Santina. Not funny. Not a good idea.
Remember when Chavo was pushing Vickie around in a wheelchair for much of 2008 and we wondered: "Man, who did Chavo piss off?" That was GREAT compared to this year. Poor guy had to feud with the freaking midget and never lose. And it never fucking ended. It's December and they're still going even after it looked like they were allies! Poor Chavo went on Twitter drunk one night talking about how if it was real he could beat up Hornswoggle. This is how bad the angle is. He has to defend himself online to marks. This was so bad I bet he misses the salesman story line in WCW or the Pepe storyline in WCW. Those were great compared to this! I'm sure he's happy to still be making six figures in his late 30s, but man, he's better than being the joke wrestler.
I hated HTMFA so much. His babyface character at the start of the year was not somebody I want to root for. Why should the fans feel bad for the guy that's held more world titles in WWE than anybody else (Flair's were mostly non WWE obviously), is married to the boss' daughter and has been in the title picture for a decade. Why? Oh right, because his wife and father in law write the show. Brutal. At least he was smart enough to ditch his staring, no emotion, no jokes, huffing and puffing persona as HTMFA. I'll always give HHH credit for being a smart man.
THE ROCK AWARD
To be given to the best person at cutting promos.
Winner: Chris Jericho
Runners-Up: CM Punk, Randy Orton
The People's Vote: 1) Chris Jericho, 2) CM Punk, 3) Santino Marella, 4) Edge, 5) The Miz
Why did I name it after The Rock? To me, he's the best promo man ever all due respect to Ric Flair. The Rock had the best ability to be serious or funny when the time is right. Just look at his appearance at the 10th anniversary of Smackdown as proof of that. In the People's Vote, Jericho and Punk ran away from the pack, which isn't a surprise. Those two get as much as promo time as anybody not named Triple H because they deserve it. Good to see Edge getting some recognition despite missing half the year. My third pick, Randy Orton, finished eighth in your vote.
Do I need to really explain why Jericho and Punk are winners here? They are given promo time week after week and they deliver the goods on a consistent basis. Jericho's gone from a smart ass babyface to the kind of straight talking heel that never shows emotion or laughs because he did something funny. He's a true pro. What about the big words he uses to get heat? Nobody likes big words like troglodyte. We better boo him! Punk went from not doing much in his babyface role to turning into a preacher like person with his Straight Edge promos telling us that we're living unhealthy lifestyles. He's really found his niche with those promos. I put Orton in third because he's really good when the material is there for him. I love his slow delivery because it's very Jake Roberts-like. He generates heel heat just by opening his mouth. I think he's underrated as a talker and the fact that he finished eight in your voting proves that. My fourth pick would be Christian, who has always been an elite talker. He's thrived as a babyface too.
I should add too that John Cena is as talented on interviews as anybody in the company. In fact, he was my runner up for this award in 2003 (to Jericho) and this is what I wrote: "Cena's raps have been a highlight of TV every week. His raps bring the kind of energy that was sorely needed on Smackdown. He's going to need to add some depth to his character a bit, but I think he'll get there." See that? A highlight. Energy. That's what his promos were. Now? Not so much. Every so often he's able to channel that, but the material he has to work with just doesn't do it often enough. His promos are scripted so poorly a lot of the time that even his talent can't save them. Far too often he does the whole "be quiet and then erupt like a volcano" like delivery that I dislike. If he ever turned heel he'd probably win this award rather easily, I think.
THE VINCE MCMAHON AWARD
To be given to the best guest host on Raw.
Winner: Shaquille O'Neal
Runners-Up: Bob Barker, Jesse Ventura
The People's Vote: 1) Shaquille O'Neal, 2) Jesse Ventura, 3) Bob Barker, 4) Mark Cuban, 5) Million Dollar Man
It's named after Vince because he's the best authority figure in company history. In the People's Vote, Shaq edged Jesse by just three votes as those two beat the rest of the field pretty easily. Cuban's hosting actually happened after December 1, but I'll bend the rules a bit for this one.
I went with Shaq first because it really felt like he belonged. He spoke well, his segments were okay and his shoving match with Big Show was a huge "did you see that?" type of moment. Barker was funny when he needed to be and he was unintentionally due to the fact that it was Bob F'N Barker on Raw. The first pricing game was a classic moment due to Bob. Ventura was terrific in hosting the Breakthrough Battle Royal edition of Raw. It was nice to see a GM do some heelish tendencies like Ventura. He really looked like he was having fun out there and I got a kick out of the McMahon/Ventura announce team reunion. The worst guest hosts? Probably ZZ Top, the NASCAR dudes and Jeremy Piven/Dr. Ken.
THE BROCK LESNAR AWARD
To be given to the wrestler that is most likely to be the "next big thing" in 2010.
Winner: John Morrison
Runners-Up: Drew McIntyre, Kofi Kingston
If John Morrison isn't holding either the WWE or World Title in 2010 then something is wrong. He's been a solid performer in WWE for five years now and he's really shined as an entertaining, athletic babyface that excites the crowd because of what he can do in the ring. I hope he wins the Royal Rumble and gets the title shot at WrestleMania because nobody deserves it more. McIntyre has impressed me on a weekly basis. I think he'll get a quick push up the ladder. Kingston's gone from midcard to near main event level and he's delivered. I know Sheamus has already won a major title (last night at TLC) before these three, but I think long term they'll have more potential in the ring because they can really go. The future is bright for WWE's young stars…if they are made to look good by the established main eventers. That's always the big if.
THE SMACKDOWN AWARD
To be given to the best WWE or John Canton word/phrase of the year.
Winner: Summerfest by Jeremy Piven
Runners-Up: Jerishow, KNOCK THE FUCK OUT~!
The People's Vote: 1) Jerishow, 2) Vintage, 3) KNOCK THE FUCK OUT~!, 4) Summerfest, 5) John Chayna
Why is this called the Smackdown award? Because the Rock used that word in promos and not only did WWE name a show after it, but it made it into the dictionary. I'd say that's impressive. The People's Vote was pretty tight for this one, not surprisingly. There were just under 1000 votes with Jerishow beating out Vintage by just 15 while Vintage only beat KTFO~! by 1. Troglodyte finished sixth, just one vote behind Santino's name for John Cena that we know as John Chayna.
There's something about Summerfest that always makes me laugh. Apparently people within WWE found it hilarious too because during Summerslam weekend that's what everybody was calling it. In case you forgot, Jeremy Piven was the guest host of Raw talking about Summerslam when he called it "Summerfest" with Cena quickly correcting him. If it was a new PPV I'd understand. However, for a PPV with 20 years of history behind it I found it funny that he got it wrong. I don't know about you, but Summerslam will be forever known as Summerfest to me. I went with Jerishow in second and KNOCK THE FUCK OUT~! in third because I was very proud that all my writing of "Jerishow" in reference to Jericho & Big Show made it onto WWE TV. I'm pretty sure somebody in Commentfest came up with it first, but I sure did beat it into the ground, didn't I? I have no problem taking full credit. The KTFO~! punch is something I really like seeing and it usually generates a loud "ooooooooohhhhhhhhhhh" from the crowd, which proves it's pretty over.
THE SATURDAY NIGHT'S MAIN EVENT AWARD
To be given to the best television show.
Winner: Friday Night Smackdown
No runner up. I guess Raw's second with ECW in third although you could make a case for ECW being in second because Raw was so up and down all year. Smackdown was by far the better show compared to Raw with more elite feuds (Punk/Hardy and Jericho/Mysterio) while Raw barely put on great matches due to the fact that they would rather cater to the guest host. Smackdown beats Raw for this award due to superior feuds and matches even though the talent level is about the same. I like ECW most weeks. The hour just flows by, but it's really just a developmental show for the most part. You can't really compare it on the same level as the other two. As for Superstars, it started out with a bang with some good wrestlers working on that show. It hasn't been as impactful since its infant stages, though.
THE BOBBY HEENAN AWARD
To be given to the funniest performer.
Winner: Santino
Runners-Up: Chris Jericho, Shawn Michaels
The People's Vote: 1) Santino, 2) Jericho, 3) Michaels, 4) Christian, 5) Miz
Why is it named after Bobby Heenan? Because I already named one after The Rock. In the People's Vote, Santino doubled Jericho. Not even close. And it shouldn't be. The dude is legit funny. Tony Atlas, with his fantastic laugh, finished in sixth place.
Santino wins because his character is supposed to be a slapstick kind of physical comedian. I'm a huge fan of his promos as well as his ring work with the dreaded cobra thumb to the eye move that he does. The best thing he does is mispronounce the names. That's what consistently gets me going. I think if WWE Films keeps making films they need to seriously consider a comedy film with Santino in a starring role because the guy is not just pro wrestler funny, he's legit funny. Jericho's not as blatant with his comedy now, but his one liners are fantastic when he hides behind Big Show (remember the Shaq-Show confrontation among others?) and I always go back to how great he was with Bob Barker. How he didn't bust out laughing during that I do not know. Michaels is in third. His comedic timing is amazing and his facial expressions are the best in the company in a comedic sense. I really like The Miz's potential in being a funny guy with his promos over the next few years. They need to find the right edge for him to be taken serious, though.
THE MR. PERFECT AWARD
To be given to the wrestler(s) that is most poorly used (Is underused a good word?).
Winners: The Hart Dynasty
Runners-Up: Evan Bourne, MVP
The People's Vote: 1) Bourne, 2) Christian, 3) Hart Dynasty, 4) MVP, 5) Swagger
Why is this named after Mr. Perfect? Because I loved him as a performer and I think he's the best wrestler ever that never got to be a World Champion in WWE. The People's Vote was pretty close here with Bourne edging out Christian by just 3%.
It's interesting to me that people voted Christian. I'm a huge fan of the guy and I wish he was on one of the more important shows, specifically Smackdown. However, was he used poorly? If he was on Raw or Smackdown would he have wrestled on nearly every PPV like he did this year? I don't know if that's true. That's why I omitted him from my top three. I went with The Hart Dynasty because I think they have the talent and chemistry to become one of the best tag teams ever if they were given the chance. I think WWE really needs to develop a legitimate tag division again because these guys can be stars if they have people to work with. Evan Bourne's an awesome talent that fans generally like. He needs to be more than just a jobber. A guy like MVP, along with Jack Swagger and Dolph Ziggler, is apparently in WWE's doghouse to end the year for reasons unbeknownst to me. I think all three of those guys are more than capable in the ring and are good at getting fans to react to them, yet management has obviously soured on all of them. It's a shame. I hope they can earn the faith of management in the coming year.
THE WRESTLEMANIA X-7 AWARD
To be given to the best pay-per-view.
Winner: Summerfest! Also known as Summerslam.
Runners-Up: WrestleMania 25, Survivor Series
The People's Vote: 1) WM25, 2) Summerslam, 3) Royal Rumble, 4) Survivor Series, 5) Extreme Rules
In the People's Vote, WrestleMania beat Summerslam in a close race while everything else was a fair distance after those two.
Let's look at my top three:
1) Summerslam – It had everything I look for in a great PPV. A match of the year contender in the main event (Punk/Hardy at ****1/2), a very good opening match (Mysterio/Ziggler at ***1/2), an excellent match in the middle of the show (DX/Legacy at ***3/4) and some other decent matches like Orton/Cena and Jerishow vs. MVP/Henry. The only thing I disliked was Kane/Khali, which wasn't even THAT bad really. Some people were pissed that Christian/Regal was so short, but they had a great match on TV soon after.
2) WrestleMania 25 – A one match show, really. The Michaels/Undertaker match carried this. I think it was smart to start off with Money in the Bank although it wasn't as good as other years. I can't put this in the number one spot because I disliked HHH vs. Orton so much. Still, a show I'll remember because of that one match. And I don't mean the Diva Battle Royal.
3) Survivor Series – Solid from top to bottom. I liked the traditional Survivor Series matches, Undertaker/Jericho/Show was okay and the main event of Cena/HHH/Michaels was a very good main event.
It was a good year for WWE PPVs. I really didn't think there were any stinkers (as you'll see below). I can remember a lot of things from shows like No Way Out, Backlash, Night of Champions and Extreme Rules that I liked too. I don't think it's really fair to complain that much about PPV quality in 2009.
THE GREAT AMERICAN BASH '04 AWARD
To be given to the worst pay-per-view.
Winner: Breaking Point
The People's Vote: 1) Breaking Point, 2) Bragging Rights, 3) Hell in a Cell, 4) The Bash, 5) Extreme Rules
In the People's Vote, Breaking Point beat Bragging Rights by just 8 votes. I don't know if BP, BR and HIAC were actually the three worst, or if they just got the most votes because they're fresher in our minds.
It wasn't a bad year for WWE PPVs. I give the company a lot of credit for generally putting on quality matches when they have a PPV. It's rare that they'll do a show with 10 matches on it that's rushed so quickly because they want to go through everything (like in 1999). This year they really figured out a good PPV formula by having 7 or 8 matches on every show, giving all the matches about eight minutes or more and letting the wrestlers actually wrestle. My winner of this award, Breaking Point, wasn't really bad at all. It had a couple of decent matches, but I was really disappointed in the main event ending with a rehash of Survivor Series 1997. Terrible booking. I think the submission PPV concept is not something WWE should consider doing again. No runner up for me. I can't decide. My awards. My rules!
By the way, if you've ever seen the 2004 Great American Bash you know why it's got a bad award named after it. The Undertaker vs. Dudleys Concrete Crypt match where Paul Bearer got buried in a glass casing of cement ended the show. It was so bad they had to issue a press release saying he was okay because people thought he might have been really dead. This is on top of a card that had the likes of Mordecai, Kenzo Suzuki and Luther Reigns going over in preliminary matches, not to mention JBL beating Eddie Guerrero for the World Title. Not a good show.
THE FOLEY GOES FLYING OFF THE CELL AWARD
To be given to the most memorable moment of the year.
Winner: The Undertaker/Michaels match
Runners-Up: Shaquille O'Neal shoves the Big Show, CM Punk cashes in Money in the Bank leading to his heel turn
When I think of 2009 in WWE, I'll think of Undertaker/Michaels first. I'll really think about those last five minutes where each guy was kicking out of finishers and the crowd was going nuts for all of it. That's what I'll remember most. The moment when Shaq and Show faced off earlier on that week's Raw was great. Then, later in the show, when they went face to face and Shaq shoved him the place erupted. It's the kind of thing that hopefully leads to a match down the road if Shaq's willing to give it a try. When Punk cashed in MITB it was perfect because it set up his heel turn. People were so happy that Jeff Hardy won the title again, yet he only got to celebrate for about 10 seconds before Punk ran out. It made for a great story, which led to the feud of the year.
THE MINOR AWARDS
These are other awards/random thoughts that I basically made up off the top of my head without going into full details. There are 10 of them. I could probably do 30 of them, but this is a long enough column as it is.
Biggest Off Screen News Story: Shane McMahon Leaves WWE
This is absolutely huge. Don't be shocked if he lands in UFC in early 2010 and I'll feel bad for people that work for Vince because he's not going to be happy knowing his son is working for a PPV competitor. I know WWE says UFC isn't a competitor, but that's bullshit. They compete for PPV buys every month.
The Feud I most want to see in 2010: Chris Jericho vs. Edge
I want to see it. I think we will see it. It might get started at WrestleMania or soon after. My runner up would be Jericho vs. Christian, for the record. I'd also like to see Morrison vs. Orton.
The Best Heel or Face Turn: CM Punk
Easy call. His face character was getting stale. His turn happened at the right time because Smackdown needed heels and against the right opponent in Jeff Hardy because it really got his Straight Edge persona over. Batista is in second. He's a much better performer as a heel. He probably would have done the turn sooner had he not been injured in the spring.
One Move I'd like to see happen in 2010: Shawn Michaels – WWE or World Champion
One last time. Make it happen.
Best Finishing Move: CM Punk's Go To Sleep
I strongly considered Evan Bourne's Shooting Star Press, which is a thing of beauty, until I realize he didn't win that many matches unless he got interference from Hornswoggle to beat Chavo.
Best Announcer: Jim Ross
Matt Striker would be in second. The rest are all interchangeable. Jerry Lawler is about ten times worse than he was ten years ago when he was great. Does that make sense? Anyway, the dude has slipped. A lot.
The Feud that was supposed to elevate somebody, but never really did: DX vs. Legacy
Hunter loses the belt to Orton because of Legacy, who were basically Orton's lackeys. He recruits Shawn Michaels to reform DX at Summerslam. They win clean. A month later at Breaking Point, Legacy wins via tapout. A few weeks after that, DX beats them in dominating fashion at the Hell in a Cell PPV. What is Legacy doing now? They're continuing to be Orton's lackeys. Not elevated at all.
Best Move that Deserves Props: Changing No Mercy to Hell in a Cell
They got about 50,000 more PPV buys because of the HIAC name. A lot of people ripped it. They said it was stupid. It paid off, though. I'm in favor of the themed PPVs although the submission one was a bad idea.
Most Improved: Kofi Kingston
A lot of people would pick Miz. I would have picked him last year. This year it's Kofi because he went from just another midcard talent to a future main event level performer. You know who else really improved to me this year? Cody Rhodes. A lot more comfortable on the microphone as a heel and he held his own in there during the DX feud.
Most Disappointing Injury: Edge
This is not even close. One of my ten favorite performers ever and in my top three among WWE people right now (with Jericho and Michaels). I am very excited for his comeback in the spring of 2010. Missed this guy a lot. I can't imagine how good the Jericho/Edge duo would have been.
JOHNNY AWARDS FINAL THOUGHTS
This was such an up and down year for me. In 2007 I watched the least amount of wrestling in my entire 20+ year life as a wrestling fan basically because I was getting tired of the same old stuff, not to mention it was hard to feel the love for the business after the Benoit situation. Last year I came back post WrestleMania slowly because of how good the Michaels/Jericho feud was. Two of my all time favorites brought me back. Early this year around the Royal Rumble I started really watching again. I liked what I saw. Orton was getting a strong push, Michaels was still delivering in the ring and Jericho was the best at everything he did. I stuck it out and I feel rejuvenated as a fan again. I usually watch Raw and Smackdown off the DVR although I don't find myself skipping that much especially on Smackdown. After the draft lottery we thought Raw was loaded. We were wrong. Smackdown has been the superior show with no signs of really slowing down. Writing two times a week (since May) has really helped me too. It's renewed my interest in the product. Like I've written in the past, I consider WWE to be like a favorite sports team. I'm not going to love every decision they make, but I want the company to do well and I will always be a fan. I think sometimes the harder you are on something as a fan, the more it shows you care. The people that think everything is great all the time aren't thinking enough on their own. Remember: Just because you criticize something doesn't mean you dislike it.
I think WWE had a good year in terms of PPVs and some good matches, but I was disgruntled with all the title changes as well as their lack of developing top stars. Think about it on Raw. They really only had two main event feuds with Orton vs. HHH and Orton vs. Cena. That's inexcusable. They have realized their problems, though, which is great. That's why at the end of the year guys like Kingston, Sheamus and McInytre among others are getting serious pushes. That's an encouraging sign for the future. I think the Raw guest host idea has been a hit or miss kind of thing. Some weeks it's entertaining, but most of the time it's not. I'd love to see a permanent GM on Raw again although I have no idea if WWE feels the same way. They seem to enjoy getting pub from mainstream TV even if they're getting made fun of or it's a minor thing. I guess any publicity is good publicity to Vince McMahon. I won't complain too much about Smackdown. It was very good especially during the summer with strong matches on a weekly basis. Once Undertaker and Batista came back it slowed things down a bit, but Batista's heel turn has freshened things up.
Here's one last poll for you to vote on to see how you would rate the 2009 WWE year using 10 as the high and 1 as a low. I'm not putting in a zero. Round up or down as you see fit. I'm voting a 5.5, so I'll round up and give it a 6 because I'm nice like that.
To finally bring this home, here's a complete rundown of all the awards with my winners as well as the People's Vote in brackets.
The Michaels/Flair Award for Best Wrestler aka Superstar of the Year – Chris Jericho (Chris Jericho)
2. The Trish Stratus Award for Best Female aka Diva of the Year – Mickie James (Mickie James)
3. The Giant Gonzalez Award for Worst Wrestler – The Great Khali (The Great Khali)
4. The Stone Cold/Hitman Award for Best Match – Undertaker vs. Michaels (Undertaker vs. Michaels)
5. The Diesel/Mabel Award for Worst Match – Divas Battle Royal (Chavo vs. Hornswoggle)
6. The Edge & Christian Award for Best Tag Team – Jerishow
7. The Big Show "KTFO" Award for who deserves to be KNOCKED THE FUCK OUT – Michael Cole (Raw writing team)
8. The Savage/Steamboat Award for Best Feud – Punk vs. J. Hardy (Punk vs. J. Hardy)
9. The Katie Vick Award for Worst Feud – HHH vs. Orton (Chavo vs. Hornswoggle)
10. The Mordecai Award for Worst Idea for a Character – Santina
11. The Rock Award for Best Talker – Chris Jericho (Chris Jericho)
12. The Vince McMahon Award for Best Guest Host – Shaquille O'Neal (Shaquille O'Neal)
13. The Brock Lesnar Award for the "next big thing" aka Future Star in 2010 – John Morrison
14. The Smackdown Award for Best WWE or John Canton Word/Phrase – Summerfest (Jerishow)
15. The Saturday Night's Main Event Award for Best TV Show – Smackdown
16. The Bobby Heenan Award for Funniest Performer – Santino (Santino)
17. The Mr. Perfect Award for Most Poorly Used Performer – The Hart Dynasty (Evan Bourne)
18. The WrestleMania X-7 Award for Best PPV – Summerslam (WrestleMania 25)
19. The Great American Bash '04 Award for Worst PPV – Bragging Rights (Bragging Rights)
20. The Foley Goes Flying off the Cell Award for Most Memorable Moment – Undertaker vs. Michaels)
Congratulations to all the winners. To everybody else, better luck next year. If you made it through the 9,000+ words I appreciate that. It's been fun to look back on the year 2009 and reflect on what we saw.
If you're looking for my thoughts on last night's TLC PPV, I posted it up at my blog right here. I'll be back on Tuesday with the Raw Deal as usual.
Please give me some feedback on this. I want to know what you thought of the year and who some of your award winners were. My contact info is below. Also, please follow me on Twitter because I'm using it more than ever. It's cool to be able to interact with you guys like that, not to mention the performers in WWE that we watch on a regular basis. I will likely be posting a bunch of feedback from this just as I did for my 29 Favorite Moments column.
Have a safe and happy holiday season whether you celebrate Christmas (I do) or something else. Enjoy it. Thanks for reading.