Remembering Thomas Briggs' Writing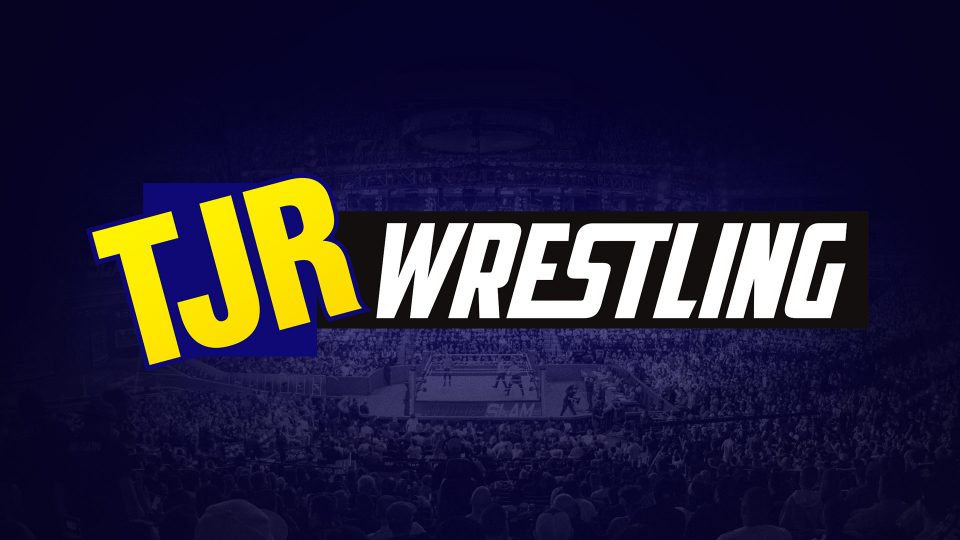 I wanted to add my own words to the many who have already shared their memories of Thomas Briggs. I realize he went by Tom for the most part, but I knew him as one half of the "Thomas and Aaron Briggs" writing team here at TJRWrestling.
We never met in person, and only interacted a few times online. In September 2013, I was very flattered to be invited to be on the Sharpshooter podcast. Thomas patiently walked me through Google Hangouts so that we could record my portion of the podcast. He was so polite when we talked about my having gone to Raw in Toronto the night before. He asked thoughtful questions, and listened without interrupting – a lost art. Those Sharpshooter podcasts got me through countless runs when I was training for a race, and it's been very sweet to read about how other Sharpshooter fans relied on it too. I'd often wish I had a little notepad with me to jot down an opinion (often a contrary one!) to send the Briggs brothers later, and I would laugh and grumble at them as I ran those roads.
Unfortunately, I fell off the running wagon, and hence the SharpshooterCast one, and now it would pain me too greatly to go back and listen. My heart goes out to Aaron, and to Thomas's family and friends, for whom these tangible souvenirs must be so bittersweet. Please know how much you guys kept us company and made a difference in our days.
Even though I haven't listened to recent podcasts, I read Thomas' (and Aaron's – because you couldn't have one without the other) work every time. It was always an easy read, and I mean that in the best way. He was never up his own ass trying to be clever, and wrote with clarity. He was just himself, and we all know that's no easy task.
Thomas was often the one who stepped up and took on the news updates, which for a writer presented a mixed bag of anchors and opportunities. I always took pride that TJRWrestling avoided the "cut and paste" route of so many wrestling sites, instead offering commentary on the news of the day. Tom could tackle complex news, speculative news, boring news, and he'd either analyze it in an incisive manner, or harvest a good joke out of it. I envied his ability to do both.
There are two things that come to mind when I think of Thomas Briggs' writing: his easy banter with his twin brother, Aaron, and his devotion to Marty Jannetty. At first, I would get a kick out of any time they'd use Marty as a punchline to a joke. And then it got to the point where I'd anticipate the punchline, hoping that they'd figure out some new way to include Jannetty. They never let me down, and I am not a fan of softball jokes. Even if you could see it coming from a mile away, the Briggs brothers still somehow managed to knock it out of the park. When the news updates took on a new format, Thomas took his affinity for The Almost-Forgotten Rocker to a new level.
In his OTR (Outside the Ring) columns, Thomas would select a news piece to analyze, and supplement it with commentary as someone I came to identify as Marty Jannetty FOR REAL. He went Full Jannetty and lived the gimmick in these columns. I can't help but smile as I write about it now, because it was all so foolish, and totally friggin' delightful. But I'm angry too. It's unfair and it sucks that Thomas is gone. And it's a testament to his character that you could feel like you knew him, without ever meeting him. Because I never really knew him, I can't pay tribute to Thomas as others can. But I can share my favorite bits of his writing, always tag-team written with his brother, Aaron.
"It's kinda like that time WWE wanted to turn ME heel against Shawn Michaels. I was all like: "I'd love to help you guys out, but I don't want to bogart all the attention of the fans. If I'm on top, who would spend money on guys like Hogan, Hart, and the rest? NO! We have to do what's best for business and push Shawn, who has a far lower ceiling. In that way, I'm kinda like Jesus. Hey, do you guys have some spare change?"
"But what the hell do I know? I'm just a guy who can cook a wicked can of pork and beans while still in the can (it's a lot harder than you think) and operate any carnival ride known to man. Yep, I'm just an aristocrat."
"Late Wednesday night I was enjoying an expired can of "re-frieds" while watching old Rockers matches on the WWE Network. These beans were the real deal, and I was excitedly anticipating the comedy that would soon manifest from my "Shawn Michaels" (oh, I should probably mention that I named my asshole Shawn Michaels)."
With all due respect to sescoops.com, I feel that this editorial reeks of desperation to just grab page views. Have some goddamned integrity and do some professional writing!" ***
***Written by a guy pretending to be Marty Jannetty."
"We've all been there. You know, where you're reduced to taming strange for money."
"Finn Balor?! What??? Ha, but seriously, I understand the WWE can be frustrating to deal with when ring names are concerned. Back in the day they wanted to call me "Captain Bad¬Ass/Monster Dick" for accuracy sake. But I was all like, "let's just go with Marty Jannetty because it's classier."
"This isn't as small an issue as the WWE would have you believe. Declining and stagnant royalties have also created a rift in the relationship between Mick Foley and the sports entertainment empire. Sure, the company owns the rights to their wrestling characters, but they'll be hard pressed to prove they have any ownership over the image and likeness of real human beings. Would the character Razor Ramon be of any value without the likeness of Scott Hall? I think we all know that answer. What? Oh I get it, you guys aren't satisfied with my opinions unless there is a poop joke involved. Fine, I just shit my pants! Now where's my $3.50?!"
"You guys are well aware that Marty Jannetty is a true gentleman of the night and a long-time fan of the ladies of the world. In order to maintain my reputation I will attempt to be as classy as possible: I don't give two ****s about Total Divas, and am saddened for the poor souls who do."
"On a completely unrelated note, Mr. Kennedy is becoming my apprentice as I give him a crash course on "hobo life."
"Wow. That is literally the most useless sh*t I've heard all year. And that's saying something considering I went to like 10 doomsday prep conventions."
And this is my favorite, when I'd hazard that they broke character to make a poignant point:
"Vince McMahon is concerned that Kurt Angle may not maintain sobriety, and any consequence from relapse would result in massive negative publicity for the WWE. So why not just come to an agreement that would require Angle to complete sober-living programs? He could be monitored closely with drug testing, and possibly even become an inspiring role model. Why must we always assume the worst in a fruitless attempt at fostering a feeling of safety that if someone falls, well, at least it wasn't on 'our' watch? How about helping a man reclaim his life and spirit while also profiting off of the assured excitement his return would bring to the WWE? It's a win-win guys!!!"
Thank you Thomas. We miss you so much.