News On Samoa Joe Signing With WWE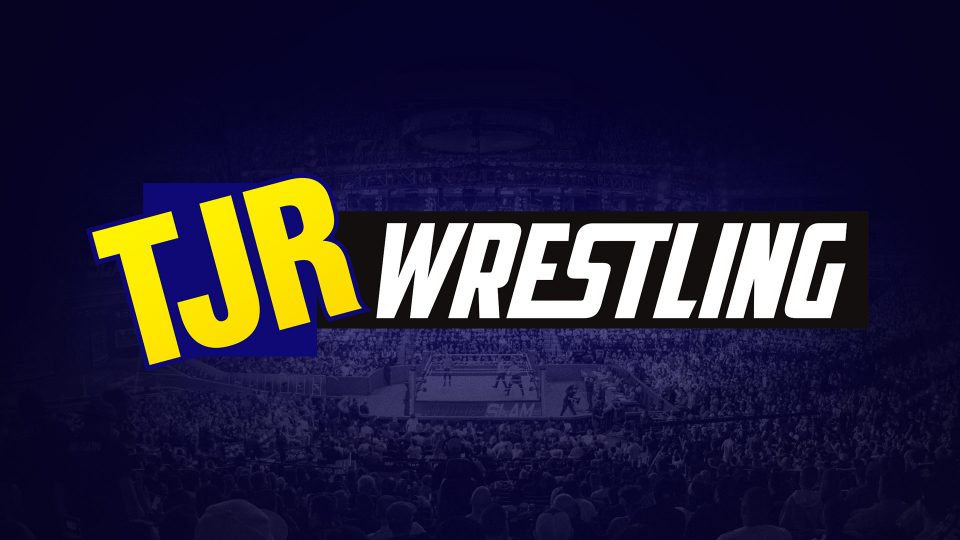 Last night at NXT Takeover: Unstoppable, we were all witness to one of the most memorable debuts in the modern generation. Samoa Joe, no name change necessary, showed up at the end of the show to go face to face with NXT Champion Kevin Owens. Speculation had been running rampant for months whether Joe would sign a deal with WWE and I had previously reported on TJRWrestling that he would show up in June.
Notice has been given, I give no quarter I take no prisoners. You ready? #NXTTakeOverUnstoppable

— Samoa Joe (@SamoaJoe) May 21, 2015
The big question is, when did WWE sign Joe, and what are the terms of contract? Per the great work done at PWInsider.com, it's stated that Triple H was the mastermind behind getting Joe into the company, and a deal was like come to terms at the last NXT Tapings where Joe visited. That comes as no surprise, as it's been publically stated for a long time now that Triple H was a huge fan of Joe's work. As of right now, Joe will be allowed to work current and future independent dates that he's advertised for, with the understanding that NXT gets priority on any dates they should choose to need Joe.
WWE has also come to an agreement to be able to market Samoa Joe's likeness for merchandise, action figures, etc. This was made apparent as immediately following the show last night, they were selling Samoa Joe's first official WWE/NXT shirt live at Full Sail University and on WWEShop.com.
Get the official @WWENXT shirt for @SamoaJoe, only on @WWEShop!
http://t.co/DhFwa0pyx2#NXTTakeoverpic.twitter.com/cv9urBmaEY

— WWE (@WWE) May 21, 2015
Joe's name obviously brought a lot of merit, as WWE is going into brand new territory with a deal such of this magnitude. Not only does this just put gas on the fire that is NXT right now with another huge name adding to the credibility of the show and roster, but while Joe is able to still do independent shows it increases his worth, exposure, and ultimately his payday. The door is absolutely open for this to turn into a WWE exclusive contract, such as the norm with everyone else on the roster, but for the time being Samoa Joe will be a ground breaker for the company.
As for what to expect from Joe inside the ring, it's quite apparent we're headed for a Joe/Owens feud. Joe cut two promos after the show last night, one in the ring and one backstage with Renee Young. In the ring immediately following the show, Joe mentioned that everyone told him that if he wanted to be with the best in the world, he needed to go to NXT. Joe said based on what he's seen already, he's in NXT and he's happy. He signed off with, "I am Samoa Joe! I am Pro Wrestling! And I am here in NXT."
With Renee Young backstage, Joe said the reception he got felt right, natural, and he knows he should've been in NXT all along. He called out Owens for having an attitude problem and wanting to be the person that everyone fears. But now that Joe is here, Owens has never kicked his ass, and he won't do so while Joe is in NXT. Joe told Owens that he's coming for what Owens has.
K-Tank's Take: Last night was one of the greatest moments I've had as a professional wrestling fan. Samoa Joe, where he rightfully belongs, in a WWE/NXT ring. I loved the fact that Joe put over the NXT brand so strong in his promo after the show. The word "developmental" has gone out the window officially. NXT is its own self sustaining brand. Ultimately everyone wants to end up on RAW and on WrestleMania cards, but for right now, there is no better place to be than NXT. Obviously Joe is lined up for an epic feud with Owens, but with Finn Balor as the actual #1 Contender, will we see a Balor/Joe match before we see him against Owens? The matchups that Joe can have are simply astounding. Then when he's done with a successful run at NXT, give us Samoa Joe vs. Brock Lesnar. I know I'm not the only one already thinking that matchup.
Kudos to WWE and Triple H as well for seeing Samoa Joe for the marquee name he is and signing him to such a deal for the betterment of the company. WWE and NXT are simply better with Samoa Joe. He's that good. There were so many jokes flying around about what they would possibly change his name to, Joey Samoey, Joey Uso, Joe Mexico, just to name a few. But WWE saw what an entity the brand Samoa Joe is, and struck a deal that we simply have never seen before. The first name that comes to mind with a deal like this is AJ Styles, and could he now be seen in a WWE/NXT ring? AJ now becomes the one true "indy darling" that has not signed with WWE, and although he's a year older than Joe, the fact that WWE is moving in this direction, opens the door just a bit for the possibility to be there.
This is a monumental deal that fans should rejoice over, as without question, the landscape of professional wrestling has changed.
Are you excited for Samoa Joe in WWE? Let us know in the comments below.