News: Dusty Rhodes Passes Away At Age 69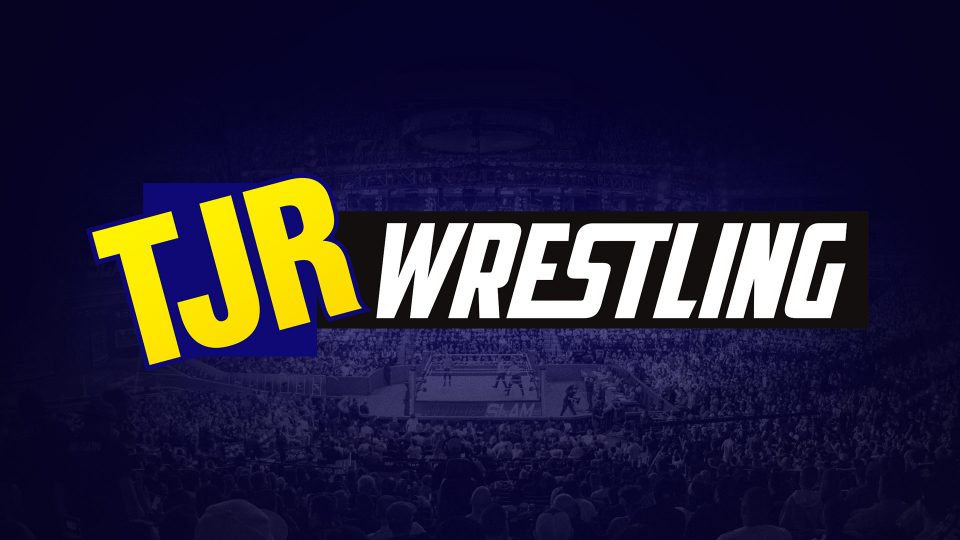 It is with heavy hearts that we report that a legend and icon in every sense of the words, Dusty Rhodes has passed away at the age of 69.
This afternoon WWE.com had the following post on their website.
WWE is deeply saddened that Virgil Runnels, aka "The American Dream" Dusty Rhodes — WWE Hall of Famer, three-time NWA Champion and one of the most captivating and charismatic figures in sports entertainment history — passed away today at the age of 69.

Runnels became a hero to fans around the world thanks to his work ethic, his impassioned interviews and his indomitable spirit. Moreover, Runnels was a dedicated father to WWE Superstars Goldust (Dustin Runnels) and Stardust (Cody Runnels), a caring husband and a creative visionary who helped shape the landscape of WWE long after his in-ring career had ended.

WWE extends its sincerest condolences to Runnels' family, friends and colleagues.
Details around the cause of death are not known at this time, although the Wrestling Observer reported the following: "The only details we've heard is that he had a fall at his house earlier today and his kidneys were shutting down and he started to get dehydrated." Meanwhile, TMZ reported that emergency personnel responded to Dusty's home in Orlando, FL at 5:56 AM Wednesday morning after getting a call reporting he had fallen down at home.
News was first received on Twitter when Triple H posted the following tweet.
Saddened to hear the passing of Dusty Rhodes. Legend, teacher, mentor, friend…Love you Dream #BookinAintEasyKidpic.twitter.com/ZxlGSgKB8J

— Triple H (@TripleH) June 11, 2015
Dusty was currently working with the NXT brand and helping with Developmental in a creative role. Numerous talents that have been in NXT or are currently there now have left heartfelt messages on Twitter for their mentor, along with many other personalities from the wrestling community. Here are some of those.
My mentor @WWEDustyRhodes. Much love to your family and more respect than can ever be measured. Love you Dream. pic.twitter.com/bXgqs3qqca

— Ric Flair® (@RicFlairNatrBoy) June 11, 2015
One of my all time heroes and one the all time greats has passed away. American Dream #DustyRhodes I will never forget you. #Legend

— Steve Austin (@steveaustinBSR) June 11, 2015
#RIPDustyRhodes We never got to shoot our angle together! Thank you for everything, I Love You. #HallofFamer#Legendpic.twitter.com/rN2YeVNv5b

— Stephanie McMahon (@StephMcMahon) June 11, 2015
I was ever so fortunate to be a friend to this man, to learn from him as a performer and as a human being. #RIPDustypic.twitter.com/GH0e1isGxw

— Seth Rollins (@WWERollins) June 11, 2015
#RIPDustyRhodes THE most inspirational symbol in our industry. #SonOfAPlumber#AmericanDream#WWELegend

— John Cena (@JohnCena) June 11, 2015
https://twitter.com/WWEBrayWyatt/status/609086421048115201
The Dream will live FOREVER in my heart. Thank you for the wisdom and for always making me smile. The stratosphere is reserved for you.

— Samoa Joe (@SamoaJoe) June 11, 2015
I owe you this life I'm living. Thank you for what you have done for me. Rest in Peace Dream. Yours… https://t.co/ntNZd39mAQ

— #nZo (FKA Enzo Amore) (@real1) June 11, 2015
Dusty leaves behind 4 children, including Cody & Dustin as mentioned in the WWE post. Myself, and everyone that works with TJRWrestling send our deepest condolences to the Rhodes family.
K-Tank's Take: It honestly breaks my heart to even have to write this post. The first wrestling event I went to at the LA Forum in 1988 was headlined by Dusty's creation, WarGames: The Match Beyond. It was Dusty, The Road Warriors with Paul Ellering, & Lex Luger defeating The Four Horsemen with JJ Dillon. That match is why WarGames is still my all time favorite gimmick match.
Dusty was a game changer in the business. Whether it was through his promo skills that were unparalleled, his booking sense and style with "Dusty Finishes" becoming a common phrase in the wrestling business, or the mentoring he provided to numerous superstars, Dusty was a pioneer in every way possible.
It didn't matter if he was wining and dining with kings and queens, or if he slept in alleys eating pork and beans. It didn't matter if he was in polka dots or pinstripes, Dusty Rhodes was everything the wrestling business is supposed to be.
I had the honor of meeting Dusty one time before Night of Champions 2008. He signed a picture I had of the first time he won the NWA World Title and the brief conversation I was able to have with him left me starstruck for more than a few minutes afterwards. I will forever be grateful for everything Dusty did for the business and for me as a fan. He gave me more memories than I was ever able to tell him in that conversation, and now I will cherish those moments even more.
RIP Dusty. I hope you enjoyed the last "Dusty Finish" at Elimination Chamber with Ambrose and Rollins. God Speed sir.