The John Report Presents: The 9th Annual WWE Johnny Awards – 2017 Edition!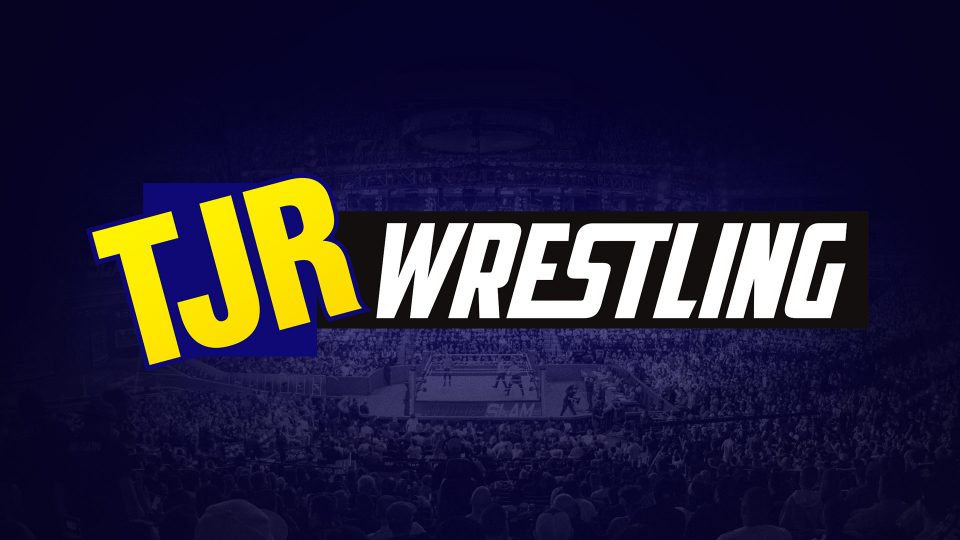 Welcome to the 2017 WWE Johnny Awards. They are the awards where I honor the hard-working men and women of World Wrestling Entertainment based on their work over the last twelve months. These are the very "prestigious" awards that I call the NINTH ANNUALWWE Johnny Awards! A few notes before it begins:
– Every award is based off stuff from January 1 through the end of December. No start midway through or anything like that.
– This is World Wrestling Entertainment ONLY. It says it in the title, but I want you to remember that when you ask why there's no New Japan, Ring of Honor, Impact or anything else in here. It's WWE only!
– These awards are based on my own personal choice. There were no polls or write-in votes. My name is on the awards, so I get to pick the winners. I don't expect anybody reading this to agree with everything I write below, but I will do my best to explain all my choices. The awards are based on performance. It doesn't necessarily matter if a person wins all their matches on television and titles really aren't that important. It's about the performance more than anything.
– Regarding NXT, WWE's third brand is included in every award as well. The NXT brand is awesome and I'm not going to ignore it. The same goes for 205 Live, the Mae Young Classic and WWE's UK brand that never really got going. Anything that is WWE is considered for these awards.
– Another thing to remember is I try to have fun when I write about wrestling. I don't take it too seriously and I don't take myself too seriously. If you disagree with something that's cool. Keep it civil in the comments and don't be shy about offering your take.
I've used a similar intro for several years. I do that because it covers everything I need to say, so let's get to the awards.
THE 21 MAJOR JOHNNY AWARDS
There were originally 20 major awards, but I changed it to 21 because I love NXT Takeover events so much. Each one will have a description of what the award is, the previous winners of the award (if the award existed in the last eight years), the winner of the award, the runners-up for the award, and then my extended thoughts on the award. There are some "worst" awards too because some bad things deserve to be remembered too. I'll also include photos, videos and links to relevant content, so be on the lookout for that throughout the column. Let's get to it.
1. BEST WRESTLER
To be given to the person that best combines workrate, character, microphone work and everything else into one. This is similar to WWE's Superstar of the Year award when they did the Slammy Awards. Past winners – 2016: AJ Styles, 2015: Seth Rollins, 2014: Seth Rollins, 2013: Daniel Bryan, 2012: CM Punk, 2011: CM Punk, 2010: Randy Orton, 2009: Chris Jericho
Winner: AJ Styles (Runners-Up: The Miz, Roman Reigns, Kevin Owens, Braun Strowman, Seth Rollins)
This wasn't an easy pick like it was last year, but for the second year in a row, I think AJ Styles deserves this award the most. Until a few months ago, maybe he didn't deserve it. Then he ended the year on a hot streak with fantastic matches against Finn Balor at TLC in October, then he won the WWE Title from Jinder Mahal at Smackdown on November 7 (probably the best match of Jinder's career) and a few weeks after that at Survivor Series, he had the best singles match Brock Lesnar has had in about four years (since CM Punk match at SummerSlam 2013). Let's not forget about Styles' performances earlier in the year with a classic match with John Cena at Royal Rumble, a great showing in the Elimination Chamber match and he had the best match at WrestleMania 33 with Shane McMahon, who isn't a full-timer. Styles also turned face post WrestleMania and it was the right call because the crowd loves him more than anybody on either brand. They even chant his name when he's about to say it.
At 40 years old, Styles is the third back to back winner of this award along with CM Punk (2011-12) and Seth Rollins (2014-15). I think Styles had a better 2016 than 2017 in terms of matches, but now he's in the right role as a face that the fans love. Could he make it three in a row next year? Maybe. As long as he's healthy, he is a tough guy to beat.
Some thoughts on the runners-up:
– I think The Miz had the best year of his career or you could say the best 18 months going back to when the draft took place in July 2016. He worked with a lot of the top guys on both Smackdown and Raw without really being in contention for the top prize on either brand. Miz knows how to get heat as well as anybody. Match quality has improved in the last couple of years too. He's not as good as a Styles in the ring, but as far as all-around talent goes he's near the top.
– I'm sure people are reading this thinking I overrated Reigns because they hate his push, but he lost quite a bit this year compared to other years. In terms of performance, Reigns had the best year of his career with a lot of great matches with the likes of Braun Strowman, John Cena, Samoa Joe and others. Promos are the weakness of Reigns, but he isn't bad as his haters think. I think he's going to continue to improve in that regard. Would Reigns be better if he turned heel at any point in the last three years? Yes, but it is what it is at this point.
– Kevin Owens was a top heel on Raw pre-WrestleMania and then he was featured as a top heel on Smackdown. Basically he swapped places with The Miz because they were both top heels on separate shows. Just like Miz, Owens got a lot of promo time and knew how to rile the fans up. I enjoyed KO's feuds with Chris Jericho and AJ Styles as well as Shane McMahon, but when it came to the big matches they came a bit short for whatever reason. Owens is still one of the best all-around talents in WWE.
– Braun Strowman had a breakout year going from a guy winning a bunch of squash matches last year to somebody that was featured in a major feud with Roman Reigns for nearly the entire year. I think the feud really helped both guys too. The three Raw matches with Big Show were surprisingly good too. I've been extremely bored by the Kane feud in the last two months, so that hurts him a bit. I think Strowman is limited as a face and there are only so many guys he'll be able to work with. The crowd turned him face, but he's better off as a heel. I can see him turning face/heel many times in career similar to what Show and Kane did in the last two decades.
– I had to put Rollins as well since he's won this award before and he's a model of consistency. Putting him in a tag team in the second half of the year hurts him in the sense that he's not in the major title picture anymore, but he's still one of the best guys in WWE. I think Rollins can definitely get back to being a top guy in 2018.
Others worth mentioning are John Cena and Chris Jericho. If they had full-time schedules maybe they'd be on here, but missing too much time keeps them as just an honorable mention.
2. BEST FEUD
To be given to the best rivalry between two or more performers. Past winners – 2016: AJ Styles vs. John Cena, 2015: Bayley vs. Sasha Banks, 2014: Daniel Bryan vs. The Authority, 2013: CM Punk vs. Paul Heyman/Brock Lesnar, 2012: CM Punk vs. Daniel Bryan, 2011: Randy Orton vs. Christian, 2010: The Miz vs. Daniel Bryan, 2009: CM Punk vs. Jeff Hardy
Winner: Roman Reigns vs. Braun Strowman (Runners-Up: The Usos vs. The New Day, Kevin Owens vs. Chris Jericho, Pete Dunne vs. Tyler Bate)
WAIT A MINUTE! @BraunStrowman just tried to take @WWERomanReigns out, but ran right through the ambulance door! #WWEPayback#RawTalkpic.twitter.com/TPXnOQNJEo

— WWE Network (@WWENetwork) May 1, 2017
The top two choices are far ahead of everything else this year. I refuse to give a tie for an award, but if I did it would be this one.
The Reigns rivalry with Strowman started early in the year and lasted until October when Strowman was turned face in the TLC match that Reigns missed. They had a lot of good matches together with a variety of stipulations including an Ambulance Match and Last Man Standing Match, yet they were always able to put on a good showing. Reigns is pretty good at selling a beating while Strowman is at his best as the dominant big man bully that won over the fans because of how awesome he was at his job. I think this feud helped both guys a lot.
As for The Usos vs. New Day, they had so many matches together when The Usos were the heels and New Day were the faces. I loved the SummerSlam match (only on the Kickoff Show) and then the Hell in a Cell match they had in October was incredible. They are the two best WWE teams of this decade, so it was great to see them in a lengthy, meaningful feud like that. This was not a case of two teams wrestling eachother too often either. I enjoyed it every time and look forward to seeing it again.
3. BEST MATCH
To be given to the best match. Past winners – 2016: Shinsuke Nakamura vs. Sami Zayn @ NXT Takeover Dallas, 2015: Brock Lesnar vs. Seth Rollins vs. John Cena @ Royal Rumble, 2014: The Wyatt Family vs. The Shield @ Elimination Chamber, 2013: Brock Lesnar vs. CM Punk @ SummerSlam, 2012: The Undertaker vs. Triple H (Shawn Michaels as ref) @ WrestleMania 28, 2011: CM Punk vs. John Cena @ Money in the Bank, 2010 winner: The Undertaker vs. Shawn Michaels @ WrestleMania 26, 2009 winner: The Undertaker vs. Shawn Michaels @ WrestleMania 25
Winner: John Cena vs. AJ Styles @ Royal Rumble (Runners-Up: Pete Dunne vs. Tyler Bate @ NXT Takeover Chicago, Brock Lesnar vs. Braun Strowman vs. Samoa Joe vs. Roman Reigns @ SummerSlam)
I think Cena/Styles and Dunne/Bate stood out the most this year, so it was really a two-horse race here. Here's what I wrote in the Analysis section for each match.
On Cena/Styles at Royal Rumble: "Wow that was incredible! Five stars out of five, which is as high as my scale goes. I don't know what to say other than that was one of the best matches I've ever seen. I think they topped their SummerSlam and delivered a match that should be considered one of the best matches of either man's career. That's saying a lot considering how much they both have accomplished in their careers. Styles was amazing using his athleticism all match long as he hit Cena with everything, Cena kept coming back and nearly got the win several times. Eventually, Cena did the get the win with the back to back AA after he hit him with two AA's before that. I loved everything about the match. It didn't go 30+ minutes like I thought, but nothing wrong with 25 minutes. That's fine with me because we got an all-time great match here. I will watch it again, but I don't see my rating changing. It was a special match with a lot of hype that they lived up to. Congrats to Cena and Styles. Thank you for delivering a classic match. I picked Styles to win. Oops. Got that wrong. I don't mind at all."
On Dunne/Bate at NXT Takeover Chicago: "Wow. That was an incredible match with a hot crowd that got louder as the match went on. They had a great mix of high impact moves, believable nearfall spots and they sold everything well also. I was so impressed by the corkscrew 450 by Bate. It's the kind of move that you aren't going to see very often and you would think it would be a finishing move, but Dunne kicked out of it. Dunne was my pick to win because I think he's got more of a persona and could be a dominant heel champion. Awesome showing by both guys. I'm so impressed by Bate's ability to do high flying moves as well as power moves with ease. He makes it all so easy. Dunne has developed more as a character as I already said and he's outstanding in-ring as well. They definitely won over some new fans that may not have seen them in a WWE ring before. It's a definite WWE Match of the Year contender. I think that's Cena/Styles from the Royal Rumble. This wasn't as good as that match, but it's still amazing especially for guys that are just 23 and 20 years old. One of the best WWE matches this year, no doubt about it. If you're one of those people that complains about why I didn't give it five stars, please understand that very few matches even hit the 4.5* level in WWE in a year. The Cena/Styles match at the Rumble (I gave that five stars) went about eight minutes longer, they built well off their other matches and had more believable nearfalls. This match didn't have as many moments where I thought it was going to end except for that corkscrew 450 from Bate. It's not a major complaint, believe me. Just trying to explain why it wasn't five stars to me. Kudos to Dunne and Bate – hell of a match that I won't soon forget."
What that tells me is I like saying "wow" and "incredible" to describe amazing matches. I think the difference is Cena/Styles got more time, had more near finishes that had me buying into the match and just a matter of personal taste. When I watched Dunne/Bate again in the last week, I thought I should have bumped the rating up to ****3/4, but I would still keep it under five stars, which is what Cena vs. Styles was.
There were several other matches over four stars that were close, but I only listed the SummerSlam main event because I thought that was third place this year.
If you're wondering about non-WWE stuff, I'd rank Okada vs. Omega from the NJPW Dominion show as number one match I saw this year. That one and Okada vs. Omega from Wrestle Kingdom 11 are probably the top two.
4. BEST PAY-PER-VIEW
To be given to the best pay-per-view.Past winners – 2016: Money in the Bank, 2015: WrestleMania 31, 2014: WrestleMania 30, 2013: SummerSlam 2012: Extreme Rules, 2011: Money in the Bank, 2010: WrestleMania 26, 2009: SummerSlam
Winner: Royal Rumble (Runners-Up: Elimination Chamber, No Mercy)
The first WWE PPV of 2017 was also the best one because Royal Rumble had great matches from top to bottom. It was carried by the John Cena vs. AJ Styles match that I just wrote about above, plus Kevin Owens vs. Roman Reigns was good with a finish that wasn't clean. The Royal Rumble match was just above average with some interesting moments involving Goldberg, Brock Lesnar, The Undertaker and Reigns eliminating Undertaker to massive heat.
Elimination Chamber was a Smackdown show with a fantastic main event where Bray Wyatt won the WWE Title. Everything else on the show was pretty good too especially Randy Orton beating Luke Harper in one of my favorite underrated matches of the year. Elimination Chamber also featured three women's matches, which is rare. No Mercy was a Raw show that was carried by Lesnar vs. Strowman and Reigns vs. Cena. Good action from top to bottom.
I wrote an in-depth column ranking all 16 WWE PPVs of 2017 for The Comeback, so check that out after you're done these awards if you want more of my thoughts all the WWE PPVs this year.
4b. BEST NXT TAKEOVER SPECIAL
To be given to the best NXT Takeover special. Past winners – 2016: NXT Takeover Dallas, 2015: NXT Takeover Brooklyn
Winner: NXT Takeover Chicago – May 20 (Runner-Up: NXT Takeover WarGames/Houston – November 18)
I think there was a clear winner in this category. I gave the NXT Takeover Chicago show a 9 out of 10 score and in reading through it again, it could be argued that it should be a 9.5 out of 10. The best match was the previously mentioned Dunne/Bate match that surprised the hell out of everybody by how amazing it was. Everything else on the show was outstanding with the main event tag team ladder match also providing some big moments including the end of the night heel turn by Tommaso Ciampa on Johnny Gargano. Plus, Chicago is one of WWE's best crowds.
The last Takeover of the year was WarGames, which provided a lot of cool moments including the first WarGames match in a WWE ring.
5. BEST FEMALE PERFORMER
To be given to the best female performer.Past winners – 2016: Charlotte, 2015: Sasha Banks, 2014: Paige, 2013: AJ Lee, 2012: Eve, 2011: Beth Phoenix, 2010: Natalya, 2009: Mickie James
Winner: Asuka (Runners-Up: Charlotte Flair, Alexa Bliss, Natalya, Sasha Banks)
Asuka is here mainly for her amazing matches in NXT. I think she's the best and most consistent in-ring performer among WWE's women. Her run on WWE's main roster hasn't really taken off yet because most of her matches have been easy wins aside from taking ten minutes to beat Emma in her first main roster match, which was not a smart way to book her. Asuka's the best in-ring performer among the women, so she's here for having consistently good matches no matter the opponent.
– Charlotte Flair is a lot better as a heel than she is as a face. I understand why she's a face because she's popular with a lot of fans in part because of her dad Ric Flair, but as a performer, you can tell she's more comfortable being a heel.
– Alexa Bliss has improved a lot as an all-around wrestler. I just think she's a level below some of these other girls in the ring. Promo wise she's very good, but also gets way more opportunities to talk compared to the other women. In terms of matches, there is room to grow.
– Natalya had probably the best year of her career because she was comfortable as a heel starting with that Nikki Bella feud, then beating Naomi for the SD Women's Title and dropping it to Charlotte. Natalya is one of the best in the ring among WWE's women.
– Banks is consistently good but was pushed a lot less this year compared to last year. It's almost like she was forgotten for several months. Banks needs to turn heel more than anybody on either roster right now. She would do Bliss' act much better than her and have much better matches too. She already did it in NXT too.
On a final note, it's so weird that there hasn't been a repeat winner for this award in the nine years that I have been doing this.
6. BEST TALKER
To be given to the best person at delivering promos.Past winners – 2016: Chris Jericho, 2015: Paul Heyman, 2014: Paul Heyman, 2013: Paul Heyman, 2012: CM Punk, 2011: CM Punk, 2010 winner: CM Punk, 2009 winner: Chris Jericho
Winner: The Miz (Runners-Up: Kevin Owens, Paul Heyman, Chris Jericho, John Cena)
I remember doing these awards last year and I didn't list Miz in the runners-up, which led to some comments from people saying I missed out by not mentioning him. Looking back on it, they were right because he was doing some great promos last year. Miz did some great ones this year too. That's why he is the first person not named Jericho, Heyman or Punk to win this award. It's a testament to Miz's ability to deliver promos in a believable way even though they are scripted for him. He's also very good at playing off the crowd, he's got catchphrases and he knows how to get heat even when the fans want to cheer him for being cool. Plus, I thought his Cena impression with Maryse imitating Nikki Bella leading up to WrestleMania was hilarious too.
Kevin Owens is a fantastic promo guy that knows how to rile up the crowd and mixes in humor well. The pairing with Chris Jericho was great and working with Sami Zayn may be even better.
Paul Heyman is still one of the best talkers there is. It's just that there weren't as many memorable promos this year. Plus, he's on a limited schedule since he's paired with Lesnar, so I get to hear Miz and Owens a lot more.
Guys like Jericho and Cena missed too much time to have them contend for this award, but I felt like both are worth mentioning because of how great they are. Jericho was his usual creative self while Cena really made people care about his feuds with Styles, Miz and Reigns because of his promos. This may have been Cena's best year in terms of promos. Too bad he's not around more.
7. WORST FEUD
To be given to the worst rivalry between two or more performers. Formerly known as the Katie Vick award. RIP Katie.Past winners – 2016: Darren Young vs. Titus O'Neil, 2015: Dolph Ziggler/Lana vs. Rusev/Summer Rae, 2014: Brie Bella vs. Nikki Bella, 2013: Big Show vs. Triple H/Randy Orton, 2012: Kane vs. Zack Ryder/John Cena, 2011: Michael Cole vs. Jerry Lawler & Jim Ross, 2010 winner: Kane vs. Edge, 2009 winner: Triple H vs. Randy Orton
Winner: Randy Orton vs. Bray Wyatt (Runners-Up: Jinder Mahal vs. Randy Orton, Big Cass vs. Big Show, Alexa Bliss vs. Bayley, Jinder Mahal vs. Shinsuke Nakamura)
Poor Randy Orton. As soon as I saw "worst feud" I immediately thought about Orton's two main rivalries this year. I don't think Orton's a bad performer nor has he slipped as a veteran of 15 years on the main roster. It's just that he was a part of two terrible feuds involving the WWE Title that nobody would have had success with. Picking the Wyatt or Mahal feud as the loser was hard, but the Wyatt feud provided two stinker matches with the stupid insect match at WrestleMania (who thought that was a good idea?) for the WWE Title and then House of Horrors was ridiculously bad too. Orton was the WWE Champion that lost non-title after they fought in a house as well as in the ring. Mahal vs. Orton was terrible as well.
Big Show vs. Big Cass wasn't a long rivalry, but they had a stinker at SummerSlam that was one of the worst PPV matches of the year. The feud didn't help either guy or Enzo Amore.
Alexa Bliss vs. Bayley was so bad that Bayley went from being the Women's Champion at WrestleMania to a woman that gets no reaction any more because of how poor the booking has been.
The promos leading up to Mahal vs. Nakamura with Mahal using racism was awful to watch. The matches sucked too. It was a bad idea to do the feud and not put Nakamura over because it hurt him. They should have gone in another direction.
8. WORST PAY-PER-VIEW
To be given to the worst PPV. They wanted us to pay money for this?Past winners – 2016: Fastlane, 2015: Royal Rumble, 2014: Tables, Ladders & Chairs (And Stairs), 2013: Battleground, 2012: Hell in a Cell, 2011: Over The Limit
Winner: Battleground – Smackdown (Runner-Up: Fastlane – Raw)
There wasn't an all-time bad PPV this year, but Smackdown's Battleground show was the worst of the 16 WWE PPVs this year. That show was headlined by Randy Orton vs. Jinder Mahal in a Punjabi Prison match, which got 28 freaking minutes! And the Great Khali showed up to cost Orton the match! Brutal. John Cena wrestling Rusev in a Flag Match was boring too. It was a very uneventful show although there was a good Usos vs. New Day match.
I'm not much of a Goldberg fan, so I found Fastlane to be a disappointing show where Goldberg beat Kevin Owens for the Universal Title thanks to a distraction from Chris Jericho. Lame finish. The rest of the card was pretty boring aside from the first major match between Roman Reigns and Braun Strowman.
For more thoughts on the worst PPVs, check out my column ranking all 16 WWE PPVs of 2017 for The Comeback, which will let you know what else were the bad PPVs in 2017.
9. WORST MATCH
To be given to the worst match. Past winners – 2016: Golden Truth vs. Breezango @ Money in the Bank Kickoff, 2015: Royal Rumble Match, 2014: Batista vs. Alberto Del Rio @ Elimination Chamber, 2013: Santino vs. Heath Slater @ Smackdown Sept 27, 2012: John Cena vs. Michael Cole @ Raw June 4, 2011: Michael Cole vs. Jerry Lawler @ WrestleMania 27, 2010: Kaitlyn vs. Maxine from NXT3, 2009: Divas battle royal @ WrestleMania 25
Winner: Bray Wyatt vs. Randy Orton in a House of Horrors Match @ Payback (Runners-up: Alexa Bliss vs. Bayley in a Kendo Stick on a Pole Match @ Extreme Rules, Jinder Mahal vs. Randy Orton in a Punjabi Prison match @ Battleground)
I already covered Wyatt vs. Orton as a terrible feud. The House of Horrors match was WWE's attempt at doing something different at Payback by starting the match in a haunted house type environment that ended with Wyatt throwing a fridge on Orton. That led to Wyatt jumping into the limo that Orton used to get to the house. Later in the show, Orton showed up in the arena to continue to attack Wyatt with Orton not even selling HAVING A FRIDGE DUMPED ON HIM. The match ended with interference from Jinder Mahal too.
Bliss vs. Bayley was an awful feud that culminated in a Kendo Stick on a Pole Match at Extreme Rules that was only given five minutes. I think that was WWE's way of admitting that the feud sucked since Bliss' "this is your life" segment about Bayley was so bad too. I already ranted enough about the Punjabi Prison match. Please never do it again, WWE.
There were probably worse matches on television that got less time than these matches, but I try to focus on PPV matches for this award. Plenty of stinkers in 2017.
10. BEST TAG TEAM
To be given to the two men that function best as a tag team. Past winners – 2016:The New Day, 2015: The New Day, 2014: The Usos, 2013: Seth Rollins & Roman Reigns, 2012:Team Hell No (Kane & Daniel Bryan), 2011:Air Boom (Evan Bourne & Kofi Kingston), 2010: The Hart Dynasty, 2009: Chris Jericho and The Big Show
Winners: The Usos (Runners-Up: The New Day, Sheamus & Cesaro, Authors of Pain, Seth Rollins & Dean Ambrose)
The Usos break the streak of The New Day in this category. It's also the first win for The Usos since their heel turn led to them delivering some epic promos while their match quality was better than ever. I would go so far as to say that it was the best year for any WWE tag team this decade too. The matches with New Day led to plenty of incredible matches and I even enjoyed the rap battle the two teams had as well. I wasn't fan of WWE turning The Usos face post Hell in a Cell because I like them so much as heels, but that is the environment in today's WWE where it's tough to keep heels as heels since the fans end up cheering them too much.
Sheamus and Cesaro really worked hard to get some chemistry as a team by wearing similar attire, developing a catchphrase, they turned heel post-WrestleMania and have had plenty of great matches.
Give the Authors of Pain a lot of credit. They are in their early 20s, they are NXT guys and they had some outstanding matches this year too. They are a team to watch, but there's no rush to put them on the main roster since they are so young too.
Shoutout also to Rollins/Ambrose, whose team is over now that Ambrose is hurt. It was fun to see them on fire in late summer. The Hardy Boyz had a pretty good run that was stopped when Jeff had to get shoulder surgery. I'm hoping The Revival can have a healthy 2018 because 2017 was full of injuries. They're a great team too.
11. THE "NEXT BIG THING" AWARD
To be given to the wrestler that is most likely to be the "next big thing" in the new year.Past winners – 2016: Shinsuke Nakamura, 2015: Sami Zayn, 2014: Bray Wyatt, 2013: Roman Reigns, 2012: Dolph Ziggler, 2011: Cody Rhodes, 2010: Alberto Del Rio, 2009: John Morrison
Winner: Rusev (Runners-Up: Chad Gable, Jason Jordan, Adam Cole, Pete Dunne, Tyler Bate, Aiden English, Authors of Pain, Ember Moon, Mandy Rose)
My basic "rule" for this award is to go with somebody that I have never picked before and that has never been a WWE, World or Universal Champion. I'm not taking Braun Strowman because he was a main eventer for most of this year.
The phenomenon that is "Rusev Day" may be what propels Rusev to the next level as a main event player in WWE. Right now, Rusev is in a tag team with Aiden English and they are working as heels, but it sure feels like the face turn is coming any week now. I don't see them teaming up all year either, which is I feel confident in saying Rusev could be a breakout face in 2018. Why not? The heel thing could only go so far, yet now people are loving him as an entertaining face that's also an ass kicker. As long as WWE doesn't book him like a comedic foreigner like Kozlov he should do very well. Aiden English is very good too and continues to impress. I can see big things for him as well.
Chad Gable is full of potential. He's a guy that should break out as a singles wrestler. I think that will happen in the second half of 2018. There's so much potential with him as a charismatic smaller guy that can win over the crowd. He gets better all the time.
I've always been a fan of Jason Jordan and I think he's going to have a big year in 2018. The story of him being Kurt Angle's "son" could be great when Jordan turns heel. It would be even better if Jordan lied about the whole thing! Jordan is under 30 years old and has an incredibly bright future. People that hate the story with Jordan right now need to learn how to be patient. It could work really well if it is not rushed.
I think Adam Cole will be NXT Champion at some point in the first half of 2018 and he may get a serious push on the main roster by the end of the year. Perhaps he would be a better choice for this award next year. The Authors of Pain hopefully get a good run on the main roster that turns out better than what happened to The Ascension.
Pete Dunne and Tyler Bate were mentioned together due to their incredible matches this year. I hope WWE utilizes both more whether it's in NXT or the main roster. Who knows if the WWE UK show will be a regular thing? They are so good already and are ready to become bigger stars in 2018.
Two women deserve mention too. Ember Moon has a great look, she's incredibly athletic and her matches are fun to watch too. Mandy Rose already has a superstar look and is going to be a big deal very soon. I have no doubt about that.
12. BEST HEEL
To be given to the performer that is the best at drawing the ire of the audience. Past winners 2016: AJ Styles, 2015: Seth Rollins, 2014: Seth Rollins, 2013: Paul Heyman, 2012: Daniel Bryan, 2011:Christian. Award began in 2011.
Winner: The Miz (Runners-Up: Kevin Owens, The Usos, Alexa Bliss, Braun Strowman, Samoa Joe)
The Miz is a great heel because he knows his job is to rile up the crowd and he never wants them to support him. There are times when he gets cheers because he's so good at what he does, but as soon as that happens he usually gets the crowd to turn against him quickly. Having Maryse at his side and later with the Miztourage being at his side has really helped Miz get that heat in a cheap way too. Like I said earlier, I thought this was the best year of The Miz's career.
Kevin Owens is right there with Miz as the best heel. It was a close race between them. Similar qualities in a lot of ways and Owens is a bit better in the ring too.
I've already praised The Usos heavily. The heel turn is what really got them to that next level as a team and they get better reactions too. Turning them face in the last few months isn't a move I support, but I guess it's just WWE's way of listening to the crowd.
If Braun Strowman didn't turn face I may have considered him more for this award. He's a natural heel. I'm sure Triple H will do all the cheap things he can to get Strowman more over as a face, but I think Strowman is a much better bad guy.
Samoa Joe is like Miz and Owens as a pure heel. When Joe was feuding with Lesnar in the summer, he was at his best.
13. BEST BABYFACE
To be given to the performer that is the best at receiving the adulation of the audience.Past winners – 2016: Dean Ambrose, 2015: John Cena, 2014: Dolph Ziggler, 2013: Daniel Bryan, 2012: John Cena, 2011:Randy Orton. Award began in 2011.
Winner: AJ Styles (Runners-Up: The New Day, Seth Rollins, Roman Reigns, Dean Ambrose, Asuka)
Styles is the no-brainer pick for this award even though he was a heel for the first three months of the year. Styles sent Shane McMahon through a car window, then beat him at WrestleMania and turned face a month later because the crowds love Styles so much. It's just weird that he turned face so quick after a vicious heel attack. If you watch the shows every week I don't think there's a question that Styles is the most popular guy in WWE and will likely stay in the face role for many more years to come.
The New Day were more fun as heels a few years ago, but I think their match quality was better this year than any year of their run as a team. They are still very popular with the crowd. I'm so glad they are still together and hope it can last a few more years.
I put all three Shield guys together because they all had some big face moments. Yes, Reigns was booed at WrestleMania and especially the night after, but also works well as a face that makes the big comebacks in matches. He's improved a lot in that regard. I think Rollins can be a bigger star as a face. He just needs a great heel to be matched up with.
Asuka is easy to root for as an undefeated face that kicks ass. She should be locked in as a face for the majority of her run.
14. BIGGEST NEWS STORY
The stories of the year that we'll always remember when looking back at the year that was. Past winners – 2016: WWE signs four top New Japan stars,2015: Injuries decimate the roster, 2014: CM Punk leaving WWE, 2013: The WWE Network Still Isn't Here, 2012: Jerry Lawler's heart attack, 2011: The death of Randy Savage, 2010: The departure of several big names (Shawn Michaels), 2009: Shane McMahon leaves WWE
Winner: Kurt Angle returning to WWE after 11 years away (Runners-Up: The Undertaker may have wrestled his last match, Hardy Boyz return to WWE, Mickie James return to WWE)
When the news was revealed in January that Kurt Angle was coming back to WWE to be inducted into their Hall of Fame it made me happy. I'm a huge Angle fan that loved him during his initial WWE run from 1999 to 2006 and I watched him in Impact/TNA for the next decade too. Like a lot of fans, I always wanted him to go back to WWE. The fact that it finally happened was thrilling to see and he received a hero's welcome because fans really loved him during his career. Angle has overcome a lot in the last few years by beating his alcohol and pill addiction, so it really was a happy reunion for him to return "home" to WWE. It was also great to see Angle return to the ring to have a couple of matches even though the TLC return was rushed because we only knew about it two days before. Angle has done okay as the Raw GM. A little more conflict in the storylines would help his character.
I don't know if The Undertaker wrestled his last match because it's possible he may have another WrestleMania match against John Cena at WrestleMania 34. Just throwing it out there as a possibility since that's a rumor. If it was his retirement then maybe I'd give him this award, but we don't know, so I'll go with Angle instead.
The Hardy Boyz coming back to WWE after eight years away for Jeff and seven years for Matt led to a special moment at WrestleMania. I'll write about that more in-depth shortly. You can tell they were missed by WWE fans. I'm excited about "Woken" Matt and for "Brother Nero" Jeff to return from his injury.
It was great to see Mickie James return to WWE full time earlier this year. Her six title reigns are second-most among WWE women (behind only Trish Stratus), so she's a future Hall of Famer that can still go. The "La Luchadora" angle was silly, and I think it would have been better for her to be a face for her return, but I'm glad she's back in WWE. Hopefully, there is one more title run for her too.
15. BEST INDIVIDUAL PROMO
To be given to the one promo that was the best in the last year. It can feature more than one person. Past winners – 2016: The Miz and Daniel Bryan on Talking Smack, 2015: The Rock at WrestleMania 31, 2014: Daniel Bryan "Occupy Raw" face to face with Triple H @ Raw March 10, 2013: Mark Henry @ Raw June 17, 2012: Kane's Speech at Anger Management @ Raw August 27
Winner: Festival of Friendship with Kevin Owens turning on Chris Jericho on Raw February 13 (Runner-up: John Cena and Roman Reigns on Raw August 28, Kevin Owens attacks Vince McMahon on Smackdown September 12)
When the Festival of Friendship segment began, I wasn't sure what it was. The whole thing went about 20 minutes and for the first half of it, I felt like it was too silly. Remember the painting? So funny and very cheesy too. It worked, though. When Owens gave Jericho his gift, then it said, "The List of KO" and Jericho wondered why his name was the only name on it, everybody knew what that meant. Owens gave Jericho the beating he wanted to give him for months. The memorable moment was Owens sending Jericho into a glass screen. We all knew the attack was coming, but we didn't know when. I thought a few weeks later would have made more sense. It ended up being the perfect time. It was very well done.
I really liked the contract signing promo segment with John Cena and Roman Reigns on Raw on August 28. Cena calling Reigns a "cheap ass, corporately created John Cena bootleg" was a massive insult. They got 15 minutes to talk trash to eachother about how great they are while Cena ran down Reigns to try to motivate him to be better. Cena "won" this promo duel, but Reigns did well talking about Cena burying young talent and calling him a bitch. That led to their No Mercy match, which was pretty good too.
Owens attacking Vince with a headbutt that left him bloody was a great angle that made KO's feud with Shane McMahon even more personal. Credit Vince for selling it so well.
There are probably more if I really thought about it, but this is a long column and I want to move on.
16. BEST TURN
To be given to the best babyface or heel turn that benefitted the performer the most.Past winners – 2016: AJ Styles, 2015: The New Day, 2014: Seth Rollins, 2013: Randy Orton, 2012: Big Show, 2011: Mark Henry, 2010: Kane, 2009: CM Punk
Winner: Sami Zayn (Runners-Up: Tommaso Ciampa, AJ Styles)
The best turn was Sami Zayn at Hell in a Cell because I didn't see it coming. Leading into that Kevin Owens vs. Shane McMahon match, Zayn was an afterthought that tried to warn Shane about Owens, but was pushed aside by Shane. Zayn also told Owens he had gone too far after Owens destroyed Vince McMahon. During the HIAC match, Shane jumped off the cell to finish off Owens, but there was Zayn to pull Owens away and Zayn put Owens on top of Shane to win the match. Zayn represented a prototypical babyface to me in that he's a guy who can sell moves well and get the fans behind him, but WWE decided to turn him heel. It's been three months and it was clearly the right move. I didn't see it coming, which made it more enjoyable. Zayn went from being a face going nowhere to one of WWE's top heels, so that's why it is easily the best turn.
Tommaso Ciampa turning on Johnny Gargano after they failed to win the NXT Tag Team Titles at NXT Takeover Chicago in May was amazing. The fans loved those guys. They were standing on the stage when Ciampa decided to attack Gargano by slamming him through the announce table. Sadly, Ciampa tore his ACL and missed the rest of the year, but he should be back early next year. I think he'll cost Gargano the NXT Title at Takeover Philly at the end of January leading to an epic Ciampa vs. Gargano feud.
Styles going face was a no brainer. He was too likable as a heel. The face turn probably could have been done better, but I had to put it here because now he's in the right role.
17. THE "KTFO" AWARD
To be given to the person or thing that deserves to be KNOCKED THE F**K OUT~!Past winners – 2016: Vince McMahon's lockbox storyline with Shane McMahon, 2015: The WWE Creative Team, 2014: The Bunny & Adam Rose, 2013: The Great Khali, 2012: Teddy Long, 2011:Michael Cole, 2010: The anonymous GM angle, 2009: Michael Cole
Winner: Over-scripting Promos
I know that's not an individual person, but when it comes to what frustrates me the most about WWE it's the promos. For whatever reason, WWE's Creative team seems to have very little trust in their talent to deliver meaningful promos because they make most of the wrestlers memorize everything word for word. The most cringeworthy promos are usually from Bayley or Sasha Banks, who were never that bad at talking in NXT, yet on the main roster it just sounds so weird when they do backstage segments together.
Nothing is going to change with me complaining about this. I can remember Steve Austin going off on this stuff in late 2002/early 2003 and they printed it in their own Raw magazine with him complaining about a writer telling him what to say. That was 15 years ago! It's only gotten worse since then.
Please WWE, show more faith in your talent. I understand the need for writers, but maybe try to do less scripted stuff, give the talent bullet points and trust them to deliver when it matters most. The wrestlers know their character better than the writers. Let them show us.
18. MOST IMPROVED PERFORMER
To be given to the performer that has shown the most improvement in the last year.Past winners – 2016: The Miz, 2015: Bayley, 2014: Damien Mizdow, 2013: Roman Reigns, 2012: Ryback, 2011: Zack Ryder, 2010: Cody Rhodes, 2009: Kofi Kingston
Winner: Braun Strowman (Runners-Up: Alexa Bliss, Velveteen Dream, Jinder Mahal)
Strowman was the easy choice here. He has only been wrestling for a few years, yet he was pushed to the main event level this year and continued to get better in all aspects. When you're booked to win nearly every match it certainly helps a lot, but it's up to the wrestler to prove they deserve it by putting on quality performances. Strowman is very capable of having good matches with anybody although he may struggle against an older big guy like Kane.
Alexa Bliss improved a lot this year too. I still think she needs to get better in the ring, but in terms of promos she showed a lot of confidence if the material was good (let's just forget the Bayley feud).
Velveteen Dream, who was introduced to us as Patrick Clark on Tough Enough a few years ago, had a breakout match with Aleister Black at NXT Takeover Houston. Dream is only 22 years old and I think he'll be main eventing PPVs on the main roster by the time he is 25 years old.
I know I trashed Jinder Mahal earlier, but he did improve a lot this year. I just think the way he was pushed was too much too soon, which ended up hurting the Smackdown brand. If Mahal was booked as a rising star for six months before he got the WWE Title that's fine, but they chose to push him too early and I think that was a big mistake. To his credit, he embraced the role he was in and did the best he could.
19. BEST VIDEO PACKAGE
To be given to the best video package that highlights a feud, performer or other event.Past winners – 2016: Daniel Bryan retirement,2015: Brock Lesnar vs. Undertaker for SummerSlam 2014: Daniel Bryan @ WrestleMania 30 "Monster", 2013: CM Punk vs. Brock Lesnar @ SummerSlam, 2012:Brock Lesnar vs. John Cena @ Extreme Rules, 2011: The "Macho Man" Randy Savage tribute video, 2010 winner: Undertaker vs. Shawn Michaels
Winner: Bobby Heenan tribute video (Runner-Up: Kurt Angle's Hall of Fame video)
I was a huge Bobby Heenan fan. If it wasn't for guys like him entertaining me so much when I was a kid, I may not have been a wrestling lifer. When WWE aired the video package in September after Heenan's death they focused on the comedic aspects of his career. It was a three-minute video that reminded us of how funny Heenan was unlike anybody else in the history of wrestling. Wrestling is supposed to be fun and Heenan made it feel that way all the time.
I'm also a huge Kurt Angle mark, so it was great to see the highlights of his career showing his memorable matches, his comedic moments and just the sight of him at his absolute peak as a performer. Plus, all the praise from his peers showed how much he meant to them too.
There weren't any memorable video packages in terms of big matches.
20. MOST MEMORABLE MOMENT
To be given to the most memorable moment of the year.Past winners – 2016: AJ Styles debuts at Royal Rumble, 2015: Seth Rollins becomes WWE Champion at WrestleMania 31, 2014: The Undertaker's undefeated streak ends at WrestleMania 30 when he loses to Brock Lesnar, 2013: Daniel Bryan wins WWE Title leading to heel Triple H/Orton, 2012: Brock Lesnar's Return April 2 on Raw, 2011: CM Punk's Promo June 27 on Raw, 2010 winner: Bret & Shawn embrace in the ring, 2009 winner: The Undertaker/Michaels match
Winner: Hardy Boyz return to WWE at WrestleMania (Runners-up: The Undertaker leaves his gear in ring at WrestleMania)
When I think of most memorable I also try to think of the best and favorite moment for me as a fan. I'm going with The Hardy Boyz return at WrestleMania because it was unexpected. I figured the Hardys would be back in WWE this year, but not that night and that moment. It was a spectacular return that most of the crowd didn't expect either because they popped huge for it. There aren't many moments that can top 70,000 people screaming at the top of their lungs at the sight of Matt and Jeff Hardy making their long awaited WWE return.
The end of Roman Reigns beating Undertaker at WrestleMania saw Undertaker leave his gloves, hat and coat in the ring. Was it the end of his career? Maybe. However, there are rumors that there may be one more match at the next WrestleMania against John Cena, so this moment loses a bit of luster as I write this in the last week of 2017. Still big, though.
Check out my top 10 memorable moments column at The Comeback for more thoughts on all the key moments this year. I had the perceived end of The Undertaker at number one there, so as you can see, I can changed my mind because I think The Hardy Boyz return was the most memorable.
THE MINOR AWARDS
These are other awards/random thoughts that I basically made up off the top of my head without going into full details. There are 10 of them. I could do more, but this is a long enough column as it is.
Best WWE TV show – Smackdown Live
The first four months of the year were great for Smackdown and then it became just an average show. Still better than Raw, though. My Smackdown average was 6.64 while Raw was 5.88, so that's why Smackdown is my pick. I don't think NXT was better than Smackdown although I admit it's tough for me because I write full reviews of Raw and SD while I just watch NXT casually.
Best crowd – Raw After WrestleMania
There wasn't a standout crowd this year, so it's Raw after WrestleMania in Orlando. The way they booed Roman Reigns for like ten minutes at the start of the show was very memorable.
Stupidest booking decision – Jinder Mahal wins WWE Championship
I mentioned this earlier as a bad idea. If they built him up more then maybe Jinder Mahal would have got over as a credible champion. I thought it was a bad move that didn't boost WWE business in India because they canceled one of their two house shows there due to slow ticket sales. Mahal in main events also hurt Smackdown this year.
Best non-wrestler – Paul Heyman
Heyman has a lock on this award even as a part-timer. The only person I can think of as being that close to him is Maryse, who is fantastic as the manager of The Miz, but she's gone now because she and Miz are having a baby soon.
Best finishing move – Eclipse by Ember Moon
https://www.youtube.com/watch?v=tczPaVy-jQg
I've always been a fan of the Stunner/Diamond Cutter/RKO style move, so Ember Moon doing a stunner off the top impresses me every time I see it.
Best announcer – Corey Graves
I think Graves is the best color analyst while Mauro Ranallo is the best play by play guy. Ideally, they should be a two man team on Raw, but it's not going to happen.
Best WWE Network show – WWE 24
There's not much to pick because WWE has cut back on fresh Network shows this year. I think WWE 24 is the best because they focus on a singular topic in a documentary style and I haven't seen them produce a bad one yet. I particularly enjoyed the episodes on Kurt Angle and Finn Balor this year.
Best theme song – Bobby Roode
Second year in a row for Roode. I love the "Glorious" song.
Most poorly used performer – Tye Dillinger
There are so many people that could be chosen here. Maybe it's time to turn Dillinger heel to see how he does in that role.
The JTG "That Person Still Works in WWE?" Award – Buddy Murphy
Buddy Murphy was a former NXT Tag Team Champion with Wesley Blake and they had Alexa Bliss as a manager. The group ended in May 2016, Bliss went to the main roster a few months later and Murphy hasn't done much since. Neither has Blake, really, but I'm only picking one person. Murphy's greatest claim to WWE fame might be that he is engaged to Alexa Bliss. I'm sure a lot of male viewers would hate him for that. I'm not saying he should lose his job because they have nothing for him. Hire who you want, WWE. It's your money. It's just weird when people aren't used for such a long time.
FINAL THOUGHTS ON WWE IN 2017
Since I always like to rate the shows out of 10, how about a rating for the year? Here's how I rated the last eight years.
2009: 5.5
2010: 5
2011: 7
2012: 7
2013: 6.5
2014: 5.5
2015: 5.5
2016: 6.5
I'm going with a 6 out of 10 because it was just a slightly above average year and I liked last year more. This year was hurt by some stupid booking decisions, a lack of really big moments, no real risk taking moves that get people excited about the product and with a roster that is loaded with talent, major PPV events were disappointing. Every year people wonder what's going to happen at WrestleMania, yet in the last few years, WrestleMania seems like just another show that runs way too long (over 7 hours this year counting the Kickoff Show). I just feel like the product could be so much better, yet they are stuck in this rut without knowing how to make the product hot again.
Last year I wrote this in my closing thoughts: "I feel like WWE is on the brink of something big. They just need better stories." Same thing applies right now too, so I guess there weren't a lot of changes. Creatively, they should be a lot better.
————–
I say this part every year: This is my favorite column to write every year. If you're one of those people that reads a lot of my work without writing this is one of those times where I'm asking for your thoughts because I want to know what you thought. Don't be shy. I reply to nearly every email. You can also contact me on Twitter or Facebook – the links to those are at the bottom of the post.
Thank you to my good friend Steve Melo for the banner at the top of this post. He also does the banners for every one of my columns including the always fun "preferred" Raw Deal banners, Smackdown banners, PPV banners and more.
I wish you all a safe and happy New Year in 2018. I'll keep writing and I hope you'll keep reading.
As I said, please don't hesitate to contact me. My contact info is below. Thanks so much for reading!
John Canton – mrjohncanton@gmail.com
Twitter @johnreport
Facebook Personal Page & TJRWrestling.net on Facebook