How to End a Story: Through Hellfire & Brimstone by Howie Mandella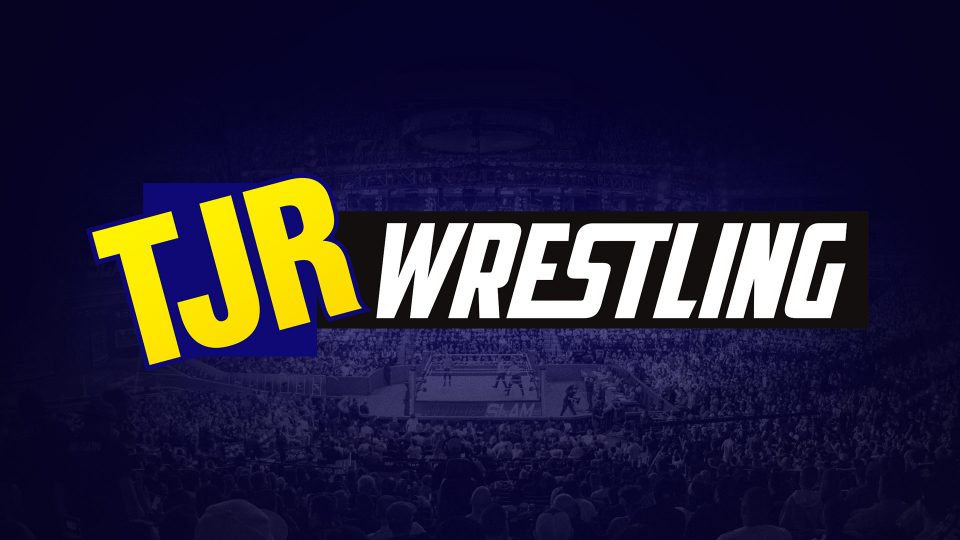 The core of professional wrestling is telling stories. I don't think any wrestling fan would disagree that without stories, there's no real reason to watch a pre-determined sport. It's all about the journey, not the destination. Perhaps the one of the best journeys witnessed in this genre is that of The Undertaker. The Undertaker is one of the rare cases in the business of someone who's had a consistent story going for pretty much his entire career. There have been swerves, twists, turns and a roller coaster of emotion. It all encompasses the story of WWE's resident Phenom.
His polarizing presence coupled with his unrivaled loyalty to WWE over the years has secured Taker with the status of character immortality. We've watched the Deadman go through a number of phases and incarnations in those 25 years. Yet, Undertaker has managed to constantly reinvent himself and remain relevant with the times. Like many superstars in Undertaker's league, many believe the peak of his career was during the Attitude Era. Well I'm going a step further.
Not only did the Attitude Era produce some of the Undertaker's most entertaining moments, I believe this was only a rejuvenating era of the Phenom's career because of Kane.
For 18 out of the 25 years that The Undertaker has been in the WWE, Kane has been a part of that story. So much so, that I firmly believe both of their last matches should be against each other at Wrestlemania. What better way to end the stories of Undertaker and Kane than by having them take each on one last time before riding off in the sunset forever?
A lot of people want to see Sting versus Undertaker next year in Dallas, but I don't think that's where the money is. Sure if you want a marquee match that sells itself, Undertaker and Sting is a safe bet for Mania. However, I'm willing to argue that Undertaker versus Kane is even safer. Not only safer, but the match would be better.
With Sting and Taker facing off, creative runs into a booking nightmare. The build up for the match is easy, but when you get down to booking the match itself, you realize how complicated the circumstances are. Does Undertaker lose to Sting in Dallas on a year where he may even be headlining the Hall of Fame? Or does Sting once again do the favors, and suffer a third big loss (second on the Grandaddy of them all)? Who could possibly come out on top in a clash between the Deadman and the Icon? The answer is no one. It is simply a dream match that needs to remain that way forever. The ship was on the dock during the Invasion era, but it has long sailed after Sting's hesitation and flat out refusal to join WWE when WCW died.
At least with Undertaker and Kane, everyone's happy for the most part. If Kane were to finally overcome his brother at Wrestlemania after two failed attempts at 14 and 20, it would be a pretty impactful send off for both. That may just be what I want to happen, but I can assure you if Undertaker beats his brother one final time, there won't be too many complaints. If fans know that this will not only be the final encounter between the two, but the last time they compete, they'll appreciate it even more. Not to mention, I believe Kane can have a much more physical match with Undertaker than Sting. Without even considering Sting's latest injury scare, you can't deny that Kane is still in best shape of the three men.
The big Undertaker Wrestlemania rub where he passes the torch to the next generation was mishandled at 31 with a subpar match against Bray Wyatt. At this point, there's not a lot that can be gained from Undertaker putting over a younger talent at the big show. It would've meant more before this long-winded feud with Brock Lesnar, and even more before the streak was broken in the first place. Seeds have already been planted for some kind of interaction between the Brothers of Destruction.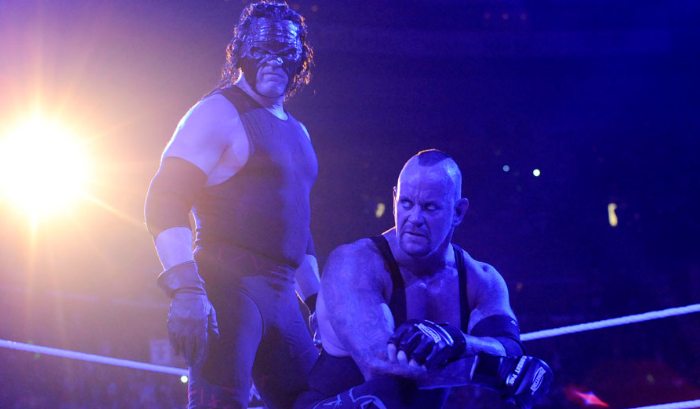 If you've paid close attention to Kane in recent months, you'd notice how he gets uneasy and ultra defensive whenever there is any mention of his family. Paul Heyman even stirred the pot even further when he implied that Kane will always be known as the lesser younger brother of The Undertaker. Surely, Kane can use all of this as motive to go after his brother once again for he feels he needs to prove to the world (and mainly himself) that he can beat Taker.
Yesterday marked the 18th anniversary of Kane's first appearance in WWE. I can't think of a more special way for both Undertaker and Kane's stories to come back together, than for Kane to stop his brother from conquering the Cell once again. With all the talk about The Rock and Triple H finalizing the story of their rivalry at Wrestlemania, I wouldn't mind seeing my two childhood favorites clash for a final time.