Heather Reviews Brock Lesnar's "Death Clutch"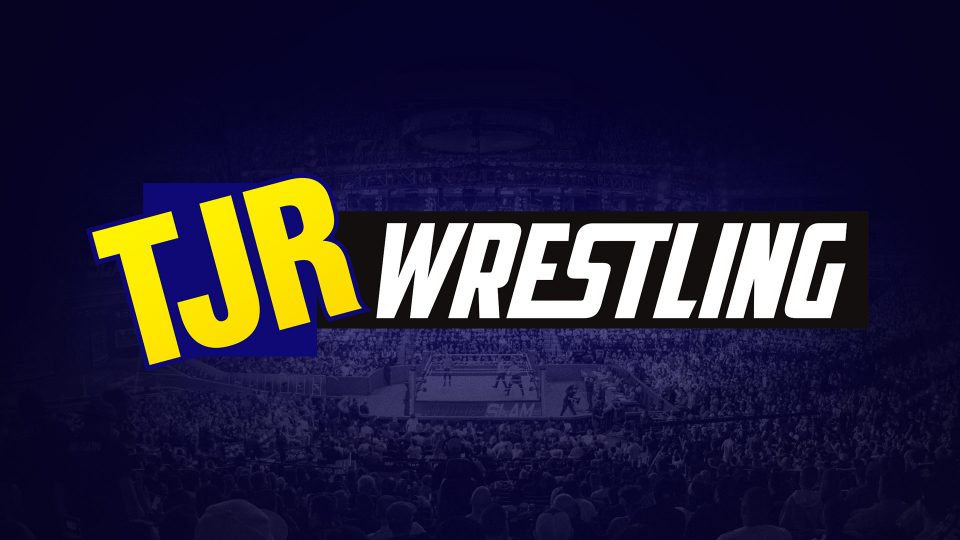 Brock Lesnar's "Death Clutch" Delivers… Something
Welcome to the first in a series of TJRWrestling Book Club reviews. My plan is to review pro wrestlers' biographies and books about wrestling, and I invite you to read along with me to join in the conversation. The first book is "Death Clutch" by Brock Lesnar and Paul Heyman. The next books on my list are:
"The Hard Core Truth" by Bob Holly with Ross Williams
"The Three Count: My Life in Stripes as a WWE Referee" by Jimmy Korderas
I usually avoid the pro wrestling books that have been clearly churned out for the sole purpose of sales. You know the ones: they either have a cheap title like "Sex, Lies, and Headlocks" or have been ghostwritten by a WWE hack who may not have even met the subject of the book.
With that in mind, I approached "Death Clutch: My Story of Determination, Domination, and Survival" with hesitation. I prefer to think of Brock Lesnar as a tactless beast-for-hire who'd rather do a million extra squats than put pen to paper. Apparently written with Paul Heyman, I envisioned the book being authored under great duress, with many a motivational speech delivered and dollars promised.
The book opens with an unexpected "confessional" as Brock is suffering in the hospital from diverticulitis (in his case, a perforated intestine that was leaking waste into his abdomen). He explains that he felt himself in the clutches of death, hence the term "death clutch" and all the traits associated with coming back from its reaches. I thought, "Hmmm, well perhaps Brock is going to be this vulnerable chap who puts on a hell of a show in beast mode." And for the first small section of the book, he does share the story of his childhood with stoic admiration and tenderness for his parents – who gave tireless support to Brock's amateur wrestling endeavors from the time he was 5 years old, and to the relative exclusion of his siblings. It's hard to imagine Brock Lesnar as anything but the fully-formed side of beef on two legs that we see today, but he was allegedly born as a human baby. His mother in particular instilled a competitor's spirit in wee Brock, and we learn that he was indeed no bigger than most until college. That attitude served him well, particularly in the times when Brock didn't win the match. His determination to be the best led him to work very hard, and I found it interesting that he wasn't necessarily gifted. His early days are worth a read.
But really, the book as a whole comes off as a Wikipedia article written in the first person. Brock provides a chronological tale of his life, specifically as it regards wrestling (in all its forms), but little in terms of details or personal touches. Unless, of course, you consider repeated references to WWE ruining one's life and how fabulous money is as "personal". Brock gives us many variations on these themes throughout the book, and I'm not sure if it's because he's so single-minded or if it was simply to occupy pages.
I wanted behind-the-scenes stories! The inside scoop from a mysterious maniac! I want to LEARN something new, but guess what? Brock Lesnar, beastly legitimizer, does not give a hoot whether I learn something new. Did I buy his book and put money in his pocket? GOOD. No one else's satisfaction need be considered. Lesnar makes it distinctly clear that all of his efforts in this world go towards making money.
"We want you to write a book, Brock!"
"Nope."
"You won't have to do much work for it, we promise! We got Pauley on board to write it for you."
"Nah. He smells like sour cream that's really sour."
"We just need to put your name on the book, Brock. It'll make LOTS OF MONEY."
"Fine."
Which has made me realize that Brock Lesnar gave us the exact book that we should all want Brock Lesnar to give us. Why should he give us any details? That's private. Screw us. Why should he mine the depths of his memory to tell stories from the road? Well, he spent years in a fog of vodka and Vicodin, so the memories may not extend further than, "Big Show: sometimes cool, sometimes not." Yet we get the eerily-specific chain of events leading up to Brock's marriage proposal to Rena, a disturbing revelation that was probably best left unshared. It's kind of awesome, actually. Brock Lesnar will tell you whatever he damn well pleases! You don't need to know about any of the actual wrestling stuff, but allow him to recount the day that could have ended in either an engagement or an incarceration!
Did the book grow on me? Not exactly. I am very happy to report that I did not line Brock's pockets further by purchasing the book, and found it in the library beside, "Sex, Lies, and Headlocks." It was a page-turner in that I read it at top speed in hopes that something interesting might come up. And then the book was done! And somehow, partially because it cost me nothing but a few hours, I don't feel ripped off. Because I have come to believe that this superficial walk down memory lane, such as it is, is probably all we'd ever get from Brock Lesnar. He's not really into sharing, and he really does seem like a simple guy. He likes to compete, because he wants to win, because in many cases winning makes him money. He wants lots of money so that he can have a quiet life with his family.
And maybe we shouldn't want our Brock Lesnar any other way.