Brock Lesnar WWE Return On June 22 And He's Working In Japan Too!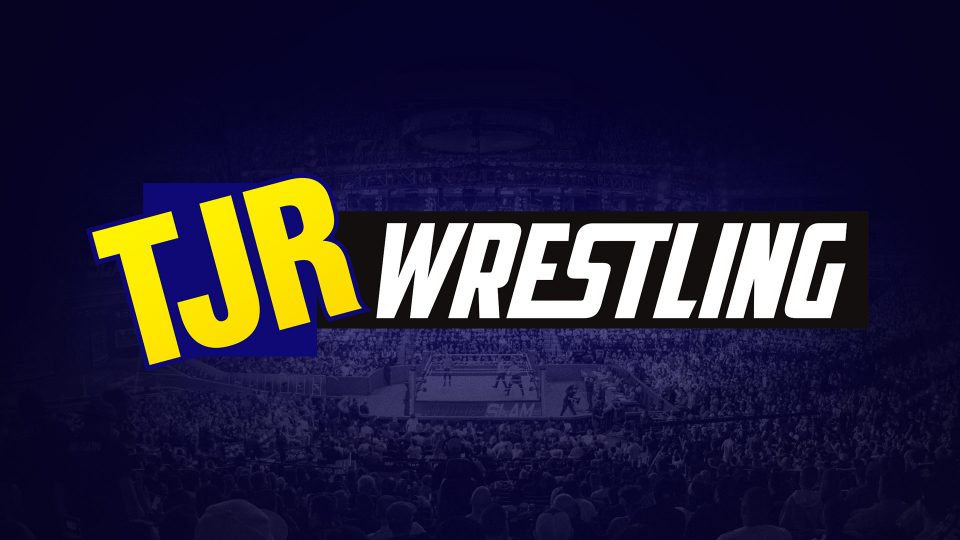 The Beast Incarnate's Summer Tour is ready to get started. As seen throughout social media sites yesterday, it was announced via the Bankers Life Fieldhouse that Brock Lesnar would be returning to Monday Night Raw in that building on June 22nd.
JUST ANNOUNCED! @BrockLesnar has been added to the card for #WWEIndy here on Mon., June 22: http://t.co/9dCQfybErhpic.twitter.com/vHIrb8BzS9

— Gainbridge Fieldhouse (@GainbridgeFH) May 28, 2015
We also found out over the course of the day that Brock is also scheduled for Raw appearances on July 6th in Chicago, July 13th in Atlanta & July 20th in Kansas City. All those appearances will tie in to his appearance at the Battleground PPV on July 20th in St. Louis.
The Battleground PPV was actually the first announcement of the day, which led me to think he would just be making an appearance and they'd be saving his return match for SummerSlam the following month. However with all the Raw's subsequently announced, it's clear that Brock will be wrestling at the PPV. The obvious choice would be to face Seth Rollins in his rematch for the WWE Title, but based on current storylines being that Brock is suspended, The Authority may throw someone in Brock's path before he ultimately gets Rollins at SummerSlam.
Along with the dates listed above, it was also revealed that Brock would be making his first house show appearance in four years, as he's scheduled for the July 4th Live Event in Tokyo, Japan. Kofi Kingston has been announced for Brock's opponent that night. WWE is loading up that Japan tour as that same night will also include the first ever Chris Jericho vs. Finn Balor match.
Brock was last seen on the Raw after WrestleMania in an epic segment where he destroyed everything in his path, including Michael Cole, before Stephanie McMahon came out and suspended Brock indefinitely. With a babyface turn now officially getting ready to start, this summer should be highly interesting to watch and see what they do with The Beast.
K-Tank's Take: This is beyond good news for WWE, who just added a key piece for the summer during a time where they're already on a bit of a hot streak. This past Monday's Raw notwithstanding, the product has been really good lately with the depth of the roster really showing through. Adding a marquee attraction such as Brock for 4 out of 5 weeks on Raw, along with what looks like a match at Battleground, only keeps interest up and the entertainment level high.
Very interesting to see Kofi Kingston picked as Brock's opponent for his return to the Live Event scene. I would actually pay money to see this match, as Kofi can really go when he's challenged, and this would be his first high profile singles match as a heel. I can only assume that this is high praise being shown Kofi's way to be put in a match like this, but I also wouldn't put it past anyone for it to be a rib played on Kofi by someone in the "higher ups." Especially if the match ends up being just a squash. Brock's contract clearly has a limited amount of dates, so WWE really feels strongly about this Tokyo trip to have Brock appear at it. That leads me to believe that he wouldn't show up just for a squash. Of course we also know that "card is subject to change" so he could face somebody else.
The other key piece in all of this will be the returning Paul Heyman alongside Brock. Heyman is far and away the best on the mic in the company, and I look forward to seeing how Heyman guides Lesnar along in this face turn. Heyman is so good that he doesn't have to change anything about his approach on the mic, and the crowd will cheer every word he says. Heyman is on Steve Austin's podcast Monday night after Raw on WWE Network, so he may be on Raw this week as well.
Are you excited about Brock's return and face turn? What do you hope WWE does with him? Let us know in the comments.