Brock Lesnar vs. The Shield!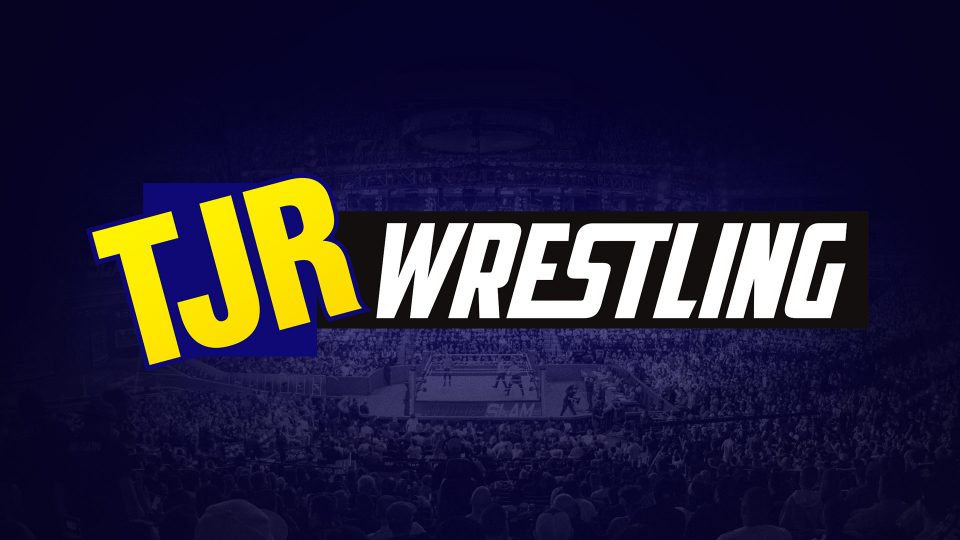 Happy Monday TJR Faithful! I hope that everyone had an enjoyable first week of June. Between Elimination Chamber, the fallout of the major angles from that Special Event on TV, and the start of both the NBA Finals (two overtime games!) and the Stanley Cup Finals, there has been no shortage in action to watch. Looking back on Elimination Chamber, a handful of people had a really good night. Namely Kevin Owens, John Cena, Seth Rollins and Dean Ambrose! Those four men really had outstanding showings, and built on that momentum coming out of the show.
This week I want to talk about Brock Lesnar. Brock resigning with the WWE just before Wrestlemania this year got a lot of people excited. He's a wonderful performer and one of the WWE's greatest attractions. His matches are usually great and at worst very good. That said, we haven't seen him face a lot of different people since he returned to the WWE. Triple H, CM Punk, John Cena, The Undertaker and Roman Reigns are the only guys he's faced in singles matches. His re-signing means he can have matches going forward with guys like Randy Orton, Daniel Bryan, maybe even Stone Cold.
All of that is exciting but I think the most fun series of opponents he can have in 2015 are the three former members of The Shield. If the plan is a Shield Triple Threat for the WWE World Heavyweight Championship at Wrestlemania 32, it's necessary that all three have big matches throughout 2015 to keep them at the forefront of the WWE's landscape. What bigger matches are there in the WWE right now than matches against Special Attraction Brock Lesnar?
Brock defended his title against Royal Rumble Winner Roman Reigns at Wrestlemania 31. It's expected that Seth will escape with the title at Money In The Bank, and most likely face Brock Lesnar as Summerslam for the WWE World Heavyweight Championship to settle their rivalry from the early part of the year and Wrestlemania. So where does this leave the current uncrowned champion Dean Ambrose? I think Brock needs to run the entire Shield gauntlet this year, so a match with Dean is a must. The question is how do you start their rivalry?
Why not have Brock Lesnar return to cost Dean Ambrose the title in a match against Seth Rollins. This could either be at MITB or at Battleground (I'm sure none of us would be against a third Ambrose/Rollins match for the Title at that PPV, right?), though Battleground would be better. Paul Heyman the following night on Raw could explain to The Authority that Brock didn't do what he did to help Seth, but that he needed Seth to be champion, so that he can destroy him at Summerslam, officially invoking his right to a rematch for the Title.
That same night I would have Dean Ambrose come to the ring and cut a promo on Brock Lesnar costing him the title and about how he's pissed that what should rightfully be his is still in Seth Rollins' possession. Before he can make a statement about Brock specifically, Heyman would come to the ring. Paul would proceed to apologize on the behalf of Brock Lesnar for what had to happen the previous night and tell Dean that despite the events of the night befoe, he truly admires him. While he respected The Shield's other members, he really loves Dean Ambrose.
Paul would then tell Dean that while he was running ECW, he often thought about what characteristics his perfect superstar would have, and that Dean Ambrose is the embodiment of everything ECW was. Dean has the heart and determination of Tommy Dreamer, the untamed violent streak of Sandman, the unrelenting will of a man called Raven, the suicidal, genocidal, homicidal attitude of Sabu, and the cult of personality that is The Whole F'n Show Rob Van Dam. It's like Dean Ambrose is his dream superstar come to life; representative of everything that ECW stood for… and Paul loves him because of it. "People talk about Paul Heyman guys… but I'm a Dean Ambrose guy."
With all that said, Paul will tell Dean that he knows he's mad at Brock, but that he needs to quell his resentment. Brock wanted to get his hands on Seth Rollins and so Seth Rollins needed to remain Champion. Dean will respond by saying that he totally understands why Brock did what he did… but that doesn't mean he won't kick Brock's ass for it. For the weeks building up to Summerslam, you have Heyman dealing with Brock, Seth Rollins and The Authority while also trying to make sure Dean Ambrose won't be a problem, even going as far as promising Brock's first title defence will be against Dean Ambrose after he beats Seth. Of course, Dean ends up costing Brock at Summerslam leaving The Beast seething and Dean Ambrose proclaiming "An Eye For An Eye".
The next night on Raw, Paul Heyman will excoriate Dean Ambrose telling him there is no eye for an eye with The Beast. With Brock Lesnar there's and eye for an arm, and a leg and a torso and a head, and that Brock will tear him limb from limb! "It's a shame… because I really did like you Mr. Ambrose". That's when, undeterred by the threats, Dean Ambrose appears and brings the fight to Brock, who ends up retreating. The following weeks would have promos between Paul and Dean, and would culminate in a vicious assault of suplexes by Brock that leaves Dean laying in a heap in the ring.
Later that same night, Dean would walk to the ring and say "Is that all the Beast's got?" Paul would arrive without Brock and tell Dean that he's an advocate "and right now I'm advocating on your behalf… let this go. Brock has had his vengeance. You can barely stand. Don't escalate things further Dean. Think of everything you have to lose." To which Dean would retort he has nothing to lose thanks to Brock… and that he won't rest until he's got Brock in the ring for a match.
From there you either book the match for Night of Champions, or you stall to push it until Hell In A Cell or Survivor Series. I personally like the idea of pushing until Survivor Series with Brock ignoring the call to fight Dean for a couple months as Ambrose works to draw The Beast out. Get Dean in matches against guys bigger than him for a while, all in the hopes of showing Paul Heyman that not only isn't he afraid of The Beast, but that he intends to slay him. Finally after months of waiting have Brock return and set the match. Brock Lesnar vs. Dean Ambrose, Survivor Series, 30 Minute Iron Man Match.
Have Brock do Brock things to Dean during the bout, including multiple suplexes and general manhandling, picking up a fall in the first 10 minutes. The fight would spill to ringside, where Dean would then take advantage of Brock's arrogance, obtaining a steel chair and hitting Brock with it a couple times, DQing Dean and putting him down 3-0, but helping Dean pick up a fall on, as well as weakening The Beast. Down 3 falls to 1, Dean would somehow some way pick up another surprising fall, bringing him to within 1 fall of The Beast.
Brock would then get back on the offensive and hit Dean with everything he had. He's trying to run up the score, getting cocky, but can't get another fall. Dean seems to always kick out, get his foot on the rope, or unbelievably get to his feet after everything Brock does. Brock tries to get falls by submission, by pinfall, by count out, by KO, and each time Dean is able to come out horribly hurt, but unscathed on the scoreboard. Dean will come close to tying it late, but in the end, Brock will win 3 falls to 2. Dean wasn't able to make up the final fall, but Brock wasn't able to expand his lead either. Dean leaves bruised, beaten, possibly bloodied, but looking like one of the toughest guy in the WWE for hanging with Brock for a full 30 minutes and being able to walk out of the arena.
I think it's important that all three Shield guys face Brock before the year is through. Brock faced Reigns at Wrestlemania 31, Rollins will likely battle him at Summerslam, and in the months that follow at Survivor Series, Dean should have a match against The Beast.
————
There you have it, but as always I want to know what you think! Should Brock run the entire Shield gauntlet? Which of the three match-ups intrigues you most? Do you think those three matches will play a big part in getting people amped for The Shield triple threat? Don't you just want to see an Iron Man Match?
Until next time folks, I'm Matty J. Douglas saying this Sunday is going to be a killer, Money In The Bank, NBA Finals Game 5, and the Game Of Thrones Finale… too much great stuff to watch! Have a great week everybody!