Book Review: Booted by The Undertaker and More: The Life of WWE Referee Jimmy Korderas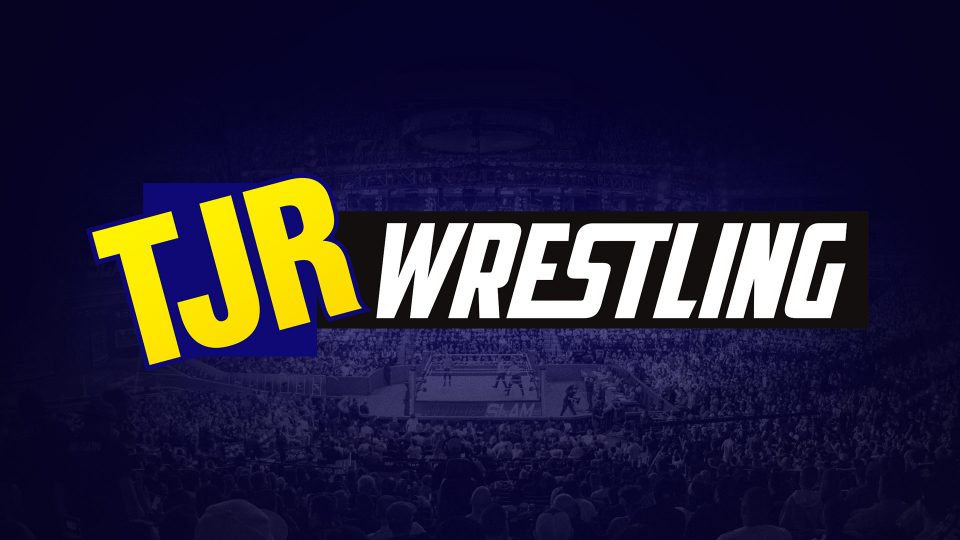 A Review of "The Three Count: My Life in Stripes as a WWE Referee" By Jimmy Korderas Foreword by Adam "Edge" Copeland
Published by ECW Press, 300 pages; also available in e-format
(Note from Heather: I originally reviewed this book 3 years ago for the now-defunct .com version of TJRWrestling. I wanted to re-post in honor of this weekend's Roadblock event in Toronto, where I hope to meet Jimmy and have him sign my copy of the book. Another interesting tidbit since Jimmy's book was published: his fellow colleagues on "Aftermath", a RAW review on The Score Network in Canada, were at the time known as Renee Paquette and Arda Ocal. Today, we know them as WWE's own Renee Young and Kyle Edwards. Today, Jimmy co-hosts "Aftermath" on Sportsnet360. I hope you'll check out his book, and I'd also recommend you follow him for live tweets and insights on RAW every week @jimmykorderas)
Every good story begins with a hook, and former WWE referee Jimmy Korderas begins his story with a hook worth biting. As he lies dazed in the ring at Wrestlemania 24, the recipient of a boot to the head courtesy of The Undertaker, Korderas reflects upon his life leading up to this moment.
What follows is not so much a detailed chronology, but more a collection of stories bookended by Korderas' childhood wrestling memories and his current life. The book doesn't suffer from this narrative approach, as Korderas isn't aiming for Dickens. His storytelling has the same conversational tone that has made him a likable analyst on Right After Wrestling and Aftermath (radio and television shows on The Score network in Canada).
That being said, Korderas keeps it authoritative by sticking to the facts, and not enhancing his tales with hearsay or conjecture. He even holds his cards a little too close at times, but then I'd ask myself if I really do want to know everything. After all, once the magician shows you how to do all of his tricks, can you still enjoy the show?
"My advice is to get out of the business before it gets into your blood. Once it is in your blood, you will never get it out." As a young chauffeur to WWF talent, Korderas received this memorable advice from none other than Bruno Sammartino. It sets the tone for Jimmy's passionate accounts of what came next – since the business had already indeed gotten into his blood. He offers insights into how live events and TV tapings work, both in the ring and behind the scenes. We get stories that illustrate what Vince McMahon is really like with his staff, and moments like the Hebner twins, the Montreal Screwjob, and Tributes to the Troops. Korderas is generous with his assessments, but not to the point of sugar coating. He is not afraid to paint himself in an unflattering light, and maintains a fairly objective and gracious perspective.
The book frequently acts as a thank-you note to the people who helped Jimmy along the way. I was okay with this because it felt genuine and was often very moving. For the first time ever, Jimmy talks about the day Owen Hart fell to his death – Jimmy was in the ring when it happened. Jimmy's is not a melodramatic account, but a very personal and tasteful tribute. One expects to feel sad because the story is so tragic, but the surprising heartbreak lies in Korderas' hopes for catharsis. Putting his friendship with Owen and the day's events into words are only somewhat therapeutic, and Jimmy finds that Owen won't be so easily laid to rest in his heart.
Equally tasteful are Korderas' tributes to Eddie Guerrero and Chris Benoit, two men that he also had the privilege of calling friends and colleagues. The author relies only on his own personal experience and commonly-held facts to illustrate what kind of men they were. He resists the temptation to sensationalize. Korderas should feel good about keeping such a credible, respectful approach. For better or for worse, he reserves judgement in many of his stories. If you are looking for tantalizing details or incriminating deeds, you won't find more than hotel room pranks and closely-guarded office politics. Above all, Jimmy Korderas respects the business, and doesn't seem interested in burning his bridges.
Respect and brotherhood are powerful themes in almost every wrestling bio. Shaking hands and saying thank you each time you come back through that curtain. Embracing your opponent when you know you both wrestled the match of a lifetime. Mourning as a family when you lose a brother. Enduring the monotony, the exhaustion, and the unpredictable nature of a life on the road. Korderas does not capture the poetry of this the way some others have (Bret Hart), nor does he necessarily need to. One gets a good sense of his respect for the business, without metaphor.
"Never stop learning in this business. The day you think you know it all, it's time for you to leave." Bobby Heenan's words play a large role in Jimmy's career. We get to learn how Jimmy's enthusiasm and entrepreneurial spirit got his foot in the door, and how accepting feedback served him well. He credits Eddie Guerrero with giving him the confidence to make creative suggestions. I enjoyed reading some of his ideas for match finishes and heel turns, and it's a testimony to how you can make a big difference in someone's life by believing in him.
Most of all, I anticipated some revelations about what it's really like in the ring. This part is particularly well written, again without revealing too much of the magic. You will get a good sense of the referee's actual duties, tips on how best to execute them, as well as the referee's intangible duties that enhance a match. So many wrestlers mention William Regal and Fit Finlay as highly-regarded talents (and "proper villains", as Regal would say). Jimmy raves about how brilliant they are at incorporating referees into the matches. It really is amazing how much coordination and natural instinct goes into a great match. The best referees won't be noticeable at all, until they need to be.
Near the end, we learn how Korderas had an amicable parting of ways with WWE, proving that the book was written from an appreciative place. I can't compare it to the other more extensive biographies that I've read, as Jimmy's book aims for a different purpose: a casual collection of memories. Some of these stories are weighed down by mundane details and "humblebrags", but I will forgive them because I was not expecting a highly-polished classic memoir. Jimmy's voice is honest and warm, and I appreciate his wanting to put into words just how special it is to be a part of wrestling. He has been a part of and witnessed over 20 years of great matches, and for that his stories are worth reading.
As Jimmy lies on the canvas, he hopes that he has taken the Undertaker's boot with conviction. Wanting to do right by your brothers, and put on a good show: in a week when we have experienced such a concentrated dose of wrestling highs and lows, I was pleased to read The Three Count.
Follow me on twitter @kickyhick
Email me at heatherhickey@live.ca