WWE Extreme Rules 2015 Results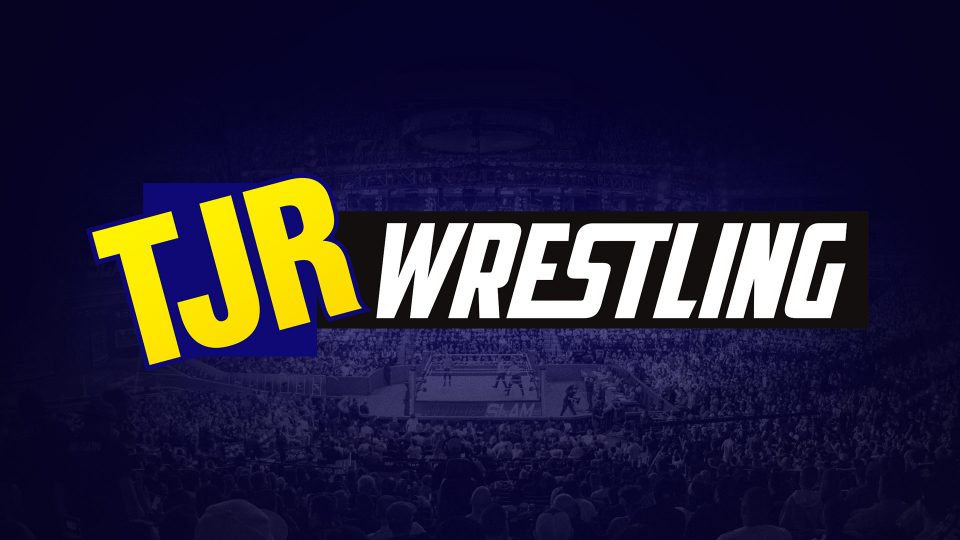 Hey there TJR Faithful. Tonight WWE Extreme Rules emanated from Chicago, and with Mr. Canton himself in attendance and thus incapable of posting the PPV results, I've been asked to step in and give you guys the low down. For those of you in a hurry, here's a quick list of the results:
Neville defeated Bad News Barrett on the Pre-Show
Dean Ambrose defeated Luke Harper in a Chicago Street Fight
Dolph Ziggler defeated Sheamus in a Kiss Me Arse Match
The New Day defeated Kidd and Cesaro to win the WWE Tag Team Championships
John Cena defeated Rusev in a Russian Chain Match to retain the WWE United States Championship
Nikki Bella defeated Naomi to retain the WWE Divas Championship
Roman Reigns defeated Big Show in a Last Man Standing Match
Seth Rollins defeated Randy Orton by Escaping the Cage to retain the WWE World Heavyweight Championship
The details that you need to know from the PPV and my thoughts are below, so if you are so inclined, let's dive right into Extreme Rules 2015 Results!
Neville vs. Bad News Barrett (Pre-Show)
This was on the pre-show and was everything it needed to be. It was a great match where both guys got their shots in. Wade gave Neville everything he had, and Neville kept fighting back. Wade couldn't connect with a Bull Hammer and Neville was able to get the win after hitting The Red Arrow.
Winner: Neville
It really was a fun match that showcased Neville. Big win for him.
Chicago Street Fight: Dean Ambrose vs. Luke Harper
This match opened Extreme Rues and was everything you'd expect it to be. It was hard hitting and featured a treasure trove of weaponry, or toys as the WWE likes to call them.They went for about 10 minutes before Harper retreated to the backstage area. They end up driving out of the arena in an SUV, meaning the match would continue.
Winner: To Be Determined Later
Kiss Me Arse: Dolph Ziggler vs. Sheamus
This was a good match. Not as good as I was expecting, but good nonetheless. Ziggler showed some great fire and was way more aggressive than he usually is. Sheamus worked the power game and bullied Ziggler throughout the match, tossing him around the ring. Sheamus' work in the match was pretty reckless to be honest. Ziggler got the pin after a quick rollup out of nowhere.
Winner: Dolph Ziggler
After the match Sheamus disputed the decision as the referee told him he had to kiss Dolph's ass. After a lot of stalling, Sheamus finally hit Ziggler with a low blow, followed by a Brogue Kick. Then Sheamus rubbed an unconscious Ziggler's head and hair on his ass, before leaving to a chorus of boos. That's how they do the Kiss My Ass Stipulation in PG. What was the point of even trying to do this kind of thing when the show is PG? Other than for Sheamus to sexually assault one of his coworkers on camera? You can't be both edgy and family friendly! This stipulation was awful.
Announcement: A King Of The Ring Special will air on the WWE Network on Tuesday. Cole explained that The King Of The Ring Tournament will start tomorrow night on Raw and will conclude during the special on Tuesday. What a great announcement, even if it doesn't really lead to anything important. They've zapped the King Of The Ring of any real meaning, but who doesn't love a good tourney?
WWE Tag Team Titles: Tyson Kidd & Cesaro vs. The New Day
This match was moved to the main card and that absolutely was the right decision. Being on the main card was great for the Tag Titles, and the match itself. Speaking of the bout, it was pretty damn great. Xavier Woods was a highlight on the outside of the ring, yelling gems like "What did we do? We're winning!" in response to "New Day Sucks" chants.
It was great to see Cesaro work as a babyface as well. It was over a year too late, but hey, at least it finally happened. New Days gets the win after a distraction by Xavier led to Kofi rolling up Cesaro with a handful of tights.
Winners and New WWE Tag Team Champions: The New Day!
The right team won, and now we can see the guys we wanted to cheer from the get go chase the Tag Titles. If more matches like this are on the horizon, I'm pretty happy with this.
Backstage: The New Day are interviewed by Renee Young about their big title win, when the SUV Dean Ambrose and Luke Harper were last seen in drives up next to them. Luke Harper stumbles out and Dean Ambrose jumps from the top of the SUV onto The New Day. Ambrose then chases Harper to the ring.
Chicago Street Fight: Dean Ambrose vs. Luke Harper (continued)
Ambrose and Harper battle to ringside and end up filling the ring with chairs. Harper then buries Ambrose in chairs and heads to the top rope, only for Dean to rise and toss Harper onto the pile of chairs, followed by nailing Dirty Deeds for the pin.
Winner: Dean Ambrose
They only got about 3 minutes once they got back out there. It was a fun concept to have them leave the arena for a couple of matches and then return to finish their battle, but I wish they were given more time for the second part of their match. Let them go another 10 minutes, and do crazier stuff that they did in the opening section of their match. Or maybe even let them open Raw tomorrow, having brawled all through the night.
They could have done a lot more fun stuff with this concept of the Street Fight spilling out of the arena but only being able to finish in the ring, but at least Dean Ambrose got a win on WWE PPV. In fact its his first singles PPV win since 2013! Long overdue.
US Title: John Cena vs. Rusev (Russian Chain Match)
This was so boring. I dosed off at some point in the match and awoke to Lana getting kicked out of the arena by Rusev. The finish came when both guys touched 3 corners and needed to get to the same corner to in the match. Cena took out Rusev with an AA and touches the last turnbuckle to win.
Winner and Still United States Champion: John Cena
I really just don't like strap/chain matches. The entire premise just doesn't work for me as it requires a stunning suspension of disbelief.
I'm ready to be done with this feud, but WWE won't let me be. Lana after being berated by Rusev, spoke with The Authority, who green lit another Cena/Rusev match. That's right, there will be a Rusev vs. Cena IV, this time in an I Quit match. Does nobody look up their opponents history before choosing these stipulations?
Divas Title: Nikki Bella vs. Naomi
Naomi looked fantastic in and out of the ring tonight. Her new music was great, her gear which included awesome light up boots were awesome, and her new attitude in the ring made this match so much more enjoyable. They finally made her WWE Nicki Minaj, and it's money.
Couldn't make myself root for The Bellas in this match, even though they were positioned as the babyfaces. I was vindicated in the end when Nikki hits the Rack Attack on Naomi after Brie kicked Naomi in the face, all behind the referee's back of course, and got the pin.
Winner and Still Divas Champion: Nikki Bella
What a swerve! The Bellas were the heels the whole time!
Last Man Standing: Big Show vs. Reigns
This match was for the most part boring. The story was that Roman Reigns really wanted to use tables, while Big Show really didn't want tables involved at all. Things picked up as we neared finish fortunately. Big Show chokeslammed Reigns to the outside of the ring through two tables. Reigns made it to his feet at 9, and eventually ended up Spearing Big Show through the spanish announce desk, and overturning the standard announce table onto Big Show keeping him down for a count of 10, with Cole yelling that Roman Reigns finally arrived tonight!
Winner: Roman Reigns
Big Show really tried to keep the crowd entertained throughout the match, and I appreciated that. As I said, it was mostly boring, and the finish wasn't all that impressive, but was much better than the beginning of the bout.
Michael Cole was infuriating at the end, exclaiming that Reigns had "arrived tonight". How? By beating a guy he's beaten multiple times before in singles and tag action? He arrived at Extreme Rules, not when he broke records in last year's Royal Rumble, or won this year's Rumble match? He mustn't have arrived when he main evented Wrestlemania 31 either? My lord, what a clown show!
Here's to hoping I never have to see these guys wrestle again (but knowing that I inevitably will).
Useless Segment: Ryback beat up Bo Dallas. I yawned and cut up a guava (which ended up being the most exciting and exotic part of this segment), which I ate during the main event.
WWE Title Steel Cage Match: Seth Rollins vs. Randy Orton (No RKO for Orton)
This match was good, but not great. The Authority interfered multiple times, which none of us could have predicted. I thought Cage Matches stopped all interference!
The finish started coming together when Seth Rollins accidentally dropkicked the cage door into Kane. Kane ended up slamming the cage door onto both Seth and Randy's head's as they jockeyed for position. Kane entered the ring, Chokeslammed J&J Security, Randy Orton, and Seth Rollins, before draping Rollins over Orton, who kicked out at two. Kane then attempted to deliver a Tombstone to Randy who countered with an RKO, and then received an RKO from Seth Rollins, who the escaped the cage through the door.
Winner and Still WWE World Heavyweight Champion: Seth Rollins
The finish was cute, with Seth using the banned RKO to pick up the win. Randy will have a reason to get a rematch and we'll likely see this feud continue, possibly with Kane added to the mix. It was a fine match, but nothing special in my opinion.
End Of Night Awards:
Best Match Award – New Day vs. Tyson Kidd and Cesaro (was the most fun match on the card with the most intriguing result)
Worst Call Of The Night Award – Michael Cole's "Roman Reigns has Arrived Tonight!" for it's asininity.
Memorable Moment Of The Night Award– Reigns getting chokeslammed through two tables outside the ring.
Show Stealer Award – Naomi's Entrance!
Awkward Moment Of The Night Award – Watching WWE try to navigate a Kiss My Ass segment on a PG show in 2015
Until next time folks, I'm Matty J. Douglas saying I hope you had fun with Extreme Rules! Oh and GO SPURS GO!