TJRWrestling WWE Fastlane 2019 Preview (Lynch vs. Flair, Bryan vs. Owens, The Shield returns and more)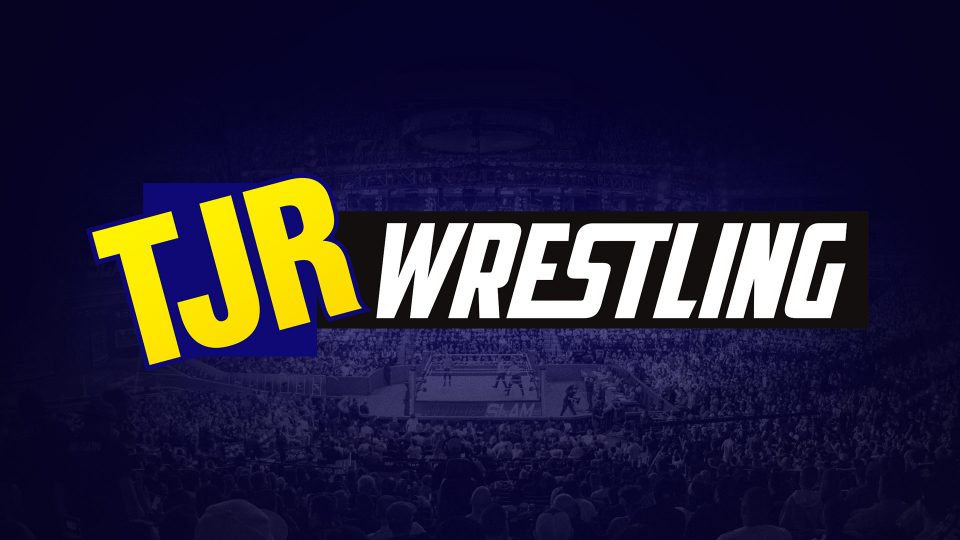 John: Welcome to the TJRWrestling WWE Fastlane preview. The event takes place in Cleveland with a start time of 7pmET for the main show, which should run about 3.5 hours. It's an eight-match show where the best match might happen during the Kickoff Show, which is not that common. In the WWE Network era, I don't think being on the Kickoff Show is that big of a deal although some people may not tune in for it out of habit.
The card looks good overall, but the concern is that a lot of the matches are predictable. That tends to happen when you get closer to WrestleMania season. It's just assumed that some people are going to win their matches at this show leading to bigger matches in four weeks at WrestleMania. Several of the matches should be great, so that's something to look forward to.
What will be the main event? I think Charlotte Flair vs. Becky Lynch goes on last because they were in the main event segment of Raw and Smackdown this past week. That tells me that WWE is sending the message to the fans that these women are the main eventers of this show and WrestleMania as well. If they put Bryan vs. Owens or The Shield match on last it wouldn't be a big surprise either.
On Friday afternoon, WWE added a second Kickoff Show match: Xavier Woods and Big E vs. Rusev and Nakamura.
#TheNewDay's @WWEBigE & @XavierWoodsPhD will take on @RusevBUL & @ShinsukeN this Sunday on #WWEFastlane Kickoff! https://t.co/9XiMZsQGnUpic.twitter.com/0dESNAU5Nh

— WWE (@WWE) March 8, 2019
It can go either way, really. The tag team division on Smackdown is pretty strong and teams trade wins all the time. I'll pick Woods and Big E to get the win.
As always, you can watch the show on Sunday night on WWE Network. Joining me for the preview are Mike Holland and Matthew J. Douglas.
(Note: All graphics are from WWE. The banner up top is courtesy of our friend Melo Man.)
Rey Mysterio vs. Andrade
Mike: The rite of midcarder passage that occurs when Vinnie Mac changes your long and lustrous name to an abbreviated microcosm has arrived for Andrade, because who likes long names? They are hard to remember and then they get even longer when Michael Cole constantly adds some ridiculous sobriquet like "The Monster Among Men" to it every time you arrive en scene. Andrade has been feuding with Rey Mysterio for a good long while now, and the Cliffs Notes version is that it's been fantastic. If Rey was brought in purely to do this, it would work for me. I have been a fan of Mysterio since I first saw him live in the real ECW, and it was staggering. He's a fantastic performer and, much like Chris Jericho, he is good with making the next generation better and knowing that simultaneously makes his legend better as well. Good stuff.
I don't really have much to say about this battle that you wouldn't expect. It is wasted on the pre-show, but admittedly this card doesn't have as much filler as we've seen lately. They've done a great job every time they've squared off and this won't be any different. Coin flip says I go Andrade, who needs the rub before they (hopefully) give him an equally solid WrestleMania date.
Winner: Andrade
Matthew: As kickoff matches go, this is pretty top notch as far as quality. These guys seem to light it up every time they are in a ring together. That being said, I've seen this quite a few times at this point. I'm not sure I'd go out of my way to see it again. It's sure to feature several spots I've already become familiar with from their matches and I'm just not sure what the next step for either of these guys is heading toward Wrestlemania. It's definitely a treat for the people in the building, though.
Winner: Andrade (because I'm just guessing on this one)
John: The good thing about this match being on the Kickoff Show is they can probably start it at 6:35pmET locally and tell them they have nearly 20 minutes to have a great match. As we saw on Smackdown twice already this year, they are capable of awesome matches. I rated both of their matches at or above the four star level (out of five), which means they can do it again if they get the time. If you're mad at it being on the Kickoff Show, don't be. When it takes place doesn't matter. You know it's probably going to be a great match, so enjoy it. That's how I see it. With that said, I may not see it live because I'm going to be at a family member's house for dinner and probably won't get home until right at 7pmET, so I will watch it after the main card.
As for the winner of this match, I'll go with Rey to win this match and then if they do the match again WrestleMania, I think Andrade will win that match. I don't think it matters that much. It's more about putting on a great match to show that Andrade can hang with a former main eventer like Mysterio.
Winner: Rey Mysterio
Women's Tag Team Championships: Bayley and Sasha Banks (c) vs. Nia Jax and Tamina
Mike: Having been at Monday's Raw, I can tell you from personal experience that just about everything got over. One thing that didn't was the Tamina/Sasha match. It was a bit all over the place, and came across like the placeholder it was: it's very clear Tamina surprisingly got the nod over Banks to ensure the champions would be retaining on Sunday. That song has remained the same so long it's ingrained by now.
Nia and Tamina being the first challengers for Banks and Bayley (what, Biddle couldn't make it? Google if you weren't around when shopping malls were actually a thing that people went to) makes sense enough, I suppose, but the charisma is in negative numbers. I don't think anyone perceives them as a genuine threat to win the belts, nor do I presume most folks feel that the very new champs will be dropping the straps so quickly. They are due for a WM date with a marquee tandem that I surely hope won't be the Bellas.
One last sidenote: I love that Banks and Bayley went to NXT and told the promotion that they would accept challenges from there as well. The idea that "anyone" could get an opportunity at them is a good move and should make for some interesting viewing.
Winners (and STILL Women's Tag Team Champions): Bayley and Sasha Banks
Matthew: I'm so happy about the Women's Tag Team Titles existing. Tag Team wrestling is, in fact, my favourite form of wrestling, due to its layered storytelling. It's conflict and unity all wrapped up into what can be absolutely stunning sequences. I'm happy that the women get to tell more of these kinds of stories with something tangible on the line. That said, not so excited about this match.
I get it, these are probably two of the WWE's higher profile Women's Teams, but this match isn't quite my tempo. Looking forward to seeing Bayley and Sasha retain and face some teams that can give them some more exciting matches… Like Kairi Sane and Io Shirai for instance.
Winners and Still Women's Tag Team Champions: Bayley and Sasha (because their run shouldn't end here)
John: My interest in this match is low. I think it was a bad move to make the boring team of Jax and Tamina as the first challengers for the Women's Tag Team Titles. They should have built up another team that is more exciting and that can have a better match with Bayley and Banks. Has anybody ever looked forward to a Tamina match? It's not like Nia Jax is a joy to watch either. Anyway, the heel team of Jax and Tamina should control most of it, either Bayley or Banks will get the hot tag and then get the win for her team. It might go to ten minutes, but I think it should be shorter than that.
Winners: Bayley and Sasha Banks
Smackdown Women's Championship: Asuka (c) vs. Mandy Rose
Mike: Poor Asuka. Rarely does someone win a championship and find themselves dropping off the attention meter entirely, but that's exactly what's happened here. Lost in the ridiculous leaps of logic that infest the Rousey/Lynch/Flair trifecta is the fact that Asuka's got a title too. Nobody really cares and that's why you're getting Mandy Rose as a challenger here. I suppose we should be appreciative that she at least gets to defend her belt at this event. Progress I suppose.
The setup for this match is rather odd, even for WWE. Essentially Rose, who's been feuding with Naomi and won a shockingly easy blowoff, scored an upset surprise pin over Asuka to get her this title shot. It's the definition of "on the fly" booking, because the obvious truth is that they needed somebody to eat the pin from Asuka before figuring out what next month's plans are. Rose has improved a bit in the ring since her debut, but frankly when they've already gone to the dreaded "lusting after somebody else's hubby" angle you're likely headed to the WWE HOF next to Torrie Wilson. Let's not pretend this is anything other than what you think it is.
Winner (and STILL Smackdown Women's Champion): Asuka
Matthew: I like Mandy and she has been showing continuous growth as a performer throughout her career. I'm hopeful that at some point she'll be really good. She has all the tools to be. Right now isn't the time to give her the title I don't think. She has a ways to go.
I'm not sure what the plans for Asuka heading into Wrestlemania are. This match doesn't do much to make those clearer either. Time will tell I guess.
Winner and Still Smackdown Women's Champion: Asuka (because this isn't Mandy's time just yet)
John: I'm leaning to Asuka here just because it doesn't feel like the right time to put a title on Mandy. Obviously, WWE management likes Mandy because she's a gorgeous woman that's athletic and came through their developmental system. Meanwhile, it doesn't feel like Vince McMahon truly gets the mystique of Asuka or why she was so great in NXT with Triple H doing the booking there. I can see Mandy winning a title (or the tag team titles with Sonya Deville) later this year, but it just doesn't seem like the right time now. The rumor is Asuka vs. Lacey Evans at WrestleMania, so we'll see if that happens and they choose to put over Lacey in that match. I think that's more likely than Rose winning here.
Winner: Asuka
Raw Tag Team Championships: The Revival (Scott Dawson and Dash Wilder) (c) vs. Bobby Roode and Chad Gable vs. Aleister Black & Ricochet
Mike: While we're on the topic of poorly used champions, hey look, it's the Revival! If you believe the story that WWE quietly tossed the belts onto the midsections of Monsieurs Dawson and Wilder to prevent them bolting to a well-heeled rival, I won't object. The truth in my mind, however, is the standard Occam's Razor the McMahons love to shave with: The tag belts exist to change hands more often than a Target shopping cart. It's the Revival's turn to be remembered as actually existing, before someone else like Heavy Machinery or Strowman & Random Youth From Crowd comes along to do it all again.
As for the match itself, it was set up on Raw decently enough. Black & Ricochet (how is this a pairing made by anyone who ever watched NXT, btw?) are very over and the idea that they could get this done is appealing. Rather than have them lose, which could hurt their rise, or have the new champs lose the shine already, why not book a third team to take the deathblow? As if on cue, here come Roode & Gable, who you could be forgiven for forgetting were even options. A Roode heel turn cometh.
Winners (and STILL Raw Tag Team Champions): The Revival
Matthew: This is a weird match featuring two tag teams that aren't really tag teams to me. Great wrestlers all around, but there's a special sauce that Tag Teams have that 2/3 Teams in this equation don't quite have.
Everyone involved is highly skilled, so the match should be fun. There isn't a bad wrestler in this bunch. Unfortunately, I don't see a real pathway to new Champions either. I expect The Revival to retain by pinning Gable and Roode. Helps lead to a split for them and doesn't require Black or Ricochet to eat a pin.
Winners and Still Raw Tag Team Champions: The Revival (because they're the only real Tag Team in here)
John: This would be great as the PPV opener. I think the story of The Revival asking for their release, WWE saying no and WWE putting the titles on them is true. You can tell that WWE is trying to work on developing a better tag team division. The problem is, wrestlers shouldn't have to ask for their release in order to get a better tag team division. The creative team simply must do a better job. Anyway, this match should be excellent assuming they get 15-20 minutes or more. All of these guys can work an exciting style, they all spent time in NXT working that faster style and I just feel like WWE is going to let them loose to allow them to have a special match.
I'm going with The Revival to win since they have had a few non-title losses and their reign has been short. The team of Black/Ricochet haven't lost on the main roster, so I doubt they are taking the pin. That leaves Roode/Gable to take the pin. It wouldn't surprise me if WWE split up the Roode/Gable team to try Gable as a singles wrestler after the Superstar Shakeup in mid-April because Gable is one of the most talented guys in the company. Keeping them together does give depth to the tag team division, though. Anyway, it should be a win for the Revival and these guys have the potential for the match of the night. We never used to be able to say that about the Raw Tag Team Titles, so let's give WWE some credit for improving the tag team scene on Raw.
Winners: The Revival
Smackdown Tag Team Championships: The Usos (c) vs. Shane McMahon and The Miz
Mike: If you felt a sigh of relief when WWE's scribes ended the ridiculously idiotic practice of immediate champion clause rematches, panic away. It took all of six seconds or so to toss that slop and give us what we really want: The same match over and over again. No offense to these teams, who are capable enough, but this is the main issue with the "Network" era: there is no real reason for WWE to try that hard when you're already paid up for the month. Thus we continue the Feud That Hasn't Begun and Yet Never Ends: the tale of Shane-O-Miz.
I'm personally not clamoring for Miz and Shane to wage war at WM, but hey, at least we will be done with this. I would love for Shane to be the heel and turn on Miz, because even though Mr. Maryse is clearly far better as a baddie, he's got a show to hawk and it would at least be a semi-surprise. The Usos are capable enough to be sure and the match itself should be decent, but the whole thing is just a bit of a yawner for me. It's time for a break, Shane. It's not you, it's…well, no, it is you.
Winners (and STILL Smackdown Tag Team Champions): The Usos
Matthew: The Miz is turning on Shane or Vice Versa leading to a match between the two at Wrestlemania…there really isn't a lot to discuss here.
Winners and still Smackdown Tag Team Champions: The Usos
John: The Usos are another team that got titles because they might leave since their contracts are apparently up in April or May. I doubt they leave, but I hope they get a big raise as one of the best tag teams in WWE history. I think it's fair to call them that. I enjoy what they do. Hopefully, they get a big match at WrestleMania too.
As for Miz and Shane, the storyline has been silly for a few months now (it started in November at Crown Jewel), but at least we can say there was long term planning with this angle that has also turned Miz into a face. The Miz/Shane split is probably coming at Fastlane or on the Smackdown after it, so the question is who? Miz has a new season of his reality show starting up again in early April, so perhaps WWE will want to keep him as a face to promote the show. I've always thought that Miz was a better heel, though. I can see Shane as the one that takes the pin, Miz gets all emotional because he lost in front of his dad (in Miz hometown of Cleveland with his dad at ringside), so Miz will blame Shane for it and Miz will attack Shane. That sets up WrestleMania. This match will be more about the angle than the actual match.
Winners: The Usos
The Shield (Roman Reigns, Seth Rollins and Dean Ambrose) vs. Baron Corbin, Bobby Lashley and Drew McIntyre
Mike: Much of what I wrote about the last match would apply to this one too. I won't deny that Philly was excited to see The Shield reunite on Monday, but I also will tell you that something was lacking. That something, of course, is genuine white-hot enthusiasm, because this has happened about six times too many. You can't experience true nostalgia if you're not without the source of it for that long anyway. The emotional bromance poured out over backstage meetings and predictable beatdowns, but WWE did get their moment when Ambrose broke down and agreed to give it another go. Yay?
The villains here are a bit thrown together, and Bobby Lashley specifically seems out of place. Having just lost his gold to Finn Balor, he's now suddenly part of the most dangerous trio on Raw? A trio that includes Baron Corbin? At least I know when to get the popcorn now. There is a school of thought that this could be a bit of a trap, and it is an appealing school indeed: Ambrose could have fraudulently agreed to this truce just to get the opportunity to lay out the returning Reigns at the most critical of junctures. I would love to believe this, but I doubt it. Ambrose seems to be agreeably playing out what WWE thinks his character is on his way to the land of Best Of Luck, Future Endeavors, USA.
I get that The Shield could absorb the loss here, but there's no real need to keep this going for very long. Rollins has a date with Brock (a match that Reigns could easily factor into, especially given the opening subtext on Raw's interview intro) and as mentioned Ambrose's future is questionable at best. You're not bringing Reigns back to lose to a collection of Batman Supervillains.
Winners: The Shield
Matthew: The funny thing here is that I don't care so much about this match, but about the potential aftermath. The Shield entrance will be cool. It'll be a good match like all Shield matches are. I expect them to win. That's all pretty standard stuff.
After the match (or the next night on Raw), I have this dream scenario of Brock Lesnar's music hitting and him walking out. The Shield prepare to face him when Dean attacks Roman. Seth in shock tries to help Roman only to be attacked by Brock. Roman fights back against Dean but is cut down by Brock too. Heyman tells Dean "You're Welcome" as Dean lifts Roman and hits Dirty Deeds. Brock F-5's Seth. Brock leaves.
Dean stays in the ring for a while and looks at his fallen brothers. Dean hits one more Dirty Deeds on Roman for good measure and leaves. It sets up for Dean vs Roman at Wrestlemania, and makes Dean the most awful guy on the roster for breaking up The Shield again. That's what I'd do anyway.
Winners: The Shield (because they ain't losing)
John: This is being billed as one final match for The Shield since Dean Ambrose is likely leaving WWE in late April when his contract is up…unless he changes his mind, which is certainly possible now that his best friend Roman Reigns is back. The obvious result is a win for The Shield since Seth Rollins is facing Brock Lesnar for the Universal Title and because this is the first match for Roman Reigns since October when he announced that he had leukemia. It was smart of WWE to put over Corbin, McIntyre and Lashley on Raw to try to make people think they had a shot in this match. It's probably not going to happen, though. I'll take The Shield to win a 15-minute match where Reigns isn't in the ring for that long because it would be smart to ease him back into things. Rollins may be the one that gets the pin in order to have him "build momentum" (a phrase that WWE announcers love to say repeatedly) going into WrestleMania.
Winners: The Shield
WWE Championship: Daniel Bryan (c) vs. Kevin Owens
Mike: This is my favorite match on the card by a country mile, and the reason is that Bryan and Owens one-on-one is going to be fantastic. I wasn't sure we'd see this when Bryan stepped to the side, and I'm super stoked to know it's going to happen. I understand the setup for this match was at the expense of Kofi Kingston, but it's crystal clear that injustice will be remedied when Kingston gets his shot at the biggest of dances in another match that should bring the house down. This is good for everybody.
Bryan, naturally, has been the best reason to tune into Smackdown every week. I originally cringed at WWE turning him heel, but I didn't give Daniel enough credit. He has mastered this version of his character to a science, and it's been entertaining as hell to watch. Owens is the perfect opponent for him and his steadfast hatred of all things hamburger. It appears we're going with KO as a face again, and that's fine. I just hope they figure out something interesting to do with him after this is over.
As for this match, it's another rather foregone conclusion in my mind. Bryan must be the champ heading into WM, likely against Kofi, and that naturally means he retains here. I would imagine the easy out would be to have Rowan get involved, but there are plenty of ways you could set up Owens's WM opponent in the finish of this match. From Luke Harper to Sami Zayn, you've got a plethora of options and most of them are quite good. For me, I naturally would push for Zayn to return to help Owens and then turn on him, obtaining revenge for the same set of circumstances in reverse previously. Want to bet that match would be killer?
Winner (and STILL WWE Champion): Daniel Bryan
Matthew: I'm so happy this match exists! Because I seriously hope that it means that Kofi is getting a Wrestlemania WWE Title shot! The addition of Mustafa Ali to the proceedings on Tuesday has me a little worried that maybe Kofi won't get the one on one WWE Title match he deserves, which would be a shame considering the story that they have there to tell. But whether it's a one on one match with Daniel Bryan, or a Fatal 4-Way featuring Owens and Ali, I can say pretty confidently that Kofi is going to be involved in a WWE Title match at Wrestlemania, and the thought of it warms my heart.
Oh, this match will probably be cool too. They're both pretty great wrestlers. It'll definitely be a nice stop on the way to Kofimania!!!!!
Winner and Still WWE Champion: Daniel Bryan (because he will be Champion heading into Wrestlemania)
John: Daniel Bryan is back to being the best overall performer in WWE. I love his promos and his matches are usually pretty good although he's yet to have that match of the year caliber performance since he returned last year. Perhaps this will be that match since Kevin Owens will be very motivated in his first big match since his double knee surgery five months ago. Owens is also working as a face for the first time in his WWE career, so he'll get a chance to work a different style with more highspots.
I'm not sure what they are going to do for the finish. I think there could be interference from a returning Harper, who is due back any time. Sami Zayn returning to cost his "best friend" Owens is another possibility. The Harper scenario works because it would be a cheap win for Bryan just like he got a cheap win over AJ Styles due to Rowan's help. That can lead to Kofi Kingston and New Day making the save to set up a big six-man tag while also positioning Kingston as the WWE Title challenger to Bryan at WrestleMania. Smackdown has been booked very well so far this year, so I have faith in them making smart decisions.
Winner: Daniel Bryan
Charlotte Flair vs. Becky Lynch
(If Lynch wins, then she will be added to the Rousey vs. Flair match at WrestleMania for the Raw Women's Title)
Mike: The stipulation says it all, really. There is no way Becky Lynch won't be involved in the WM match, so she has to win. Unless, of course, WWE reaches into the playbook and pulls the page where Lynch loses and ends up getting in anyway. My theoretical scorecard has thus far been rather devoid of chicanery, but this would be the place for that to occur full force.
I'm not sure what to make of Monday's showdown, in which various legal manipulations and machinations were thrown to the wind, along with all credible sense. It appears they have finally pulled the trigger on Ronda having to battle Lynch as a heel, and I for one have no problem with that. They should have brought Rousey in as a badass heel from the gate, looking down on wrestlers and looking to deal "real" damage. I can guarantee you some of the ardor oozing from your average WWE fan would be settled nicely on Ronda by this point had they done so. Since they did not, we have to settle for more "tweener" turns and odd scenarios. If your hero is beating someone on a crutch within an inch of their life but they are able to get up and smile down the ramp two minutes later, what actually happened? Even your doctor doesn't know for sure.
I can't imagine a scenario where Rousey doesn't play a role in this decision. WWE has limited dates to work with until whatever she's doing next, and they want to milk every dollar. The easy answer would be to have Charlotte dominate a clearly not-100% Lynch until Rousey appears and purposely attacks Becky to get Charlotte disqualified. She can then continue her mantra of being better than everyone else by taking on both opponents at WM. This match will be fantastic. I just wish it hadn't been so convoluted to get here. Lynch punched her ticket when she won at Royal Rumble. Everything since has been a needless shell game.
Winner: Becky Lynch
Matthew: I haven't been loving the stuff they're doing to set up the triple threat at Wrestlemania, to be honest. The constant injured Becky stuff feels uninteresting to me. Charlotte's involvement feels uninteresting to me. They're doing a lot of stuff, but none of it is really adding anything to this match for me, which is really unfortunate.
I'm still into Becky! I still want to see her vs. Ronda! But the stories being told here are very derivative and feel poorly put together. I just want to fast forward to the parts where Becky isn't limping around on a crutch or playing out moments from the best of Stone Cold Steve Austin Blu-ray. And that isn't a knock on Becky, who has been great in this role and in getting herself over as a badass not to be trifled with. It's a knock on WWE's tired storytelling.
This match will be good. I expect a lot of injury selling, hard-hitting and shit-talking. I think these ladies will bring it.
Winner: Becky Lynch (because she's going to Wrestlemania)
John: I don't think the build to Rousey vs. Flair vs. Lynch has been very good. However, I also have no problem with Flair being in the match because she's an outstanding performer that has earned a spot in the WrestleMania main event. It's a case of WWE knowing that Rousey is not going to be there for the long term since she's likely done after WrestleMania because she wants to have kids, which is great for her. That means WWE can say that Lynch and Flair headlined WrestleMania instead of just one of them, so it boosts the status of both women as bigger stars over the next 5-10 years. I doubt Becky and Charlotte are upset about the triple threat since they are legit best friends. That's also why they bring out the best in eachother.
The no-brainer, easy choice is for Becky Lynch to win here to set her up for the WrestleMania match, which is a triple threat match as expected. Of course, this is WWE and they have booked this thing in a very confusing way with a lot of changes because that's what Vince McMahon likes to do these days. Lynch has been selling the left knee injury since the Royal Rumble six weeks ago and now she'll probably be selling arm and ribs injuries too. We get it, WWE. She's hurt and we should be sympathetic to her. I know what they're trying to do, but it just feels like too much. I expect Flair to be on offense for like 90% of the match, then Lynch will make the heroic comeback and get the win either with an inside cradle or perhaps the Dis-Arm-Her armbar. Either way, they'll position it like Lynch found a way to win even after all of her injuries.
After the match is over, I expect Ronda Rousey (who is now a heel) to attack both women, stand over top of them and point at the WrestleMania sign as the show goes off the air. It will also include the announcers screaming about how they don't think anybody will be able to stop Rousey when she is this focused. The WrestleMania finish should be Lynch beating Rousey to win the Raw Women's Title. I would even announce it as an elimination triple threat to have Flair out of the match first, which sets up Rousey vs. Lynch to end it with Lynch triumphant in the end.
Winner: Becky Lynch
Note: We pick the same winners in every one of the seven main card matches.
BONUS TOPICS!
The Match I'm Looking Forward To The Most
Mike: As mentioned above, it's Bryan vs. Owens. They should put on a clinic.
Matthew: The Shield match… I'm a bit of a sucker for The Shield.
John: Daniel Bryan vs. Kevin Owens. I'm really excited for the Raw Tag Team Title match as well because it's been so long since they made us care about those titles.
The Match I Care About The Least
Mike: Asuka vs. Mandy. I care about this match like WWE cares about Asuka.
Matthew: The Miz/Shane one, because I don't expect much more than an angle from it.
John: Sasha Banks and Bayley vs. Nia Jax and Tamina.
Longest Match
Mike: The Shield match will be a decent length, as they've got some story to tell. I like Bryan/Owens for this too, though. 30-40 minute range would be my guess.
Matthew: Becky Lynch vs. Charlotte.
John: Raw Tag Team Championships: The Revival vs. Roode/Gable vs. Black/Ricochet. I just have a feeling that they will go over 20 minutes. Could be Bryan/Owens too, but maybe KO shouldn't go that long so soon after coming back from a long layoff.
Shortest Match
Mike: Asuka vs. Mandy.
Matthew: Usos vs McMiz.
John: Sasha Banks and Bayley vs. Nia Jax and Tamina.
Excitement Level on a Scale of 1-10 (1 being low, 10 being high)
Mike: I am going with a 7.5 based on match quality. I'm not crazy about the women's tag or Asuka/Rose, but everything else should be very solid to potentially excellent. It's funny that Fastlane is perceived as a throwaway card but has a better lineup than some of the much bigger shows. That said, I think all the title defenses are status quo. Would love to be wrong.
Matthew: 3… other than an unlikely Shield angle leading to Roman vs Dean, there's not a lot on this show that feels like I need to see it.
John: It's a 7.5 out of 10 from me. I think it's a pretty good lineup although they have a lot of great talent not on the show like AJ Styles, for example. There should be three or four matches around that four stars out of five level, which means the in-ring quality will be above average for this show. Here's hoping for a night of great wrestling matches. The negative thing about Fastlane is that the card is too predictable, so that hurts it a bit.
Final Thoughts
John: I'll be back with a review of Fastlane on TJRWrestling.net live on Sunday night, so check that out during the show or after it's over.
Mike – @DharmanRockwell
Matthew – @MJDP_GSE
John – @johnreport
If you want to send an email, send it to me at mrjohncanton@gmail.com as well. Thanks for reading.