CM's Fav Four: WWE WrestleMania Events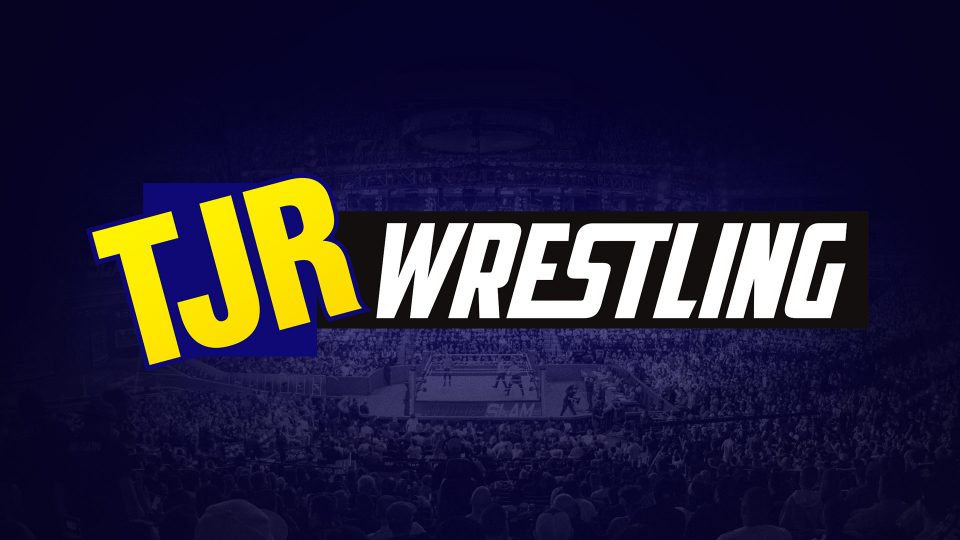 Welcome back to CM's Fav Four. I was rather pleased with people on Facebook, Twitter and here in the comments section replying to my Fav Four Current WWE Superstars with their own lists. That's what this column is about, interactivity with each other. I want to hear what you have to say about my list but also let me hear yours. That's how this column will be at its best.
Up today are my Fav Four WrestleMania events. As we sit here just three weeks away from WrestleMania Play Button, uh, I mean 31 I want to take a look back at some of my favorite WrestleMania matches, moments, etc. so that's what we will be doing in the coming weeks.
What makes an event a favorite of yours is very subjective. You could have been there live. It could be the night your favorite WWE Superstar won the big one or you could just really like the matches that were on the card. So, let's get started.
CM's Fav Four: WrestleMania Events
4. WrestleMania 29: This edition of WrestleMania was held at MetLife Stadium in New Jersey. A mere 15 minutes from my home. It was the first and only WrestleMania I have ever attended and that's why this particular Mania is on the list. As a lifelong wrestling fan, WrestleMania is something you must experience at least once in your life.
WrestleMania 29 may not have been the most exciting WrestleMania to watch at home, but I'll always have fond memories of it because when I watch it on blu-ray (I'd say the WWE Network but when does it ever work right?) I can remember how the crowd reacted. Like how over The Shield was. How much people were into seeing Daniel Bryan and Dolph Ziggler square off in the Tag Team Championship Match. How pissed they were when Ziggler didn't cash in Money in the Bank after the lackluster Alberto Del Rio vs. Jack Swagger World Heavyweight Championship Match. Just how frigin awesome The Undertaker's WrestleMania entrance is. Despite a lot of negative feelings towards the match beforehand, just how much John Cena and The Rock had the crowd in the palm of their hands in the main event for the WWE Championship.
All I can say is if WrestleMania is anywhere near you, GO! You won't regret it.
3. WrestleMania XIX: Seattle's Safeco field hosted WrestleMania XIX and what's not to love about this event? For some reason in the annals of WWE history it gets overlooked but it's a WrestleMania that I have fond memories of.
Two of my three favorite all time WWE Superstars said hello again and good bye on this night. Shawn Michaels after five long years away from the Showcase of the Immortals returned with a classic match against Chris Jericho. Unbeknownst to us at the time, Stone Cold Steve Austin laced up his black boots for the last time as he completed his WrestleMania Trilogy of awesomeness against his greatest rival in the ring, The Rock. We can't overlook what an amazing match Brock Lesnar and Kurt Angle had in the main event as they battled for the WWE Championship.
2. WrestleMania X-Seven: Was there a bad match on this card? Aside from the quick squash that was Chyna vs. Ivory, the answer was a resounding no. This WrestleMania is looked at as the greatest WrestleMania of all time and it is hard to argue that point.
When I did my massive Top 50 WrestleMania Matches column a few years ago, two matches from this event ranked very highly. TLC II between the Dudley Boyz, Hardy Boyz and Edge & Christian for the Tag Team Championships is a match that will leave you speechless. I must have seen that match at least a dozen times now and am still in awe at some of the things they did in that match.
The main event was pro-wrestling at its very best as Stone Cold Steve Austin and The Rock went to war over the WWE Championship. The two biggest stars of The Attitude Era fittingly main eventing the show that was the crowning jewel of The Attitude Era. If you've never seen this match then stop reading immediately and watch it. It's one of the 2-3 matches I refer to when people ask me what match should a person that has never watched wrestling watch if you want them to like wrestling. This match and the event as a whole was something special.
1. WrestleMania VII: There's an old expression that says you never forget your first time. Well, WrestleMania VII was the first WrestleMania I ever watched live and that's the major reason it tops my list of favorite WrestleMania events. The other main reason is that my childhood favorite, Hulk Hogan won the WWE Title in the main event against the evil Sgt. Slaughter.
Growing up I only had four VHS tapes (yea, I know I'm old) that had wrestling on them. One was Survivor Series from 1990, a tape with two episodes of Saturday Night's Main Event and WrestleMania VII. I watched those tapes so many times that I'm surprised that the tape inside the cassette didn't melt away.
I can remember so many things from this event like the great opener between The Rockers vs. The Barbarian and Haku. Being scared of The Undertaker as he made his WrestleMania debut. The awesome match with The Ultimate Warrior and Randy Savage and then the emotional reunion of Savage and Elizabeth. . The Legion of Doom dominating Power and Glory in under a minute. How much I hated The Mountie vs. Tito Santana match because it occurred right before the main event.
WrestleMania VII may not be everyone's favorite but it's mine and the memories I made watching it live as a seven year old child still live with me to this day.
—
How's your list shape up? What do you think about my list? I'd love to hear from you. You know where to find me. The links are below. Thanks for reading.
As many of you know, TJR's own Tom Briggs passed away tragically last week. It was a shock to all of us here. R.I.P. buddy. This column was dedicated in his memory.
Follow me on Twitter: @Christian_973
Subscribe to my YouTube Channel