CM's Fav Four: WrestleMania Moments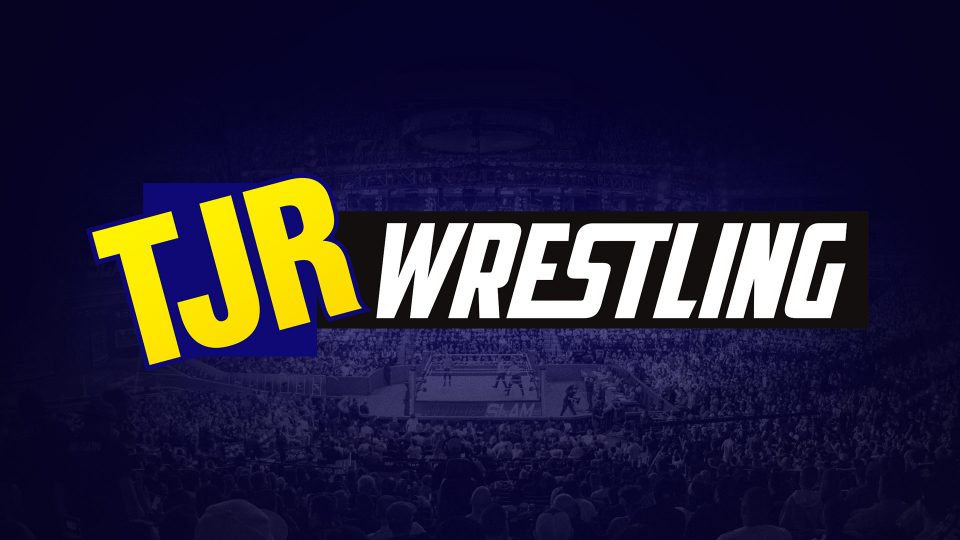 This time of year you hear the WWE Superstars talk about having their "WrestleMania Moment". It is a moment so grand and spectacular that it stands the test of time and is replayed from now until the end of time.
For the sake of this list I will not be listing things like "Daniel Bryan wins the WWE World Heavyweight Championship" because to me that is about the culmination of a journey. That's a topic I'll look at in the next edition of CM's Fav Four. I'm looking to pick out my four favorite moments. A moment being something that happened during the course of a match. A single solitary instance. That is what I'm going for here. Got it? Good. Let's get started.
CM's Fav Four: WrestleMania Moments
4. Shawn Michaels: "I'm Sorry, I love you". WrestleMania XXIV: Shawn Michaels battled Ric Flair at WrestleMania XXIV with the stipulation that if Ric Flair lost he would have to retire. Michaels was in a weird position in this match. Flair was his idol, friend and mentor and he was the one that could possibly end one of the most storied careers in wrestling history. Michaels knew it was time to end the match as he set up for Sweet Chin Music but before he connected the conflicted Michaels had a message for Flair. He said "I'm Sorry, I love you" before popping Flair with the Super Kick and winning the match.
3. Triple H, The Undertaker and Shawn Michaels pose together after the Hell in a Cell Match. WrestleMania XXVIII: Hunter and Undertaker's Hell in a Cell Match at WrestleMania XXVIII was dubbed "The end of an era" and in a way it was. The last two stars left standing from the Attitude Era battle inside of the confines of the brutal Cell with The Undertaker's Streak on the line as none other than Shawn Michaels officiated the bout. After a hellacious match, The Undertaker defeated Triple H but the three men had so much respect for each other as warriors of the previous generation that they helped each other back to the locker room and stopped to soak in the adulation of the fans.
2. Randy Savage and Elizabeth reunite. WrestleMania VII: Everyone here knows I'm a devout Hulkamaniac but my number two favorite growing up was "Macho Man" Randy Savage and because of that I loved Elizabeth as well. When I was six we got a chocolate lab and I named her Elizabeth. Which, I'll admit was my second choice as my mother didn't think Hulk was a good name for a girl dog. Either way, that dog was getting named after a wrestler but I digress.
WrestleMania VII was the first WrestleMania I saw live at the tender age of seven years old. I didn't understand why so many people in the arena were crying but I knew it was really cool that Savage and Elizabeth got back together after being apart for a few years. I've grown to appreciate the moment so much more as I've gotten older especially since the pair is now in the big wrestling ring in the sky.
1. Edge Spears Jeff Hardy at TLC II. WrestleMania X-Seven: This WrestleMania moment ranks as number one because it is literally the only moment where I feel the same exact emotions as I did watching it for the first time.
TLC II was filled with "Holy Sh!t" moments but this was the ultimate one. Jeff Hardy was trying to retrieve the Tag Team Titles when the ladder he was standing on was removed from under him and he was left holding onto the rung that held the titles. Edge from the corner of the ring climbed a ladder and Speared Hardy from the top of the ladder all the way to the floor. HOLY SH!T. I'm still in utter amazing and awe of that moment despite probably having seen it 100 times. Luckily neither man was hurt since it was such a dangerous move to attempt. However, that is what WrestleMania is all about. Leaving it all out there in the ring on the Grandest Stage of The All to create a moment that will last forever.
—
That will conclude this edition of CM's Fav Four. Please let me know what your favorite WrestleMania moments are in the comments below. Feel free to hit me up on social media to chat. Until next time, thanks for reading.
Follow me on Twitter: @Christian_973
Subscribe to my YouTube Channel