CM's Fav 4: WWE Championship Victories at WrestleMania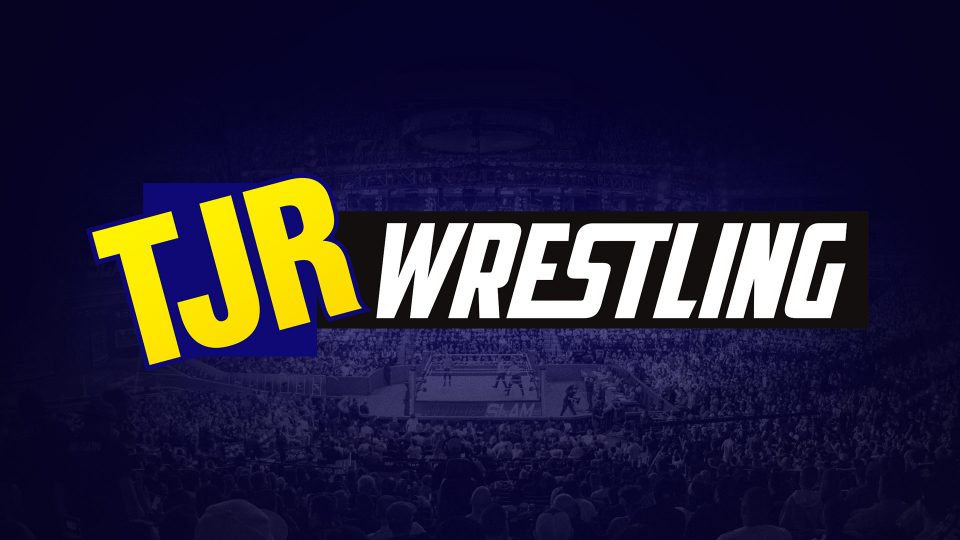 Welcome back peeps. We continue our stroll down WrestleMania Lane as I take a look at my Fav 4 WWE Championship wins at WrestleMania. This is the title that symbolizes you have made it to the top of WWE. The title was once known as The WWF Championship, The WWE Championship, The Undisputed WWF Championship and now known as the WWE World Heavyweight Championship. For the sake of this column I'll be referring to it solely as the WWE Championship to keep things simple.
A pro wrestler knows he has arrived when he wins the WWE Championship at WrestleMania. It's pretty much the highest honor a wrestler can achieve in sports-entertainment. Lord, I hate that phrase so much, sports-entertainment, ugh, but I'm still the jackass that used it and is now rambling on about it. Moving along, the WWE Championship Match at WrestleMania is usually looked at as WWE's biggest match of the year so winning the Championship there means all eyes are on you as you have your moment of glory.
As a fan, seeing our favorite wrestler climb the mountain and win the title at WrestleMania is sort of like watching our favorite sports team with their respective sport's championship. Seeing the WWE Championship change hands at WrestleMania should create a memory that lasts a lifetime so here are my favorite WWE Championship victories at the Showcase of the Immortals.
CM's Fav 4: WWE Championship Victories at WrestleMania
4. Daniel Bryan at WrestleMania XXX: Last year created the first title change on this list. I've said this many times but WrestleMania XXX was the single greatest WrestleMania anyone has ever had as Bryan defeated Triple H to earn the right to face Batista and the then Champion Randy Orton in a Triple Threat Match in the Main Event and then won said Main Event. What made this title change so satisfying is how Bryan was treated like a dog during his feud with Randy Orton the previous summer/fall. They'd give him the title and then take it away with no real payoff infuriating you at home to the point you wanted to put your TV in the YES Lock.
Then through some sort of divine intervention, WrestleMania happened and still you weren't sure if WWE would give him the title but in the end you saw with your own two eyes, Batista tap to the YES Lock and Bryan had his moment in the sun as WWE Champion and you let out one hell of a fist pump.
3. Hulk Hogan at WrestleMania VII: You may all be bored of me waxing poetic about WrestleMania VII, but it was the first WrestleMania I ever saw live. Hulk Hogan was my favorite wrestler as a kid. How could this match not make the list? I was one of the coolest memories of my young life watching WrestleMania VII with the Old Man as The Hulkster conquered that SOB turncoat Sgt. Slaughter. No lie, I probably saw Rocky IV about 45 times at this point in my life (I was seven) so I was really into the whole US Hero vs. Evil Foreigner thins which this match obviously had.
2. Stone Cold Steve Austin at WrestleMania XV: They always say the first time is the one you remember the most but for Stone Cold Steve Austin, I remember his second WWE Championship victory at WrestleMania the most.
The year previous he hadn't cemented himself as my favorite current WWE Superstar because the incumbent, Shawn Michaels was still around. With HBK out of the way, The Texas Rattlesnake became my new favorite in WWE and I was fully behind him regaining the title at WrestleMania XV. I saw this WrestleMania live with a couple of my new friends on the baseball team so it was a cool bonding experience. I hadn't yet embraced The Rock so I wanted him to get his ass kicked so badly, which for me was something the previous year's title match was lacking since I loved both guys.
I loved this match so much I used footage from it for a PSA I had to make as part of a school project. My buddy and I were given the topic of drunk driving so we used Stone Cold's massive beer bash after the match and then had my action figure of him crash my sister's pink Barbie Jeep. It came off a lot better than it sounds. We had the best PSA in the class and got an A-. Thanks Stone Cold for the PSA inspiration and the awesome memory of your title win.
1. Shawn Michaels at WrestleMania XII: Hulk Hogan had been gone from WWE nearly three years at this point so it was time to pick a new favorite wrestler and my best friend at the time and I loved Super Kicking each other so it was only natural we took a liking to the Heartbreak Kid. Neither of us were big fans of Bret Hart so we had a clear rooting interest in seeing Michaels win the WWE Championship for the very first time.
I may have seen the Iron Man Match from WrestleMania XII more than I've seen any other match in my life. I watched this WrestleMania live with my pal and we sat on his couch glued to the TV as HBK tried to wrestle the title away from the Hitman. We had a reaction similar to Rocky's son and his friend after Rocky knocked out Drago at the end of Rocky IV. We were excited to say the least.
We must have watched that match each day after school for a month straight. It was the coolest thing to us and we would legit fight each other to see which one of us got to be HBK when we reenacted the match on his trampoline.
As I've gotten older, I've become critical about certain parts of the match, something my 12 year old self is still mad at me about but it doesn't change the memories this match brought me and the fact that despite the criticism, this is my favorite WWE Championship victory out of all 19 WWE Championship victories at the Showcase of the Immortals.
—
That wraps up this week's CM's Fav Four. WrestleMania 31 is just seven days away so I'm going to fit in one more WrestleMania related CM's Fav Four before the big event. What is it going to be about? Well, that's up to you. Become my friend on Facebook and vote in the poll I'm going to post tomorrow. Social media links are posted below.
As always, comment on my list and let me hear yours and thanks for supporting TJR and reading this column.
Follow me on Twitter: @Christian_973
Subscribe to my YouTube Channel