Building Roman Reigns For Wrestlemania 32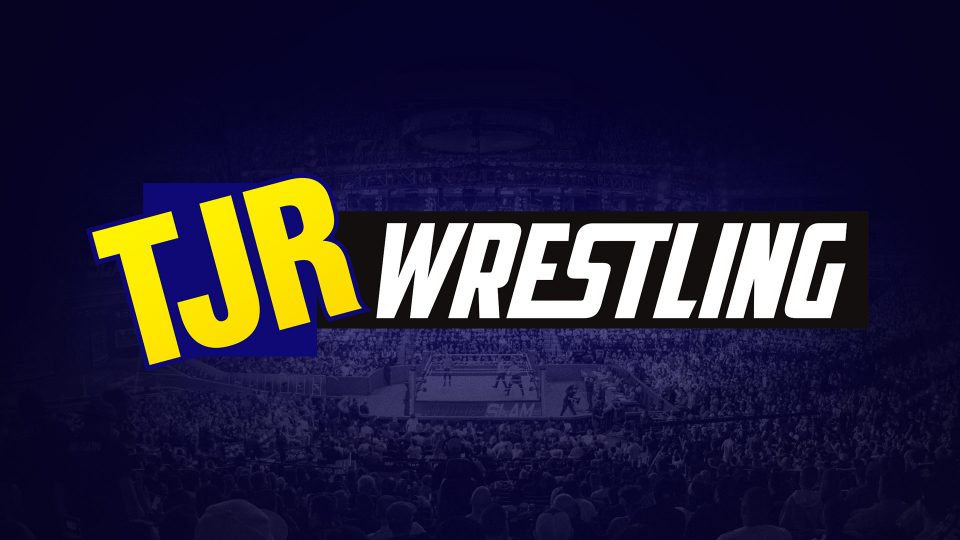 Happy Friday TJR Faithful! For the last couple of weeks I've been writing about what the rest of 2015 should look like for the three former Shield members, to ensure that we get an amazingly entertaining Shield Triple Threat at Wrestlemania 32. Two weeks ago I wrote about Dean Ambrose, last week I wrote about Seth Rollins, and this week I will of course be writing about Roman Reigns.
Dean Ambrose needed the most rehabbing as a character in order for his inclusion in the big main event to seem credible, while Seth Rollins really just needs to establish an intellectual dominance for much of 2015, looking more and more deceitful and smarmy by the month. Roman on the other hand needs this year to be what last year should have been for him.
I've made this point before, but it's worth repeating: Roman Reigns' ascension to the top of the card last year was undeterred. It was altogether to easy, and because of that nobody really cared, nor wanted to see him there. Fans like a story of struggle. One where the hero must overcome something. This year must tell that story for Roman Reigns. The following is my template for what needs to happen for Roman Reigns, but I must stress that it is tentative and subject to change based on injury or alternate ideas. So let's get Roman to 2016!
May 2015 – Roman Reigns is competing this month in a Fatal 4 Way Match for the WWE World Heavyweight Championship at Payback. His opponents are Seth Rollins, Dean Ambrose and Randy Orton. I will say that it's a bit soon to include all these former Shield guys in a match together, but there isn't much to do about that now.
The build for this match should be simple. Seth knows that all these guys hate him, but he needs to find a way to make them hate each other. Seth tells Randy that Roman and Dean are too close, and they'll have each other's backs at Payback. Randy dismisses this until Kane sets up a Tag Team Main Event on Raw featuring the four participants of the Fatal 4 Way. He gives Roman Reigns the choice of partner, and he chooses Dean, further driving home that he and Dean will work together at the PPV. Reigns and Ambrose will win the match when the team of Randy and Seth predictably self destructs. Meanwhile Seth will approach both Dean and Roman, telling them that they should work together to take out Randy, creating better odds for themselves in the match.
At Payback, it looks as thought Seth played things perfectly, when Randy gets in the faces of Roman and Dean, and the former Shield members surround the Viper, just like old times. That's when Roman, Randy and Dean all turn to Seth and surround him, teaming up and kicking his ass. They dump him out of the ring, and that's when Roman and Dean take out Orton too. Dean and Roman then wrestle one on one for a few minutes before the other two re-enter the fray. In the end Seth wins, taking advantage of a Spear by Roman Reigns to one of the other two competitors.
June 2015 – Roman petitions for a one on one match with Seth Rollins, but is rebuffed by Rollins and The Authority. Seth tells him that from day one, Roman has been in the WWE to make Rollins look good. He rode Roman's back to the top of the WWE in The Shield, he rode Roman's back to the WWE Championship at Wrestlemania 31, and he rode Roman's hard work to a victory at Payback. Seth will say that while it's been fun, Roman's usefulness has come to an end.
Roman will try to get his hands on Seth Rollins. After taking out J&J Security, and Big Show, Roman will be stopped short of his goal by The New Day. Kofi, Xavier and Big E will take him out and shake hands with Triple H afterward.
Triple H will decree that is in fact a New Day in the WWE. No more handouts, no more institutional favouritism. He'll say that Roman's had everything handed to him on a silver platter, like a prince, because of his famous family's name. Things that the members of The New Day had to work their asses off for, were achieved by Roman without even breaking a sweat. No More! From now on, Roman will have to fend for himself.
All this leads to Roman Reigns earning a spot in the Money In The Bank Ladder Match at the Money In The Bank PPV, but coming up short on winning the Briefcase because of interference by The New Day. MITB is won by Dean Ambrose instead.
July 2015 – After Money In The Bank, Roman Reigns will feud with the New Day collective, including competing in a Gauntlet against them on a Smackdown or Raw. Roman will beat them all individually, but then it is announced that he has to continue the gauntlet, now having to face the three different Tag Teams that comprise The New Day, as well as the entire collective at the end. These matches are short and sweet, as each handicap match is over in a matter of minutes due to Roman's exhaustion. In the end The New Day end up with 4 victories to Roman's 3 in the Gauntlet.
This will all lead to Battleground where Roman will enlist the services of his cousin Jimmy Uso, to take on The New Day trio. Jimmy and Roman will come up just short due to a little miscommunication between the two, which New Day will capitalize on to steal the win.
August 2015 – At Summerslam, Roman will wrestle John Cena in a one on one match. The match will come about after Cena tries to help Roman take on The New Day, who have become a nuisance to everybody in the WWE after getting the blessing of The Authority. The New Day again wins due to miscommunication by Cena and Reigns, leading to Reigns snapping afterward and hitting John with a Superman Punch and a Spear.
During the build to their match at Summerslam, Paul Heyman will approach Roman Reigns multiple times, telling him that he's put his faith in his family and John Cena, in search of success, both times coming up short. "You're a warrior, but you trust the wrong people to help you get to where you want to be… look at Brock. He put his trust in me all those years ago, and his first match back from suspension is for the WWE World Heavyweight Championship. Something to think about."
Roman defeats John Cena at Summerslam in a hard fought match.
September 2015 – When the topic of who will face Seth Rollins for the WWE World Heavyweight Championship at Night Of Champions after Seth's successful (in a manner of speaking) title defence against Brock Lesnar at Night Of Champions, several superstars throw their name in the running, including Roman, who gets a curious co-sign from Paul Heyman, who is there on behalf of Brock Lesnar. Triple H decides that there are several viable candidates, and books an Elimination Chamber Match, featuring Brock Lesnar, Daniel Bryan (if healthy), Randy Orton, John Cena, Roman Reigns and Seth Rollins.
Brock eliminates Randy Orton (who he will go on to feud with toward the end of 2015) and John Cena from the match, but is surprisingly eliminated after a Superman Punch in combination with a huge Knee by Daniel Bryan, who pins him. Brock snaps and destroys Daniel Bryan afterward (which will lead to their Wrestlemania 32 clash), who is pinned by a opportunistic Seth Rollins leaving only Rollins and Reigns. Reigns ends up dethroning Rollins and winning the WWE World Heavyweight Championship for the first time.
October 2015 – Roman Reigns will defeat Seth Rollins on the Raw after Night Of Champions when he invokes his rematch clause. Now under the guidance of Paul Heyman, Roman will wrestle Daniel Bryan for the WWE Championship at Hell In A Cell. Leading up to the match, Roman will exhibit more heel tendencies and change up his music and look. He will also stop entering the arena through the crowd.
At Hell In A Cell, Roman will wrestle heel and he will be more aggressive and violent than we've ever seen him. He'll beat Daniel Bryan, and power bomb him through the announce table for good measure.
November 2015 –Leading up to Survivor Series, Roman and Brock Lesnar will form an uneasy alliance, battling Randy Orton and John Cena for weeks leading up to the PPV. Most weeks they'll dominate their Survivor Series opponents.
Meanwhile Dean Ambrose will approach his friend backstage on a Raw in November and warn him about trusting Brock and Paul Heyman. Roman will ignore his longtime pal, and while admitting he never saw things turning out this way, he's got what he always wanted, the WWE World Heavyweight Championship.
At Survivor Series, Roman Reigns will face John Cena for the WWE Championship, again vanquishing his foe with new gusto and attitude.
December 2015 – Seth Rollins, having earned a title shot at Survivor Series, will get his opportunity at TLC. Leading up to the PPV, Roman will begin to exhibit a rebellious attitude toward Paul Heyman, not listening to his plans, and altogether dismissing him some nights, Paul will also be getting a lot of flack from Brock about his partnership with Roman Reigns, who now has two things that belong to Brock, his title and his advocate.
At TLC, Roman will still be aggressive, but will play to the crowd, much to the dismay of Paul Heyman. At the end of the match, Roman will Spear Rollins, and then lay in the corner. Paul will go over to him and shackle his wrist to the bottom rope. He'll then smile an evil grin as Roman Reigns comes to the realization his mentor has just turned his back on him. Seth grabs the title, and regains the WWE World Heavyweight Championship, and Roman is left alone in the ring, crestfallen.
The goal through the year, should be to make Roman's year a difficult one. A year full of disappointment and betrayal. Tearing him down to build him up is the plan. Even when he reaches the top of the mountain that he desired by winning the WWE World Heavyweight Championship, it simply isn't as sweet as he'd imagined it would be. He needs to experience pain, loss and false glory, in order to be ready to climb the mountain for real.
He is the prince who falls from grace, and sees how the poorest of men struggle beneath him. He must scratch and claw his way back to the top in a way that not only delivers him the crown he desires, but also brings him peace.
————
There you have it, but as always I want to know what you think! Would you feel more empathy for Roman Reigns if he struggled more this year? Have things been altogether too easy for him since The Shield break-up (minus the freak injury)? When would you have him drop The Shield gimmicks? Would a brief dalliance as a heel make you like him more?
Until next time folks, I'm Matty J. Douglas saying congratulations to the 2014-2015 NBA MVP Stephen Curry! My absolute favourite player in the league! Have a great weekend everybody!