The John Report: WWE Crown Jewel 2018 Review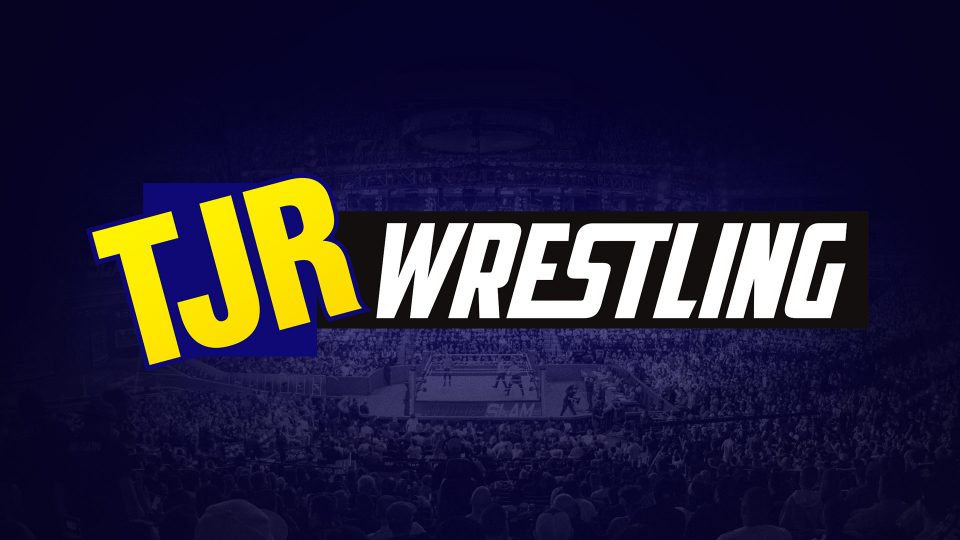 Welcome to the TJRWrestling review of WWE Crown Jewel. It's the second WWE pay-per-view style event in less than a week, but it has a much different feel than this past Sunday's Evolution PPV. Crown Jewel will feature only male wrestlers on the card and it's taking place in Riyadh, Saudi Arabia. It is WWE's second major show in Saudi Arabia this year (Greatest Royal Rumble was in April) after they signed a ten-year deal with the Saudi Arabian General Sports Authority.
There's a lot of controversy surrounding this show. Big names like John Cena and Daniel Bryan refused to participate, so they were both replaced in the last week. I don't blame them for choosing to sit this one out, nor do I question any fan choosing to not watch this. I'm going to write about it because writing about WWE is my career and this is considered a PPV event. I'm here to write about the wrestlers, the matches and the storylines.
The show has a start time of 12pmET, which means it will take up my Friday afternoon today. The event begins at 8pm locally in Saudi Arabia and the runtime is expected to be about four hours.
I'm going into the show with low expectations. The term "glorified house show" comes to mind.
WWE Crown Jewel
From the King Saud University Stadium in Riyadh, Saudi Arabia
November 2, 2018
The Kickoff Show match started at about 11:25amET with Shinsuke Nakamura making his entrance with the United States Title around his waist. The crowd was still filing in. The announce team is the regular Raw announce team of Michael Cole, Corey Graves and Renee Young.
https://www.instagram.com/p/Bprv0DaBu7Y/?utm_source=ig_twitter_share&igshid=yjc950d1o39d
United States Championship: Shinsuke Nakamura vs. Rusev
Rusev worked over Nakamura with punches followed by a suplex for a two count. The fans were chanting "Rusev Day" for Rusev as Nakamura broke free with a kick to the back of the knee followed by a knee to the back by Nakamura. Rusev blocked a kick attempt, but then Nakamura hit an enziguri kick followed by a kick to the face. Nakamura grounded Rusev with a tight headlock for about a minute. Rusev made the comeback with three clotheslines in a row, a running back splash against the turnbuckle and Rusev hit a spinning heel kick to the face of Nakamura. Nakamura avoided the Machka Kick, but Rusev managed to come back with a roundhouse kick to the back of the head for two. Nakamura with a spinning lefty kick to the head followed by a sliding knee attack for a two count. Nakamura set up for the Kinshasa, Rusev avoided it, Nakamura to the middle turnbuckle, he jumped off and Rusev hit a Machka Kick for a two count. Good nearfall. Nakamura sent Rusev throat first into the top rope and Nakamura hit a knee to the back for a two count. Rusev recovered and slapped on the Accolade submission in the center of the ring, but Nakamura managed to get close to the ropes. Rusev tried the Accolade again, but Nakamura hit a headbutt to the groin of Rusev. The ref was there, but didn't react to it. Nakamura hit a Kinshasa knee strike to retain the title at 9:30.
Winner by pinfall: Shinsuke Nakamura
Analysis: **1/2 It was a solid match with Nakamura using his low blow ways to break the Accolade attempt and finish him off shortly after. There was no story going into the match, but they worked a fine match with the champion retaining the title.
The Kickoff Show was hosted by Jonathon Coachman, David Otunga and Booker T in the WWE studios in Connecticut. It's understandable that WWE wouldn't fly them all the way to Saudi Arabia for it. They talked about things until the top of the hour to start the show.
—-
WWE Crown Jewel Main Show
The opening video package aired promoting the matches coming up on the show. Here's a look at the set.
The crowd looked full. It was a smaller stadium than Greatest Royal Rumble although there is no roof, so there is pyro going off above the ring. The crowd was loud.
Hulk Hogan was introduced as the host of the show. It is Hogan's first WWE appearance in over three years. There was a big reactoin for Hogan for his entrance and fans chanted "Hogan" before he could say a word.
Hogan did his "let me tell you something brother" routine to start the promo while saying that Hulkamania was stronger than ever here at Crown Jewel. Hogan said that it's unbelievable to be there, to be back in WWE and he said that the action starts right now.
Hogan flexed in the ring leading to a huge pyro display to officially start the show.
Analysis: There wasn't much to it other than Hogan saying it was great to be back in WWE and to be hosting the show. Hogan didn't mention the city or the country, he just said Crown Jewel. Flying him all the way across the world to do just a three-minute promo seems like a waste of money to me.
The announce team of Michael Cole, Corey Graves and Renee Young were at ringside to call the action. They introduced the Arabic announce team at ringside.
The World Cup tournament kicks off the show. Here's a look at the trophy that the winner gets.
HERE WE GO… 🏆

The #WWEWorldCup tournament to determine the BEST in the world starts RIGHT NOW at #WWECrownJewel! pic.twitter.com/qNMBJ99rlc

— WWE (@WWE) November 2, 2018
Rey Mysterio made his entrance for the first match and he got a good pop. Smackdown's ring announcer Greg Hamilton is doing the introductions of the wrestlers. Randy Orton was up next to a mild reaction.
WWE World Cup Tournament Quarterfinals: Rey Mysterio vs. Randy Orton
The fans chanted "619" in support of Mysterio to start the match. Mysterio was in control early with a kick to the jaw as they battled by the ropes. Mysterio went for a springboard attack and Orton countered with a perfect dropkick leading to a two count. Orton sent Mysterio ribs first onto the top rope followed by some stomps to the ribs. Orton set up Mysterio on the top, Orton tried taking off the mask, but Mysterio stopped it and Orton connected with a punch. Mysterio came back with a running cross body block. Mysterio with a springboard into a bulldog for a two count that Cole called a DDT even though it was a bulldog. Mysterio went for a 619, Orton blocked it and Mysterio hit a DDT off the ropes. Orton teased going for a RKO, Mysterio used his feet to roll up Orton and Mysterio covered for the pinfall win at 5:30.
Winner by pinfall: Rey Mysterio
Analysis: *1/2 It was a quick match to put over Mysterio using his feet to roll up Orton to win the match. It was not a ROLLUP OF DEATH~! because it was more creative than that.
Post match, Orton got back up and hit a RKO on Mysterio. Orton sent Mysterio out of the ring. Orton teased leaving, but he returned. Orton picked up Mysterio and slammed him stomach first into the announce table. Mysterio was selling a rib injury. Mysterio was announced as the winner as the referee helped him to the back. Orton was shown walking away as the loser.
Analysis: It tells the story that Mysterio is going to have to overcome an injury to try to win the World Cup tournament.
The Miz was interviewed by Byron Saxton backstage. Miz said there's no stopping him from proving he's the best in the world. Miz said he'll get by Jeff Hardy, then beat a broken down Rey Mysterio and then he's on his way to the finals. Miz said that he feels "Awesome" about his road to the tournament.
Jeff Hardy was up next for the second Smackdown match of the tournament. I should point out too that for the entrances, some guys have pyro including Hardy. Announcer Greg Hamilton is also listing the credentials of each guy in the tournament. Pre-tape comments from Hardy were shown as well.
The Miz made his entrance with some pyro going off for him as well. There were shots of fans in the crowd doing the thumbs down for him. More pyro went off when Miz was in the ring.
WWE World Cup Tournament Quarterfinals: Jeff Hardy vs. The Miz
The winner of this match will face Rey Mysterio in the semifinals.
Hardy was aggressive early, Hardy went for a kick against the turnbuckle and Miz kicked Hardy away to take control. Miz hit his backbreaker into a neckbreaker combo for a two count. Miz hit two running dropkicks against the turnbuckle like Daniel Bryan, who chose to not wrestle on this show. Hardy came back with a clothesline as fans chanted "Hardy" for him. Hardy with a running forearm to the face, inverted atomic drop, double leg drop and a low dropkick got two. Miz avoided a Twist of Fate, so Hardy went up top and hit a Whisper in the Wind twisting cross body block for a two count. Miz took control with a kick to the knee, but Hardy countered a Figure Four Leglock into a rollup for two for Hardy. Hardy dumped Miz out of the ring, Hardy with a running dropkick that knocked Miz down outside the ring and Hardy ran across the barricade leading to a clothesline on Miz. Back in the ring, Hardy went up top, Miz rolled out of the way, Miz sent Hardy into the turnbuckle and Miz tried a rollup using the ropes, but the ref saw it. Hardy got a rollup for two, Hardy went for a Twist of Fate, Miz slipped out and Miz hit a Skull Crushing Finale for the win at 7:05.
Winner by pinfall: The Miz
Analysis: *3/4 It was a basic match that was on the short side just like the match before it because I don't think WWE wants these guys going long when they have to wrestle multiple times. Hardy got in his offense, but he didn't really come close to winning. Miz winning the match was obvious to set up another heel/face match in the next round with Miz facing Mysterio.
The win for Miz means he faces Rey Mysterio in the semifinals of the World Cup tournament.
A commercial aired for Survivor Series airing two weeks from Sunday on November 18. That means WWE has two weeks of TV to promote it to try to tell us there's some Raw vs. Smackdown rivalry.
Seth Rollins made his entrance to a nice ovation. He had the Intercontinental Championship with him. He's also one half of the Raw Tag Team Champions, but he did not have that title with him. Rollins did a pre-taped promo.
Bobby Lashley was up next with his hype man Lio Rush. Rush had a microphone, so he did his usual promo hyping up Lashley saying that none of us will ever look this good, which is why we don't like him because we are jealous.
WWE World Cup Tournament Quarterfinals: Seth Rollins vs. Bobby Lashley (w/Lio Rush)
Lashley used his power early on as he hit a spinebuster on Rollins to take control of the action. Lashley sent Rollins into the turnbuckle followed by a running shoulder tackle and a neckbreaker for two with Cole doing the announcer cliché line about Lashley looking better than ever. Rush is not doing promos on the microphone during the match like he does on Raw. Lashley took down Rollins with a face first slam into the mat. Lashley wanted a delayed vertical suplex, Rollins fought out of it and Rollins hit a clothesline that sent Lashley over the top to the floor. Rollins with a suicide dive, so Rollins went back in and Rollins hit another suicide dive to take down Lashley on the floor. Rollins went up top, Lashley stopped him there and wanted a suplex, but Rollins fought back with a Powerbomb attempt only for Lashley to land on his feet. Lashley hit a running shoulder tackle to the back of Rollins. Rollins got a rollup on Lashley, then got up and Rollins hit The Stomp for the pinfall win at 5:30.
Winner by pinfall: Seth Rollins
Analysis: ** It was another quick match in this tournament with Lashley in control for most of it and Rollins managed to hit a couple of moves at the end to get the win. I'm not surprised that they are going with short matches in the first round since some guys are working multiple times.
Kurt Angle was interviewed by Byron Saxton. Angle said that the butterflies are back and it feels good. Angle claimed that people have doubted him, but they doubted he could win a gold medal with a broken freakin' neck and he did. Angle said he's going to prove to everybody including Dolph Ziggler that he's the best in the world and added that it's true, it's damn true.
Kurt Angle was introduced first for the last quarterfinal match. The fans greeted him with the "you suck" chant although it was not as loud as in the American arenas. The pyro went off as Angle posed on the ramp just like in his prime years.
The Olympic gold medalist @RealKurtAngle is ready to prove that he's STILL the best in the world at #WWECrownJewel! #WWEWorldCuppic.twitter.com/Xqke90RuLM

— WWE (@WWE) November 2, 2018
Analysis: Kurt turns 50 years old in December, so he's the oldest guy in this tournament.
Dolph Ziggler made his entrance joined by his buddy Drew McIntyre, who is dressed in his ring gear even though he doesn't have a match on the show. Ziggler did a pre-match promo saying that he's the best in the world.
WWE World Cup Tournament Quarterfinals: Kurt Angle vs. Dolph Ziggler (w/Drew McIntyre)
The winner of this match faces Seth Rollins in the semifinals.
Ziggler in control early wit ha running shoulder tackle, but Angle came back with a belly to belly suplex followed by two German Suplex. Ziggler back up, Angle with another waistlock, but Ziggler got to the apron. Angle teased a German Suplex off the apron leading to Ziggler hitting a back elbow that knocked Angle down. Ziggler whipped Angle shoulder first into the steel steps. Back in the ring, Ziggler with a neckbreaker for two. Ziggler jumped on Angle's back with a sleeper hold, so Angle drove him into the turnbuckle to break free. Angle with a boot to the face followed by three German Suplexes from Angle leading to a two count. Ziggler blocked an Angle Slam attempt and hit a jumping DDT for a two count. Good nearfall. Angle avoided a Fameasser and hit an Angle Slam for a two count with Ziggler getting his shoulder up. Angle pulled down the straps leading to a pop and he wanted an Ankle Lock, but Ziggler avoided it and Ziggler hit a Fameasser for two. Ziggler went for a sunset flip, Angle rolled through and Angle slapped on the Ankle Lock submission in the middle of the ring. Ziggler tried to fight out of it, he turned onto his back, but Angle was able to hold on. Ziggler managed to get out of it, Angle charged, Ziggler moved, Angle hit the turnbuckle and Ziggler hit the Zig Zag for the pinfall win at 8:10.
Winner by pinfall: Dolph Ziggler
Analysis: **3/4 That was the best match of the first round. I thought Angle did a pretty good job considering it was his first WWE singles match in 12 years. I like how they had Ziggler kick out of the Angle Slam, then Angle had the Ankle Lock and Ziggler fought out of it. Ziggler winning clean is fine although I thought he would get some help from McIntyre. This was the most competitive of the four first round matches.
Ziggler celebrated the win with Drew McIntyre. The win by Ziggler means he moves on to face Seth Rollins in the semifinals.
When The New Day did their entrance, Big E said "Oh Crown Jewel" instead of the city or country name, so that's a bit different. I'm not sure why they did it that way. New Day stood on a stage by the ramp that was supposed to be like a magic carpet as they made their way to the ring. It took a while for them to get down to the ring. I didn't time it, but it must have been about two minutes.
#TheNewDay is entering #WWECrownJewel in STYLE!@WWEBigE@TrueKofi@XavierWoodsPhDpic.twitter.com/P1f8BwMgKn

— WWE (@WWE) November 2, 2018
The Bar are the Smackdown Tag Team Champions and they are joined by Big Show. A clip aired of Big Show helping The Bar win the titles on Smackdown a few weeks ago.
Smackdown Tag Team Championships: The Bar (Sheamus and Cesaro) w/Big Show vs. The New Day's Big E and Kofi Kingston w/Xavier Woods
Big E started with Sheamus with E hitting a clothesline on Sheamus. Kingston went up top with a double foot stomp to the arm of Sheamus. Cesaro with a monkey flip on Kingston out of the corner leading to Kingston landing on his feet and Kingston hitting a dropkick on Cesaro for two. Kingston with a headscissors that took down Cesaro followed by a cross body block off the top for two. Uppercut by Cesaro to the jaw of Kingston put him down. Show got involved by choking Kingston against the bottom rope. Cesaro slapped on a headlock on Kingston. Sheamus tagged in leading to a double shoulder tackle leading to Sheamus slapping on an armbar of Kingston. When Kingston tried to break free, Sheamus kicked him in the ribs. Cesaro with a waist lock into a slam on Kingston. Kingston finally broke free with a back body drop, but Sheamus tagged in to prevent Kingston tagging out. Sheamus also knocked Big E off the apron and Cesaro tagged in with an uppercut followed by a Cesaro suplex for two. Kingston managed to fight out of the corner with Sheamus hitting the ring post and Big E tagged in against Cesaro. Big E did the usual two overhead belly to belly suplex followed by the side belly to belly suplex. Running Splash by Big E went right into the knees of Cesaro. Sheamus tagged in and Big E hit a uranage slam on him for two. Big E charged, but Sheamus stopped him with a knee to the face. Another knee to the face by Sheamus. Big E held up Sheamus on his shoulders, Kingston tagged in with a double stomp to the back and Big E hit a Powerbomb for two as Cesaro broke up the pin. Kingston kicked Cesaro out of the ring. Big E tagged in and tossed Kingston over the top onto Cesaro on the floor. Show on the apron to distract, Sheamus missed a Brogue Kick and Big E rollup got two on Sheamus. Sheamus shoved Big E across the ring, the ref moved to avoid it, Show with a KO Punch (ref never saw it) and Sheamus hit a Brogue Kick on Big E for the pinfall win at 10:30.
Winners by pinfall: The Bar (Sheamus and Cesaro)
Analysis: **1/2 It was a fine tag team match with Big Show getting involved in the finish. I figured Show had to play a part in the ending, so that was a predictable ending. These teams have had several better matches together. This felt like watching a house show match.
The Miz was interviewed backstage by Byron Saxton for the second time. Miz said he beat Jeff Hardy like he said even though he got kicked in the throat and can barely talk. Miz had a sore throat. Miz said it's not about happy endings, it's about him rolling the credits on Mysterio to prove he's the best in the world. The Miz made his entrance.
Rey Mysterio was interviewed backstage by Byron Saxton. Mysterio said that he's been understated by bigger and better, but that makes his W (his win) that much better. Mysterio made his entrance.
WWE World Cup Tournament Semifinals: The Miz vs. Rey Mysterio
Mysterio utilized his speed to begin the match with a dropkick that sent Miz out of the ring. Mysterio with a sliding attack under the bottom rope onto Miz on the floor. Mysterio was selling a rib injury from earlier in the night. Mysterio sent Miz back into the ring leading to punches to the face. Miz countered a mid-air attack from Mysterio by tossing him over the top and across the ring to give Miz control of the match. Miz with a running boot to the face followed by a submission with knees to the back. Miz hit a running knee to the gut of Mysterio. Miz slapped on a leg lock around the ribs while the announcers talked about the celebration Miz would have if he won the World Cup. Mysterio got back to his feet, but Miz stopped him by sending him under the bottom rope to the floor in the same move that Mysterio did earlier as an offensive attack. Miz drove Mysterio into the side of the apron and into the barricade. Back in the ring, Miz got a two count on Mysterio. Mysterio fought out of an abdominal stretch by hitting a DDT on Miz. They were both down for a bit leading to a slugfest and Mysterio hit a springboard cross body block followed by a headscissors that sent Miz across the ring. Mysterio with a headscissors that drove Miz into the turnbuckle, Mysterio set up for the 619 and Miz managed to send Mysterio face first into the turnbuckle. Miz hit a Skull Crushing Finale for a two count as Mysterio got his shoulder up. Miz was shocked by that. The ref put the white gloves on, so there was some blood in the match.
Miz remained in control with the It Kicks to the chest of Mysterio with the announcers not mentioning Daniel Bryan by name and Mysterio rolled up Miz for a two count. Mysterio with a dropkick to the knee, Miz against the ropes and Mysterio hit a 619 kick to the face. Mysterio up top, he jumped off with a splash, Miz got his knees up and Miz cradled Mysterio for the pinfall at 11:15.
Winner by pinfall: The Miz
Analysis: **3/4 That was a pretty good match with Miz finding a way to win with the knees up followed by the cradle into the pin. I thought Mysterio was going to win especially after he kicked out of the Skull Crushing Finale, but Miz still got the win. I thought that Mysterio winning would give him some much-needed momentum for his WWE return. Nope. They went with Miz and I don't mind it because Miz has been great in the last few years.
The win by The Miz means that he moves on to the finals of the WWE World Cup.
Seth Rollins was interviewed by Byron Saxton. Rollins said that everybody in this tournament is facing adversity including him. Rollins said he does his best work when his back is against a wall and he left to have his match. Rollins got another nice ovation from the crowd.
Dolph Ziggler was up next with Drew McIntyre, so there was no interview with Ziggler like the other guys in the semifinals.
WWE World Cup Tournament Semifinals: Seth Rollins vs. Dolph Ziggler (w/Drew McIntyre)
Ziggler took control with a headlock, when Rollins got back he hit a body slam and Rollins hit a clothesline that sent Ziggler over the top to the floor. Rollins whipped Ziggler into the barricade at ringside. McIntyre got in Rollins' face and Rollins dared McIntyre to hit him to get Ziggler DQ'd, so McIntyre moved away. Back in the ring, Ziggler capitalized with a jumping DDT on Rollins for two. Some fans chanted "Let's go Rollins" although it was not a loud chant. Ziggler hit a neckbreaker for two. Rollins charged at Ziggler against the turnbuckle, Ziggler moved and Rollins hit the turnbuckle. Ziggler sent Rollins into the ropes followed by an elbow smash to the face for two. Ziggler kicked Rollins into the turnbuckle followed by a neckbreaker because Rollins has been grabbing the neck during the match. Ziggler slapped on a headlock on the mat as the fans chanted for Rollins. Backslide by Rollins got a two count. Each guy got about three two counts in a row and Ziggler with a sunset flip for two. Rollins hit the ripcord knee on Ziggler for a two count. McIntyre on the apron, Rollins punched him down, Rollins with a catapult to send Ziggler over the top to the floor and Rollins hit a suicide dive on the floor. Back in the ring, Ziggler avoided a Rollins attack leading to a Fameasser for two. Ziggler up top, Rollins met him there with a superplex, but Ziggler avoided a Falcon Arrow and Ziggler hit a Zig Zag for a two count. Rollins came back with a standing side kick to the jaw and a suicide dive on McIntyre. Rollins up top, he shoved Ziggler down, the ref checked on Ziggler and McIntyre shoved Rollins off the top (ref never saw it). Ziggler hit a superkick on Rollins for the pinfall win at 13:05.
Winner by pinfall: Dolph Ziggler
Analysis: ***1/4 It was a very good match that was the usual match from them. There were a lot of nearfalls in the match as well and a few of them were great as false finishes. They have wrestled so many times this year, so I could tell a lot of the spots before they even did them. I'm surprised by the outcome because the Ziggler win meant it is heel vs. heel in the final. McIntyre played a factor in the finish, which was not a surprise because that's what he is out there for. The finish was booked well. No sign of Dean Ambrose in either Rollins match even though Ambrose did make the trip to the show.
The win means that Ziggler faces The Miz in the finals of the World Cup, so it's heel vs. heel between two guys that used to be rivals. They are very close friends in real life. They're the same age and both guys are from the Cleveland area.
An epic rivalry will be renewed in the FINALS of the #WWEWorldCup tournament as @HEELZiggler goes one-on-one with @mikethemiz! #WWECrownJewelpic.twitter.com/4eD9e3O0BP

— WWE (@WWE) November 2, 2018
Post match, Ziggler and McIntyre were interviewed by Byron Saxton on the ramp. Saxton said that some people would consider that an upset and Ziggler did a confident promo. Ziggler said that next time you see him in the ring, he'll be crowned the best in the world.
A commercial aired for WrestleMania with tickets on sale in two weeks.
The WWE Championship match is up next with AJ Styles facing Samoa Joe one more. A video package aired about their rivalry in the last few months.
Samoa Joe was up first looking serious as always. Joe "earned" the title match after attacking Styles on Smackdown this past week.
AJ Styles, the WWE Champion, got a really nice ovation from the crowd. The fans were chanting "AJ Styles" before Styles got out there. The competitors stood in the ring as ring announcer Greg Hamilton introduced them.
WWE Championship: AJ Styles vs. Samoa Joe
Styles worked over Joe's left knee to start the match with Styles kicking the left leg of Joe. Styles went for an attack on the floor, Joe avoided it and sent Styles face first into the barricade. They battled in front of the announce tables with Joe hitting a suicide dive with a forearm that sent Styles right into the side of the announce table. It looked like a rough landing from Styles, but he appeared to be okay. The ribs and left arm of Styles hit the edge of the announce table. Back in the ring, Joe hit a jumping kick for two as Styles got his foot on the bottom rope. Joe slapped on a chinlock. The fans were doing their own chants in the crowd. Styles got back into it with a jumping kick to the head. Styles with a forearm against the turnbuckle, Styles jumped off the middle ropes with a moonsault into a reverse DDT for a two. The fans chanted "AJ Styles" again. Joe left the ring, Styles launched himself over the top leading to a forearm to the face. Styles jumped off the top, Joe moved and Joe hit a powerslam for a two count. Joe connected with a stiff clothesline for a two count. Styles came back with a Calf Crusher submission on the left leg leading to Joe getting to the ropes soon after. Styles got a rollup for two, Joe fought out of it and Joe slapped on the Coquina Clutch submission. Styles grabbed the left leg of Joe to counter and Joe got to the ropes to break free. Styles was bleeding on the arm, so the referee put on the dreaded white gloves. They battled by the turnbuckle with Joe hitting an elbow to the head, but Styles hit a Pele Kick to the head for a two count. Joe sent Styles to the apron, forearm by Styles and a Styles went up top where he hit a Phenomenal Forearm to the head for the pinfall win at 11:15.
Winner by pinfall: AJ Styles
Analysis: *** Good match as usual from these guys, but they've also had plenty of better matches together. When Styles hit that Phenomenal Forearm I thought Joe was going to kick out, but that didn't happen. I liked the story of the match with Styles working over Joe's legs throughout because it showed how relentless Styles is and I thought that a Calf Crusher win by Styles would happen, but they went with the Phenomenal Forearm instead. I'm not surprised that Styles won this match. I expected him to retain.
The win by Styles means that he is five days away from one year as WWE Champion since he won on November 7, 2017 on Smackdown. This was day 360 of Styles as the champion.
A commercial aired for the WWE 2K19 video game.
Baron Corbin, Raw's acting General Manager, made his entrance wearing his TGI Friday's like gear. Corbin walked over to the vacant Universal Title that was on display at ringside.
Brock Lesnar made his entrance with Paul Heyman by his side. Lesnar got one of the loudest reactions of the show far and he also got pyro for his entrance.
Braun Strowman was up next. He got a big ovation from the crowd too.
The wrestlers stood in the ring of the introductions. Greg Hamilton did the intro for Strowman, but Paul Heyman grabbed the microphone and introduced Brock Lesnar. Baron Corbin went into the ring to hold up the Universal Title. Corbin hit Strowman in the back of the head with the title. Corbin told the ref to call for the bell, so he did.
For the Vacant Universal Championship: Brock Lesnar (w/Paul Heyman) vs. Braun Strowman
Lesnar hit a F5 on Strowman and covered for two. Lesnar picked up Strowman and hit a second F5 for a two count. Lesnar connected with a third F5 leading to Strowman kicking out at two again. This time, Lesnar picked up Strowman on his shoulders and hit a F5 over the top to the floor. That counts as four F5's by Lesnar. The referee counted Strowman out of the ring, so if Lesnar won by countout he would win. Strowman got back in before ten. Lesnar took his MMA gloves off to expose his bare knuckles. Lesnar picked up Strowman again, but this time Strowman fought back with a boot to the face. Lesnar recovered quickly from that, Lesnar hit a fifth F5 on Strowman for the pinfall win and Lesnar wins the Universal Championship at 3:15. What the hell? That was my immediate reaction.
Winner by pinfall and New Universal Champion: Brock Lesnar
Analysis: * It was a very cheap win for Lesnar due to the cheap shot from Corbin to start the match. I did not see that coming and I'm sure that a lot of people watching this are pissed off about it. Strowman barely got any offense in. It certainly upsets me because I thought that Strowman was going to win and I think he deserved it, but WWE went the shocking route again by having Lesnar win. I'm not a fan of that decision at all.
Lesnar left with the Universal Championship and his advocate Paul Heyman, who had a big smile on his face.
The damage was done early by @BaronCorbinWWE to @BraunStrowman, and now @BrockLesnar is once again YOUR #UniversalChampion! #WWECrownJewelpic.twitter.com/auCfYG8vQC

— WWE (@WWE) November 2, 2018
Analysis: That's what Heyman said was going to happen. I didn't believe it, but there it is. I wonder if Lesnar shows up at UFC on Saturday at Madison Square Garden where he can confront Daniel Cormier while Lesnar has the Universal Title with him. I can see WWE wanting to do that to get some publicity.
There was a plug for Survivor Series on November 18. That means it will be Universal Champion Brock Lesnar vs. WWE Champion AJ Styles at Survivor Series just like last year. They also announced Intercontinental Champion Seth Rollins vs. United States Champion Shinsuke Nakamura and Raw Women's Champion Ronda Rousey vs. Smackdown Women's Champion Becky Lynch. When Rousey and Lynch were shown on the screen, they were cheered by the crowd.
Analysis: The Styles vs. Lesnar match was great last year and was Lesnar's best match in the last five years. Maybe they can do even better this time.
The Commissioner of Smackdown Live Shane McMahon was introduced to a good ovation from the crowd. Raw's acting GM Baron Corbin was at ringside. They took their places by the World Cup trophy.
The intros took place for the WWE World Cup finals with The Miz facing Dolph Ziggler with Drew McIntyre. The referee sent McIntyre to the back because he said it is going to be one on one. Ziggler didn't like that, but the ref made Drew leave.
The Miz attacked Ziggler before the match. They went to the floor. When Miz jumped out of the ring, he favored his right leg as if it was injured. Miz told the referee he was fine and able to compete. The referee told Miz to get into the ring to show he can compete. The referee called for more referees to check on him. Shane asked Miz if he was fine and Miz told him he was fine. Miz yelled at referees that he has never been injured and to leave him alone.
The referee told the announcer that Miz had to forfeit because he cannot compete in the finals. Shane McMahon grabbed the microphone saying that it's not going to end like that. Shane told announcer Greg Hamilton that's not how it will happen. Shane said that he is going to take the place of The Miz. The announcers questioned this and if it was allowed.
Analysis: This just comes across as an overbooked mess. I don't think anybody saw this coming and I don't think it was a good idea either.
WWE World Cup Tournament Finals: Dolph Ziggler vs. Shane McMahon (Replacing The Miz)
Shane was wrestling in jeans, sneakers and a tank top. Shane with a running elbow on Ziggler to start the match. Corbin tripped up Shane, so the referee sent Corbin to the back. Ziggler took advantage of that with a Zig Zag for two. Shane got back into it with a catapult that sent Ziggler into the top turnbuckle. The fans were going wild as Shane went up top and hit a Coast to Coast dropkick on Ziggler against the turnbuckle for the pinfall win at 2:30.
Winner by pinfall: Shane McMahon
Analysis: 1/2* That was so weird. What the hell was that? I don't know what's going on. That was a bizarre result and I didn't think Shane would win with that dropkick, but that's exactly what happened. That was the stupidest ending to a tournament I think I've ever seen in WWE history.
Shane celebrated the win while the announcers wondered what was going on. Cole said he couldn't put into words what happened in the last 20-30 minutes and I agree with that. Shane was given the World Cup trophy and he celebrated with it while fans at ringside were happy about it. The announcers treated it like it was a cheap win for Shane and a confusing situation.
SHANE. O. MAC. = BEST. IN. THE. WORLD.#WWEWorldCup#WWECrownJewel@shanemcmahonpic.twitter.com/P0QDMs9aeB

— WWE (@WWE) November 2, 2018
Analysis: This might lead to a heel turn for Shane becoming an egomaniac. I don't know. He's due for a heel turn anyway.
There was a commercial for WWE Network.
The video package aired for DX vs. Brothers of Destruction. The show is at three hours with one match left.
The Degeneration X duo of Shawn Michaels and Triple H made their entrance first to a loud ovation. I said that Lesnar got the biggest pop earlier, but this one topped that. The fans loved the DX guys and there were plenty of DX glowsticks in the crowd.
Kane entered first for his team. He stopped at the bottom of the ramp
The Undertaker made his very slow entrance. The fans reacted to him in a big way. There were fireworks above the stadium as he finally got into the ring. I timed it this time and it took about four minutes for Undertaker to get ready to start the match.
#DX. #BrothersOfDestruction. This is SURREAL! #WWECrownJewelpic.twitter.com/rkWi6pR1wq

— WWE (@WWE) November 2, 2018
Degeneration X (Shawn Michaels and Triple H) vs. Brothers of Destruction (The Undertaker and Kane)
The fans were chanting "this is awesome" as the four legends stared at eachother in the ring. The bell finally rang. From the time the video package to the start of the match it was probably 15 minutes.
Triple H and Kane started. There wasn't much that happened there. Shawn tagged in with a punch off the top. It's so weird writing about a Shawn Michaels match again and even weirder that he's got a very bald head. Michaels has "NXT" on his tights since he's a NXT coach. Michaels hit a neckbreaker on Kane and celebrated it. Kane sat up, Michaels almost got a superkick and Kane backed away. Undertaker tagged in leading to a showdown with Michaels as the fans cheered loudly for this confrontation. Taker dominated Michaels right away with a boot to the face followed by an arm wrench by Taker. Shoulder to the arm of Michaels by Undertaker. Hunter into the ring with a punch on Taker, so Kane went after Hunter with punches. Taker whipped Michaels upside down against the turnbuckle while Kane whipped Hunter into the ropes leading to Hunter's usual bump over the top. Taker slammed Michaels down and tossed him over the top to the floor as Kane and Taker stood tall in the ring. The DX guys went back into the ring leading to clotheslines where Kane and Taker landed on their feet. Taker worked over both DX guys with punches. Back in the ring, Taker with the rope walk leading to a punch to the back of Michaels leading to another "this is awesome" chant. Hunter tagged back in, knee to face, no sell by Taker and a clothesline by Taker connected. Kane tagged in, Hunter chopped him and hit a DDT. Michaels back in with a forearm followed by a kip up, atomic drop and Michaels wanted a powerslam, but Kane powered out. Hunter and Shawn did a double team suplex on Kane. Michaels slowly went up top and hit a lefty elbow drop to the chest of Kane. Michaels wanted a superkick, Kane blocked it and hit a Chokeslam leading to a tag to Undertaker. Taker with the snake eyes that sent Michaels into the top turnbuckle, boot to the face and a leg drop by Taker got a two count because he doesn't have the power of Hulkamania to win with that. Taker decked Hunter with a punch, so Michaels nailed a Sweet Chin Music superkick that put down Taker.
Taker left the ring with Michaels as Taker cleared off both announce tables. The referee John Cone was not counting them out of the ring. Taker set up Shawn for a Tombstone on the table, but Hunter saved Shawn and Hunter whipped Kane into the steel steps. Hunter and Taker missed some whip in spot by the barricade. Kane picked up Hunter and gave him a Chokeslam through the announce table that was not cleared off, so Hunter's back hit those monitors. That looked like a rough landing. If the ref was counting them outside the ring, it would have been a double countout. Undertaker hit a leg drop on Michaels on the edge of the apron. Back in the ring, Taker got a couple of nearfalls against Michaels. Hunter was still down by the broken announce table. The Brothers of Destruction made quick tags as they worked over Michaels with Taker hitting a suplex that got a two count. Kane and Taker kept on working over Michaels for two counts off moves that were not going to finish him off. Kane hit a sidewalk slam for two. Kane up top and Michaels tripped him up on the top, so both guys are down. Michaels managed to shove Taker into the ring post. The match was around 20 minutes at this point.
Michaels went up top, Kane tried to knock him down, Michaels punched him down and Michaels hit a moonsault off the top onto the floor where his knees hit the face of Kane and Taker. Michaels landed hard on the floor as well. Kane's mask was off due to something that happened, but then it was back on after the replays. Magic! Hunter was back in it after about ten minutes of laying on the floor and Hunter hit Kane with a knee to the face. Hunter with a spinebuster on Undertaker. There was a back body drop by Taker, Hunter avoided a Tombstone and a Chokeslam attempt leading to Hunter hitting a Pedigree on Taker. That didn't look great with a poor sell from Taker, who is probably tired. Hunter dumped Kane out of the ring. Taker slapped in the Hell's Gate submission on Hunter and Michaels was there to superkick Kane onto Undertaker to break the hold. All four guys were down in the ring. Kane and Taker stood up with Cole trying to tell us it was an incredible performance no matter what happened. I don't know about that. Michaels gouged Kane's eye and Michaels hit a superkick on Undertaker and a superkick on Kane. Hunter hit a Pedigree on Kane for the pinfall win at 27:45.
Winner by pinfall: Degeneration X (Triple H and Shawn Michaels)
An UNBELIEVABLE performance in the main event of #WWECrownJewel…and #DX reigns supreme! @TripleH@ShawnMichaelspic.twitter.com/pO4nHkzDZj

— WWE (@WWE) November 2, 2018
Analysis: **1/2 It was a long and grueling match with an outcome that I didn't expect. I thought that since Hunter beat Undertaker at Super Show-Down that we would see Taker and Kane get the win here. Instead, Triple H won another legends match. It's not a surprise that Kane was the one that got pinned since WWE rarely has Undertaker lose even at his advanced age. If you want to get technical, the match should have ended by countout a few times there, yet it kept on going. The part where Triple H sat by the announce table for ten minutes was boring. They could have cut that out to make the match more interesting. The performance of Michaels was pretty good and he really didn't look that slow considering he wrestled no matches in eight years. It was hardly the classic match that Cole tried to tell us it was, though. It was fine and I don't think it would be fair to call it bad, but my rating for it should tell you that I thought it was just an average match. The crowd was into the match a lot, so I'm sure that's something WWE is going to be happy about. I assume there's some other match with these guys whether it's singles or another tag, but I expect Undertaker to win that one.
After the match, Cole said we should stand up and give them the ovation they deserve. Hunter and Shawn were huddled in the corner with Michaels dealing with a bloody nose. Cole was really going heavy in trying to paint this as some classic match. It wasn't that, but that's what they were trying to tell us.
Hunter and Shawn continued the celebration in the ring as the fireworks went off above the stadium. The show signed off there with the fireworks going off.
The run time of Crown Jewel was 3 hours and 44 minutes.
Analysis: I'm fine with that length of the show. I think if they shaved off 15 minutes it may have helped. I'm glad it didn't go for four hours.
INJURY UPDATE: Triple H suffered a torn right pectoral muscle during the match. He was throwing lefty chops at one point, so it was obvious something was wrong. He will have surgery when he gets home to America.
Five Stars of the Show
1. Shawn Michaels – Respect for his performance after eight years away. It's not easy, but he did well.
2. Dolph Ziggler
3. The Miz
4. AJ Styles
5. Seth Rollins
Final Thoughts
It gets a 3 out of 10 from me.
This was a bad show and I don't know if there's anybody that could really defend it as anything other than that. I'd like to think of myself as being a fair reviewer and I didn't want to hate Crown Jewel going into it. They just did some stupid things that made me dislike this show a lot.
Some of the matches were really short and stuff like Lesnar beating Strowman for the Universal Title was really deflating to see because it's boring to see Lesnar with that title again. Maybe it's to have Lesnar show up in UFC like I pointed out earlier, but really, shouldn't you think about putting over your guy Strowman? I guess his moment will come down the line. Shane McMahon winning the World Cup? What the fuck is that? That was so random. I guess it's good to be the son of the booker. The main event was fine as a nostalgia match, but I felt like it went on too long.
The crowd was vocal for most of the night. They knew everybody and reacted well.
Poor effort by WWE. This roster has so much talent and they should do better than put on a 3 out of 10 type show. It's not like WWE is going to admit that, but I was bored by a lot of it. You can be a lot better than this, WWE. It's so weird that a show this bad took place five days after the great Evolution show. That shows how hot and cold WWE can be these days. It's my birthday in two days. Thanks for this gift, WWE! Haha.
I don't recall giving other PPVs a score lower than a 3 except December to Dismember 2006, which I gave a 2 out of 10 and you can read that here. Crown Jewel at least had a couple matches around the three star range to save it from really being the worst ever.
Pay-Per-View Rankings for 2018
Evolution – 8.5
Royal Rumble – 8
Hell in a Cell – 7.5
Money in the Bank – 7.5
WrestleMania – 7
SummerSlam – 7
Fastlane – 7
Greatest Royal Rumble – 6.5
Super Show-Down – 6
Extreme Rules – 5
Backlash – 4
Crown Jewel – 3
———
Thanks for reading this review. My contact info is below. I'll be back during the week with Raw and Smackdown reviews as usual.
Email: mrjohncanton@gmail.com
Twitter: @johnreport