The John Report: The WWE Raw Deal 06/20/22 Review
This week's WWE Raw featured more Money in the Bank qualifying matches like Asuka facing Becky Lynch, plus an Elias concert that should lead to some interesting reactions from Kevin Owens and a whole lot more.
Some weeks WWE advertises a lot going into Raw. This was not one of those weeks. Money in the Bank is on July 2, so they have less than two weeks to fill out that card.
This is the Raw Deal for episode #1517 of Monday Night Raw. It's taking place at the Pinnacle Bank Arena in Lincoln, Nebraska. Follow me on Twitter @johnreport. Let's get to it.
Raw began with a graphic saying: "In Memory of Tim White 1954-2022." Tim White was a beloved referee and had a lot of roles behind the scenes in the company as well. We'll miss him as well as Dave Hebner, who also worked for WWE for a lot of years.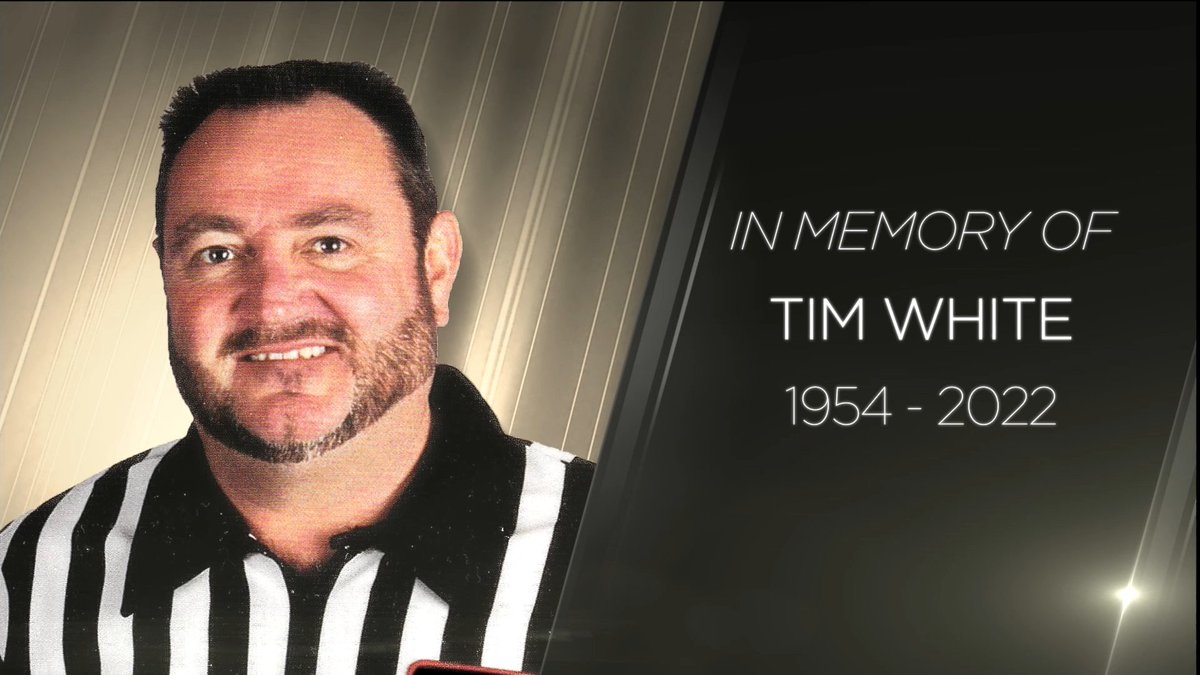 Bianca Belair made her entrance. The Raw announce team of Jimmy Smith, Byron Saxton and Corey Graves welcomed us to Raw with some information about what's coming up.
Let's Hear from Bianca Belair
Belair, the Raw Women's Champion, welcomed us to Raw. Belair said she was looking forward to defending her title against Rhea Ripley. Belair said that unfortunately, Ripley will not be medically cleared in time to compete in that match, so this match isn't happening…yet. Belair said that when Ripley returns, she'll be ready. Belair said the question remains who will she defend her title against at Money in the Bank? Belair mentioned five women in a match: Alexa Bliss, Liv Morgan, Carmella, Asuka and Becky Lynch. They'll have a Fatal 5-Way match to see who faces Belair at Money in the Bank.
Becky Lynch made her entrance saying she's the number one contender while adding that she hasn't got a one on one rematch after they had the greatest match at WrestleMania. Lynch complained about the match at Hell in a Cell as well. Lynch said that when she wins this Fatal 5-Way match tonight it will make taking back her title so much sweeter.
Asuka joined the promo party while mocking Lynch because she was crying and a "Big Time Baby." Lynch mentioned Asuka's shoulders were flat to the mat the last two times they had a match.
Liv Morgan was next talking about how Lynch shouldn't just be worried about Asuka because Liv is always ready. Liv noted she's already in the Money in the Bank match, but she'll gladly trade that in to go one on one against Belair.
Carmella showed up to say she knows why she was in the match tonight as a former champion, but why was Liv out there? Carmella said they should kick Liv out of the match tonight. Liv said she's there because she's been there and if Mella talks to her like that again, she'll give her more time off. Carmella said that Liv only made Money in the Bank Ladder Match by riding Alexa Bliss's coattails.
Alexa Bliss was the last woman to join the promo fun. Bliss wondered if she should mention the guy with the chin that won Money in the Bank for Carmella. Bliss ripped Carmella for not being able to win on her own.
Belair said that the WWE Universe is ready for some action, so how about they show us who is ready to compete with Belair? That match is next.
Analysis: It's a shame that Ripley is out because I was looking forward to that match against Belair. Now we get yet another multi-woman match to see who gets a title shot. I don't really like the promo train style segment that they booked here, but that's typical WWE where they want each woman to speak for about a minute before the next one comes out there to spout her own dialogue. Anyway, it's a simple way to set up a match after a break.
(Commercial)
The video aired reminding us that John Cena is back on Raw next week.
Asuka vs. Becky Lynch vs. Alexa Bliss vs. Liv Morgan vs. Carmella
The first fall wins this match. No DQ's and no countouts in a match like this. Carmella no longer wears a mask during the match. Her husband Corey Graves explained it saying they have an insurance policy that if something were to happen then they'd make a lot of money. Good line anyway.
Asuka and Lynch went brawling out of the ring to the floor. Morgan and Bliss knocked Carmella out of the ring. Morgan and Bliss did a gimmicky roll around the ring spot followed by some more nearfall spots including a rolling inside cradle spot. They each punched eachother and Carmella was back in with pin attempts on both women. Asuka back in with a spinning back fist to Carmella, then Lynch tripped up Asuka and Bliss hit a neckbreaker on Carmella. Lynch with two kicks on Bliss, then Lynch missed a leg drop when Bliss moved and Bliss hit a punch to the face. Bliss with a headscissors sending Lynch out of the ring. Carmella with a knee to the ribs of Bliss. Carmella slammed Bliss face first into the mat. Carmella with a hair pull to the mat for two. Morgan kicked Carmella's face into the middle turnbuckle. Morgan went up top, Carmella shoved her off the top and Morgan landed on some women on the floor. That led to a break.
(Commercial)
Bliss worked over Lynch with punches, but Lynch came back with an Exploder Suplex. Morgan with a kick and knee on Lynch. Morgan with a missile dropkick. Morgan with a neckbreaker-like move while Lynch was moving for a two count. Lynch sent Morgan into the turnbuckle followed by a rollup for two. Carmella back in with a headscissors takedown on Lynch onto Morgan, but Asuka broke up the pin. Carmella kicked Asuka two times for a two count. Asuka trapped Carmella in an Asuka Lock submission, but Bliss broke it up. Lynch tossed Bliss out of the ring. Lynch battled Asuka again, but Morgan hit a missile dropkick on Asuka. Lynch tossed Morgan out of the ring. Asuka got an inside cradle on Lynch for two. Lynch with a Manhandle Slam on Asuka, Bliss hit Twisted Bliss off the top for two because Carmella and Morgan broke it up. All five women were down selling. The fans chanted 'this is awesome" for them. Asuka kicked Bliss in the head, Lynch tossed Asuka out of the ring and Morgan hit double knees on Lynch. Morgan went for Oblivion on Lynch, but Lynch held on and Hit the Manhandle Slam on Morgan. Asuka broke up Lynch's pin attempt and kicked Lynch. Bliss knocked Asuka down on the floor. Bliss went up top and jumped off with Twisted Bliss, but Morgan got the knees up. Carmella back in with a superkick on Morgan for the pinfall win. It went 12 minutes.
Winner by pinfall: Carmella
Analysis: ***1/4 A pretty good match here with a lot of nearfalls with all five women getting some moments to shine. I like they protected finishing moves for the most part because when people kicked out of them it was usually because somebody else broke up the pin. Carmella winning is fine since she's not really a threat to win and Belair is going to beat her. I doubt anybody is going to pick Carmella to win that match. Those two wrestled eachother a lot last year when they were on Smackdown with Belair winning all the time.
Carmella celebrated the win while her husband Corey Graves was very happy about it on commentary. Belair and Carmella had a staredown.
Becky Lynch was shown complaining to WWE Official Adam Pearce in the backstage area. Lynch complained about how things weren't fair and she should be the champion, etc.
(Commercial)
They promoted John Cena merchandise on WWEShop available now.
Becky Lynch was still complaining to WWE Official Adam Pearce about not being part of Money in the Bank with Lynch noting she was on the poster for the event. Pearce said that Lynch was originally advertised to face Asuka tonight, so they can have that match later tonight. Lynch wasn't happy that it was happening tonight.
Vince McMahon's music hit as the announcers got excited about the boss appearing. The fans cheered Vince with some of them singing along with the "No Chance in Hell" song. Vince said it was 1,517th edition of Raw, which makes it the longest-running episodic television show in history (the phrase WWE has been pushing for many years now). Vince thanked the fans. Vince said that Raw has been on the air for almost 30 years. Vince said that 20 of those 30 years have been dominated by the greatest WWE superstar of all time, it's Mr. Hustle, Loyalty and Respect…John Cena. (Cena spent many years on Smackdown as well, so it's a reach to say he's only a Raw star.) Vince noted that Cena makes his return next week. Vince was cheered during this. Vince also nearly fell getting in and out of the ring. He's old.
Analysis: The Vince appearance was similar to Smackdown when he was only out there briefly for a promo. I think it's his way of showing that it's business as usual and he's in good spirits despite the investigation into his personal life. I never expected him to publicly address the investigation. His lawyers probably told him not to say anything and he's going to listen to them. He's a weird guy, but I think we already knew that for decades now.
A video package aired showing highlights of last week's Smackdown with Roman Reigns defeating Riddle to retain the Undisputed WWE Universal Championship in a great match. After the match, Brock Lesnar returned and gave Reigns an F5 along with F5's for The Usos as well. Reigns vs. Lesnar is on for the Undisputed WWE Universal Championship at SummerSlam.
Riddle made his entrance for a match.
(Commercial)
Riddle did a promo saying his best friend Randy Orton nearly had his career ended by Roman Reigns and The Bloodline. Riddle said he'd get vengeance for both of them. Riddle said he was this close and hit Roman with one of the sickest RKO's ever, but Roman's the Tribal Chief that hit Riddle with a Spear that almost broke Riddle in half. Riddle said that he let himself down, he let the fans down, and he let Randy down. There were "RK-Bro" chants. Riddle said that he might be down, but he's definitely not out. Riddle said he can't challenge Roman for his title, but he can win Money in the Bank. Riddle noted that if he wins Money in the Bank and cash in on Roman Reigns, he'll get that sweet vengeance that he and Randy so truly desire. Riddle mentioned Drew McIntyre, Sheamus & Seth Rollins in Money in the Bank with Riddle saying that Seth did his buddy Cody wrong with that sledgehammer shot, so Riddle will hit Seth with a ladder. That was it.
Omos made his entrance with MVP by his side. MVP made some marijuana references asking if Riddle was hanging with Snoop and mentioning a stash. MVP told Riddle he won't make Money in the Bank because Omos is in his way. MVP said that Riddle will get high tonight when Omos lifts him up and slams him down to reality. Riddle said he'll get high when he lifts his hand high in the air after beating him with the RKO or RK-Bro. That match is next.
Analysis: The promo by Riddle was okay. He lost to Reigns clean, but he's got a shot to be in the Money in the Bank and he could be a winner of that match too.
(Commercial)
Men's Money in the Bank Qualifying Match: Riddle vs. Omos (w/MVP)
Riddle had his ribs taped up. Riddle worked over Omos with kicks to the body, but Omos came back with a sidewalk slam. Omos hit a running back splash on Riddle in the corner followed by a hard whip into the corner. Seth "Freakin" Rollins was shown watching the match on a TV screen since he's in the Money in the Bank match. Riddle charged right into Omos, who caught him with a bearhug. Omos with a forearm to the lower back followed by another bearhug. Riddle with elbows to break free, Omos went for a lifting slam and Riddle hit a jumping knee to the face. Riddle hit two running forearms. Omos caught Riddle and tossed him across the ring. Omos charged, Riddle got his feet up and Riddle hit a twisting body attack off the ropes. Riddle tried an RKO, Omos blocked it and Omos hit a double Choke Bomb for the pinfall win after three minutes.
Winner by pinfall: Omos
Analysis: * A dominant win by Omos with Riddle selling the rib injury from Smackdown. It's not the result I wanted. I really hope Omos doesn't win Money in the Bank.
After the match, MVP told Omos to continue the attack. Omos hit a double Choke Bomb on Riddle again.
Seth "Freakin" Rollins made his entrance wearing a pink/white suit. Riddle was still in the ring, Riddle got back to his feet and Rollins hit him with a forearm to the face. Rollins tossed Riddle out of the ring.
Rollins said that he doesn't share airspace with losers like Riddle. Rollins said that Riddle lost his buddy Randy, then he lost the title match to Roman Reigns and now he lost his opportunity at Money in the Bank. Rollins laughed about it. Rollins said that nobody in the Money in the Bank match can beat Roman Reigns because the entire planet knows only one man has Roman's number…and you're looking at him. Rollins said that Roman has been dodging him since Seth "emotionally dismantled him" at Royal Rumble. Seth said that Roman can run and hide all he wants, but Seth will find him. Seth talked about how if you think the first time he cashed in Money in the Bank was something, you should see the next time because he's a visionary, revolutionary and here comes Riddle with a punch on Rollins. However, Riddle was hurting, so Rollins kicked him in the ribs and then Rollins gave Riddle The Stomp in the middle of the ring. Rollins left happily while Riddle was down in the ring.
Analysis: Bad night for Riddle getting his ass kicked multiple times. Rollins was his usual self with the cocky heel promo. I liked how Rollins referenced his success against Reigns because he actually beat Reigns at Royal Rumble although it was not a pinfall win. They never followed up on it. Anyway, that Rollins-Riddle interaction should lead to a match between them.
Theory, the United States Champion, made his entrance in his wrestling gear. He had a microphone around his head again.
There was another video promoting John Cena returning to Raw next week for his 20-year anniversary celebration.
(Commercial)
Let's Hear from Theory
They showed last week's Raw when Theory lost the Posedown Challenge to Bobby Lashley. After it was over, Theory sprayed baby oil in Lashley's face and then he knocked Lashley out of the ring. It was a lame segment.
Theory was standing on a podium in the ring talking about how he's the new Chosen One and the new face of WWE. Theory reminded us he's the youngest US Champion in WWE history. The fans booed him. Theory said he proved that Bobby Lashley can't touch him and nobody can touch him. Theory said that next week might be the 20-Year Cena celebration, but his time is up and my time is now. Theory said that he embarrassed Bobby Lashley last week, but he didn't get to show all of us his immaculate poses. Theory said tonight you get to see the most perfect body in all of WWE at the Invitational Theory Posedown. Graves: "Lucky us." Ugh.
Theory did more posing in the ring. If I wasn't writing live I would hit fast forward or change the channel. Theory did a pose in the ring with the fans cheering because they saw Lashley was in the ring behind Theory. Theory took a selfie, so then he saw Lashley was standing behind him. Theory sprayed baby oil in Theory's face and Lashley gave Theory a Spear. Lashley said he's not asking Theory, he's telling him that the United States Title is coming home to Lashley. Bobby's music played to end it. They showed Theory's selfie on the big screen, which made Theory angry.
Analysis: It was fine as a segment to get heat on Theory for his cheap attack on Lashley last week. Theory mentioning Cena will likely mean that he will confront Cena on Raw next week since there are rumors of a Theory-Cena match at SummerSlam, but I don't know if it's happening. Anyway, Lashley getting payback on Theory made sense based on what happened last week. I assume it leads to a US Title match. The weird thing is that Lashley beat Omos in their feud, yet it's Omos in Money in the Bank while Lashley is not it yet and Lashley may be out of it since he's targeting Theory now. That's some weird booking.
There was a clip shown from two weeks ago showing when The Judgment Day (Finn Balor, Damian Priest & Rhea Ripley) attacked Edge.
The Usos made their entrance with Jey in singles action.
(Commercial)
Theory was shown with a towel backstage wiping his eyes from the baby oil attack by Lashley. Kevin Patrick interviewed Theory, who said he talked to management and that Lashley has to defeat three opponents in a Gauntlet Match tonight to earn a US Title match against Theory at Money in the Bank.
The Usos did an in-ring promo with Jey saying they are the Undisputed WWE Tag Team Champions, The Usos. Jimmy said that they own the gold on Raw, Smackdown and The Bloodline are running both shows. Jey said that just like Roman Reigns smashed Riddle and Roman will smash Brock Lesnar again. They said they'll smash The Street Profits at Money in the Bank because they're The Two's while The Usos are The Ones.
The Street Profits duo of Montez Ford and Angelo Dawkins made their entrance. Dawkins said that they beat them so bad that The Usos couldn't get back into the ring. Ford said that the only thing better than having Money in the Bank is having more gold around their waist. Ford told them to enjoy the title reign while they can because The Street Profits are up and they want the smoke.
Jey Uso (w/Jimmy Uso) vs. Angelo Dawkins (w/Montez Ford)
Jimmy had a great match with Ford last week with Jimmy getting the win, so now Dawkins faces Jey. It's The Usos vs. The Street Profits for the Unified Tag Team Titles at Money in the Bank.
Dawkins sent Jey into the corner leading to Dawkins hitting a jumping kick. Jey pulled down the top rope to send Dawkins out of the ring. Jey hit a suicide dive onto Dawkins on the floor. Jey clotheslined Dawkins over the barricade leading to a break one minute into the match.
(Commercial)
The match continued with Dawkins hitting two clotheslines, Jey with a kick to the gut and a punch. Dawkins with a jumping back elbow. Dawkins with an overhead suplex on Jey for a two count. Dawkins missed a corner splash and Jey hit a neckbreaker for two. Jey charged, Dawkins ran him over with a shoulder tackle and Dawkins hit the double underhook suplex called The Silencer for a two count. Jey with a jumping knee, Dawkins with a punch, but Jey was back with a superkick. Jey went up top, he jumped off, Dawkins caught him and Dawkins hit a Sky High spinebuster for the pinfall win after seven minutes.
Winner by pinfall: Angelo Dawkins
Analysis: **1/4 A solid match with Dawkins getting the win after his partner Ford lost to Jimmy last week. That's typical 50/50 style booking that WWE loves to do. The Sky High spinebuster is a move that D-Lo Brown made famous in the late 1990s, so I don't mind seeing it as a finishing move for Dawkins in a match like that.
They showed Elias sitting down on a couch playing the guitar while Ezekiel sat on the same couch with him. Ezekiel asked where Elias has been, so Elias said that he's been playing music all around the world. Elias said that he's a changed man and he's proud to perform in Nebraska while saying he hopes that people remember that WWE stands for Walk With Elias. Ezekiel said it means the world to him. Ezekiel said maybe Elias will get to see Ezekiel in the Money in the Bank Ladder Match. Elias told Ezekiel to focus on what's in front of him. Elias said that Ezekiel is doing a great job, Ezekiel said he loves him, Elias said he loves him too and Elias said he had to tune up his guitar. Elias was up next.
Analysis: That's some creative film editing. The fake beard was on Elias while Ezekiel sat on the couch with him. They can film the promos separately and then edit it together. There is definitely some intrigue with how they have them interact in the ring with Kevin Owens and others.
(Commercial)
Let's Walk With Elias
Elias was in the ring with his guitar saying it felt great to be here in front of the good people in Nebraska. Elias did his bit about what WWE stands for…and the fans chanted "Walk With Elias." He did it twice and said that he missed that. Elias had a song for Ezekiel, but here comes Kevin Owens with the interruption.
Owens claimed that nobody wants this concert and called Elias a liar with no integrity. Owens said that he's French Canadian, so he's as smart as it gets. I agree with the Canadian part. Owens said that movie magic can make it happen with him talking on the couch while saying that last week he saw a movie with a dinosaur flying a helicopter. Ezekiel appeared on the video screen saying that Owens had to accept this and move on. Elias said that he's not lying, but to make this clear Elias can sing a song for Owens right now. Elias sang a song about how "KO is a liar" and the fans liked it, so Owens grabbed the guitar and threw it out of the ring. Elias hit a jumping knee to the face. Elias grabbed another guitar that was in the ring and smashed it on KO's back. Owens stumbled to the back holding his back while Elias celebrated in the ring.
Owens was shown in the backstage area holding his back after he was hit with the guitar. Kevin Patrick asked Owens if he was convinced that Elias and Ezekiel are not the same person. Owens said that he probably pre-recorded it and then he threw a beard on as well. Owens said that next week he's challenging him to a match, then he said he didn't care if it was Elias or Ezekiel or even a little brother Elrod. Ezekiel walked up to Owens saying he accepted. Ezekiel left. Owens: "Elrod!"
Analysis: The storyline is a bit silly for sure, but from a performance standpoint Owens continues to do great work and is very entertaining in his role. It's also been good for Ezekiel/Elias since I was bored by Elias in the past, but this whole thing has freshened up the performer a bit.
Bobby Lashley made his entrance for the Gauntlet Match to try to earn a US Title shot.
(Commercial)
The video aired promoting John Cena on Raw next week for his 20-year anniversary celebration.
Gauntlet Match #1: Bobby Lashley vs. Chad Gable (w/Otis)
Lashley had a side headlock takedown followed by a waist lock slam to the mat. Gable with a chop followed by a "SHOOSH" and Lashley came back with a neckbreaker. Lashley with a shoulder tackle along with a trip and a slap to the face. Gable to the apron, Lashley with a forearm that knocked Gable off the apron into the commentary table. Lashley sent Gable into the barricade. Lashley put Gable on his shoulders followed by Lashley sending Gable into the ring post. Back in the ring, Lashley hit a delayed vertical suplex for about 20 seconds. Lashley charged, Gable with a trip into an Ankle Lock and Lashley sold it for about 30 seconds before he kicked out of it. Gable with a two-handed shot to the chest, Gable went up top and hit a moonsault for a two count. Lashley came back with an overhead suplex across the ring. Lashley applied the Hurt Lock submission, Gable tapped out and Otis knocked Lashley down with a forearm to the back. Lashley won after five minutes.
Winner by submission: Bobby Lashley
Analysis: **1/4 An obvious match result there with Gable getting more offense than I thought he would. It was cool to see some of the amateur wrestling moves between two guys that were very successful as amateur wrestlers earlier in their lives.
Gauntlet Match #2: Bobby Lashley vs. Otis (w/Chad Gable)
Lashley was out on the floor, so Otis whipped him into the barricade and into the ring post. They went to break there. Otis went back in to break the count, then he left the ring and ran over Lashley on the floor. Otis hit a running splash on Lashley on the floor.
(Commercial)
Otis grounded Lashley with a chinlock. Lashley tried a suplex, but he couldn't lift the big man and Otis even did a roll through into a clothesline for two. Otis with an elbow drop followed by Otis yelling: "Who's the man?" That reminds me of Vader. Otis with a short-arm clothesline. Otis went for the Vader Bomb off the middle rope, but Lashley rolled out of the way to avoid that. Lashley with a flatliner into the mat. Lashley wanted a Hurt Lock, Otis powered out of it and Lashley hit a Spear for two as Gable attacked Lashley to break up the pin. It's a DQ finish after about six minutes.
Winner: Bobby Lashley by disqualification
Analysis: ** Some good power spots in that match with Lashley finding a way to make the comeback and that Spear for the finish was a good spot to do.
After the fall, Otis and Gable whipped Lashley into the ring post. Gable with a German Suplex and Otis hit a splash on Lashley.
Theory made his opponent as the third opponent in the Gauntlet Match.
Gauntlet Match #3: Bobby Lashley vs. Theory
Theory was aggressive with punches and kicks while Lashley was selling the attack before this fall began. Lashley tried a lifting move, but Theory got out of it and hit a rolling dropkick. Theory wanted A-Town Down, Lashley countered it and got an inside cradle pin for the win after one minute. Good pop for the finish.
Winner by pinfall: Bobby Lashley
Analysis: 1/2* It was so short as a match, but I thought it was a clever finish. Good performance by Lashley in his three matches. Theory won't be hurt by losing a match like that since it was so brief with a surprising finish.
The win means that Bobby Lashley will challenge Theory for the United States Championship at Money in the Bank on July 2nd.
Analysis: It's possible that Lashley could win the title, but I have my doubts about that because I think Theory is going to have a long title reign. Theory will probably win in some cheap manner.
Bianca Belair was interviewed by Sarah Schreiber, who asked if Bianca was surprised by Carmella's win. Belair put over Carmella as a competitor that's a former champion. Belair said that she stays ready no matter who it is and then she did her "EST" routine. Carmella appeared with a forearm to the back to knock Belair down. Carmella told Belair to watch her back because "Mella is Money."
The Miz was up next in a suit to host Miz TV with AJ Styles as the guest.
(Commercial)
Miz TV
The Miz got right to the point by introducing his guest, AJ Styles. That led to Styles making his entrance in his wrestling gear. The announcers talked about Styles on a bit of a losing streak of late due to his issues with The Judgment Day and losing to Seth Rollins in a Money in the Bank qualifying match last week.
The Miz talked about how Styles has had issues of late. Miz summarized the issues that Styles had with Edge, who formed Judgment Day and then his partner Finn Balor joined the group. Miz also noted that Rollins beat Styles last week in a MITB Qualifier. Miz mentioned Omos qualifying for Money in the Bank as well. Miz noted he was a two-time Money in the Bank winner (sort of, he beat Otis for the briefcase even though he wasn't even in that MITB match). Miz said that he wanted to give the crowd a preview of a failure like Styles. Styles sucked up to the crowd noting it was Cornhusker Country in Nebraska, so the fans chanted for the college football team. Styles said that Miz must feel like a failure since his wife married a guy with tiny popcorn balls. Miz said that it was not a thing. Styles said it has become a thing, Miz said it was not and Styles asked the fans, so the fans cheered. Miz: "I do not have tiny balls." Miz said that he has python-sized balls. Miz ranted about all the things he has done in his career while plugging Miz & Mrs. on USA Network after Raw. Miz said he was a success. Miz asked Styles what it felt like to be a huge disappointment. Styles said that Miz is trying to get Styles to lose his cool. Styles said he admits things haven't gone his way while recapping some recent losses. Styles said that he's been through adversity before and told Miz that's how he became phenomenal. Styles said when he's disrespected, he doesn't go onto a show and run his mouth. Styles said he does this…Styles punched Miz in the face. That's when Ciampa showed up to hit Styles with a forearm in the back to knock Styles out of the ring. That led to a break.
Analysis: It was okay as a promo segment. Styles admitted he has been on a losing streak, but he's confident that he'll overcome it. Miz did a nice job of being the annoying heel that he is. Ciampa attacking people from behind has happened a few times and even on Miz TV, so maybe there's an alliance brewing there.
(Commercial)
AJ Styles vs. Ciampa
The Miz joined commentary for the match. Styles hit a backbreaker. Ciampa came back with an elbow smash, then a chop and Styles hit a dropkick on a running Ciampa. Miz claimed he didn't know Ciampa would be out there. Ciampa dropkicked Styles off the apron to the floor. Ciampa with a running knee to knock Styles down again. Ciampa hit a running knee in the ring for a two count. Ciampa stomped on Styles followed by a chinlock. Styles made the comeback with a forearm, a flying clothesline and the slam into the knee for a two count. Ciampa hit a spinning forearm to the face, he wanted the Fairytale Ending, but Styles countered it and hit a back body drop slam. Styles with a forearm that staggered Ciampa, then Styles to the apron and he jumped off the top rope with a Phenomenal Forearm for the pinfall win after four minutes.
Winner by pinfall: AJ Styles
Analysis: **1/4 A much-needed win by Styles. Ciampa's offense looks great with the strikes that he does along with the running knee attacks. It would be nice if he got a push, but Styles really needed a win here. I'm not sure if Ciampa will ever be utilized that strongly on Raw.
Post match, Miz tried a cheap shot on Styles, but Styles hit him with a Pele Kick to the head. Styles hit a Styles Clash on Miz. Styles put on Miz's sunglasses to celebrate.
Analysis: I'm fine with a feud between Styles and Miz as two former WWE Champions. Styles could use a win in a feud this year and Miz rarely wins feuds.
Veer Mahaan was interviewed on the side stage in the arena by Kevin Patrick. Veer said that what he did to The Mysterios was just the beginning. Veer said that WWE has never seen hunger like his before. Veer said he loves carnage, nobody knows how to stop him and that's because he can't be stopped. Veer said that he will not be stopped. Veer ended it saying: "Fear Veer." The fans booed while also chanting "what" during some of that.
"Big Time" Becky Lynch made her entrance for the Money in the Bank qualifying match in the main event.
(Commercial)
Next Monday on Raw: Elias, Ezekiel or Elrod vs. Kevin Owens. Again? Sure.
Asuka made her entrance for the main event match against her long-time rival. Lynch attacked Asuka in the aisle with punches. Lynch whipped Asuka into the ring apron. Asuka came back with a forearm and then they went into the ring. The referee called for the bell to start the match.
Women's Money in the Bank Qualifying Match: Becky Lynch vs. Asuka
Lynch went for an armbar, Asuka broke free and Asuka hit a running shoulder tackle. Asuka went for a submission, Lynch sent her out of the ring and Lynch it a baseball slide dropkick on the floor. Lynch was on the apron, Asuka kicked her a few times and Asuka hit a running hip attack knocking Lynch to the floor. Asuka left the ring, Lynch kicked her and sent Asuka back in the ring. Asuka tried a superplex, Lynch knocked her down and Asuka came back with a double knee attack for two. Lynch worked over Asuka with kicks to the chest. Lynch with an uppercut, Asuka went to the turnbuckle and Lynch punched her off the ropes to knock Asuka out of the ring to the floor. They went to break there.
(Commercial)
There were about six minutes left in the show as Asuka hit a running knee on Lynch to put both women down in the ring. They exchanged strikes, then Asuka got a cradle pin attempt for two and Asuka hit a running clothesline. Asuka hit a running hip attack followed by multiple spinning back fists, a German Suplex and a running hip attack for a two count. Lynch went for her own version of an Asuka Lock, but Asuka got out of that and applied an Ankle Lock. Lynch managed to counter by sending Asuka face first into the middle turnbuckle. Lynch wanted a leg drop off the ropes, Asuka avoided it and choked Lynch against the ropes a bit. Asuka went up top and hit a missile dropkick for a two count. Asuka went for a sliding kick on the apron, Lynch kicked herself free and did a leg drop across the chest. Lynch went for a move off the apron, Asuka moved and Asuka hit a rising knee to the face. The referee counted to nine with both women getting back into the ring before the ten count. Lynch got a pin attempt for two. Asuka got her own rollup for two followed by a roundhouse kick and Asuka covered Lynch for the pinfall win after 12 minutes.
Winner by pinfall: Asuka
Analysis: ***1/4 A good match as usual between two of the best women's wrestlers in WWE. I must admit I was surprised by the result because I figured Lynch was going to win to qualify for Money in the Bank, but perhaps they have another plan to get Lynch in the match. I certainly don't mind Asuka winning because she's a great performer as well. It's just weird that Asuka won clean with a roundhouse kick to the head. Lynch losing clean is so rare to see. I figured if Asuka won it would be a rollup or cradle or that kind of surprise finish. Anyway, they did a nice job in the match.
The win means that Asuka has qualified for the Women's Money in the Bank Ladder Match along with Lacey Evans, Liv Morgan, Alexa Bliss and Raquel Rodriguez. The graphic they showed made it look like there were two more spots, so there are likely seven women in the match. That has not been announced by WWE, though.
After the match, Lynch threw a tantrum at ringside. Lynch was screaming about the loss while ripping apart the commentary table and kicking the steel steps. Lynch was sad at ringside while Asuka celebrated the win. They showed a sad Lynch sitting up against the ring apron. That was the end of the show.
Analysis: It feels like Lynch is going to have another chance to get into the Women's Money in the Bank match and if that happens then she might win it. We certainly have seen it before where people lose a qualifying match, but then they get another opportunity to get into the match. I think that will happen with Lynch.
Three Stars of the Show
Asuka
Bobby Lashley
Becky Lynch
The Scoreboard
6 out of 10
Last week: 6.5
Final Thoughts
It felt like another average Raw. The match quality was okay all night long, but really not much that stood out. The Fatal 5-Way women's match was pretty good and so was Asuka/Lynch, which was given a lot of time. Other than that, the matches didn't stand out too much at all. Bobby Lashley winning three matches to earn a title shot was a good way to further that story with Theory.
Some of the Money in the Bank build has been fine. They focused on other storylines like Lashley/Theory, AJ Styles starting a feud with The Miz and there was no sign of The Judgment Day (they appeared on Main Event this week).
The crowd wasn't that loud for a lot of the show. I can't say I blame them based on the quality of the episode.
The next WWE Premium Live Event is Money in the Bank from Las Vegas on Saturday, July 2nd. Here's what we know so far.
* Men's Money in the Bank Contract Ladder Match: Seth Rollins vs. Drew McIntyre vs. Sheamus vs. Omos and others to be announced.
* Women's Money in the Bank Contract Ladder Match: Lacey Evans vs. Liv Morgan vs. Alexa Bliss vs. Raquel Rodriguez vs. Asuka and others to be announced.
* Raw Women's Championship: Bianca Belair (c) vs. Carmella
* Smackdown Women's Championship: Ronda Rousey (c) vs. Natalya
* Undisputed WWE Tag Team Championships: The Usos (c) vs. The Street Profits
* United States Championship: Theory (c) vs. Bobby Lashley
You can watch WWE Money in the Bank, streaming live Saturday, July 2, at 8 ET/5 PT on Peacock in the United States and on WWE Network everywhere else.
===
Check out the WWE PPV Review archive right here. You can contact me using any of the methods below. Go Toronto Blue Jays. Be safe and smart out there.
Thanks for reading.
John Canton
Email: mrjohncanton@gmail.com
Twitter: @johnreport