WWE Executive Reveals Who Threw The Pie In Infamous Kevin Owens Segment
Kevin Owens had a pie thrown in his face many years ago and it was never revealed who threw it, but Road Dogg has revealed what the plan was for it.
On the July 4th, 2016 edition of WWE Monday Night Raw, they had a backstage segment where a party took place to celebrate America's Independence Day on the Fourth of July.
At the end of the segment following a food fight, Kevin Owens was all alone in the room saying "this would never happen on Canada Day" since he's Canadian. Owens was facing a camera that was back there when somebody threw a pie in his face. It was never revealed who did it.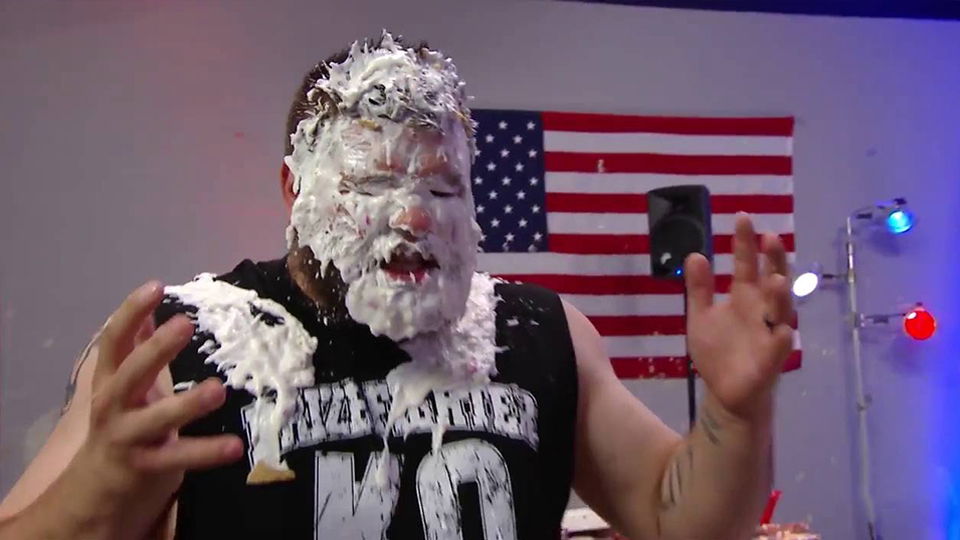 In 2019, Owens said this about the pie-throwing backstage segment:
"The only answer I can give people is that in the end, even if it wasn't him who physically did it, the one who ultimately threw the pie at me is Vince McMahon, because he's the one who decided that pie was going to hit me in the face. And he wasn't there physically to do it, but he's the one who made it happen. That would be the answer."
Brian "Road Dogg" James is currently working for WWE as the Vice President of Live Events. For most of the 2010s, he worked for WWE in a backstage role and he was a lead writer on Smackdown for several years. He also worked for NXT as well.
According to the recent Wrestling Observer Newsletter, Road Dogg said it was supposed to be former WWE Chairman Vince McMahon as the person that threw the pie at Kevin Owens. It's unknown if it would have led to a storyline between them or if it was just a humorous thing to do. Instead of revealing Vince as the culprit, they just dropped the story instead.