Update On Edge Being Removed From WWE Internal Roster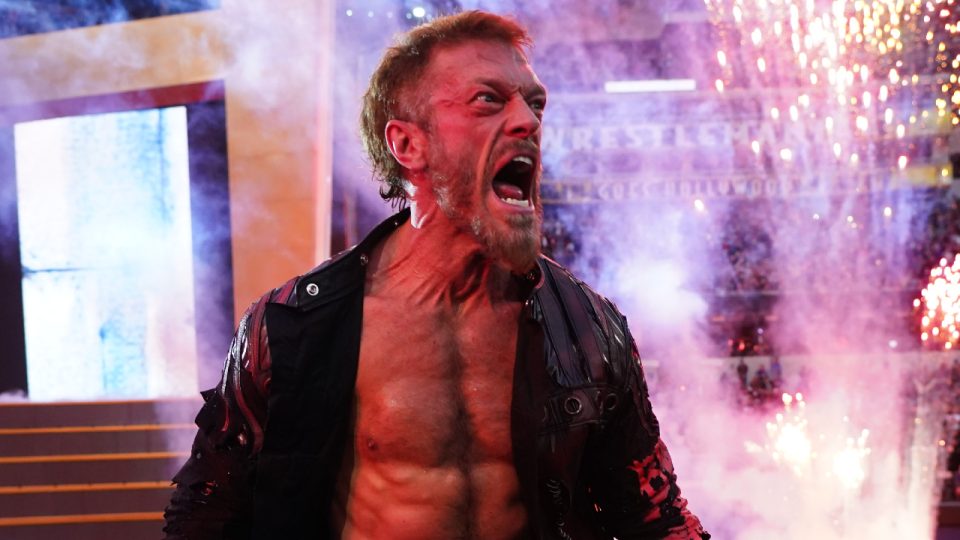 UPDATE: A new report reveals that Edge is once again listed on WWE's internal roster after being previously removed. This article has been updated to reflect that change.
PWInsider now reports that, despite being removed from WWE's internal roster, Edge has now been added back, but not as an active performer. The new report reads:
"While Copeland was removed from the WWE internal roster, PWInsider.com is told that he has since been added back, but not as an active TV performer.

Copeland is no longer listed internally on either the Raw or Smackdown roster.

Instead, we are told is now listed in what was described as a "miscellaneous" talent list for personalities signed but not working actively on either TV series. Others included on that list currently would be Steve Austin, Big E, Undertaker, Titus O'Neill and Braun Strowman, among others, all talents who are connected to the company, but not actively performing or are injured."
The original report is as follows:
A longtime WWE veteran seems to be on his way out of the company.

Edge, real name Adam Copeland, was celebrated with great fanfare in Toronto, ON on the August 18th episode of SmackDown, with video packages playing to celebrate the star's 25th anniversary in WWE. His wife Beth Phoenix was also in attendance. The main event of the show saw him take on Sheamus in what he revealed to be the final match on his current contract. Many began to wonder whether he would sign a new deal with the sports entertainment giant or whether he could eventually go to AEW.
The star himself has confirmed that his current contract expires at the end of September, and while he's dismissed reports that his goal is to become All Elite, a new report from PWInsider adds fuel to speculation as they reveal the star has been removed from WWE's internal roster and that some believe he will join AEW. The report reads:
"WWE Hall of Famer Adam 'Edge' Copeland has been removed from WWE's internal roster, PWInsider.com has learned.

There is a belief in certain circles that he may be AEW-bound.

Edge is still listed on WWE.com's roster but internally is no longer listed as an active performer for the company. He wrestled what was publicly discussed as the last match on his WWE contract in August against Sheamus on Smackdown in Copeland's hometown of Toronto but had since blown off the idea that he was leaving the company, citing that he had a new contract extension waiting for him if he chose to sign it."
Mercedes Mone Teased WWE Hall Of Famer Edge In AEW
Mercedes Mone, who is expected to debut in AEW once she's cleared from injury, further stoked the flames of speculation with a recent tweet, pairing the lyrics to Copeland's long-used theme song with a gif of an excited man celebrating. Mone wrote:
"On this day I see clearly. Everything has come to life."
On this day, I see clearly.
Everything has come to life. pic.twitter.com/GQGTu6PeJY

— Mercedes Moné Varnado (@MercedesVarnado) September 13, 2023