Update On Rey Mysterio Being Removed From Smackdown World Cup
Rey Mysterio was originally going to be part of the Smackdown World Cup, but an injury sidelined him from competing in the tournament.
The Smackdown World Cup is an eight-man tournament featuring mostly Smackdown wrestlers competing in a tournament to get a title match against the dominant Intercontinental Champion GUNTHER.
One of the reasons why WWE is doing the tournament is because Fox, the channel that airs Smackdown, is also airing the soccer/football World Cup starting this month, so it's a way to promote that. It features wrestlers that come from different countries although there are two Americans instead of just one like from the other nations.
On the November 11th edition of Smackdown, the tournament started with Santos Escobar beating Shinsuke Nakamura and Braun Strowman easily destroying Jinder Mahal. On tonight's November 18th episode of Smackdown, Ricochet faces Mustafa Ali while Sami Zayn takes on Butch.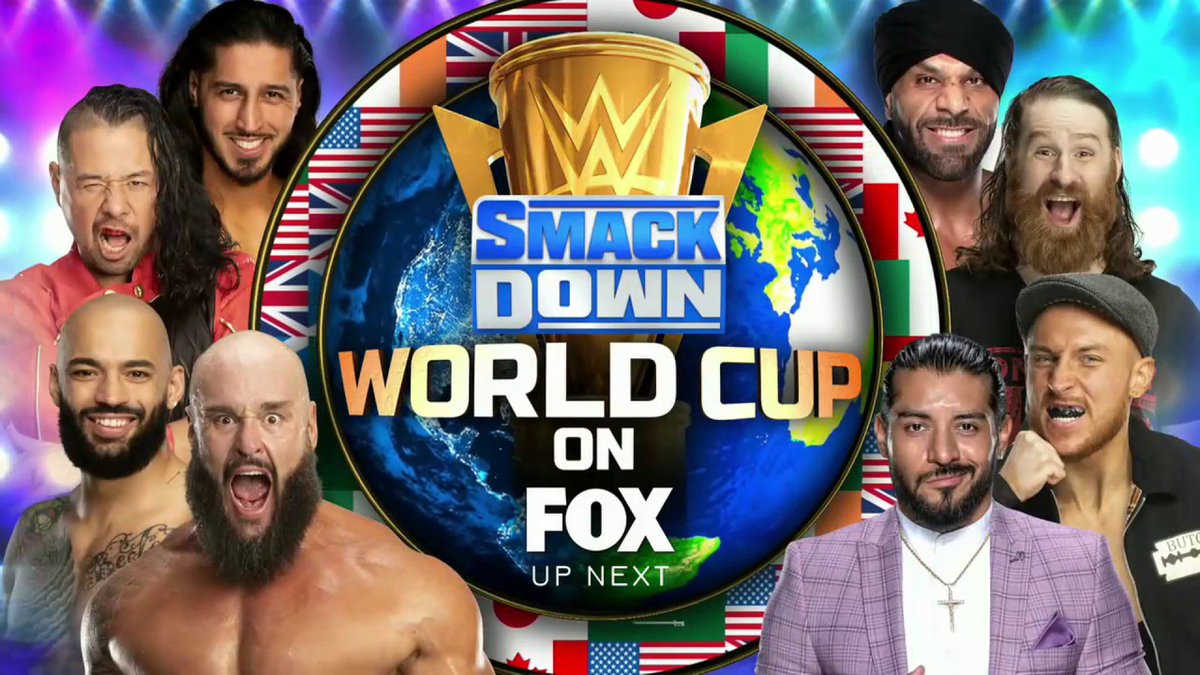 Mustafa Ali, who is normally a Raw superstar, wasn't originally going to be in the tournament, but WWE had to remove Rey Mysterio from competing.
In an update on Rey's status, Dave Meltzer of the Wrestling Observer wrote that Rey is dealing with a foot injury that is not considered serious.
"Mysterio was originally in the Ali spot but he was injured. Not sure of the exact injury but he was in Indianapolis but walking with a walking boot which would indicate probably a foot or ankle problem. The last match he worked was 10/30 in Mexico City. It was said to be not serious, that he was expected back in a few weeks but couldn't to the tournament."
That October 30th match in Mexico City was a WWE live event.
In Rey's last televised match on Smackdown on November 4th, he lost a great match against GUNTHER for the Intercontinental Title. That match was taped one week earlier on October 28th.
The 47-year-old Mysterio was moved to Smackdown from Raw recently and he also got to celebrate 20 years since he started in WWE this past summer.