Jim Cornette On Role Jeff Jarrett Should Have In AEW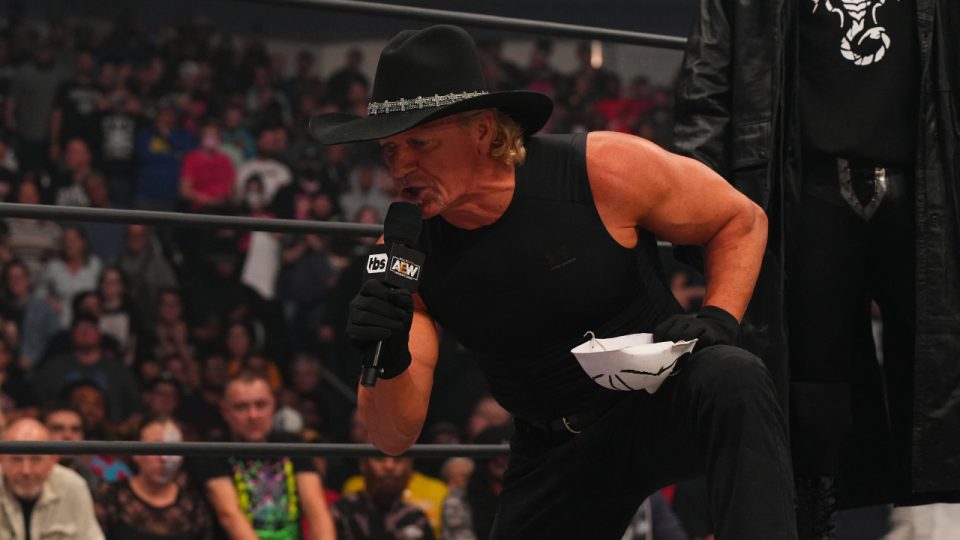 Jim Cornette has discussed Jeff Jarrett joining AEW and suggests a role that the WWE Hall of Famer should be filling in the company.
Amid rumours that something big was set for AEW Dynamite in Baltimore, little did anyone know that The Last Outlaw was about to announce himself as All Elite.
Following Jay Lethal's win over Darby Allin, the former ROH Champion along with Satnam Singh, Sonjay Dutt, and Cole Karter attacked Allin. Sting's music hit and while the world waited for The Icon to help his protege it was instead another WCW legend who appeared as Jeff Jarrett cracked a guitar over the head of Allin.
It was then revealed that as well as his apparent on-screen role in AEW, Jeff Jarrett also has a place behind the scenes as the company's new Director of Business Development.
Speaking on his Experience podcast, Jim Cornette – someone who has worked with Jeff Jarrett in multiple companies – gave his take on why Double J should be doing more behind the camera than in front of it:
"As much as I like Jeff Jarrett's work, even though he's in good shape at his age, better shape than most people are at any age. Goddamn, they don't need him in the ring at this point, they need him in the office. But if he's going to be in the office he shouldn't come out doing angles busting people open and promising body bags. But Punk returned who was, again, I'll give each man their proper respect."

"CM Punk didn't grow up in the wrestling business and didn't f*cking start his own promotion multiple times like Jeff did. But Jeff honestly has never been in a position as money drawing talent to what CM Punk was. So Punk came and did bring business, did bring pay-per-view buys, did bring house show gates, did bid bring ratings, and they still couldn't get close to the WWE."

"Jeff Jarrett is not going to bring the numbers in those categories that Punk did as a wrestler. Jeff Jarrett should have been brought in as a guy who again has dealt with every goddamn wrestler in some fashion or another and has been in business for the last 25 or 30 years. And whether some people don't like him or not, he knows how to f*cking [run a business]."
Jim Cornette then explained how he believes that Jarrett was responsible for bringing together the TNA locker room and thinks the talent relations department of AEW is one that could use Jarrett's input the most:
"He was the one, it wasn't Dixie Carter for f*ck sake. He was the one that kept all those disparate, obnoxious, egotistical, and/or motivated or unmotivated personalities in TNA on the same page most of the time for quite a few years. I would not only have Jeff's input in promoting live events, which is his strong point. Finding local sponsors, local tie-ins, getting people in the buildings to buy tickets."

"But I would also have him be the one who as a guy, again, who's been in every position in this business, promoter, booker matchmaker, creative team, wrestler, etc. There's your talent relations guy because at least he can talk to them as a wrestler instead of a modern entitled pr*ck or god damn nobody or never was that nobody's going to listen to."
If you use any quotes from this article please credit original source and then h/t with a link back to TJRWrestling for the transcription.