Jerry Lawler Goes Home Following Stroke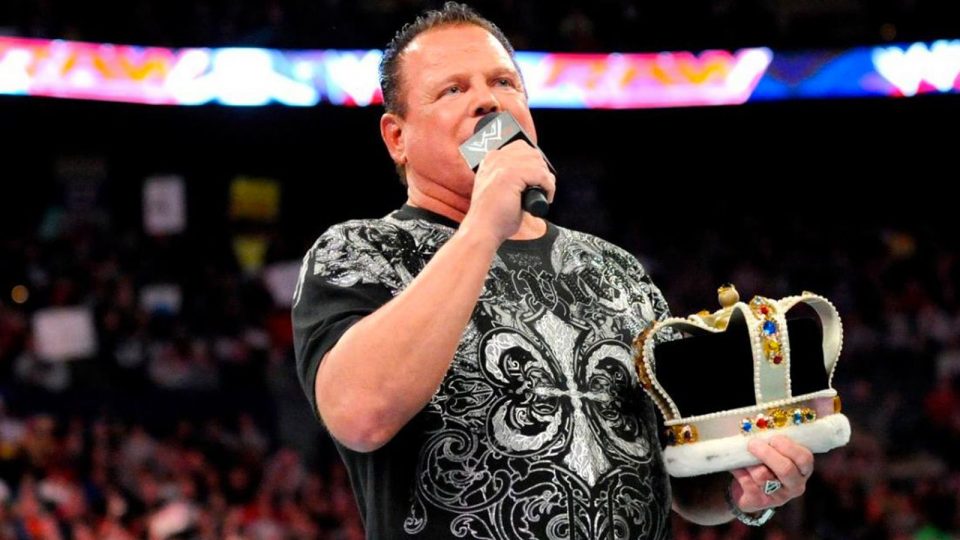 Jerry Lawler has returned home to Memphis after suffering a stroke.
It was just about one month ago in early February when it was announced that WWE Hall of Famer Jerry "The King" Lawler suffered a stroke in Fort Myers, Florida. Jerry Lawler is 73 years old.
At the time, there were initial reports that implied that Lawler's stroke was very serious. However, there was some good news shortly after because his condition improved a lot and it was reported that he was going to make a full recovery.
In an update, PWInsider's Mike Johnson has reported that Lawler is doing well enough that he was able to return to his home in Memphis, Tennessee on Friday morning.
Prior to heading to Memphis, Lawler was staying at his Fort Myers home to undergo outpatient therapy after his stroke.
Lawler is a Memphis wrestling legend that was a booker and wrestler. Lawler ran for the Mayor of Memphis as well. Lawler also owns a restaurant named King Jerry Lawler's Hall of Fame Bar & Grille.
In 1993, Lawler signed with WWE as a full-time announcer that also wrestled many times over the years. Lawler was part of the legendary announce team with Jim Ross from the mid-1990s through the 2000s and also worked a lot with Michael Cole. For most of his career as an announcer, Lawler took the heel role that supported the bad guys/girls.
While Lawler is no longer a regular on WWE TV broadcasts, he had been working on WWE Kickoff Show panels for the last few years. Perhaps if he feels better he could be back on those Kickoff Show panels again in the future.
Everybody at TJRWrestling wishes Jerry "The King" Lawler continued good health as he recovers from a stroke.