Grayson Waller Confronts Shawn Michaels After NXT Vengeance Day (VIDEO)
Grayson Waller got in the face of NXT's boss Shawn Michaels during a post-Vengeance Day conference call with the wrestling media.
At NXT Vengeance Day, Grayson Waller challenged Bron Breakker for the NXT Title in a Steel Cage Match. Waller put up a good fight, but ultimately came up short against Breakker, who won clean with a Spear.
During the post-WWE NXT Vengeance Day media conference call, NXT's creative boss Shawn Michaels was answering questions from the wrestling media. That's when Grayson Waller walked into the room wanting to speak to Michaels.
Michaels told somebody nearby to try to get Waller to leave, but Waller was insistent and wanted Michaels to hear what he had to say. Waller said this to Michaels:
"Why am I not the guy, yeah? Want me to put hearts on my gear? The rest of these fans, you've got all these fans, a bunch of fans in the locker room."
Michaels told the person beside him to "get Matt" in reference to WWE PC Head Coach Matt Bloom aka former A-Train in WWE. Waller continued.
"Talk to me now. You want to go take a photo, I can do your pose, you can pretend to be Diesel. You want me to be a fan of you. Is that how I get to be your guy?"
While Grayson Waller looked like he had more to say, that's when Matt Bloom walked into the room and ushered Waller out of there with Waller calling him "A-Train" and Waller told Shawn to talk to him.
After Waller was escorted out of the room, Michaels was asked by Sean Ross Sapp of Fightful about what just happened. Michaels explained.
"There was an incident coming back from Gorilla, so he (laughs). Grayson is a bit perturbed with me. It's been festering down here for a bit. I absolutely love him and it's one of those things where, I'll say this, and again I'm always worried about saying this kind of stuff because everybody takes it too far, but I always feel like when I made the joke about my hair – the good Lord punished me."

"It's like these are the things where the good Lord – it's me dealing with the kid, like the guy I was when I was yonuger. And so, uh, he's just upset with me about some things going on here which we will obviously talk over later. I apologize for that (laughs)."
It is certainly possible all of this could be an angle since Waller's character is known for being a bit of a whiner, so this would further that for him. If it wasn't an angle then obviously they will have to talk about this as Michaels said.
The video of the Waller-Michaels confrontation can be seen below.
Here's the clip of Grayson Waller interrupting Shawn Michaels' NXT #VengeanceDay Media Call! pic.twitter.com/JndBaJL9n5

— Moments From Wrestling History (@wwrestlehistory) February 5, 2023
As for what Waller was referring to with Michaels posing with certain NXT wrestlers, there is a perception that Carmelo Hayes is a Shawn Michaels favorite and there is a photo of them together.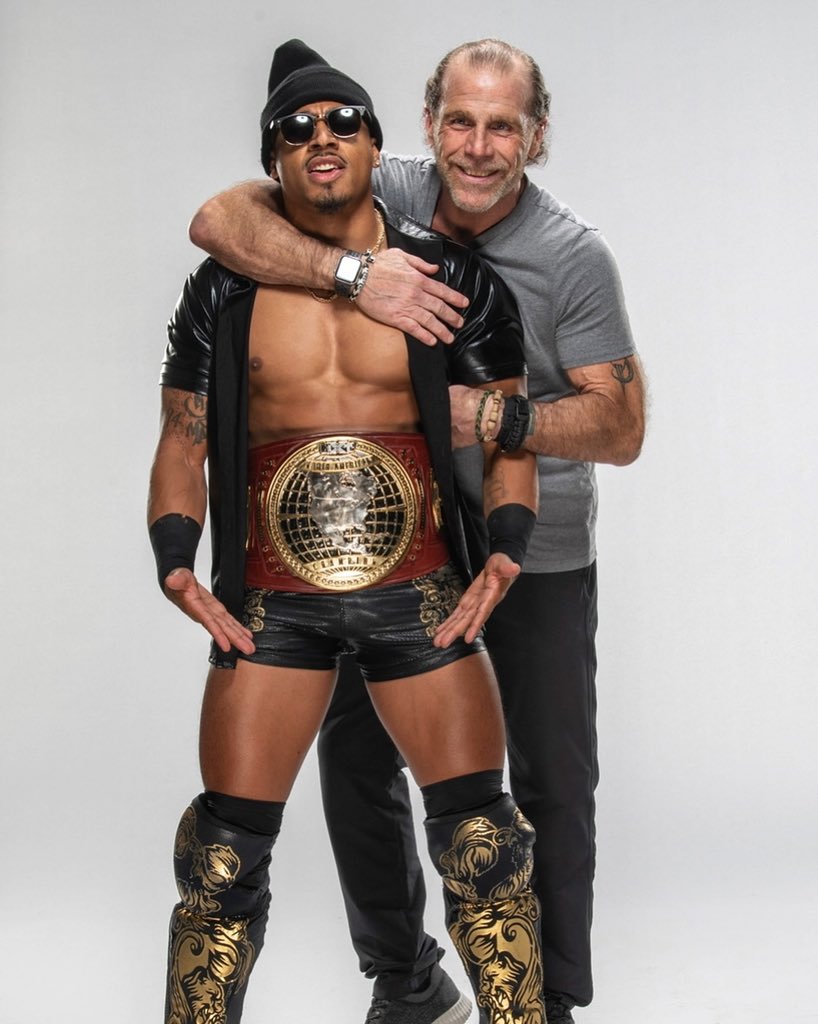 Michaels also did the classic HBK-style flexing pose with Roxanne Perez and Cora Jade when they won the NXT Women's Tag Team Titles in the past. That is likely what Grayson Waller is referring to when talking about he said the locker room has "fans" in it.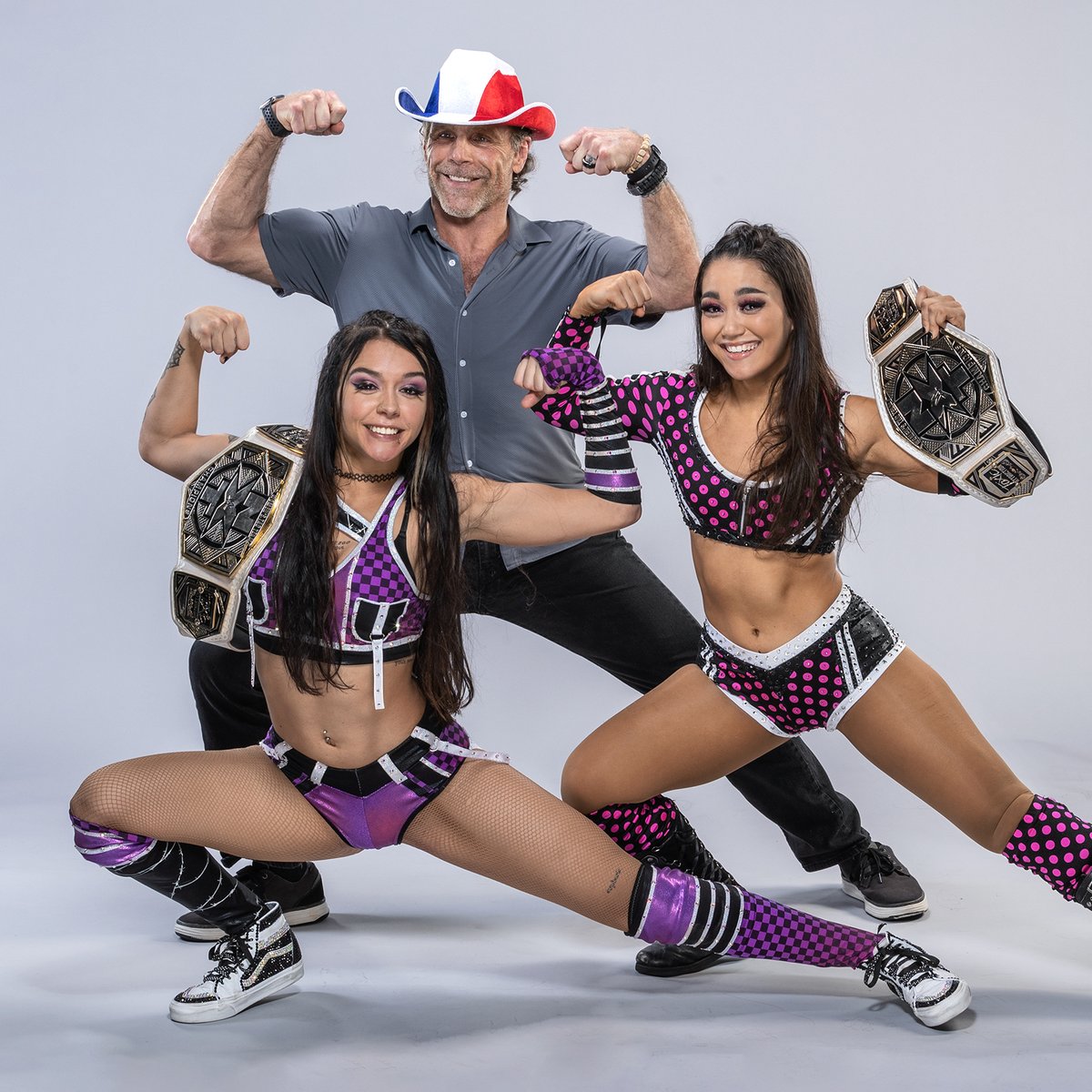 If you use any quotes from this article please credit the original source and then h/t with a link back to TJRWrestling for the transcription.