Cody Rhodes Teases WWE Return For Brandi Rhodes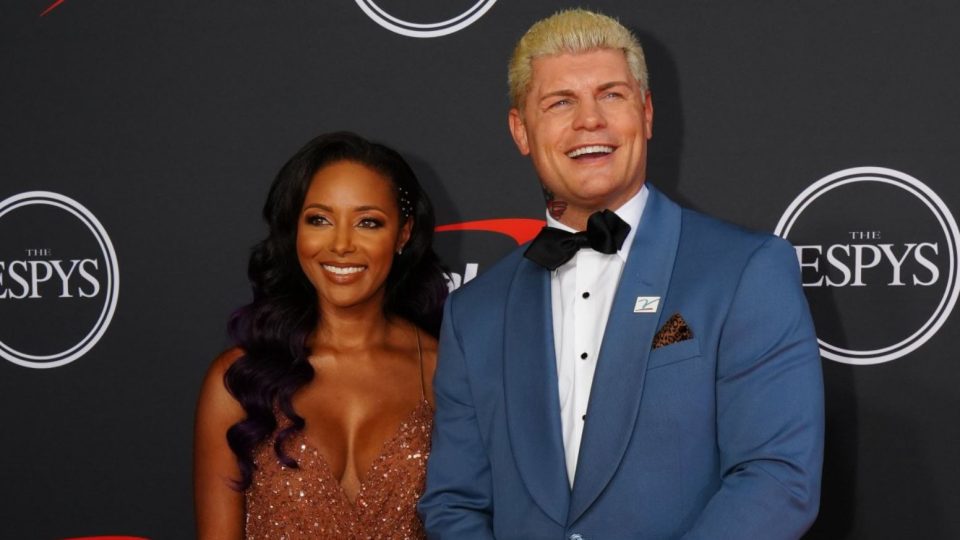 Another member of the Rhodes Family that isn't Dustin may be joining Cody very soon.
Cody has been doing a lot of preparation ahead of his enormous battle with Roman Reigns at WrestleMania 39. And while he hasn't had many people in his corner, he isn't ruling out having a member of his family appear on screen.
During an interview on Ryan Satin's Out of Character show, Cody Rhodes didn't rule out the possibility of his wife Brandi Rhodes appearing on WWE programming with him.
"I wouldn't rule it out, but she absolutely loves watching what I'm doing. She's got some stuff that she's working on secretly, unrelated."
When probed further about what Brandi is up to and if she could return to the pro wrestling business, Cody gave the standard "never say never" reply to leave people guessing.
The last things Brandi Rhodes did on-screen in the wrestling business was get into some verbal arguments with Dan Lambert and a physical confrontation with Paife VanZant. Since then, she has moved on to other non-wrestling ventures.
However, she did have a blink-and-you'll-miss-it appearance for one of Cody Rhodes' hype videos ahead of the 2023 Royal Rumble. She also previously stated that she "felt good" about walking away from pro wrestling.
h/t WrestlingInc for the transcription