Cody Rhodes Says Paul Heyman Should Be Worried About Brandi Rhodes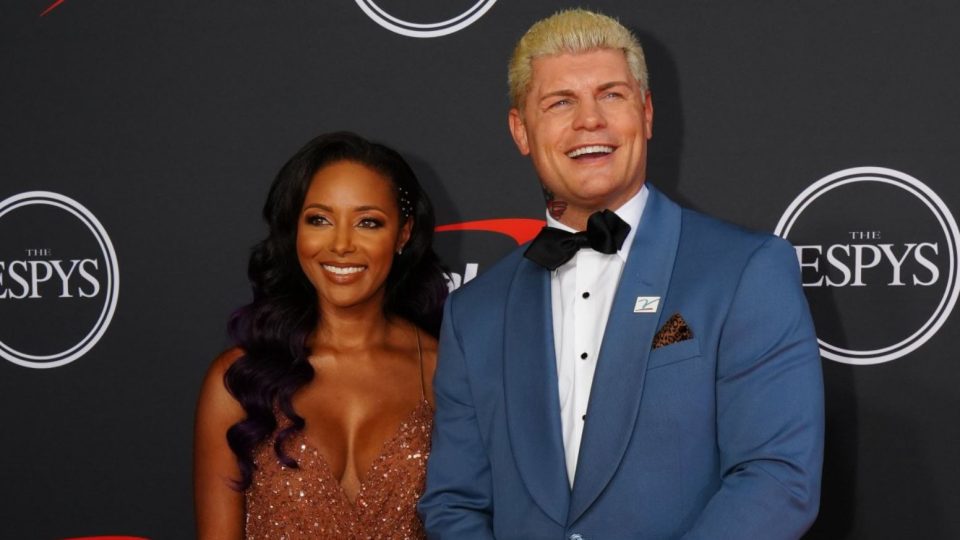 Brandi Rhodes is someone Paul Heyman needs to be very cautious of, according to her husband Cody.
Since both Cody and Brandi Rhodes left their positions with All Elite Wrestling, it didn't take long for 'The American Nightmare' to re-emerge in WWE as he became the mystery opponent for Seth Rollins at WrestleMania 38.
Despite the long-term injury setback which kept Cody Rhodes out of action between Hell In A Cell 2022 and his return at the 2023 Royal Rumble, Rhodes seemingly hasn't missed a beat and picked up the victory in the signature match coming from the number 30 spot.
Now with a date to face Roman Reigns at WrestleMania 39 for the Undisputed WWE Universal Championship, there has been plenty of verbal sparring between Rhodes and Paul Heyman.
This has led to plenty of speculation that his wife Brandi Rhodes may be in his corner, given the numbers game which is presented by The Bloodline.
In a recent interview with Peter Rosenberg on Cheap Heat, Cody Rhodes discussed how Paul Heyman should be worried about what Brandi Rhodes could do.
As far as Brandi is concerned. I never know. Like my dad, when Brandi got in, I went, 'You have to do your own thing and be your own self.' I'm so proud. When I talk about what we built [AEW], there is a reason why I name everybody in it. Without Matt (Jackson), Nick (Jackson), Kenny (Omega), Tony (Khan), Bernie, Brandi, Dana (Massie), it would have never happened. All of those names have to be included because it was so fragile. I'm so proud of what she did and her contributions to it.

If I'm Roman Reigns, I'm not necessarily scared of Brandi Rhodes. If I'm Mr. Heyman [Paul Heyman], I would be scared of what could happen. She's really enjoying watching this. My whole family, not that they've come out of the woodwork, they've always been big supporters, but for Mania, because I've never been in this situation before, I've gotten everything really organized in advance.
During the interview, Cody Rhodes also noted that he plans on his family being in attendance for 'The Showcase Of The Immortals' to share in the experience, even if he can't be at every event.
With thanks to Fightful for the transcription.