WWE Week In Preview: December 10th, 2018 by Max Grieve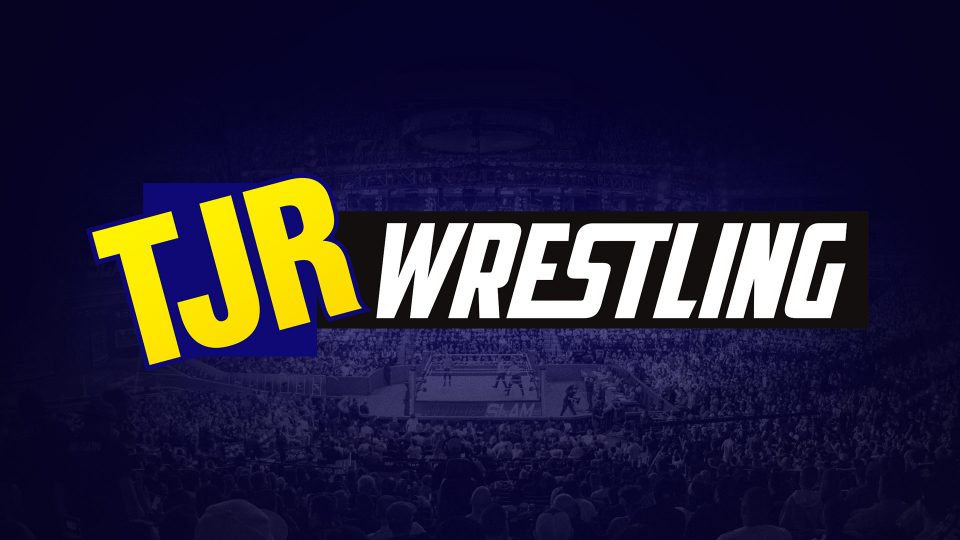 Happy Monday, TJRWrestling faithful! Last week Rhyno got fired, Samoa Joe went to a bar and WWE managed to make Raw slightly less bad than the previous Monday. High hopes for TLC this weekend! Welcome to the Week In Preview for World Wrestling Entertainment, December 10th 2018.
Raw (Valley View Casino Center, San Diego CA)
Announced: Seth Rollins will address Dean Ambrose and the state of Raw under Baron Corbin. Alexa Bliss will host a 'press conference' fielding questions in advance of Ronda Rousey vs Nia Jax at TLC.
What to expect: Seth Rollins to address the state of Raw under Baron Corbin? Interesting. I don't know it'll directly address how bad Raw has been the last few weeks though, more likely to set up Baron Corbin – on one last power trip – putting Rollins into a bad situation. Something where he ends up at the mercy of Dean Ambrose seems likely. Any clue on whether Braun Strowman will be cleared from elbow surgery to work Sunday's TLC match otherwise remains the big thing to look out for tonight, along with the fallout from Corbin's decisions last week – expect Heath Slater's new role as a referee to begin, while in the tag division Bobby Roode and Chad Gable should react to getting screwed over (as should The Revival for three weeks of suffering 'Lucha House Rules', but there seems to be no rhyme or reason behind why that's been happening).
If your expectations are high for the 'press conference' segment with Alexa Bliss, Ronda Rousey and Nia Jax then God bless you. A couple of questions from audience plants before Jax lays Rousey out with a right hand is the most I'd expect from it. Remains to be seen whether Ember Moon, who made a cameo as Rousey's partner in last Monday's main event, has a role in the storyline now, plus whether Natalya will be dealing with The Riott Squad alone after being put through a table last week. A re-run for Dolph Ziggler vs Drew McIntyre may happen after McIntyre took a distraction loss last week; the Ziggler/McIntyre program surely won't be tossed aside, though Finn Balor will be looking for payback for McIntyre's backstage attack and the two have a match on Sunday. Balor was also helping Elias out against Bobby Lashley and Lio Rush last week though, so…. The go-home Raw for TLC ends up with a big tag team main event, maybe?
Spotlight: This was going to be week three of #GiveRawTagTeamsAChance, had Raw not generally ground me down to the point of disliking most of it equally. Last week the terrible Drake Maverick pissing angle gave way to a slightly-less-terrible angle where Raw's heel authority figure conspired to set up Maverick pinning Bobby Roode via super-swervy handicap match shenanigans. This came on the same show where members of The Revival lost a match to the entire Lucha House Party – for the third week in a row – again via super-swervy handicap match shenanigans, presumably sanctioned by the same powers-that-be but this time in favor of the 'good guys' rather than the 'bad guys'. Who knew Baron Corbin was suddenly a friend to luchadors everywhere? And that's without us mentioning the fate of Heath Slater and Rhyno.
The good news however is that, while the tag division's woes are among Raw's problems that are unlikely to disappear overnight (some look baked in until the New Year at least), the issues revolving around Baron Corbin as an authority figure should be swept away at TLC. This might not help the tag division explicitly, as other problems remain, but it can't hurt. None of this is really any of Corbin's fault, more a problem with the heel authority figure trope where abuse of omnipotence is usually leaned on as the method to get an audience to root for their comeuppance (and sometimes, as in this case, removal). Pride and power trips have to come before a fall. Corbin's removal as on-screen authority figure should cut back on some of these excesses, even if his replacement is another heel figure such as, for example, Alexa Bliss.
No direct involvement or influence over feuds in the men's division is one such benefit. Loose heel stables have dominated the majority of Monday nights for some time now – the collective of Braun Strowman, Drew McIntyre and Dolph Ziggler probably outstayed its welcome in the first place, before imperceptibly morphing into the current arrangement of Corbin, McIntyre and Bobby Lashley. A focus on self-contained stories is overdue on Raw, and some promising steps were made last week in turning Ziggler and McIntyre against each other. No authority figure to tie these loose allegiances together (or screw around with tag teams) will hopefully allow us to see better stories on Monday nights soon.
SmackDown Live (T-Mobile Arena, Las Vegas NV)
Announced: Charlotte Flair vs Asuka in a rematch from WrestleMania. The Bar vs The Usos in a rap battle, hosted by The New Day. Naomi vs Mandy Rose. Jeff Hardy will respond to Samoa Joe.
What to expect: If you'll excuse the pun after Samoa Joe's promo from a bar last Tuesday, it's the last chance saloon for turning a SmackDown feud into a match at TLC. Expect Joe to continue to cut the personal-angle promos he does so well on Jeff Hardy in response to whatever Hardy says here, while it's now clearly a matter of time before Shinsuke Nakamura has to defend his United States Championship against Rusev. However, the best bet still seems to be Randy Orton vs Rey Mysterio in a Chairs Match. Expect some sort of announcement this week. Also, if the Tag Team Championships match between The Bar, The Usos and The New Day is going to involve ladders, that would likely be announced here during their 'rap battle' (which, unless Sheamus or Cesaro have a hidden talent, could otherwise be excruciating).
As Raw waits on news of Braun Strowman being cleared for his TLC Match at TLC, so SmackDown waits for confirmation of Becky Lynch being cleared from her broken nose. This is considered more of a foregone conclusion, as she's reported to have been cleared from her concussion, but whether she gets physically involved in Flair vs Asuka – which I can't see ending cleanly – will be a good tell. Daniel Bryan vs AJ Styles for the WWE Championship is pretty much set now, though whether there'll be an injury angle around the leg of Styles following Bryan's post-match attack last week is one point to look out for. Naomi vs Mandy Rose won't have a lot riding on it, although Rose's strained relationship with Sonya Deville is always a sub-plot. Also look out for The Miz arguing with Shane McMahon about something petty in front of Shane's 'World Cup' trophy, because that seems to be a staple of Tuesday nights at the moment.
Spotlight: In one of the best examples of character consistency on the main roster in 2018, everyone is now well beyond doubt that Samoa Joe is very, very good at being a terrible human being. As you may have seen elsewhere on the site, our esteemed leader John Canton has opened voting for the 2018 WWE Johnny Awards and Joe currently sits comfortably in the top three in polling for Best Talker and Best Heel across the entire company. Despite coming up short in several WWE Championship matches against AJ Styles, it speaks to what's otherwise been an extremely effective year for Joe, firmly establishing himself not just in a role on SmackDown but with a unique, inimitable character style, mixing in-ring viciousness with a reputation of making things personal.
Joe is a consistent, reliable character, which is rarer than it should be on WWE television at the moment (certainly on Raw) and understated as an asset. While Styles, Becky Lynch and Daniel Bryan may have received more headlines during the year, Samoa Joe has quietly been an MVP for the show, adding a dimension to stories that other heels haven't dabbled in. Randy Orton offers a brand of unhinged menace, but it's not as cerebral or audacious. Kevin Owens plays an effective asshole but (both before and after his jump to Raw) portraying inferiority complexes and streaks of cowardice to such a degree have arguably lessened his potency. The Miz can't help but be entertaining. Almost all of Joe's on-screen minutes are dedicated to saying or doing reprehensible things, some of which stretch belief but all of which he delivers with aplomb.
Jeff Hardy is a perfect target for this Samoa Joe. With Hardy's past demons now clearly a central feature of this program, there's enough material for Joe to continue his weekly insults well beyond TLC before a wrestling match between the two even becomes necessary. Expect nothing to be off limits; drug use, wellness policy violations, DUIs. The subject matter may be different, but otherwise thematically this looks likely to feel like a re-run of Joe's program with Styles – good news, as this spot in the mid-card, with no championships on the line, offers more freedom for Joe to back up his words with some victories while at the same time creating a feelgood redemption story for Jeff Hardy in the long run. It's good to see a positive end to 2018 for Joe as a performer.
Also This Week
Finally we've reached the end of the second Mixed Match Challenge (Tuesday Facebook Watch/Thursday WWE Network), which has been running since the middle of September yet feels like it's been running since the beginning of time. In a tournament that has suffered a spate of injury replacements, the final four are original pairings; the Raw final is Jinder Mahal & Alicia Fox vs Finn Balor & Bayley, while the SmackDown final is R-Truth & Carmella vs The Miz & Asuka. This week's winners face each other at TLC, probably on the pre-show.
NXT (Wednesday) sees Ricochet defends the NXT North American Championship against an opponent to be revealed, plus EC3 vs Bobby Fish. On the other side of the Atlantic, the double-bill of NXT UK (Wednesday) features Trent Seven vs Joe Coffey and Eddie Dennis vs Dave Mastiff. Buddy Murphy vs Noam Dar is set for 205 Live (Wednesday, not live). Murphy also has a Cruiserweight Championship defense against Cedric Alexander now confirmed for TLC, so that feud should also feature. No confirmation yet on whether 205 Live will be returning to its original Tuesday night spot next week given that Mixed Match Challenge will have concluded.
TLC: Tables, Ladders & Chairs (SAP Center, San Jose CA)
Announced: As always, the card is subject to change. There may be some additions during the week – likely to be from SmackDown if they're coming from anywhere – but with ten matches already announced, there isn't a great amount of scope for more. The official card at time of writing is:
WWE Championship: Daniel Bryan (c) vs AJ Styles
Intercontinental Championship: Seth Rollins (c) vs Dean Ambrose
Braun Strowman vs Baron Corbin (Tables, Ladders & Chairs Match)
Raw Women's Championship: Ronda Rousey (c) vs Nia Jax
SmackDown Women's Championship: Becky Lynch (c) vs Charlotte Flair vs Asuka (Tables, Ladders & Chairs Match)
SmackDown Tag Team Championships: The Bar (c) vs The New Day vs The Usos
Natalya vs Ruby Riott (Tables Match)
Finn Balor vs Drew McIntyre
Elias vs Bobby Lashley
WWE Cruiserweight Championship: Buddy Murphy (c) vs Cedric Alexander
Finals of the Mixed Match Challenge
What to expect: At first glance, the SmackDown half of this card (if 'half' is the right word when there are twice as many Raw matches) is working exceptionally hard. Bryan vs Styles – on pay-per-view – and the three-way TLC match for the Women's Championship are the two frontrunners for the main event; I'd be deliriously happy to see either go on last, but my money would be on the WWE Championship match. Both have been set up as essential viewing and, all things being right with the world, both should be very good. Meanwhile the blue brand's other announced match, between the main roster's best three tag teams (with apologies to The Revival, who are drowning on Raw right now), is virtually guaranteed to be strong too. Adding a gimmicky Randy Orton vs Rey Mysterio match (possibly with chairs) would be further icing on the cake.
On the red side of said cake, Raw's poor run of episodes has inevitably had some impact on the feuds, builds and therefore expectations for many of its matches. In some cases this is a particular shame, as there are a couple of potential gems in here. With the chance to move beyond the gas masks and cheap heat of the build, Rollins vs Ambrose for the Intercontinental Championship has the intensity and the chemistry to be a highlight of the evening. In the right circumstances, McIntyre vs Balor could also sneak under the radar as an interesting match too, providing a) McIntyre's strong push doesn't necessitate this being done well inside of ten minutes and b) Baron Corbin meets his fate earlier in the night and this remains one-on-one with no outside interference.
Corbin's match will be one of two unsatisfying things, which is where TLC's problems begin. If Strowman is able to compete, the recency of his elbow surgery would suggest he'll work as short a match as possible. Conversely, if he isn't cleared, some sort of substitute (reported chatter suggests Bray Wyatt) might take his place for a match with zero build behind it. Corbin winning, therefore continuing Raw's trajectory, is such a doomsday scenario as to be inconceivable. The Rousey vs Jax match will no doubt be lifted by having been carefully planned out – all of Rousey's pay-per-view matches so far have arguably overdelivered – but my excitement to see it is on a par with my excitement to see Elias vs Lashley; virtually non-existent. Riott vs Natalya isn't moving my needle much either, despite my personal goodwill towards both women, as the stipulation tends to be a difficult one for delivering a compelling match.
Be sure to check in with John and the guys at the end of the week for the full TJRWrestling preview. There's likely to be a handful of matches at TLC that are definitely worth seeing, though for Raw it'll just be a relief to be on the road to the Royal Rumble in January.
Three Burning Questions
Some of this week's most pressing but least publicized talking points. Throw down your answers in the comments section as usual!
If Braun Strowman isn't able to compete at TLC, how would you like to see his planned match with Baron Corbin resolved?
What do you think is the best storyline on SmackDown Live right now?
What do you think will end up being the best match at TLC?
Until next week, strap in, enjoy the ride and remember to stick with TJRWrestling.net for your show recaps and analysis.