The John Report Presents: The 10th Annual WWE Johnny Awards – 2018 Edition!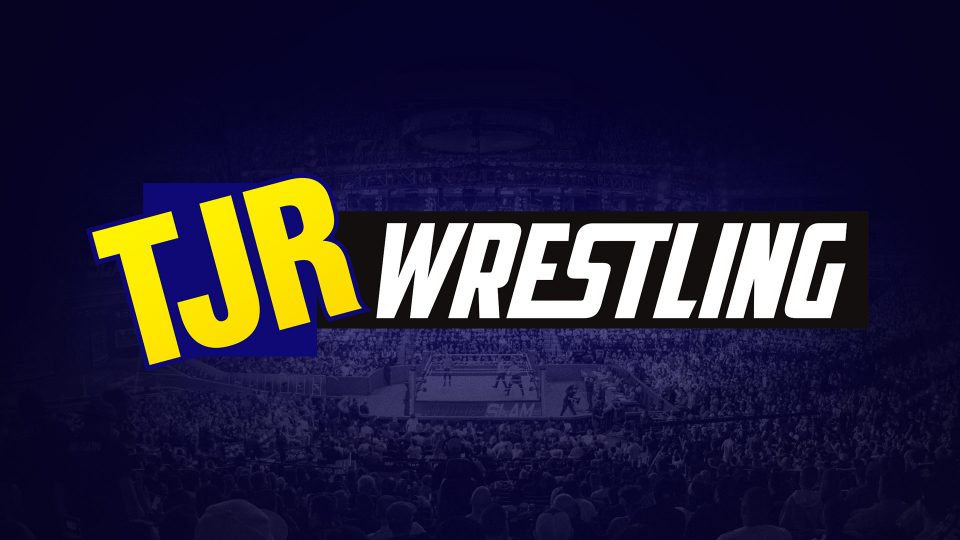 Welcome to the 2018 WWE Johnny Awards. They are the awards where I honor the hard-working men and women of World Wrestling Entertainment based on their work over the last twelve months. These are the very "prestigious" awards that I call the TENTH ANNUALWWE Johnny Awards! A few notes before it begins:
– This is World Wrestling Entertainment ONLY. It says it in the title, but I want you to remember that when you ask why there's no New Japan, Ring of Honor, Impact or anything else in here. It's WWE only!
– These awards are based on my own personal choice. There were no polls or write-in votes. My name is on the awards, so I get to pick the winners. I don't expect anybody reading this to agree with everything I write below, but I will do my best to justify all my choices. The awards are based on performance. It doesn't necessarily matter if a person wins all their matches on television and titles really aren't that important. It's about the performance more than anything.
– Regarding NXT, WWE's third brand is included in every award as well. The NXT brand is awesome and I'm not going to ignore it. The same goes for 205 Live, the Mae Young Classic and WWE's UK brand. Anything that is WWE is considered for these awards.
– Another thing to remember is I try to have fun when I write about wrestling. I don't take it too seriously and I don't take myself too seriously. If you disagree with something that's cool. Keep it civil in the comments and don't be shy about offering your take.
I've used a similar intro for several years. I do that because it covers everything I need to say.
I'm going to change the format of these awards a bit. Some awards have been removed and I'm not going to separate them from major to minor anymore. There are 25 categories, so let's get to it.
THE 2018 WWE JOHNNY AWARDS
Each one will have a description of what the award is, the previous winners of the award (if the award existed in the last eight years), the winner of the award, the runners-up for the award, and then my extended thoughts on the award.
1. BEST MALE WRESTLER
To be given to the person that best combines workrate, character, microphone work and everything else into one. This is like WWE's Superstar of the Year award when they did the Slammy Awards. Past winners – 2017: AJ Styles, 2016: AJ Styles, 2015: Seth Rollins, 2014: Seth Rollins, 2013: Daniel Bryan, 2012: CM Punk, 2011: CM Punk, 2010: Randy Orton, 2009: Chris Jericho
Winner: Johnny Gargano (Runners-Up: Seth Rollins, AJ Styles, Tommaso Ciampa, Daniel Bryan)
Fan vote: AJ Styles 26%, Tommaso Ciampa 18%, Johnny Gargano 18%, Seth Rollins 17%, Daniel Bryan 7%.
This was a tough call, but the name that stood out the most to me was Johnny Gargano. The fact is that I gave three of his Takeover matches five stars out of five (that's as high as the scale goes), the fourth one was 1/4* short of that and then the fifth one was over four stars too. Gargano also had some great matches on NXT TV as well. In terms of promos, he's pretty good and maybe not as elite a talker as his NXT rival Ciampa, but he more than held his own on the microphone. When he turned heel later in the year, I was a bit surprised by it although I think long term he's going to be a face for most of his career.
If you're one of those fans that doesn't keep up with NXT regularly, you should. This was a great year for WWE's third brand and guys like Gargano are a big reason why.
Some thoughts on the runners-up:
– Seth Rollins, who is a two-time winner of this award, had his best year since 2015. The match quality was consistently there for him all year long. I think what may have hurt him is that some of his rivalries fell a bit short. He also wrestled the same guys like The Miz and Dolph Ziggler way too many times. A push to the main event level could help him get this award next year.
– AJ Styles won this award the previous two years and I don't think he was as good this year. That's nothing against him personally, nor is it due to age because the 41-year-old is still an elite performer. I just feel like the feud with Shinsuke Nakamura was lacking a bit while the rivalry with Samoa Joe may have lasted too long. The feud with Daniel Bryan was fun, though, so that helped AJ finish the year strong.
– The current NXT Champion Tommaso Ciampa was the NXT MVP this year along with Gargano. His heel persona is a lot of fun where he's playing the crazy champion obsessed with the title, but he's also very smart too. The match quality was there with him as well. I just think a few of the other guys were more outstanding.
– If current WWE Champion Daniel Bryan was doing the heel gimmick for the entire year instead of just two months then he might be the runaway winner of this award. He's been so entertaining in terms of his promos while delivering some great matches as well. I'm excited about what's next for him.
Other male wrestlers that had pretty good years were The Miz, Braun Strowman, Drew McIntyre, Aleister Black and Adam Cole to name a few.
2. BEST FEMALE WRESTLER
To be given to the best female performer.Past winners – 2017: Asuka, 2016: Charlotte, 2015: Sasha Banks, 2014: Paige, 2013: AJ Lee, 2012: Eve, 2011: Beth Phoenix, 2010: Natalya, 2009: Mickie James
Winner: Becky Lynch (Runners-Up: Charlotte Flair, Ronda Rousey, Asuka)
Fan vote: Becky Lynch 76%, Charlotte Flair 8%, Ronda Rousey 6%, Asuka 3%, Alexa Bliss 2%.
I've been doing these awards for ten years and nobody has won this award twice, nor has there been a repeat winner. Charlotte Flair came very close to winning it this year, but I must give the nod to "The Man" Becky Lynch.
Becky has set the world on fire in the last five months as the face that people have liked for years that was held back for most of the last year and when she failed to win the title at SummerSlam, she attacked her best friend Charlotte. It was supposed to be a heel turn for Lynch, but the fans supported her and didn't boo her. Lynch went on to have a couple of outstanding matches (Evolution with Flair and TLC with Flair and Asuka) that helped get her this award. It's been wonderful to see her evolve as a character while she has improved in all aspects by delivering quality promos, riling up the crowd as well as anybody and delivering in big angles like when she helped Smackdown's women invade Raw in one of Raw's most memorable moments. Great year for Becky and I hope she rides the momentum even further into 2019.
This was the best year of Charlotte Flair's career even though she didn't win the award. If somebody said she was the best women's wrestler in WWE, I wouldn't argue with them. The difference between her and Lynch is she got more opportunities the entire year. By that I mean she had a great WrestleMania match with Asuka and was constantly pushed aside from a break for a month after getting breast implants. Yes, I noticed them. Anyway, Flair's in-ring performance was great. I think if she turned heel, she would have a better run than she did in 2016 as a heel because she's better in the ring now. I know some people criticize her for her push, but I also think she deserves it and she's an awesome performer.
Ronda Rousey was impressive in her rookie year. The fact that she can consistently have good matches less than a year into her WWE career is awesome. Some of her promos were solid too, especially against Nikki Bella. I know that she has plans to start a family soon and her WWE career may not be that long, but if she keeps at it for another year or two she's going to be outstanding at everything. She's definitely similar to Kurt Angle in his rookie year in terms of how fast he adapted to pro wrestling two decades ago.
Asuka started the year great with the Royal Rumble win, then had an awesome match with Flair at WrestleMania and followed that with the worst matches of her career with Carmella, which was not Asuka's fault. At the end of the year, she finally got back to that good spot wit the SD Women's Title win at TLC. She's one of the best women wrestlers in WWE.
3. BEST FEUD
To be given to the best rivalry between two or more performers. Past winners – 2017: Roman Reigns vs. Braun Strowman, 2016: AJ Styles vs. John Cena, 2015: Bayley vs. Sasha Banks, 2014: Daniel Bryan vs. The Authority, 2013: CM Punk vs. Paul Heyman/Brock Lesnar, 2012: CM Punk vs. Daniel Bryan, 2011: Randy Orton vs. Christian, 2010: The Miz vs. Daniel Bryan, 2009: CM Punk vs. Jeff Hardy
Winner:Tommaso Ciampa vs. Johnny Gargano (Runners-Up: Becky Lynch vs. Charlotte Flair, Daniel Bryan vs. AJ Styles)
Fan vote: Tommaso Ciampa vs. Johnny Gargano 67%, Becky Lynch vs. Charlotte Flair 21%, Ronda Rousey vs. Becky Lynch 3%, Daniel Bryan vs. The Miz 3%, Daniel Bryan vs. AJ Styles 2%
I am with the fan vote in this one because Ciampa vs. Gargano was the best feud of the year. They had three outstanding NXT Takeover matches with two of them earning the five-star rating from me (New Orleans and Chicago) while the third one in Brooklyn was very good as well. The rivalry was so great that when Ciampa would walk to the ring with no entrance, the fans were booing him the entire time. These are the same NXT fans who want to cheer everybody, so it's impressive how much they were into it.
Becky and Charlotte had a great rivalry on Smackdown with multiple great matches at Evolution, TLC (with Asuka), plus Hell in a Cell (Lynch won the title) and Super Show-Down. I think what hurt them is that both women were faces for most of it, so it wasn't as intense as it could have been. It was still one of the best women's feuds on the main roster in WWE history.
I liked Bryan vs. Styles a lot because of the turn for Bryan, plus the great match they had at TLC. It was better than Bryan vs. Miz or Styles vs. Joe in terms of best male Smackdown feud this year.
4. BEST MATCH
To be given to the best match. Past winners – 2017: John Cena vs. AJ Styles @ Royal Rumble, 2016: Shinsuke Nakamura vs. Sami Zayn @ NXT Takeover Dallas, 2015: Brock Lesnar vs. Seth Rollins vs. John Cena @ Royal Rumble, 2014: The Wyatt Family vs. The Shield @ Elimination Chamber, 2013: Brock Lesnar vs. CM Punk @ SummerSlam, 2012: The Undertaker vs. Triple H (Shawn Michaels as ref) @ WrestleMania 28, 2011: CM Punk vs. John Cena @ Money in the Bank, 2010: The Undertaker vs. Shawn Michaels @ WrestleMania 26, 2009: The Undertaker vs. Shawn Michaels @ WrestleMania 25
Winner: Unsanctioned Match: Johnny Gargano vs. Tommaso Ciampa @ NXT Takeover New Orleans 04/07/18 (Runners-Up: NXT Championship: Andrade Almas vs. Johnny Gargano @ NXT Takeover Philly 01/27/18, Smackdown Women's Championship Last Woman Standing: Becky Lynch vs. Charlotte Flair @ Evolution 10/28/18, North American Championship Ladder Match: Adam Cole vs. EC3 vs. Killian Dain vs. Lars Sullivan vs. Velveteen Dream vs. Ricochet – NXT Takeover New Orleans 04/07/18, Chicago Street Fight: Tommaso Ciampa vs. Johnny Gargano @ NXT Takeover Chicago 06/16/18)
I think we were spoiled this year in terms of great matches. People complain about bad stuff in WWE all the time, but there were so many outstanding matches. Four of the five listed here are from NXT Takeover events, which shows how special they were.
My winner is the first of three Gargano/Ciampa Takeover match because it was the first chance for Gargano to get revenge on his former #DIY tag team partner in a brutal match in New Orleans. It was so great with one of the hottest crowds of the year. I loved it. The same goes for everything else on here.
Note: I will post a listing of my top ten WWE matches with full reviews on TJRWrestling on December 30th or 31st. Make sure you check it out.
5. BEST PAY-PER-VIEW
To be given to the best pay-per-view.Past winners – 2017: Royal Rumble, 2016: Money in the Bank, 2015: WrestleMania 31, 2014: WrestleMania 30, 2013: SummerSlam 2012: Extreme Rules, 2011: Money in the Bank, 2010: WrestleMania 26, 2009: SummerSlam
Winner: Evolution (Runners-Up: Royal Rumble, Hell in a Cell)
Fan vote: Evolution 49%, Royal Rumble 26%, WrestleMania 34 8%, TLC 7%, Money in the Bank 3%.
Girl power. That's what 2018 was all about in WWE. The first ever women's PPV called Evolution was better than any PPV in WWE this year. They had pretty good matches all night long, arguably the best main roster of the match of the year with Lynch/Flair and it was just a fun night of wrestling that was a good reminder of why we love this crazy business. I don't think it was an all-time great PPV, but it was clearly the best of the year.
The Royal Rumble was fun with two Rumble matches (including the first women's Rumble) and some other good matches. Hell in a Cell was consistently good from top to bottom.
You can check out my ranking of WWE's 15 PPVs in an exclusive article at The Comeback right here.
6. BEST NXT TAKEOVER SPECIAL
To be given to the best NXT Takeover special. Past winners – 2017: NXT Takeover Chicago, 2016: NXT Takeover Dallas, 2015: NXT Takeover Brooklyn
Winner: NXT Takeover New Orleans (Runner-Up: NXT Takeover WarGames, NXT Takeover Brooklyn)
Fan vote: New Orleans 58%, WarGames (LA) 20%, Brooklyn 15%, Chicago 4%, Philadelphia 3%
This is like picking between your children (I don't have any) because you love them all, but it's hard to say what one you love the most. New Orleans is my favorite due to the outstanding Gargano/Ciampa, plus the six-man ladder match and everything else on that show. It's only the second show that I've rated 10 out of 10 with WrestleMania 17 as the other one. I loved that Takeover.
When I threw up the fan vote for this one, I had a few readers ask why I don't include Takeovers with PPVs. I think they should be separate because there are different people on the shows, there's a different feel to them and I think Takeover's are so great that they deserve their own category. They are my awards, so my rules apply.
If I did include Takeover's in the same category as main roster PPVs, this was a year where all five Takeover shows earned higher scores than the 15 WWE PPVs.
7. BEST TALKER
To be given to the best person at delivering promos.Past winners – 2017: The Miz, 2016: Chris Jericho, 2015: Paul Heyman, 2014: Paul Heyman, 2013: Paul Heyman, 2012: CM Punk, 2011: CM Punk, 2010 winner: CM Punk, 2009 winner: Chris Jericho
Winner: The Miz (Runners-up: Becky Lynch, Samoa Joe, Tommaso Ciampa, Daniel Bryan, Paul Heyman)
Fan Vote: Becky Lynch 32%, The Miz 22%, Samoa Joe 16%, Paul Heyman 7%, Tommaso Ciampa 5%.
The Miz gets the award for the second year in a row because of his consistency all year long as one of the top guys on Raw and then on Smackdown when he was moved there post-WrestleMania. I like Becky Lynch as much as the next guy, but I can't think of memorable promos she did prior to SummerSlam when she did her turn. The award is for 12 months, not the last five months. The Miz gets to talk on TV as much as anybody because Vince McMahon trusts him to deliver quality promos whether he's being serious or comedic and The Miz manages to pull it off. I enjoy his promos a lot.
Samoa Joe has a great delivery with his promos as kind of like a silent mercenary that's there to get in the head of his opponent. That's the kind of old school heel I like. Ciampa is similar to Joe in a lot of ways in terms of promos. Paul Heyman would be higher, but the act with Lesnar is getting repetitive and nothing he said this year really stood out to me.
If Daniel Bryan can keep this heel persona going all year long then he might win this award next year because he's been incredible the last two months.
8. WORST FEUD
To be given to the worst rivalry between two or more performers. Formerly known as the Katie Vick award. RIP Katie.Past winners – 2017: Randy Orton vs. Bray Wyatt, 2016: Darren Young vs. Titus O'Neil, 2015: Dolph Ziggler/Lana vs. Rusev/Summer Rae, 2014: Brie Bella vs. Nikki Bella, 2013: Big Show vs. Triple H/Randy Orton, 2012: Kane vs. Zack Ryder/John Cena, 2011: Michael Cole vs. Jerry Lawler & Jim Ross, 2010 winner: Kane vs. Edge, 2009 winner: Triple H vs. Randy Orton
Winner: Bobby Lashley vs. Sami Zayn (Runners-Up: Triple H/Shawn Michaels vs. Undertaker/Kane, Sasha Banks vs. Bayley)
Fan vote: Bobby Lashley vs. Sami Zayn 37%, Triple H/Shawn Michaels vs. Undertaker/Kane 16%, Sasha Banks vs. Bayley 13%, Baron Corbin vs. Finn Balor 9%, AOP vs. Bobby Roode/Chad Gable 6%, Bobby Lashley vs. Elias 6%.
It pains me to mention Sami Zayn as the "worst" in anything because he's one of my favorite guys in the company, but holy shit that rivalry with Bobby Lashley was awful. It started with Lashley doing that awkward interview about how he had three sisters that meant so much to him. It was all part of a storyline because it led to Zayn bring out Lashley's "sisters" for a terrible Raw segment. Lashley turned heel soon after it was over while Zayn was out with double shoulder surgery.
I wasn't impressed by Triple H vs. The Undertaker or Triple H/Michaels vs. Undertaker/Kane. They looked like four guys way past their prime. Considering how much TV time was devoted to them prior to Super Show-Down and Crown Jewel, clearly WWE management had high hopes for them. Their matches didn't live up to the hype.
Sasha Banks and Bayley bickered a lot at the start of the year, even got into a few fights and there was a tease for one of them to turn heel, but it never happened. I think it was another example of poor storytelling on Raw with no payoff in the end. Perhaps they were kept together because WWE realized they needed them as a face team that could be come the Women's Tag Team Champions. I guess we'll find out in 2019.
9. WORST PAY-PER-VIEW
To be given to the worst PPV. They wanted us to pay money for this?Past winners – 2017: Battleground,2016: Fastlane, 2015: Royal Rumble, 2014: Tables, Ladders & Chairs (And Stairs), 2013: Battleground, 2012: Hell in a Cell, 2011: Over The Limit
Winner: Crown Jewel (Runner-Up: Backlash)
Fan vote: Crown Jewel 83%, Backlash 9%, Super Show-Down 5%.
The Crown Jewel show from November in Saudi Arabia was one of the worst PPVs ever. There was the potential for some good matches, but nothing stood out. It went on way too long, plus there were no women's matches and that whole show had a dark cloud hanging over it. It was awful.
You can check out my ranking of WWE's 15 PPVs in an exclusive article at The Comeback right here. Yes, Crown Jewel is in last place there.
10. BEST TAG TEAM
To be given to the two men that function best as a tag team. Past winners – 2017: The Usos, 2016:The New Day, 2015: The New Day, 2014: The Usos, 2013: Seth Rollins & Roman Reigns, 2012:Team Hell No (Kane & Daniel Bryan), 2011:Air Boom (Evan Bourne & Kofi Kingston), 2010: The Hart Dynasty, 2009: Chris Jericho and The Big Show
Winners: The Bar (Sheamus & Cesaro) (Runners-Up: Undisputed Era, The New Day, The Usos)
Fan vote: Undisputed Era (Kyle O'Reilly and Roderick Strong) 35%, The Usos (Jimmy and Jey Uso) 22%, The Bar (Sheamus & Cesaro) 16%, The New Day (Kofi Kingston, Big E & Xavier Woods) 15%, Mustache Mountain (Tyler Bate and Trent Seven) 4%
This is an extremely difficult choice with the top four teams. I had a tough time deciding, but then I was going over some pay-per-views this year where I noticed The Bar kept having a bunch of matches in the three to four-star range. I really admire the way they have morphed into a great heel team that's able to work the power style against smaller teams and they make everything look easy. The timing is always great.
The Undisputed Era are a well-oiled machine that are as good as any of the main roster teams. It's just a matter of when they get the chance on the main roster…The New Day are consistently great and always entertain me doing their wacky bits as well. I enjoy their sense of humor…The Usos have been hurt by becoming faces. I thought they were better as heels, but they are still arguably the best team in WWE this decade.
It's been a great year for tag team wrestling on Smackdown and NXT with several outstanding matches. Raw? One of the worst years I can remember for actual tag teams. They need to change that next year.
11. THE "NEXT BIG THING" AWARD
To be given to the wrestler that is most likely to be the "next big thing" in the new year.Past winners – 2017: Rusev, 2016: Shinsuke Nakamura, 2015: Sami Zayn, 2014: Bray Wyatt, 2013: Roman Reigns, 2012: Dolph Ziggler, 2011: Cody Rhodes, 2010: Alberto Del Rio, 2009: John Morrison
Winner: Velveteen Dream (Runners-Up: Matt Riddle, Drew McIntyre, Adam Cole, Pete Dunne, Ember Moon, Mandy Rose)
My basic "rule" for this award is to go with somebody that I have never picked before and that has never been a WWE, World or Universal Champion. For the second year in a row, I could give it to Braun Strowman, but he's already a consistent main eventer.
I may be a year or two early on the Velveteen Dream choice, but it's hard to deny that the 23-year-old is destined for greatness. Last year he was developing as a character and this year he showed he has the tools to be great in the ring. The fact that he's already having nearly five-star matches already tells me that there are no limits to what he can do in the future. He reminds me of a Brock Lesnar, John Cena or Randy Orton in 2002 when they were rookies on the main roster that went on to do great things. The difference is that with NXT in place, WWE may choose to keep him in NXT for the next year to put a title on him, see how he does as a champion and then bring him up to the main roster. I think he's ready for the main roster now, but at his age, there is nothing wrong with waiting. If he stays in NXT, he'll probably be NXT Champion by the summer if not earlier.
Matt Riddle could be a huge difference maker on the main roster if he can become a polished all-around performer. He needs to work on promos while in NXT, but in ring, he's got all the tools to be a top guy…It's weird listing Drew McIntyre because he was a candidate for an award like this a decade ago. The fact is, he hasn't been a full-time main eventer or a World Champion yet, so he's a solid choice as well…Adam Cole is a tremendous all-around talent that may only be hurt by his size. However, when guys like AJ Styles and Daniel Bryan are pushed to the top, that's a good sign for him…Pete Dunne is only 25 years old, so he's another guy with a bright future that we may be talking about as a top guy in a few years. He has the talent to be there…I think Ember Moon and Mandy Rose can both be big stars. It's just tough right now because the women on top are in their prime with no signs of slowing down, so how can others break through? I think both have a lot of potential.
12. BEST HEEL
To be given to the performer that is the best at drawing the ire of the audience. Past winners 2017: The Miz, 2016: AJ Styles, 2015: Seth Rollins, 2014: Seth Rollins, 2013: Paul Heyman, 2012: Daniel Bryan, 2011:Christian. Award began in 2011.
Winner: Tommaso Ciampa (Runners-Up: The Miz, Samoa Joe, Sheamus/Cesaro, Undisputed Era)
Fan vote: Tommaso Ciampa 57%, The Miz 14%, Samoa Joe 13%, Drew McIntyre 4%, Alexa Bliss 3%. Shoutout to the creative team for getting one vote and even I got one vote too!
Tommaso Ciampa has had a fantastic year as a maniacal heel that became the NXT Champion over the summer and has shown no signs of slowing down. The key thing to I don't know if he's going to be on the main roster in 2019 or if he's somebody that will be a cornerstone of NXT for most of his career.
The Miz has been better than ever in the last few years. I thought maybe this year he'd get a push to the WWE Title level, but it didn't happen for him. I think WWE likes him in his role as an upper midcard heel, but not necessarily at that main event level…Samoa Joe is a true, old school kind of heel that isn't interested in telling jokes. He's there to kick ass…I think The Bar and Undisputed Era are both well polished heel acts.
The only reason I didn't list Daniel Bryan as a runner up is because his heel run has lasted less than two months. If he is a heel for most of 2019 then he's probably going to win this award next year because he's amazing.
13. BEST BABYFACE
To be given to the performer that is the best at receiving the adulation of the audience.Past winners – 2017: AJ Styles, 2016: Dean Ambrose, 2015: John Cena, 2014: Dolph Ziggler, 2013: Daniel Bryan, 2012: John Cena, 2011:Randy Orton. Award began in 2011.
Winner: Becky Lynch (Runners-Up: Johnny Gargano, AJ Styles, Seth Rollins, Charlotte Flair, Roman Reigns)
Fan vote: Becky Lynch 30%, Seth Rollins 22%, AJ Styles 18%, Johnny Gargano 14%, Finn Balor 4%.
This was one of the hardest categories for me to pick because there are a lot of great choices. As I sat here thinking about, I had to focus on who gets the loudest reactions from the fans on a consistent basis. That's Becky Lynch, right? I think so. The crowds are so loud for her that they even chant her name when she's not even on the show. I don't want to say she's getting Steve Austin or The Rock level ovations, but for this era, it's impressive to see how much the people like her. Plus, her work in the ring and on the microphone is great enough that I can say she deserves this award.
If Johnny Gargano didn't turn heel a few months ago I may have picked him for this because he was the most popular guy in NXT. I just think Becky has passed everybody in this category…I think Styles and Rollins are in a similar role on opposite shows except Rollins isn't in the main title picture on Raw. They're both very good at what they do with each man likely in those roles for the long term…Charlotte Flair is easy to like and backs up her performances in the ring…I've always liked Roman Reigns and he played his role well despite what his critics may think.
14. BIGGEST NEWS STORY
The stories of the year that we'll always remember when looking back at the year that was. Past winners – 2017: Kurt Angle returning to WWE after 11 years away, 2016: WWE signs four top New Japan stars,2015: Injuries decimate the roster, 2014: CM Punk leaving WWE, 2013: The WWE Network Still Isn't Here, 2012: Jerry Lawler's heart attack, 2011: The death of Randy Savage, 2010: The departure of several big names (Shawn Michaels), 2009: Shane McMahon leaves WWE
Winner: Roman Reigns announcing he has leukemia (Runners-Up: WWE signs two TV contracts worth over $2 billion, Ronda Rousey signs with WWE, Daniel Bryan returns to the ring)
When Roman Reigns stood in the ring on Raw on October 22 with the Universal Title on his shoulder, he told the world that he has leukemia (a form of cancer) again. Reigns told the story of how he beat leukemia in his early 20s, but now it's back and he has to go home to fight again. I remember sitting here with a stunned look on my face because I felt so sad for this man, who is just a regular guy named Joe that has a wife, a daughter and twin sons at home. Nobody knows if or when Roman will ever wrestle again and that's okay because of what he's dealing with. What we should hope for is that he's able to live a long, normal life whether that's in the wrestling ring or whatever else he may choose to do. We miss you, Big Dog. Keep fighting.
The news of WWE signing a deal with USA Network to keep Raw on there for five more years and for Smackdown to move to Fox for five years were huge. The two deals are worth over $2 billion combined, which meant a huge increase over what WWE is currently getting. That drove the WWE stock price to as high as the $90 range earlier this year as well…Ronda Rousey joining WWE at the Royal Rumble was a massive signing that helped to propel WWE's women's division throughout the year with Rousey emerging as a headline act…Daniel Bryan's return has been mentioned a few times on here. It was a nice surprise worth celebrating for sure.
15. BEST INDIVIDUAL PROMO
To be given to the one promo that was the best in the last year. It can feature more than one person. Past winners – 2017: Festival of Friendship with Kevin Owens turning on Chris Jericho on Raw February 13, 2016: The Miz and Daniel Bryan on Talking Smack, 2015: The Rock at WrestleMania 31, 2014: Daniel Bryan "Occupy Raw" face to face with Triple H @ Raw March 10, 2013: Mark Henry @ Raw June 17, 2012: Kane's Speech at Anger Management @ Raw August 27
Winner: Daniel Bryan's announcement that he has been cleared to return @ Smackdown March 20 (Runner-up: Becky Lynch explains why she attacked Charlotte at SummerSlam @ Smackdown August 21)
Daniel Bryan's "fight for your dreams" promo wasn't just a great pro wrestling promo, it was an awesome speech for anybody that needs a pick me up for their life. I thought Bryan was honest, open and very entertaining when he talked about what it meant to be able to wrestle again. He was grateful for the support, he thanked his wife Brie Bella for pushing him and the whole thing was very inspirational. I don't know if I've ever been that happy for a guy during a wrestling promo, but when seeing his face and the crowd react to him, it was beautiful to see.
SummerSlam was when Becky Lynch started to get a lot of momentum, so when she got in the ring at the following Smackdown to talk about why she attacked her best friend Charlotte Flair, there was a lot of pressure on her to deliver a great promo. I thought Lynch did an awesome job of explaining her actions while the fans were hanging on her every word.
I could have picked a lot of things for this as I mention every year, but I felt like those two promos really stood out the most.
16. BEST TURN
To be given to the best babyface or heel turn that benefitted the performer the most.Past winners – 2017: Sami Zayn, 2016: AJ Styles, 2015: The New Day, 2014: Seth Rollins, 2013: Randy Orton, 2012: Big Show, 2011: Mark Henry, 2010: Kane, 2009: CM Punk
Winner: Daniel Bryan (Runner-Up: Dean Ambrose)
The idea behind best turn to honor somebody that switched roles and became better for it. The name that immediately came to mind was the "New" Daniel Bryan, who had just a decent run as a babyface and has transformed himself into not just the best heel, but the best overall performer in WWE in the last two months. I really liked the motivation for the turn with Bryan feeling like he had to do it in order to win the WWE Title. As Bryan has said, he did one low blow at one time to win a title, which shows that he is smart. I also enjoy his heel promos as an environmentalist that rips on the fans for not caring about the Earth like he does. It's very entertaining to me.
I'm looking forward to more of heel Dean Ambrose. I think he'll be more comfortable in the role in the long term. The start has been a bit slow, but once he gets into some meaningful feuds he'll do well.
17. MOST IMPROVED PERFORMER
To be given to the performer that has shown the most improvement in the last year.Past winners – 2017: Braun Strowman, 2016: The Miz, 2015: Bayley, 2014: Damien Mizdow, 2013: Roman Reigns, 2012: Ryback, 2011: Zack Ryder, 2010: Cody Rhodes, 2009: Kofi Kingston
Winner: Velveteen Dream (Runner-Up: Andrade "Cien" Almas)
I already praised Velveteen Dream a lot earlier, so I'm not going to repeat myself too much. I just think Dream improved this year to the point where he went from being a guy that had potential to somebody that delivered several huge matches at Takeover matches, which makes me believe in him as a future World Champion.
There are rumors that Almas is unhappy in WWE these days. I hope those rumors are false and that he sticks it out because he's got a lot of talent. I can see him becoming the US Champion at some point in 2019 while a possible main event push could happen. He's young with a bright future.
Somebody might think of Becky Lynch as improved, but I don't think she qualifies. She was always great. She has just been given more opportunities this year, which she's taking advantage of.
18. BEST WEEKLY WWE TV SHOW
To be given to the best weekly WWE television (or internet) show. Past winners – 2017: Smackdown, 2016: Smackdown, 2015: NXT, 2014: NXT, 2013: NXT.
Winner: NXT (Runner-Up: Smackdown Live)
This has been the best year in NXT history. I didn't know if 2015 could be topped, but they did it thanks to an incredible roster of talent that is a nice mix of wrestling veterans working with younger WWE talent. I already touched on how awesome Takeover shows were with all five Takeover's being better than any main roster PPV this year. The weekly NXT show is very good too. I don't review it (shoutout to our NXT guy Kurt Zamora), but if I did I think the average score of NXT shows would be higher than Smackdown.
Smackdown has been pretty good for most of the year. My weekly average score for it is 6.62 while Raw came in at 5.62, so it shows that Smackdown is consistently better.
Raw has never won this award. I think being three hours hurts it a lot. Good luck in 2019.
19. FUNNIEST MOMENT
To be given to the funniest moment of the year whether it was unintentional or on purpose.
Winner: Titus O'Neil at the Greatest Royal Rumble
I just created this award this year because I needed to do something to honor the moment when Titus O'Neil ran down to the ring at the Greatest Royal Rumble, slipped on the mat and went directly under the ring! I think what's most amazing about the moment is that even if he tried to recreate the spot, there's no way it would look as good as when he accidentally slipped and fell. Titus was lucky to not hit his head on the side of the apron and he also missed a hard part under the ring because there are pieces of metal down there that would really hurt if somebody went into it. Kudos to Titus for being able to laugh about it as well. He's a great guy.
There is no runner-up here. The "Titus World-slide" spot is by far the winner.
20. STUPIDEST BOOKING DECISION
To be given to the stupidest choice made by WWE's creative team. Past winners – 2017: Jinder Mahal as WWE Champion
Winner: Brock Lesnar as Universal Champion for way too long (Runner-up: WWE Championship headlined only one of the 15 WWE PPVs this year, Baron Corbin as the power-hungry GM on Raw)
Brock Lesnar's first reign as WWE Universal Champion lasted from April 2017 until SummerSlam 2018. The expectation was that Lesnar would drop the title to Roman Reigns at WrestleMania this year, but Vince McMahon decided to change his mind and keep it on his absentee champion Brock. When Reigns had to vacate the title because of leukemia, most of us figured it was finally Braun Strowman's time as Universal Champion. Nope. It went back to Brock…again. I'm not here to whine about Brock the person because I respect a guy that gets the best deal possible even if it only means wrestling on TV less than ten times a year. My complaint is with Vince McMahon and his creative team deciding to hurt Raw by having an absentee Universal Champion for nine out of the twelve months this year.
The only time the WWE Championship was in the main event of a PPV this year was Fastlane in March and that was only because it was the last Smackdown-only PPV of the year. The WWE Title is supposed to be the most coveted prize in the business. It would be nice if WWE remembered that.
I think Baron Corbin will be remembered as one of the worst on-screen GMs (or "guys in charge" if you want to use that label) that there's ever been because the last two or three months of Raw have been so bad. Once again, it's not the fault of the performer. It's the creative team. They did a poor job.
21. BEST FINISHING MOVE
To be given to the best finishing move in WWE. Past winners – 2017: Eclipse by Ember Moon, 2016: Styles Clash by AJ Styles, 2015: Popup Powerbomb by Kevin Owens, 2014: Red Arrow by Neville, 2013: Neutralizer by Cesaro, 2012: Neutralizer by Cesaro
Winner: Eclipse by Ember Moon (Runners-Up: Insane Elbow by Kairi Sane, Shatter Machine by The Revival, 054 by Mustafa Ali)
https://www.youtube.com/watch?v=3KU1dmGlLvE
This was in the "minor" awards for several years, so it's time to elevate it. Ember Moon is a repeat winner because I think it's such a cool spot with her opponent stunned in the ring in a standing position, Moon goes up and jumps off with her unique version of the Stunner. Some of the women sell it well, so that helps too. It's a move that is always going to generate a big pop for Moon and I think it makes her stand out.
22. BEST ANNOUNCER
To be given to the best announcer in WWE. It could be a play by play or analyst. Past winners – 2017: Corey Graves, 2016: Corey Graves, 2015: Corey Graves, 2014: John Bradshaw Layfield, 2013: John Bradshaw Layfield, 2012: John Bradshaw Layfield, 2011: Booker T, 2010: Matt Striker, 2009: Jim Ross.
Winner: Mauro Ranallo (Runner-Up: Corey Graves)
I'm going with Mauro Ranallo because he's the voice of NXT and I love the genuine passion he has for the business. It was such a great year of NXT with Ranallo serving as a key part of it by putting over the rivalries the best way possible. Some of the calls he made during the Gargano/Ciampa rivalry were epic. I think Raw or Smackdown would benefit from Ranallo as the play by play guy, but I think he hated the weekly travel, so being in NXT is the right place for him.
As you can see from the past winners listed, I like Corey Graves a lot too. I think that Corey is announcing on WWE TV for five hours a week (plus more in PPV weeks) shows how much faith WWE has in him to do a good job. He's a heel announcer most of the time, but I wish he was even more heelish the way Bobby Heenan or Jerry Lawler were in their prime.
23. COMEBACK OF THE YEAR
To be given to somebody coming back from an injury or some other issue that kept them away. This is a new award starting this year.
Winner: Tommaso Ciampa (Runners-Up: Drew McIntyre, Dean Ambrose)
https://twitter.com/ProjectCiampa/status/1071449324431794176
The current NXT Champion Tommaso Ciampa was sidelined for the second half of 2017 with a torn ACL in his knee. He came back strong to start this year and had the match of the year at NXT Takeover New Orleans in April, which was his first match back since the injury. He was also the best heel this year, which I mentioned earlier. I think it shows how tough this guy is and how awesome of a performer he is too.
Drew McIntyre was released from WWE in 2014 after he was called a future World Champion about five years earlier. The 3MB group that he was a part of were treated like a joke and McIntyre was as stale as anybody in WWE. He left for three years, improved as an all-around talent, became NXT Champion in 2017, lost the title, got hurt and debuted on Raw after WrestleMania. Since then, McIntyre has been one of the best performers in WWE and is somebody that I would label as a future World Champion in 2019. There are a lot of guys on the current roster that should look at McIntyre as an inspiration because some of them are doing nothing like he was. Drew has shown us how hard work pays off.
Dean Ambrose missed eight months after having arm surgery last December. At one point, Ambrose had a staph infection and almost died from it, which shows just how serious it was. Ambrose came back in the best shape of his career with fans immediately noticing he was more muscular than ever. Ambrose deserves a lot of credit for busting his ass to return looking as good as he ever has.
24. BEST WWE NETWORK SHOW
To be given to the best show on WWE Network that is not just a live wrestling show. It has to be something different. Past winners – 2017: WWE 24, 2016: Edge & Christian Show, 2015: Breaking Ground.
Winner: WWE Chronicle (Runners-Up: Something Else to Wrestle With, Edge & Christian Show)
There were four episodes of WWE Chronicle this year and I thought they were all outstanding. They followed a WWE superstar around prior to a big match or moment. The episodes focused on Shinsuke Nakamura, Samoa Joe, Dean Ambrose and Becky Lynch. Of the four, I thought the Ambrose episode was the best because it showed him during his rehab from arm surgery and he was really candid about a lot of things. Hearing Lynch talking about her rise to the top this year was cool too. I recommend checking those out if you have never seen them.
As a fan of the Bruce Prichard and Conrad Thompson podcast, it was nice to see "Something Else to Wrestle With" appear on WWE Network. I think the podcast is better than the WWE Network show, but it's still cool to get even more content from them talking about various things in history on WWE Network. I enjoyed the Rise of The Rock and Mega Powers Explode episodes the most.
It was nice to see the Edge & Christian Show return this year with more episodes coming next year. I have a similar sense of humor as my fellow Canadians, so I enjoy it. Some of the content is stupid, but I enjoy the smartass comments and inside jokes a lot. They do a good job with it.
25. MOST MEMORABLE MOMENT
To be given to the most memorable moment of the year.Past winners – 2017: Hardy Boyz return to WWE at WrestleMania, 2016: AJ Styles debuts at Royal Rumble, 2015: Seth Rollins becomes WWE Champion at WrestleMania 31, 2014: The Undertaker's undefeated streak ends at WrestleMania 30 when he loses to Brock Lesnar, 2013: Daniel Bryan wins WWE Title leading to heel Triple H/Orton, 2012: Brock Lesnar's Return April 2 on Raw, 2011: CM Punk's Promo June 27 on Raw, 2010 winner: Bret & Shawn embrace in the ring, 2009 winner: The Undertaker/Michaels match
Winner: Daniel Bryan announces his return to the ring after three years away (Runners-up: Becky Lynch attacks Ronda Rousey on Raw)
I already covered the Daniel Bryan return promo earlier in the awards. I still remember sitting around that afternoon and reading some spoiler about how there would be an announcement from Bryan. He already did the sad speech in February 2016, so I figured it had to be something good and it was. I'm so glad Bryan is back in a WWE ring. He re-signed with WWE late this year to work less live events, so I hope he can have several more healthy years ahead of him. His return put a smile on my face more than anything else in WWE this year.
The rise of Becky Lynch was one of the best stories of 2018 as well. I think in terms of an angle, Becky and the Smackdown women invading Raw prior to Survivor Series was an awesome angle. It's too bad that Lynch suffered a broken nose and a concussion due to a hard punch to the face from Nia Jax, but it may work out for the best if WWE saves the first Lynch vs. Rousey match for WrestleMania next year. Doing it at Survivor Series would have been cool, but WrestleMania is better.
I know that the leukemia announcement from Roman Reigns was memorable too, but I like to think of this as a positive award or something that relates to a wrestling angle. That's why I don't have it here.
That's all for the awards. Two of the major categories I removed were "Worst Match" and "Best Video Package" because I found them difficult to choose every year.
FINAL THOUGHTS ON WWE IN 2018
Since I always like to rate the shows out of 10, how about a rating for the year? Here's how I rated the last nine years.
2009: 5.5
2010: 5
2011: 7
2012: 7
2013: 6.5
2014: 5.5
2015: 5.5
2016: 6.5
2017: 6
I'm going with a 6 out of 10 for 2018 just like last year.
The way I see it is Smackdown had an average score of 6.62 while Raw had a 5.62 and I don't review NXT, but it was outstanding this year especially with Takeover shows. What was frustrating about this year in WWE were the lack of big angles and having a lack of faces to really root for. I think the creative team had a poor year, especially on the Raw side. Smackdown wasn't bad creatively, but they had a better year in 2016.
There are probably people reading this saying I am too nice with that 6 out of 10 score because they think the WWE product is terrible, but really, it's not that bad. People complain about things more than ever before, probably because we are on the internet and have no reason to worry about somebody kicking our ass for saying something is bad. I like to think I'm pretty fair in my reviews. I think today's wrestling fan is harder than ever to please, yet when the shows are great (like a Takeover for example), we celebrate it and remember why we are fans in the first place. The reality is we get so many good matches on a consistent basis on PPVs, Takeover shows and some on TV as well that we take them for granted.
With all of that said, I would love to see WWE have a year where I can easily give it a 7 out of 10 or higher. I think the creative team can do a lot better and I hope that their promises of "new" changes going into 2019 mean a better product. The talent on the roster is outstanding although I don't think there's a standout in terms of a draw that is going to sell a lot of tickets or bring back fans to watch the TV shows.
————–
I keep this part in every year: This is my favorite column to write every year. If you're one of those people that reads a lot of my work without writing this is one of those times where I'm asking for your thoughts because I want to know what you think. Don't be shy. I reply to nearly every email. You can also contact me on Twitter or Facebook – the links to those are at the bottom of the post.
Thank you to my good friend Steve Melo for the banner at the top of this post. He also does the banners for every one of my columns including the always fun "preferred" Raw Deal banners, Smackdown banners, PPV banners and more.
I wish you all a safe and Happy New Year in 2019. Next year is 20 years since I started doing this. I did take a break in the mid-2000s, but it's been full time for the past ten years with the Raw Deal starting in 2009. I'll keep writing and I hope you'll keep reading.
As I said, please don't hesitate to contact me. My contact info is below. Thanks so much for reading!
John Canton – mrjohncanton@gmail.com
Twitter @johnreport
Facebook Personal Page & TJRWrestling.net on Facebook