There are going to be some changes around here as far as what I review. Let me begin by stating that I will continue to review the four current shows I write about every week: WWE Monday Night Raw, WWE Friday Night Smackdown, WWE NXT and AEW Dynamite. I'm not going to stop doing that. This is more about the retro shows that I write about.
It was two months ago when I decided to bring back the WWF 2000 reviews with recaps of every Raw, Smackdown and pay-per-view of 2000, which is my favorite year in WWE history. I posted most of them exactly 20 years to the day they aired on television. However, it's going to end effective immediately. I'll miss praising the weekly Rock promos, but it's time to move on from it, at least as a weekly show.
The reality is that those WWF 2000 TV reviews didn't do very well in terms of page views. I'll be honest with you and say they regularly do a page view amount that I would say is poor. I'm not giving the number, but it's below what I would like to see. I find it hard to justify spending two hours or more (to write, review, edit, get screencaps, etc.) writing those reviews to get only a fraction of the views of the current shows. The reality is most of you aren't going to care about what happened on a random Smackdown from 20 years ago and I get it. A typical current Raw or Smackdown review does over 5,000 views most weeks. Shows like NXT and Dynamite get about half that. The WWE PPV reviews are usually triple or quadruple what the current Raw/Smackdown reviews get. Also, when compared to the Q&A post that I put up yesterday, the Q&A post did about 3x as many views as the usual Raw/Smackdown 2000 reviews, so that tells me I need to be doing more Q&A's and I will. The good thing is that the recent WWF 2000 PPV reviews like Fully Loaded 2000 and SummerSlam 2000 did very well. I just don't think I need to review every Raw and Smackdown from that time period.
Will I go back to finish the WWF 2000 Raw/Smackdown TV reviews? Nope. I have moved on. The numbers have told me that. The experiment is over.
What I plan on doing is going through the PPVs of that era as I continue with the September 2000 PPV called Unforgiven, then No Mercy 2000, Survivor Series 2000 is already done (I will re-post with updated thoughts) and Armageddon 2000. Then it's on to 2001 (done some of those already) and 2002 as well. I might post one per week, but there will be week where I post more than one too. I'm also not going to say they will be posted on the same day of every week. All I know is I'm going to work hard to be consistent.
I already have reviews on the site for every WrestleMania, SummerSlam, Survivor Series and most Royal Rumble events (I'll finish those in January). What I want is to fill in the gaps with the other PPVs.
That means I'm going back to the 1990s as well. I didn't review "This Tuesday in Texas" but frankly it's a shitty show and I'm fine with skipping it. I plan on picking it up with King of the Ring 1993 since I have the reviews already done for the "Big Four" PPVs.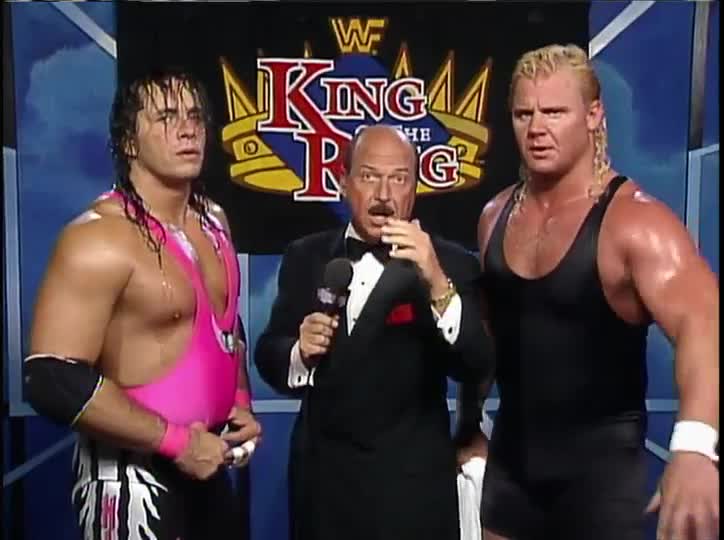 Then it would go to King of the Ring 1994, then into 1995 when the In Your House shows began. I actually look forward to that because there are some hidden gems in there along with some bad matches.
You may recall that I've been reviewing WWE PPV reviews from mid-2003 to 2007 as well. I did those because Rajah of Rajah.com asked me to continue where his site left off. The last one I did was the SummerSlam 2007 so I may continue that at some point because I want to get through the next couple of years.
I also have every WWE PPV reviewed from about 2010 to present-day although not all of them are on the site because I lost everything from 2010 through 2014.
I have no plans to review WCW PPVs. Our guy Lance Augustine does a great job with the WCW PPV Reviews and he'll keep doing them. I don't plan on doing ECW or TNA or anything else. I just want to keep doing the WWE shows. I also have no interest in doing Youtube reviews of shows or doing a podcast again. I just want to write.
THE GOAL…
In the near future, I'll create a section on the site where you can easily view them all in a list in order of the first pay-per-view (WrestleMania 1 in 1985) up to the present day. As long as I work hard at it and spend my time wisely, I know I can complete this goal at some point in 2021. I'm not going to put a date on it, but I will get it done. I'm probably going to work a section of TJRWrestling with a listing of every WWE PPV in order (with links to my reviews) in the next week or two anyway.
You may be asking why I'm telling you. Why should you care? The answer is because I want to be transparent. I'm not stopping the weekly WWF 2000 reviews because I hate doing them. I'm doing it because I have to pay attention to the numbers and I think it's best to move on from them. The good thing is you guys like the PPV reviews, so those are going to continue.
I'm in this business because I love it, but I also feel like I'm good at listening to the readers. You guys choose to visit us daily and we are doing great in a tough year thanks to your support. I want to keep working hard to produce content as best I can.
On another site related note, there might be a TJRWrestling writer search within the next few weeks. I'm thinking early October, so be on the lookout if you want to contribute. If you can't wait, that's fine because we've got a Contact Us page with my info on there if you want to send me an email as well.
Thanks for reading and for the support.