The Other Turnbuckle: Ring of Honor – Live Manhattan Mayhem VI Review, Hardy Boys & Bully Ray in ROH by Hank McAllen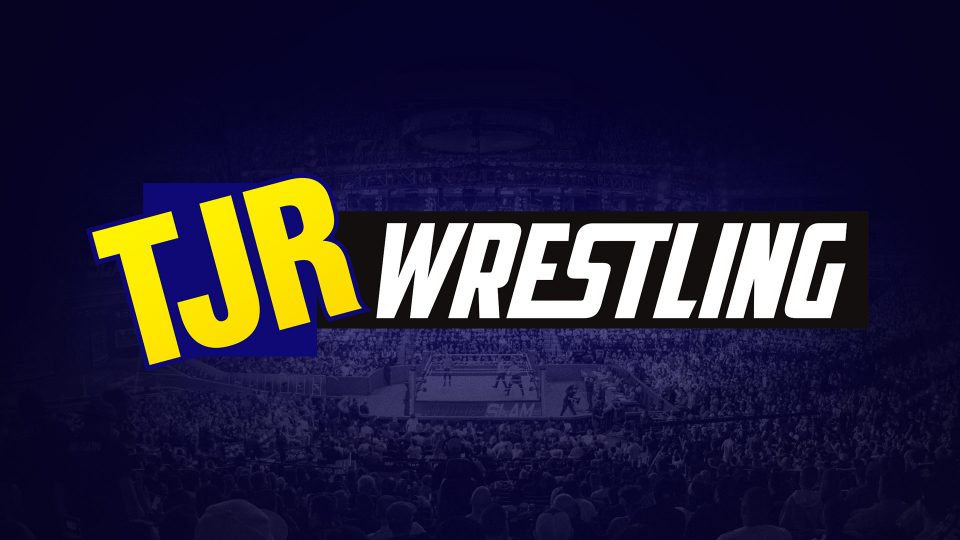 I attended last night's Ring of Honor Manhattan Mayhem VI show at the Hammerstein Ballroom in New York City. Mayhem would be a mild word to describe the emotions that would be felt in the building last night.
Before we break this show down, please keep in mind, I'm not a star rating match guy. Wrestling, like beauty, is in the eye of the beholder, and I really hate getting into heated debates over 5 star versus 4 star versus 3 star, etc. Who cares? It's how you feel about the match. Anyway folks, fasten your seatbelts, and let's get right to it.
The night started off with a meet and greet that was extremely orderly and much to my amazement, who was at the ticket table greeting fans and ensuring they got to see their favorite wrestlers? None other than Ring of Honor's Chief Operating Officer, Joe Koff. Let me ask you this, how many major wrestling company COO's would be at an autograph signing making sure all was going smoothly? Here's your answer, a big fat zero. (Side note – I also saw Mr. Koff keep a promise to a gentleman who was standing behind me to take time out of his hectic schedule to pose for a picture with that fan and the Young Bucks. Very cool gesture.) After exchanging pleasantries with Mr. Koff, I had the pleasure of meeting Will Ospreay, Cody Rhodes (yeah that's right I said Rhodes) and the Young Bucks. All of the talent was professional and funny to say the least. Silas Young and Dragon Lee were also on hand to meet the fans.
The show opened up with Christopher Daniels entering the ring to promote his upcoming ROH Championship match against current title holder Adam Cole (BAY-BAY!!!) or Bobby Fish at ROH's 15th Anniversary show next Friday night, March 10. (Side note 2 – Cole was taking on Fish as part of last night's main event and one of the things that ROH does that I love, which is so old school, is when promoting upcoming matches they always use the term "if champion" when referring to the current title holder should they have a title defense prior to the upcoming match being promoted. It's one of the many little things in wrestling that have been lost by so many over the years, but is a very cool thing that I love).
The crowd popped when Daniels came from behind the curtain. The respect this man has with the fan base is so well deserved. Anyway, as Daniels was cutting his promo he was interrupted by Matt Taven and the other members of The Kingdom, Vinny Marseglia and Daniels' opponent for the night, TK O'Ryan. O'Ryan reminds me of a young Edge in his look. The guy is also a very solid worker. Anyway the match was a great way to kick off the night. Both guys put the boots to each other, and as I have said a million times, it amazes me how Daniels is as good as he is three weeks shy of 47th birthday!! The match ended with Daniels getting the win after hitting his trademark BME (Best Moonsault Ever – as chanted by the crowd).
Next up, it's COLT, COLT, COLT; Colt Cabana. It's really cool to see Cabana back in Ring of Honor these days. Certain guys will always be associated with certain promotions and even though Colt was away for a while, he's always been an ROH guy in my eyes. By the way, it's also very apparent that Cabana may be in the best shape of his life. Cabana however, was up against it with the crowd last night as he was taking on one of the most popular wrestlers in the company, Dalton Castle, accompanied by "The Boys". Just going on record here, Castle's ring entrance is one of the most fun entrances in the business. The crowd gets so into it. This is a gimmick that has exploded over the past 18 months. It's great to see how Castle's popularity continues to grow and there doesn't seem to be any signs of it slowing down. This match had been being built on ROH TV for weeks and it didn't disappoint. As expected, Cabana would put much of his focus on The Boys, getting distracted by them quite a bit. The chemistry in the ring between the two was excellent as well. We got the whole story here of the grizzled veteran heel in Cabana versus the flamboyant baby face in Castle. The crowd was not disappointed in the result here as Castle got the win, with the boys fanning him down.
We then got a visit from the "Original Playa From The Himalaya", Sonjay Dutt who was taking on the current Ring of Honor Television Champion, Marty Scurll. First time seeing both of these guys live. Great to see Dutt is still wrestling. I always really liked his work at TNA years ago and I hope he becomes more of a fixture at ROH moving forward. Scurll has been tearing it up all over the world on the indy scene for a while and has really come into his own over the past couple of years. Dutt looked to be in great shape, as did Scurll who has a very eerie entrance. Scurll has also established himself as one the top heels in the company for his vicious tactics in the ring, including snapping his opponent's fingers after hushing the crowd. Scurll maintained the his title, despite some amazing high flying displays by Dutt, showing us that yes, Sonjay still has it. Scurll picked up the victory after locking in his signature crossface chicken wing with bodyscissors. It was a very good match that had the crowd into it from the opening bell.
Now we move to two of the top young talents in the world. A dream matchup, if you will. Will Ospreay versus Dragon Lee. It's amazing to think how young these two really are, despite their tender ages. Ospreay is only 23, while Dragon Lee is 21. Despite their young ages both continue to give top flight matches, night in and night out, all around the world. Lee, who I'll be doing a profile of next week, has already given us a match of the year candidate last month when he fought Hiromu Takahashi for the IWGP Junior Heavyweight Title at the New Beginning show in Osaka. The crowd last night was VERY into this match from the moment they two combatants were announced. (Side note 3 – Loved the ring attire on both guys last night. I hope they continue to use them moving forward as they help add a layer of color to the match).
The match started off with Ospreay seemingly getting the better of Lee in the early going. Will was more the aggressor and as part of an amazing exchange outside the ring, was able to land on his feet after Lee had back flipped him. It's tough to describe, without you seeing it. But that's okay, I know you are going to want to pick up a copy of this show via DVD or BlueRay, when it's available right? Right? But, I digress. Anyway, both Lee and Ospreay broke out their entire arsenals and had the crowd hold their collective breath the entire match. In the end, it was Dragon Lee who picked up the win after an exhausting 15 plus minute match. We figured a great match like that would be the lead into intermission, but boy were we wrong. All of a sudden we start to hear Lio Rush's music and little did we know what we were in store for.
Lio Rush is another one of the great young talents ROH features on its roster. Rush is only 22 years old and his partner, another young stud in the making New Zealand born, Jay White is all of 24. This duo was competing for the Ring of Honor Tag Team Championship versus the Young Bucks, Matt and Nick Jackson. The Bucks are the most over tag team in the world. Sorry to everyone else out there, but it's true. Very few teams have had the popularity of the Young Bucks simultaneously in both Japan and the United States than the Bucks. You'd have to go back to the days of the British Bulldogs and the Road Warriors as teams who were equally as popular in both countries. The match itself was much more competitive than some had thought it would be. While the Young Bucks had control throughout most of the match, White and Rush really were able to make their impact as well. There was one sequence when Matt Jackson was getting chopped so much, his chest looked like chopped meat. It harkened back to the days of Ric Flair or Wahoo McDaniel when they'd leave their opponents chest a nice crimson red. As the match progressed, the Young Bucks took control. Invited us all to a Super Kick party and ultimately won the match in what seemed to be about 20 minutes. The crowd popped, the streamers flew and then………BOOM……..the lights went out.
The lights turned on, and in the ring staring at the Young Bucks are Matt and Jeff Hardy. Now folks, I have been going to wrestling matches for over 40 years. I've seen almost everything and experienced loud pops and fans losing their minds. This was the biggest surprise moment I have ever seen live at a wrestling show in my life. There were some rumblings about where Matt and Jeff would go after parting ways with TNA recently. This was especially the case, since the dream match of the Hardy's versus the Young Bucks has been booked for April 1 at ROH's Supercard of Honor XI show. But, everything seemed to be pointing to them heading to the company formerly known as the WWWF, so their status seemed to be a bit up in the air if you will. I am here to tell you the Hardy's were at Hammerstein Ball Room, and they came ready for a fight.
https://www.facebook.com/ringofhonor/videos/vb.71739451327/10154890726216328/?type=3&theater
The building erupted when the lights went out and the Broken Matt Hardy music was playing. When the lights came back on the roof blew off old Hammerstein and the crowd screamed DELETE, DELETE, DELETE at the top of their lungs. Matt then broke into his familiar greeting "Yahhhhhhhhhh Bucks of Youth. Your day of reckoning has arrived!" Matt and Jeff told us that they have come to the honorable ring and they came to DELETE the Bucks Tag Team Title reign and have come to procure honorable tag team gold and then challenged the Young Bucks to a title match on the spot. Never ones to turn down a fight, the Bucks of Youth responded with a yes, a crotch chop and a suck it!
This place got so loud you couldn't focus initially. You were almost asking yourself is this really happening? The volume was so intense we didn't even hear the ring bell go off. The Hardy's came out hot at the start. Remember the Young Bucks just fought White and Rush for 20 minutes prior to this in a high impact match. Initially I was worried that it would be a cheap, quick win for the Hardy's taking advantage of the Young Bucks being tired. That would not be the case. Soon into the match the Bucks got their second wind and started to get the better of Broken Matt and Brother Nero. So much so Nick Jackson plastered Jeff Hardy with a super kick that connected so hard Jeff sustained a pretty nasty gash in his mouth and was bleeding rather significantly from the mouth for the rest of the match. In the end though, the Hardy's were just too much for the Bucks of Youth and captured the ROH Tag Team Titles, in a match that went approximately 20 minutes. It was an amazing and momentous moment. This dream match has been debated and discussed for years and it finally happened as an impromptu match on this amazing night.
The building was rocking after the Hardy's victory. Matt made a funny remark reminding Jeff that if he lost a tooth so what, his body is only a vessel. But, what the REAL news was that after the match, Matt announced he and Brother Nero, while being rumored to possibly be going to Mick Mahon's company, in fact signed a contract to be the new highest paid tag team in ROH. He also announced they will be at the 15th anniversary show next week, at the next set of TV tapings and will be at the April 1, Supercard of Honor XI show. What's interesting here is that it has yet to be confirmed by ROH that the Hardys have signed with the company and if so, how long the deal is for. Anyway, we'll worry about that business stuff later. This was all about having fun and man did we.
The show then broke for intermission. No sooner do we get to the souvenir stand but here come the Hardy's! The place went nuts again. It was another impromptu sighting. This was now going to be an official meet and greet with them. While I was on line to buy a shirt, who do I see walking out from behind the counter helping his staff, Joe Koff again. I stopped him and told him that Hardy/Young Buck encounter was amazing and I had to thank him for what he did for the fans. It was a magical moment. (Side note 4 – Hey Stamford, are you getting this whole management really caring about their fans stuff that Mr. Koff and his staff at ROH give us? You may want to make a note.)
After the intermission there was an ROH Manhattan Battle Royal which featured the likes of War Machine, The Kingdom, Cheeseburger, Silas Young, The Beer City Bruiser, Chris Sabin and The Rebellion. The match, which was nice surprise as it lasted about 15 minutes and wasn't a rush job battle royal wrestling fans see elsewhere, came down the final three participants being Chris Sabin, Matt Taven and his Kingdom teammate, Vinny Marseglia. While it would've been great to see Sabin win, the duo was too much for him and Taven gained the win after he knocked both Marseglia and Sabin over the top rope, gaining him a future shot at the Ring of Honor Championship.
Next up was a 6 man tag match with the Bullet Club being represented by Cody, Hangman Adam Page and the Club's newest member, Frankie Kazarian against the Briscoe Brothers and Jay Lethal. While this match was very solid from the word go, you could almost feel the crowd was completely exhausted after the whole Young Bucks vs Hardy's encounter. It also seemed like everybody and his mother was texting, tweeting, etc. over what we had just seen as well. The match had a nice pacing to it. ROH, along with New Japan are really able to pull these 6 man matches off well without making them feel rushed and allowing the talent to get equal time in the ring. Unfortunately, we didn't get to see a Lethal Injection (one of personal favorite finishing moves), but we did get an excellent match with the Bullet Club getting the win and Frankie Kazarian getting the pin fall.
The main event was Bobby Fish versus the reigning ROH World Champion, ADAM COLE BAY-BAY!!! This was another excellently booked storyline that has allowed us to see Fish stepping it up and reminding the world how good of a singles star he is since the breakup with his longtime tag team partner Kyle O'Reilly. Fish is such a good technical wrestler. He reminds me a bit of Bryan Danielson, yet he never seems to be spoken about enough in that kind of conversation. Fish is another great ring veteran who is defying his age and wrestling at peak form at the age of 40. Adam Cole, on the other hand, is one the top young talents in the world. The sky is the limit for this 27 year old from Lancaster, Pennsylvania. He's brash, he's arrogant, he's funny and oh so good in the ring. The crowd seemed to come alive again when the heavy bass beats of Cole's entrance theme "Something For You" started to play. Once Cole hit the stage and raised his hands, it was confirmed the crowd was back with a blaring cry of "ADAM COLE BAY-BAY".
This match had a really nice combination of conflicting styles. Fish's MMA background is so apparent in his approach. He uses a ton of submission type moves, headlined by his Fish Hook, which is a painful looking heel hook. Cole meanwhile, used his arrogance and in your face approach throughout the match. Funniest moment was when Cole went outside of the ring, told the fans to back away from the metal barriers, only to go "nah" and roll Fish into the ring. He then walked over to the same people, went to give them the too sweet tap, and then pulled away. Cole continued his cheating ways and ended up getting the win with a roll up of Fish while holding his tights. The match went in excess of 20 minutes which allowed them to pace the match beautifully.
After the match, Cody, Hangman Page and Frankie Kazarian rushed the ring and proceeded to beat up Fish. The Briscoes came to help Fish, but they too started to get pummeled by the Bullet Club. During the beat down Cody brought a table into the ring to put Fish through. With the ring bell continuing to ring and no help in sight, out of nowhere comes Bubba Ray Dudley! Bubba clears the ring while Cole was distracted, then once Cole turns around Bubba grabs him and WHAM right through the table. Bubba then grabbed the mic, with the crowd chanting ECW, ECW, ECW, and proceeded cut a promo saying he always admired ROH, and while he had offers to go to other places, it was ROH that he felt he needed to go to. He announced to the crowd that Bully Ray is now in ROH. The crowd popped and the show came to an end.
It was a great night of wrestling, highlighted by a historic dream showdown between the Hardy's and The Young Bucks. Also, major props to the Bucks who gave us back to back, high impact 20 plus minute matches. They are a pleasure to watch. We also got see how deep the ROH roster is these days. It's loaded with a great combination of experience and youth. If the Hardy's have in fact signed with the company, it is a huge coup and will bring even more people to want to watch the product. In my last interaction with Joe Koff, my final words to him were, "thank you for keeping it real". Again, I say to him thank you for a great show last night with hopefully many more to follow.
See folks you never know what you are going to see when you look behind the other turnbuckle. You may just get history! Until next time "Yahhhhhhhhhh Readers of TJR Wrestling. Your day of reckoning has arrived!"