The John Report: WWE Super Show-Down 2018 Review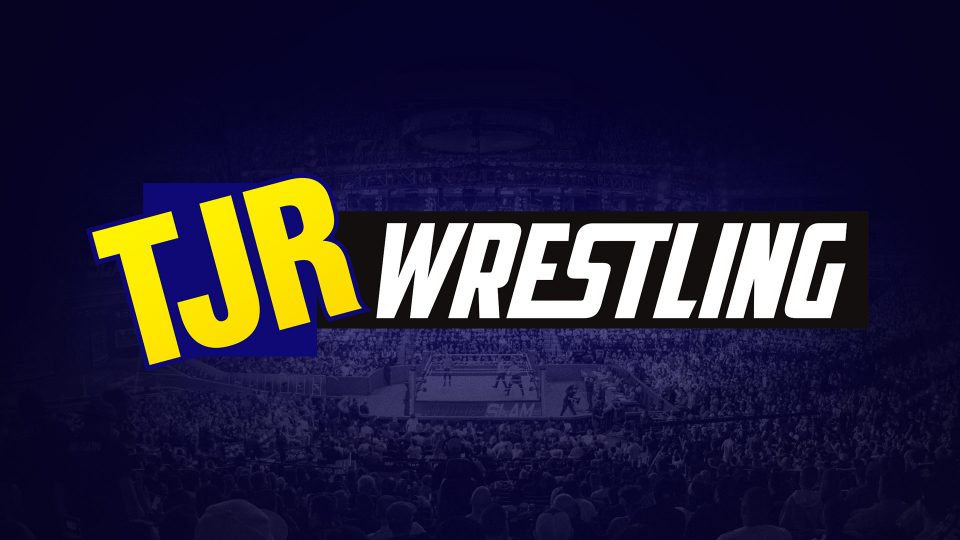 Welcome to the TJRWrestling review of WWE's Super Show-Down event from the Melbourne Cricket Ground in Melbourne, Australia. It's a huge stadium show that aired live on WWE Network on Saturday night in Australia with a 7pm local start time, which meant a 5am start time for those of us in the Eastern Time Zone.
WWE Super Show-Down
From the Melbourne Cricket Ground (MCG) in Melbourne, Australia
October 6, 2018
The show began with an introductory video package hyping the key matches for Super Show-Down with a focus on Triple H vs. The Undertaker followed by the rest of the matches.
There was a shot of the MCG as pyro went off in the stadium in an incredible fireworks display and the crowd was cheering loudly. The announced attendance from Michael Cole was 70,309 people, which is likely an inflated number because that's what WWE always does for stadium shows.
🔥🔥🔥🔥🔥🔥🔥🔥🔥🔥🔥#WWESSDpic.twitter.com/gRmnk5Z2vo

— WWE Universe (@WWEUniverse) October 6, 2018
The team of The Bar (Sheamus and Cesaro) were up first for the opening match on the show. The announce team of Michael Cole, Corey Graves and Renee Young were at ringside for the show. They did not fly Smackdown's Tom Phillips or Byron Saxton to the show.
The New Day made their entrance tossing out some pancakes to the crowd. There is not a very elaborate stage for the show. They have screens and some lights, but it's not like they created something that we have never seen before.
Smackdown Tag Team Championships: The New Day's Kofi Kingston and Xavier Woods (w/Big E) vs. Cesaro and Sheamus
The announcers talked about Big E not in the match with Graves suggesting he should be in because they may need his power. Woods and Kingston did a lot of fast paced offense on Cesaro leading to a two count off a splash from Kingston. When Kingston tried a somersault dive out of the ring, Cesaro caught him and Sheamus caught Woods leading to both New Day guys being sent into the ring post. The heels isolated Kingston with Sheamus hitting a clothesline followed by an armbar. Cesaro back in with an uppercut. Sheamus back in with three forearms to the chest and not letting the crowd count along to ten, so he stopped leading to a double team suplex on Kingston for two. Cesaro slapped on an armbar on Kingston. Woods was knocked off the apron leading to a double team backbreaker from The Bar on Kingston and Sheamus hit a knee to the face of Kingston for a two count. Kingston escaped Cesaro and managed to tag in Woods, who was on fire with a flatliner on Sheamus for a two count. Sheamus with an Irish Curse backbreaker for a two count. Woods came back with a rollup. Cesaro tagged in, so Sheamus launched Woods in the air right into a forearm from Cesaro. Big swing from Cesaro followed by a Sharpshooter submission hold on Woods. Kingston avoided Sheamus to kick Cesaro to break up the hold. Kingston sent Sheamus over the top to the floor. Woods with an inside cradle on Cesaro for two. Cesaro got two while putting his feet on the ropes, but Kingston stopped that cheap pin attempt. Kingston hit a Trouble in Paradise kick on Sheamus on the floor. Woods hit a Backstabber on Cesaro and Kingston jumped off the top with a double foot stomp on Cesaro (while Woods held him) for a pinfall victory at 9:38.
Winners by pinfall: The New Day
Analysis: *** It was the usual good tag team match from these guys. Kingston was isolated for most of it, Woods had a brief hot tag sequence and then the last three minutes were filled with nearfalls for both sides. I liked the finish a lot with Kingston coming up with the double foot stomp while Woods held Cesaro in place. That was creative. I expected New Day to retain the titles and there wasn't a point in the match where it looked like they might lose.
A commercial aired for the WWE 2K19 video game that has the pre-order available on Tuesday.
Charlotte Flair was up next in pink looking great. Same gear she wore at SummerSlam. Becky Lynch was up next as the Smackdown Women's Champion holding her title up in the air as she walked down the long ramp.
The video package aired showing Charlotte's title win at SummerSlam, Lynch attacking after the match, Lynch winning the title at Hell in a Cell and their brawls that took place on Smackdown in the weeks leading up to this match.
The women stood in the ring for the introductions from Jojo from Raw, who was the only ring announcer. Flair received mostly cheers with some boos. Lynch was mostly cheered, and fans chanted "Becky" for her.
Smackdown Women's Championship: Becky Lynch vs. Charlotte Flair
As the women squared off, the fans chanted "let's go Becky" for the champ. Lynch took control with a kick to the knee. Flair fired back with knees and forearms. Lynch kicked Flair in the back. Lynch pulled Flair out of the ring by her arm with Flair landing hard on the floor. Lynch whipped Flair right shoulder first into the ring post, which led to a two count back in the ring. Flair tried to get back into it with a slam, but Lynch managed to do a sweet counter into an armbar on the left arm although it was not like her finisher. Flair countered with a sidewalk slam followed by a high angle belly to back suplex. Lynch with an uppercut and Flair with a knee drop to the back of the knee. Flair whipped Lynch into the turnbuckle, Lynch with a jumping kick and Flair fought out of a Bexploder attempt leading to Flair hitting an overhead suplex. Lynch sent Flair into the middle turnbuckle. Lynch off the middle ropes with a forearm to the face for two. Flair went for a Figure Four, Lynch kicked her away and Flair hit a big boot to the face for a two count. They got back to their feet leading to an exchange of forearm shots to the head, Flair bounced off the ropes and hit a Spear for a two count. Lynch sold it great. Flair went up top, she jumped off with the moonsault and Lynch got the knees up to block. Lynch with a cradle for two. Lynch connected with an enziguri kick that put down Flair. Lynch up top, she jumped with a leg drop and Flair moved, so Lynch hit the mat hard. Flair with a boot to the face again. Flair slapped on the Boston Crab submission leading to Lynch crawling to the ropes. Lynch left the ring and grabbed the title, so Flair tackled Lynch into the barricade. Back in the ring, Flair hit another Spear with Lynch selling it perfectly again. Flair slapped on the Figure Eight submission, Lynch grabbed the title that was in the ring and hit Flair with it leading to the disqualification finish at 10:58.
Winner by disqualification: Charlotte Flair (Becky Lynch is still the champion)
Analysis: *** A competitive match from the beginning with a bit of psychology early on as they worked on body parts, but then it just kind of stopped after that. Flair came close to winning a few times although neither woman was able to lock in their finisher. The finish was likely done that way to set up the rematch at Evolution later this month, which is understandable because that's a big show. If Flair lost then it would have been harder to explain the rematch, but a DQ win means they can do the match again. (Later in the show they announced a rematch on Smackdown, but I still think they are going to wrestle at Evolution too.)
Post match, Lynch tried to leave with the title. Flair went after Lynch in the aisle. Lynch managed to come back with a clothesline outside the ring. Lynch hit a Bexploder Suplex on Flair on the floor. Lynch with a running knee to the face against the barricade.
Analysis: I was surprised that Lynch would get the advantage there because Flair was mad about the loss, but I guess it was done that way to show that Lynch continues to have the advantage.
A commercial aired for WWE Network content coming up including Evolution on October 28, Crown Jewel on November 2, Survivor Series on November 18, TLC on December 16 and more.
Elias and Kevin Owens Have Things to Say
Elias and Kevin Owens were in the ring for a song and a promo. Elias played a bit of guitar leading to some cheers. Elias did his "WWE stands for" bit and the fans chanted "Walk With Elias" for him right on cue. Owens paused for the fans chanting his name a bit. Owens said usually nothing puts him in a good mood like his music, but tonight they are sitting in a cesspool of a city. Owens: "I told them Super Show-Down should be in Canada." He's right. Every show should be in Canada. Elias made some local reference to a team named Collingwood losing last week that I didn't get, but the crowd reacted to it. That set up the interruption.
Bobby Lashley made his entrance alone with no Lio Rush on the trip. John Cena's music hit to a thunderous ovation. Cena ran down to the ring in his new "U Can't Stop Me" shirt on the front and it's "U Can't See Me" on the back. Cole called Cena the greatest of all time. Cena has more hair on his head compared to the last time we saw him. It looks similar to JBL's hair.
Bobby Lashley and John Cena vs. Elias and Kevin Owens
Lashley started with a shoulder tackle on Elias. They did a spot with Elias running the ropes, Lashley with a leap frog and Lashley with a powerslam. Owens ran into Lashley with a shoulder tackle, Lashley hit a swinging neckbreaker and a running shoulder tackle against the turnbuckle. Lashley continued his role with a flatliner on Owens. Elias knocked Cena off the apron and Owens hit a superkick on Lashley to isolate him. Elias worked over Lashley with an elbow drop to the chest. Owens with a kick to Lashley's back followed by a headlock and Owens connected with a DDT for a two count. Elias with a backbreaker for two that looked sloppy because he didn't lift Lashley enough. Lashley tried to fight out of his corner, he charged at Elias, who moved and Lashley went crashing back to the floor. Elias sent Lashley right shoulder first into the ropes, Owens tagged in and hit a Frog Splash for two. Lashley finally broke free with a spinebuster on Owens. Cena got the hot tag after nine minutes against Elias with two shoulder tackles, a spinning slam and Cena hit the Five Knuckle Shuffle first drop to a huge ovation. Cena hit the Attitude Adjustment on Elias and hit a punch to the face known as the Sixth Move of the Doom for the pinfall win at 10:05. Graves said the name in Mandarin, but I'm not sure how to type it. I don't think it matters.
Winners by pinfall: Bobby Lashley and John Cena vs. Elias and Kevin Owens
Analysis: ** That was the most basic tag team match that you're ever going to see with Cena only tagging in for the last minute to get the win for his team. When people say this show is like a glorified house show in some ways, this match is an example of that.
After the match, Cena did a promo saying that WWE will forever be his home. He said he knows his life is changing, but he will never forget where he came from in WWE. Cena said that he doesn't know what his future holds and right now he's standing in front of 70,000 people saying "what" and then encouraged them to make more noise. Cena said there is not a better feeling in the world. Cena thanked them for allowing him to come to their country for this historic event. Cena hugged Lashley and they left.
Analysis: Solid promo from Cena. At least he didn't propose this time. Too soon? I don't think so. Cena did a similar promo after the Greatest Royal Rumble earlier this year. There's no indication on when Cena will return to WWE regularly.
"@WWE has always been my home and will always BE my home. I know my life is changing, but I never, EVER forget where I came from." – @JohnCena#WWESSDpic.twitter.com/zk7Aq4i5J4

— WWE Universe (@WWEUniverse) October 6, 2018
A commercial aired with Jimmy Uso and Naomi with Jimmy eating some meat pie in the bathtub because it sponsored this event. There was a shot of some fans that got a seat upgrade from some Australian Meat Pie company called Four N Twenty.
TJRWrestling on Patreon: Our new project is up and running and going very well so far. It's called TJRWrestling on Patreon. I have reviews of WWF shows from 2000 with coverage of Raw every Monday and Smackdown every Thursday. A review of WWF Cold Day in Hell 1997 was also posted this past weekend. I'm also doing podcast reviews of current episodes of Raw and Smackdown. It's not free, but it's a way to support what we are doing and I'm grateful for that. You can join for $3, $5 or $7 for one month, so it's not like we are asking a lot. It's just something to keep us going strong. If you sign up today you don't get charged until November, so that's a pretty good deal I think. Thanks to everybody that has joined already and if you have any questions, my contact info is at the bottom of this review. Go sign up now at TJRWrestling on Patreon and thank you again for all the support. (Most of this message is the same every week. I like to be consistent.)
The IIconics duo of Peyton Royce and Billie Kay did a pre-match promo about how great it was for them to be home in Australia. They got some cheers from the Australian fans, but they were still booed too. Asuka and Naomi entered as the opponents.
The IIconics (Peyton Royce and Billie Kay) vs. Asuka and Naomi
Asuka worked over Kay with a leg sweep kick and Naomi with a dropkick. Asuka did a booty shake to Kay. Royce tagged in leading to some trash talk from the Australians, but Asuka and Naomi took down with dropkicks followed by running hip attacks that knocked Kay and Royce to the floor. Kay with a boot to the face of Asuka for a two count for Royce. The referee was distracted by Naomi. Royce with a spin kick for two on Asuka. Asuka caught Kay's foot and Asuka hit a suplex that sent Kay across the ring. Naomi tagged in with a clothesline, back elbow and kick off the ropes. Naomi sent Royce face first into the middle turnbuckle followed by a split legged moonsault for two as Kay made the save. Asuka with a missile dropkick that barely connected to take Kay out of the ring. Naomi wit ha cross body block on Royce on the floor. Kay tripped up Naomi. Kay sent Asuka into the barricade. Kay held up Naomi and Royce hit a running knee on Naomi for the pinfall win at 5:45.
Winners by pinfall: The IIconics (Peyton Royce and Billie Kay)
Analysis: *1/2 It was a simple match with the faces getting a lot of offense and then the teamwork of the heels was what got them the victory. The win for the IIconics was a nice way to put them over as a credible team in their home country. I thought they would win and I was right in saying that they would pin Naomi rather than Asuka, who WWE likes to protect sometimes although not enough as they should. It's bad how Asuka is just another woman on the roster when she got over in NXT because she was booked like a special talent.
The fans gave the IIconics a nice ovation since they are Australian. The women hugged in the ring to celebrate.
A commercial aired for the Evolution PPV on October 28.
The video package aired to set up the WWE Championship match between AJ Styles and Samoa Joe.
Samoa Joe made his entrance looking very serious with fans chanting "Joe Joe Joe Joe" for him. AJ Styles was up next with the WWE Championship around his waist. The introductions for each man were done while they walked to the ring instead of in the ring, so it was obvious they were starting it a different way. They had a long staredown in the aisle. Styles charged at Joe to begin the fight. Styles whipped Joe into the barricade and into the ring, which led to the bell ringing to start the match.
WWE Championship in a No Countout, No Disqualification Match: AJ Styles vs. Samoa Joe
The match began with Cole noting this was day 332 of AJ's second WWE Title reign. They got into a slugfest early with Joe dumping Styles out of the ring. Joe tossed Styles out of the ring, but Styles got back to his feet and back into the ring. Styles with a few kicks to the chest leading to Joe standing upright followed by a hard chop that decked Styles. They replayed that chop by Joe that sounded so loud and looked painful as Styles bumped to the mat. With Styles on the apron, Joe kicked him to the floor. Joe with a suicide dive with a forearm that sent Styles into the barricade. The action continued outside the ring with Joe whipping Styles into the barricade, a clothesline by Joe and a snap suplex. Back in the ring, Joe with a vice grip on the neck of Styles. When Styles got back up, Joe decked him with a running elbow to the face for two followed by another vice grip by Joe. Cole mentioned that Joe can do whatever he wants to Styles, but seven minutes into this match they haven't used any weapons. Joe with a corner splash followed by a jumping enziguri kick to the face of Styles for two. Joe with a slingshot that sent Styles throat first into the bottom rope. Styles was on the apron, he avoided a suplex, strikes to the face by Styles and a running forearm knocked down Joe. Styles with a running corner clothesline followed by a moonsault into a reverse DDT for a two count in a cool spot. Joe with a catapult that sent Styles face first into the top turnbuckle followed by a running clothesline for a two count with Styles doing a flip bump. Joe with a snap powerslam for a two count. It was around ten minutes at this point. Joe had Styles on his shoulder and slammed him down for a two count. The referee put the white gloves on because Styles was bleeding from the mouth.
Joe brought a steel chair into the ring to finally introduce a weapon to the match. When Joe approached, Styles hit a dropkick to the chair into the face of Joe. Styles with a chair to the back of Joe. Styles hit Joe in the back with the chair. Styles ran across the ring, Joe caught him and Joe slammed Styles back first into the steel chair that was opened up. That looked painful. Joe pulled out a table from under the ring, which drew cheers from the crowd. Joe with a hard chair shot to Styles' back. Joe opened up the table by the turnbuckle. Joe set up Styles teasing for a superplex, but Styles slipped out Styles drove Joe through the table. It was like an Electric Chair Drop through the table Joe immediately grabbed at his left knee where Joe had a brace on it. Joe said "it popped" while Styles made the ref back away from checking on Joe. Joe told the referee he was fine and to leave him alone. Styles kicked at the knee of Joe. Styles wrenched back on the left knee of Joe. The sound muted while Styles talked trash, so maybe he said something WWE didn't like. Joe tried the Coquina Clutch, Styles got to the rope, which didn't force a break and Styles got out of the ring. Styles with a kick to Joe's head. Styles with a neckbreaker using the top rope for an assist. Styles with a springboard 450 Splash on the left knee of Joe. They battled outside the ring again with Joe getting in a punch, but Styles came back with a Phenomenal Forearm off the barricade onto Joe on the floor.
Styles rolled Joe back into the ring. Styles wanted a Phenomenal Forearm, Joe avoided it and Joe slapped on the Coquina Clutch submission. Styles tried to break it, so Joe hit a clutch suplex for a two count. Joe teased a Muscle Buster, Styles slipped out of it and Styles rolled through for a two count. Joe slapped on a Coquina Clutch submission again, Styles countered to a pin like at Hell in a Cell and Joe let go of the hold. Styles with the Calf Crusher locked in, Joe tried to fight it and he couldn't, so Joe tapped out. Styles wins by submission at 23:45.
Winner by submission: AJ Styles
Analysis: ***3/4 That was a very good match with a slow pace for much of it, but that's something I enjoy because it allowed them to tell an interesting story. Joe sold that knee injury a lot after the table spot and that became the dominant story of the match. Every time Joe went for the Coquina Clutch, Styles managed to get away and avoid tapping out. While it was very good, this wasn't a classic match. It was similar to their other PPV matches. None of them were bad. They just weren't "match of the year" type matches. I picked Styles to win this time and he did. It just felt like he should win to end the rivalry at least for now.
Post match, Styles celebrated with the title while Joe was down outside the ring.
A commercial aired featuring some of Smackdown's greatest moments ahead of Smackdown 1,000 in two weeks.
A commercial aired promoting WWE's Wednesday night lineup on WWE Network with 205 Live, NXT and the Mae Young Classic.
The Riott Squad entered for their six-woman tag match. The Bella Twins were up next followed by Raw Women's Champion Ronda Rousey, who greeted fans on her way to the ring.
Nikki Bella, Brie Bella and Ronda Rousey vs. The Riott Squad (Ruby Riott, Liv Morgan and Sarah Logan)
Nikki started with Riott with Nikki hitting a running shoulder tackle. Spinebuster by Nikki got a two count. Brie tagged in for hear team, Riott took her down with a flatliner and Morgan tagged in against Brie. Morgan with a running kick to the head of Brie. They had the memorable moment on Raw when Brie's kicks gave Morgan a concussion. Brie grabbed Morgan's blue tongue and Brie hit a running knee against the ropes. Rousey kept wanting tags, but the Bellas kept tagging eachother. Double team suplex by the Bellas on Morgan for a two count for Nikki. Logan tagged in with a running knee for a two count. Morgan in for her team, Nikki with a kick to the head and Morgan prevented a tag. Riott whipped down Nikki by the hair. Logan back in with a chinlock. Nikki with a rollup on Logan. Kick to the head by Logan. Nikki fought back with a forearm and an enziguri kick off the rope. Riott and Morgan knocked Brie and Ronda off the apron.
Rousey finally got her hot tag with a clothesline on Logan, two arm drags and a rolling Samoan Drop on Riott. Rousey worked over Logan with a barrage of punches. Rousey hit her spinning slam off the shoulders. The Bellas dumped Logan and Riott out of the ring. Nikki whipped Riott into the turnbuckle. Rousey wanted the armbar on Logan, but Morgan made the save with a forearm to Rousey's back. Rousey hulked up and slapped on the armbar submission on both women at the same time. Logan and Morgan tapped out to give Rousey the win by submission at 10:05.
Winners by submission: Nikki Bella, Brie Bella and Ronda Rousey
Analysis: *3/4 A simple tag team match to put over Rousey like nearly every one of her matches. Rousey stood on the apron for the whole match, tagged in for about two minutes, did her hulked up routine and that was it. The finish was unique with the armbar on two women at once. The formula for this match was the same as the Cena tag with Rousey in the Cena role. It gets repetitive when you see it on the same card.
Post match, Rousey and the Bellas were happy in the ring together as they celebrated the win.
Analysis: The plan for Evolution on October 28 is Ronda vs. Nikki, but there was no turn by Nikki here. I assume it will be set up on Monday's Raw.
A commercial aired for the next version of The Marine movie. A local Australian advertisement aired.
The announced attendance was shown on screen: 70,309 people.
Cedric Alexander made his entrance as the Cruiserweight Champion with the announcers mentioning he has not lost this year. Buddy Murphy, who is from Melbourne, got a nice ovation from his fellow Aussies. Murphy had the Australian flag with him during his entrance.
Cruiserweight Championship: Cedric Alexander vs. Buddy Murphy
Murphy with a knee to the face that earned a two count early in the match. Alexander left the ring, so Murphy hit a somersault dive over the top to the floor. Murphy up top with a double knee attack on Alexander for a two count. Alexander with a back elbow to Murphy. When Murphy charged in, Alexander caught him with a kick to the face that sounded loud. The fans chanted "let's go Buddy" for Murphy. They did a spot by the turnbuckle where Alexander hit a Michinoku Driver off the top rope for a two count. Alexander with two kicks leading to a flatliner and a somersault dive over the top to Murphy on the floor. Back in the ring, Alexander hit a cartwheel into the ropes leading to another kick to the head for two. Murphy got back into it with a kick to the face. Alexander with an uppercut as fans chanted for Buddy again. Murphy went for a sunset flip Powerbomb, Alexander blocked it, Murphy with a kick to the face and a sitout Powerbomb for two. Alexander with another kick to the head. Murphy with a knee lift to the face, Alexander with a roll through pin for two. Alexander with a Standing Spanish Fly for a two count. Alexander followed up with his Lumbar Check finisher and Murphy kicked out at two. The fans popped big for the kickout leading to another chant for Buddy. Alexander with a springboard attack, Murphy with a kick to the face and Murphy with a spinning neckbreaker called Murphy's Law for the pinfall win at 10:35.
Winner and New Cruiserweight Champion: Buddy Murphy
The crowd popped big for the title change for their fellow Aussie. Murphy posed with the Cruiserweight Title. The fans gave him a bigger ovation than most of the faces on this show.
Analysis: ***3/4 Great match. It was an action filled match with each guy came close to winning multiple times. I expected the title change because I figured it would generate a big reaction from the crowd and that's what happened. There aren't a lot of cruiserweights that have kicked out of the Lumbar Check by Alexander, so when Murphy did that, it made it seem obvious that he was going to win. I don't think fans in the US would care that much about this title change, but doing it on this stage with an Australian like Murphy was the right call. Congrats to him on working hard and having the best year of his career. Alexander had a six month run as champion, so it was the right time to end it.
A commercial aired for Total Divas. A commercial aired for Story Time on WWE Network.
The trio of Braun Strowman, Drew McIntyre and Dolph Ziggler made their entrance. Three matches left.
The Shield trio of Universal Champion Roman Reigns, Intercontinental Champion Seth Rollins and Dean Ambrose made their entrance by entering through the crowd, so it took a while to get the ring in a massive stadium. They had little masks covering their faces a bit. You could see the fans were grabbing them as they walked down to the ring.
The Shield (Roman Reigns, Seth Rollins and Dean Ambrose) vs. Braun Strowman, Drew McIntyre and Dolph Ziggler
The match started as a brawl with The Shield dominating early in the match. The match spilled to the floor. Ambrose cleared the announce table and The Shield went for a powerbomb on Strowman through the table, but Ziggler and McIntyre saved Strowman. Rollins and Ziggler went into the ring as the referee rang the bell to finally start the match.
Ziggler with a leaping DDT on Rollins for a two count. Strowman tagged in with a hard whip that sent Rollins into the turnbuckle. Ziggler with an elbow drop followed by a chinlock on Rollins. McIntyre tagged into the match to work over Rollins with kicks. Ziggler back in with a sleeper hold on Rollins. A belly to back suplex by Rollins connected, McIntyre tagged in, Rollins with a Slingblade and Strowman tagged in leading to him knocking Ambrose and Reigns off the apron. McIntyre and Ziggler attacked Reigns and Ambrose outside the ring. Rollins fought out of the corner with punches, Rollins caught Ziggler and hit a Buckle Bomb into the turnbuckle. Rollins with a hurricanrana on McIntyre. Strowman back in with a running shoulder tackle and a corner splash on Rollins. Some fans chanted "get these hands" for Strowman although the chant did not pick up. Strowman climbed up to the top rope, the fans stood up and Strowman went for a splash, but Rollins moved out of the way. That is not a Strowman move that he should do very often. Ambrose tagged in for the first time in this ten-minute match and he greeted legal man Ziggler with two clotheslines and a fallaway slam. Each man went for moves, there were counters and Ambrose hit chickenwing into a face first slam. Ambrose up top, Ziggler joined him there and Ambrose with a clothesline off the top for two. Ambrose and Ziggler did a running cross body block collision spot. McIntyre tagged in and Ambrose took him down.
Reigns tagged in for the first time against McIntyre with Reigns hitting a boot to the face. Reigns with ten clotheslines against the turnbuckle followed by a clothesline that sent McIntyre over the top to the floor. Reigns with a Drive By kick to McIntyre followed by a DDT. Reigns went for a Superman Punch, McIntyre moved and Reigns punched Ambrose off the apron by accident. Reigns got a sitout Powerbomb on McIntyre. Ziggler broke up the pin. Rollins jumped off the top with a clothesline on Ziggler. McIntyre headbutt on Reigns. Strowman missed a charge on Rollins and hit the ring post, which is a bump Strowman does in nearly every match. McIntyre held Rollins up and Reigns hit a Superman Punch. There was a spot where Ambrose was on the apron, Strowman was on the apron along with McIntyre and Ziggler to tease that maybe Ambrose was turning. Ambrose went into the ring with a dropkick on Strowman that took him out. Ambrose, Rollins and Reigns all punched McIntyre at the same time. McIntyre was picked up by the Shield guys, but Strowman cleaned house with a Spear on everybody. Strowman dumped Reigns and Rollins out of the ring. Strowman with a running shoulder tackle that took out Reigns and a shoulder tackle for Rollins as well. Ziggler hit a Zig Zag on Ambrose for a two count. Strowman went for a running attack against Ambrose against the barricade, but Reigns intercepted Strowman and gave him a Spear through the barricade. Great spot. Ziggler and McIntyre sent Ambrose in the ring, Rollins back in with a superkick on McIntyre, Ziggler kicked Rollins and Ambrose hit Dirty Deeds on Ziggler for the pinfall win at 19:40.
Winners by pinfall: The Shield (Roman Reigns, Seth Rollins and Dean Ambrose)
Analysis: ***1/4 They had a standard six-man tag team match with The Shield getting the predictable win. The key spot in the match was Reigns hitting Ambrose with an errant Superman Punch, but then later in the match Reigns was the one that saved Ambrose from a Strowman attack on the floor. They also did a tease with Ambrose looking like he might turn, but once again he showed his loyalty. I thought Ambrose winning was a possibility because he doesn't have a title while his Shield brothers do, so it shines the spotlight on Ambrose a bit. It's something Ambrose can mention on Raw that he won the match for his team.
After the match was over, Rollins and Ambrose helped Reigns to his feet after Reigns went through the barricade with Strowman. Ambrose hugged his buddies and The Shield did their three-man fist pose to celebrate the win.
The video package aired for Daniel Bryan vs. The Miz. It showed all the highlights from SummerSlam and Hell in a Cell with Miz on the winning side of both matches along with all the things that happened with them on Smackdown in the last month.
The Miz made his entrance to boos from the crowd. When Miz got in the ring, he was about to do a promo, but Daniel Bryan's music hit for the interruption. Bryan made his entrance to a loud ovation with the fans greeting him with the "yes" chants. The match is beginning right at 8amET, so it's three hours into the show.
Daniel Bryan vs. The Miz
The winner of this match is the number one contender for the WWE Title.
Miz with knees to the ribs. Bryan had tape on the right ribs because of the attack that took place on Smackdown. Bryan got back into control with the Yes Kicks to the chest where the roundhouse missed, Miz avoided a running knee and Miz hit his own running knee for a two count. Miz went for the Skull Crushing Finale, Daniel Bryan rolled up Miz with an inside cradle (or small package) and that was enough to win the match at just 2:25 of action.
Winner by pinfall: Daniel Bryan
Analysis: * That was a big surprise. I didn't expect such a short match and I don't think anybody did. Bryan winning was my pick, so at least that part was what I expected. I'm not sure why they did such a short match. It's definitely not the end of this rivalry since that was so fast. I think the video package was longer than the match.
Mr Small Package strikes again! Watch out @AJStylesOrg! #MrSmallPackage

— Bryan Danielson (@bryandanielson) October 6, 2018
Post match, The Miz was shocked about it and he complained about it. Bryan celebrated the win.
The graphic let us know that Bryan will challenge AJ Styles for the WWE Championship at Crown Jewel on November 2.
IT'S OFFICIAL: @WWEDanielBryan will battle @AJStylesOrg for the #WWEChampionship at #WWECrownJewel in Riyadh, Saudi Arabia! pic.twitter.com/DYQI42tnSS

— WWE (@WWE) October 6, 2018
The other big match at Crown Jewel on November 2 is Roman Reigns vs. Braun Strowman vs. Brock Lesnar for the Universal Championship.
It was announced that this Tuesday on Smackdown Live it will be Becky Lynch vs. Charlotte Flair for the Smackdown Women's Title once again.
On October 28, it's WWE Evolution in the first ever all-women's PPV. They promoted two big matches with Alexa Bliss facing Trish Stratus and Mickie James taking on Lita. They also said Ronda Rousey will defend her Raw Women's Championship there.
The video package aired for The Undertaker vs. Triple H "one last time." It's a great video showing their long history together.
Shawn Michaels made his entrance to a big ovation. He wore a cowboy hat on his head to cover his bald dome. Triple H made his entrance to a big ovation. The fans showed him a lot of respect. The announcers put over how big this match was for him and that Triple H has not beaten The Undertaker in 16 long years.
Kane made his entrance in his full gear. Maybe he should let Shawn borrow his wig. Anyway, Kane is the mayor of Knox County, TN these days, so hopefully there's not a lot of crime in that city since he is gone today.
The Undertaker made his very slow entrance that took about four minutes. The combined time of the entrances of Shawn, Kane, Hunter and Undertaker was about ten minutes. I did not make an omelet during the entrances, but I could have. I'm just teasing. It's cool to see those big Hunter and Taker entrances.
As the two legends stood in the ring, it was announced by Jojo that this will now be a No Disqualification Match. It started at 8:25amET or 10:25pm locally in Melbourne.
No Disqualification Match: Triple H (w/Shawn Michaels) vs. The Undertaker (w/Kane)
There was a very slow pace to the first two minutes with nothing going on at all. Undertaker took control with shoulder tackles followed by the old school rope walk and the punch to the back of Hunter. The announcers tried to put over how big this match was while Cole noted that Taker has 101 wins at PPV events. That's a lot and I thought it would be even more. Hunter got back into it with a running knee to the face. Hunter with a clothesline that sent Taker over the top to the floor. Hunter went over there, Taker knocked him down and Shawn shoved Taker into the ring post. Kane went after Shawn, but Shawn got away. Hunter whipped Taker into the barricade. Michaels grabbed a table from under the ring and set it up on the floor. Kane tried to get at Michaels again, but Michaels avoided him. Triple H teased a move through the table, but Taker hit a back body drop to counter. Hunter with a swinging neckbreaker. The fans chanted "this is awesome" or at least some of them did. Taker came back with punches to the body. Facebuster by Triple H sending Taker's face into Hunter's knee. The action spilled to the floor again with Taker sending Hunter into the barricade at ringside. Taker cleared off the ring, Michaels tried to get involved and Taker scared him. Taker hit Hunter with a back body drop over the barricade into the crowd. The fight went over to the tech area of the arena where they had cables nearby, so Taker choked Hunter with a cable around the throat. They tried some spot by a guardrail, but what they tried didn't work and it just looked like two old guys that were unable to do what they wanted to do. After a weak brawl into the crowd for about two minutes, they went back to ringside.
Undertaker decked Michaels with a punch. Undertaker brought a chair into the ring. Hunter with a kick, Hunter grabbed the chair and Taker kicked Hunter in the head to knock the chair away. Taker with a chair shot to the ribs that sent Hunter out of the ring. Taker with a chair to the back of Hunter followed by a chair to the ribs. Taker set up Hunter on the table at ringside. Michaels was on the apron, so Taker kicked him and Hunter got off the table. Hunter with a chair to the ribs of Taker, so Kane got involved with a choke to Hunter. Michaels with a superkick to Kane. Hunter jumped off the apron with an elbow drop on Kane through the table. Back in the ring, Taker connected with a Chokeslam. Taker went for a Tombstone Piledriver and he connected with it in the center of the ring. Hunter kicked out of it at two. Undertaker got back up and decked referee Mike Chioda with a punch. Taker grabbed the chair again and he hit Hunter in the back with the chair. Taker with another hard chair shot to the back of Hunter. Taker put the chair around the head of Hunter, so Michaels got onto the apron to plead with Taker to stop. When Michaels went into the ring, Taker decked him with a punch, so Michaels bumped to the floor. Hunter with a spinebuster. A new referee was in the ring. Hunter hit a Pedigree for a two count after about 21 minutes of action. Each man kicked out of the other man's main finishing move. Triple H put the chair around Undertaker's throat, he jumped off with a knee to the chair and Kane pulled the referee out to prevent the pinfall.
Michaels brought out a sledgehammer from under the ring that he handed to Triple H. Taker had a chair, so Hunter hit Taker in the head with the sledgehammer to the chair into Taker's head. There was no referee to count the pinfall. Taker slapped on the Hell's Gate triangle choke on Hunter. There was still no referee in the ring. Hunter used the sledgehammer to choke Taker out. Both guys stayed down for about a minute or at least it felt that long. Michaels went into the ring with the sledgehammer, Kane went into the ring, Michaels kicked Kane in the balls and Taker whipped Michaels over the top to the floor. Hunter went for a Pedigree, Taker powered out of it and hit a sloppy looking Chokeslam. Undertaker wanted a Tombstone, Michaels hit him with Sweet Chin Music and Hunter hit Undertaker in the face with the sledgehammer. Michaels with a superkick into a Pedigree by Triple H for the pinfall win at 27:35.
Winner by pinfall: Triple H
Analysis: **3/4 It was a long and grueling match that was very slow paced. Undertaker looked so tired. He's 53, so that's why. Triple H looked tired too, but he's in better shape. They got to use a lot of weapons to help tell the story of this being a very physical match. It's tough to say it was a great match with all the ref bumps and things like that, but it was done that way to show that it was a battle between two guys that can take a lot of punishment. I don't think it was a smart move to have them go over 20 minutes because both guys looked winded at different points in the match. I'll give them a lot of credit for having an entertaining match that the crowd liked, but it's not like it was their WrestleMania classics from earlier in the decade.
After the match was over, Triple H and Shawn Michaels had a celebratory hug in the middle of the ring.
Analysis: The plan is to do Triple H and Michaels vs. Undertaker and Kane at Crown Jewel on November 2. It won't be official yet, but that's where this is going.
Triple H went over to an exhausted Undertaker, who was sitting up against the ropes. Taker nodded as a sign of respect. Hunter helped him back up to his feet and the fans gave them a standing ovation. Hunter and Undertaker hugged in the ring. All four legends posed in the ring together. Fireworks went off.
Absolute RESPECT. #WWESSD#TripleHvsUndertakerpic.twitter.com/iOpbJFxT3o

— WWE (@WWE) October 6, 2018
Undertaker and Kane looked at Michaels and Hunter. Taker hit a Tombstone on Hunter and Kane clotheslined Michaels. Taker dumped Michaels out of the ring. Undertaker picked up Michaels and gave him a Chokeslam through the announce table. Undertaker's music played as he left with Kane to end the show. It was right at the four hour mark as the broadcast ended right there.
Analysis: There's the set up for the Crown Jewel tag team match. Enjoy the money, gentlemen. Everybody has a price.
Five Stars of the Show
AJ Styles
Buddy Murphy
Cedric Alexander
Samoa Joe
Dean Ambrose
Final Thoughts
It gets a 6 out of 10 from me.
I thought it was a solid show for the most part, but nothing that special really. It was predictable and I got everything right in terms of winners although the Lynch thing was a DQ loss by her. In my preview for The Comeback I did predict Lynch would lose by DQ, so I got it there. She kept her title, though, so that's what mattered.
There are probably some fans that hated that main event. It was too long and they did look exhausted. I thought they got through it fine. The match was just average at best, though.
Pay-Per-View Rankings for 2018
Royal Rumble – 8
Hell in a Cell – 7.5
Money in the Bank – 7.5
WrestleMania – 7
SummerSlam – 7
Fastlane – 7
Greatest Royal Rumble – 6.5
Super Show-Down – 6
Extreme Rules – 5
Backlash – 4
———
Thanks for reading this review. My contact info is below. I'll be back during the week with Raw and Smackdown reviews as usual.
Email: mrjohncanton@gmail.com
Twitter: @johnreport