The John Report: WWE Smackdown Review 01/07/16 (Two Title Matches)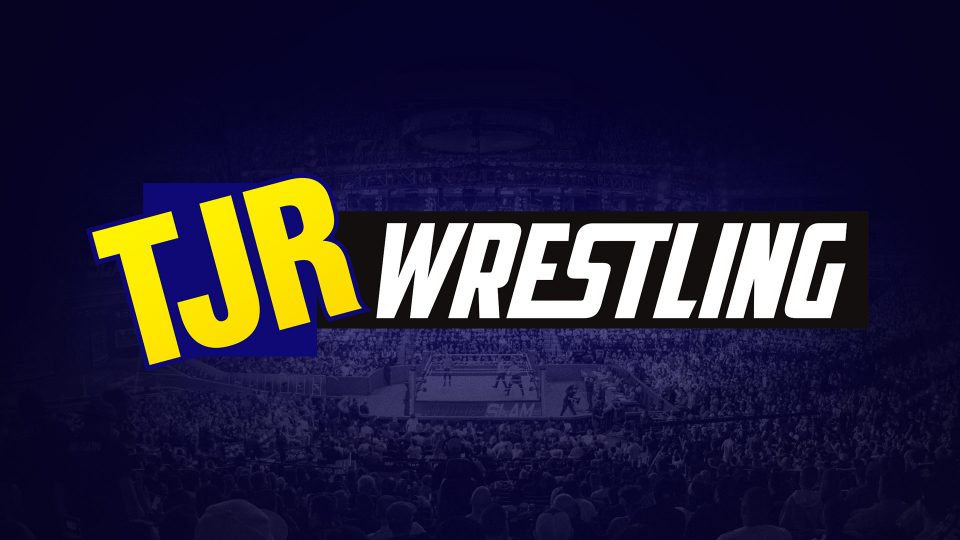 The new year means it's time for us to change things up again here at TJRWrestling because I'm taking over the Smackdown reviews. I'm not sure if it's going to last the whole year, but I'll commit to doing it until WrestleMania at least. At that time, if I feel like I still have time do it then I'll continue. If not, we'll find somebody that is capable.
I'll stick to the same formula that I do with the Raw Deal because it's easy to do and you, the reader, are probably used to it.
It was hyped up pretty well since it's the first Smackdown on its new home in the USA on USA Network. For what it's worth, I get it on Sportsnet 360 here in Canada on Wednesday nights. That means I should be able to get my reviews up most weeks on Thursday nights although this week I was just too busy. I'll try to get it up by Saturday at the latest, but will likely be Thursday or Friday regularly. Let's see what happened.
—
Taped from Laredo, Texas this is Smackdown.
The show begins with highlights from Raw ending with Vince McMahon telling Roman Reigns he has to defend the WWE Title in the Royal Rumble match.
Welcome new Smackdown play by play guy Mauro Ranallo. He was introduced by Jerry Lawler. Ranallo said it was a boyhood dream for him to be there calling WWE action. Byron Saxton is also on the Smackdown announce team.
Analysis: I'm excited about Ranallo. He's a lifelong fan that has been announcing for two decades and I'm glad he's in that spot. I'm not sure why Saxton is on this show as well as Raw and NXT. Who is clamoring for more Byron Saxton in their lives? He's a very average announcer.
John Cena made his entrance to begin the show. This was taped on Tuesday when people didn't know that he would be out for the first half of 2016 due to shoulder surgery. Ranallo noted Cena's held 24 championships in his WWE career.
Cena welcomed us to the show hyping up the Divas Title and IC Title matches later in the show. He said one thing we're missing is the USA Champion. Cena suggested a fresh start as he announced the "Champion of the USA" and he did a Ricardo Rodriguez like intro as he said Alberto Del Rio. Cena did a good job with it.
The US Champ Alberto Del Rio walked out to no reaction, but they clearly piped in some noise. Del Rio told him to save his speech for later and that Cena doesn't deserve another title opportunity. Del Rio told "Juan" that it's not going to work again. Cena tried to fire up the crowd for a US Title match right now, which led to a "si" chant. Del Rio told him to shut up. He said he'll fight anyone right now, but not Cena. Cena said he's got a guy for him – Kalisto.
Analysis: So we are to assume that Cena knew Del Rio would say no to him and he just happened to know that Kalisto was ready? Okay then. I guess we're also assuming that the League of Nations group doesn't give a shit about Del Rio's title.
Kalisto made his entrance. Cena was even doing the "lucha" thing with his arms. Watch those shoulders, dude. Kalisto said he's going to beat him right now, so Del Rio pushed him. Kalisto kicked him and gave him a flying headscissors takedown. The match is on.
Analysis: That was an effective way to set up a match. Nothing wrong with a spotlight match for a deserving wrestler like Kalisto.
Kalisto vs. Alberto Del Rio
The US Title isn't on the line, which could giveaway the winner if you pay attention to WWE booking. Kalisto was on fire with kicks to the head and a snap hurricanrana. Del Rio bailed to the floor.
(Commercial)
Back from break, Del Rio took control with a suplex. Cena was at ringside cheering for Kalisto. Boot to the head by Del Rio and a clothesline. Kalisto avoided an attack in the ring as Del Rio went shoulder first into the ring post. Kalisto was on fire with a corkscrew attack off the ropes. Del Rio caught him and nailed a sitout powerbomb for two. Ranallo was doing a great job of explaining the effectiveness of a clothesline by saying it was done to slow down Kalisto by hitting him in the trachea. Del Rio with a DDT. He taunted Cena at ringside. Cena took off his shirt and you could see some tape he had on his right shoulder. After another attack on the floor, Del Rio set up for the Cross Armbreaker in the ring. Kalisto slipped out of it, hit a hurricanrana, hooked the leg and got the win after about nine minutes.
Winner by pinfall: Kalisto
Post match, Cena celebrated with Kalisto while Ranallo put it over as the biggest win of Kalisto's career. That's a valid statement. Lawler was sounding like a heel announcer by saying that Kalisto was lucky.
Analysis: **1/2 A good TV match that reminded me of the many awesome Del Rio/Mysterio match. They went with the surprise ending instead of having Kalisto win with his finish. That's a smart match to do in a city like Laredo with a lot of Latino fans in attendance. Kalisto getting the win is a way to build him up a bit more while also possibly setting up a US Title match between them at the Royal Rumble. Plus, WWE loves booking champions to lose non-title matches. Give them another five minutes in a PPV match and it'll be pretty awesome. I'm excited about Kalisto's future if he continues on his own as a singles wrestler.
Becky Lynch was interviewed by Jojo backstage. She said she needs vindication for what Charlotte did to her. She said that on Monday it was friendly competition, but when she takes her on later it will be anything but friendly.
Miz TV up next.
This Monday on Raw, Brock Lesnar is back. It wasn't announced here, but he'll be in the Royal Rumble match as well as matches at Fastlane and of course WrestleMania. That's great because I've missed him as well as Heyman.
(Commercial)
Miz TV Segment
The Miz spoke for a bit before he was interrupted by the Tag Team Champions The New Day, which is fine with me because they're the best.
They had their unicorn horns on as Xavier Woods said they wanted to talk about Chris Jericho's comments with Big E saying they are not "rooty tooty booty." Woods said Jericho stole the Brite Lite jacket that Jericho stole from him if you watched old school NXT. Kingston said 2016 will be the year of the unicorn.
Dolph Ziggler showed up in his Vince Neil outfit. I only say that because he posted a side by side pic recently that is pretty similar. Ziggler couldn't get far because he was interrupted.
Goldust walked down to the ring to say that it seems like Miz TV has gotten bizarre. He said only one superstar can win the Rumble, but he'll be glad to give them all a set of golden globes. Miz complained about how none of them are scheduled guests.
Neville was next up as he said he had a promise for Miz. He told Miz he can borrow his Slammy and his accent if he cancels his show and never talks again. Miz did his yelling about how they should shut up.
R-Truth showed up to tell everybody to step aside. He turned to face the camera to say that if anybody is going to answer the US Open Challenge it's him. Miz noted that there's no US Open Challenge. Truth: "My bad. What would y'all like to talk about?" He asked how to get in the Rumble match. Woods sat down with popcorn in the chair.
Miz insulted Truth, so Truth punched him and the faces knocked the heels out of the ring. Woods was left alone. Goldust took the popcorn and Neville kicked Woods out of the ring.
Analysis: A parade of midcarders coming out to set up a tag match. What a shock that they had their gear on too. They do it all the time. Not very creative or new. The Truth bit was mildly funny, but they are overdoing his "my bad" schtick to the point that if they keep it up then it won't be funny anymore.
(Commercial)
The match began after the break. The announcers didn't even try to say that The Authority set it up. We're just going with it.
Dolph Ziggler, Goldust, Neville & R-Truth vs. The New Day & The Miz
There were a lot of quick tags early on with the faces working on Kingston. Truth put Kingston in this submission hold for like two seconds before letting go. So what was the point of that? I guess I shouldn't take Truth seriously ever. Neville did a slam, a dance move and then a standing Shooting Star Press for two. Thank you Ranallo for calling the move properly. Neville hit a back body drop on Kingston. Neville pounded on Kingston with punches, Big E distracted the ref, Woods knocked down Neville and Kingston kicked Neville out of the ring to set up the floor to commercial break spot.
(Commercial)
The heels were in control as they isolated Neville in their corner. After Kingston hit the corner dropkick, Miz did the awkward white guy dancing while the others in New Day danced as well. The crowd is pretty dead for this match, but the faces urged the crowd on because that's what you should do during a dead tag match. Woods was against Neville in the ring and Neville broke free with a back body drop over the top. Miz tagged in, but Ziggler came in for the faces. Ziggler nailed a splash followed by the swinging neckbreaker and elbow drop for two. After a Miz rollup for two, Ziggler nailed a Fameasser for two. The other guys in the match took turns getting in the ring and hitting spots. Neville nailed a dive over the top to take out all three New Day guys. Miz was alone against three faces, so Ziggler capitalized with a Superkick for the win. It went 10 minutes.
Winners by pinfall: Dolph Ziggler, Goldust, Neville & R-Truth
Analysis: ** It was a pretty standard tag match that was hard to get that interested in since there weren't really storylines going into it. They just randomly set up this match. It got better towards the end and ended on a high note at least. Plus, I like Ziggler winning matches with the Superkick.
Post match, Ziggler nailed a Superkick on R-Truth. Then he tossed Goldust over the top to the floor. Ziggler told Goldust every man for himself and he said "no offense, brother." He said he's going to win the Royal Rumble. Truth was out in the ring.
Analysis: Is this the sign of a heel turn for Ziggler? I sure hope so! I feel sorry for Ziggler because he's been lost in the shuffle for so long. Please do something with him like a heel turn because it's badly needed right now. Here's hoping the heel behaviour isn't just a one time thing because he's better as a heel. It's not like he's going anywhere as a heel. Turn him in the Rumble match – that would be perfect.
Charlotte was shown walking to the ring with Ric Flair. Jojo showed up for an interview. Flair said Charlotte doesn't look defeated. Charlotte wondered who is Becky to question her because Becky hasn't been a champion. Charlotte said how she acts is how a champion acts.
Charlotte walked to the ring with Ric Flair as the show went to break.
(Commercial)
The announcers reset the show midway through. Lawler was talking about how he couldn't say Ranallo's name that well. Then he mentioned initials noting that Saxton is BS. Becky Lynch made her entrance.
Analysis: What a fascinating discovery that was, Jerry.
Divas Title: Charlotte (w/Ric Flair) vs. Becky Lynch
As the match began, Lawler spoke about how Charlotte did Lynch a favor on Monday when she attacked her. It was Lawler siding with a heel, which is rare, but it's when he is at his best. Ranallo spoke about how he was calling Lynch's matches in British Columbia when she was only 18. They exchanged nearfalls early on as a way to show that they knew eachother well. Lynch nailed a dropkick followed by an armbar to seize control. With Charlotte on the apron, Lynch nailed her kick off the ropes to knock Charlotte to the floor. Lynch brought Charlotte back in and Charlotte went to the floor again. Flair got in Becky's way, which led to Charlotte hitting a boot to the face. The ref saw the whole thing and did nothing. Heel Lawler defended Flair by saying he can do whatever he wants. Charlotte seized control in the ring. Overhead suplex by Charlotte and she hit another. Charlotte was throwing some punches that didn't look good while the crowd chanted for Lynch. A third overhead suplex by Charlotte. Time for a break.
(Commercial)
Back from break, Charlotte was still in control with a leg lock as the fans chanted for Lynch again. Lynch sent Charlotte into the top turnbuckle for snake eyes (Ranallo called it right), then some clotheslines and a leg lariat. There's an exploder suplex by Lynch for two. It's so refreshing to hear Ranallo call the actual moves. Charlotte came back with a neckbreaker for two. Another exploder suplex by Lynch gets two. That was a good nearfall. Lynch wanted the Disarmer, Charlotte broke free and Charlotte hit a Spear. Lynch with a small package gets two. Lynch went for the Disarmer, but Charlotte fought out of it. Lynch was able to apply the Disarmer. Flair put Charlotte's foot on the bottom rope. Just as the ref saw the foot on the rope, Charlotte tapped out, but that didn't matter because the foot was on the rope. Lynch yelled at Flair about it. That led to Charlotte getting the ROLLUP OF DEATH~! with her feet on the ropes (the ref didn't see that) for the pinfall win after 14 minutes.
Winner by pinfall: Charlotte
Analysis: *** A very good match by two of the best women in WWE. I'm glad they were given time to tell a believable story. They did a cheap finish as a way to likely set up another title match between them at Royal Rumble. My gripe with the match is that they really didn't sell some of the big spots enough. When Charlotte hit a big move like a Spear, Lynch kicked out and was perfectly fine going for her submission finisher. I get that they wanted to make it an exciting match, but I don't like it when it happens at the expense of selling. Why do the Spear if Lynch is going to kick out quickly and not sell it much? It's better to hit a big move, sell it and then go on to the next one. I doubt Lynch wins the title. It's just a way to further the feud and I expect Charlotte to win at the Rumble possibly in a gimmick match.
The announcers talked about the Owens vs. Ambrose match coming up.
Kevin Owens was walking backstage and Renee Young showed up to wonder if he had a minute to talk. He looked at her watch as he did the interview while giving her only one minute. He spoke about how Ambrose is a cockroach and that cockroaches can't survive him – neither can Ambrose. He ended it saying he's taking back his title tonight.
Analysis: Just a quick promo from Owens. Basic stuff.
There was a sneak peak plug for the new move The Hateful Eight.
(Commercial)
A recap aired showing the highlights from Raw with Vince McMahon announcing that the WWE Title is on the line in the Royal Rumble match. The announcers talked about it with Ranallo saying it was an Earth-shattering announcement.
A clip aired of Roman Reigns interviewed by Renee after Raw. Reigns said the McMahon family is trying to burn him down, but they're really just firing him up. He said he'll be the last man standing as champion.
Analysis: Two segments that are a waste of time and could be used to put talent in matches or give them promo time. I hate that Smackdown wastes time with Raw recaps. More people watch Raw. We don't need recaps twice in the same show.
(Commercial)
Brock Lesnar is back on Monday.
The IC Champion Dean Ambrose was interviewed by his Renee. They're dating, but it's not like WWE is going to acknowledge it. Ambrose wondered if his face looked well adjusted. She smirked at him. Ambrose said that Owens is a prizefighter while noting that he's got a prize, "so let's fight Owens fight."
Analysis: Really good promo from Ambrose. I say it all the time, but if he's ever unleashed as a singles heel wrestler he's going to be the best talker in the company among wrestlers.
Kevin Owens made his entrance. Saxton talked about how Owens is miserable since losing the IC Title. Lawler defended Owens by saying that you can't be friends with everybody. Once again, it's so refreshing to hear heel Lawler again because his face act was so bad.
Intercontinental Title: Dean Ambrose vs. Kevin Owens
Owens was the aggressor early on. Ambrose wanted to hit Dirty Deeds, but Owens bailed to the floor as they went to break about one minute into it.
(Commercial)
Owens was in control after the break, but Ambrose was able to come back with a clothesline for two. When Ambrose tried his bounce off the ropes spot, Owens blocked it and threw him out of the ring. Then Owens mocked Ambrose's bounce off the ropes spot. Outside the ring, Ambrose tossed him into the barricade at ringside. Ambrose gave Owens a legsweep into the barricade that sent Owens back first into the barricade. Ambrose nailed a clothesline off the apron to the floor. When they went back in the ring, Owens did a DDT using the ropes for assistance. Another break.
(Commercial)
Back from break, Owens was in control with a chinlock. Owens missed a senton after Ambrose moved out of the way. Ranallo was doing a great job of putting over the IC Title by talking about how it's been relevant for over 35 years. Ambrose came back with a clothesline as well as a bulldog. Ranallo also specifically said "side press," which is a lot more specific than saying a guy went for a cover. Owens drove Ambrose into the turnbuckle and nailed a German suplex. Boot to the face by Ambrose followed by a Tornado DDT for a two count. Owens tripped up Ambrose when Ambrose was on the top rope, which Owens followed up with a cannonball attack in the corner. Lawler was shocked that Ambrose kicked out. Like I have said all show long, it is so nice to hear heel Lawler again. Owens with a superkick and Ambrose did his bounce off the ropes clothesline for two. Really good drama in this match at this point. Owens with a clothesline. Ambrose sent him to the floor. Suicide dive by Ambrose near the announce table as Owens went flying over the announce table. Owens sent Ambrose into the steel steps as the ref was counting them out. Owens charged in, Ambrose did a back body drop and Owens didn't go over the top. Then they had Ambrose toss him over the top. Looks like they wanted Owens to go over the first time, it didn't happen and then they improvised well. Ambrose went after him in the crowd and the ref counted them out. The match went 17 minutes.
Match Results: Double Countout
Analysis: ***1/4 That was a really intense, hard hitting match by two guys that have no problem working at a fast pace and going all out. I really don't mind that the match ended the way it did because there's no reason to end things in the rivalry here. It's not like there are that many other great singles rivalries in WWE these days, so they might as well keep it going. I liked some of the nearfalls towards the end. Neither guy hit their finishing move, which is smart because then it protects those moves and they can build up to it in future matches that they have together.
Post match, they kept on brawling into the crowd. Their battle went onto the stage. Ambrose slammed Owens into the WWE logo that was at the top of the ramp. Ambrose nailed a running clothesline off the ramp to the floor. The ramp isn't that high, but it still looks good visually. Owens nailed Ambrose with a laptop and a briefcase. Owens went for a Powerbomb on some blue storage cases, but Ambrose fought out of it and gave him a back body drop on the cases. Ambrose charged in at Owens and tackled him off the cases so that they landed on a pile of tables. Referees checked on both guys while Ranallo ended the show by saying that the hottest rivalry in WWE continues.
Analysis: That was a fun brawl. I assume the next match they have will be for the IC Title at the Royal Rumbles. They could make it a Falls Count Anywhere or Street Fight kind of match because the brawl they had suggests that the crowd would be into it if they were fighting outside the ring. With that said, I hope both guys are in the Rumble match as well.
While I'm sure some fans are probably going to complain about the lack of a clean ending, they should be able to understand that it's all part of building to something bigger. In that sense, it was a job well done.
Three Stars of the Show
1. Kevin Owens
2. Dean Ambrose
3. (tie) Charlotte
3. (tie) Becky Lynch
The Scoreboard
7 out of 10
– Was the show better than normal because it was the first Smackdown on USA Network? Probably. I just hope it continues.
– It was a good show in terms of storyline progression for a couple of good midcard feuds: Owens vs. Ambrose and Lynch vs. Charlotte. While neither of the two title matches put an end to their rivalries, both of them left us wanting to see more and that's the point of a television show a lot of the time. Use this time to build to something more. It was effective in that sense.
– Kalisto feuding with Del Rio should be fun. It might be the spark that Del Rio needs because he has been hit or miss since he came back. Kalisto has a lot of similarities to Rey Mysterio and while he's not at Rey's level yet, he certainly has the tools to get there one day or at least get close. Del Rio works better with smaller guys.
– John Cena's role was pretty forgettable. They used him to try to hype up Kalisto as a big deal. At least his intro for Del Rio was entertaining.
– The eight man tag was just okay. The only thing I really liked about it was the possibility of Ziggler going back to his heel ways. It would be awesome for his career if he were to go back to being a jerk. That's what he is best at.
– The commentary on this show was so awesome compared to the usual because Ranallo brings a lot of credibility to the table as well as passion that was needed. He's a lifelong fan living his dream as he said and it shows in his work. Hearing him call moves properly while explaining a lot of them was so refreshing too. I'm not sure how long they are going to let him do that before they make him change, but I sure hope they never tell him to change. He is what they need on commentary to make the shows better.
– I also give credit to WWE producers or whoever decided to make Lawler a heel again. He wasn't that over the top in terms of defending the heels, but he sided with them a lot. He's so much better in that role and I would imagine he enjoys it a lot more too. They could replace Saxton and nobody would notice, most likely.
– Smackdown isn't a must see show to a lot of fans, but they did a lot of things right with two title matches that were given a lot of time as well as some basic moves that were done well.
That's all for me. I'm not sure if I'll have anything else posted before Raw, but I'll be back Tuesday morning with the Raw Deal. It won't be live this week.
Thanks for reading. Go Toronto Raptors.
John Canton –mrjohncanton@gmail.com
Twitter@johnreport