The John Report: WWE Smackdown Live 10/16/18 Review (Smackdown 1000)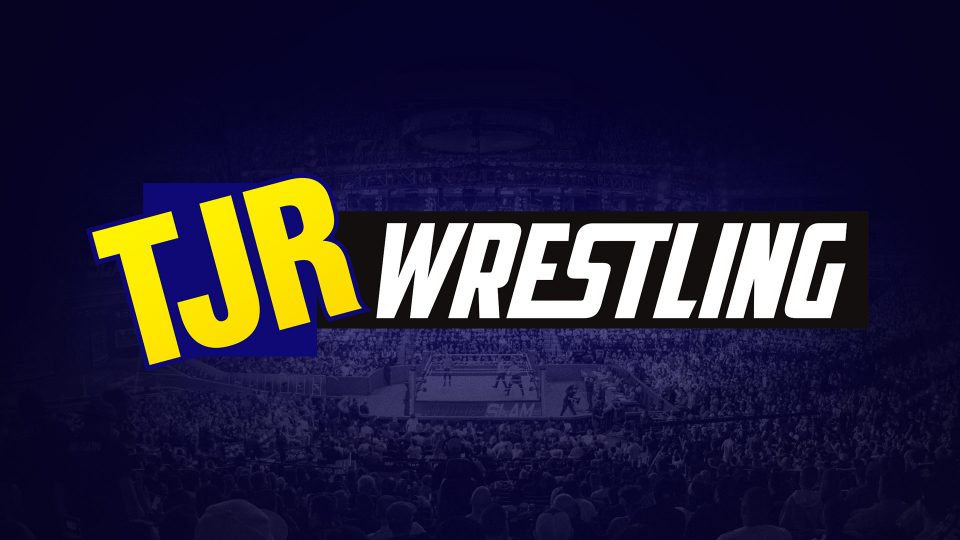 It's time for Smackdown 1000 with a lot of big names from WWE's past scheduled to be there, so let's see what WWE has in store for us this week.
The first episode of Smackdown aired on August 26, 1999, after they did a successful pilot show in April 1999. The original channel that Smackdown aired on in the US was UPN and it has since moved around a lot. Next October it will be on national television on the main Fox channel, so that's huge. They picked the name "Smackdown" for the show because of The Rock's popular "laying the smackdown on all your candy asses" catchphrase. Rock tweeted about it today.
Huge #SD1000 congrats to my @WWE family!
Fun fact, in 1998, I said to @VinceMcMahon "I'm gonna use the word 'Smackdown' tonight in my promo". He said what's that mean? I said it means I'm gonna whup some ass. He belly laughed and said say it!
The rest was history! #IfYaSmell 🎤 https://t.co/IVXI0WkkGl

— Dwayne Johnson (@TheRock) October 16, 2018
Congrats to WWE for reaching 1000 episodes of Smackdown. It's been a fun ride.
Live from Washington, DC, this is Smackdown Live for episode #1000. Follow me on Twitter @johnreport. Thanks to Melo Man for the banner up top.
There was a special opening that showed some images and videos about the history of Smackdown for this special 1000th episode. They even included Heidenreich getting "too close" to Michael Cole. Stuff like Arnold Schwarzenegger going after Triple H, Stone Cold and Booker in the grocery story, Brock/Big Show breaking the ring with a superplex, the "wedding" moments, John Cena's debut, Rey Mysterio's cage dive, several Eddie Guerrero moments and even Undertaker saying "buckle up, Teddy" made the cut. They showed JBL's growth into becoming WWE Champion. The September 13, 2001 Smackdown was shown as well. The whole thing went about four minutes. Great video.
Analysis: I thought that was a smart way to begin the broadcast by showing all of those fun memories.
Truth TV
R-Truth and Carmella were in the ring hosting the second edition of Truth TV. Truth said that they have had a lot of memorable moments since they started Truth TV leading to Carmella saying that they only had one episode of Truth TV and they got canceled. That led to a dance break. Carmella's short dress is a pleasant sight. The fans chanted "one more time" for the dancing. Truth told them he had a show to run. Truth read the card saying that his next guest needs no introduction, which means they just do another dance break. They introduced their guest…Stephanie McMahon.
Stephanie McMahon, the Raw Commissioner, made her entrance to boos from the crowd. Stephanie went into the ring where she hugged Truth and Carmella. The fans booed as soon as she spoke. Stephanie thanked them for that introduction. Stephanie said that she was the first ever General Manager of Smackdown, which led to more boos. Stephanie said that she had a vision and it's nice to see that vision come to life on the 1000th episode of Smackdown.
Shane McMahon, the Smackdown Commissioner, interrupted his sister. This is Shane's first time back on Smackdown in about six months. The fans greeted him with a "Shane O Mac" chant with Stephanie wondering why she doesn't get any love. Shane welcomed us to the show and gave a shoutout to Washington for a great pop.
Shane said that the video package brought back some amazing memories and they have a lot of history together. Shane thanked the fans in attendance and the millions that watch all around the world for making WWE the success that it is. Stephanie complained about that, so the fans booed her again. Stephanie said it's so easy to say the name of the city and people cheered. Shane: "Welcome to the A show." Stephanie said that Raw is the longest weekly episodic show and Shane said yeah Raw started first. Stephanie said that on Raw they hold things to a higher standard and they certainly wouldn't start the night with Truth TV. She thinks they would start things bigger and bolder. Fans chanted "Truth TV" to shut her up. Shane said that what they do on Smackdown Live is put Truth TV on…and here comes Vince McMahon.
Vince McMahon did his famous power walk down to the ring as the fans sang along with the "No Chance in Hell" song. The crowd popped huge for Vince since he doesn't appear on television that much anymore.
Vince said that the fans didn't want to see Shane and Stephanie bicker and fight. Vince said the E in WWE stands for "entertainment." Stephanie said that you don't need to "what" Vince because he's got a hearing aid in. Nice line. Vince suggested a dance break, so they all danced in the ring. That was entertainment? Sure. It was fine. That was it.
Analysis: That was a unique way to start the show. Stephanie was out there to get booed and she did a great job of it because the fans were relentless at booing her. Shane was loved by the crowd, the absurdity of Truth TV was cheered again and Vince coming out there capped it all off. The dance break stuff is silly, but so what? The crowd is into it and that's what matters more than anything. They didn't set anything up for later, so that's a bit different from the norm. It was fun, though, so that's what mattered.
Still to come: Rey Mysterio vs. Shinsuke Nakamura, The Cutting Edge hosted by Edge with Becky Lynch and Charlotte Flair, plus the return of the Evolution group. The announce team is Tom Phillips, Corey Graves and Byron Saxton as usual.
AJ Styles, the WWE Champion, made his entrance to a good ovation from the crowd. Daniel Bryan was up next as they are set for a tag team match.
(Commercial)
There were some famous images from the history of Smackdown that were shown.
The Usos made their entrance as the opponents. This is a random tag team match that can be great if they get time.
AJ Styles and Daniel Bryan vs. The Usos (Jimmy and Jey Uso)
Bryan and Jey shook hands with Jey to show sportsmanship at the start of the match. Bryan with a cradle for two. Jimmy tagged in with a double team elbow smash for two. Bryan worked over Jimmy with a couple of kicks followed by a dragon screw leg whip. Styles tagged in with a kick to the leg. Styles went after the leg of Jimmy, but Jey tagged in and the Usos hit jumping kicks to the head of Styles at the same time. Jey worked over Styles with punches. Jey with a hard whip that sent Styles sternum first into the turnbuckle. Jey went for a corner attack, but Styles tripped him up leading to a Calf Crusher. Bryan cut off Jimmy and slapped on the Yes Lock on him. Jey reached the bottom rope to break the hold. I thought that would be it, but it only led to a break.
(Commercial)
The show returned with Styles and Jimmy down at the same time. Bryan got the hot tag against Jey with Bryan using his quickness to get control with a suicide dive on Jimmy on the floor and Bryan connected with a missile dropkick onto Jey. Bryan with the Yes Kicks to Jey and he connected with the roundhouse for a two count. Jimmy made the save. Styles back in, he sent Jimmy to the floor, Bryan went for a forearm, Jey moved and Bryan hit Styles with a forearm by accident. Superkick by an Uso on Styles. The Usos hit a double superkick on Bryan and pinned him to win after nine minutes.
Winners by pinfall: The Usos
Analysis: **3/4 Good match for the time given and I wish it went longer, but on a show like this with a lot of big names they aren't going to give that much time for the matches. The finish was done to tease tension between Styles and Bryan since they are in the WWE Title match at Crown Jewel. Bryan hitting Styles caused the team to lose, so it can build up some animosity between them. I thought it was well booked and The Usos finishing with a double superkick is certainly a good way to end it.
After the match, The Usos left. Styles got up with an angry look on his face as he stared at Bryan.
More images were shown from Smackdown's history.
Paige, the Smackdown General Manager, was in her office with Vickie Guerrero and Teddy Long there to greet her. John Laurinaitis was there leading to Vickie yelling "Excuse Me" at him. They were missing some other SD GMs like Stephanie McMahon, Paul Heyman and Kurt Angle, but it's the thought that counts.
Later: The New Day defend the Smackdown Tag Team Titles against The Bar.
The Evolution reunion is up next.
(Commercial)
The video aired featuring WWE's work in raising breast cancer awareness during the month of October.
The Evolution Reunion
The Evolution theme song hit as the foursome of Triple H, Batista, Ric Flair and Randy Orton made their entrance. It's one of my favorite entrance songs. Batista was pointing to his heart and looking up to the sky. It was noted by announcer Tom Phillips that they had 49 World Titles between these four legends. The crowd gave them a nice ovation.
Triple H said that a good way to celebrate 1000 episodes of Smackdown is to bring together the one group that epitomizes Evolution. Ric Flair strutted a bit as he said that it's been a lifetime of memories with these guys and he said he's more fond of the 10,000 number, which is a reference to women that Flair claimed he was with in his life. Randy Orton said that getting his start in the business as part of this group, Orton said that he has been busting his butt making a name for himself and cementing his legacy. Orton insulted them all by saying that Triple H has been in a boardroom and Batista has been in a makeup chair making movies.
Batista said that he was a little nervous because it's been a long time since he's been in that ring (over four years). He said he's going to enjoy every second of it and ignore what Orton said. Batista said that those of you that know him, know that the last place he wants to be is with a microphone in his hand. Batista said he came up with four things to say. Batista said he wanted to be here tonight because it's Smackdown 1000 and he helped build the blue brand. The second reason he wanted to be there is because we are in his hometown of Washington, DC. He said he worked there as a poor kid in a nightclub down the road and he saw more violence than any kid should see. Batista said that speaking in that ring right now is a dream come true. Batista talked about how he loved the fans and he didn't care if they called him Batista, Bluetista or Bootista, he said "I love you" because he wanted to entertain us.
Batista said he wanted to be there because of these guys in the ring with him. Batista mentioned how special this is. Batista said when "line in the sand" plays it was special and this is a special group that was built to be a force. Batista put over Orton for being a 13-time World Champion and he said the first time he saw him in OVW he knew he was special. They all knew he was special. Batista said that Orton has more talent in his pinky than half the guys that have ever stepped in the ring. Batista laughed about Flair while talking about the 16-time World Champion and said there's nothing about him that you don't already know. Batista to Flair: "Keep that thing in your pants." That drew laughs. Batista talked about Triple H as the 14-time World Champion that has singlehandedly has changed this business, he is this business and there is nothing that this man hasn't done in this business…"except beat me." The crowd popped big for that comment by Batista. That led to Batista and Hunter having a staredown. Flair tried to calm the guys down. Batista extended his hand for a hug and he hugged Triple H. The "Evolution" song played as Hunter looked at Batista. All four men hugged to end it.
Analysis: That was a nice reunion for Evolution with a tense staredown between Triple H and Batista to end it. Pencil in a WrestleMania match, I think. Batista has said he wanted to have one more big WM match with Hunter, so it's probably happening. There's no reason to announce it now or anything like that, but I think they are heading that way and the crowd certainly reacted to the idea in a big way. The line Batista had about Flair keeping it in his pants was hilarious. Orton didn't do much other than keep his heel role that he's got going today.
Still to come: The Undertaker is there.
(Commercial)
PLUG TIME: In addition to all of the content I write about current WWE, I am covering my favorite year in WWF history in depth – it is the year 2000 and you can read about the entire month of January in our WWF in 2000 section on TJRWrestling. Every Monday I'll post a 2000 Raw review and every Thursday it's Smackdown while all PPVs from that year will be reviewed in the order they took place. It's a lot of fun to re-live the days of The Rock, Triple H, Chris Jericho, Edge and Christian, the Hardy Boyz, the Dudley Boyz and so many others as they were on their way to becoming legends in the wrestling business. Check it out exclusively only on TJRWrestling in the WWF in 2000 area of our website.
A graphic was shown of The Rock's tweet that I posted above.
Kurt Angle was a guest on commentary for the match.
World Cup Qualifying Match: Rusev (w/Lana) vs. The Miz
Rusev got in a bit of offense, Miz left the ring and when they went back in, English pulled the leg of Rusev and tripped him up. Miz with a ROLLUP OF DEATH~! on Rusev for the pinfall win after one minute of action.
Winner by pinfall: The Miz
The win means that The Miz has qualified for the WWE World Cup at Crown Jewel.
Analysis: There's no point in rating it because it was so quick. I wasn't ready for it to end that quickly. I'm assuming the Evolution segment ran long, which is why this match ended quickly.
Post match, Lana went up to English and kicked him in the balls. Rusev attacked English by tossing him into the steel steps, the barricade at ringside and the announce table. That was it.
Analysis: It should lead to a singles match with Rusev vs. English possibly at Crown Jewel or maybe some other event down the road.
There was a shot of Curt Hawkins holding his phone and Edge was there for a mini Edgehead reunion. I think holding the phone meant that Zack wasn't there and they were calling him.
Edge is up next hosting The Cutting Edge with Becky and Charlotte as the guests. That's the end of the first hour.
(Commercial)
There were more images shown of the history of Smackdown.
The Cutting Edge
Edge, the WWE Hall of Famer, made his entrance. He's got the long hair again or at least shoulder length. That's my favorite theme song in WWE history. They had Tony Chimel introduce him to say the "Rated R superstar" part with the voice crack.
Edge said that it doesn't get more huge than Smackdown 1000. Edge talked about how Smackdown has always felt like his show. He noted that some of his greatest accomplishments happened here when he cashed in Money in the Bank on The Undertaker and he competed in a No DQ match against Eddie Guerrero that people still talk about to this day, which is an awesome match. Edge noted that he married and divorced Vickie Guerrero. The fans cheered the "divorce" part. Edge said that Smackdown really means something to him. Edge said that he has been watching the show and he wanted to attempt to be Smackdown's moral compass. Edge introduced his first guest, the Smackdown Women's Champion Becky Lynch.
Becky Lynch entered with her Smackdown Women's Champion and she held it proudly in the air as the fans cheered her. The fans greeted her with "Becky" chants when she got in the ring.
Edge noted that Becky had a lot of similarities to him. Becky said that she modeled her career after him. Edge said that more than anybody else, he understands what she has been going through and he said that he wasn't the hand-picked one, but he had to fight for everything he earned in this company…just like her. The fans chanted "you deserve it" at them. Edge said that he gets that Becky thinks she made the right choice in throwing away her friendship with Charlotte, but Edge told her that she didn't make the right choice. Edge said that he knows because he made those choices and he left a trail of burnt bridges. He said that she can win all the championships that she wants and her face can be on the all the posters, but the choices she is making can change who she is. Edge said that the end result ends with Lynch sitting at her home staring at the championships on the wall reminiscing about all the accomplishments…by yourself. Edge said you won't even like yourself.
Lynch admitted that she doesn't like herself as the fans chanted "Becky" to support her. She said "I love myself" and the fans cheered again! She told him to get out of the ring if he's going to say something condescending like that to the champ. Becky: "Careful you don't hurt your neck again going through the ropes." The fans cheered that comment.
Charlotte Flair made the interruption in her street clothes. Charlotte said that all Becky cares about is that championship, which is why she ran at Super Show-Down and last week before Charlotte put her through that LED board. Charlotte got into the ring. Charlotte said that if Becky loves what she has become then she'll love what Charlotte does to her right now. Charlotte attacked Becky and hit her with punches. Referees and agents went into the ring to break it up. The women were eventually separated with Charlotte getting pulled out of the ring briefly, but then she went back in to punch Lynch again. Charlotte was helped out of the ring as the segment ended.
Analysis: The promo from Edge was great. He had a good point about how his career was similar to what Lynch is doing because he wasn't the chosen one and had to become evil to really break through, which is true because his heel turn in the mid-2000s is what elevated him. I loved the Lynch promo saying she loved who she is and the fans cheered her even though she had the line about Edge not hurting his neck when he left the ring. The Charlotte brawl with Becky was fine, but it's also been done a few times in the last couple of months when they were in non-wrestling segments. The best part of that whole thing was Becky's response to Edge. That was savage by her.
Rey Mysterio was shown walking backstage. He greeted Jeff Hardy backstage as they talked and the show went to break.
(Commercial)
There were more images shown from Smackdown's history. I should point out also that when they showed the images, different Smackdown theme songs played, so that's a nice touch.
The New Day made their entrance for a Smackdown Tag Team Title match. Booker T and Jerry Lawler joined commentary for this match at the special New Day table. Sheamus and Cesaro were already in the ring.
Smackdown Tag Team Titles: The New Day's Xavier Woods and Big E (w/Kofi Kingston) vs. The Bar (Sheamus and Cesaro)
Woods was in control against Sheamus early with a dropkick. Cesaro tagged in for his team and slapped on an armbar on Woods. Sheamus back in leading to a double team elbow smash on Woods as the show went to break.
(Commercial)
The match returned with Sheamus missing a corner charge on Woods. Big E got the hot tag against Cesaro with Big E hitting his two overhead belly to belly suplexes followed by the side belly to belly suplex and a clothesline sent Sheamus out of the ring. Cesaro rollup got a two count. Big E hit a huge one armed slam out of the corner with Cesaro landing right on his neck. The Lawler/Booker commentary was on briefly, but then it just ended quickly. Sheamus got the tag with a knee to Big E's face. Woods got the tag and Big E hit a Spear on Sheamus to knock him down on the floor. They replayed the slam by E on Cesaro that looked nasty. Woods hit a Shining Wizard knee to Sheamus for a two count. Big E back in, Sheamus shoved E into the ring post, rolling senton on Woods by Sheamus, Big E hit a Big Ending to Sheamus and Cesaro made a blind tag leading to him hitting a Neutralizer on Big E for a two count because Woods broke up the pin. All four guys were down leading to a break.
(Commercial)
The match returned with Big E sending Cesaro into the turnbuckle. Sheamus tagged himself in, he punched Big E in the back and Cesaro hit an uppercut off the top for two with Sheamus putting his feet on the ropes, so Kingston knocked Sheamus' feet off the ropes. Cesaro hit Kingston in the back with a forearm. Woods hit a somersault dive, but Sheamus and Cesaro caught him. They sent Woods into the barricade. Sheamus and Cesaro cleared off the announce table. Big Show's music hit and he walked down to the ring with a serious look on his face. Sheamus and Cesaro just backed away. Show picked up Kingston and gave him a Chokeslam through the announce table. That drew a big reaction from the crowd wondering what was going on while the announcers hd no idea. Sheamus went back into the ring and Sheamus hit a Brogue Kick on Big E leading to the pinfall win. They are the new Tag Team Champions after 13 minutes.
Winners by pinfall and New Tag Team Champions: The Bar (Sheamus and Cesaro)
Analysis: *** It was a good match that had a surprising title change with a random finish because I don't think anybody could have called Big Show going down to the ring to help The Bar win. Show was back on TV last week losing to Randy Orton and he was in a face role, but I guess the joke is that Show did his 1000th heel turn on Smackdown 1000. He certainly has done a lot of heel turns. I liked the action in the match between these two teams that know eachother so well. They just did the match at Super Show-Down, so I was surprised to see it happen again so quickly, but I guess WWE thought it was time to do a title change. I don't mind it because I like The Bar. They can feud with The New Day and The Usos now.
Post match, Big Show raised the arms of Sheamus and Cesaro as they became five-time Tag Team Champions.
There were more images shown from Smackdown's past.
John Cena did a promo on a cell phone talking about Smackdown being a place for new talents like Randy Orton, Batista and himself. Cena said if there was no Smackdown there would be no Cena. He said that Smackdown 1000 is a television milestone, he said he's grateful to be invisible for so many episodes of Smackdown and look forward to many more.
Analysis: It was fine. Not much to it. I don't see why The Rock was unable to do a one-minute promo like that when he does stuff on Instagram all the time.
Rey Mysterio made his entrance for his match against Shinsuke Nakamura.
A commercial aired for Evolution on October 28 where they pushed Ronda Rousey vs. Nikki Bellas as a big match.
(Commercial)
Rey Mysterio was in the ring for his first match on Smackdown in four years. Rey is 43 years old and in great shape.
Shinsuke Nakamura, the US Champion that rarely defends that title, made his entrance. This is a World Cup qualifying match.
World Cup Tournament Qualifying Match: Rey Mysterio vs. Shinsuke Nakamura
This is not for Nakamura's US Title.
Nakamura was in control early with a forearm to the jaw. Mysterio slapped on a deep front facelock. Mysterio whipped Nakamura into the ropes leading to a headscissors. Nakamura with a knee to the ribs, knee to the face and another knee connected. Mysterio avoided an attack, he kicked Nakamura to the ropes and set up for the 619, but Nakamura moved. Mysterio knocked Nakamura to the floor and hit a sliding splash under the bottom rope onto Nakamura on the floor. The fans chanted "you still got it" at Rey. He never lost it. Back in the ring, Mysterio went up top and Nakamura kicked him down as the match went to break.
(Commercial)
The match returned with Nakamura hitting a kick when Mysterio was on the top rope. Mysterio got back into it with a hurricanrana off the top rope for a two count. Great spot that Mysterio has done a lot and he did it before anybody as doing it over 20 years ago. Mysterio went for a springboard attack, but Nakamura avoided it and hit a knee to the ribs. Nakamura with a running knee lift to the ribs for a two count. Nakamura with a reverse Exploder suplex. Mysterio countered a Kinshasa attempt with a rollup for two and Nakamura came back with a spin kick. Mysterio ducked the Kinshasa and a headscissors led to the 619 for Mysterio. Springboard splash by Mysterio led to the pinfall win over Nakamura after about 10 minutes.
Winner by pinfall: Rey Mysterio
Analysis: **3/4 The match was solid with a predictable winner because it would have been stupid to have Mysterio lose in his big return. It sucks that Nakamura lost a non-title match easily like that and that his US Title reign is largely forgetful, but that's how it is in WWE right now. It would make sense to do this as a US Title feud in the future.
Here are the eight men in the World Cup tournament at Crown Jewel: John Cena, Kurt Angle, Jeff Hardy, Randy Orton, Seth Rollins, Dolph Ziggler, The Miz and Rey Mysterio. All eight are American. So much for a "world" cup huh? Oh well.
There are a few minutes left and The Undertaker's music hit. The Undertaker made his slow walk to the ring. Hurry up pal, the show is almost over! The graphic was shown reminding us at Crown Jewel it is Undertaker and Kane vs. Triple H and Shawn Michaels.
The Undertaker said at Crown Jewel, he's got three words for DX: "Rest in peace." Shocking that those were the three words. His music hit and that was it.
The Undertaker walked up the ramp. Undertaker stared back to the ring and held his right arm in the air. That was the end of the show right at 10pmET.
Analysis: There wasn't much to that all. It was a way to get him on the show, send a quick message for Crown Jewel and that was it. If the entrance didn't take three minutes he could have said more.
Three Stars of the Show
Batista
Rey Mysterio
Sheamus/Cesaro
The Scoreboard
7.5 out of 10
Last week: 7.5
2018 Average: 6.57
Last 5 Weeks: 7.5, 5, 7, 7.5, 6
2018 High: 8.5 (July 31)
2018 Low: 4.5 (January 2, January 9)
Final Thoughts
I give this week's Smackdown a 7.5 out of 10.
It was a different kind of show due to the nostalgia factor mixed in with WWE trying to give time to the current stars as well. That Miz/Rusev match being so short was very disappointing and it's something I can't ignore because they need to give guys more than one minute for a match like that. It's tough in only two hours, but I think if they went three hours it would be too long. I'm fine with it.
The promo by Batista was fun because it teased the idea of him against Triple H one more time. I know some people hate that nostalgia stuff, but I'm cool with it. I also liked Edge and Becky's promo a lot.
The in-ring action was solid with the two tag matches including the title change and I liked Mysterio/Nakamura as a first time ever main event. They did not feature enough stars from the past and the ones that did were not on there for long enough.
Just like on Raw, when they talked about Crown Jewel they didn't mention where it is taking place. They just said the name of the show. No mention of Saudi Arabia at all. It's still taking place there, but WWE chose to avoid saying that.
Who will win the #BattleRoyal at #WWEEvolution to earn a future opportunity at a Women's Championship?! https://t.co/rk0ZkiOI7Upic.twitter.com/8Xcr23Rdb7

— WWE (@WWE) October 16, 2018
Here's the updated lineup for women's only Evolution on October 28.
Raw Women's Championship: Ronda Rousey (c) vs. Nikki Bella
Smackdown Women's Championship Last Woman Standing: Becky Lynch (c) vs. Charlotte Flair
Trish Stratus and Lita vs. Mickie James and Alexa Bliss
NXT Women's Championship: Kairi Sane vs. Shayna Baszler
Battle Royal for a future Championship match – Names include: Nia Jax, Dana Brooke, Alicia Fox, Ember Moon, Peyton Royce, Billie Kay, Tamina, Asuka, Mandy Rose, Carmella, Lana, Sonya Deville, Naomi and Torrie Wilson
I assume Sasha Banks, Bayley and Natalya vs. The Riott Squad will be added as well.
I'm not going to list the Mae Young Classic final match because that's a spoiler. I know there's a NXT UK Women's Title match too, but that's not official yet.
It all goes down in THREE weeks at #WWECrownJewel…

DX vs. BROTHERS of DESTRUCTION. #SD1000pic.twitter.com/ICWEPm3nlv

— WWE (@WWE) October 17, 2018
Here's the updated lineup for men's only Crown Jewel on November 2.
Universal Championship: Roman Reigns (c) vs. Brock Lesnar vs. Braun Strowman
Triple H and Shawn Michaels vs. The Undertaker and Kane
WWE Championship: AJ Styles vs. Daniel Bryan
WWE World Cup Tournament: John Cena, Kurt Angle, Jeff Hardy, Randy Orton, Seth Rollins, Dolph Ziggler, The Miz and Rey Mysterio. All eight are American. So much for a "world" cup huh? Oh well.
—
Thanks for reading. My contact info is below. Go Los Angeles Rams.
John Canton
Email mrjohncanton@gmail.com
Twitter @johnreport