The John Report: WWE Smackdown 10/04/19 Review (20th Anniversary and Fox Debut)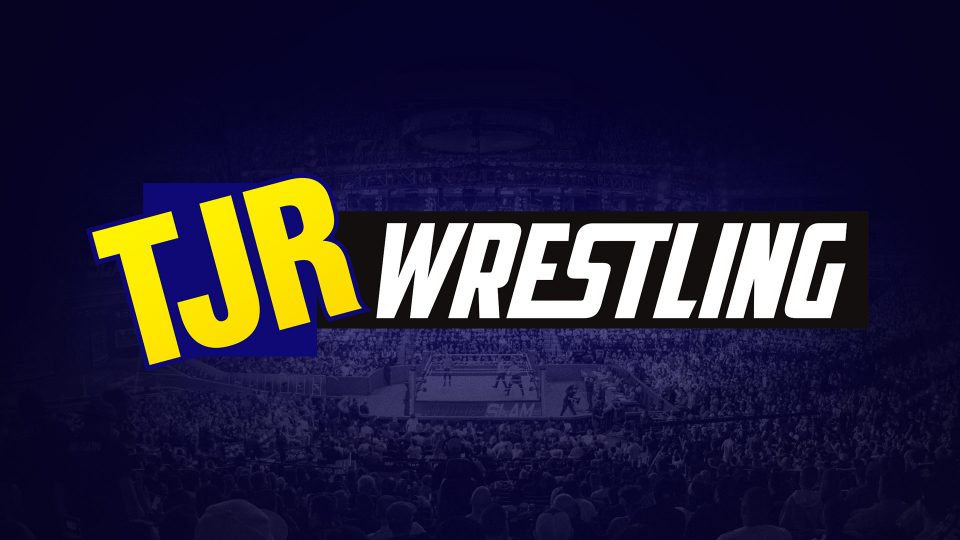 Welcome to another WWE Smackdown Review right here on TJRWrestling for the return of the "Friday Night Smackdown" name and the first episode that airs on Fox. I have to remember to stop using "Smackdown Live" going forward. Yes, Smackdown is live and the Fox presence is huge, but they are not calling it "Smackdown Live" anymore. It's back to the Friday Night Smackdown name. There's a lot planned for this show. Here's a quick rundown:
* Kofi Kingston defends the WWE Championship against Brock Lesnar.
* Kevin Owens will face Shane McMahon in a Ladder Match where the loser will be "forced to leave WWE."
* Roman Reigns vs. Erick Rowan.
* Raw Women's Champion Becky Lynch and Charlotte Flair vs. Smackdown Women's Champion Bayley and Sasha Banks.
* Several legends will be on hand for the 20th Anniversary of Smackdown including The Rock, Steve Austin, Kurt Angle, Lita, Mick Foley, Booker T, Hulk Hogan, Trish Stratus, Goldberg, Jerry Lawler, Mark Henry, Ric Flair, Sting and more.
There was a "blue carpet" special showing wrestlers, legends and celebrities arriving for 30 minutes before the show began. It featured a lot of Renee Young and Booker T talking about the show. Fox's Charissa Thompson also did some interviews on the carpet. It wasn't that interesting or newsworthy, but they did a stage reveal and it looked great.
Live from Los Angeles, California (go LA Rams), this is Smackdown for episode #1050. Follow me on Twitter @johnreport. Please visit TJRWrestling.net daily for our regular updates on the wrestling business featuring WWE news coverage along with reviews about wrestling's past and present. Thanks to Melo Man for the banner up top.
There was a shot of the live crowd and Michael Cole welcomed us to the show. That led to WWE Chairman Vince McMahon and Chief Brand Officer, Stephanie McMahon to welcome us to the show. They stood on the stage. Stephanie welcomed us to history and to Fox. Vince said: "Welcome to Friday Night Smackdown." That led to the show open.
The opening video package was awesome and it was to the tune of the AC/DC song "Are You Ready (for a Good Time)" and featured clips of various WWE superstars. Since the brand extension has been ignored, it was people from the entire company.
That was followed by a huge pyro display for the vocal LA crowd. Nice opening for sure. It feels like a big deal as it should.
The first superstar to enter Smackdown on Fox is…Raw Women's Champion Becky Lynch. As Becky made her entrance, they put three facts about her on the screen as well. That's a cool display feature.
Let's Hear from Becky Lynch (plus The Rock and Baron Corbin)
Lynch said it feels good to kick off the very first episode of Friday Night Smackdown. Becky said this is where she got her start in WWE, this is where she raised the game and the fans used their voices to support her. Lynch said let's get this show started.
Baron Corbin showed up for an interruption, which was met with boos by the crowd. Corbin walked down to the ring trashing Lynch and wondering if she still thought she was "The Man" and she dared him to come closer.
The Rock's music hit and the Staples Center EXPLODED in cheers. Huge pop for The Great One, who showed up in his Under Armour Rock gear. What a massive ovation for The Rock. This kid has a bright future! Rock greeted Lynch with a handshake and then ignored Corbin as he did his posing on the turnbuckle. There were loud "Rocky" chants by most of the crowd as expected.
The Rock said many, many moons ago, The Rock uttered a face to some jabroni that changed the landscape forever when he said he was going to "lay the smackdown." Rock said that Smackdown has become a show, an institution, all over 180 countries around the world and in front of millions of The Rock's fans. Rock said he was there with The Man and Corbin looking like a broke ass Burger King on crack. The fans laughed and chanted "Burger King" at Corbin. Rock did his "Finally, The Rock has come back…home" line. He didn't say the city name as usual, he did a long pause and said "home."
Corbin interrupted Rock, which drew huge boos. Corbin said this isn't Rock's home anymore. Corbin said Rock is no longer the Great One because Corbin claimed he is the most electrifying king in sports entertainment. Corbin told them to know their roles and shut their mouths.
Rock said that just because he won King of the Ring, it doesn't actually make you a king or look like a 35-year-old virgin hanging out at Comic Con. Rock said that Becky Lynch is The Man, but you don't see her walking out with some testicles and Becky said: "If I did, they would be a whole lot bigger than yours (Corbin)." Good line. Corbin said his testicles are perfectly adequate. Corbin said he superior to Rock, Lynch and all of us. Corbin said this city only has one king and it sure as hell is not LeBron James (of the Lakers).
Rock said that Corbin thinks he is superior to Rock, Lynch and the people as well as Rock's boy LeBron James. Rock asked if that's what you think and Lynch said: "It doesn't matter what you think!" Good Rock line. Rock said he knows Corbin is legit for winning Money in the Bank, retiring Kurt Angle and winning King of the Ring. Rock claimed Corbin might be a badass. Lynch said he's a super tough dude. Rock said the fans will chant "STD" at Corbin meaning "Super Tough Dude." Lynch said she thinks that will stick with him for life. Rock said every arena will chant "STD" at Corbin now.
Rock said he can tell Corbin is getting angry, but that's what happens when you insult The Man, the people and the jabroni beating, eyebrow-raising and you know the rest as Rock talked about himself. Rock said Corbin was going to get his ass whipped.
Lynch and Rock took turns punching Corbin. Rock hit Corbin with a punching routine while Lynch hit a running leg drop. Rock hit the People's Elbow to Corbin's chest, Lynch kicked Corbin two times and Rock hit a Rock Bottom on Corbin. That led to Corbin rolling out of the ring.
Rock: "I love ya Smackdown…if you smell what The Rock is cooking." Rock and Lynch posed in the ring. They hugged. That was it for the opening segment after 18 minutes.
Analysis: That was a lot of fun. The fans were hanging on every word The Rock said and you could tell he loved being out there again. Putting Lynch out there with Rock gives her the "rub" as they say in wrestling by having her associate with one of WWE's biggest stars ever. As for Corbin getting beat up by Rock, the fans hate Corbin, so it was a wise choice. When Rock was announced for the show, I figured somebody would get beat up and it was Corbin. It always happens when the legends return. We're used to it. If the "STD" chants stick for Corbin then that's going to be a comical way to get heat on Corbin. Obviously, STD also means "sexually transmitted disease," but hey "super tough dude" works too. The Rock's star power is incredible. I don't blame him for leaving WWE to be an actor because he's a huge success, but I sure love it when he's back "home" in a WWE ring.
There was a plug for Kofi Kingston vs. Brock Lesnar, Kevin Owens vs. Shane McMahon and Roman Reigns vs. Erick Rowan still to come.
There was a shot of Sasha Banks and Bayley getting ready for their tag team match up next.
(Commercial)
They showed WWE Hall of Famers Trish Stratus and Lita at ringside watching the show. Maria Menounos was beside them as well. They all looked great.
Charlotte Flair entered s Becky Lynch's partner. Lynch remained in the ring from the opening segment. Sasha Banks and Smackdown Women's Champion Bayley made their entrance as the opponents.
The graphics, the pyro, the camera angles and the look of the entrances is really cool. There's already a big-time feel on Fox. I believe they were using the more high-quality 4K cameras as well because it looked a bit different.
Becky Lynch and Charlotte Flair vs. Bayley and Sasha Banks
Bayley with a head whip on Flair and then Banks tagged in with a double knee attack. Flair hit chops to Banks and then a boot to the face knocked Banks off the apron to the floor. Flair went up top, Bayley tried an attack, Lynch went after Bayley, but didn't do enough and Bayley knocked Flair off the top to the floor. There's the first floor to commercial break on Fox. I'll try to cut back on the "first" thing.
(Commercial)
The match returned with Flair as the face in peril, she broke free with a knee to the face of Bayley and Lynch got the tag. Lynch with a kick to the chest of Bayley followed by a forearm. Lynch with an overhead suplex on Bayley, then Bayley sent Lynch into the middle rope and Lynch came back with a leg drop off the middle ropes for two. Lynch with a basement dropkick, Bayley sent Lynch into the top rope and Flair came tagged in with a Natural Selection neckbreaker on Bayley. Banks broke up the pin, so Lynch went into the ring and they exchanged punches. Flair and Bayley got into a slugfest of their own. Flair with a suplex on Bayley, Lynch with a forearm to Banks and Lynch went up top with a missile dropkick on Banks. The heels were on the floor, so Flair went up top and did her moonsault off the top where she used her arms to knock both women down. They were standing in the perfect spot to make it look as good as they could. Flair went for the Figure Eight submission hold and Bayley tapped out. It went about nine minutes.
Winners by submission: Becky Lynch and Charlotte Flair
Analysis: *** This was a pretty good tag team match between four women very familiar with eachother. They were in the right spot for everything and I've seen them wrestle so many times I could call some of the spots before they happened. This felt like a way to put Charlotte Flair over in a big way by having her hit her signature spots like the Natural Selection, the moonsault to the floor (that looked better than usual) and her Figure Eight finisher. When they did the match at Madison Square Garden last month, they got nearly 20 minutes it was a much better match. I'm not shocked that this was a shorter match on a loaded two hour show as opposed to a three hour Raw.
They went backstage to Fox NFL reporter Erin Andrews for an interview with The New Day's WWE Champion Kofi Kingston, Xavier Woods and Big E. Andrews asked Kingston what he thought about being the underdog against Brock Lesnar. Kingston said he's always the underdog, so this is no different. Kingston said he's going to climb this mountain. Big E reminded us they are The New Day while Woods noted that Kofi wants to prove that he can beat Brock Lesnar on his own and Kofi deserves to be your…WWE World Heavyweight Champion.
Analysis: Solid promo with Kingston putting over the fact that he's a fighting champion with confidence.
Seth Rollins, the Universal Champion, was shown walking backstage for a match against Shinsuke Nakamura.
Analysis: This wasn't advertised, but it's fine with me.
A commercial aired for the WWE Draft taking place next Friday, October 11 on Smackdown and Monday, October 14 on Raw. We still don't know enough about the format of it, so hopefully that info comes within the next week.
(Commercial)
They showed boxer Tyson Fury at ringside.
They showed highlights from the "blue carpet special" including Mandy Rose, The Miz, Triple H and Stephanie McMahon.
There was a shot of WWE Hall of Famers Mick Foley and Kurt Angle at ringside. Two of my all-time favorite wrestlers ever.
Seth Rollins made his entrance as the Universal Champion with some cool fire and lights on display. When Rollins got into the ring, they plugged his Hell in a Cell match against The Fiend on Sunday.
Bray Wyatt was shown in the Firefly Fun House with his puppets Abbey the With, Huskus, Mercy the Buzzy and The Rambling Rabbit. The Rambling Rabbit was dressed like Rollins this time and he warned Rollins to not go inside Hell in a Cell with The Fiend because it won't end well. Wyatt said we should show Rollins what's going to happen. There was a cage that surrounded Rambling Rabbit against Mercy the Buzzard. Mercy attacked Rambling Rabbit leading to fur everywhere. The Rabbit's head was broken off, Wyatt asked if he was okay and Wyatt laughed about it. Wyatt said that history has a horrible way of repeating itself. Wyatt said they have all hurt for so long and now it is Seth's turn. Wyatt: "See you in hell." Wyatt laughed some more to end it.
Analysis: That was an interesting edition of Firefly Fun House for this week. I still don't know how things are going to go at Hell in a Cell, but I'm certainly leaning towards The Fiend as the new Universal Champion. See you in hell, Rambling Rabbit.
Shinsuke Nakamura made his entrance with Sami Zayn. Nakamura is the Intercontinental Champion that needs a rivalry. That match is next.
(Commercial)
They showed Hulk Hogan and Ric Flair at ringside. The Rock's mom was there too, so Hogan was saying hello to her.
Seth Rollins vs. Shinsuke Nakamura (w/Sami Zayn)
Nakamura went for an armbar early, Rollins escaped and Rollins hit a Slingblade neckbreaker. Rollins went up top with a jumping knee attack off the top to Nakamura and then a standing side kick. Rollins set up for The Stomp, but that's when the lights in the arena went out in all too familiar fashion.
Match Result: No Contest
Analysis: No point in rating the match. It was just done to further the Rollins story with The Fiend.
Rollins ran all the way up the ramp while Nakamura was still in the ring. The Fiend Bray Wyatt showed up behind Rollins and gave him the Mandible Claw to the throat to take him down. The Fiend threw Rollins down off the stage although the stage isn't very high off the ground.
Analysis: It's the same story that they have done on Raw with The Fiend in full dominance over Rollins in their rivalry. Rollins has looked like a weak champion against Wyatt.
(Commercial)
There was a video package for the Kevin Owens/Shane McMahon match sponsored by Progressive.
Kevin Owens was already in the ring, so they did not show his full entrance. There was a graphic showing the rules of the ladder match in case people don't know the rules. Shane McMahon's entrance took place, he posed for his "Best in the World" entrance, but that's when Owens attacked.
Cole: Cole: "Can you imagine a WWE without Shane McMahon?" Um yeah, the dude left for like six years. I tweeted that and it got a lot of attention. More than I thought, but sometimes I need to call out Cole for stuff. He's not that bad, though.
Ladder Match: Kevin Owens vs. Shane McMahon
The loser of this match will be "terminated from WWE" meaning they will be fired.
It started right at the top of hour two. Owens attacked aggressively with a ladder outside the ring. Owens set up a ladder, Shane pulled him down and hit a Russian legsweep. Owens tossed a ladder at Shane, but Shane ducked and the ladder went to the floor. Owens with a punch. Owens grabbed the ladder on the floor and Shane kicked the ladder into KO's face. Shane hit Owens in the back with the ladder. Shane used the top cover of the announce table and hit Owens in the head a few times. That table cover is thin, but Owens sold it like a big deal. Shane went up top and jumped off the top rope to put Owens through the table with an elbow drop. Shane has done that spot many times, but it's still impressive to see a guy doing that at 49 years old. They went to break right after that about five minutes into the match.
(Commercial)
The match returned with Owens back on his feet, Shane was on a ladder that was bridged from the ring apron to the announce table and Owens hit a Frog Splash off the top rope onto Shane through the table. That was a huge spot with Shane looking like he was in a lot of pain, but he's also selling. The fans were chanting "this is awesome" for this. Owens brought another ladder in the ring and set it up under the briefcase. Owens tried to climb the ladder, but Shane went back in with a steel chair to the back of the leg and the back of Owens. Shane followed up with another chairshot to KO's back. Shane grabbed a ladder and put it up against the ropes near Owens by the turnbuckle. A referee talked to Shane probably to give him a time cue. Shane went up top and hit a Coast to Coast dropkick into the ladder that went into KO's face. Shane climbed up another ladder in the ring, but Owens went back in the ring and gave Shane a Popup Powerbomb into a ladder that against the ropes. Owens climbed up and grabbed the briefcase to win the match. It went 12 minutes. The fans popped huge for that.
Winner: Kevin Owens
Analysis: ***1/2 That was a fun ladder match that was booked well. There big spots by both guys with the table, the Frog Splash onto the ladder, the Coast to Coast dropkick and then the final Powerbomb into the ladder. The fans were invested. The length of the match felt just right. If it was shorter I'd say it needed more time, but it felt right and with so many other things on the show, there just wasn't more time for them. Owens winning was the right call as well. That was fun to watch.
Owens grabbed the microphone and told Shane: "Hey Shane, you're fired." Owens gave Shane a Stone Cold Stunner to celebrate. Graves said he was stunned by this and didn't know if this would affect his paycheck. Owens celebrated while Shane was out in the ring. They should have done the "na na na hey hey goodbye" song, but it didn't happen.
Analysis: I hope Shane enjoys the WWE break with his family. I don't mind him as a performer, but the way his heel run went was really annoying and it pissed off a lot of fans. I'll guess he's back by February or March to set up a WrestleMania match. Am I clamoring for more Shane matches? No, but his dad is the boss, so it wouldn't surprise me at all. Let's just say he has good connections.
Kayla Braxton was shown backstage preparing to talk to Paul Heyman.
A video sponsored by Snickers showed some of Smackdown's greatest moments.
(Commercial)
They showed more clips from the blue carpet special with Bill Goldberg hanging out with Trish Stratus, Lita and Becky Lynch was shown there as well.
Paul Heyman said that Rey Mysterio was in Brock Lesnar's way, so Lesnar got rid of Mysterio. Heyman said that Kofi Kingston is in Lesnar's way, so Lesnar will get rid of Kingston. Heyman said this is a spoiler, not a prediction and that that once again, Brock Lesnar will be WWE Champion.
Braun Strowman made his entrance for an 8-man tag team match. The other guys were in the ring.
Randy Orton, AJ Styles, Robert Roode and Dolph Ziggler vs. Braun Strowman, The Miz, Otis and Tucker
Ziggler hit Miz with a Zig Zag and Miz came back with a DDT. They had to sell like they were exhausted because this is probably a short match. Strowman tagged in with two shoulder tackles on Ziggler, a corner clothesline and Strowman punched Ziggler in the chest. Roode made the save, Miz hit him with a Skull Crushing Finale, Orton into the ring with a RKO on Miz, Otis ran over Orton with a clothesline, Styles with a Phenomenal Forearm on Otis and Tucker with a clothesline that sent Styles over the top to the floor. Strowman did his running shoulder tackle routine where he ran over Orton, Roode and Styles. Strowman got in the face of Tyson Fury at ringside, Fury stood up to face him and Strowman whipped Ziggler into the barricade where Fury was standing, so Fury was knocked back into his seat. Fury was mad about it. Ziggler with a superkick on Strowman, but Strowman no sold it and hit a Powerslam on Ziggler. It went about three minutes.
Winners by pinfall: Braun Strowman, The Miz, Otis and Tucker
Analysis: * It was a quick match to put over Strowman. I'm a bit surprised they put main event guys like Styles and Orton in there since this made them look like losers since they barely did anything in the match.
After the match, Fury jumped the barricade, but there were about 12 security guys there that got in Fury's way to present him from going after Strowman. The fans chanted "let them fight" and Fury left through the crowd.
Analysis: I don't know that much about Fury in terms of his fighting because I barely pay attention to boxing. However, I know Fury has a big personality and is a good trash talker, so he's a natural fit with WWE. Maybe he has some deal to face Strowman at WrestleMania or something like that. Maybe it will be as soon as the Crown Jewel show in Saudi Arabia on October 31. There's no way that incident was booked unless it was leading to something.
(Commercial)
There was a replay of boxer Tyson Fury jumping the barricade and security prevented him from going after Strowman.
They showed a clip of somebody or something called Marshmallow bumping into 24/7 Champion Carmella and referee Scott Armstrong (who is no longer a regular referee) counted the pin, so Carmella lost the 24/7 Title. Cole said Marshmallow is not the champion anymore and go to Youtube to find out more. I honestly don't care to check to see what happened.
Daniel Bryan joined the announce team for the next match. Roman Reigns made his entrance. Bryan teams with Reigns against Erick Rowan and Luke Harper at Hell in a Cell on Sunday. Wrestlers surrounded the ring (they said over 20 superstars) as Reigns entered for his match. Erick Rowan made his entrance alone.
Lumberjack Match: Roman Reigns vs. Erick Rowan
Reigns was sent out of the ring, he got attacked by some guys a bit and then went back in the ring. Reigns sent Rowan out of the ring, Rowan scared guys from beating him up and when Reigns charged, Rowan whipped Reigns into the barricade. The heel lumberjacks stomped on Reigns on the floor. Reigns was sent back into the ring leading to Rowan hitting a spin kick for a two count.
(Commercial)
The match returned with Rowan doing his double fist to the head of Reigns to keep Roman grounded. Reigns with uppercut punches, Rowan with a kick to the gut and Reigns hit a back elbow to the head. Rowan charged, Reigns moved and Reigns hit the ten corner clothesline leading to a leaping clothesline and a Samoan Drop for two. Reigns went for a Superman Punch, Rowan caught him and Rowan hit a boot to the face. Reigns with a Superman Punch to knock Rowan down. Luke Harper went down to ringside and a bunch of wrestlers went after him. Bryan joined in, so Harper whipped Bryan into the barricade. Reigns ran the ropes and dove over the top rope onto the Lumberjacks on the floor. Rowan picked up Ali and tossed him into Reigns. Back in the ring, Rowan with a running cross body block on Reigns for a two count. They replayed the Reigns dive two times. It was impressive. Rowan went for the Iron Claw, Reigns avoided it and hit a punch. Harper into the ring with a boot to the face of Reigns. No DQ in a Lumberjack match. Bryan went into the ring with a running knee to the face of Harper. Rowan went after Bryan and Reigns hit a Spear on Rowan leading to the pinfall win after 10 minutes.
Winner by pinfall: Roman Reigns
Analysis: **3/4 It was just an average match with some big spots including the dive from Reigns and then Bryan taking out Harper to help Reigns win. Rowan beat Reigns at Clash of Champions a few weeks ago, so I expected Reigns to get his win back here.
Post match, Bryan extended his hand towards Reigns, the fans chanted "Yes" and Reigns shook the hand. That drew a big pop.
Analysis: It's still possible that Bryan may turn on Reigns and reunite with Harper. Find out at Hell in a Cell. I like Bryan so much as a heel, but it does make sense for him to be a face since they are lacking in popular faces in WWE these days.
The main event for the WWE Title is up next.
(Commercial)
A "Highlight of the Night" was shown of The Rock's segment with Becky Lynch in the show open where they beat up Baron Corbin.
There was a Tale of the Tape for the WWE Title match.
They showed (former 24/7 Champion) Rob Stone and Matt Leinart from Fox Sports at ringside. Rob had his son with him.
Brock Lesnar made his entrance with Paul Heyman with about ten minutes left in the show. Lesnar did not do a lap around the ring. Lesnar went straight into the ring to begin the match. Kofi Kingston entered with the WWE Championship around his waist while Big E and Xavier Woods were with him on the stage. Woods and Big E went to the back as Kofi entered the ring alone.
Kingston and Lesnar stood in the ring as ring announcer Greg Hamilton did the championship introductions. Kingston was introduced first, then Heyman grabbed the microphone and introduced Lesnar like only Heyman can do it.
WWE Championship: Kofi Kingston vs. Brock Lesnar (w/Paul Heyman)
Kingston ran at Lesnar, who picked up Kingston on his shoulders and hit a F5. Lesnar pinned Kingston and that was it after about ten seconds.
Winner by pinfall and New WWE Champion: Brock Lesnar
Analysis: There's no point in rating that. It was a disappointing end to Kingston's reign as WWE Champion. I'm not that surprised by it, but I thought they might do something to keep the title on Kingston by having Mysterio or others go after Lesnar. Nope. They did the obvious thing by having Lesnar win. It's one of the fastest WWE Title wins ever. Diesel beating Bob Backlund within a few seconds comes to mind as well. I would have preferred a 8-10 minute match with Kofi putting up a fight before losing, but obviously WWE had something else in mind.
Rey Mysterio's music and he walked out with former UFC Heavyweight Champion Cain Velasquez, who beat Lesnar for the UFC Heavyweight Title nine years ago. The crowd popped big when they saw Velasquez with Lesnar, so they clearly knew who he was. Mysterio had his arm in a sling to sell the attack Lesnar did against him on Raw.
Velasquez got into the ring with Lesnar, Velasquez tripped him up and punched Lesnar repeatedly. Lesnar was covering up and retreating.
Lesnar went up the ramp with the WWE Title and stared back at Velasquez. Lesnar teased going back into the ring, but then he stopped at ringside. Lesnar ended up leaving up the ramp and went to the back.
There were replays of Velasquez going after Lesnar with Cole and Graves making a point to mention that Lesnar retreated when Velasquez was in the ring with him.
Mysterio raised the hand of Velasquez and the fans cheered while Lesnar looked on from the stage. The show ended there with about two minutes left before the top of the hour.
Analysis: There were rumors that WWE was interested in signing Velasquez, who spent some time at the Performance Center in the past and wrestled in Mexico earlier this year. Obviously, they came to an agreement and now we'll see Velasquez against Lesnar down the road. Velasquez doesn't have that much experience in wrestling obviously, but WWE must have high expectations for him if they are already putting him in a major feud with Lesnar. This is WWE's way of trying to appeal to the sports fans that would know Velasquez from his UFC career where he was very successful as a former UFC Heavyweight Champion just like Lesnar. I don't know if this is Fox telling WWE to get Velasquez or WWE just wanting to get Velasquez due to his potential as a pro wrestler. Anyway, it's obvious that Lesnar vs. Velasquez is the plan long term, so we'll see how it goes.
Lesnar as WWE Champion is going to piss off the fans that are sick of his title reigns with the WWE Title and Universal Title in the past. That's the negative thing about Lesnar holding the title again because he is just a part-timer. However, Lesnar has more name value than anybody in WWE, so putting the WWE Title on Lesnar again does give it a lot of credibility and potential to bring in casual fans that don't watch WWE regularly anymore.
The plan is for Lesnar to face Velasquez at WWE Crown Jewel in Saudi Arabia on October 31 on WWE Network.
As for Kofi's WWE Title reign ending so quickly, it was frustrating to watch. It's up to each individual to feel how they want about it. To me, the best WWE moment of the year was Kingston winning the WWE Title from Daniel Bryan at WrestleMania. I gave that match five stars out of five and that may be higher than some others gave it, but I don't care because I enjoyed it so much and it felt like a genuine feel good moment. The way that story went and the moment of Kofi winning the WWE Title was a big deal. It sucks that the title loss was 8 seconds tonight, but I still enjoyed his run as champion because he was booked well for the past six months. I am not the type of person to focus on negatives. If people want to complain and shit all over it, that's fine. Do what you gotta do. I'd rather remember the fun of Kofi winning the title, the pop of the crowd, the amazing match they had and the moment Kofi had with his sons in the ring. It was a nice reminder of why I became a pro wrestling fan over 30 years ago and why I'm still a fan…for life. Congrats Kofi on the memorable title reign. I'm glad it happened for him because he did deserve it.
Three Stars of the Show
The Rock
Kevin Owens
Shane McMahon
The Scoreboard
6.5 out of 10
Last week: 7
2019 Average: 6.74 (Raw is 5.85)
Last 5 Weeks: 7, 6.5, 5.5, 5.5, 7
2019 High: 8.5 (February 26)
2019 Low: 5 (January 15, June 11)
Final Thoughts
I give this week's Smackdown a 6.5 out of 10.
I thought it was good for the most part, but the WWE Title match being so short did hurt the show. The match quality wasn't amazing from top to bottom, but I think they did an excellent job of moving things along at a fast pace when they needed to. I thought Kevin Owens beating Shane McMahon was the best match of the night. The women's tag team match was solid too. The Rock segment with Becky and Corbin was really well done in terms of utilizing all three characters the right way.
Brock Lesnar as WWE Champion again is going to upset fans that are sick of him, but WWE likely sees dollar signs in the making with Lesnar feuding with Cain Velasquez, who made his WWE debut on this show. I have mixed feelings on it. I don't think WWE needs to put the WWE Title on Lesnar again, but I certainly understand why they did it due to his star power.
The look and feel of Smackdown was cool. It was like putting a new coat of paint on the show. The graphics were new, the pyro was a welcome change from the basic set they had before, I liked how they showed some facts about the wrestlers on their way to the ring and it just seemed a better experience overall. They also used 4K cameras, so even if you don't have a 4K TV, you can probably tell it looked a bit different in a good way. Clearly, WWE spent that Fox money wisely and it showed with how this episode of Smackdown felt.
The crowd was loud and invested in the show for most of the night. The 20th anniversary of Smackdown was promoted heavily, but they didn't have many names from the past interacting with people other than The Rock. Names like Steve Austin and The Undertaker didn't appear on camera, so if you watched for that reason then it might be disappointing to you. There wasn't anything on the show that really set things up for Hell in a Cell on Sunday, so WWE will have to announce matches at some point this weekend. Overall, I thought it was an enjoyable edition of Smackdown and the fast-paced action helped a lot. I wasn't bored by it at all.
The next WWE PPV is Hell in a Cell, this Sunday on October 6. Here's the official lineup so far.
Hell in a Cell Match for the WWE Universal Championship: Seth Rollins (c) vs. "The Fiend" Bray Wyatt
Hell in a Cell Match for the Raw Women's Championship: Becky Lynch (c) vs. Sasha Banks
Roman Reigns and Daniel Bryan vs. Erick Rowan and Luke Harper
Smackdown Women's Championship: Bayley (c) vs. Charlotte Flair – This was added after Smackdown concluded.
That's it even though this is written two days before the show takes place.
—
Thanks for reading. Go Los Angeles Rams and Toronto Maple Leafs. My contact info is below.
John Canton
Email mrjohncanton@gmail.com
Twitter @johnreport
Personal Facebook and TJRWrestling on Facebook