The John Report: WWE NXT Takeover San Antonio 01/28/17 Review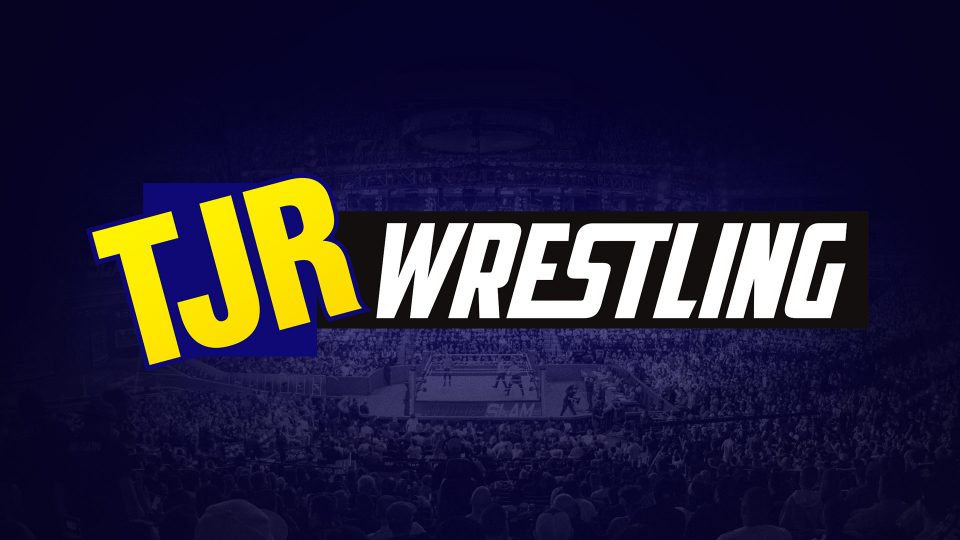 It's time for the first NXT Takeover of the year. There are five announced matches set to take place with an expected run time of at least two hours.
During the Kickoff Show with Charly Caruso, Corey Graves and Nigel McGuinness, it was announced that after this show Graves won't be an announcer for NXT anymore. He will be replaced by McGuinness. Once again that starts after this show.
Analysis: Graves has announcing duties already with Raw and 205 Live, so it makes sense that he would "graduate" from NXT so to speak because he's been in that spot for a few years. I think Graves is the best analyst in WWE right now. McGuinness has experience as an announcer from Ring of Honor and did well in the WWE UK tourney. He'll do a good job.
They handed out 2016 NXT Awards on the pre-show as well. They were voted on by fans on Twitter over the last month. Here are the results.
Breakout Star of the Year – Peyton Royce & Billie Kay
Match of the Year – #DIY vs. The Revival 2/3 Falls at NXT Takeover Toronto
Tag Team of the Year – The Revival (Scott Dawson & Dash Wilder)
Female of the Year – Asuka
Male of the Year – Shinsuke Nakamura
Competitor of the Year – Shinsuke Nakamura
Let's get to the main show.
WWE NXT Takeover San Antonio
January 28, 2017
Freeman Coliseum in San Antonio, Texas
There was a video package that highlighted the key storylines for the show.
Tye Dillinger made his entrance to a big ovation and lots of "10" chants. He was the first match at the last Takeover in Toronto when he lost to Bobby Roode.
The announce team of Tom Phillips, Corey Graves & Percy Watson welcomed us to the show.
Eric Young made his entrance with his Sanity buddies Killian Dain and Alexander Wolfe by his side. No Nikki Cross because she has a match coming up.
Tye Dillinger vs. Eric Young (w/Killian Dain & Alexander Wolfe)
Young offered Dillinger an opportunity to join Sanity, but Dillinger threw the jacket back at him. Dillinger with a clothesline. Dillinger with a hard whip into the corner led to Young bumping over the top to the floor. Young did an eye gouge to get control. When Dillinger was on the floor, the big man Dain nailed him with a cross body block on the floor. Fans are chanting "ten" during every ref count just like we did in Toronto at the last Takeover. Young continued on offense with a tight headlock against the ropes. Neckbreaker by Young. Dillinger fought back with a hard chop, but Young dropped him with a headbutt. Young up top with an attack, but Dillinger nailed a dropkick to knock him down. Fans chanting "ten" as the ref counted them down. Dillinger made his comeback with a back body drop. Young was on the apron, went up top and Dillinger nailed a perfect belly to belly suplex for a two count. Loved when Kurt Angle did that move and looks good when Dillinger does it. Dillinger stomped away on the floor. Wolfe was on the apron, so Dillinger brought him into the ring and gave him a Tye Breaker (fireman's carry leading to a knee to the back/neck). Dain in the ring, Dillinger kicked him and Young capitalized with a forearm to the back of Dillinger. Young went for a move, but Dillinger escaped into a rollup for two. Dillinger hit the Tye Breaker and Wolfe put Young's leg on the ropes to break the count, which the ref saw. Dillinger hit a cross body block to take out both guys on the floor. Cross body off the top by Dillinger on Young, but Young countered into a pin on his own. Young picked him up by the waist, hoisted him up and hit a neckbreaker for the win after 10 minutes.
Winner by pinfall: Eric Young
Post match, Young celebrated with his buddies.
Analysis: **3/4 That was a solid match between two guys with a lot of history because Young and Dillinger started in wrestling together over 15 years ago. It was pretty basic in terms of the booking because the heel with the friends at ringside got the win as you would expect. That's how wrestling goes in a match like that. The loss by Dillinger isn't that much of a surprise because I think the Sanity group is getting a solid push. Plus, Dillinger should be in the Royal Rumble at number ten tomorrow. It makes a lot of sense. As for Sanity's future, it's possible EY can become NXT Champion although I think they are main roster bound by the summer. It's a good act and there's always a need for stables.
Commercial aired for WWE Network.
There was a shot of Nakamura warming up backstage.
Samoa Joe is seated at ringside for the event.
Analysis: I think he's debuting on the main roster in the Royal Rumble tomorrow, but that's not a lock.
Roderick Strong vs. Andrade "Cien" Almas
This is Strong's first match at a Takeover. Almas has had matches at Takeover, but it's his first as a heel.
Almas did a taunt move where he hangs between the ropes. Strong with a leaping kick followed by a backbreaker. Almas came back with boots and chops. With Strong up against the ropes, Almas yanked on the arm to work on the elbow and arm of Strong. Almas with a running dropkick into the left arm of Strong. Almas pulled back on the left arm again. Almas missed an athletic attack and Strong dropped him with a back suplex type move. Running clothesline from Strong followed by a front suplex, running knee in the corner and a perfect dropkick. Great flurry of offense from Strong. When Almas went for a kick off the ropes, Strong nailed a backbreaker for a two count. That was sweet. Almas came back with a rollup into a one armed powerbomb. They exchanged hard strikes and then Almas with a stiff kick. When Almas went for a running attack in the corner, Strong came back with a leaping knee strike to knock him down. They got back to their feet to exchange forearm strikes. Running boot by Strong. Almas fought out of a backbreaker and applied another armbreaker variation grabbing both arms, but Strong got his foot on the ropes. They were at the ten-minute mark.
Almas went up top for a moonsault, but Strong shoved him and Almas was crotched on the top rope. Strong went up top and gave him a backbreaker onto the top turnbuckle for a two count. That was a unique spot that drew a mild "holy shit" chant. Strong charged in, Almas sent him into the turnbuckle and missed a double knee attack. Clothesline connects by Almas, who finally connected on the double knee attack in the corner. Strong with a rising knee and a slam. Strong ran the ropes and hit a running sick kick for the victory after 13 minutes.
Winner by pinfall: Roderick Strong
Analysis: ***1/4 Good effort by both guys. It was a hard hitting match with a lot of strikes that looked nasty. It wasn't a strong match in terms of a big storyline, but they have a lot of talent and I'm glad they were given time to tell an interesting story. Almas worked on the arm for much of it, Strong kept fighting back and got the clean win. I thought Almas would get the win because I thought he could use the win more. There's nothing wrong with Strong winning because he has a bright future in NXT as well.
The announcers plugged the Royal Rumble Kickoff Show and Shawn Michaels as a guest on the panel. I just heard Chris Jericho's podcast with him this week where he said he didn't watch much WWE, so he'll probably bullshit his way talking about the storylines. That's why he's the best.
There was a video of Michaels talking about his Royal Rumble win in 1995. One of the worst Rumbles ever, but he won as the first entrant.
Michael P.S. Hayes was shown at ringside. He's a WWE Hall of Famer that has worked behind the scenes in WWE for about twenty years. It's not really a surprise that he's at a show, but they likely showed him in the crowd because the Fabulous Freebirds were big in Texas.
Bobby Roode was shown getting ready for his match.
The video package aired for the Tag Title match featuring #DIY vs. Authors of Pain.
The Authors of Pain duo of Akam and Rezar made their entrance with manager Paul Ellering. Lots of angry faces.
Good ovation for the tag champs, Johnny Gargano & Tommaso Ciampa aka #DIY.
NXT Tag Team Championships: #DIY – Johnny Gargano & Tommaso Ciampa vs. Authors of Pain – Akam & Rezar (w/Paul Ellering)
Rezar worked on Ciampa early on. Gargano tagged in and Rezar avoided an attack as Gargano crashed to the mat. All four guys were in the ring with Gargano hitting a superkick on Akam, they did a double clothesline on Rezar, Gargano with a knee to Akam and Gargano hit a suicide dive on both heels. Ciampa with a running knee strike on Akam on the floor as the crowd chanted "DIY" for the champs. The heels managed to slow down Gargano and Akam gave him a body slam as the heels isolated Johnny from his partner. Fans chanted "Johnny Wrestling" in support of Gargano. Akam held up Gargano on his shoulder in a backbreaker submission like move. Gargano broke free with an enziguri kick, but he was stopped by the heels. Double team slam into a stomp combo got a two for Rezar. Gargano drew Akam into an attack outside the ring, Gargano moved and Akam hit the post with a clothesline. Hot tag to Ciampa, who hit a clothesline off the top on Akam. Knee lift by Ciampa on Akam, back elbow for Rezar, corner clotheslines for both guys and Ciampa hit a German Suplex on each AOP guy leading to a huge ovation from the crowd. Running knee by Ciampa on Akam got a two count. Ciampa hit a running kick to the face as Akam was on his knees. When Ciampa bounced off the ropes, Akam hit a huge clothesline leading to Ciampa doing a flip bump leading to a two count. Nice spot. Ciampa avoided a double team, Gargano tagged in and the faces did a double Spear to Akam for a two count. Ellering urged on his guys to get up.
The faces went for a double team corner attack, but Akam avoided it. Rezar tagged in and AOP did a combination of a neckbreaker into a sitout powerbomb for a two count. That was a sweet move. Gargano back in with a superkick to prevent a double team move. Ciampa with an armbar on Akam. Gargano got Rezar with a crossface submission like move at the same time. Similar to what they did in Toronto. Rezar picked up Gargano and slammed him onto Ciampa to break up his submission hold on Akam. Crowd chanted "holy shit" and "this is awesome" for that. The four guys were on their knees exchanging blows. When they got back on their feet, Gargano and Ciampa hit knees to the face. Crowd was ready for more, but the AOP guys picked them both up and both of them hit Powerbombs. The Last Chapter double team finisher connected for the Authors of Pain on Ciampa and that was enough for the pinfall win at the 15-minute mark.
Winners by pinfall and New NXT Tag Team Champions: Authors of Pain
The new champs posed with the titles with Ellering between them.
Analysis: ***1/2 That was the best Authors of Pain match that I've seen. It was a lot of fun. Gargano & Ciampa are the perfect opponents for them as smaller guys. They have wrestled a lot of matches together at live events, so they built up chemistry and had a good match when it mattered most. I thought #DIY might retain because they just won the titles two months ago, but I guess not. It wouldn't shock me if Gargano & Ciampa are on the main roster soon to bolster the tag division or be a part of the cruiserweight division. Authors of Pain are likely going to have a long reign as undefeated champions. They are in their early 20s, so no rush to get them on the main roster.
A commercial aired for WWE Champions, which is some game you can download.
Seth Rollins showed up in the ring with a microphone in hand as the announcers were talking on camera. The crowd went wild for Rollins.
Rollins said that he's not leaving this ring until Triple H comes out to face him. That led to Triple H walking out by the entrance area. He called for three security guys to go to the ring to get Rollins. Hunter went to the back. Rollins beat up the three security guys and went back towards the entrance. Four more security guards stopped him from going further. The fans chanted "bullshit" when Rollins was taken away and "we want Rollins" as well.
Analysis: That was great. I thought that they might do something at the start of the show if Triple H did a prom to hype up the crowd. Doing it here is certainly fine too. We all know Rollins vs. Hunter is coming at WrestleMania, so I'm glad the build is really beginning now.
The video package aired for the women's title match.
Nikki Cross of Sanity made her entrance first. She didn't have anybody accompanying her. She's from Scotland. The Australian best friends Peyton Royce and Billie Kay made their entrance together. The NXT Women's Champion Asuka mentioned last. The other three women are heels, so Asuka is the main face here.
NXT Women's Championship: Asuka vs. Nikki Cross vs. Peyton Royce vs. Billie Kay
First fall wins in a four-way match.
Royce and Kay bailed to the floor. Asuka and Cross were about to battle when Royce and Kay got back in there, but Asuka took care of them. Royse nailed Cross with a forearm to the chest. Asuka nailed a double German Suplex on both Aussie women, which was an impressive spot. Cross nailed a headbutt that knocked Asuka down. Asuka came back with a bridging German Suplex for a two count. Cross came back with a straightjacket neckbreaker on Asuka. Reverse DDT by Cross earned a two count. Cross tripped up Asuka on the apron followed by a neckbreaker like move off the apron. Cool move there. Cross went up top and jumped onto Royce and Kay with a cross body block. Royce and Kay were outside for a few minutes while the other two did all the work, yet they were just standing there to take the bump. Royce and Kay shoved Cross into the barricade. The Aussies beat up Cross up the aisle since there are no disqualifications and no countouts in a four way match. The women went over to the announce table position with Cross wanting to jump on them, but Royce tripped up Cross. Royce and Kay picked up Cross for a double suplex off the announce table onto another table that was beside them. "Holy shit" chant from the crowd. The Aussies went back into the ring for a double team move with Kay hitting a knee to the face for a two count. Asuka nailed Royce with a hard kick to the head, but Royce nailed a kick of her own for two. Royce hit the Widow's Peak that Victoria used to do for a two count. Asuka came back with hard kicks for Kay and Royce to knock Kay out of the ring. Asuka with a roundhouse kick on Kay for the win. It went about 10 minutes.
Winner by pinfall: Asuka
Analysis: *** It was a competitive match that was about as good as I expected. I didn't think the story or characters were strong enough to expect a classic, but they had a fun match with some cool spots. I give Cross a lot of credit for doing the high risk moves and that big table bump. Not a lot of women's wrestlers do stuff like that, so it makes her stand out and will always get a big reaction. Asuka had to fight off the Aussies, which she did rather easily and put away Kay with the kick to the head. I think the next step will be Asuka vs. Ember Moon at the next Takeover during WrestleMania weekend.
Post match, Asuka left with her title while her competitors were all down.
There was a commercial for the Royal Rumble tomorrow.
The announcers plugged the Facebook Live chat with Triple H after the show.
Tyler Bate, the UK Champion, was shown at ringside.
Roode and Nakamura were shown walking to the ring on a split screen.
The video package aired to set up Nakamura vs. Roode.
Bobby Roode made his "GLORIOUS" entrance in a purple and silver robe looking almost like Ric Flair. There were eight beautiful women in purple dresses that escorted him to ringside. The crowd sang along with the song because it's so catchy and that's what the crowds should do. Graves said it was a great moment because of all the women that Roode had with him.
The NXT Champion Shinsuke Nakamura made his incredible entrance. The crowd hummed along with the song. Nakamura was on some cart that wheeled him down to the ring as spotlights were on him with the crowd continuing to hum along with the song. No violin players with him this time.
Analysis: The two best entrances in NXT and really all of WWE. Always fun to see the reactions of the crowd when these guys make their way to the ring. That was a lot of fun.
NXT Championship: Shinsuke Nakamura vs. Bobby Roode
The match began at 9:48pmET as the crowd hummed Nakamura's song even though the match started. They did dual chants for both guys as well.
Nakamura did some taunting early in the match with the crowd cheering for it. They said "Glorious" when Roode wanted them to as well. Roode did a lot of stalling early on. The first three minutes of the match was full of stalling. Roode got a cheap shot back elbow followed by an armbar. Nakamura tried to get going, but Roode trapped him with a leg scissors around the head. Roode avoided kicks, did more taunting and Nakamura nailed a knee drop. When Roode caught the right foot, Nakamura hit him with a kick with the left foot. Roode went to the floor and Nakamura sent him back in the ring. Nakamura was seated on the top rope, so Roode caught the leg and flipped him over the top to the floor. That was a nasty looking fall by Nakamura. Roode capitalized by shoving Nakamura into the ring steps two times. Back in the ring, Roode was in control with a clothesline and a double axe off the ropes for a two count. There were dueling chants from the crowd again as Roode grounded Nakamura with a chinlock as we hit the ten minute mark.
Roode continued on offense with knee drops to the neck. Nakamura was selling a neck injury. Roode was on offense for a bit. Nakamura came back with a knee that sent Roode to the floor. Back in the ring, Nakamura nailed a few kicks followed by an enziguri kick to the head. The crowd went wild for Nakamura putting his boot into Roode's head against the ropes because of the charisma that Nakamura has. Nakamura missed a knee attack in the corner and Roode sent Nakamura's neck onto the top rope. Great spot as Graves put over Roode doing his homework to prepare for Nakamura. Nakamura with a knee to the gut, put Roode on the top and a knee to the ribs. Nakamura with an inverted Exploder Suplex put Roode down face first. That was nasty. Nakamura loaded up in the corner, but Roode stayed down. Roode was playing possum and got a rollup for two. Roode came back with a Backstabber for a two count. Fans chanted "this is awesome" for them. Roode went for DDT, Nakamura avoided it and Roode hit a Spinebuster for a two count. Roode set up Nakamura for a superplex off the top, but Nakamura fought him off with a front suplex that sent Roode face first into the mat. Nakamura jumped off the middle turnbuckle with a kick to the chest. Roode got his feet up to nail Nakamura in the face. Roode covered with his feet on the rope, but the ref saw it as he was counting, so just a two count. Roode with some hard chops in the corner. Nakamura told him to "come on" for more and Nakamura nailed him with several kicks. Nakamura nailed him with knees to the head and stomps to the head. Nakamura caught him with a flipping armbar into a triangle choke like move. Roode powered out of it, sunset flip and Nakamura hit a Kinshasa that didn't really connect fully for a two count. They are past 20 minutes now.
Nakamura went to the turnbuckle. Roode went to the apron, so Nakamura jumped off the turnbuckle with a flying knee attack on Roode while he was on the apron. Nasty landing for Nakamura again. When they went back into the ring, Nakamura hit the Kinshasa running knee strike. Nakamura was too hurt to cover right away. He was favoring the left knee heavily. The ref called for a doctor go into the ring. The doctor checked on Nakamura's knee. Fans chanted "Let Them Fight" as Nakamura was trying to tell the ref he could keep fighting. Roode was seated against the turnbuckle with another ref checking on him. When Nakamura went back into the ring, Roode hit the Glorious DDT for a two count. Wow. Great nearfall. The crowd was shocked and Roode was shocked. Roode applied a half crab on the left leg of Nakamura. Roode punched the leg to cause more pain. Nakamura fought it off and got to the ropes. Matt Bloom the NXT trainer was at ringside. Phillips said he was the acting GM since Regal was home sick. Roode hit the Glorious DDT on Nakamura again and covered for the win at the 27-minute mark.
Winner by pinfall and New NXT Champion: Bobby Roode
Analysis: ****1/4 Great match as expected that was just a bit over four stars out of five. The injury to Nakamura is a work that was just done to help tell the story of the match with Roode capitalizing on the injury. That was a really long match where they had each guy dominate different portions, but in the end the injury was the important part of the story. I really like how well Nakamura sold the injury throughout the match. He did that huge knee strike on the apron that was great, but it hurt him more than it hurt Roode as part of the story. When Nakamura followed up with the Kinshasa he sold it so well because he didn't cover. Roode capitalized and that nearfall was amazing after the first DDT. I thought maybe Nakamura would find a way to win, but instead they had Roode continue the assault with the half crab and another DDT to win. Great storytelling to set up that finish. This loss also meant that Nakamura lost the title at the last two Takeover events. I thought Nakamura was going to retain because I thought him losing the title at a second straight Takeover would be weird after he was booked as undefeated for most of last year. I was wrong about that and that's okay because I like Roode a lot too.
Replays aired of the finish.
Roode had the NXT Title around his waist as he celebrated with his title. Nakamura was getting checked on by the referee, the doctor and Bloom at ringside.
Roode posed with the title on the ropes. The show went off the air at 10:19pmET.
Analysis: For people wanting Nakamura in the Royal Rumble, I really doubt it after that angle. That was the kind of story that should keep him out of the ring for a bit, at least until he has a rematch against Roode for the title perhaps at WrestleMania weekend.
.@REALBobbyRoode secures a GLORIOUS win against @ShinsukeN to become the NEW @WWENXT Champion! #NXTTakeOverpic.twitter.com/APpunigqbA

— WWE (@WWE) January 29, 2017
Five Stars of the Show
1. Bobby Roode – Another Canadian that is a champion in WWE! Yes! Glorious!
2. Shinsuke Nakamura – He's so good.
3. Gargano/Ciampa – They did an amazing job of putting over the new champs.
4. Authors of Pain – Their best match to date.
5. Eric Young – I really like the Sanity stable.
Final Thoughts
I give the show a 8 out of 10.
I don't think the show was as good as NXT Takeover Toronto two months ago, but that's because the card was a bit weaker too. It was still entertaining from start to finish.
It was a very good show as every NXT Takeover event is. Five matches in under two and a half hours, plus that Rollins/Triple H angle that was fun. Main event was clearly the match of the night and was given a lot of time to deliver something special.
I enjoyed it as I do every Takeover. Easy show to watch, write about and enjoy as a fan of professional wrestling.
Bring on the Royal Rumble tomorrow.
Thanks for reading.
John Canton – mrjohncanton@gmail.com
Twitter @johnreport