The John Report: WWE NXT Review 03/04/15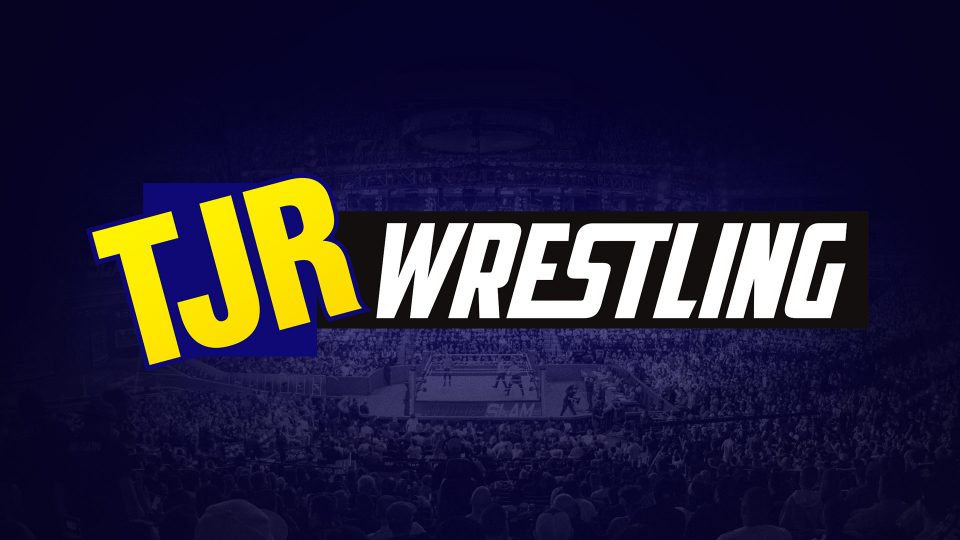 I'm going to start reviewing WWE NXT weekly starting this week. It will only be posted right here on TJRWrestling.net. A big thing that we need to do here on the new site is write about things that people watch and want to talk about. My writing about NXT won't change what Brandon Lasher writes. He's been writing about NXT for a while for us and has done a good job at it, but in order for the site to grow we need more content. I want Brandon to write about NXT while also writing about Raw, Smackdown and whatever else he's watching. The same goes for all our writers.
Since I watch NXT weekly and have since it was done in arenas going back five years ago, it's something I really want to cover on a regular basis. Plus, it's a 45 minute show that's a lot of fun, which is much better than three hours of Raw that I usually write about. I'm not going to write about Lucha Underground, Smackdown or NJPW even though I watch all of those weekly. Two show reviews is enough.
I'll keep the format the same as my Raw Deal and PPV reviews. The match write-ups won't be 100% play by play, but I'll cover most of it. Same with the promos. As always, I'll have star ratings for the match (out of five stars) as well as analysis for everything else. I'll hold off on a score for the show as well as three stars. I usually read spoilers when they come out, but to be honest I forget them a lot of time and they don't affect me much anyway. I'm also going to experiment with putting the "Analysis" part in a blue font just to make it stand out.
Now that we've got that out of the way, here is this week's NXT review.
WWE NXT 03/04/15 Review
There was a recap of last week's show when Finn Balor beat Brian Kendrick and Kevin Owens had an altercation with announcer Alex Riley where he tossed him over the announce table to end the show.
NXT GM William Regal was backstage with Riley and Riley asked for a match with Owens. Regal told him he had to be a competitor or an announcer. Riley said that Regal did it, but Regal said that when he did it against Cesaro it was his last match. Regal told Riley he had to make a choice to be a competitor or commentator. He said it's up to him. Riley just left, so he's going to think about it.
Tyler Breeze vs. Adam Rose
Breeze had his selfie stick while Rose had the Party Posse with him. This crowd likes Rose as opposed to when he's on the main roster. There was about a minute of stalling before they started. Rose hit an atomic drop, but Breeze avoided an attack with an atomic drop of his own. Rose hit a kick, shoulder tackles and then a body slam. Corner clothesline by Rose, but Breeze came back with the Beauty Shot spin kick for the win. It went about three minutes.
Winner by pinfall: Tyler Breeze
Post match, Breeze got his selfie stick while the Rosebuds were awkwardly dancing.
Analysis: * Just a short match to put over Breeze. There was lots of stalling. I don't mind the Beauty Shot as a finisher, but feel like he needs more than that. Breeze has main event potential. It might take some time to get there though. As for Rose, it's such a boring and stupid character. If it went away I doubt people would miss the gimmick.
Later in the show it's the Women's Title match with Sasha Banks defending against Charlotte.
Backstage, Colin Cassady and Enzo Amore were with Carmella. They did a promo ripping on the tag champs Blake & Murphy, who ripped on Carmella. They basically just said when they become top contenders for the tag titles they'll win the titles.
(Commercial – Of course since it's WWE Network the commercials are just hyping WWE things like their Flintstones movie and WWE Immortals.)
Backstage, Alexa Bliss mentioned that she suffered a nose injury, so she needed time to heal physically and mentally. She's gorgeous. She says that whether Sasha wins or not it's time for somebody to show "The Boss" who is really in charge.
Wesley Blake and Buddy Murphy vs. Angelo Dawson and Sawyer Fulton
Blake and Murphy are the tag champs, but the titles aren't on the line. Announcer Jason Albert said that Dawson and Fulton are incredible amateur wrestlers. Good double back elbow by the champs on Fulton. Dawkins got the tag for his team and he unloaded on Murphy with some punches. Following a Blake distraction, Murphy hit a jumping kick to the head. They did their suplex (it's really not a brainbuster) into a top rope Frog Splash tandem move with Blake hitting the splash for the win after about three minutes.
Winners by pinfall: Wesley Blake and Buddy Murphy
Analysis: * A short match to put over the tag champs to give them momentum. It's standard booking. Dawson and Fulton really didn't get much offense in, but it's obvious they have a lot of potential as former amateur wrestlers. I like that Blake and Murphy look like a team out there. Would be nice if they had a team name too.
In the locker room, Bayley wished Charlotte good luck in her match against Sasha later. Charlotte just said that Sasha will be the one that needs luck. Charlotte left, so Emma walked in. Bayley wondered if she wanted to use the bubble machine. Emma mocked Bayley for hugging people, then pointed out that she would do things like that and where did that get her? Back on NXT. Harsh. Bayley was left to ponder that.
Analysis: That's a bit of a character tweak for Emma, which would be refreshing. It could lead to Bayley beating her in a match down the road to prove that Bayley is ready to be taken more seriously.
(Commercial promoting WrestleMania. I like the theme song at least.)
There was a video showing clips of Rhyno hitting the Gore on people and talking about how he heard so many good things about NXT. I like that they brought him in to have some matches. He's a solid name that is still active, so they can use him to put over younger guys.
Baron Corbin vs. Tony Briggs
As the match began, Kevin Owens showed up at the announce table to stare at Alex Riley. Corbin hit a punch to the face and the End of Days for the win after about one minute or a little less.
Winner by pinfall: Baron Corbin
Analysis: A squash win for Corbin like he usually does. The name they used for the wrestler was Tony Briggs. This was taped weeks ago, but makes me sad this week since my friend Tom Briggs died on Sunday.
After the match was over, the camera focused on Owens staring at Riley at the announce table. Owens grabbed a bottle of water and then dumped it on Riley's head. Albert grabbed Riley to hold him back. Riley said "get off me" while the crowd chanted for Riley. Owens slowly walked up the steps to head to the back.
Analysis: I like the slow build to this storyline. Riley wants to get back to wrestling, so it's a good way to do that by having the NXT Champion bully him.
There was a video of Sami Zayn from Montreal with him talking about how he was in Montreal after being away from NXT. He said the landscape of NXT was changing dramatically and in a hurry. He spoke about how it was March 1, 2015 and it was his 13 year anniversary of being in the business. He said for the first time in 13 years he's not mentally prepared to wrestle. Zayn mentioned how he was there in Montreal to gain some perspective. He claimed that he hadn't watched back the match from NXT Takeover Rival when he lost to Kevin Owens, but he will and when he comes back he'll be ready.
Analysis: He missed this set of tapings because he was on tour with WWE in Abu Dhabi. Good way of keeping him involved in the storyline. He returned for the next tapings, so he'll be on the show again soon.

Backstage, Regal was dealing with CJ Parker complaining. Riley showed up to say he was quitting as an announcer and wanted to wrestle Owens. Regal told him he has to sign a talent contract, but he won't get Owens until Regal feels he's ready for him. Parker spoke up to say that he's the only guy that hurt Owens when he cut him open by the nose. Riley said Regal's plan is fine, but next week he wants Parker.
Analysis: It's good to see some logical storytelling, which is actually common in NXT while it's missing on some of WWE's other shows. Riley is in his mid 30s so he should be wrestling at this point in his career. Good luck to him on the comeback.
Solomon Crowe vs. Bull Dempsey
Crowe is new to NXT. He's a smaller guy that was very aggressive early on until Dempsey pounded him with some fists. Crowe made a comeback with a bodyslam, but that comeback didn't last long because Dempsey knocked him down. Dempsey missed his flying headbutt off the top rope. Running knee in the corner by Crowe, then a back elbow and a splash from off the ropes was enough for the win. It went about three minutes.
Winner by pinfall: Solomon Crowe
Analysis: *1/2 Crowe is new, which means it was obvious he was going to get the win. I know that he has a lot of fans from his days as Sami Callihan, but I don't know too much about him. That splash off the ropes move looks fine as a regular move to do although it's not that impressive as a finisher. He needed to get some more offense in. Dempsey has fallen so far from where he was a few months ago. He needs a reboot of some kind.
Charlotte entered for the main event first followed by Sasha Banks. They got the special in-ring intros since it's for the main event. I think Sasha has my favorite theme song in NXT. It's her or Finn Balor anyway.
NXT Women's Title: Sasha Banks vs. Charlotte
The announcers mentioned that Sasha hasn't beat Charlotte in singles, so that's a good storyline point in addition to the title being on the line. Charlotte was aggressive early. Banks grabbed the title and tried to walk away, but Charlotte drove her into the side of the ring. In the ring, Charlotte applied the Figure Four Leglock and Banks was able to roll to the floor to force the break. Banks rolled to the floor as they went to break.
(Commercial – It was a 30 second spot to plug Owens vs. Balor for the NXT Title on March 25.)
Back from break, Banks was in control with a slap to the face and then a headscissors into a crossface submission attempt. Charlotte kicked out of a pinfall attempt. She nailed a running slam with Banks on her back. Charlotte's moonsault missed, then Banks got her knees up to avoid a front splash. Banks did her double knee smash to the back of Charlotte, who is favoring her back. Banks stretched the back of Charlotte against ring post. Banks worked on the back of Charlotte with a submission move where she put her foot in the back of Charlotte and stretched her back. No denying the flexibility of Charlotte. Looks painful! Rollup by Charlotte for two, but Sasha came back with a dropkick for two. Banks Statement (backstabber into a crossface) by Banks going for the submission win. Charlotte was able to grab the ropes to break the hold. Great job of selling it by Charlotte.
Charlotte tossed Banks outside the ring. Back in the ring, they exchanged blows and Charlotte hit a neckbreaker followed by a Spear for a two. Banks hit an incredibly athletic counter for a two count. With Banks against the ropes, Charlotte did a forearm smash into the back of the left knee. Charlotte applied the Figure Four Leglock around the ringpost, which is a favorite move of mine. Fans were chanting "this is wrestling" for them. Charlotte to the top, but Banks was able to slam her down. Banks covered, then put her feet on the ropes like the great heel that she is and that was enough for the win after 12 minutes.
Winner by pinfall: Sasha Banks
Analysis: ***1/4 Former champions rarely win rematches for the title that they lost. What this win did was really put over Sasha as the face of the NXT women's division while Charlotte is likely going to get called up to the main roster possibly after WrestleMania. Their chemistry is awesome. They've worked together so much that they make everything look easy. I liked that it was a competitive match. No clear advantage for either woman for too long. Charlotte made her comeback, looked like she was going to win and Banks as the crafty heel found a way to leave with the gold (or silver) title. Well done, ladies.
After the match, they showed replays and then Banks celebrated with the title. She was yelling "woo" to taunt Charlotte. That's how the show ended.
Final Thoughts
In terms of matches they really only focused on making the main event a quality match while the others were just done to give wins to people that are either new or need to be established as threats.
Great job by Banks and Charlotte in the main event. It's awesome seeing women main eventing this show. That needs to happen more often although a big reason why it happened is because the feud really warranted it. It's all about building up the stories. I would have no problem if there are more Banks vs. Charlotte matches in the future although most likely it will be Bayley that steps up as the next challenger.
The progress in the Riley/Owens story was cool. They're taking their time with it. I look forward to seeing Riley back in the ring to see how he does now that he's got another chance to get his in-ring career moving in the right direction.
That's a wrap for what is my first weekly NXT Review that will hopefully be posted either on Wednesday nights or Thursday mornings in the future. I was a bit delayed this week.
Thanks for reading.
John Canton –mrjohncanton@gmail.com
Twitter@johnreport