The John Report: WWE No Mercy 2016 Review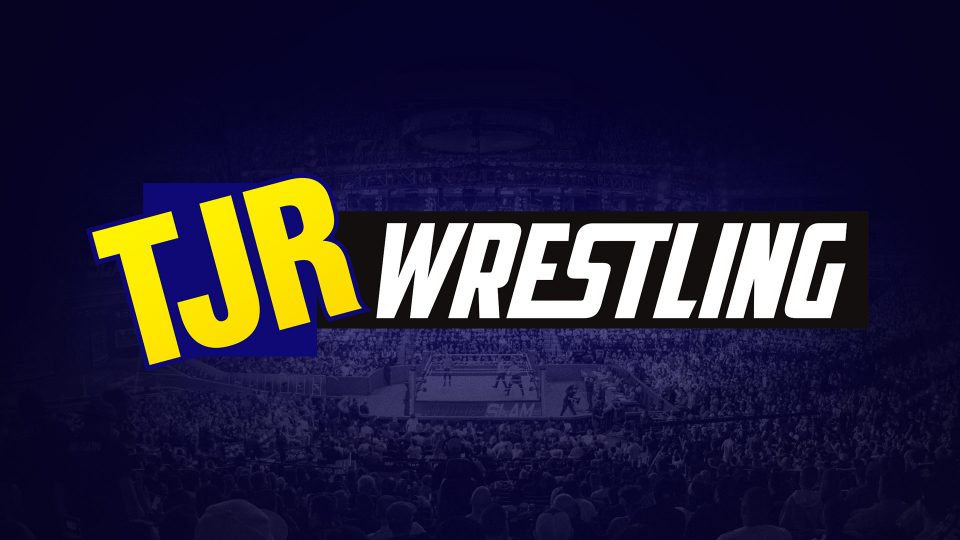 The WWE Smackdown brand presented its second pay-per-view event of the new era called No Mercy. I missed the Kickoff Show due to watching the baseball playoffs (go Blue Jays), some NFL and none of the debate, so let's jump right in with the main PPV broadcast that started at 8pmET.
WWE No Mercy
Sacramento, California
October 9, 2016
The opening video package focused on the major feuds going into the match.
John Cena made his entrance first because the WWE Title match is leading the show off. The crowd serenaded him with the "John Cena suuuuuuuuucks" song. Dean Ambrose was really intense during his entrance. The announce team of Mauro Ranallo, John Bradshaw Layfield and David Otunga welcomed us to the show. The WWE World Champion AJ Styles entered last. The reactions were strong for all three guys.
Analysis: I'm not a fan of the WWE Title match going on first. I know that WWE did it to counter-program the US Presidential Debate that started at 9pmET as well as the NFL game that started at 8:30pmET and the MLB playoff game (that's what I was watching). I think WWE should focus more on doing the show in the correct way and instead they are reacting what else is there. People that like wrestling watched this show live or they can watch it on demand without caring what else was on. I just think it's a bad idea to do this because then everything else that happens on the card has a tough act to follow. I know why they did it. I just don't think it was the right decision.
A three-minute video package aired to set up the match.
Analysis: It's very weird that they would do that after introducing the three guys. It meant that the three wrestlers had to stand in the ring watching the video with the crowd.
The in-ring introductions took place by announcer Greg Hamilton with Ambrose first, then Cena and then the WWE Champion Styles.
Just a reminder that in a WWE triple threat match, there are no disqualifications and no countouts. First fall wins.
WWE World Championship: AJ Styles vs. John Cena vs. Dean Ambrose
They did a clothesline spot early with all three guys going down. Ambrose was aggressive early as he went after both guys out of the ring. Cena caught Ambrose in his arms and drove him back first into the ring post. Styles did a slingshot over the top with a forearm to the head of Cena. They did a double German suplex spot with Styles grabbing Ambrose for the move and Cena did it to Styles so two guys took a nasty bump there. Styles sent Ambrose out of the ring with a forearm shot. Cena gave Styles a slingshot into the turnbuckle. Cena picked up Styles in his arm into a cutter like move for a two count. That's better than doing the sloppy springboard stunner. Styles slipped out of the AA attempt and hit a Pele Kick. They did a nice spot where Styles hit a reverse DDT on Ambrose and a regular DDT on Cena at the same time. Styles sent Ambrose over the top to the floor with Ambrose hitting the steps. Front suplex by Cena and then a Code Red (sunset flip into the powerbomb) gets two. Styles fought out of the corner, put Cena on his shoulders and spun him into a powerbomb for a two count. That's such an impressive move for somebody that is considered small, yet can still do power moves like that. Ambrose was on Cena's back, so Cena drove him back first into the turnbuckle where Styles happened to be. Flying shoulder tackles by Cena on Ambrose and then the spinning suplex. Styles with a German suplex on Cena and then a suplex into a face first slam for two. Ambrose hit a suplex into a face first slam on Styles for two. Styles dumped Ambrose to the floor.
Cena hit the running shoulder tackles on Styles and then the spinning suplex into a slam. When Cena turned around, Ambrose jumped off the top with a flying elbow smash for two. Styles nailed Cena with a flying punch after Ambrose moved out of the way. Styles with a Frankensteiner out of the corner, but then Ambrose got a pinfall for two. That was sweet. Styles with a rollup for two of his own. Double clothesline spot puts both guys down as Cena rolled back into the ring. Both guys laid down for two long, so Cena did his Five Knuckle Shuffle spot, which looked pretty ridiculous. Cena hit the Attitude Adjustment on Styles, but Styles rolled out of the ring. Cena hit the AA on Ambrose for just two. There's the first finisher kickout of the match. Cena went for the STF on Ambrose, but Styles broke it up. Styles gave Cena a snap suplex on the ring apron, which is the hardest part of the ring. Styles hit a springboard 450 on Ambrose for a two count. Wow this guy is so good. That looked amazing. Styles raked the eyes of Ambrose (remember no DQ) and hit a Styles Clash. Cena snuck back in the ring to put Styles in the STF submission hold. Ambrose held the hand of Styles to prevent him from tapping. That's always a cool spot. Ambrose pounded on Cena. All three guys were down again.
Cena attacked both guys in the turnbuckle as he teased a double AA, but that didn't work. Styles knocked Cena down with a kick and then Ambrose came back with the Lunatic Lariat on Styles. Cena gave Ambrose a running Powerbomb out of the corner for two. Styles with a cross body block off the top on Cena, but Cena caught him. Styles countered the AA attempt into the Calf Crusher submission hold. Ambrose broke it up with an elbow drop on Styles. Ambrose put Styles in a Calf Crusher of his own. It didn't look that great, but it works. Cena put Styles in the STF using his other leg. Styles was in two submission holds at once, so he tapped out.
The referee Mike Chioda signaled that the match can't end with two winners, so he told them to keep going. JBL backed the ref saying it was the right decision, which I agree with. It was just a brief pause as the match continued.
Ambrose and Cena started brawling with Cena coming back with a clothesline. Ambrose hit Dirty Deeds for a two count as Styles pulled the ref out of the ring. Ambrose hit a suicide dive to take out Styles and Ambrose tossed him over the German announce table. That's the second finisher that connected for two, but it was not a regular kickout. Cena went to the middle rope with Ambrose on his shoulders and hit the Attitude Adjustment on Ambrose. Styles slid back into the ring with a chair that he jabbed into the ribs of Cena and then he hit Cena in the back with the chair. Styles covered Cena to win by pinfall after 22 minutes.
Winner by pinfall: AJ Styles
Styles celebrated with the WWE Title while Ambrose looked frustrated outside the ring and Cena was upset up the ramp. Ranallo pointed out Styles pinning Cena for the third time this year in a big match. Styles posed with the WWE Title.
Analysis: **** Awesome match. A four star match out of five that gets a bit of a boost because I loved the finish. It's a great finish because for years I have talked about how triple threat matches have no disqualifications, yet people rarely use chairs for the finish. In this case, Styles did that and it made sense because it was a difference maker. They kicked out finishers all match long, so when one guy is smart enough to do something different to win it's smart to use that as a finish. I am not surprised that the match is great because of the quality of the performers. Styles is such an incredible performer. I'm not taking anything away from the other two guys because they kept up with him. I'm just saying Styles just always finds a way to stand out. As for the booking of the match, I liked the false finish spot with a double submission because it's likely going to lead to Styles facing one of these guys in a singles match for the WWE Title. Both guys can claim they won, but really they didn't. I'm a little surprised that Styles pinned Cena instead of the former champion Ambrose because I thought they might protect Cena more. I still think it might lead to Styles vs. Cena at Survivor Series for the WWE Title. They'll probably do Ambrose vs. Cena on Smackdown to determine the top contender. That's an awesome match coming from a guy that doesn't like triple threat matches that much. This one worked pretty well, though. I picked Styles to win because it would have been foolish to take the title off him after one month.
There was a brief commercial for Raw's Hell in a Cell show on October 30.
A video aired about the Randy Orton vs. Bray Wyatt match coming up later. So why air the video package now? To fill time. That's the answer.
Prior to the next women's match, Ranallo mentioned what was announced on the pre-show about Becky Lynch. She's not going to defend the Women's Title because of a medical condition, but her announced opponent Alexa Bliss will have a match later.
Analysis: Lynch posted a picture on Twitter from a hospital, so she had some medical procedure. I don't know what it was, but she should be back in action in a few weeks because there's an announced title match against Bliss in early November.
They showed clips of Carmella attacking Nikki at various times to set up this match. JBL just called Total Bellas an "incredible show" which is like saying that drinking poison would be incredible for your health.
Nikki Bella vs. Carmella
Nikki was aggressive early doing the move where she sent Carmella's face into her knee. Carmella came back with some aggressiveness out of the ring as she tossed Nikki back first into the side of the ring. Carmella stretched the back of Nikki against the ring post as the director chose to show us a camera angle that wasn't too bad at all. I'll let you figure it out if you didn't see it. Chinlock by Carmella followed by a hair whip. Bronco Buster by Carmella in a corner. Another chinlock by Carmella. She charged at Nikki in the corner, but Nikki tackled her to slow her down. That didn't look very good. Two dropkicks by Nikki, corner clothesline and then a springboard kick out of the corner gets two for Nikki. Bella Buster by Nikki gets two. Nice headscissors takedown by Carmella followed by a standing side kick for two. Carmella with a Flatliner and then she went for the Code of Silence submission move, but Nikki powered out of it. Nikki with a running forearm. Carmella locked in the Code of Silence submission again with her legs wrapped around the neck of Nikki, but Nikki got to the ropes. Carmella yelled about how Nikki didn't tap out. Nikki picked her up and hit the Rack Attack 2.0 (more well known as the TKO) for the pinfall win after eight minutes.
Winner by pinfall: Nikki Bella
Analysis: *1/2 It was an okay match with Nikki doing a good job of coming back after she was down. Some spots in the match didn't look smooth. Sometimes Carmella bumps in an awkward way, but I do think her heel work is pretty good. I got prediction right because I felt like they did enough in the story with Carmella as the aggressor that they had to put Nikki over.
The Smackdown Commissioner Shane McMahon and General Manager Daniel Bryan were in their office talking about how great everything is. The Intercontinental Champion The Miz and wife Maryse showed up. Miz talked trash somehow likening himself to Ivan Drago beating Apollo Creed in Rocky IV. Then he insulted the end of Bryan's career and he said Ziggler will have something in common with Bryan when he retires. Miz said he wants to re-negotiate his deal after the match because he knows there will be more funds available after Ziggler is gone. Maryse said "adieu" and they left.
A video aired about Kelly Sherman, who is a breast cancer survivor. It was narrated by Titus O'Neil as they plugged their work with Komen.org/WWE to raise awareness for breast cancer.
The Usos made their entrance. I'm still getting used to the new song, but I like it because they needed to change it as heels. Good reaction for Smackdown Tag Team Champions although it's weird that they entered to Slater's "one man band" song when he has a partner. The other announce teams were shown on camera with the Spanish and German announce teams at ringside.
Smackdown Tag Team Championships: Heath Slater & Rhyno vs. The Usos (Jimmy & Jey)
Rhyno started off against Jimmy and the crowd was fired up when Slater got in there with a "He's Got Kids" chant for Slater. The Usos were able to slow Slater down and isolate him. Back suplex by Jey. More double team work by the heels. Slater tagged Rhyno in and he cleaned house on Jimmy with clothesline, a shoulder tackle and a belly to belly suplex. Jey distracted Rhyno, so Jimmy hit a dropkick to knock Rhyno down in the corner Jey with a running butt splash in the corner for two. More teamwork by the heels as they continued to isolate Rhyno from his partner. Spinebuster by Rhyno on Jimmy as Slater fired up the crowd. Hot tag to Slater against Jey. Running knee to the face by Slater and a leg lariat on Jimmy. Slater with a neckbreaker on Jey. Rollup by Slater gets two on Jey. Awesome toss in the air into a Samoan Drop by Jey for two. That was sweet. Rhyno prevented a double team attack, but Jimmy knocked him down with a dropkick. Kick by Jimmy to Slater. Jimmy was on the top rope, but Slater popped up with a Powerslam off the top for two. Wow that impressive. Jey crushed Slater with a superkick. Jey tagged in with a running kick to the back of the knee of Slater. Rhyno with a Gore on Jimmy on the floor. Jey with the Tequila Sunrise submission on Slater, but Rhyno nailed Jey with a hard clothesline. Slater tagged in Rhyno. Rhyno in the corner and he crushed Jey with the GORE GORE GORE! That was enough for the win after 11 minutes.
Winners by pinfall: Heath Slater & Rhyno
Analysis: **3/4 A good tag match as expected. It was boring early, but the last three minutes were really well done. The heel Usos are really working well together with this new attitude. Rhyno was worked on for much of it, Slater got that hot tag and the crowd was really into it. Rhyno finishing it for the faces makes sense because that's what they have done for most of their other wins. I'm surprised by the champs retaining because I picked The Usos to win and I know a lot of other people did too. The Slater/Rhyno team only won the gold a month ago, but I really didn't think they would have many title defenses. The Usos will probably win the titles within a month or two.
The great WWE2K17 video game "Downtown" commercial aired. It's really well done. This has made the rounds on Canadian TV as a regular commercial, so I've seen it even more than just on WWE programming.
Bray Wyatt did a promo on his rocking chair. He spoke in tongues. He was laughing. Then he hummed the "whole world in his hands" song. He said "he's got the whole world in his hands" followed by some laughing.
Jack Swagger and Baron Corbin made their intros for a rematch from Smackdown. Other announce teams were shown around the building with the Brazilian announcers, the Russian announce team and the Japanese announce team include Funaki. Is he still the number one announcer? Damn right.
Jack Swagger vs. Baron Corbin
Swagger with a clothesline that sent Corbin over the top to the floor. Corbin got the advantage outside the ring as he kicked the steel steps while Swagger was against it and then Corbin nailed a clothesline. More stomps and punches from Corbin. He gave Swagger a shoulder tackle that sent him into the turnbuckle. Swagger was selling a left hand injury from the steel steps spot. Swagger came back by sending Corbin face first into the ring post. The crowd is dead for this match. Swagger fired up with corner clotheslines and a back suplex. The crowd awoke to say "We The People" on cue leading to the Swagger Bomb for two. Swagger went for the Patriot Lock, but his hand hurt too much, so Corbin hit the Deep Six spinning slam for two. Swagger came back with a hard clothesline for two. Patriot Lock locked in by Swagger. Corbin grabbed the ring apron to break free. The ref told Swagger to get back and fixed the ring apron. Corbin did the DREADED EYE POKE that the ref didn't see and then hit the End of Days slam for the win after eight minutes.
Winner by pinfall: Baron Corbin
Analysis: *1/2 It was a below average match with the crowd not getting into it much except to chant "we the people" when Swagger wanted them to. Cheap win by the heel Corbin. That's fine to see a guy cheat to win because that's what heels should do. No surprise that Corbin won since he is the newer guy that's there to go over the more established guy. The crowd didn't care for the match. I don't blame them.
A commercial aired for some kids toys that made me feel old.
A commercial aired for Total Bellas that made me feel sorry for Daniel Bryan that he has to be a part of that crap.
Dolph Ziggler was shown walking backstage heading into his big title vs. career match.
The video package aired to set up Miz vs. Ziggler in a Title vs. Career match. This feud has been really well done with quality matches and memorable promos from both guys. It's one of the best feuds of WWE this year. Miz is doing the best work of his career and Ziggler is right there with him.
Analysis: Since they put the WWE Title match on first, I thought they might put this match on last. Nope.
The Intercontinental Champion The Miz walked out with his gorgeous wife Maryse. Mostly boos for him as usual. Big reaction for Dolph Ziggler, who is wrestling in pink tights. Ziggler took more time to get in the ring as he pondered the importance of the match. They got the big in-ring introductions from Greg Hamilton as the announcers put over the importance of the match.
Intercontinental Championship: The Miz vs. Dolph Ziggler (If Ziggler loses, he must retire)
They were both aggressive early. Ziggler nailed a hard clothesline that sent them both over the top to the floor. Back in the ring, perfect dropkick by Ziggler. Miz sent Ziggler sternum first into the turnbuckle in the famous Bret Hart corner bump. Miz took control with a clothesline and a running boot to the face. Miz sent Ziggler throat first into the bottom rope. Miz taunted Daniel Bryan with some "yes" hand motions. Miz nailed his backbreaker into a neckbreaker combo for two. Miz hit three corner dropkicks in a row followed by more "yes" taunts. Ziggler came back with a standing dropkick to stop him. Running clotheslines by Ziggler, Stinger splash, swinging neckbreaker and an elbow drop gets two. Sweet counter by Ziggler countering a powerbomb with a sunset flip for two. Miz kicked him and did a cover with his feet on the ropes, but the ref made him break it. Rollup by each guy with Miz holding tights and they each got two. Miz with a kick to the knee followed by a snap DDT for two. Miz trapped Ziggler's leg against the middle rope, he kicked it and then hit a dropkick. Ziggler small package gets two, but Miz came back with a corner clothesline. Ziggler fought out of a slingshot Powerbomb for a second time. Miz applied the Figure Four Leglock as the crowd tried to rally behind Ziggler. After about one minute, Ziggler was able to get his hand on the bottom rope.
The lovely Maryse jumped on the apron, which I will never complain about it. Miz took the turnbuckle pad off the corner while the ref was dealing with Maryse. Ziggler came back with the Rough Ryder move that Zack Ryder does with Ranallo noting that Ziggler is good friends with Ryder. That got two. Miz sent Ziggler face first into the exposed turnbuckle and then Miz hit a slingshot Powerbomb for two. They almost messed it up, but it hit for a dramatic nearfall. Miz did some DBry like "Yes" kicks. Ziggler got back to his feet and hit the Zig Zag for one…two…no. Awesome nearfall. JBL said that was Ziggler's "last chance" as I'd like to remind you that heels lie. The crowd really got behind Ziggler. Great counter by Ziggler gets two. Ziggler did a sleeper on Miz while wrapping his legs around Miz's body to make it look more aggressive. Miz got to the ropes.
The ref checked on Miz, so Maryse grabbed some spray from her boot and sprayed it in Ziggler's face. Miz hit the Skull Crushing Finale for the one…two…no! Ziggler got his right leg on the bottom rope. Miz didn't hook the leg as he did a cocky pin. Wow that's an awesome nearfall because that was the finish of their Backlash match last month. Miz continued to go after Ziggler, he grabbed at his boot, yanked the boot off and Ziggler nailed a Superkick to knock Miz down. That's a bit of a Guerrero/Angle tribute. Maryse called for help, so Kenny and Mikey from the Spirit Squad showed up. They were on the apron and the ref told them to get down. Ziggler superkick on Mikey and Kenny dropped down to avoid an attack. Miz hit the Skull Crushing Finale for a two count. Another great nearfall. Kenny tried to interfere, but the ref stopped him. The referee kicked out Kenny, Mikey and Maryse. Ziggler got back up, Miz turned around and Ziggler nailed another superkick. One…two…three! Ziggler is the new Intercontinental Champion after 20 minutes of action.
Winner by pinfall and New Intercontinental Champion: Dolph Ziggler
The crowd was going wild as Ziggler celebrated with the title. JBL said this was Ziggler's greatest night and the best performance of Ziggler's career. The reaction to the win was a big deal. As Ziggler celebrated with the crowd, Miz had this really sad look on his face. That was great by Miz.
Analysis: ****1/4 That was an excellent match just like their two other recent title matches (Backlash and then Smackdown a few weeks later). There was a lot of drama with several believable nearfalls for each guy. That nearfall after the Maryse spray leading to the SCF was so well done. I like how they followed up those matches by doing a tease of the finish that worked for Miz in the past. The Spirit Squad guys showing up was a bit of a surprise, but I guess it's fine after what happened last week on Smackdown. As for the result, I'm not surprised by it because I picked Ziggler although I definitely thought that Ziggler could retire. I know some people thought Ziggler might lose too. The best thing I can say about this whole thing is that the Intercontinental really feels important again. Miz did an awesome job as champion and this feud was put over as a big deal with Ziggler saving his career by winning the IC Title again. Great job by both guys in the match as well as WWE's creative team in making this feud feel important.
A commercial aired for WWE Network, which we are already watching.
Randy Orton was shown in a bathroom getting ready. He looked at himself in a mirror. His face was morphed as he looked into it.
Analysis: I guess it means more mind games from Wyatt messing with Orton.
The No Mercy Kickoff Panel team of Renee Young, Booker T, Jerry Lawler and Lita talked about the show.
A clip aired of Curt Hawkins entering the ring during the Kickoff Show. He said that this Tuesday night on Smackdown Live he'll have his first match.
Analysis: I guess it's his first match if you ignore his WWE career from 2006 to 2014.
Clips aired from the Kickoff Show as American Alpha and Hype Bros beat The Vaudevillains and The Ascension in an eight-man tag match.
Alexa Bliss went into the ring for a promo. She complained about Becky Lynch being protected by management by being out of action for some medical reason. Bliss complained about no other woman being at her level, so here comes Naomi.
Naomi vs. Alexa Bliss
Naomi unleashed some kicks early on followed by a split legged moonsault off the top for two. Naomi did the Eat Defeat move made popular by Gail Kim. Bliss kicked her in the knee and then knocked her down on the apron. Bliss did an arm wringer to knock down Naomi to knock her down. Bliss gave Naomi an armbar to keep her grounded. Bliss continued to work on the arm. Naomi sent Bliss into the middle turnbuckle and then hit a spinning facebuster. Naomi did the Rear View aka the Flying Ass that didn't come close to connecting for a two count. That was poor. Bliss with a Cross Armbreaker after a weak looking takedown. Naomi turned it into a cover and she won the match after about five minutes. Barely a crowd reaction for that finish.
Winner by pinfall: Naomi
Analysis: 3/4* Poor match with no heat. The crowd didn't care. The finish was a bit of a surprise since Bliss is the number one contender to the Women's Title on Smackdown. The announcers put it over as Bliss not being ready to face Naomi. I assume they'll do a rematch soon with Bliss getting her win back.
A commercial aired for Raw's Hell in a Cell show on October 30. They showed all the big spots from Hell
Matches announced for Hell in a Cell narrated by Michael Cole talked about Roman Reigns vs. Rusev for the US Title in a HIAC match, Banks vs. Charlotte for the Women's Title and Owens vs. Rollins for the Universal Title.
Analysis: So many rematches. Smackdown is doing a better job of giving us fresh matches. The women's match may be a Hell in a Cell match, but it's not official yet.
The video package aired to set up Randy Orton vs. Bray Wyatt featuring all the mind games that both guys did leading up to the match.
Bray Wyatt made his entrance first. Loud "RKO" chants as Randy Orton's music hit and he made his entrance to a big ovation.
Bray Wyatt vs. Randy Orton
They worked a slow pace early on until Orton took control with his body stomp as well as a back elbow. Orton avoided Sister Abigail and sent him to the floor. Wyatt snapped Orton's head against the top rope to slow him down. Wyatt sent Orton face first into the announce table. Orton tried a RKO, but Wyatt pushed him over the announce table and into the barricade. Wyatt set up the ring steps outside the ring, but Orton came back with three clothesline to slow him down. Wyatt was back in the ring, Orton was on the apron and Wyatt sent him into the barricade with a forearm smash. Back in the ring, running senton by Wyatt and then he grounded Orton with a chinlock. Wyatt did his upside down pose on the apron. Wyatt with a DDT on the apron for a two count. The crowd isn't into the match very much at this point. Clothesline by Wyatt gets two. Chinlock by Wyatt again to try to get the crowd to rally behind Orton, which they did a bit with a "Let's Go Randy" chant. Wyatt with a body slam. Wyatt to the middle rope, he took way too long and he missed a senton splash off the middle ropes. It's the Bubba Ray Dudley tribute spot because Bubba never hit that spot.
Orton came back with punches, two clotheslines a snap powerslam gets two. Wyatt with a running body attack gets two. Wyatt with a uranage gets a two count even though it's a much better move than his finisher. Wyatt put Orton on the steel steps (the bottom half) outside the ring and Orton moved, so Wyatt did a running senton onto the steps. Orton tossed Wyatt into the announce table, the barricade and he sent Wyatt back first into the barricade. Orton with the draping DDT. The Wyatt Family logo showed upon the screen. The ring was dark. There was a spotlight in the ring. Luke Harper of the Wyatt Family was in the ring. He stared at Orton. He didn't do anything except stare at him. Wyatt capitalized on that with a Sister Abigail for the pinfall win after 16 minutes. The ref counted the pin because Harper didn't touch Orton.
Winner by pinfall: Bray Wyatt
Post match, Harper picked up his buddy Wyatt and they embraced.
Analysis: **1/2 It was just an average match with a cheap finish as a way to protect Orton from doing the clean job. This was what I wrote in our preview before the show: "I just feel like something cheap is going to happen to give Wyatt the win." That's what happened although Harper didn't do anything when he showed up. He just yelled at Orton. I felt like the match was well on its way to being something pretty good, but it just fell flat with that finish. Wyatt was on offense for most of it, Orton made the comeback and it was just one of those matches that never got into that next gear when you might think of it as a great match. They're likely going to have two or three matches, so that's why I picked Wyatt with the idea that Orton will get a win soon.
Wyatt posed with Harper in the aisle while Orton was in the ring looking frustrated about the loss. The show had a run time of 2 hours, 38 minutes.
Following the PPV, a special episode of Talking Smack took place for 20 minutes. Ziggler said he thought the IC Title match should have been on last and Bryan agreed with him, but said that Shane chose that the WWE Title went on first.
Five Stars of the Show
1. Dolph Ziggler
2. AJ Styles
3. The Miz
4. John Cena
5. Dean Ambrose
Final Thoughts
It gets a 6.5 out of 10 from me.
There were two excellent matches and the rest of it was pretty forgettable. Going into the show, I expected the two title matches to stand out. They did.
The match order hurt the show. If the WWE Title match or the IC Title match ended the broadcast then No Mercy would have went off the air on a high note. Instead, it felt flat with that ending. It may not be a big deal, but it does affect the quality of the match when you end it with an average match considering there were two awesome matches earlier.
It was a predictable show because the only match I got wrong was the tag title match. That's not necessarily a bad thing. I just wish some of the finishes were better.
I think a lot of the post-show discussion is going to be about the match order. I didn't agree with what WWE did, but I understand it. Ultimately, what I'll remember about No Mercy is the quality of the WWE and IC Title matches. I just wish the rest of the card was better.
WWE PPV Rankings In 2016 So Far
Money in the Bank – 8
Battleground – 8
Payback – 7.5
Backlash – 7.5
Royal Rumble – 7.5
SummerSlam – 7
Clash of Champions – 7
Extreme Rules – 7
No Mercy – 6.5
WrestleMania 32 – 6
Fastlane – 6
———
Thanks for reading. Go Toronto Blue Jays. Go Los Angeles Rams.
John Canton – mrjohncanton@gmail.com
Twitter @johnreport