The John Report: WWE Greatest Royal Rumble 2018 Review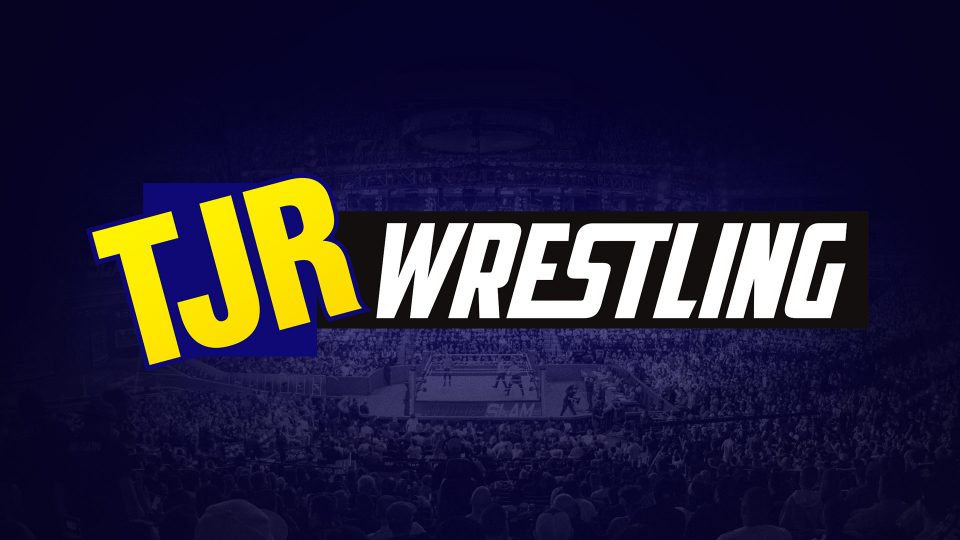 The WWE Greatest Royal Rumble event is here. It's the first time WWE has done this event in Saudi Arabia and it's a rare major WWE show on a Friday. The main attractions on the card are the 50-man Royal Rumble match, a Universal Championship match with Brock Lesnar defending the title against Roman Reigns inside a Steel Cage, AJ Styles defending the WWE Championship against Shinsuke Nakamura and Triple H vs. John Cena, which is leading off the show according to pre-show announcement from WWE. The expected run time is somewhere around five hours. WrestleMania's main card was 5 hours and 12 minutes, so it will be interesting to see if this show will top that.
I did not watch any of the Kickoff Show. The main show is long enough. Let's get to it.
WWE Greatest Royal Rumble
King Abdullah Sports City Stadiumin Jeddah, Saudi Arabia
April 27, 2018
The show began with the national anthem of the Kingdom of Saudi Arabia followed by the national anthem of the United States of America.
King Abdullah Sports City Stadium is ready. Are you?

🇸🇦 🇺🇸 #WWEGRRpic.twitter.com/v2xwjHygZJ

— WWE (@WWE) April 27, 2018
The opening video package focused on the seven championship matches, the big singles matches and the 50-man Royal Rumble match. Good video as usual.
There was an impressive pyro display above the stadium with the crowd cheering loudly. It's a big, open air stadium that looks to be full. There was a shot of the Greatest Royal Rumble trophy for the winner of the Rumble match.
The trio of Michael Cole, Corey Graves and Byron Saxton are at ringside to call the action.
First up is Triple H, who got a huge pop for his entrance. The crowd was going wild for him even though he is a heel on television. They know he's a WWE legend and they are thrilled to see him there. Cole said Triple H and Cena are "seemingly" Hall of Famers and Graves corrected him saying they are sure-fire Hall of Famers, which is right of course. Triple H greeted some kids at ringside.
John Cena entered to a big ovation as well. There were a lot of kids on the stage with him all dressed in Cena gear. Cena ran down to the ring and pyro went off when he got in there.
Triple H vs. John Cena
They had a slow start to the match with Hunter pushing Cena down and then Cena pushing Hunter down. They did a test of strength spot that ended when Triple H kicked Cena in the gut and hit a running shoulder tackle followed by the "you can't see me" hand gesture. Cena came back with a shoulder tackle, Hunter avoided a charge in the corner and Hunter with a punch to the face. A clothesline by Hunter got a two count. Hard whip into the corner by Hunter two times in a row. Sleeper by Hunter. Cena came back with two shoulder tackles, but Triple H countered the suplex and hit him with a clothesline. Facebuster by Hunter got a two count. Cena fought out of a Pedigree by teasing the AA, Hunter held onto the ropes and Cena hit a spinning slam. Cena did the "you can't see me" hand gesture and went for the fist drop, but Triple H countered with a suplex, did the "you can't see me" hand gesture, the "suck it" and a fist drop by Hunter got two. Cena whipped Hunter into the turnbuckle leading to Hunter's trademark bump over the top to the floor. Cena whipped Hunter into the ring post. They went back into the ring, Cena up top, Cena jumped off, Hunter stepped back and dropped him with a Powerbomb-like counter. It was Cena's top rope leg drop spot. Cena got a lot of height on that leap. They exchanged punches. Cena tripped up Hunter and slapped on an STF. Hunter broke free with a spinebuster for two.
Hunter worked over Cena with corner punches, Cena powered out and hit his spinning slam followed by the fist drop. Cena connected with the Attitude Adjustment, it looked like a three count, but Hunter kicked out at the last possible moment. The replay showed how close it was. Triple H countered the AA and hit a Pedigree for a two count as Cena got his right shoulder up. Hunter got a rollup for two. Cena went back to the STF submission in the middle of the ring. Hunter countered it into a Crossface submission. Cena powered out of it and hit the Attitude Adjustment. Cena hit a slingshot into the turnbuckle. Cena with another AA for the pinfall win after 15 minutes.
Winner by pinfall: John Cena
Replays were shown of the win by Cena with fans in the crowd looking happy about it.
Analysis: ***1/4 That was a good match from two of the biggest legends in WWE history. It was like a classic hits edition of their usual match with kicking out finishers, going for submissions and then Cena had to hit the AA twice to get the win. Triple H controlled most of it as the heel (even though the crowd didn't boo him) and Cena made the comeback. I picked Cena since he's the younger guy as well as the one that will wrestle more often this year even though they are both part-timers.
After the match, Cena did a promo about how it was an honor and privilege to be a part of an event like today. Cena said regardless of what is going on in his universe, he was not going to miss this event for anything in the world. Cena offered up a genuine thank you for the unmatched hospitality that extends far beyond this evening. Cena thanked the fans for allowing him to be a part of something so special. Cena told the fans to enjoy the rest of the night and he left.
Analysis: Nice speech from Cena. The crowd loved him. This is the first time where I noticed a bit of a bald spot for Cena in the top of the head. Maybe it was shaved too short in that part. I don't know, but I never noticed it before. I figured I would mention it.
"Thank all of you for allowing me to be part of something so special!" – @JohnCena thanks the @WWEUniverse in Jeddah, Saudi Arabia… #WWEGRRpic.twitter.com/fvHMi9ynlU

— WWE Universe (@WWEUniverse) April 27, 2018
The commercial aired hyping up WWE PPVs every month on WWE Network with the talent singing a cheesy song.
Kalisto made his entrance for the Cruiserweight Championship. They showed the Arabic announce team at ringside. Cedric Alexander was up next with the Cruiserweight Championship.
Cruiserweight Championship: Cedric Alexander vs. Kalisto
Kalisto showed off his aerial skills early on with a sweet hurricanrana. Kalisto sent Alexander to the floor and hit a springboard attack on Alexander on the floor. They went back in the ring, Alexander kicked Kalisto out of the ring and Alexander hit a somersault dive over the top onto Kalisto on the floor. Cole mentioned the different floor configuration because it's for the Saudi royal family. Alexander with a waist lock followed by a dropkick that connected very well for a two count. Alexander grounded Kalisto with another waistlock on the mat. Kalisto with an arm drag, kick to the head and a springboard cross body block got a two count. Kalisto with a snap hurricanrana followed by an incredible tornado DDT for a two count. That was well done. Kalisto charged in and Alexander came back with a Michinoku Driver for a two count. Alexander went for a springboard attack, but Kalisto kicked him in the face. Kalisto went for a top rope hurricanrana, Alexander blocked it and Kalisto ended up hitting a springboard Spanish Fly-like variation for a two count. Alexander regrouped, he went for the Lumbar Check, Kalisto with a hurricanrana, Kalisto went for Salida del Sol and Alexander hit a Lumbar Check for the pinfall win after about 10 minutes of action.
Winner by pinfall: Cedric Alexander
Analysis: **3/4 Nice effort from both guys with some big high spots early on and I thought the finish was well done. The crowd didn't really see Alexander or Kalisto as a big star, so they were quiet for a lot of the match aside from a few spots. I guess that makes it similar to a crowd in America. Alexander winning was what I expected since he just won the title at WrestleMania a few weeks ago.
Matt Hardy made his entrance with his tag team partner Bray Wyatt. The crowd filled up the arena with cell phone light for Wyatt's part of the entrance, so it's nice to see that apply to the crowd in Saudi Arabia as well.
Sheamus and Cesaro were up next. They got moved to Smackdown in the Superstar Shake-up a few weeks ago. The titles were shown at ringside.
Raw Tag Team Championships (Titles are vacant): Matt Hardy and Bray Wyatt vs. The Bar – Sheamus and Cesaro
Hardy and Cesaro started with Hardy doing "delete" chants with the crowd picking up on it. Wyatt tagged with a running shoulder tackle on Cesaro. Sheamus tagged in with stomps on Wyatt. Sheamus with a kick and Wyatt came back with a clothesline. Hardy back in with a leg drop/splash combo with Wyatt. Hardy wit ha clothesline on Sheamus followed by a neckbreaker. The crowd chanted "delete" for Hardy, but Cesaro got in a cheap attack on Hardy sending him throat first into the top rope leading to Sheamus hitting a clothesline. Cesaro decked Hardy with a punch. Double team kick by Cesaro and Sheamus. Double team clothesline by Cesaro and Sheamus followed by Sheamus hitting a knee drop. Jawbreaker by Hardy on Sheamus, Cesaro tagged in with an uppercut and a gutwrench suplex for two. Cesaro kicked Wyatt off the apron and Hardy got a rollup on Cesaro for two, but Cesaro decked Hardy with a forearm. Double team elbow drop by the heels got a two count for Sheamus on Hardy. Comeback by Hardy with a Side Effect on Sheamus. Wyatt got the hot tag on Cesaro with a corner clothesline and a running cross body block for two. Sheamus got in a cheap shot leading to a Cesaro two count on Wyatt. Double team White Noise by The Bar got a two count as Hardy made the save. Hardy with a Twist of Fate on Cesaro. Sheamus dumped Hardy out of the ring. Wyatt did his upside down pose to taunt Sheamus and Wyatt hit Sister Abigail on Sheamus. Hardy tagged in leading to the double team Twist of Fate on Sheamus. Hardy covered Sheamus for the win after 10 minutes.
Winners and new Raw Tag Team Champions: Matt Hardy and Bray Wyatt
Analysis: **1/2 It was a basic tag team match with the obvious result since Hardy and Wyatt are Raw guys while Sheamus and Cesaro are now Smackdown guys. The crowd was into the match early with the "delete" chants, then they died down a bit while Hardy was getting worked over and they got back into it with Wyatt doing the upside down pose.
The EXPEDEEEETION of GOLD is COMPLETE for @MATTHARDYBRAND & @WWEBrayWyatt…your NEW #RAW#TagTeamChampions! #WWEGRRpic.twitter.com/3sOfjtxit7

— WWE (@WWE) April 27, 2018
Hardy and Wyatt celebrated with the Raw Tag Team Titles.
A video aired from two weeks ago with Jeff Hardy beating Jinder Mahal for the US Title on Raw. Hardy got moved to Smackdown the next night. Their match is next.
United States Championship: Jeff Hardy vs. Jinder Mahal (w/Sunil Singh)
Hardy was favoring the left knee injury after being attacked from behind by Sunil Singh on Smackdown. Hardy took down Mahal on the floor. When Hardy went back in, Singh grabbed his legs and Mahal worked over Hardy with a knee drop. Mahal whipped Hardy into the turnbuckle followed by a neckbreaker and a knee drop for two. Mahal slapped on a chinlock with Cole saying that Jinder is the hometown favorite because India is close to Saudi Arabia. The crowd was booing Mahal as he worked over Hardy with a chinlock. They did a collision spot to knock them both down. Mahal went for a gutbuster, but Hardy avoided it, double leg drop to the groin and a dropkick got a two count. Hardy with two boots to the face. Hardy went for the Whisper of the Wind, he didn't hit Mahal and Mahal bumped anyway. What the hell was that? The announcers tried to cover for it, but that just looked bad. Hardy with the dropkick to the chest of Mahal. Singh on the apron, Hardy punched him down and Mahal tried The Khallas, but Hardy avoided it. Rollup by Mahal got two. Hardy with a Twist of Fate. Hardy up top and he hit the Swanton Bomb for the pinfall win after about six minutes.
Winner by pinfall: Jeff Hardy
Analysis: *1/2 It was a quick match to put over Hardy. The match was hurt by that weird spot in the match where Mahal bumped for the Whisper in the Wind even though Hardy didn't even connect with it. I found it funny that the announcers tried to cover for it, but that's their job in that situation. Hardy retaining the title was no surprise since he just won it a few weeks ago and it keeps the US Title on Smackdown where it usually is.
The crowd gave Hardy a nice ovation as he posed with the US Title.
Here's the GIF of that spot that Hardy missed and Mahal sold it anyway. Awkward moment.
botch alert pic.twitter.com/CVyEz1K8b6

— Pav (@WrestlinGifs) April 27, 2018
There was a video with John Cena for World Wish Day on Sunday.
The announce team was shown with Saxton not there. Saxton went over to the Kickoff Show desk with Jerry Lawler, Jim Ross and Booker T.
Analysis: This is the 15-minute intermission for prayer that was reported before the show although WWE did not mention it.
The break featured the Kickoff Panel talking, a video package, an interview with Chris Jericho and an interview with Daniel Bryan. I didn't stick around to watch all of that because I decided to take a break.
Back to the action with The Usos entering for the SD Tag Team Title match with the Bludgeon Brothers, who are the champions.
Smackdown Tag Team Championships: The Bludgeon Brothers (Harper and Rowan) vs. The Usos (Jimmy and Jey Uso)
The champs worked over Jey in the corner early on with Rowan hitting a backbreaker followed by a running splash for two. Rowan grounded Jey with the fists to the side of the head. Cole said it's a move that the "late, great Sgt. Slaughter" did and Slaughter is not dead. Oops. Rowan knocked down Jey with a back elbow. Rowan charged at Jey, but Jey moved and Rowan hit the ring post. Harper tagged in, missed a kick and bumped over the top to the floor. Jimmy tagged in with a dive over the top rope to take out Harper. Jimmy jumped onto Rowan on the other side of the ring. Jimmy with a cross body block off the top on Harper for two. Jimmy with a jumping kick on Harper followed by a running butt splash in the corner. Harper came back with an elbow attack. Jey tagged in, double kick by the Usos and a running double kick by The Usos followed by superkicks on Harper and then on Rowan as well. Jey up top with a Superfly Splash on Harper for a two count. Jimmy tagged in, Rowan took down Jey with a kick and Rowan ran over Jimmy outside the ring with a cross body block. Rowan tagged back in with a splash on Jimmy and a double team Powerbomb. Rowan covered Jimmy for the pinfall win for the champs. It went five minutes.
Winners by pinfall: The Bludgeon Brothers
Analysis: ** It was a good effort for the time given. The Bludgeon Brothers are not there to have long matches, so going five minutes is what I thought they might do. The Usos got in a decent amount of offense although the crowd was not into this at all. The finish of the match really put over the champs as looking like dominant big guys.
After the match, the announcers commented on Cole's Slaughter line botch and how he saw him recently.
A commercial aired for Backlash on May 6 featuring Raw and Smackdown talent.
The 4-Way Ladder Match for the Intercontinental Title is up next. A video package aired showing highlights of past ladder matches and comments from the four competitors: Rollins, Balor, Miz and Joe.
Seth Rollins, the Intercontinental Champion, made his entrance. He got a huge ovation with the crowd joining in the for the "Burn it Down" part of the song as well. Samoa Joe was up next in the IC Title match followed by The Miz. Finn Balor was up last and it was a cool visual to see his entrance poses with the huge crowd joining in. I should point out that the ring announcer for the show so far has been Smackdown's Greg Hamilton.
Ladder Match for the Intercontinental Championship: Seth Rollins vs. The Miz vs. Samoa Joe vs. Finn Balor
The IC Title was hanging above the ring. To win the match, a wrestler must use a ladder and pull the title down to win it. I realize most of you know the rules, but I like to point things out like that.
The guys were out of the ring early leading to Rollins hitting a suicide dive onto Balor and then another suicide dive on Miz on the other side of the ring. Rollins and Miz had a brief alliance as they hit Joe with a ladder while outside the ring, which led to Balor hitting a somersault dive onto Rollins and Miz on the floor. Joe knocked down Balor with a ladder and Joe brought the ladder into the ring. Rollins got back into the ring with Joe hitting a drop toe hold that sent Rollins into the ladder. Joe with a running knee on Balor against the turnbuckle. Balor sent Joe back first into the ladder followed by a double foot stomp. The crowd came alive as Balor set up a ladder. Miz knocked Balor down. Rollins whipped Miz face first into the ladder and then Rollins hit a clothesline to send Miz out of the ring. Rollins climbed up, Balor pulled him down and they battled on the ladder with punches until Joe and Miz got back up to shove them both down. The crowd reacted to that. Miz tried to get Joe to work with him. Joe knocked Miz down and slammed Balor onto the ladder that was folded in the ring. Joe whipped Rollins into the ladder that was against the turnbuckle. Joe knocked over Miz with the ladder. Balor came back with a dropkick that sent Joe into the ladder. Balor teased his double foot stomp on Joe on the ladder, but Rollins prevented that. Joe knocked Miz off the apron and Joe hit the Tower of Doom Powerbomb/Suplex combo with the crowd cheering that as a big move. It's a spot WWE loves in multi-man matches. Joe brought a ladder into the ring, Miz got back in and hit a Skull Crushing Finale on Joe onto the ladder. Ouch. Joe rolled to the floor.
Miz set up the ladder under the title. It looked like the title was too high up earlier in the match, but they likely moved the title down. Miz climbed up the ladder, Rollins went after Miz and Miz shoved Rollins off the ladder. Balor went up the ladder to go after Miz. Balor punched Miz off the ladder, but Miz came back with a backbreaker followed by a neckbreaker. Rollins climbed up, Miz pulled him down and Miz hit a DDT on Rollins. Miz hit Rollins and Balor with the ladder as the fans chanted "this is awesome" for them. Miz knocked Rollins off the ladder and into the announce table. Balor with a kick to Miz that led to Miz landing on the ladder that was folded in the ring. Balor up top and he connected with the Coup de Gras double foot stomp. Miz rolled out to the floor. Balor climbed up, but Joe was back in there. Balor fought him off with an overhead kick. Joe slapped on the Coquina Clutch submission, but Balor got out of it. Balor with a slow climb up the ladder, Joe put him on his shoulders and Joe hit a uranage slam on Balor. When Joe climbed up, Balor took him down. Balor was near the top of the ladder, Rollins jumped off the ropes onto the other side of the ladder and Rollins was higher up than Balor, so Rollins pulled down the title to win the match. It went about 16 minutes.
Winner: Seth Rollins
Analysis: **** That was excellent as expected. They are all awesome performers and there were plenty of moments where any man could get the win. I like the way they did the slow climbs and they really timed it well because there wasn't a moment where I would groan about how nobody was climbing at a normal speed. It looked like a realistic type of match, which is what you obviously want in a ladder match. The Tower of Doom spot worked like a charm like usual. Balor and Rollins took a beating with the ladders. Everybody did, but those two really did. I thought Rollins would retain because he just won the title at WrestleMania three weeks ago (that statement is a common theme on this show). There was no reason to take the title off Rollins.
Rollins celebrated with the IC Title. Balor had a bloody eye around the right eye. They replayed the incredible spot that Rollins did where he jumped onto the side of the ladder and climbed up to retain.
What a VICTORY for @WWERollins at @WWE Greatest Royal Rumble!#WWEGRR#AndStillpic.twitter.com/Yi0NZAqM3D

— WWE Universe (@WWEUniverse) April 27, 2018
A video aired about WWE tryouts in Jeddah earlier in the week hosted by WWE PC head coach Matt Bloom (A-Train/Tensai).
There were four WWE prospects in the ring with Mike Rome. They introduced the four men: Nassar, Hussein, Mansoour and Fisal. The guys talked about how they were waiting for WWE to come there and now you have four Saudi WWE superstars. Hussein spoke in English and then in their native language. Mansoour did a promo about how they were living their dream.
Ariya Daivari and his brother Shawn Daivari, who used to be a regular in WWE about a decade ago, entered with an Iran flag. The crowd booed them a lot.
Ariya ripped on the trainees saying they are weak and said real athletes come from their country of Iran. The crowd booed that. Shawn ripped on the guys in a foreign language. Ariya shoved Mansoour into the ropes, so Mansoour shoved him back and the crowd loved it. Fisal nailed Shawn with a kick to the head. Hussein with a body slam on Shawn while Ariya was out of the ring. Nassar dumped Shawn over the top to eliminate him. The crowd cheered. They loved it with Cole saying they got developmental deals with WWE and are starting in Orlando at the Performance Center soon.
Analysis: It was a nice segment for the home crowd to see four guys from Saudi Arabia performing in the ring by beating up some heels from Iran. Nice to see Shawn Daivari in a WWE ring again and I hope he is back for more. He's a good performer that knows how to get heat.
These Saudi Arabian @WWE prospects just brought the fight to The Daivari Brothers in a BIG way at #WWEGRR! pic.twitter.com/rT0NLAXc9M

— WWE (@WWE) April 27, 2018
A long video aired to set up AJ Styles defending the WWE Championship against the man that loves to deliver the low blows, Shinsuke Nakamura.
Shinsuke Nakamura made his entrance. I didn't know if I could like an entrance more than the original Nakamura entrance, but the heel Nakamura entrance is even better, and I can't understand a word.
AJ Styles, the WWE Champion, made his entrance to a big ovation. These fans see him as a big deal, which is great because he is. When Styles went into the ring, some pyro went off in the stadium. Both men stood in the ring as Greg Hamilton gave them the big intros since it's a major title match.
WWE Championship: AJ Styles vs. Shinsuke Nakamura
Styles slapped on an armbar and Nakamura bailed to the floor. They did a lockup into the ropes leading to Nakamura doing his "come on" taunt. Styles nailed a dropkick followed by a kick to the back. Styles whipped Nakamura into the turnbuckle, Nakamura with a boot to the face and Styles grabbed the ropes, so Nakamura kicked Styles into the back of the knee. Nakamura with a running knee lift while Styles was on the apron and then a knee to the back of the head. There was a buzz in the crowd because they were making a lot of noise, but I'm not sure if it's due to the action or something else. Nakamura with a knee drop for two. Nakamura went for a reverse Exploder Suplex, Styles landed on his feet and hit a face first slam. Fans were chanting "AJ Styles" and there was a shot of some fans standing and clapping while leading some chant. Styles with a running forearm followed by a corner clothesline. Styles hit the Ushigoroshi neckbreaker (knee to the upper neck) for a two count. There were fans doing some chant with their arms in the air. Nakamura came back with a spin kick. Nakamura with a front suplex. Nakamura teased a Kinshasa, but Styles avoided it with a rollup for two. Styles slapped on the Calf Crusher submission. Nakamura managed to crawl over to the ropes. Nakamura came back with an enziguri kick to the back of the head. Nakamura with a knee lift while Styles was on the top rope with Nakamura selling the leg after he connected with the knee. They battled on the top rope with Nakamura teasing a superplex, but Styles slipped out and tripped Nakamura up. Both guys were down.
They got into a slugfest as they exchanged forearms with the crowd getting into it. Nakamura missed a kick, Styles connected with his strikes and Nakamura tripped up Styles going for an armbar. Styles broke free leading to a Pele Kick. Styles went to the apron and he hit a forearm. Styles went up top for a Phenomenal Forearm, Nakamura moved and Styles stopped himself from hitting the ref. Nakamura with an uppercut low blow punch (ref never saw it) for two with Styles getting his foot on the bottom rope. Styles came back with a forearm. Nakamura bailed to the floor. Styles charged in and tackled Nakamura over the announce table. The ref was counting them out of the ring, Styles sent Nakamura into the barricade and the ref kept counting, so it's a countout finish. It went 15 minutes.
Match Result: Double Countout (AJ Styles is still WWE Champion)
Analysis: ***1/2 It was a very good match with an ending that is going to disappoint people, but it was done to set up another match between them. In my preview, I wrote that I thought it would be a disqualification finish to set it up, but a countout accomplishes the same thing in theory because it's done to set up that next match. I liked the low blow spot a lot with Nakamura taking advantage of the situation and Styles managed to kick out. Neither man was able to hit their finishing move. They were well on their way to have a match better than what they did at WrestleMania, but the double countout finish hurts it a bit.
After the match was over, Styles nailed a forearm on Nakamura while they were outside the ring. Styles wanted a Phenomenal Forearm on Nakamura, but Nakamura bailed to the floor. Styles jumped over the top rope and nailed a Phenomenal Forearm on the floor.
Styles went back in the ring and held up the WWE Title in the air since he is still the WWE Champion.
Analysis: I think there will be a rematch at Backlash on May 6 and I'm probably going to pick Nakamura as the new WWE Champion. I think they turned him heel to put the title on him in that role while keeping this feud going for a few more months. (Note: Later in the show they confirmed the rematch for Backlash.)
The Undertaker vs. Rusev is up next. They aired a video package even though there's no storyline. It was just a video to hype both men.
There was a shot of the casket at ringside for the Casket Match.
Aiden English sang a song about how today is The Undertaker's final day because he'll be locked in a casket and buried and we'll celebrate on this Rusev Day. The fans chanted "Rusev Day" so good job by them. Rusev entered for this big match.
The Undertaker made his entrance. It looked spectacular in the big stadium as always and the crowd gave him a big ovation. The entrance took over three minutes. I joked on Twitter that his entrance was like the second intermission of the show. I'm kidding, of course. We don't know how many more matches are left in Undertaker's career, so I will continue to enjoy it whenever he gets out there. I respect this man a lot.
Casket Match: The Undertaker vs. Rusev (w/Aiden English)
To win the match, you must put your opponent in the Casket and close the lid shut. This is the first Casket Match on Rusev Day. I doubt I'm the first one to make that joke.
Rusev bailed to the floor, Taker went after him, they went back into the ring and Taker worked over Rusev with punches. Taker hit the Old School rope walk leading to the punch on the back of the neck. Taker tossed Rusev onto the casket, so Rusev was freaked out and ran up the aisle. Rusev came back to ringside and Undertaker whipped Rusev into the barricade. Taker sent Rusev into the announce table followed by the leg drop on the apron. Fans were chanting "Undertaker" for the legend. The lid of the casket opened and Taker put Rusev in it. English prevented Undertaker from closing the lid on Rusev, so Taker scared English up the ramp and Rusev broke free. Back in the ring, Rusev nailed Undertaker with a kick to the head. Rusev worked over Undertaker with shoulder tackles, then they got into a slugfest and Taker won that with a punch to the head. The announcers talked about some Undertaker history with Cole saying nobody thought Roman Reigns would beat Undertaker and he did. Actually, everybody picked Roman in that match. Rusev nailed a spinning kick that knocked Taker down. Rusev slapped on the Accolade submission to wear down Undertaker. Rusev called for the casket to be opened and Undertaker did his patented sit up at that moment. The crowd cheered that. Undertaker went for a Chokeslam, but Rusev fought out of it and Taker ended up connecting with the Chokeslam shortly after that. Undertaker tossed Rusev in the casket. English went into the ring, Taker was ready for him and hit a Chokeslam on English. Undertaker hit a Tombstone on English to take him out of the match. The Undertaker put English in the casket with Rusev and Taker closed the lid of the casket to win the match. It went ten minutes.
Winner: The Undertaker
Analysis: **1/4 It was the expected outcome for a match that I thought would go around ten minutes and that's what they got. It sucks that Rusev had to lose this match because it hurts him a bit, but losing to a legend like The Undertaker is not a big deal. I'm sure Rusev will be happy to say he got to wrestle Undertaker at least once. At 53 years of age, it's unlikely that The Undertaker would have a long match in this situation, so keeping it at a decent length like ten minutes was the right decision. The involvement from English was predictable as well. I hope Rusev turns face soon because the heel run is pretty much over. Let the fans cheer the man.
Post match, The Undertaker did his usual celebration as the stadium was filled with purple light. Taker went up the romp and raised his fist in the air.
The Universal Championship match is up next: Brock Lesnar vs. Roman Reigns. The video package aired to set it up.
The steel cage was lowered to surround the ring. Roman Reigns entered first as the challenger. There was an initial reaction for him that was a mix and then as he walked to the ring there wasn't much of a big reaction. Reigns posed in the ring with his fist on the mat leading to an impressive display of power. That drew some cheers.
Brock Lesnar, the Universal Champion, got a superstar reaction. Paul Heyman was with him as usual. Lesnar did a slow walk around the cage while Reigns was in it. They got the big intros for the championship match with Heyman doing Lesnar's introduction.
Universal Championship Steel Cage Match: Brock Lesnar vs. Roman Reigns
The way to win the match is by pinfall, submission or escaping the cage by climbing out of the cage or walking out the door.
Lesnar started the match with two German Suplexes. Reigns stumbled back to his feet and Lesnar hit another German Suplex. Lesnar hit a fourth German Suplex. Lesnar hit a F5. Reigns came back with a Superman Punch, then a second Superman Punch and a third Superman Punch. Reigns did his big yell with the fans joining in. Reigns tried to climb out, he kicked Lesnar down and Lesnar prevented Reigns from climbing out. Lesnar with an elbow smash that knocked down Reigns. Lesnar was on the top rope and Reigns came out of the corner with a Powerbomb. Samoa Joe was shown watching backstage because he faces Reigns at Backlash on May 6. Reigns whipped Lesnar into the cage three times. Reigns nailed Lesnar with a Spear. Lesnar back up and Reigns hit a second Spear, but there was no cover from Reigns. Reigns ran the ropes and hit a third Spear for a two count as Lesnar got his left shoulder up. Reigns tried to walk out the door, so Heyman slammed the door on Reigns' head. Lesnar capitalized with a F5 for two. Heyman sent a chair in the ring for Lesnar, so Lesnar took off his black gloves because it's bare knuckle time. Lesnar held up the chair, but Reigns came back with a Spear for the fourth time and that got a two count. Reigns nailed Lesnar in the back with the steel chair three times. They were hard chair shots to the back. Reigns hit another Superman Punch. Reigns hit a Spear while Lesnar was against the cage and Lesnar landed on the floor first, so Lesnar won the match because he hit the floor first. The match went about 10 minutes.
Winner by escaping the cage: Brock Lesnar
The finish is controversial because they said that Lesnar won the match due to hitting the floor first, but Lesnar landed on the cage and Reigns had his feet hit the floor first. The announcers tried to explain it that the ref made the ruling, but clearly there was a mistake there.
Analysis: **1/4 Good effort by both guys having a match with big moves from the beginning, but the finish was poorly done because they had to lie about the rules to the fans to tell the story that Lesnar is still the champ. Anybody that watched the finish knows that Reigns really won because his feet hit the floor first, so they ended up botching it or the cage broke in a way that they didn't expect. I'm sure it will be addressed on Raw. I'm also very surprised that Reigns was booked to fail to win again, but for whatever reason WWE is hesitant to have him beat Lesnar. It's hard to explain at this point other than maybe WWE realizes it should be Strowman that beats Lesnar for the Universal Title.
Lesnar left up the ramp with Heyman while Reigns was still down outside the ring.
Analysis: There were six matches where champions defended titles and none of them lost.
The announcers plugged the Backlash card. They added Styles vs. Nakamura for the WWE Title one more time. I think that's where Nakamura becomes WWE Champion.
The Royal Rumble match is next and they showed a big trophy backstage as well as a green Championship title.
A commercial aired about WWE Network programming coming soon.
Here are the rules for the Greatest Royal Rumble.
The official rules for the Greatest Royal Rumble Match…

It is about to get underway RIGHT NOW LIVE on @WWENetwork! #WWEGRRpic.twitter.com/3HLd6CPsJu

— WWE Network (@WWENetwork) April 27, 2018
The 90 seconds thing is a lie.
The winner of the Royal Rumble gets a giant trophy as well as a green championship as the winner of the match.
UP NEXT: The trophy and THIS beautiful championship will be at stake in the first-ever 50-MAN Greatest Royal Rumble Match! #WWEGRRpic.twitter.com/Ifz1gy2FsP

— WWE (@WWE) April 27, 2018
Daniel Bryan entered first for the Greatest Royal Rumble. Dolph Ziggler was up next as the second man in the match.
50-Man Royal Rumble Match
Daniel Bryan is #1 and Dolph Ziggler is #2. The announcers talked about what it would be like if one of them lasted the whole match with 50 men, which feels like a giveaway that it's going to happen. I like both guys a lot, but not a lot happened with them. Sin Cara is #3 with a Powerbomb on Ziggler and Cara nailed a senton bomb on Bryan. Ziggler worked over Sin Cara with a superkick followed by a clothesline that eliminated Sin Cara, so it was about one minute in the match for Sin Cara. Curtis Axel is #4 to no reaction from the crowd. Axel with forearms on Ziggler and slammed him down. Mark Henry is #5 as a recently retired and recent inductee in the WWE Hall of Fame. Good reaction for the World's Strongest Man as he picked up Axel and dumped him over the top and a Henry headbutt eliminated Axel easily.
It's Mike Kanellis at #6. He hasn't been on television that much in the last six months or so. As soon as Kanellis entered, Henry hit him with a clothesline to get rid of him. Cole was yelling that it might be a record elimination. The record elimination is one second by Santino. The #7 entrance is a man named Hiroki Sumi and he's a sumo wrestler from Japan that is 398 pounds as Cole talked about his credentials. Henry had a face off with Sumi. They had the big staredown, Henry pushed him towards the rope and Henry dumped Sumi out of the ring. Bryan and Ziggler worked together to dump Henry out of the ring. That meant it was back to Bryan and Ziggler until Viktor ran down to the ring at #8. Viktor nearly tossed out Ziggler. Viktor hit Bryan with a knee off the middle ropes. Bryan yanked on the left arm of Viktor and dumped him out of the ring. I'm timing some of the intervals and some of them are going at around 70 seconds, so it's not true to the 90 seconds that it usually is. Kofi Kingston is #9 in the Rumble match, he knocked down Ziggler and hit a boom drop. Kingston tried to dump Bryan, but Bryan managed to hold on. Bryan worked over Kingston with kicks. It's Tony Nese from 205 Live at #10 to absolutely no reaction. He has nice abs, though. Just ask him. Nese tripped up Kingston and tried to toss him, but he had no success with that.
Dash Wilder of The Revival is #11 and he tried to eliminate Ziggler. Cole was freaking out wondering how Ziggler was still in the match. It's not that hard to understand. There's a surprise at #12 because Hornswoggle is back and the crowd loves him! They dumped Wilder out of the match. Hornswoggle hit a Samoan Drop on Kingston, which was funny. Hornswoggle went up top and Ziggler hit him with a superkick. Hornswoggle bit Ziggler's hand and Nese hit Hornswoggle with a knee to eliminate him. It's Primo Colon at #13. He tried to do a springboard spot off the middle ropes, but he slipped. Some crowds may boo a slip-up like that, but this crowd did not. Bryan hit a Tornado DDT on Kingston. Xavier Woods of The New Day is #14 to join his buddy Kofi Kingston. Woods saved Kingston from an attack from Nese with a headbutt. Primo tried to get the New Day guys, but Kingston landed on Woods' back. Woods climbed to the top rope with Kingston on his back, so Kingston jumped off Woods' back with a cross body block. Woods and Kingston did their dance. Nese joined in with them, but Kingston and Woods ended up dumping Nese out of the match. Bo Dallas is #15 to no reaction. Dallas with a clothesline on Woods. Bryan and Ziggler have been in the match for 20 minutes.
Big name at #16 because it's Raw General Manager Kurt Angle. Two German Suplexes by Angle and he tossed out Primo and Dallas. Ziggler charged at Angle, but Angle caught him and hit an overhead belly to belly to eliminate Ziggler after 22 minutes of action for Ziggler. Scott Dawson of The Revival is #17. There wasn't a lot happening there as guys were just pairing off into the corner. Goldust is #18 with Cole noting it's a monumental moment because it's his 13th Rumble match, trailing only Kane, who has 17 Rumble appearances. Kane sent Woods onto the apron. Bryan was on the top rope and nailed a flying knee to the face of Kingston. Konnor of The Ascension is #19 to no reaction. Konnor nearly eliminated Kingston, so Woods saved his buddy Kingston. Elias is #20 with Cole acting really excited as Elias walked out there with his guitar. There was a microphone on Elias as he did his promo on the way to the ring. Elias did his "WWE stands for" bit and the crowd chanted "Walk With Elias" so they knew that spot. Elias took about one minute to get into the ring. Elias went in the ring and eliminated Kingston, Woods and Konnor while they were battling against the ropes.
Luke Gallows is #21 while I don't care that much because Angle and Bryan were matching up. Angle hit a German Suplex with Bryan landing on his stomach. Bryan came back with the kicks to the chest. Angle went for an ankle lock, Bryan fought out of it, Bryan charged in and Angle hit an Angle Slam on Bryan. Elias eliminated Angle, who is his boss on Raw. That could be worked into a storyline. Rhyno was #22 and there wasn't much of a reaction for him while Cole noted that Bryan has passed the 30 minute mark. It's very possible that Bryan will break the record held by Rey Mysterio. Drew Gulak is #23 and he didn't do anything when he got in there. It's Tucker Knight at #24 from the NXT tag team Heavy Machinery. Knight eliminated Gulak easily when he got in there. Bobby Roode is #25 as we have reached the halfway point in the match about 33 minutes into it. Goldust was eliminated shortly after Roode got in there. Roode eliminated Dawson with a slingshot like move into the corner.
Analysis: The Bryan and Angle spot was fun. I hope it's something that can lead to a future match between them.
Fandango is #26 with Cole calling it right away, Graves wondering how he knew it was him instead of Breeze and Cole noted it said Fandango on the screen. Elias was able to hang on to avoid an elimination, which made Cole happy. It's Chad Gable at #27, who is in a face role on Raw now. Gable with an arm drag on Fandango. Gable had Knight on his shoulders and dropped him with an Electric Chair Drop. Bryan worked over Gable with some kicks. They are very good technical wrestlers. Rey Mysterio is at #28 to a nice ovation. Mysterio eliminated Gallows easily and that drew a good response. Mysterio was caught by Gable, he landed on Gable and hit a Tornado DDT on Gable. Mojo Rawley entered at #29 and Cole noted he won the Andre battle royal last year. Rawley was in Saudi Arabia for over a week to promote the event. Rawley nailed a clothesline on Fandango to eliminate him. Tyler Breeze of Breezango was up next at #30 and he greeted his buddy Fandango in the aisle. Rawley tried to eliminate Breeze, but Breeze jumped in Fandango's arms until Rawley shoved Breeze to eliminate him. Knight nailed a Thesz Press on Gable. Bryan nailed Knight with the kicks to the chest followed by a kick to the head. Cole said Bryan has been in the ring for 43 minutes, but I have it at 40 minutes.
Big E is #31 as the last man from the New Day group. Big E had pancakes in his tights and he threw them at Knight. Saxton was excited about the pancakes. Big E hit the Big Ending on Knight and he tossed him out of the match. Big E tossed more pancakes onto Knight. The match is 42 minutes old and Karl Anderson is in there at #32, so do the match and you can see the intervals are just over one minute in length. Anderson with a kick on Bryan followed by a spinebuster on Roode. Big E ran over Anderson with a clothesline. Apollo Crews is #33 with a standing moonsault on Gable and Crews tossed Gable out of the ring to eliminate him. There was a rough landing for Gable that the announcers mentioned. I hope he's okay. Roderick Strong of The Undisputed Era in NXT is #34 with a dropkick on Elias and a backbreaker on Roode. Strong with a backbreaker on Anderson and a backbreaker for Mysterio as well. Strong hit a gutbuster on Big E with Graves saying Strong is going to win this thing. Nope. Strong eliminated Rhyno. It's a big name at #35 with Randy Orton's entrance getting a loud reaction from the crowd. Orton with clotheslines and a powerslam on Anderson. Crews went for a splash off the ropes and Orton turned it into a RKO on Crews. Orton eliminated Anderson and Rawley back to back. Orton picked up Crews and eliminated him easily.
Heath Slater is #36 wearing his shirt about how he has kids. Cole was screaming about Bryan in trouble even though nobody gets eliminated that way. Slater tried to eliminate Elias, but Elias held on. Babatunde from NXT is #37. He's a big man that's around 7 feet tall. I honestly don't know much about him and I know a lot about most people. He's a very big man as he ran over Roode with a shoulder tackle. Bryan's chest had red marks from all the punishment he has taken in the match. Baron Corbin is #38 with Graves noting that Corbin won the Andre battle royal a few years ago. Corbin pulled Elias out of the ring and whipped him into the steel steps. Corbin with kicks for everybody and a Deep Six slam on Mysterio that looked impressive. Corbin did his under the ropes and slide back in for a clothesline on Strong. Corbin dumped Roode over the top to eliminate him. Corbin eliminated Strong and Graves changed his pick to Corbin. Titus O'Neil is #39 and he apparently fell down before going into the ring. The announcers laughed about it. They replayed it and O'Neil went head first into the bottom of the ring. That was hilarious. Bryan tried to dump Orton out, but it didn't happen. Dan Matha is #40 in the match and he's from NXT. There were more replays of O'Neil falling under the ring for his entrance.
https://twitter.com/totaldivaseps/status/989965137204441088
Braun Strowman is #41 to a big ovation as expected. He is the favorite to win the match. Strowman dumped out three guys: Babatunde, Matha and Slater. Everybody in the match tried to eliminate Strowman, but they couldn't do it. Tye Dillinger was #42. Strowman dumped O'Neil and Strong. Orton hit a dropkick on Strowman, Mysterio dropkick to the knee and a 619 connected on Strowman. Orton hit a RKO on Strowman, but Orton hit Orton with a seated senton off the top. Corbin with a clothesline that eliminated Mysterio, Orton eliminated Corbin and Elias dumped Orton out. Strowman knocked Elias down leading to Elias going to the floor. Curt Hawkins is #43. Hawkins tried to run away, but Strowman chased him down and brought Hawkins back into the ring. Strowman ran over Bryan, who was on the floor and Strowman kicked Elias. Strowman threw Elias back in the ring. Strowman hit a clothesline on Hawkins to eliminate him. Strowman charged Elias, Elias moved and Strowman hit the turnbuckle. Bobby Lashley is #44 and he got rid of Elias easily. It was 35 minutes for Elias in the match. Daniel Bryan got back in the ring with a dropkick on Strowman and Lashley on the other side. Bryan hit four dropkicks on each guy. Great Khali is #45 and it's going to take him a while to get to the ring. He walks very slowly. The crowd gave him a big reaction. The four guys in the ring are: Bryan, Strowman, Lashley and Khali. Khali chop to Lashley, Bryan and Strowman. Lashley and Strowman eliminated Khali together.
Kevin Owens is #46 with cannonballs for Lashley and Strowman. Bryan nailed Owens with a kick. Owens came back with a Popup Powerbomb. Shane McMahon got a loud reaction at #47. Shane ran in there going after his rival Owens with a flying elbow smash on Owens. Shane kicked Owens in the head and hit a DDT on him. Shane danced around the ring and he had a staredown with his buddy Daniel Bryan. They double teamed Owens with yes kicks to the chest. Shelton Benjamin is #48 joining Lashley, Strowman, Bryan, Shane and Owens in the match. Benjamin with a spin kick on Shane followed by a step up knee on Lashley. Strowman tossed Benjamin down when Benjamin tried to attack him. Owens told everybody else in the ring they need to work together to get Owens out of the match. The other wrestlers worked together on Strowman, but Strowman fought his way out of the corner. Big Cass is #49. I'm still not used to his generic theme song. Bryan waited for Cass when he got there. Cass worked over Bryan with punches and Cass with a kick on Strowman. Benjamin with a knee on Strowman, Lashley with a shoulder tackle on Strowman and Shane hit the Coast to Coast dropkick on Strowman that sent Strowman to the floor by going under the bottom rope. Cass with a running splash on Owens in the corner. Cass with a fallaway slam. It's Chris Jericho at #50 and he got a big reaction. Jericho had a scarf with lights and Owens was ready for him.
The final men in the Rumble match: Strowman, Bryan, Owens, Lashley, Benjamin, Jericho, Cass and Shane McMahon.
Jericho with a Lionsault on Owens. Jericho with a clothesline on Benjamin to eliminate him. Jericho applied the Walls of Jericho on Owens in the middle of the ring. Big Cass nailed a big boot to the face. Lashley tried a delayed suplex on Cass, but didn't lift him all the way and it was a rough landing for Cass. Ouch. That was brutal. The announcers tried calling it a brainbuster, but it was really just Lashley not able to hold Cass due to how big Cass is. Bryan got going again with a corner dropkick on Owens. Shane McMahon was on the top rope, Strowman was on the apron and he tossed Shane off the top rope through the announce table. Ouch. Cole was screaming about it because it was a huge move. Fans were chanting "this is awesome" for them. Strowman caught Lashley in his arms and dumped him out. Strowman also tossed Jericho out. Strowman tossed Owens out.
Final three are Strowman, Cass and Bryan. Strowman was up against the ropes, so Bryan tried to dump him out. Strowman managed to hang on. Cass nailed Bryan in the head with a kick. Cass dumped out Bryan. Bryan was in the match for 1 hour, 16 minutes or 76 minutes. That's the all time record. Strowman and Cass are the final two. It's good to be tall.
Cass tried to clothesline Strowman out, but Strowman put Cass on the top rope to crotch him. Strowman ran the ropes and hit a running shoulder tackle to Cass to eliminate him. The match went 77 minutes.
Winner: Braun Strowman
Strowman celebrated the win and the crowd cheered him.
Analysis: ***1/2 It was a long, grueling match that was fun to watch with Daniel Bryan as the star of the match with his record setting performance. I think it's amazing that they would book Bryan to go for that long when he wasn't wrestling for three years, but obviously the decision makers felt comfortable in having Bryan work for over an hour in this match. Strowman was dominant in the match and I'm not surprised that he got the win. He was the right choice. Big Cass eliminated Bryan made sense due to their feud and the match they have at Backlash. The bump by Shane McMahon through the table was brutal and very risky, but it looked like he landed as safe as he could. The funniest moment was the fall by Titus O'Neil and I loved how the announcers laughed about it so much. The crowd was into the match for the big names, but there was a lot of silence along the way because of how many midcarders were involved.
Strowman was in the ring with WWE Chairman Vince McMahon and a Saudi official. There was a trophy in the ring as well as the green championship title. Strowman held up the title above his head as some music played. Fireworks went off in the stadium. Strowman posed with the title.
Analysis: It's not a new title or something Strowman is going to defend. It's just something to reward him as the winner of this match.
The show signed off just before the five-hour mark. A video package aired to show highlights of the show.
This event had a run time of 4 hours, 58 minutes. If you count the video after the show it was 5 hours, 1 minute.
CONGRATULATIONS to @BraunStrowman on making history as the WINNER of the first-ever Greatest Royal Rumble Match! #WWEGRRpic.twitter.com/X3gEmMqNRl

— WWE Universe (@WWEUniverse) April 27, 2018
Here's the Elimination Order. Thanks to my friends at Rajah.com for it.
Elimination order
Sin Cara (by Dolph Ziggler)
Curtis Axel (by Mark Henry)
Mike Kanellis (by Mark Henry)
Hiroki Sumi (by Mark Henry)
Mark Henry (by Daniel Bryan and Dolph Ziggler)
Viktor (by Daniel Bryan)
Dash Wilder (by Daniel Bryan and Hornswoggle)
Hornswoggle (by Tony Nese)
Tony Nese (by Kofi Kingston and Xavier Woods)
Bo Dallas (by Kurt Angle)
Primo Colon (by Kurt Angle)
Dolph Ziggler (by Kurt Angle)
Konnor (by Elias)
Kofi Kingston (by Elias)
Xavier Woods (by Elias)
Kurt Angle (by Elias)
Drew Gulak (by Tucker Knight)
Goldust (by Bobby Roode)
Scott Dawson (by Bobby Roode)
Luke Gallows (by Rey Mysterio)
Fandango (by Mojo Rawley)
Tyler Breeze (by Mojo Rawley)
Tucker Knight (by Big E)
Chad Gable (by Apollo Crews)
Rhyno (by Roderick Strong)
Karl Anderson (by Randy Orton)
Mojo Rawley (by Randy Orton)
Apollo Crews (by Randy Orton)
Bobby Roode (by Baron Corbin)
Roderick Strong (by Baron Corbin)
Babatunde Aiyegbusi (by Braun Strowman)
Dan Matha (by Braun Strowman)
Big E (by Braun Strowman)
Heath Slater (by Braun Strowman)
Titus O'Neil (by Braun Strowman)
Tye Dillinger (by Braun Strowman)
Rey Mysterio (by Baron Corbin)
Baron Corbin (by Randy Orton)
Randy Orton (by Elias)
Curt Hawkins (by Braun Strowman)
Elias (by Bobby Lashley)
The Great Khali (by Braun Strowman and Bobby Lashley)
Shelton Benjamin (by Chris Jericho)
Shane McMahon (by Braun Strowman)
Bobby Lashley (by Braun Strowman)
Chris Jericho (by Braun Strowman)
Kevin Owens (by Braun Strowman)
Daniel Bryan (by Big Cass)
Big Cass (by Braun Strowman)
Five Stars of the Show
Daniel Bryan
Braun Strowman
Seth Rollins
Finn Balor
AJ Styles
Shoutout to Titus O'Neil for his memorable fall as well.
Final Thoughts
It gets a 6.5 out of 10 from me.
Good show from top to bottom with a lot of solid matches, but not a great show. There wasn't a standout match or something that I'd consider a match of the year, which is fine. The results were very predictable aside from Lesnar winning over Reigns again because I didn't expect that at all. Strowman winning the Rumble was the right call. Bryan was the star of that match, though.
I think the event came off well with a crowd that was happy to see WWE in their country. Here's hoping that when WWE goes back, there can be some women's matches on the card next time.
Pay-Per-View Rankings for 2018
Royal Rumble – 8
WrestleMania – 7
Fastlane – 7
Greatest Royal Rumble – 6.5
———
Thanks for reading this review. My contact info is below. I'll be back next week with Raw and Smackdown reviews as usual.
Email: mrjohncanton@gmail.com
Twitter: @johnreport