The John Report: WWE Backlash 2020 Review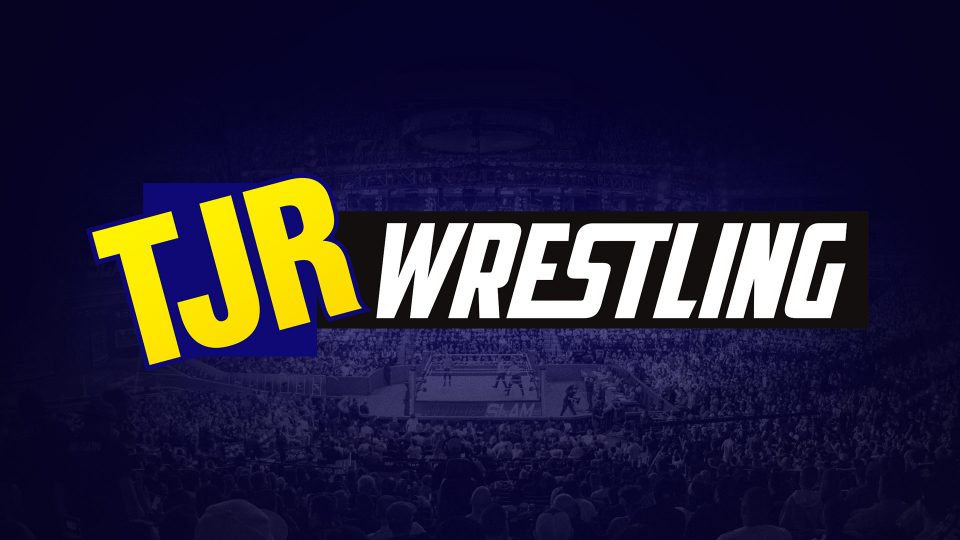 Welcome to the WWE Backlash 2020 review on TJRWrestling. It's the third straight WWE main roster (Raw and Smackdown) pay-per-view at the WWE Performance Center in Orlando. What makes this a bit different from WrestleMania and Money in the Bank is that WWE will have developmental wrestlers in the crowd as fans to make some noise, so that will help with the atmosphere.
Going into the show, we found out that Edge suffered a torn triceps during his match with Randy Orton at Backlash, which was taped last week. That's going to cause Edge to miss something like eight months of action, so he's out the rest of the year. That's brutal, but I hope he can come back strong next year. That was the only match on this show taped earlier and everything else we see during Backlash is live. Let's get to it.
It's time for the Kickoff Show match. Andrade was joined by manager Zelina Vega in some ridiculous high heel shoes because she's a shorter woman, so she can see above the apron easier. Angel Garza was there too. Apollo Crews entered as the United States Champion after beating Andrade for the title last month. The Raw announce team of Tom Phillips, Samoa Joe and Byron Saxton called this match. As the match was about to begin, Kevin Owens entered to watch the match. Owens had a pink t-shirt on top of one of his shirts. Owens joined commentary for the match.
United States Championship: Apollo Crews vs. Andrade (w/Zelina Vega and Angel Garza)
They did a spot with Crews running the ropes, he missed a dropkick and Andrade got a headlock. Owens was doing some play by play while saying Garza "is no Angel" that doesn't live up to his name. Good point! Andrade choked Crews over the top rope. They battled on the floor with Crews hitting a back body drop on the bottom of the ramp. Crews with a back kick on Andrade followed by a moonsault off the apron onto a standing Andrade on the floor. Crews with a suplex into a slam. Andrade came back by sending Crews face first into the middle turnbuckle. Andrade with a running double knee attack against the turnbuckle for a two count. Andrade went to the ropes, Crews went after him with chops, Andrade tripped him up and worked over Crews with some hard chops to the chest. Andrade went for a double foot stomp, Crews moved and Crews hit an overhead belly to belly suplex into the turnbuckle. Crews with shoulder tackles to the ribs, then a running corner splash and a spinebuster. Crews wanted an Olympic Slam, Andrade slipped out and Crews hit a dropkick. Crews to the apron, Andrade with a forearm and they battled on the apron by exchanging chops. Andrade jumped over the top into a DDT in the ring for a two count. That was a cool move. Andrade to the turnbuckle, Crews with a jump kick and a press slam. Crews with a standing moonsault and a standing Shooting Star Press. Garza to the apron, so Owens grabbed him and hit a Stone Cold Stunner on the floor. Crews was distracted by that, Andrade tried a move, Crews blocked and Crews hit a Toss Powerbomb into a pin for the victory at 7:25.
Winner by pinfall: Apollo Crews
Analysis: **1/2 A solid match between two guys that have worked a lot as of late. They had some cool spots in the match with Garza predictably trying to interfere, then Owens took him out and Crews managed to retain. Crews beating Andrade again likely takes Andrade out of the US Title picture for now.
Post match, Crews celebrated with the title and got a handshake from Owens. Vega was angry about what happened at ringside. Crews continued to celebrate to end it.
===
WWE Backlash
From WWE Performance Center in Orlando, Florida
Sunday, June 14, 2020
The opening video package focused on the history between Edge and Randy Orton set up their match in the main event that WWE is billing as quite possibly the Greatest Wrestling Match Ever. They showed highlights of both guys from all their success in singles, their work as a team and all of the recent build to this match. Both guys have joked about the promotion of the match on Twitter, but that's not going to make the video package.
The team of Alexa Bliss and Nikki Cross entered for the opening match. The IIconics were up next. The Smackdown announce team of Michael Cole and Corey Graves were at ringside to call this match.
Bayley and Sasha Banks were interviewed backstage with Bayley saying they were the best tag team champions ever. Bayley wanted to be called Bayley Dos Straps since she has two titles. Kayla Braxton asked a question to try to cause problems between the champions. Banks said that their friendship is unstoppable. Banks entered and Bayley continued the promo to talk about how great she is.
Women's Tag Team Championships: Bayley and Sasha Banks vs. Alexa Bliss and Nikki Cross vs. The IIconics (Peyton Royce and Billie Kay)
Three women are legal while the other three women are on the apron, so Bayley, Kay and Cross started. Bayley and Kay did a head whip on Cross to take her down. Bliss tagged in against Banks with a punch. The six women faced off in the ring. Banks with a deep arm drag on Royce and Royce managed to get a two count, but then Banks came back for two of her own. Bliss and Royce exchanged pins, then Royce nearly beat Banks with a pin attempt and Bliss broke that up. All six women had another standoff before it turned into a brawl. Bliss with a slap on Royce and Banks. Cross tagged in with a running splash on Banks, but then Royce hit a spin kick to Cross for two. Bayley worked over Cross with shoulder tackles, a running elbow missed and Kay tagged in with a boot to the face of Cross for two as Bayley broke up the pin. Kay with a punch to Bayley followed by a suplex. Banks went into the ring to knock Royce out of the ring and Bayley rolled up Kay for two. Banks went in illegally and hit a running knee to the face of Kay for a two count as Cross broke up the pin. Cross hit a bulldog/clothesline at the same time. Bliss got the tag for her team with clotheslines for Bayley and Royce, who was legal. Bliss with a trip on Royce, she sent Bayley into the ropes and Bliss with punches on Bayley and Banks. Bliss did it to Royce too. Bliss punched Kay off the apron to the floor. Bliss with a cross body block on Bayley and Royce. Banks tagged in and Royce hit a cross body block on Banks and Bliss landing onto the three other wrestlers. A good idea in theory, but it didn't look great. Royce with a knee to knock Bayley out of the ring. The IIconics hit a double team slam on Banks. Cross and Bliss back in with dropkicks. Cross lifted up Royce into a Spike DDT by Bliss. Kay pulled Cross out of the ring. Bliss went up top and jumped off with the Twisted Bliss splash on Royce. Banks went into the ring, hooked the arm/legs of Bliss and sat on top for the pinfall win at 8:50.
Winners by pinfall: Bayley and Sasha Banks
Analysis: **3/4 It was a solid match with a nice finish. They didn't get that much time, so they worked at a fast pace. I liked the finish with Banks stealing the pin after Bliss hit her finisher and the way Banks covered Bliss was creative instead of the typical ROLLUP OF DEATH~! that I don't like to see too often. The champs retaining made sense although I still don't think they will have a long title reign.
Post match, Banks and Bayley celebrated with their titles as they remain champions.
Braun Strowman was shown driving up to the WWE PC in a black Buick earlier today. It was the car that Miz and John Morrison destroyed a few weeks ago, so Strowman got the windshield fixed. Good parking job by Strowman.
A commercial aired for WWEShop merchandise.
A commercial aired for the next WWE PPV – Extreme Rules on July 19. There's a new logo for it. I guess this logo is more extreme.
There was a video package for the Jeff Hardy match against Sheamus. They have built this up for the past two months with Jeff getting accused of drunk driving and claiming Sheamus did it, but Sheamus denied it. This past week on Smackdown, Jeff tossed some "urine" onto Sheamus during a drug test. That was edited out of some West Coast feeds of Smackdown. It was shown during this video package. At least they have a personal storyline to set up the match.
Jeff Hardy was up first as the Smackdown announcers remained on hand to call this match. The crowd was clapping along with the classic Hardy Boyz theme. Sheamus was up next as the heel opponent.
Sheamus vs. Jeff Hardy
Hardy grabbed a tight headlock, Sheamus knocked Hardy down and then Hardy came back with a dropkick to the left knee. Hardy with a running cross body attack on Sheamus against the turnbuckle. After the referee made Jeff move back, Sheamus decked Hardy with a clothesline. Sheamus sent Hardy into the ropes, but Hardy came back with a running dropkick to knock Sheamus off the apron to the floor. Hardy jumped off the steel steps to knock down Sheamus with a running body attack. Hardy sent Sheamus into the announce table and back into the ring. Hardy took the top half of the steel steps off, then back into the ring and Sheamus drove Hardy into the turnbuckle. Sheamus worked over Hardy with elbows to the head. Sheamus picked up Hardy and sent him legs first into the top of the ring post. Sheamus with a spinning slam to the side followed by a knee drop off the middle ropes for a two count. Sheamus worked over some more with the Irish Curse Backbreaker two times for a two count. Sheamus grabbed a chinlock. Hardy got out of that with a jawbreaker and then Sheamus hit a running knee for a two count. Hardy sent Sheamus into the turnbuckle and then he hit a belly to back suplex as both guys were down on the mat. Hardy with punches, but then Sheamus stopped him with a clothesline. Sheamus jumped off the top, Hardy moved and Hardy hit the Whisper in the Wind twisting splash onto a standing Sheamus for a two count. Hardy with punches, then an atomic drop, double leg drop and a low dropkick for a two count as Cole busted out his "vintage Hardy" line. Sheamus got a rollup for two, Hardy with a mule kick, Hardy ducked the Brogue Kick attempt and Hardy hit a Slingblade neckbreaker. Hardy slowly went to the top rope, Sheamus joined him up there and Hardy shoved Sheamus down. Hardy went up for a Swanton Bomb attempt, but Sheamus knocked him down and Sheamus hit the White Noise slam for a two count. Sheamus slapped on the Texas Cloverleaf submission on the legs of Hardy, but Jeff got to the ropes to break it.
Sheamus remained in control as he kicked Hardy towards the apron. Sheamus worked over Jeff with the ten forearms to the chest while Hardy was against the ropes. Hardy came back by sending Sheamus into the ring post and Hardy hit a Twist of Fate. Hardy went up top and hit the Swanton Bomb, but Sheamus got his left leg on the bottom rope because Jeff hooked the right leg. It was obvious that was coming based on where they were placed in the ring. They left the ring with Hardy running across the railing and Sheamus hit a Brogue Kick to knock Hardy down. Back in the ring, Sheamus hit another Brogue Kick and covered for the pinfall win at 16:50.
Winner by pinfall: Sheamus
Analysis: ***1/4 This was a pretty good match with Sheamus dominating most of it, Jeff making the big comeback to nearly win and then Sheamus found a way to win. I liked the finish because it was after Jeff got the two count with the Swanton Bomb due to Sheamus getting the foot on the ropes. When they went to the floor, Jeff tried another big move, but it cost him when Sheamus hit the first of two Brogue Kicks. I picked Sheamus to win because Jeff beat Sheamus on Smackdown in the IC Title tourney, so this is Sheamus getting the win back and I think they'll have a third match with a stipulation at Extreme Rules next month. That's just my hunch anyway.
There was a commercial for Nestle Pure Life featuring Titus O'Neil and the WWE 2K Battlegrounds video game.
The Miz and John Morrison were interviewed by Kayla Braxton backstage. The wrestlers were informed that whoever pins Braun Strowman will be the sole Universal Champion. They won't be co-champions. The wrestlers were surprised by that. They trash talked Strowman. Otis and Mandy Rose showed up with Otis holding Money in the Bank and Otis warned them he may cash in tonight. Mandy said whoever wins may not be Universal Champion for very long.
Analysis: It's always nice to see Mandy. That's all I have for that.
The Raw announce team of Tom Phillips, Samoa Joe and Byron Saxton were there to call the first Raw match of the main show.
A video package aired for Asuka defending the Raw Women's Championship against Nia Jax.
Nia Jax made her entrance first as the challenger with Samoa Joe putting her over as a superior athlete. Asuka was next up as the Raw Women's Champion for her first PPV title defense of that title.
Raw Women's Championship: Asuka vs. Nia Jax
Asuka went after Jax by jumping on her back, but then Jax came back with a headbutt. Asuka sent Jax into the turnbuckle, Jax with a backhand to the face and Asuka slapped on an octopus submission hold pulling back on the right arm. After Jax powered out of that, she hit a running clothesline. Jax sent Asuka into the ropes leading to a body attack by Jax. Running corner splash by Jax and she tossed Asuka across the ring. Body slam by Jax for a two count. Jax pulled back on Asuka's arms against the ropes. Asuka ran at Jax leading to Jax hitting a spinebuster for a two count. Jax slapped on a headlock, then Jax slapped on a guillotine choke, but Jax broke free into a Jackhammer slam for a two count. Asuka came back with a spinning back fist after Jax asked where Kairi was and Asuka avoided a splash leading to a running knee to the face for two. Jax sent Asuka into the turnbuckle, Asuka with a missile dropkick off the middle ropes and a running hip attack for two. Asuka with kicks to the head, but then Jax caught her and hit a sitout Powerbomb for a two count. Asuka got back into it by going to the top, Jax went up to her and Asuka dragged Jax out of the ring. Asuka attacked with a running armbar on the floor, Jax powered out of it and then Asuka kicked Jax in the head to knock her down. The referee was counting them while they were on the floor and Asuka didn't get back into the ring before ten, so it was a double countout after at 8:25.
Match Result: Double Countout
Analysis: *3/4 A double countout is never going to be liked by fans because when it comes to PPV matches, the fans want clean finishes. I think they did it this way because they want to keep the feud going and also add Charlotte Flair to it. Asuka was tremendous as the babyface that took a beating and kept on coming back going for armbars. Asuka is so great. I say it all the time because it's true. I know that a lot of fans hate Jax and don't want to praise her ever, but I thought she did well here. I also like seeing Jax doing power moves like the Jackhammer and Powerbomb because a taller woman like her should be doing stuff like that. All I'm saying is do moves that a bigger wrestler should be doing. It makes sense to me.
Post match, Asuka hit a running hip attack off the apron to knock Jax down. Asuka left with her title.
Analysis: I assume we get Asuka vs. Charlotte Flair vs. Nia Jax at the next PPV, Extreme Rules. Then they can do Asuka vs. Flair in singles at SummerSlam. I have no idea if that's the plan, but it makes sense to me.
MVP was backstage in a suit while talking on a phone. Lana spoke about how this was a big night for her husband Bobby Lashley. MVP reminded her that he wasn't the one that didn't want Lana at ringside, it was Bobby. MVP said she won't say anything to Bobby about it and then MVP left. Lana stood there without saying anything else.
A video package aired about Braun Strowman's Universal Title match against The Miz and John Morrison. It's been a weak feud with some bad comedic moments.
The Miz and John Morrison made their entrance for the Universal Title match. They cued up the PPV debut of their music video: "Hey! Hey Hey." That's the title that it said on the screen. A cheesy music video aired as they sang some cheesy lyrics or at least lip synched while some actual singers might have done the singing. Some of the lyrics were things like "hey hey ho ho, Braun Strowman needs to go." They also made fun of Braun wearing crocs too. Anyway, the video ended and then Braun Strowman made his entrance.
Universal Championship: Braun Strowman vs. The Miz and John Morrison
Strowman sent Morrison into the turnbuckle, Morrison avoided strikes and tagged Miz in. The heels worked together with a double dropkick, Morrison with a kick to the head, but Strowman got his hands on Morrison and then a punch from Strowman sent Morrison to the turnbuckle. Miz draped Strowman's throat against the top rope, Miz with a kick that didn't connect at all, so Cole said it "just barely" connected. Strowman with a kick to the ribs of Miz and sent him into the corner with Morrison bumping off the apron to the floor. Strowman tossed Miz out of the ring, then Strowman to the apron where Morrison hit a springboard kick. Miz with a running dropkick and Morrison hit a twisting dive over the top onto Strowman on the floor. Back in the ring, Miz with a kick for a one count. Morrison worked over Strowman with forearms to the face, kicks to the back and a knee to the face. Miz back in for a double DDT for a one count. Miz worked over Strowman with kicks to the chest. Strowman came back with an elbow, a boot to the chest and punch that knocked Morrison off the apron. Strowman tossed Miz across the ring. Strowman charged, Morrison tagged in and saved Miz as Strowman hit the ring post. Morrison two springboard kicks to the head and a running knee that didn't look like it came close to connecting or looking like it did. Miz tagged in with a double axehandle off the top. Morrison tagged in as Miz hit a Skull Crushing Finale and Morrison hit a stomp from behind. Morrison covered and Miz pulled Morrison off, then Miz realized it was a mistake and he put Morison on top, which led to a power kickout from Strowman. Strowman gave Miz a big Chokeslam. Morrison off the top and Strowman hit him with an uppercut punch followed by a Running Powerslam for the pinfall win at 7:23.
Winner by pinfall: Braun Strowman
Analysis: ** This was a predictable win by Strowman that went as expected. In the preview I wrote: "They'll probably go ten minutes, Strowman will dominate for half, sell for a few minutes and then make the big comeback to win." It was under ten minutes and the heels actually got more offense than I thought, but it was essentially what was expected. The spot with Miz stopping Morrison from pinning could lead to problems between them, but it's not like people watching thought they might win.
Post match, Strowman celebrated with the Universal Title while Morrison and Miz were down at ringside.
They showed highlights of AJ Styles beating Daniel Bryan on Smackdown in a match that aired this past Friday. It was an incredible match.
AJ Styles was interviewed by Kayla Braxton backstage. Styles invited us to a celebration on Smackdown. Styles said that he thinks he's the greatest champion in WWE history and he wanted the greatest championship presentation. Styles said that Daniel Bryan likes to fight for his dreams while he likes to make his dreams happen. Styles said that Daniel Bryan is not phenomenal.
Analysis: I loved the Styles/Bryan match on Smackdown. Best WWE match this year so far. If the feud between Styles and Bryan continues that would be fine with me. Styles saying he's the greatest WWE Champion in WWE history could be a shot at Braun Strowman too, so maybe that's where it is headed. Strowman could be headed to another rivalry with Bray Wyatt as The Fiend, so I'm not sure what's next.
A video package aired for the WWE Title match between champion Drew McIntyre and challenger Bobby Lashley.
Bobby Lashley made his entrance first with manager/ally Montel Vontavious Porter joining him. Drew McIntyre was up next as the WWE Champion looking confident as usual. When Drew got in the ring, MVP distracted him and Lashley took advantage of that with the Full Nelson submission. Lashley took Drew down and several referees went into the ring to break it up. The referee asked Drew if he wanted to continue and Drew told him yes, so the referee called for the bell.
Analysis: It was a way to weaken the champion before the title match.
WWE Championship: Drew McIntyre vs. Bobby Lashley (w/MVP)
Lashley with a suplex into a slam for a one count as Joe talked about how Drew was in trouble right now. Lana was shown watching on a TV backstage to support "husband" Bobby Lashley. McIntyre hit a knee to the ribs to block a charge from Lashley, but then Lashley bounced off the ropes with a clothesline. McIntyre hit a Northern Lights Suplex and Lashley hit a neckbreaker for one. Lashley choked McIntyre across the middle rope as MVP trash talked McIntyre. Lashley went for a slam, McIntyre slipped out and hit a clothesline over the top to the floor. McIntyre drove Lashley back first into the barricade two times. Lashley had McIntyre on his shoulders and slammed him down. It looked like Drew slipped a bit and nearly landed on his head, so that wasn't a planned spot. Lashley picked up Drew leading to Bobby sending Drew face first into the ring post. McIntyre rolled out to the floor, Lashley charged and McIntyre gave him and overhead suplex into the barricade. McIntyre with a vertical suplex on the floor and then they went back into the ring. Lashley sent McIntyre into the turnbuckle, but Drew came back with a clothesline followed by a boot to the face. McIntyre went up top with a clothesline to the chest as both guys were down in the ring. Lashley charged into Drew leading to a spinebuster by McIntyre for two. McIntyre with a boot the chest, then off the ropes and Lashley hit a spinebuster for just a one count because that's what Drew does as the WWE Champion. That was an impressive looking spinebuster. Lashley sent McIntyre left shoulder first into the ring post followed by a flatliner for just a one count again. Lashley went for a Full Nelson, McIntyre blocked the attempt and Lashley did some punches. McIntyre got Lashley on his back and gave him a reverse Alabama Slam for a two count. Lashley sent McIntyre to the apron, McIntyre with a choke across the top. McIntyre jumped off the top, Lashley caught the right arm and slapped on a Crossface submission, but McIntyre powered out of it. McIntyre looked like he was going for a Tombstone, Lashley slipped out of it and Lashley slapped on an Ankle Lock. When Drew got out of that, Lashley charged and McIntyre slapped on the Kimura Lock on the left arm, but Lashley managed to get to the bottom ropes. McIntyre set up Lashley on the top rope leading to a superplex off the top.
McIntyre did a kip up to show he was doing just fine as he sold the neck injury. McIntyre went for the Claymore Kick, but Lashley came back with a Spear this time getting a two count as MVP had a shocked look on his face. That's when Lana showed up at ringside and Lashley didn't like it. Lashley didn't seem happy about it. Lana was on the apron, McIntyre with a Glasgow Kiss headbutt on Lashley to knock Lana off the apron onto MVP on the floor. McIntyre hit a Claymore Kick on Lashley for the pinfall win at 13:15.
Winner by pinfall: Drew McIntyre
Analysis: ***1/4 This was very good from the moment Lashley attacked pre-match right up until the final minute. As soon as Lana went out there, you could tell what was coming and it made me groan. I really liked some of the spots they did with some power moves by both guys, but also some technical wrestling where they were moving around like men much smaller than them. That spot where they did an Ankle Lock and then a Crossface spot right after was really smooth. It was Lashley's best match in a long time while McIntyre had a better match at Money in the Bank against Seth Rollins. McIntyre winning was what I expected because it's still relatively early in his title reign.
Post match, MVP stared at Lana and was not happy with her. Lashley said nothing to Lana and just walked to the back while Lana looked sad at ringside. McIntyre celebrated with the WWE Title after a successful title defense.
A commercial aired for WWE Network.
The Street Profits and Viking Raiders got into a brawl in the parking lot. Montez Ford gave Erik a hip toss onto Braun Strowman's car and that broke the windshield while the alarm went off.
There was a camera in the building as the Street Profits brawled with the Viking Raiders while some music played. They found some golf clubs with Street Profits trying to attack, but Viking Raiders had shields, an axe and Ivar had a bowling ball. Ford and Dawkins ran away. They went down to some hallway as the four guys realized they should put the weapons down and fight like men. That led to a brawl as music played again as if it was a movie. Erik with a knee lift on Ford and then Dawkins went brawling with Erik. Ivar got knocked down earlier. Ivar picked up the bowling ball that was there and was reminded of when they beat the Street Profits in bowling. Ivar rolled the bowling ball into the groin of Ford. They were outside the Performance Center with Erik down on the ground, Dawkins showed up out of nowhere and gave Ivar a Spear through a door. Ivar ended up fantasizing about turkey legs. Ivar said "Anything you can do" and Dawkins said "we can do better." All four guys went out of the building again. They all complained about how much this fight escalated. Ivar said "let's take this outside" and the others noted they were already outside. Oh WWE comedy. That led to a bunch of guys showing up on motorcycles. There were seven of them with helmets on.
It was Akira Tozawa wearing one of the helmets. Tozawa spoke in Japanese saying "Anything You Can Do, We Can Do Better." It said it on the screen. The Street Profits and Viking Raiders said they were ninjas on bikes and Ivar said that they had to do this together. I was losing my interest by this point. The Street Profits and Viking Raiders worked together to beat the "ninjas" up in the parking lot. Tozawa was alone for his team and he signaled for more help. It was a very tall man named Jordan Omogbehin (he's about 7'3″) and he had a sword in his hand. Ivar managed to get a turkey leg in his hands. The Street Profits and Viking Raiders ran away by going on top of a truck and running across. Ivar was tired of running because he's the fat one. The teams argued about who beat the ninjas. That led to another fight between the teams on top of the truck. Dawkins gave Erik a bulldog off the truck into a dumpster and Ivar tossed Ford into the dumpster. Ivar hit a senton bomb dive into the dumpster. No Way Jose's face was on the truck and he was released by WWE recently. Ivar had flashbacks to all the women that have called him cute in the videos over the last month. The referee Jessika Carr checked on them in the dumpster to tell them their match is next. Carr told Ivar that he was cute, but Erik not so much. There were some loud noises in the dumpster and it looked like some alligator tail, but then the scene cut away. Weak ending.
Analysis: I don't know how to summarize that Street Profits and Viking Raiders "fight" scene. It was one of those pre-produced scenes with comedy bits. It was WWE comedy, though. A lot of it was a miss. I laughed a bit, but not much. I'd rather see them have wrestling matches and I'm sure at some point they will do that (perhaps on Raw), but whatever they tried here didn't work that well in my opinion. I appreciate the effort. I just don't think it was very effective. Why not just have a match? That would have been better.
A commercial aired for WWE Shop merchandise.
There was a commercial for The Undertaker "The Last Ride" documentary. I reviewed Part 4 earlier today right here.
The announcers noted that The Street Profits and Viking Raiders won't have their scheduled match. They showed quick highlights of Apollo Crews beating Andrade in the Kickoff Show match to retain the US Title.
The announcers talked about how they will present Edge vs. Orton with different camera angles and enhanced audio. In other words, fake crowd noise.
That led to the video package for Edge vs. Orton summarizing their long story and WWE billing it as the "Greatest Wrestling Match Ever." It's a bold prediction for the match.
Randy Orton made his entrance first for the main event with a serious look on his face. Edge was up next with the crowd cheering loudly for him. They had referee Charles Robinson dressed up like an old referee. They had the MSG old microphone and then used the legendary Howard Finkel's voice to announce both guys because the great Finkel did that many times in his career for both men. Referee Charles Robinson went over the rules for both guys to give this a different feel.
Randy Orton vs. Edge
As soon as the bell rang, Phillips said "this is the greatest wrestling match ever" because that's the way WWE has been promoting this repeatedly. They locked up with Orton knocking Edge down, then a shoulder tackle and Edge went for arm drags, but Orton held on to prevent the hold. Orton put his legs around the throat of Edge for a move on the mat, but then Edge got out of that and Orton avoided an elbow drop. They added some audio in the post production to add to the match. Edge ran the ropes, he did a leapfrog and then Orton tripped up Edge to knock him out of the ring. Joe said that was straight up embarrassing as the announcers told the story that Orton was in his head in the first few minutes. Edge took his time to get back in, Orton with a knee to the ribs and then they left the ring with Edge hitting a boot to the face. Edge rolled Orton back in the ring for a two count. Orton with an uppercut and you can tell they added some audio to make that reaction sound bigger. Edge went off the ropes, slide underneath two times and Edge hit an armdrag into a hammerlock. Orton tried to power out of it, but then Edge held onto an armbar, Orton grabbed a waistlock and Edge went to a headlock. Orton stomped on Edge's left foot. Edge was sent to the corner and then he came back with a headscissors to send Orton out of the ring. Edge went to the top turnbuckle with Orton punching him while on the apron. Orton teased a superplex onto the floor, which was never going to happen as Edge blocked it Edge with headbutts to knock Orton down. Edge jumped off the middle turnbuckle and hit a clothesline to knock Orton down. Orton was bleeding from above the nose because of a headbutt from Edge. It looked like it was Edge hitting Orton in the spot where they know it could lead to blood. Edge with an arm wringer on the apron.
They went back into the ring with Edge working over Orton with punches followed by a running knee to the ribs. Edge with a side Russian legsweep and then a Crossface submission. Orton got out of that, Orton nearly got the RKO, but Edge got out of it. Edge slapped on a head/arm choke submission so they edited it some more fake crowd noise and Orton got to the ropes. Orton hit the modified backbreaker that looked more like a neckbreaker as Edge was holding the neck. Joe put over the devastation of the move saying Orton knew what he was doing and it was a neckbreaker instead of the usual backbreaker. Orton left the ring and he tossed Edge into the plexiglass multiple times, into the ring apron, into the announce table and into the barricade. Orton broke the referee's count and then went back after Edge on the floor. Orton sent the back of Edge's head into the steel steps two times as the fake audio was used again to boo Orton. Orton picked up Edge and slammed him back first onto the announce table. That's not a disqualification and it's a spot that Orton has done all the time. Orton brought Edge back in the ring as the referee was at a 7 count and Edge kicked out at two. Orton stomped on the limbs of Edge as Phillips mentioned Orton's 17-year career – it's actually 18 because he debuted in 2002. Orton slapped on a chinlock. Edge got out of it with a stomp to the foot and more punches as Orton shoved Edge back/neck first into the turnbuckle as Edge was grabbing his neck. Orton didn't have much blood on his face at this point. Orton looked up to the heavens leading to two vertical suplexes, but Edge blocked a third attempt and Edge hit three vertical suplexes of his own for the great Eddie Guerrero doing the Three Amigos suplexes. The match was at the 20-minute mark at this point.
They were both down selling and then got back up to exchange chops. Edge with more chops, but then Orton ducked a chop and hit a dropkick to send Edge out of the ring. They did a spot on the floor where Orton pulled on Edge's arms and sent him chest first into the connector by the turnbuckle. Orton pulled Edge to the turnbuckle with forearms to the back and Orton went up top leading to an impressive superplex. They cut to another camera to show the big landing as Orton hit the move and Orton slowly crawled over for a two count. Orton worked over Edge with an uppercut. They both ran the ropes leading to a double cross body block. They got back at the count of eight, Edge with an elbow to the face and two boots to the face. Edge went up top, but Orton was there with punches. Orton went for the Draping DDT off the top, but Edge got out of that with an Edgecution DDT that he used sometimes as a finisher and it got a two count for him. Great nearfall there with the crowd reacting well to the kickout. The crowd chanted "this is awesome" for them. I think it was well deserved. Edge with a rising knee strike as the fake noise was inserted into the match again. Edge with a running knee to the face. Edge bounced off the ropes with a running elbow for a two count. Edge went up top and jumped off with a cross body block into a two count. Edge charged in, Orton avoided it and got a rollup for two. Edge hooked the arm leading to a Crossface submission and it's more of a chokehold with Edge's arm under the throat. Orton countered into a pinfall for two. They were past 30 minutes at this point.
Orton slipped out of an armbar by Edge and Orton hit an Olympic Slam for a two count. That was a nice tribute to Kurt Angle, who was a rival of both men. Orton went for a leapfrog, but then Edge caught him and hit a sitout Powerbomb for a two count. Edge charged at Orton, who did a back body drop over the top to the floor. When Edge got to the apron, Orton grabbed him and hit the draping DDT off the middle ropes that Orton has done many times in his career. Orton set up for more as Edge blocked an RKO attempt, Edge teased an Unprettier, got out of that and Edge hit the Edgeomatic neckbreaker for a two count. Edge pulled himself up against the turnbuckle, he wanted a Spear, but Orton avoided it and Orton wanted a powerslam leading to Edge hitting the Unprettier for a two count. The Unprettier was Christian's finishing move, so it was Edge paying tribute to his best friends. The crowd was chanting "this is awesome" and you can tell they added in more noise to make it sound louder. Edge charged, Orton caught him and sent Edge ribs-first into the top rope. Orton hooked the arms and Orton hit the Pedigree for a two count. Edge got back to his feet leading to a Rock Bottom for a two count. There's a nice tribute for The Rock as the announcers talked about how incredible it was. There were "this is awesome" chants piped in. Edge wanted a submission move, but Orton kicked him off. Edge got a backslide pin for a two count and Orton got back up quicker with an uppercut to the jaw. Edge came back with two pin attempts for two counts and then Edge hit an inside cradle for a two count. Orton hit the RKO at the 41 minute mark for the one…two…and no! Edge kicked out. Orton was frustrated after only getting a two count. Orton teased The Punt, he charged in, but then Edge hit a Spear and the crowd cheered along with the fake noise inserted into the match. Edge didn't cover. Edge got back up and he hit a second Spear, but then Orton kicked out by getting his right shoulder up at the last moment. Orton sent Edge into the ropes, Edge to the middle ropes, Edge jumped off right into an RKO for one…two…and no again! Edge kicked out. I thought that was going to be it, but Edge got the right shoulder up at the last moment. Orton got mad at the referee about it, but the replay showed that Edge did kick out. Edge got back up with the head/arm choke on Orton, but then Orton got a knee lift to the ribs. The announcers thought it looked low as the referee was on the other side. Orton hit The Punt kick to the face and covered Edge for the pinfall win at 44:45. Very long match just like WrestleMania and I thought this one was better.
Winner by pinfall: Randy Orton
Analysis: ****1/2 (Original rating was ****1/4 so I bumped it up a bit after a re-watch on Monday morning.) It was a long and grueling match with a decisive victory for Orton by using The Punt move that has been banned for years, so when Orton did it, you knew that it was going to win the match. Plus, it can write out Edge for a while by saying he was concussed by it or whatever injury WWE wants to say to cover for the triceps injury. It's one of those moves that guys just don't kick out of. I think the first 20 minutes or so might have been a bit too slow, but I get the story they were trying to tell with Orton getting the advantage early on. They kicked it into the next gear in the second half of the match with a lot of cool tributes to guys like Eddie Guerrero, Kurt Angle, Christian, Triple H and The Rock to name a few. They also kicked out of eachohter's finishers a lot. Greatest match ever? No. I wouldn't say that. I would say it was the best match on this show and a very good main event level match that both guys should be proud of. It was fun to watch. If you're wondering about Edge's torn triceps injury, there was not a moment in the match where I noticed he got hurt. Perhaps he worked the whole match with it or they found out after. I don't know. He looked fine during the match while selling the neck injury throughout the match. I admire the work ethic of both guys, the ability to go a long time and having a great match like that. Another factor with this match is that they taped it and re-taped things to make it better, so it's hard to compare it to a live wrestling match where wrestlers aren't given a chance to re-tape the match. That's an advantage these guys had that the majority of wrestling matches we usually see don't get to have. I still think it was outstanding and if you think it's the WWE match of the year or one of the best matches ever then more power to you. My rating for Styles vs. Bryan on Smackdown was a bit higher and I liked that a bit better, but they were both great pro wrestling matches to me.
Post match, Orton went over to Edge and said: "Go home, Adam. Be home with Beth and your girls and tell all three of them that Uncle Randy said hi." They showed replays of the key spots.
Analysis: Orton was my pick to win. I think with Edge winning at WrestleMania that it made sense for Orton to win here. Of course, now that Edge has the torn triceps he's out for the year, so that means the feud is over. Orton can probably move on to facing Drew McIntyre for the WWE Title perhaps at SummerSlam or the next PPV, Extreme Rules. It certainly makes sense.
What condition could BOTH @RandyOrton and @EdgeRatedR be in following the Greatest Wrestling Match Ever? #WWEBacklashpic.twitter.com/G20GcBbHSC

— WWE (@WWE) June 15, 2020
Randy Orton celebrated the win by posing on the turnbuckles as he usually does. Edge was down on the mat selling The Punt while referee Charles Robinson checked on him. Orton backed up the ramp while EMTs brought a stretcher into the ring. Edge pushed the stretcher away because he didn't want to use it. They showed Edge and Orton's faces separately as the show ended there.
This event had a runtime of 3:05:04 on WWE Network. That's about 50 minutes longer than Money in the Bank was.
Five Stars of the Show
Randy Orton
Edge
Sheamus
Jeff Hardy
Drew McIntyre
Final Thoughts
I'm going with a 6 out of 10 for this show.
There were some good things on the show like Orton vs. Edge going about 45 minutes in a match with a lot of believable nearfalls and a decisive ending with Orton winning via The Punt. It was not the "Greatest Wrestling Match Ever" nor was it even the best WWE match of the last two days (that's Styles vs. Bryan on Smackdown), but it was still a great match that was the best one on this show. I liked it a lot and appreciate the effort of both men.
Other than the main event, I think Sheamus vs. Jeff Hardy was a competitive match that delivered in terms of a clean finish and I think their rivalry will continue. I liked McIntyre for Lashley for the majority of it until the lame ending that was pretty obvious. It took away from the match. Some of the rest of the card was disappointing like the Universal Title match boring me, the Raw Women's Title match ending in a double countout and the comedy fight between Raw tag teams didn't make me laugh very much.
Overall, I think it was a slightly better than average PPV, or maybe just average. It also ran about 50 minutes more than Money in the Bank, so it did drag on a bit.
My WWE PPV Rankings for 2020 looks like this so far:
Royal Rumble – 8
Money in the Bank – 6.75
WrestleMania 36 – 6.25
Backlash – 6
Super Showdown – 3
===
Thanks for reading this review. My contact info is below.
Email: mrjohncanton@gmail.com
Twitter: @johnreport