The John Report: WWE Backlash 2018 Review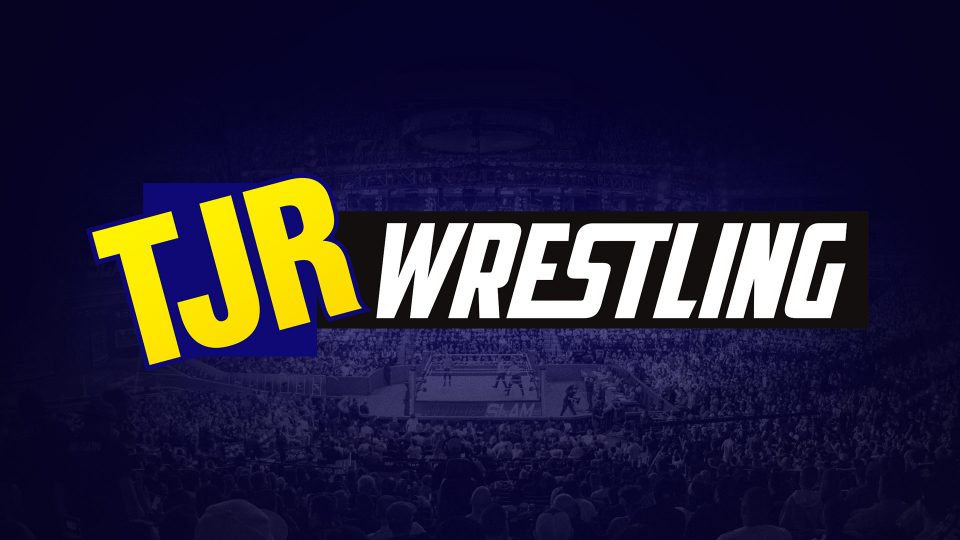 It's time for WWE Backlash featuring matches from the Raw and Smackdown Live brands. In July 2016, WWE did a draft to separate the rosters into two exclusive brands and that meant exclusive brand pay-per-view events as well. Here we are less than two years later and that plan is out the window because they are back to featuring both brands on the same PPV event.
The biggest matches on the card are AJ Styles defending the WWE Championship against Shinsuke Nakamura in No Disqualification Match, Raw's Roman Reigns faces new Smackdown guy Samoa Joe and Raw's Seth Rollins defends the Intercontinental Title against The Miz, who recently moved to Smackdown as part of the Superstar Shake-up. Let's get to it.
WWE Backlash
Prudential Center in Newark, New Jersey
May 6, 2018
Backlash Kickoff Show Notes: It's not always that I get to watch the Kickoff Show, but I'm home for it this time.
The Kickoff Show panel is Renee Young, Booker T, Peter Rosenberg and David Otunga. I only like Renee and Booker in that group.
There's no point in recapping everything on the Kickoff Show because it's just banter from the panel and video packages for the matches. The Kickoff Show match is Bayley vs. Ruby Riott.
There was a backstage shot of Curtis Axel and Bo Dallas in the locker room discussing who they can work for with Axel suggesting Baron Corbin and Dallas reminding Curtis that Baron is a lone wolf. The Miz showed up to see his Miztourage buddies. Miz was happy to see them and said they can do it all again tonight when he faces Seth Rollins tonight. Miz noted that his match with Rollins is up first on the PPV. Miz wanted them to go with him, but Bo said they're sorry because they are not his supporting cast anymore. Bo and Curtis left while Miz was sad about it.
Analysis: Good choice for an opener putting on the IC Title match first.
The Iiconics duo of Peyton Royce and Billie Kay showed up on the set to annoy everybody. They sure looked good doing it. They are in their ring gear even though they don't have a match that we know of. The women made fun of Rosenberg a lot, which made me like them even more. Booker: "What the hell was that?"
Analysis: I enjoy Peyton and Billie. Some people don't like them, but they are supposed to be annoying heels and they do it well. I find it weird when people are in their ring gear and they don't have a match, though.
There was a locker room scene with Bayley and Sasha Banks having another argument about their issues that have been going on for like four months. Bayley suggested that Banks help her at ringside due to the Riott Squad, but Banks wanted none of that and told Bayley she is on her own.
Analysis: The dialogue in that segment was as if it was from Saved by the Bell from 25 years ago. And yes, Zack Morris is Trash. It's from Funny or Die, look it up because Zack Morris is Trash.
Kurt Angle, the Raw GM, and Paige, the Smackdown GM, were shown in the office doing an interview with the panel. Angle's dream opponent in today's WWE is Daniel Bryan. Angle said hopefully we'll see it happen. Paige just talked about being fair with Absolution. Paige said she's most excited about AJ Styles vs. Shinsuke Nakamura and Carmella vs. Charlotte Flair. Angle is most excited about Jax vs. Bliss and Reigns vs. Joe. That was it for them.
The Raw announce team of Michael Cole, Jonathon Coachman and Corey Graves were at ringside to call the first match.
Kickoff Show Match: Bayley vs. Ruby Riott (w/Liv Morgan and Sarah Logan)
Riott pulled Bayley down by the hair followed by a shoulder tackle. Bayley got a rollup for two. Bayley nailed a sweet arm drag into a pin for two. Riott came back with a punch to the face. Riott sent Bayley into the turnbuckle. Banks was shown watching the match on a TV backstage. Bayley came back by sending Riott into the turnbuckle. Bayley was distracted by Logan, so Riott hit a STO takedown.
A commercial aired advertising Backlash.
Back from break, Riott was still in control with knee strikes. Riott remained in control by putting her knee on Bayley's back while Bayley's head was across the middle rope. Logan nailed a cheap punch. Banks was shown watching again. Bayley sent Riott into the turnbuckle and Riott came back by using both of her feet to send Bayley into the middle turnbuckle. Bayley came back with a forearm and a springboard cross body block off the middle ropes for two. Bayley with clotheslines followed by a belly to back suplex. Bayley dove onto Logan and took her down with a hurricanrana. Bayley used the ropes for an assisted neckbreaker on Riott. Bayley up top and she hit the flying elbow on Riott for a two count. Morgan was on the apron, Riott shoved Bayley into Morgan, Riott kicked Bayley and Riott hit a Riott uppercut kick for the pinfall win after 11 minutes.
Winner by pinfall: Ruby Riott
Analysis: ** It was an okay match. They seemed off on a few of the spots, but they managed to get through it fine. Bayley lost due to the dreaded "numbers game" that everybody saw coming due to the women that were at ringside.
That was it for the Kickoff Show as the panel shilled the matches on the card.
—
WWE Backlash Main Card
The opening video package hyped up all the key matches on the show. It was fun.
There was a shot of the jam-packed Prudential Center in Newark.
The Miz was up first, which we knew from the Kickoff Show.
The announce team of Michael Cole, Corey Graves and Jonathon Coachman were shown on camera welcoming us to the event. They are at ringside from the PPV rather than the to the side of the stage that they sit in on Mondays. That's because Graves is on Raw and Smackdown, so it makes sense to just switch the announce teams at the same table.
Seth Rollins walked out wearing the Intercontinental Championship around his waist. Great reaction for him like usual.
The Spanish announce team and German announce team were shown at ringside. I don't know what they said, so I'll just assume they told you to visit TJRWrestling.net daily. Thanks guys. I hope your tables don't break.
Intercontinental Championship: Seth Rollins vs. The Miz
Rollins was aggressive early on and when he went for an attack off the ropes, Miz kicked Rollins all the way out of the ring. Miz shoved Rollins back first into the side of the apron. Miz with a running kick for two followed by a headlock. Rollins came back with a rollup. Miz dodged a Rollins kick and hit a DDT for a two count. Miz never wins with that DDT, but this crowd bought it as a nearfall probably because of how well Rollins sold it. Miz with a running knee to the back of Rollins' head. Rollins fought back with punches, chops and sitout facebuster. Rollins sent Miz face first into the middle turnbuckle. Rollins connected with the Slingblade followed by a clothesline that sent Miz over the top to the floor. Rollins connected with a suicide dive on Miz on the floor. Back in the ring, Rollins went for a top rope move, Miz wanted the Skull Crushing Finale, Rollins rollup got two. Rollins nailed a Blockbuster off the turnbuckle for a two count. Rollins nailed a flying clothesline. Miz came back as they battled on the apron and tripped up Rollins on the apron leading to a face bump into the apron by Rollins. It was about ten minutes into the match by this point.
Miz did a slow climb to the top rope, he jumped off, Rollins caught him, rolled through and hit a spinning slam for a two count. That was great. Rollins went up top and hit a Frog Splash for a two count. That was a nice nearfall that the crowd bought into. Rollins stomped his foot on the mat leading to some "burn it down" chants. Miz was on the floor, Rollins went for a suicide dive and Miz stopped him with a punch to the face. They battled on the apron, Miz with a boot to the face, Rollins with punches and Rollins went for a flying knee. Miz moved and Rollins hit his knee on the ring post. There was a loud smack when Rollins hit it. Miz capitalized with the Figure Four Leglock. They had a staredown while in the hold and Rollins turned it over to reverse the pressure. Miz reversed it again and Rollins got to the ropes. Miz went for the Figure Four again, Rollins fought out with a chop, they exchanged punches and Miz kicked the right knee. Rollins came back with a forearm, Miz with a boot and Rollins with an enziguri kick. Miz went for the Skull Crushing Finale, Rollins avoided it and Miz connected with the Skull Crushing Finale for two. Miz hit his corner clothesline. Miz did a slow climb up to the ropes, so that led to Rollins punching Miz on the top. Miz kicked the knee of Rollins to knock him down. Rollins popped back up with a superplex, Rollins went for a Falcon Arrow and Miz slipped out of that, Miz hit the Skull Crushing Finale for two. Wow. That was an even better false finish than the other one. Miz set up for the Skull Crushing Finale off the second rope, Rollins elbowed him down and Rollins jumped off the second rope with a Stomp, but Miz avoided it. Each guy got a rollup. Rollins got back to his feet and Rollins hit The Stomp for the pinfall win after 21 minutes of action.
Winner by pinfall: Seth Rollins
Analysis: ****1/4 That was an awesome opening match. I expected it to be pretty good and they exceeded those expectations. Most people assumed Rollins was going to win and he did, but they sure did an awesome job of putting some false finishes. You don't see guys in the opening match kicking out finishers two times the way Rollins did, but that's what happened. It does hurt The Miz a bit since his finisher couldn't put Rollins away, but I think the quality of the match is what really mattered. They managed to turn it up another gear when Rollins hit his knee against the post and Miz worked over that knee as much as he could after that. The finish was set up really well with Rollins hitting The Stomp (that move needs a better name by the way) for the win. Great job boys. It's a tough opening match to follow. (As it turned out, nothing really followed it.)
Post match, the announcers put over as a great match and showed replays. The Miz was sad about the loss while the Rollins celebrated with his title.
A commercial aired for WWE Shop items.
The announcers talked about how good Rollins looked in that match.
The video package aired for Nia Jax vs. Alexa Bliss.
Alexa Bliss entered alone. There was no Mickie James with her, which is weird to me because James has been paired with Bliss for a few months. I don't know why WWE chose to keep James out of it. Nia Jax is the Raw Women's Champion and she's not like most girls. Good pop for her.
Raw Women's Championship: Nia Jax vs. Alexa Bliss
Jax was aggressive early with corner splashes and she tossed Bliss across the ring. Bliss bailed to the floor. Bliss nailed a kick while on the apron followed by a forearm to the face. Bliss stomped on Jax's back. Bliss called Jax a bully and sent her face first into the apron followed by a slap. Cole said it was all Bliss even though Jax was on offense at the beginning of the match with the corner splashes. Jax fought out of a DDT attempt, shoved Bliss into the ropes and Jax hit a clothesline. Jax missed a senton splash that wasn't close. Bliss with forearms. Bliss charged, Jax caught her and Jax went to the middle rope. You could hear them talking although I don't know what they said. Bliss countered into a front facelock. Jax drove Bliss into the corner. Jax flipped Bliss over her and Bliss bumped halfway across the ring. It was like Bliss did a flip into the ring with an assist from Jax. Jax tossed Bliss across the ring a few times and hit a splash in the corner. The crowd is not into this match. Jax set up Bliss in the corner. Jax went to the second rope and Bliss dumped Jax over the top to the floor. Bliss hit a move onto the steps where she sent Jax face first into the steps. It was almost like a DDT into the steps. Bliss had a tough time picking up Jax, so Bliss had to go back in the ring to break the count. Back in the ring, Bliss got a two count. Bliss charged, Jax caught her and Jax tried to climb to the second rope, but Bliss fought out of it. Bliss kicked Jax in the back of the leg and Jax kicked out. Bliss sent Jax into the turnbuckle. Bliss up top, she went for her Twisted Bliss splash, Jax caught Bliss and Jax hit the Samoan Drop. Jax covered for the pinfall win after ten minutes.
Winner by pinfall: Nia Jax
Analysis: *3/4 Boring match. It went a few minutes longer than I thought, but it was what I expected with Jax getting the clean win. Some of the offense that Bliss did was weak. I liked the spot where Jax bumped over the top to the floor although it looked dangerous.
Nia Jax was interviewed by Renee Young in the ring. The fans booed the first part of this. Jax did a promo about how this victory is for anybody that has been bullied. Jax said that your uniqueness is what made you special. Jax said she makes no apologies for who she is and said, "this is me." Jax told us to be who we are and be a star. Jax said that in the end, a bully always gets their ass kicked.
After the speech, Bliss had a sad look on her face. Cole plugged the "Be A Star" campaign.
Analysis: The biggest woman on the roster talks about being bullied to try to show people that anybody can be bullied.
A commercial aired for "Something Else to Wrestle" with Bruce Prichard and the subject of the show was Ted Dibiase.
A replay aired of the end of Reigns vs. Lesnar at Greatest Royal Rumble with Reigns' feet hitting the floor first, but the referee named Lesnar the winner of the match.
Samoa Joe was interviewed backstage by Dasha Fuentes. Joe talked about how Roman Reigns will feel pain and Reigns will admit all of his failures. Joe said he'll turn "The Big Dog" into a whimpering puppy.
Analysis: A good promo from Joe as usual. He is one of my favorite promo guys in WWE.
Randy Orton made his entrance for the US Title match as the challenger. Good pop for Orton. Jeff Hardy, the US Champion, also got a nice ovation. They showed clips of their issues in the last three weeks. There's not much of a storyline here other than Orton dropping Hardy with a RKO after they won a tag match last week.
The Smackdown announcers took over: Tom Phillips, Corey Graves and Byron Saxton.
United States Championship: Jeff Hardy vs. Randy Orton
This is their first match in ten years after having a big rivalry in 2008. Hardy with a jawbreaker followed by a dropkick. Hardy kicked Orton into the barricade. Hardy jumped off the apron with a clothesline that took down Orton on the floor. Back in the ring, Orton with a kick followed by a dropkick. Orton countered a Hardy attack by sending Hardy upside down against the turnbuckle. Orton worked over Hardy with an uppercut with Phillips saying Orton was second generation and Graves corrected him that Orton is third generation. Hardy was knocked out of the ring, Orton went after him and Hardy nailed a leaping kick to take down Orton. Hardy sent Orton into the steel steps. Hardy went for an attack off the apron and Orton nailed him with a dropkick to knock Hardy down. Great height for Orton on that dropkick. Orton drove Hardy back first into the top of the barricade three times in a row. They went back in the ring with Orton stomping on Hardy. Orton sent Hardy stomach first onto the top rope leading to a two count. Orton grounded Hardy with a chinlock. Fans were bored so they chanted "Rusev Day" as Hardy broke free with a forearm, atomic drop, double leg drop to the gut and a low dropkick for a two count. Hardy connected with the Whisper in the Wind off the turnbuckle for two. Orton came back with a snap powerslam for a two count. Hardy with a mule kick that sent Orton into the turnbuckle. Hardy missed a kick in the corner, but Orton moved out of the way. Orton nailed the draping DDT off the middle ropes. Orton posed to the crowd, some of them booed and I could hear some yelling "boring" at him. Hardy avoided a RKO and hit a Twist of Fate. Hardy up top and he hit the Swanton Bomb for the pinfall win after 12 minutes.
Winner by pinfall: Jeff Hardy
Analysis: **1/2 The match was okay. It was a bit boring at times since it felt like an Orton vs. Hardy greatest hits kind of match. They didn't get the crowd into it at all. That's what happens when you have a face vs. face match without much of a story. Hardy winning was my prediction because he just won the title a few weeks ago. I'm not sure what is planned for either guy after this.
Hardy celebrated with the US Title after the match. There was no sign of an Orton heel turn or anything like that.
There were commercials for some WWE action figures. I'm too old for this.
A commercial aired for Total Bellas returning on May 20. Poor Daniel Bryan being on that show. I hope they pay him well. They showed clips of John Cena and Nikki Bella doing their breakup with Cena saying he's not sure they should go through with this wedding. Stop crying! We can get through it…together.
It's Time for an Elias Concert
Elias was in the ring for one of his concerts. The fans were cheering early as usual. Elias claimed he was friend with New Jersey's own Bruce Springsteen, then he managed to turn the crowd against him by saying Bruce ripped on New Jersey. The fans were loud, so Elias said if they don't listen then he'll just leave. The song never got going.
The New Day trio of Big E, Xavier Woods and Kofi Kingston made their entrance to a nice reaction. Big E had a huge drum, Kingston had cymbals and Woods had the trombone. Woods told Elias that his singing is fantastic. Elias told them he didn't get through what he wanted and asked them if they wanted autographs. Kingston asked if Elias wanted to jam out with The New Day. Kingston called it a Backlash exclusive concert since PPVs are dual banded. The New Day guys were really obnoxious with their music and Elias said he wanted to do it solo.
Aiden English interrupted with his humming as the crowd chanted "Rusev Day" for him. English sang about how Elias knows how to play, but does he know what today is? Fans chanted "Rusev Day" as English sang it. Rusev entered the arena.
Elias asked Rusev and English what they are doing there. Fans were chanting "Rusev Day" for them. Rusev said there's only one guy with his own holiday and he said it's not "Bootleg Bob Dylan" (that's Elias) or the booty boys, which are The New Day. Elias shut them up and said he wants to get through his song.
No Way Jose interrupted that with his dancing and his conga line. The conga line even included some main roster talent like Titus O'Neil, Apollo Crews, Dana Brooke, Fandango and Tyler Breeze. Elias shut everybody up and said nobody is going to interrupt him again.
Bobby Roode's music hit and Roode was in the ring. Roode hit Elias with a Glorious DDT.
The conga line left to No Way Jose's song. Roode joined the party. Rusev and English didn't go with them even though English wanted to dance to it. The party ended with Roode and the other faces dancing on the stage.
Analysis: It was about 10 minutes (or more because I didn't time it) of people interrupting Elias to piss him off and lead to Roode getting revenge after Elias hurt him last week. It's also a way to get a lot of people on the show. It was fun in the sense of people interrupting Elias makes the heel Elias angry, but it's not like it was a riveting segment that we're going to remember forever.
The video package aired to set up Big Cass vs. Daniel Bryan.
Daniel Bryan made his entrance to a lot of "yes" chants like usual. Big Cass entered to boos. The camera shot him from the waist up for his entrance, which is usual for taller wrestlers.
Analysis: This is Bryan's first PPV singles match in over three years and I think it's fair to say it is the biggest match of Cass' career.
Daniel Bryan vs. Big Cass
Bryan kicked the knee of Cass early on. Cass came back with punches. Bryan with a low bridge sent Cass out of the ring. Bryan kicked Cass out of the ring. It sounded like some fans were chanting for Enzo Amore. Sorry people, that's not happening. Bryan with a running knee attack off the apron onto the floor. Back in the ring, Bryan with a missile dropkick off the top. Bryan worked over Cass with kicks, but Cass stopped the momentum with a spinebuster. Nice counter. Cass worked over Bryan with punches and hard chops to the chest. Cass with an elbow drop for a two count. Cass went for a submission, but Bryan broke free and sent Cass into the middle turnbuckle. Bryan worked over Cass with kicks in the corner. Running dropkick by Bryan two times, he went for it again and Cass countered with a press slam. Cass with a running clothesline on Bryan for a two count. Cass picked up Bryan and dropped him with a short arm clothesline three times with Bryan doing a flip bump after the last clothesline. Cass went for a big boot, Bryan avoided it and kicked Cass in the head. Bryan pulled down Cass and Bryan tried for the Yes Lock submission. Bryan slapped on the Yes Lock and Cass tapped out. Bryan wins by submission after eight minutes.
Winner by submission: Daniel Bryan
Analysis: **1/4 It was a decent match that was shorter than I thought it would be. Some of Cass' selling was poor, but it wasn't bad enough to really hurt the match. It felt like a TV match due to the lack of time it was given. That tells me that WWE isn't sure what they have in Cass yet if they don't feel confident enough to put him in a longer match with somebody as good as Bryan. I thought Bryan would win, but I didn't think it would be an easy tapout win like that. I thought maybe it would be some counter into a pinfall or something like that. The ending was fine, though.
After the match, Bryan celebrated the win and Cass attacked him from behind and sent Bryan to the floor. Fans chanted "you tapped out" at Cass. The ref tried to get Cass to stop, but Cass rolled Bryan back in the ring. When Bryan got back to his feet, Cass attacked with the running big boot to the face. The announcers all ripped on Cass for his actions, including Graves. Bryan sold it like he was out.
Analysis: The cheap attack by Cass was expected because it gets heat back on Cass after a loss. I thought Cass looked better in that post match attack then he did in the match.
There's a Backlash post-show hosted by Renee Young and Peter Rosenberg with Daniel Bryan and The Miz as two of the guests.
The video package aired for Carmella vs. Charlotte Flair.
Charlotte Flair made her entrance first to a nice ovation. Carmella entered with the Smackdown Women's Championship. She was booed as the heel champ.
Smackdown Women's Championship: Carmella vs. Charlotte Flair
Charlotte with a boot to the face, Carmella left the ring and grabbed her title. Charlotte sent Carmella back into the ring. Inside cradle by Charlotte got a two count. Carmella tried leaving again. Charlotte with a clothesline and Carmella left the ring again. Charlotte went for a diving attack over the top, Carmella moved and Carmella nailed a superkick to deck Charlotte. That looked good. Carmella slapped on a headlock followed by a lot of trash talking that was obnoxious. When Charlotte broke free, Carmella kicked her again. Charlotte had Carmella on her back and dropped to her back to take down Carmella, but Carmella regained control again. Carmella pulled back on Charlotte's arms. Charlotte broke free with two feet to the ribs. Backbreaker by Charlotte and several chops. Charlotte with a knee to the back of the neck. They battled on the apron, Carmella avoided a kick and slammed Charlotte's head onto the apron. Carmella continued her trash talk telling Charlotte that she's the champ. Charlotte got back up with a Spear out of the corner. They did a sequence where Carmella managed to slap on the Code of Silence submission with her legs wrapped around Charlotte's head. Charlotte powered out of it, Carmella covered for two and Charlotte covered for a two count. Charlotte went up top, she jumped off for a moonsault, Carmella avoided it, Charlotte favored her left knee, Carmella kicked the knee and Carmella rolled up Charlotte for the pinfall win after ten minutes.
Winner by pinfall: Carmella
Analysis: *1/4 The match was disappointing with a lot of stalling by Carmella and a weak finish. It wasn't at the level of most Charlotte PPV matches because it was shorter and Carmella is a level below some of the other women in terms of match quality. I thought Carmella would retain the title, but why make it so clean? I understand wanting to try to validate Carmella as champion. I just think it could have been booked better. It was a boring match.
The video package aired for AJ Styles vs. Shinsuke Nakamura for the WWE Title. This should be the main event, but there are two more matches after it.
Shinsuke Nakamura entered first to new heel theme song that is a tweak to his old song. I like this version of the song a lot. AJ Styles, the WWE Champion, got a loud ovation as usual.
WWE Championship – No Disqualification Match: AJ Styles vs. Shinsuke Nakamura
Styles was aggressive early on as he whipped Nakamura into the barricade two times and into one of the announce tables. Back in the ring, Nakamura with a boot to the face and Styles came back with a backbreaker. Nakamura came back with a shot to the throat followed by an eye rake. Nakamura ran the ropes, Styles with a leapfrog and Styles nailed a dropkick. They battled out of the ring with Styles whipping Nakamura into the barricade. Styles with a running splash on Nakamura against the barricade. Styles went for another splash, Nakamura moved and Styles hit the barricade. Nakamura whipped Styles into the steel steps with Styles bumping over the steps onto the other side of the steps. Nakamura with a knee lift followed by a knee to the back of Styles while Styles was on the apron. The fans were chanting for both guys. Nakamura rammed his foot into Styles' throat and Nakamura with a knee drop got another two count. Styles tried to fight back, but Nakamura decked him with a hard kick to the chest. Nakamura with a back body drop followed by a foot on the chest style pin attempt. Knee strikes by Nakamura to the ribs. They left the ring with Nakamura sending Styles ribs first into the barricade. The fans were chanting for tables. Styles tried an attack off the barricade, but Nakamura kicked him down. Back in the ring, Nakamura slapped on a choke hold followed by a dragon sleeper. Styles broke free with a punch. Styles with a forearm. Styles wanted a springboard attack, but Nakamura put him on the top and hit a running knee attack. Nakamura went to the middle rope and hit a jumping knee attack for a two count. Nakamura with a slam off his shoulders for a two count.
Nakamura left the ring and grabbed a chair. It took 14 minutes of this No DQ match for somebody to grab a weapon. Nakamura tried an attack, but Styles picked him up. Spin kick connected for Nakamura. Nakamura set up the chair and hit a reverse Exploder Suplex that sent Styles knee first into the steel chair. Nakamura went for the Kinshasa, but Styles threw the chair at the knee to block it. Nakamura came back with a kick to the cheek. Styles was bleeding from the left cheek because the chair hit him in the face. Styles slapped on the Calf Crusher submission. The ref put the white gloves on due to Styles' bleeding. Nakamura countered that into a Triangle Choke submission. Styles fought out of it and hit a forearm that knocked Nakamura out of the ring. Nakamura slid back in the ring, Styles hit a forearm to the back and a fireman's carry neckbreaker for a two count. Styles with a Pele Kick to the back of the neck. Styles went for a Styles Clash, Nakamura slipped out of it and Nakamura hit a low blow punch. Styles nailed a low blow punch of his own. The crowd chanted "yes" for that. They both struggled to their feet as they exchanged punches. Styles won that battle with more punches, but Nakamura came back with a headbutt. Each man kicked the other man in the groin. Both guys collapsed and were writhing in pain. The referee counted them both down and they couldn't get up before the ten count, so the match was a no contest. The match went 21 minutes.
The fans booed that finish big time. The crowd hated it. The announcers talked about it with Graves saying it was a no contest with no winner.
Match Result: No Contest
Analysis: ***1/4 Good match with a bad finish, so it's tough to rate it. If they came up with a better ending to the match I probably would have gone over four stars. I can't reward them for that finish, though. Nakamura was in control for most of the match, Styles made the comeback as the face and when they did that first uppercut low blow spot the crowd really got into the match. I hate the ending even though I know it's done to set up a final match between them. They did the double finish at the GRR event when they did a double countout, so I figured there would be something that was more of a finish. The crowd reaction said it all because they hated that ending. I picked Styles to win and retain the title, so at least I got the retaining part right. The finish of the match was why they didn't go on last. That's obvious now. I assume the next match is going to be Last Man Standing just based on that ending.
Post match, Styles was helped to the back by a referee while Nakamura took his time getting back to his feet as well.
The commercial aired hyping the PPVs on WWE Network.
Braun Strowman entered first for his team. Huge ovation for him. Bobby Lashley was next with not much of a reaction for him. Sami Zayn and Kevin Owens entered together to Zayn's theme song.
There was a shot of the other announcers in the arena: Portuguese, Russian, Japan (hey Funaki), Hindi, French and Mandarin.
Braun Strowman and Bobby Lashley vs. Kevin Owens and Sami Zayn
Lashley with a running shoulder tackle on Zayn, so Zayn rolled to the corner and tagged in Owens. Lashley with a takedown on Owens followed by a shoulder tackle and Lashley hit a swinging neckbreaker. Zayn tagged back in and was met with a clothesline from Lashley. Running clothesline by Lashley on Zayn in the corner. Zayn bailed to the floor. Lashley went after Zayn and whipped him into the barricade. Owens with a distraction, so Zayn drove Lashley's neck into the top rope to take him down. Owens with a senton splash. Zayn back in with a headlock on Lashley. Owens back in, Lashley broke free and Strowman got the hot tag. Strowman with two clotheslines on Owens and corner clothesline. Zayn ran away from Strowman leading to Strowman chasing, so Strowman ran over Owens and shoved Zayn into the barricade. Strowman with a clothesline on Owens. Back in the ring, Owens avoided an attack and Strowman went shoulder first into the ring post. Strowman does that bump in nearly every match. Zayn tagged in, he ran away and tried to leave. Owens didn't want Zayn to leave. Zayn threw Owens back into the ring. Strowman punched Owens in the chest. Owens rolled back out and threw Zayn back in the ring. Zayn slapped Owens. Zayn apologized and Zayn ran away. Strowman with a corner splash. Lashley tagged in with a spinebuster on Owens. Lashley hit a delayed suplex on Owens and that was enough to cover Owens for the win. It went about nine minutes. Two of the announcers (Cole and Graves) mentioned that Zayn was legal and Coach tried to say that Owens was legal.
Winners by pinfall: Braun Strowman and Bobby Lashley
Analysis: ** A basic tag match with an obvious outcome. Weak ending. It was a basic tag team match like the last two weeks on Raw when Strowman and Lashley beat them in a tag followed by the week after when it was a six-man tag. There was no reaction when Lashley hit the delayed vertical suplex for the win. I don't know why they are trying to have Lashley use that as a finish. It should not be a finisher. It was funny how the announcers pointed out that the wrong guy was pinned, which showed that the ending was sloppy.
After the match was over, Strowman nailed a Running Powerslam on Owens. Zayn was outside the ring. Strowman kicked Owens out of the ring. Strowman brought Zayn into the ring. Strowman hit a Running Powerslam on Zayn. Strowman's music hit to end it.
Analysis: The duo of Owens and Zayn have been booked like losers for the past three weeks against these guys. I'm not sure what the point is or if there is even a point other than WWE wanting to put over Strowman and Lashley. The crowd is not reacting to Lashley as a big deal since his return. Putting him with Strowman is supposed to help, but it's not working.
A commercial aired for the Money in the Bank pay-per-view on June 17. Great. That's one of my fave PPVs of the year. It's in Chicago.
The Backlash post show has the following guests: Renee Young and Peter Rosenberg hosting The Miz, Carmella and Elias. No Daniel Bryan due to the Big Cass attack.
A video aired about Roman Reigns vs. Samoa Joe. The show is at three hours now.
Samoa Joe was up first for the main event. There were lots of "Joe" chants for him.
Roman Reigns entered to a lot of boos, which is a familiar reaction for him. There were probably some cheers, but it was hard to hear them.
They started out fighting right away with Joe taking the fight to Reigns outside the ring. Joe picked up Reigns and hit a uranage slam on Reigns that broke the Spanish announce table. The match has yet to officially start. Joe tossed Reigns onto the two other announce tables. Joe rolled Reigns back into the ring. The ref kept Joe back and checked on Reigns, who said he can start the match.
Analysis: It was a good way to start with the intensity from Joe as well as the attack before the bell to build sympathy for Reigns if the crowd liked Reigns.
Samoa Joe vs. Roman Reigns
Joe slapped on an armbar. Fans chanted "let's go Roman/Roman sucks" as Joe pulled down Reigns to take him down. Joe put his hands on Reigns' hands and tilted Reigns head for a few minutes. Reigns got back to his feet leading to Joe nailing a jumping kick on Reigns for a two count. Joe slapped on a headlock. There were fans chanting "boring" for this. Joe sent Reigns out of the ring and hit a suicide dive with a forearm that knocked down Reigns. Back in the ring, Joe got a two count. Joe slapped on an armbar. The fans chanted "this is boring" and were booing them. Reigns got back to his feet, they exchanged punches and Reigns with a boot to the face. Reigns with the Drive By dropkick on the apron. They went back into the ring with clotheslines by Reigns. Joe came back with an inverted atomic drop, kick to the face and senton splash for two. Reigns came back with a spinebuster. Joe went for the Coquina Clutch, but Reigns sent Joe throat first into the top rope. Joe blocked a Drive By attempt with a choke, Reigns broke out of it and Reigns hit a Superman Punch for two.
The fans chanted "Rusev Day" as Reigns went for a Spear, but Joe nailed a jumping kick to the face. Reigns came back with a Spear, he hooked the wrong leg and Joe predictably got his foot on the bottom rope. There was a "beat the traffic" chant in there because fans were leaving early to beat the traffic home. Fans chanted "delete" to entertain themselves. Joe with a boot to the face and she slapped on the Coquina Clutch, but Reigns reversed and covered for a two count. Reigns with a rollup for two. Joe slapped on the Coquina Clutch submission on Reigns again. Reigns managed to roll over to the ropes and force the break. The crowd booed Reigns getting to the ropes. Joe set up Reign on the turnbuckle, Reigns fought back, he jumped over Joe and Reigns hit the Spear for the pinfall win after 19 minutes.
Winner by pinfall: Roman Reigns
Analysis: ** That was a poor main event. It should have been a much better match, but it went too long in front of a crowd that didn't want to watch them have a long match. The fans are against Reigns so much, yet WWE continues to book him as a top face. Listen to the fans, Vince. They don't care about the guy as a face. Turn him heel. The reaction to the match told the story because it was boring. The finish came out of nowhere with Reigns avoiding a charge and hitting a Spear. I don't think anybody thought that Joe was going to win this match.
When they did crowd shots, the fans were leaving and were not happy about what they just saw. Reigns celebrated the win as the show ended at 11:28pmET with Cole hyping up the post game show.
This event had a run time of 3 hours, 28 minutes.
Five Stars of the Show
Seth Rollins
The Miz
AJ Styles
Shinsuke Nakamura
Daniel Bryan
Final Thoughts
It gets a 4 out of 10 from me.
The highlight of the show was Rollins vs. Miz and it's not even close after that. That match was awesome. If it wasn't for that match then this show was like a 2 out of 10, so that tells you what I thought about the last three hours. The work in the Styles vs. Nakamura match was also very good, but the finish was disappointing even though it's going to lead to another match.
This was a very predictable event. The only match I got wrong was Nakamura/Styles and even in that case I can say I got it right because I said that Styles would retain, which he did.
It was one of Roman Reigns' worst PPV matches I can remember. The crowd hated it and I dozed off during some of it. A lot of the show was boring, it ran too long and I just felt like a lot of matches failed to live up to the hype. It's the worst WWE PPV of the year so far.
Pay-Per-View Rankings for 2018
Royal Rumble – 8
WrestleMania – 7
Fastlane – 7
Greatest Royal Rumble – 6.5
Backlash – 4
———
Thanks for reading this review. My contact info is below. I'll be back during the week with Raw and Smackdown reviews as usual.
Email: mrjohncanton@gmail.com
Twitter: @johnreport