The John Report: The WWE Raw Deal 09/09/19 Review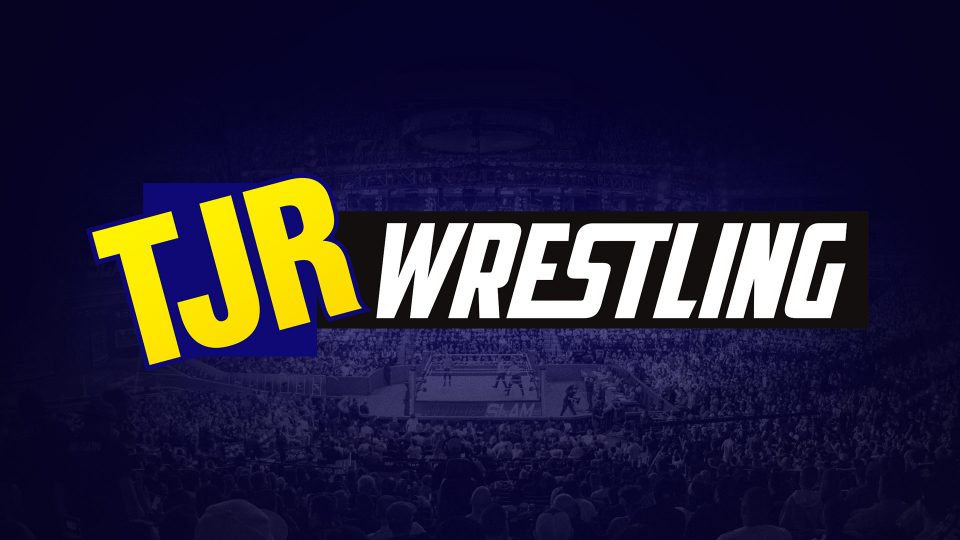 Welcome to another edition of the WWE Raw Deal review here on TJRWrestling. It's the last Raw before Sunday's WWE Clash of Champions pay-per-view.
Live from Madison Square Garden in New York, New York, this is the Raw Deal for episode #1371 of Monday Night Raw. Follow me on Twitter @johnreport. Please visit TJRWrestling.net daily for our regular updates on the wrestling business featuring WWE news coverage along with reviews about wrestling's past and present. Thanks to Melo Man for the banner up top.
The show began with a shot of the crowd in MSG, then there was a buzz of anticipation and that's when the glass broke leading to the entrance of "Stone Cold" Steve Austin to a huge ovation. Austin looked great wearing of his Stone Cold shirts designed for the New York crowd. They gave him a huge ovation as expected. Austin was heavily advertised for the show. The announce team of Michael Cole, Renee Young and Corey Graves were excited just like the fans. Austin was thrown two beers, which were the Stone Cold IPA beers, he smashed them together and drank them to a huge pop.
Analysis: Great reaction for Austin. No surprise there.
Universal Championship Contract Signing with "Stone Cold" Steve Austin
Austin said it was good to be back there in Madison Square Garden and Austin said that somebody told him it's been about 20 years since he's been to the Garden with fans chanting "What" during his speech. Austin said he wanted to go down memory lane one more time. Austin talked about Survivor Series against Bret Hart (that's 1996 in an amazing match) and Austin spoke about how it was a heavy-duty moment in his career. Austin said he remembered when he hurt his neck, Vince McMahon was trying to serenade him and Austin hit him with the first Stone Cold Stunner that Vince ever took. That was September 1997. It was a very memorable moment. The fans loved that. Austin spoke about SummerSlam 1998 against The Undertaker for the WWE Title in the "Highway to Hell" match. Austin said Undertaker's head hit him in the chin, Austin was knocked out, Earl Hebner asked him if he was okay, Austin asked where he was and Earl let him know he was in the Garden. The fans cheered. Austin ended up finishing the match without a problem. Austin said he had so many good times here and there were more good times to come.
Austin asked the fans if they want to see the Universal Championship contract signed, give him a "HELL YEAH" so of course, the fans did that. Austin introduced one half of the Raw Tag Team Champions Braun Strowman, who got a nice reaction from the crowd. Strowman got into the ring, he extended his hand for a shake, Austin stared at him and then Austin introduced Universal Champion Seth Freakin' Rollins. That led to Seth's entrance with the Universal Championship and Raw Tag Team Championships in his possession.
Austin shook the hands of both guys. There was a table in the middle of the ring along with two leather chairs and the contract was on the table.
Rollins fired up the crowd by mentioning the city they are in and said his "Burn it Down" catchphrase. Rollins told Austin that Strowman thinks that Austin might have it in for him. Rollins said normally he hates the "What" chants, but with Austin there, he is okay with it. Austin said that they need to sign the contract. Rollins told Strowman nobody is stabbing anybody in the back and after Clash of Champions, he'll still be the best wrestler on the planet. Rollins signed the contract.
Strowman said that he grew up watching Austin and he has nothing but respect for him. Strowman said that a Rattlesnake is still a rattlesnake. Strowman said he's not going to turn his back on Seth because he likes being Tag Champs, but he will love being Universal Champion. Strowman quoted Austin saying he'll open a can of whoop ass…and you're going to get these hands. Strowman signed the contract, so it's official.
AJ Styles, the Universal Champion, showed up with his buddies in The OC Luke Gallows and Karl Anderson. Styles said they didn't want to get the Rattlesnake riled up and then he did a pretty good Stone Cold impression. Styles asked if anybody still cares about that? Fans cheered and chanted yes. Styles told fans to shut up with the "WHAT" chants, which is a classic heel move to get them to chant it even more. Styles told Austin to sit this out or he might get hurt and fans chanted "WHAT" at Styles. AJ told Austin it has nothing to do with Austin, but it has everything to do with Strowman and Rollins, so fans chanted "WHAT" at Styles and Styles said this is why nobody likes coming to New York. Austin told Styles to put some more bass in his voice, so Styles told him to shut up. Styles complained about Rollins and Strowman not giving The OC a rematch. The fans chanted "Asshole" at Styles, so Austin did his classic line where he let Styles know there were about 18,000 people calling AJ an asshole! That brought back some fond memories!
Styles went into the ring with Gallows and Anderson to tell Austin in his old age, he looks like an asshole. That drew boos. Styles complained about Strowman getting a Universal Championship shot just by looking at Seth's title. Styles said Austin has been in this business for so long and he called him an "old fart." Austin pulled the table out of the way.
Austin said he didn't know where AJ was coming from, but he knew where he was going. Strowman and Rollins cleaned house. Strowman with a running shoulder tackle on Gallows and a forearm to the back of Anderson. Rollins went after Styles, but Styles managed to toss him over the top. Austin went behind Styles, the crowd cheered loudly and BOOM…Austin with a kick to the gut and then he hit Styles with a Stone Cold Stunner to a huge pop. Great sell by Styles by bumping to his back and then flipping over onto his stomach. That was outstanding. Austin celebrated with some beers with the MSG crowd cheering loudly. When Austin left, Styles was selling the attack in the ring.
Analysis: That was excellent. Did it run too long at nearly 20 minutes? I didn't mind it because the presence of Austin made it feel more special. You could feel the energy of the crowd that went wild for Austin and he was the main reason a lot of them were there, so it was giving the people what they wanted. If Austin was out there for only five minutes then people would complain that it was too short. It was a lot of fun to see Austin back in his element and the fans absolutely loved seeing him. The contract was signed while they also set up a match for later based on what happened in the segment. Styles did an excellent job of working with Austin in terms of his promo, then getting into it with the crowd and then taking the Stunner much to the delight of the fans. I enjoyed this a lot. It was one of the better and more memorable opening segments on Raw this year.
Still to come: Becky Lynch and Charlotte Flair vs. Bayley and Sasha Banks.
(Commercial)
AJ Styles was in the ring and his opponent Cedric Alexander made his entrance.
AJ Styles vs. Cedric Alexander
This is not for AJ's US Title. Alexander was aggressive, Styles went to the floor and Alexander attacked by sending him into the barricade. Back in the ring, Alexander with shoulder tackles, a headscissors, dropkick to the knee and a dropkick to the face. Styles with a thrust to the throat, forearms to the face and Alexander came back with a springboard off the ropes with a kick to the head that sent Styles to the floor. Alexander followed up with a somersault dive over the top onto Styles on the floor. Styles to the apron, he pulled on the left arm of Alexander and hit a single arm DDT to take control.
(Commercial)
Back from break, Styles continued working on the left arm, but Alexander hit him with a kick to head. Styles with a kick only for Alexander to come back with a Michinoku Driver for a two count. Alexander with an elbow smash to the head, then a kick to the head, but Anderson and Gallows attacked Alexander leading to the DQ finish after about 9 minutes.
Winner by disqualification: Cedric Alexander
Analysis: *** Good match with Alexander getting a victory that should lead to the US Title shot at Clash of Champions with the story being that Styles was unable to put him away. Anderson and Gallows showing up for the DQ was a predictable outcome just because it fits what The OC likes to do as a group with the cheap attacks.
After the match, Gallows and Anderson stomped on Alexander. The Viking Raiders duo of Erik and Ivar made the save. They knocked down Anderson and Gallows. Erik with knees for Styles and Anderson. Ivar with a running splash on Gallows, knee by Erik on Gallows and Erik slammed Ivar into Gallows. Alexander with a dropkick to Styles and the Viking Raiders hit their Viking Experience double team powerslam on Anderson to stand tall.
Analysis: That means the Viking Raiders are faces. I noted that last week because even though they looked like heels from when they started on Raw, it's obvious now they are going to be a face team. There are a lack of face teams, so it makes sense.
Sasha Banks and Bayley did a backstage promo. No interviewer. They just talked to the camera. Banks said it's too bad if Becky and Charlotte are mad about what they did while Bayley said there's no stronger connection than what they have there. Banks said they'll take this to the ring and you can take that to the bank.
Becky Lynch and Charlotte Flair were shown in the locker room staring at eachother with looks as if to say they don't trust eachother, which makes sense considering their rivalry.
Bray Wyatt was shown saying that later tonight he'll be hosting a brand new episode of the Firefly Fun House.
(Commercial)
The announcers talked about how it is Pediatric Cancer Awareness month. There was a video showing some kids fighting cancer.
Roman Reigns appeared on the stage for a promo. Reigns said that it was nearly one year ago where he told us that leukemia had returned in his body. Reigns said he wanted to use the WWE platform to raise awareness and create that momentum for others the way fans did for him. Reigns said he has visited several pediatric cancer hospitals recently and they were in New York City in the past where they met these great kids. Reigns said the kids were from New York and New Jersey. The kids appeared on the stage with Reigns and they all had wrestler-inspired names: Julius "The Sarcoma" Warrior, Antonio The Arrival, The Mighty M, Liam the Red Ninja and Liana Lilly Terror.
Reigns talked about how they have been through the biggest fights of their young lives and they are still standing here as strong as ever. Reigns said it's on us to help them, support them and have their backs. Reigns told us to support tomorrow's superstars today. Go to ConnorTheCrusher.com to learn about how to donate if you can. The fans cheered all of this as you would expect. Great reaction for those kids that will help them a lot.
Analysis: That's a great moment for those kids that are going through a tough battle and I hope they can all beat cancer. This means a lot for Reigns considering what he's been through and he's the right guy to be on the stage with those kids. I don't mind WWE spending five to ten minutes paying tribute to them.
(Commercial)
Becky Lynch entered with the Raw Women's Championship. She got a good ovation and she will defend that title against Sasha Banks at Clash of Champions on Sunday. Charlotte Flair was next as Becky's partner even though they are rivals. Flair will challenge Bayley for the Smackdown Women's Title at Clash of Champions on Sunday.
A video package aired from last week's Raw where Bayley attacked Becky Lynch with a steel chair with her buddy Banks to show that Bayley might be a heel now. On Smackdown, Bayley said she's loyal to her friend Banks. That led to Bayley and Banks attacking Charlotte Flair with a steel chair as well.
Sasha Banks was out first for her team. Bayley was not cheered for her entrance, but the inflatable Bayley buddies were still a part of the entrance.
Analysis: These four women are known as WWE's Four Horsewomen. They all came up in WWE's NXT developmental system at the same time earlier in the decade. It was four years ago when Charlotte, Becky and Sasha were called up to the main roster at the same time. Bayley was there the following year. Lynch and Flair are legit best friends while Banks and Bayley are also best friends.
Flair and Lynch tried to attack on the floor at the same time, but Banks and Bayley fought back. Lynch attacked Banks with punches and hit an Exploder Suplex on the floor. Bayley attacked Lynch to save Banks and Flair brought in a chair to end that.
(Commercial)
The match began when the show returned from a break.
Sasha Banks and Bayley vs. Becky Lynch and Charlotte Flair
Lynch tossed Bayley out of the ring and whipped Lynch whipped Bayley into the barricade a few times. They went back in the ring with Flair tagging in and stomping on Bayley. Flair tried a suplex, but Bayley took her down with a hair whip. Banks and Bayley whipped Flair back first into the turnbuckle and then slammed Flair down. Flair came back with a forearm to Bayley in her corner, so Lynch tagged in and hit a jumping kick to the face of Bayley. Lynch was on the apron, she kicked Banks down and Bayley hit a neckbreaker. Banks with a cheap shot on Lynch on the floor. Banks tagged in, she was in control for a few minutes, Bayley got the tag and Lynch hit her with a reverse DDT. Flair got the tag with two clotheslines, chops to the chest of Banks and Flair hit a fallaway slam on Banks. Flair with a running boot to knock Bayley to the floor. Flair with a neckbreaker and then she sent Banks face first into the turnbuckle. Flair with a neckbreaker on Banks for a two count. Banks took down Flair, she went for the Bank Statement, but Flair countered it and slapped on the Figure Eight submission on Banks. Bayley tried to make a save, Lynch got in the way and Bayley pushed Lynch into Flair to break the hold. That was a clever spot. The fans chanted "this is awesome" as all four women were down in the ring. Banks with a double knee attack on Flair on the floor.
(Commercial)
The match returned with Banks in control with a double knee attack on Flair against the turnbuckle. Bayley tagged in with chops to the chest of Flair. When Flair came back with a forearm, Bayley grounded her with a headlock. Flair came back by sending Bayley throat first into the ropes. Lynch got the hot tag, forearm off the ropes and another forearm. Lynch caught Banks and gave her a Bexploder Suplex followed by a baseball slide to knock Banks to the floor. Lynch with a clothesline on Banks. Lynch with kicks to Bayley, but Bayley came back with a knee. Lynch blocked a finisher attempt and then Banks went back in the ring with a Backstabber on Lynch. Flair with a boot to the face on Banks that didn't come close to connecting (she kicked the hand), but Banks sold it anyway and Graves wondered if Flair got all of the boot to the face as a way to cover what happened. Bayley knocked down Flair. After Flair avoided a double suplex, Lynch hit a double missile dropkick on Bayley and Banks. Good spot. Lynch with a leg drop off the ropes on Bayley. Flair tagged in, up top with a moonsault and she jumped too far, landed on her feet and then jumped onto Bayley. Oops. That wasn't good. Banks broke up the pin attempt. Lynch pulled Banks out of the ring, uppercut and a whip into the steel steps. Lynch slapped on the Disarmher on Banks on the floor. Bayley kicked Lynch, Bayley with a Bayley to Belly on Lynch into the barricade and then Bayley hit a German Suplex on Flair on the floor. The fans chanted "this is awesome" again. Bayley went up top, she jumped off with an elbow drop, but Flair got her knees up to hit Bayley in the arm. Banks grabbed Flair, Banks got knocked down, Bayley got a rollup on Flair for two and Flair hit the Natural Selection on Bayley for the pinfall win after 18 minutes.
Winners by pinfall: Becky Lynch and Charlotte Flair
Analysis: ***1/2 It was a pretty good tag team match that was given a lot of time as you would expect for the four top women in the company. They're all great in the ring, so I'm not surprised that they delivered a quality match like that. Flair had a few moments in there where she was off, which is not normal for her. It's hard to ignore that moonsault spot where she jumped too far. If not for a few sloppy moments this would have been around four stars out of five. The good news is the crowd was really invested in the match, they chanted "this is awesome" multiple times for them and they got louder as the match went on as well. Flair getting the win was fine as the finish because I didn't want to see Lynch of Banks take a fall while Bayley losing is okay since it builds up Flair more going into their title match.
After the match, Lynch and Flair celebrated although it was not something where they were on the same page. It was more about just being happy they got the win while Banks and Bayley were together on the floor.
Analysis: My prediction for Clash of Champions right now is that Banks will beat Lynch for the Raw Women's Title while Bayley will keep her title. I might change my mind before writing the preview on Friday. I'm not sure if Flair is a face now. I prefer her more as a heel.
Still to come: King of the Ring semifinals with Samoa Joe vs. Ricochet vs. Baron Corbin. Also, a new episode of the Firefly Fun House with Bray Wyatt.
A replay aired of the opening segment that included Steve Austin hitting AJ Styles with a Stone Cold Stunner.
The OC trio of Styles, Gallows and Anderson were interviewed by Sarah Schreiber. Styles said that The OC runs this place. Dolph Ziggler and Robert Roode showed up for a chat. Ziggler said that they could be running the place if they enlisted the help of Ziggler and Roode. Ziggler said they had some common enemies. Styles agreed, so they shook hands to agree to team up.
Rey Mysterio made his entrance to a good pop from the crowd.
(Commercial)
Gran Metalik made his entrance without his Lucha House Party buddies. He's a great worker who isn't pushed much in WWE, but he is capable of a lot more than what WWE gives him.
Rey Mysterio vs. Gran Metalik
Metalik did a monkey flip, Mysterio landed on his feet, they each did some athletic moves and counters that are tough to describe because they are so quick. Mysterio with a headscissors into the ropes. Metalik ducked a 619 attempt and got a rollup for two. Mysterio used his legs to send Metalik to the floor. Mysterio went for a sliding attack out of the ring, Metalik moved and hit a superkick on the floor. Metalik ran the ropes, stepped on the middle rope and jumped over the top onto Mysterio. That was amazing. Metalik landed with his butt right on the head of Mysterio. Back in the ring, Metalik with a springboard senton for a two count. Mysterio came back with a headscissors that sent Metalik into the turnbuckle. Mysterio up top, he hit a seated senton on Metalik, but Metalik came back with a kick and then a dropkick off the middle ropes. They went to the turnbuckle, Mysterio with a headbutt and then Metalik came back with a hurricanrana off the top rope (while Rey was sitting on the ropes) for two. Mysterio came back with a counter into a Sunset Bomb for a two count. Mysterio jumped off the middle ropes, headscissors, 619 double kick by Rey and Mysterio went up top with a Frog Splash for the pinfall win after 7 minutes.
Winner by pinfall: Rey Mysterio
Analysis: ***1/4 That was a fun, exciting match by two quick superstars who can do so much in the air. Metalik is one of the most underused guys on the roster and I'm happy he got a chance to show what he can do here. Mysterio continues to amaze me in his mid-40s and I'm interested to see where things go for him. The somersault senton by Metalik was the most spectacular spot in the match. They definitely made the most of their time given. If they had a match that got double that amount of time they really would have had a classic match.
Post match, Mysterio picked up Metalik and they shook hands. I'm sure that was a cool moment for Metalik to be in a match with Rey like that.
Seth Rollins and Braun Strowman were backstage talking to Cedric Alexander, but we couldn't hear it.
(Commercial)
A 10-man tag team match was made official: Seth Rollins, Braun Strowman, Cedric Alexander and the Viking Raiders vs. AJ Styles, Karl Anderson, Luke Gallows, Dolph Ziggler and Robert Roode.
The NXT tag team The Street Profits (Montez Ford and Angelo Dawkins) did a promo hyping up things still to come. Ford mentioned Charlotte pinned Bayley ahead of their Clash of Champions match this Sunday. Dawkins said he's going with Sasha Banks over Becky Lynch and he said Sasha is right…blue is her color. The fans cheered Dawkins thirsting over Banks. Ford moved on talking about Rollins vs. Strowman at Clash of Champions.
There was a video package about the Roman Reigns storyline with Erick Rowan and Daniel Bryan. Last week on Smackdown, Rowan admitted he was the one that attacked Reigns two times. Rowan also attacked Reigns on Smackdown and he attacked Bryan as well. Rowan said nobody can control him anymore.
The match at Clash of Champions is Roman Reigns vs. Erick Rowan. It's the second straight PPV where there's no Daniel Bryan match, which makes me sad.
Samoa Joe made his entrance for the King of the Ring semifinal match.
(Commercial)
The end of Baron Corbin's entrance was shown as the man that wrestles in a tank top was ready to go. Ricochet was up last and the fans were excited to see him. They showed a video of Ricochet having a draw with Joe to set up this triple threat match.
King of the Ring Semifinals: Ricochet vs. Baron Corbin vs. Samoa Joe
Corbin bailed to the floor, so Joe hit Ricochet in the back with a clothesline. Ricochet with a headscissors on Joe, then a dropkick and Corbin came back in with a shoulder tackle. Ricochet with a kick to the face of Corbin followed by a springboard clothesline and a standing Shooting Star Press. Ricochet with a dropkick on the apron. Ricochet with a step up enziguri on Corbin and a suicide dive on Joe. Ricochet with a corkscrew dive over the top onto Corbin on the floor. That led to a break.
(Commercial)
The match continued with Ricochet jumping onto Corbin on the floor, Corbin caught him and launched Ricochet into the ring post. Joe followed that with a running forearm that knocked down Corbin on the floor. Joe whipped Ricochet into the ring post. Joe took over on Corbin with an atomic drop, kick to the face and a senton splash for two as Ricochet made the save. Joe hit a spinning powerslam on Ricochet for a two count. Joe battled Ricochet by the turnbuckle, Ricochet fought out of it with a punch, but Corbin decked Ricochet with a clothesline. Joe with a running splash on Corbin followed by a jumping kick to the face. Ricochet hit a superkick on Joe and all three guys were down, which led to cheers from the crowd that was enjoying the match. The guys got back into it with Ricochet hitting a dropkick on Corbin, but Corbin came back with a kick to the face. Corbin hit a Powerbomb followed by a Deep Six slam for two as Joe pulled Corbin out of the ring. Joe slapped on the Coquina Clutch on Corbin on the floor with the crowd screaming for this. The fans were into it. Joe took down Corbin with the Coquina Clutch on the floor, so Ricochet hit a running Shooting Star Press off the apron onto Joe and Corbin on the floor. Ricochet landed more on Corbin than he did on Joe. There were "Let's Go Corbin/Corbin sucks" chants from the crowd. I think that's what they were saying. Back in the ring, Joe avoided a 630 Splash, Joe went for the Coquina Clutch, Ricochet fought out of it and hit the Recoil double knees to the face. Ricochet went up top and hit the 630 Splash on Joe. Corbin got back in the ring, pulled Ricochet to the floor and tossed Ricochet over the barricade. Corbin went back into the ring and he covered Joe for the pinfall win after 14 minutes. Cole: "Corbin steals it!" Yep. That's the idea with that finish.
Winner by pinfall: Baron Corbin
Analysis: ***1/2 That was a very good triple threat match with the classic "heel steals the pin" finish that we have seen many times with Corbin tossing Ricochet out of the ring after Ricochet finished off Joe. The hot crowd helped the match a lot as well. I wanted Ricochet to win because I think winning this tournament would have been huge for him, but I am not surprised that Corbin won this match to go to the finals. My issue isn't with Corbin as a worker because I think he performed well in this match and he's done fine in his matches of late. I just think it would have helped Ricochet more if he won.
Corbin's win means that he moves on to the King of the Ring finals at Clash of Champions against Elias or Chad Gable.
Corbin celebrated the win while Ricochet was shocked and Joe was getting checked out by a doctor. Graves put over Corbin for being smart in capitalizing on the situation. Corbin walked over to the King of the Ring throne with Graves saying "All Hail King Corbin" as he has done many times.
Analysis: I assume Gable will beat Elias to set up heel Corbin vs. face Gable and I hope Gable wins it, but my predictions have been off for the entire tournament. I don't know what's going to happen.
Lacey Evans made her entrance in red, white and blue attire.
(Commercial)
There was a plug for the People's Choice Awards where Raw is nominated as the best show of 2019 against some actual great shows. Raw is not a great show. Maybe Smackdown. I had no idea the People's Choice Awards still exist, to be fair.
They showed a replay of last week with Lacey Evans beating Natalya after the dreaded TISSUE TO THE FACE~! followed by the Woman's Right punch. Natalya made her entrance.
Lacey Evans vs. Natalya
Natalya worked over the legs of Evans with a twisting leg lock, but Evans got to the ropes. The fans must have been bored because I think they were chanting "CM Punk" as Natalya punched Evans. There was a rollup by Evans, but Natalya rolled through and hit a discus clothesline. Evans got to the ropes to avoid a Sharpshooter attempt. When Natalya left the ring, Evans hit a neckbreaker on the floor. Back in the ring, Evans with an elbow drop. Evans with a running splash on Natalya against the turnbuckle. Graves called the Statue Of Liberty a "nasty" and said he would replace the statue with Lacey Evans, so the other announcers laughed about it. Evans went for a moonsault, Natalya rolled out of the way and Evans came back with a kick to the ribs. Evans pulled out a tissue from her cleavage, tossed it at Natalya and Natalya kicked Evans. Natalya slapped on the Sharpshooter, Evans was near the ropes, but she didn't fight it much and Evans tapped out to give Natalya the win after five minutes.
Winner by submission Natalya
Analysis: **1/4 Solid wrestling match. I liked how aggressive Natalya was, then Evans looked good on offense and Natalya managed to make the comeback for the win. Natalya is probably the best opponent to help Evans improve. I figured Evans would win again to continue to give her some positive momentum, but I don't have a problem with Natalya getting a win either. It makes things even after last week, which should lead to another match where I assume Evans will get the win.
Firefly Fun House is up next.
(Commercial)
There was a plug for Steve Austin on Straight Up Steve Austin on USA Network after Raw with Dale Earnhardt Jr. as the guest.
There was a clip from earlier in the night with the NBA's Enes Kanter in the ring being interviewed when R-Truth went to the ring with the 24/7 Title. Kanter is a former member of the New York Knicks. Kanter, who is a 7-footer, pushed Truth down and covered to win the 24/7 Title. Truth came back with the ROLLUP OF DEATH~! to win back the 24/7 Championship. Truth is now a 15-time 24/7 Champion.
The announcers noted that Truth will defend the 24/7 Championship in some form at Clash of Champions, but we don't know the match yet. The announcers went over some of the Clash of Champions matches. The full lineup is at the bottom of this post. We will have a full preview up on Friday.
Firefly Fun House
Bray Wyatt was on his talk show set while wearing a sweater. Ramblin' Rabbit appeared to tell Wyatt there was a stranger and Wyatt asked if it was Steve Austin. The other puppets were there and there was a clock with 3:16 on it. The puppets kept saying "stranger danger" repeatedly. Wyatt yelled at them to be quiet. Wyatt hit the clock with a hammer two times and it said 11:19 on it. Wyatt said that Steve is just an old rattlesnake and you can't blame a rattlesnake for doing rattlesnake things. Wyatt said that strangers are friends you haven't made yet. Wyatt said that now Seth and Braun have a trio of new friends. Wyatt said unfortunately friends won't help where you're going because friends forget, but The Fiend never forgets. We got a quick image of The Fiend and Wyatt said bye.
Analysis: I'm not sure what the 11:19 numbers reference, but I saw some Twitter chatter about it. The Undertaker's debut in the WWF was on November 19, 1990 on a taped show a few days before Survivor Series that year, so it could be that. The Undertaker is on Smackdown this week as well. There are also a few 11:19 bible references that it could be mentioning. The "hell" reference was because Wyatt faces Rollins or Strowman for the Universal Title at Hell in a Cell next month. Anyway, this was produced well as usual.
The ten-man tag team match is the main event up next.
(Commercial)
There was a plug for Seth Rollins and Becky Lynch on the cover of Muscle & Fitness magazine.
The entrance of Seth Rollins was shown while his teammates were already in the ring. They showed the entrances of the five heel wrestlers.
Seth Rollins, Braun Strowman, Cedric Alexander, Erik and Ivar vs. AJ Styles, Karl Anderson, Luke Gallows, Dolph Ziggler and Robert Roode
Rollins started with Ziggler with a hiptoss by Rollins. Ivar with a knee to the ribs, Erik tagged in and slammed Ivar onto Ziggler. Styles went after Ziggler, so Alexander went after Styles. Everybody was on the floor except Ziggler trying to attack Strowman, which didn't work because Strowman hit a Chokeslam on Ziggler. That led to a break.
(Commercial)
The heels were in control with stomping way on Alexander against the turnbuckle. Alexander came back with a leaping flatliner as the crowd started doing the wave. Styles with an arm wringer to keep Alexander grounded. Gallows stomped on Alexander followed by an arm wringer takedown. Roode slapped on an armbar and then he drove Alexander to the mat by wrenching on the left arm. Alexander hit a spinning back elbow to the face of Roode. Rollins got the tag against Alexander with a Slingblade, Rollins with an enziguri kick to Gallows and Rollins with a springboard knee on Anderson. Rollins with a Falcon Arrow slam on Anderson for two as Roode made the save. Alexander clothesline on Roode, Ziggler superkick on Alexander, Erik with a punch to Ziggler, Gallows with a boot to Erik and Ivar with a clothesline to Gallows. Styles with a springboard Phenomenal Forearm to Ivar. Rollins hit a superkick to Styles with the fans going wild. Strowman got the tag with running shoulder tackles on Gallows and Anderson while Rollins hit suicide dives as well. Strowman with a Running Powerslam on Anderson and Rollins was pushed by Roode onto Strowman to break up the pin. That was clever. Strowman was mad about it because he thought Rollins did it on purpose. Strowman said that he had him beat. They went to break with Seth and Braun arguing. Another commercial.
(Commercial)
There were about six minutes left in the show when they returned. Rollins was the face in peril, he tried to break free, but Anderson gave him a spinebuster for two. Roode tagged in and Rollins hit a Blockbuster neckbreaker on Roode. Ziggler tagged in, he wanted the Fameasser, but Rollins gave him a Buckle Bomb into the turnbuckle. Styles tagged back in, Rollins avoided an attack and brought in Strowman. Strowman with two running shoulder tackles on Styles, a boot to the face, Strowman punched Gallows out of the ring and Strowman went running into the ring post because Styles moved. Erik tagged himself in, overhead suplex on Ziggler, knee to the face of Roode and Styles hit a Pele Kick on Erik. Ivar tagged in with a jumping knee attack on Styles to put him down. Ivar went up top and he hit a somersault dive on the guys on the floor. That was impressive! The fans were chanting "this is awesome" for them. Styles with a forearm on Alexander, Styles jumped off the top going for a move, but Alexander moved and Alexander hit the Lumbar Check on Styles for the pinfall win after 20 minutes. Alexander reacted as if he was shocked that he won. Good pop from the crowd too.
Winners by pinfall: Seth Rollins, Braun Strowman, Cedric Alexander, Erik and Ivar
Analysis: ***3/4 Great match that was given a lot of time with a hot crowd. I think it was the right finish where Alexander got the pinfall on Styles, which will likely lead to the US Title match at Clash of Champions. Yes, it's predictable, but it's also the right way to end the match. I thought they planned the match well with some fun moments throughout including where everybody hit big moves, then some issues between Rollins/Strowman, Ivar with a dive onto the other guys on the floor and the finish of the match was really well done. The Lumbar Check is one of my favorite finishing moves in WWE. Styles putting over Alexander like that is huge for Cedric's career.
As soon as the bell rang, Steve Austin's music hit as Stone Cold went down to the ring for a celebration. There were about two minutes left in the show, so Austin quickly went into the ring with the babyfaces Rollins, Strowman, Eric, Ivar and Alexander. Everybody was handed a beer. They smashed the beers together and they joined Austin in a beer bash. The fans loved it. They continued the celebration and that was the end of the show.
Analysis: It was a happy way to end the show with the fans popping big for a classic Austin beer bash. By having Austin celebrating with the babyface wrestlers, it also puts those guys ever because it showed that Austin liked them and appreciated them.
After the show was over, Steve Austin had a beer bash celebrating with the faces and he also gave AJ Styles another Stunner. Good times.
Three Stars of the Show
Steve Austin
AJ Styles
Cedric Alexander
I could have picked a lot of people. Great show.
The Scoreboard
8 out of 10
Last week: 6
2019 Average: 5.78 (Smackdown is 6.78)
Last 5 Weeks: 6, 7.5, 6.5, 6, 7
2019 High: 8 (September 9)
2019 Low: 3.5 (May 27)
Final Thoughts
This week's Raw gets an 8 out of 10.
That's my highest score for a Raw this year. There were some very good matches all night long, the presence of Steve Austin made it feel more special and the MSG crowd was loud for almost the entire night. I don't think there was a Raw this year with five matches around three stars or better the way there was on this show. The main event 10-man tag was my favorite match. I would have preferred a Ricochet win in the King of the Ring semifinals over Baron Corbin, but it was still an exciting match to watch. Some things on the show were off like Charlotte doing that moonsault that wasn't that close. She should stop doing that move, I think. Other than that, though, it was a well-booked show with a lot of great wrestling. I wasn't bored by the show at all. Most weeks have more boring segments. This felt like more of a complete wrestling show thanks to the great in-ring action and the entertaining opening segment with Stone Cold.
The build to Clash of Champions has been pretty good as well. Is the Clash of the Champions card the best of the year? Probably not, but they have some fresh matchups. Our preview goes up on Friday.
The next WWE PPV is Clash of Champions on September 15. Here's the official lineup so far.
WWE Universal Championship: Seth Rollins (c) vs. Braun Strowman
WWE Championship: Kofi Kingston (c) vs. Randy Orton
Raw Women's Championship: Becky Lynch (c) vs. Sasha Banks
Roman Reigns vs. Erick Rowan
Smackdown Women's Championship: Bayley (c) vs. Charlotte Flair
Raw Tag Team Championships: Seth Rollins and Braun Strowman (c) vs. Dolph Ziggler and Robert Roode
Smackdown Tag Team Championships: The New Day's Big E and Xavier Woods (c) vs. The Revival (Scott Dawson and Dash Wilder)
Intercontinental Championships: Shinsuke Nakamura (c) (w/Sami Zayn) vs. The Miz
King of the Ring Tournament Finals: Baron Corbin vs. Smackdown wrestler (Elias or Chad Gable)
Women's Tag Team Championships: Alexa Bliss and Nikki Cross (c) vs. Fire & Desire (Mandy Rose and Sonya Deville)
Cruiserweight Championship: Drew Gulak (c) vs. Humberto Carrillo vs. Lince Dorado
AJ Styles defending the US Title against Cedric Alexander will likely be added as well. They also said the 24/7 Title will be defended in some form, but there's no specific match announced yet.
—
You can contact me using any of the methods below. See ya next time for the Smackdown review. Thanks for reading.
John Canton
Email: mrjohncanton@gmail.com
Twitter: @johnreport