The John Report: The WWE Raw Deal 06/01/20 Review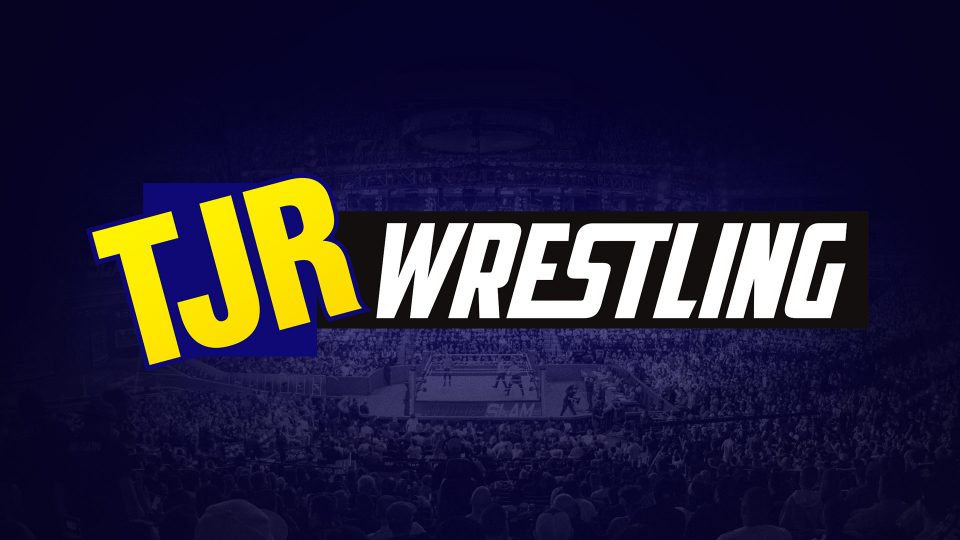 Welcome to the WWE Raw Deal review right here on TJRWrestling. It's the second week of Raw where there are "fans" in attendance with developmental wrestlers in the crowd behind plexiglass. I thought the concept worked well on Raw, Smackdown and NXT, so I'm glad that WWE has done it. They should have done it two months ago, but I understand wanting to limit the amount of people in the building due to the health crisis. The next WWE pay-per-view for Raw and Smackdown wrestlers is Backlash on June 14, so they have less than two weeks to build the card.
From the WWE Performance Center in Orlando, Florida, this is the Raw Deal for episode #1410 of Monday Night Raw. Follow me on Twitter @johnreport. Please visit TJRWrestling.net daily for our regular updates on the wrestling business featuring WWE news coverage, insightful columns from our team along with reviews about wrestling's past and present. Let's roll.
The Raw intro video aired to start the show.
There was a shot of the WWE developmental wrestlers in the crowd for the show. This week's show was taped last Tuesday.
Analysis: I read a report earlier in the day that some of them were upset about having to be there so long for three days of tapings. I don't know if that's true. Does it cut into their video game time? Your job is to work for WWE so you should do it to the best of your ability while the company is running shows without fans. I will add that I think they should let them sit on chairs because that's fine with me. I get that they may be bored by it, but it's part of being a team.
The announce team of Tom Phillips, Byron Saxton and Samoa Joe were the announce team to start the show. Joe is considered a regular time announcer now, but he's not done wrestling either.
Let's Hear from Seth Rollins
The "Monday Night Messiah" Seth Rollins made his entrance with Murphy and Austin Theory to host Rey Mysterio's retirement ceremony. They showed highlights from last week when Seth threatened Aleister Black and Humberto Carrillo with an attack like he did against Rey Mysterio.
Rollins was in the ring for a promo with Murphy and Theory sitting on chairs at ringside. Rollins said that here in a few moments, he'll have a match with Aleister Black, who is confused about things with regards to Rey Mysterio. Rollins said that Rey will be there later tonight to speak, but he doesn't think Rey will be able to formally announce his own retirement, so Rollins will handle that himself. Rollins said that Mysterio is too modest to call himself a legend, so Rollins noted that he appreciates Mysterio who he claims was a sacrifice for the greater good of Monday Night Raw. Rollins said that this was a moment that will live in time forever. Rollins said Mysterio is without a doubt the greatest luchador who has ever lived and he's undoubtedly a legend. Rollins said that Mysterio is a kind and generous man because Rey presented himself to Rollins so that Seth can be the man that stands before you today to lead Raw into the future. Rollins continued saying in honor of Rey's career, he's prepared a video package.
There was a Rey Mysterio video package showing some of the biggest moments of Rey's career that started in WWE in 2002. They didn't include WCW, ECW or Mexico highlights at all. It was all WWE stuff while focusing on his connection with the fans, his son Dominick and then it showed Rollins attacking Rey's eye by driving it against the steel steps. Rollins clapped when the video aired.
Rollins said that Rey is undoubtedly a first-ballot Hall of Famer and Seth said it would be his honor to personally induct Rey into the Hall of Fame. Rollins had a sick smile on his face as he said that. Aleister Black ran down to the ring and kicked Rollins to knock him out of the ring. That match is next.
Analysis: A good promo from Rollins as he continues to be a cult-leader style heel that feels like what he did to Mysterio was for the good of the show instead of a heinous attack. Black standing up for Mysterio by going after Rollins was nice although of course he waited until Seth got most of his promo done.
A commercial aired for Backlash on June 14 to promote Edge vs. Orton in the "Greatest Wrestling Match Ever" as WWE is promoting it.
(Commercial)
Aleister Black vs. Seth Rollins (w/Murphy and Austin Theory)
Black worked over Rollins with punches and kicks that sent Rollins into the turnbuckle. Black with a dropkick to the knees leading to Rollins bailing to the floor. Black with a kick to the chest, then he had an eye on Murphy and Theory on the floor, so Rollins hit a kick. Rollins hit a snap suplex on Black for a two count. Rollins sent Theory into the ropes followed by a dropkick. Rollins told Black this isn't about him and he choked Black against the ropes. Rollins dumped Black out of the ring and hit a suicide dive that sent Black back first into the barricade. Black kicked Rollins down, then Rollins avoided a knee, Black avoided a jumping kick, Seth grabbed the waist, but then Black hit a kick to the head. Rollins with a back body drop over the top that sent Black into the ring apron. Rollins signaled for his guys to go after Black, then Humberto Carrillo ran out there with a steel chair and Rollins told his guys "not now" while making them move back.
(Commercial)
The match returned with Rollins is in control while Carrillo was at ringside to support Black. When Rollins tried a dropkick, Black held onto the ropes and Rollins hit an elbow to the face. Black with a jumping knee, but Rollins came back with the Slingblade neckbreaker for a two count. Rollins went up top, he jumped off with a knee, but Black moved and Black hit elbows followed by a sweep kick and a running knee to the face. Black with a moonsault off the middle ropes for a two count. Each guy got two counts with rollups, Black with a kick to the head and a bridging German Suplex into a pin for two. Black set up for Black Mass, but Rollins got out of it with an enziguri, a kick to the face and a Falcon Arrow slam got a two count. Nice sequence of moves there. Rollins went up top and jumped off with a Frog Splash with Black blocking the move by getting his knees up. Rollins got an incredible amount of height on that splash. Black and Rollins battled on the apron with Black kicking Rollins back first into the ring post. Black hit a moonsault off the middle ropes onto Rollins on the floor.
(Commercial)
It was about 20 minutes into this match as Rollins and Black battled on the top turnbuckle. Rollins shoved Black off the top and hit a Frog Splash. Black went for a submission, but Rollins fought him off and hit a Powerbomb. Rollins jumped off the top with nothing as Black drilled him with a knee to the face. That was a loud smack thanks to Black slapping his leg, but it also looked devastating. Theory and Murphy went on the apron, so Carrillo went after them. The heels managed to send Carrillo into the barricade. Rollins got a rollup on Black for a two count, then Black got a rollup of his own where he was on top of Rollins (not a ROLLUP OF DEATH~!) and that was enough for the pinfall win after 22 minutes.
Winner by pinfall: Aleister Black
Analysis: ***3/4 That was a great match. It was probably the best Raw match since they have been at the Performance Center in the last three months although I don't know if that's accurate based on ratings – I'd have to look it up. I'm just saying it was a strong effort from Black and Rollins in an even match that led to Black getting one of the biggest wins of his career. The way it ended made it look like a close win rather than a decisive victory, so that should lead to some rematches down the road. I'm all for 20+ minute matches on Raw between great wrestlers like these guys. Good stuff.
After the match was over, Murphy and Theory beat on Black with punches and kicks while Rollins attacked Carrillo. Murphy and Theory held Black while Rollins hit The Stomp on Carrillo. Rollins told Black he warned him what would happen if he got in his way and Rollins said "this is what happens when you want to be a hero" and Rollins hit The Stomp on Black (while Murphy and Theory held Black) as well. Rollins had a smirk on his face. Rollins left with his disciples looking happy about their actions.
Analysis: This will probably lead to a six-man tag team match at some point soon with Seth, Murphy and Theory against Black, Carrillo and Mysterio. It's actually been a good story by using Rollins to try to get those midcard babyfaces working with a top guy like Seth. Rollins was featured heavily this week already in the first 45 minutes of Raw. I'm all for a Rollins vs. Black match at Backlash.
The announcers plugged the new Raw Talk show on WWE Network that is now available on the free version of WWE Network. It's also on the paid version. I'll stick with the paid version that I have had for six years. I need the full archives, pal.
A video aired about Apollo Crews winning the US Title last week.
The duo of Angel Garza and Zelina Vega went up to Charly Caruso for an interview. They showed Garza beating Kevin Owens last week after Garza attacked KO's left knee. Vega spoke, so Garza spoke about how in matters of competition and seduction you always have to be one step ahead. Vega said that Garza's win over Kevin Owens was triumphant. Garza said that if somebody is upset over his actions then they don't want something as bad as he does. Garza stared into Charly's eyes and then he gave Charly a rose. When Garza left, Vega ripped up the rose.
(Commercial)
There was a commercial for NXT Takeover In Your House this Sunday, June 7. I'll have a preview and review of that on TJRWrestling later this week.
The announcers talked about In Your House with Joe wondering if they were giving away a house. I don't think so, but that was cool when they did it 25 years ago.
There was a video of Shawn Michaels talking about Edge and Randy Orton having the "Greatest Wrestling Match Ever." Shawn said coming from somebody that has had a few great matches like WrestleMania 10 with Razor Ramon, WrestleMania 12 with Bret Hart or the two WrestleMania matches with The Undertaker and if they went over all his matches, they'd be here all day. Michaels said that there might be a little bit of bias and it's a bit personal, but he's going with Edge because time, wisdom, knowledge and a little fate gives Edge…the edge.
Analysis: Shawn is right about his great matches. He has the most legendary matches in company history and in my opinion is the best in-ring performer in WWE history. A few others are close, but I would put Shawn at the top. I am picking Randy Orton to win that match because I think they'll have Orton win the second match since Edge won the first match at WrestleMania. That will lead to a third match between them maybe at SummerSlam.
A video package aired showed highlights of last week's Raw when Drew McIntyre hit MVP with a Claymore Kick. Later in the night, Drew and Bobby Lashley getting into a brawl to end Raw last week.
Later on Raw: Drew McIntyre vs. MVP.
MVP was backstage with Lana there yelling at him about controlling her "husband" Bobby Lashley. MVP said he had work to do because he has a match with Drew McIntyre, so he doesn't have the time to deal with her. Lana called MVP a leech trying to use Bobby to revive MVP's career. MVP said that's not true, but if it was then wouldn't that make two of them? Lana responded with a slap to the face and left.
Analysis: It's not like the pairing of Lashley with Lana has helped her at all while Lashley working with MVP has been good for both guys. That's pretty obvious from watching the show.
(Commercial)
A commercial aired for Total Bellas on Thursday. Poor Daniel Bryan.
They showed a recap of Seth Rollins' talking about Rey Mysterio earlier in the show. It was only an hour earlier. They also showed highlights of Black beating Rollins about 30 minutes earlier along with Rollins and friends beating up Black as well as Carrillo.
Analysis: Do we really need a recap of this stuff that just happened? I don't think it's necessary, but Raw is a three-hour show and they have time to kill.
Apollo Crews made his entrance as the new United States Champion with Kayla Braxton in the ring to conduct an interview. Crews said he has been feeling so good saying there's appreciation, humility and overall it's surreal to him that he's standing there as the new United States Champion. Braxton noted that Crews will defend his title against an opponent of his choosing right here tonight. Crews said that the superstar that he's choosing is truly deserving and his name is Kevin Owens.
Kevin Owens made his entrance with a slight limp to sell the injured knee from last week. Owens congratulated Crews on winning the US Title. Owens said he appreciated the offer and he's not one to turn down title opportunities since it's been too long since he's had a title shot, but after last week he thinks this is coming out of pity. Crews said there is no pity about it. Crews said this is all about respect, so Owens said that if this is about respect then that's okay, but he feels bad about it. Owens said he knows he deserves it. What he feels bad about is that Apollo's first title reign is going to be a real short one.
United States Championship: Apollo Crews vs. Kevin Owens
Crews and Owens touched knuckles as a sign of respect. Owens ran the ropes leading to Crews hitting a dropkick. Owens with a dropkick followed by a clothesline that sent Owens over the top to the floor. Owens left the ring with Crews punching him, then Crews missed an attack off the apron and Owens hit a senton splash onto a standing Crews on the floor. Owens went up top and he hit a Senton Bomb for a two count. Owens hit a kick to the gut with Crews selling it as if it was a low blow and Owens shrugged his shoulder as if to say he didn't mean to do it. Crews came back with punches so maybe he was faking it and then they got into a slugfest on the floor. The match went to break there.
(Commercial)
Owens and Crews were slugging it out in the ring as they exchanged punches. Owens hit a headbutt, Crews with a pump kick and a powerslam with Joe saying this was great as Crews got a two count. Owens avoided an Olympic Slam leading to a superkick from KO for a two count. Owens hit a moonsault off the middle ropes for two. Crews avoided the Popup Powerbomb leading to jumping kick to the head, an Olympic Slam for a two count and then a standing moonsault also got a two count. Crews with a running corner splash on Owens, but Owens came back with a superkick. Owens went up top, he jumped off with a Senton Bomb and Crews got his knees up to block it. That led to Andrade and Garza to attack Owens and Garza for the disqualification. This match went 11 minutes.
Match Result: Double disqualification
Analysis: *** It was an intense match while it lasted with two babyfaces competing hard in a title match. That's what you want to see in a match like that. Owens didn't sell the left leg injury at all after last week. I thought Crews might go after it because it seemed like Crews was acting heelish a bit with the "kick to the groin" spot, but then there weren't more heel actions after that. It set up the tag team match right after, which is a popular booking scenario that WWE does where a singles match leads to a tag team match.
Andrade and Garza sent Crews and Owens to the floor as the show went to break.
(Commercial)
It was holla holla holla tag team match time.
Andrade and Angel Garza (w/Zelina Vega) vs. Apollo Crews and Kevin Owens
The heel team of Andrade and Garza were in control of Crews. Garza charged at Crews, who got a boot up, but when Crews went for an attack off the middle ropes, Garza met him with a dropkick followed by his spot where he took off the pants to continue wrestling in his tights. Andrade hit a running dropkick on Crews, then Garza came back in and hit a running kick to the leg. Crews broke free leading to Owens tagging in and Andrade tagged in because Garza didn't want to face Owens, but Garza did manage to do a cheap punch to the face. Andrade slapped on a single leg crab on KO's injured left knee. Owens came back with an atomic drop, clothesline and a running senton splash. Owens went after Garza, so Andrade hit a dropkick. Crews tagged back in with Andrade meeting him with a vertical suplex, but then Crews came back with an Olympic Slam. Garza hit the left knee of Owens while Owens was on the apron. Andrade got a rollup with his foot on the ropes for a two count. Crews hit a jumping kick to the head and a Toss Powerbomb by Crews got him the pinfall win after about five minutes.
Winners by pinfall: Apollo Crews and Kevin Owens
Analysis: **1/2 It was a solid tag team match with Crews getting a win over Andrade for the second week in a row. I'm glad that Crews is getting a chance to show what he can do in the ring in meaningful matches because he's very skilled. I also think Garza will benefit from feuding with Owens, so I hope that rivalry continues.
Asuka, the Raw Women's Champion was interviewed backstage by Kayla Braxton who talked about Asuka's match against Charlotte Flair. Asuka just did a quick promo about beating Nia Jax at Backlash and said that the Empress won't bow down to anyone since Charlotte is the Queen. Good enough.
The Street Profits and Viking Raiders have a bowling competition up next.
(Commercial)
This Wednesday on NXT, Drake Maverick faces El Hijo Del Fantasma in the finals of the Cruiserweight Title tournament. Also, Mia Yim faces Candice LeRae. It's not as strong of a lineup as usual, but they have a Takeover on Sunday.
The Street Profits and Viking Raiders Go Bowling
A video package showed The Street Profits leading the Viking Raiders 2-1 in their competitions over the last three weeks.
The teams were in a bowling alley with The Street Profits not liking their bowling shoes with Erik saying that after today it will be 2-2 in their challenge. Erik and Ivar were on fire as they bowled strikes (the rolls were edited) while Montez Ford and Angelo Dawkins were terrible at it. They had drinks in red cups, the Viking Raiders said "SKOL" like vikings and then Dawkins spit up whatever the drink was – Ivar said it was goat's milk. The Viking Raiders continued to dominate while Street Profits struggled with Ford dropping a ball on Dawkins' foot. Ivar pulled a turkey leg out of the ball rack. Ivar also had a bowling ball painted on his stomach. Erik and Ivar continued to hit their shots. Ivar went into the fridge and grabbed some turkey legs with the woman telling them to get out. The woman told Ivar he is cute, which has happened previously. The score was a blowout for the Viking Raiders. The Street Profits music played, the lights went out and Street Profits started playing better while Viking Raiders threw gutter balls. The Street Profits were up 130-121 with one more shot left for Viking Raiders, so Erik slid Ivar down the lane and Ivar got a strike leading to Viking Raiders winning 131-121. That meant their rivalry was at 2-2 now.
Analysis: This was mildly entertaining. I don't think it's that interesting and the comedy is very cheesy. It's a way to build up a friendly rivalry between two babyface teams, but it's not as interesting as having wrestling matches on a wrestling show.
A video aired showing the issues between Women's Tag Team Champions Alexa Bliss/Nikki Cross and The IIconics leading to The IIconics beating up the champions.
The IIconics and Nikki Cross/Alexa Bliss were bickering backstage with Producer Adam Pearce there to break it up. Kay faces Cross up next.
(Commercial)
The women were already in the ring to start the match.
Billie Kay (w/Peyton Royce) vs. Nikki Cross (w/Alexa Bliss)
Cross was aggressive as she sent Kay into every turnbuckle, a headbutt to the ribs and a kick. Kay came back with a boot to the face for a two count. Kay hit a suplex for a two count, then she trash talked Bliss and Cross got a rollup for two. Kay came back with a spinning forearm for a two count followed by a chinlock. Kay with a backbreaker and an elbow drop followed by a comedic temper tantrum. Cross came back with forearms to the chest, then a running clothesline, a running splash and a bulldog. Cross was fired up and the fans in the building responded well to her. Cross went up top with a cross body block, but Kay moved and Kay hit a sitout uranage on Cross for the pinfall win after about five minutes.
Winner by pinfall: Billie Kay
Analysis: ** This was decent with the taller Kay finding a way to get the win that was surprisingly clean. Cross did a nice job of selling and then in her comeback. I figured Royce would help Kay win, yet they didn't do anything cheap to win. It was simply Cross missing a cross body block and Kay took advantage of that leading to victory. They're building to another title match between these teams. Based on typical WWE booking, they'll probably have Royce face Bliss next week and then the title match will be set up for Backlash.
Drew McIntyre was interviewed backstage by Charly Caruso. McIntyre said that he doesn't back down against any challenges while noting he's beaten seven challengers since winning the WWE Title and said if MVP wants to be number eight then that's fine. McIntyre said if anybody wants to come after him then he'll give them a one way ticket to Claymore Country.
Rey Mysterio is up next.
(Commercial)
There was a plug for Raw Talk on WWE Network after Raw.
Let's Hear from Rey Mysterio
Rey Mysterio was shown from his home via satellite as the announce team talked to him and Phillips asked how Rey's doing. Mysterio said that his eye is still recovering and they don't have a timetable on when or if he can return. Mysterio said that it all depends on how fast he can recover. Rey said that if an infection set in, that could be the end of his career. Joe asked Rey if he's retiring and Rey said he really didn't know. Rey said that it may not be up to him while adding that he could be cleared to compete again in a few weeks or he may never be allowed to compete ever again. Joe asked Rey if he had anything to say about Seth Rollins holding the retirement ceremony for Rey earlier in the night. Rey said that the Messiah Rollins carries a lot of negativity with him and for Seth to be saying that Rey was chosen as some sort of sacrifice, he noted that Seth made a clear decision to try to blind Rey.
That's when Dominick (Rey's son) showed up to support his dad. Dominick said that Rollins isn't a Messiah, he's barely a human being. Dominick said that something has to be done about him and now he's out there lying. Dominick said they know it's a bunch of BS. Mysterio told Dominick to chill. Mysterio thanked everyone for reaching out and for their concerns while adding that it means a lot for his family. Mysterio's official statement: "Seth Rollins, damn you for everything you put my family through." Mysterio mentioned his family saying that they watched Seth put Rey's eye into the steps and they saw the man that protects his family suffer. Mysterio said that he is a man of forgiveness, but he said he will never forget Rollins for what he did to him and put his family through. Rey left, but Dominick had some final words. Dominick: "Seth Rollins, you're a man of scripture – an eye for an eye." Dominick left to end that.
Analysis: It's no surprise that Rey didn't say he was retired here. They are doing this storyline where Rollins did the cheap attack, but Rey is going to come back for revenge and they can also use Dominick to be part of it. Dominick is a trained wrestler that likely has some sort of deal to start wrestling for WWE soon, so we'll likely get a tag team match out of this and then transition to Dominick getting in a singles match with Rollins at some point. There will also be rumors of Dominick turning on his dad to side with Rey because that's pro wrestling and that kind of thing always happens. I don't mind a slow build for the Rollins/Mysterio feud. It feels fresh, it feels personal and they will have great matches together.
Nia Jax made her entrance as the challenger for Asuka's Raw Women's Title at Backlash in two weeks. Jax said that she did not start this. Jax claimed that she had been repeatedly attacked by Asuka and Kairi Sane in a classic two on one advantage. Jax said that they're not what they say they are while adding that it's all smoke and mirrors just like Asuka's championship. Jax claimed that Asuka was giving the Raw Women's Title because of hormones and then Becky felt all guilty, so she gifted it to Asuka. Jax said now she's the villain in this picture and at Backlash, she'll expose Asuka for the backstabbing charlatan that she really is.
Analysis: Do you think an adult in 2020 would really use the phrase "backstabbing charlatan" when talking trash to somebody? No. Use better dialogue, WWE writers.
An update on Rob Gronkowski is up next.
(Commercial)
A clip aired from last week showing R-Truth warning Rob Gronkowski that he was coming for the 24/7 Title. Gronk responded with a promo where he was reading off a prompter.
There was a video from earlier in the day in Foxborough, Massachusetts with friend Rob Gronkowski wearing the 24/7 Title with his friend filming a Tik Tok video. There was a guy doing some gardening, Gronk asked who he was and Rob's friend said don't worry about him. Rob's friend took off his jacket to reveal a WWE shirt and then R-Truth gave Gronk the ROLLUP OF DEATH~! to become the new 24/7 Champion…again.
Winner by pinfall AND NEW 24/7 Champion: R-Truth
Truth left with the title while Gronk's friend told him to focus on his career with the Bucs now.
Analysis: Congrats to R-Truth for winning the ROLLUP OF DEATH~! Title. That's what it should be called. Anyway, Gronk's two-month reign is over because he's going back to the NFL with the Tampa Bay Buccaneers. There were reports last night that Gronk's WWE deal is over now because of his NFL return. It's likely that Gronk will be back in WWE when he decides to retire from the NFL again. Gronk's deal with the Bucs is only for one year, but maybe he'll play two or three years. There's no reason to have a contract in WWE if you're playing in the NFL and making way more money doing that.
Kairi Sane entered for her match with Jax with Asuka watching on a TV in the backstage area. Sane had her umbrella with her that apparently had the name "Hana Kimura" on it in honor of her late friend who passed away last week. Sane also looked up to the heavens. Hana was so young and it's a sad story for sure. Joe was defending Jax having to deal with Asuka and Sane in double team attacks.
Nia Jax vs. Kairi Sane
Sane with punches, but then Jax hit her with shoulder tackles and a hair toss across the ring. Sane jumped on Jax's back with a sleeper, but Jax was able to power out of it. Sane with a spinning back fist. Sane went up top with Jax hitting her with a headbutt. Jax tried a slam, but Sane hit a spinning DDT for a two count. Sane with a sliding clothesline on Jax in the corner. Jax rolled to the floor, so Sane went after her with a baseball slide kick, but Jax caught her and sent her into the apron. Jax grabbed Sane by the head and slammed her face first into the steel steps. That was the spot in the match where Sane's head was busted open and they had to stop the match to clean her up. This show was taped last week, so they have had a lot of time to edit it. It looked like a brutal bump where Sane couldn't protect herself much because of the force with which Jax threw her into the steps. The referee checked on Jax on the floor. When Jax brought Sane into the ring, Jax hit a leg drop and won the match. They did not show Sane's face at all after that spot. This match went about three minutes.
Winner by pinfall: Nia Jax
Analysis: * I really like watching Sane wrestle because she's very good at what she does, but I think WWE needs to stop putting her against Jax after Jax threw her into the turnbuckle too hard last time and now this time Sane was busted open. Jax needs to be more careful with smaller opponents. Anyway, Jax getting the win was no surprise here as WWE builds her up for the title match against Asuka. I hate how reckless Jax was here. I don't want her to be fired, but she should be disciplined by management in some way because it's not the first time for her. You need to be more professional and when you're in WWE, that means taking care of your opponents. Be better, Jax.
Post match, Asuka went into the ring with the Raw Women's Title for a staredown with Jax. That led to Jax backing out of the ring.
Kairi Sane posted photos of the cut on her head. I hope she's okay from that.
You are strong. I have lost to you many times. I am small and you may think I'm weak.
However, you can never beat my heart. I will get back up again. #WWERawpic.twitter.com/leXMwuiifO

— KAIRI SANE/カイリ・セイン (@KairiSaneWWE) June 2, 2020
There were highlights of Edge's promo from last week's Raw. Randy Orton will have some thoughts up next.
(Commercial)
Randy Orton did a promo in the backstage area. Orton said for the past few months said that he's watched WWE Network watching things like The Undertaker's documentary and a lot of other shows. Orton said that a lot of people seem to think that Ric Flair is the greatest to ever do it and he agreed. Orton mentioned that last week on Raw, Ric Flair said that, in his opinion, Randy Orton is the best to lace up a pair of boots. Orton noted that Edge has said the same. Orton also said that Edge told Orton that he didn't have a passion for the business, that he was complacent, comfortable and he did it for a paycheck. Orton said that Edge can't stand that for 20 years, Orton has phoned it in and half-assed it still accomplished more than anyone in that locker room has done. Orton said that Edge had to pretend to be his childhood heroes while all Orton had to do was wake up, lace his boots and get in that ring to prove that he is the best. Orton said that at Backlash, he's going to prove that he is better than Edge. Orton said that he set the bait, Edge bit and now the storybook ending by Edge will be re-written will be three most dangerous letters in sports entertainment…RKO. Orton stared into the camera to end it.
Analysis: It was another great promo from Orton, who has been doing a fantastic job during this rivalry with Edge over the last few months. Edge and Orton were not at the last tapings last week, so they taped these a few weeks earlier when they were on Raw and that gave both guys about a month off to be at home with their families.
Charlotte Flair entered with the NXT Women's Championship as the wrestlers in the crowd booed her.
(Commercial)
Charlotte Flair did a promo telling the "fans" at the WWE PC to respect her. Flair said this Sunday at NXT Takeover In Your House she's defending her NXT Women's Championship against Io Shirai and Rhea Ripley. Flair said that you share the gym, locker room and WWE PC with those women. Flair said that she wants one of you to be the next Ripley or Shirai. Flair told them to "bow down" and the women in the crowd booed. Flair talked trash about Asuka mentioning her history in WWE talking about all that Asuka has done in WWE. Flair claimed that it seemed like the Empress wants to be like the Queen.
Analysis: It was the typical Charlotte Flair promo that she does all the time. The only difference is she didn't mention all of her title wins, but it's usually the same thing every time.
Asuka made her entrance for this non-title Champion vs. Champion match.
Charlotte Flair vs. Asuka
Flair was in control with hard forearms to the chest, then chops and some trash talking. Asuka missed a corner attack when Flair moved leading to a forearm to the face from Flair. Charlotte dropped her knee onto the back of the left leg of Asuka leading to a quick break.
(Commercial)
Flair jumped onto the left knee of Asuka once, but then Asuka got a rollup for two. Flair clipped the back of the left knee followed by a knee strikes to the leg. Asuka avoided another knee attack, but Flair came back with a forearm to the face. Asuka came back with punches, Flair blocked a spinning back sit and Flair kicked the left leg. Flair was bleeding from a tooth as Asuka came back with a roundhouse kick to the head. Asuka with a running hip attack followed by a release German Suplex, a kick and a Shining Wizard knee to the face for a two count. Asuka went up top, jumped off with a dropkick, Flair moved and then Asuka slapped on an armbar, which led to a Triangle Choke from Asuka. Flair managed to power out of it into a Boston Crab submission. That was a cool sequence as Asuka countered into a pin attempt. Asuka slapped on a kneebar submission with Joe saying these submissions are unbelievable. Flair managed to power out of that with a German Suplex. Flair missed a boot to the face, Asuka with a spin kick to the gut and Asuka with another Triangle Choke submission attempt with Flair powering out of it with a Powerbomb for a two count. Asuka was on the apron, so Flair kicked her to the floor. Asuka's music played as Nia Jax made her entrance with an Asuka mask and she painted her face like Asuka. When Asuka got back up, she got mad at what she saw and the referee was counting, so Asuka was counted out to give Flair the win. At least I think it was a countout.
Winner by countout (no contest?): Charlotte Flair
Analysis: ***1/4 They always have good matches together and that's what this was with Flair controlling early leading to Asuka making the impressive comeback. It was fun listening to Samoa Joe putting over how well their submissions were and how much he was enjoying the match. Asuka and Flair work so well together. The amount of submission attempts and counters they did was awesome to see as well. The cheap finish is a way to protect both women while also getting heat on Jax.
After the bell rang, Jax hit a running clothesline on Asuka on the ramp as Jax tossed the Asuka mask onto Asuka. The announcers didn't even mention what the match result was as Nia's music played.
Analysis: It made sense in the story for Jax to get the advantage. I'm not that excited about their match at Backlash because it's a Jax match, but Asuka is so great that she might get a good enough match out of Jax. I think Asuka will retain the title as well.
Lana was interviewed backstage by Charly Caruso, who cued up the clip of Lana slapping MVP earlier in the night. Lana said that Bobby Lashley didn't want her going out to ringside during his matches, but he never said anything about MVP's matches, so she laughed and walked away.
(Commercial)
There was a commercial for Smackdown that will reveal what really happened with the Jeff Hardy "accident" last week where he was set up. Plus, Nikki Cross and Alexa Bliss defend the Women's Tag Team Titles against Bayley and Sasha Banks.
Bobby Lashley made his entrance to support his buddy MVP, who faces Lashley's Backlash opponent WWE Champion Drew McIntyre. MVP made his entrance after that.
Drew McIntyre made his entrance with the WWE Championship with the crowd cheering loudly for him. Lana made her ravishing entrance to join "husband" Bobby Lashley at ringside with Bobby looking surprised by it.
There were only about four minutes left in the show. I predict this won't be the greatest wrestling match ever due to time constraints.
Drew McIntyre vs. Montel Vontavious Porter (w/Bobby Lashley)
McIntyre went after MVP with punches and kicks followed by a clothesline. McIntyre with a Glasgow Kiss headbutt that sent MVP out of the ring. Lashley got in Drew's face, so MVP shoved McIntyre into the ring post and the barricade. They went back into the ring with MVP hitting a running kick to the face for a one count. MVP with a boot to the face, McIntyre came back with a clothesline and kick to the face. McIntyre went up top and jumped off with a punch or on MVP. Lashley pulled MVP out of the ring, so McIntyre ran the ropes and hit a somersault dive onto both guys. That was impressive for a 260 pounder like McIntyre. Back in the ring, McIntyre did the 3-2-1 countdown for the Claymore Kick leading to the 1-2-3 pinfall win after three minutes.
Winner by pinfall: Drew McIntyre
Analysis: * An easy win for McIntyre after he hit an impressive somersault dive over the top to the floor. It just shows how good of an athlete McIntyre is. At least MVP got in some offense during the match. McIntyre has been booked very well as the WWE Champion.
Post match, Lashley went into the ring and put the Full Nelson submission on McIntyre right after Drew covered MVP to win the match. McIntyre tried to fight it, but Lashley held on for about 15 seconds and the show ended there.
Analysis: It's an interesting way to end with Lashley in control of McIntyre and only showing it for 15 seconds. I think they'll have a very good match at Backlash that will be a lot better than some people might think. I expect McIntyre to retain his title.
Three Stars of the Show
Seth Rollins
Aleister Black
Apollo Crews/Kevin Owens
I thought Asuka and Charlotte Flair did well too.
The Scoreboard
7 out of 10
Last week 6.75
2020 Average: 6.35
Final Thoughts
This was a pretty good show and a little bit better than last week. Two weeks ago, no matches got over ten minutes and this week there were a few like that with Black vs. Rollins going over 20 minutes. It was great and left me wanting to see it again. I liked how Apollo Crews was booked once again while Flair and Asuka had a solid match before the cheap finish.
Seth Rollins was on for nearly all of the first hour. I liked his promo a lot. He's really in a zone right now in terms of getting into this Monday Night Messiah character that believes in the things that he says. The response from Rey Mysterio and Dominick was fine. That's a long term story that they can use to build up to a big match down the road. Randy Orton's promo in response to Edge was strong as well.
I think the Raw brand has done well heading into Backlash in less than two weeks. I like a lot of the storylines and having the wrestlers in the crowd has helped the atmosphere of the show.
The next WWE pay-per-view event is Backlash on June 14. Here is what we know so far:
Edge vs. Randy Orton – I think this will be the main event.
WWE Championship: Drew McIntyre (c) vs. Bobby Lashley
Universal Championship: Braun Strowman (c) vs. The Miz and John Morrison
Raw Women's Championship: Asuka (c) vs. Nia Jax
—
You can contact me using any of the methods below. Be safe and smart out there.
Thanks for reading.
John Canton
Email: mrjohncanton@gmail.com
Twitter: @johnreport
Personal Facebook and TJRWrestling on Facebook