The John Report: The WWE Raw Deal 05/04/20 Review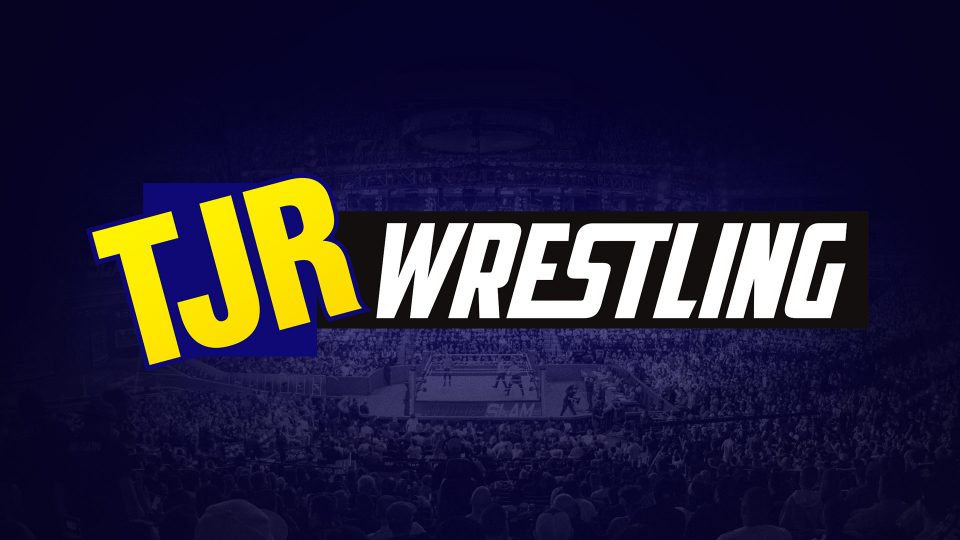 Welcome to the WWE Raw Deal review right here on TJRWrestling. The next WWE PPV is Money in the Bank on May 10, which is this Sunday. This episode of Raw was taped last week although we don't get much in the way of spoilers due to the health crisis preventing fans from being there. However, there was a bit of news going into this show regarding a return that was announced, but I won't mention it here.
Regarding the health crisis, WWE posted on Monday that they have created some masks on WWEShop that fans can purchase and 100% of the purchases will go to Americares. Here's a look at them:
The link on WWEShop is right here if you want to get one. The only one I'd consider is Macho Man, but I don't buy wrestling merchandise. It's a pre-order and they're not available until June 1, which is a bit of drag if you want one sooner, but that's what it says on the site.
Before I get started this week, please check out my review of the WWE Untold episode about the Triple H vs. Cactus Jack/Mick Foley feud from early 2000. It debuted on WWE Network on Sunday and since I loved the rivalry, I had to write about it. The WWE Untold episode review also includes my reviews of their memorable Royal Rumble 2000 and No Way Out 2000 PPV matches. I highly recommend checking out that episode of WWE Untold. I'm also looking forward to "The Undertaker: The Last Ride" WWE Network special premiering on Sunday.
From the WWE Performance Center in Orlando, Florida, this is the Raw Deal for episode #1406 of Monday Night Raw. Follow me on Twitter @johnreport. Please visit TJRWrestling.net daily for our regular updates on the wrestling business featuring WWE news coverage, insightful columns from our team along with reviews about wrestling's past and present. Let's roll.
There was a video showing the contract signing from last week's Raw when Drew McIntyre and Seth Rollins made their WWE Title match official for Money in the Bank. Murphy showed up to try to attack Drew, but McIntyre cleared house to stand tall. The Raw intro video aired after that.
This week on Raw: Drew McIntyre vs. Murphy. The announce team is Tom Phillips, Byron Saxton and Samoa Joe just like last week.
VIP Lounge Hosted by MVP
Montel Vontavious Porter was in the ring hosting the VIP Lounge with couches in the ring. MVP talked about how there was a chaotic brawl last week. This week, they are going to return to class with the Raw women's Money in the Bank competitors. A clip aired from last week when Asuka, Nia Jax and Shayna Baszler got in a big brawl with Jax looking dominant by the end of it.
Asuka entered the VIP Lounge first in wrestling gear, Shayna Baszler was next in street clothes and then Nia Jax was last in wrestling gear. Asuka did some dancing to Jax's music because Asuka rules.
Jax was asked if she has the skillset to make it from the first floor to the roof and then win the Money in the Bank ladder match. Jax talked about how she has destroyed every opponent they put in front of her. Jax said she was dominant and relentless. Asuka ranted in Japanese and she said "big booty" at Jax at some point. Baszler said she does her talking with her actions and that is the biggest difference between her and every other competitor in the match. Asuka did more Japanese ranting.
Asuka and Baszler stood up while Jax was still seated, so they kicked Jax to knock her out of the ring. Jax took a very slow bump to get out of the ring. MVP prevented Asuka and Baszler from fighting.
Analysis: It was decent as an opening segment to show that maybe Jax isn't going to dominate at Money in the Bank because Asuka and Baszler worked to her. Jax's bump to the floor was so slow it looked like it was slow motion. Asuka's ranting in Japanese is funny and so is the way she dances during theme songs. I'm probably picking Shayna Baszler to win the MITB contract, but I may change my mind by the time we post our preview on Saturday.
There were highlights from last week showing Apollo Crews hurting his left knee on Raw last week. It was a storyline injury. Later, it was revealed that Crews is not medically cleared to compete at Money in the Bank on Sunday.
Bobby Lashley was shown warming up backstage with Lana because he's in the Gauntlet Match up next.
Next week on Raw they said Becky Lynch will confront the Money in the Bank winner. What if it's a Smackdown woman? I think it's telling us that it is one of the Raw women and that's what I expect anyway.
Analysis: Becky has had nothing to do for the last month on Raw. I wish I had nothing to do for a month. I'm not blaming her. The creative team hasn't had anything for her.
(Commercial)
Bobby Lashley entered without "wife" Lana by his side. Titus O'Neil entered as the opponent. The announcers said they didn't know how many guys are in the match or who is coming out in what order.
The Last Chance Money in the Bank Qualifying Gauntlet Match
Bobby Lashley vs. Titus O'Neil
O'Neil with some punches, Lashley got some momentum going and Lashley hit a Spear for the pinfall win in about one minute.
Titus O'Neil has been eliminated
Bobby Lashley vs. Akira Tozawa
Tozawa slid in the ring and he hit a missile dropkick. Lashley got back up and hit a Spear to pin Tozawa in about 30 seconds.
Akira Tozawa has been eliminated
Bobby Lashley vs. Shelton Benjamin
Benjamin was aggressive early with punches and he hit a Blockbuster neckbreaker off the ropes. Benjamin with a rising knee while Lashley was on the apron. Benjamin with an attack on the floor, but then Lashley took over by sending Benjamin back first into the barricade two times. Lashley whipped Benjamin into the barricade again. Back in the ring, Benjamin avoided a Spear and hit a spinning kick. Lashley managed to come back quickly for the pinfall win after about two minutes.
Shelton Benjamin has been eliminated
Humberto Carrillo entered next. He hasn't been used that much of late.
(Commercial)
The match was in full swing when they returned.
Bobby Lashley vs. Humberto Carrillo
Lashley sent Carrillo into the turnbuckle, Carrillo with a kick, but Lashley came back with a slam and a running shoulder tackle. Lashley tried a slam, Carrillo landed on his feet and hit a kick to the face. Carrillo hit a missile dropkick off the top rope followed by a rolling moonsault for two. Carrillo went up top and Lashley gave him a slam off the top. Lashley with a corner clothesline. Lashley was aggressive attacking Carrillo with punches and kicks, but referee Shawn Bennett disqualified him because Lashley put his hands on him.
Bobby Lashley has been eliminated
Lashley tossed Carrillo out of the ring and Lashley hit a Spear. Lashley worked over Carrillo with more punches when referees went down to the ring.
Analysis: That was a weak elimination, but it keeps Lashley strong by not being pinned.
Angel Garza entered with Zelina Vega to face off against his own cousin Humberto Carrillo after a break.
(Commercial)
There was a commercial about a WWE on Fox special showing "WWE's Greatest Ladder Matches" this Saturday.
The Gauntlet match continued.
Angel Garza (w/Zelina Vega) vs. Humberto Carrillo
Garza was in full control with a dropkick while Carrillo was trapped against the ropes. Garza took off the pants to reveal the tights, he hit a double leg drop and a dropkick for two. Garza was pulling back on Carrillo's leg/arm as Lana was shown backstage saying if she was in Lashley's corner she could have helped, but Lashley told her "not now" and left. Garza with a knee lift followed by a reverse slingshot suplex and a superkick for two. Carrillo with a kick to the face, then a hurricanrana and a jumping kick to the head for two. Garza hit a standing moonsault that got a two count. Garza grabbed a chinlock. Garza trapped the legs of Carrillo while pulling on the arms and Carrillo got out of it. Garza hit a moonsault off the middle rope for a two count. Carrillo got out of a Wing Clipper attempt and got a sunset flip into a pinfall win on Garza. This fall went about seven minutes.
Angel Garza has been eliminated
Analysis: That was Garza getting offense for the majority of that match until Carrillo was able to counter a finisher into a pinfall. Good offense by Garza throughout, but it was not an exciting sequence.
Austin Theory entered as the next guy in the gauntlet.
(Commercial)
That was a short commercial when they returned from break.
Humberto Carrillo vs. Austin Theory
Theory was in control as he had a waistlock on Carrillo to ground him on the mat. When Carrillo knocked Theory down with an elbow drop, Theory came back with a dropkick. Carrillo was selling a rib injury as he kicked Theory in the ribs and Carrillo went for an attack off the ropes, but Theory punched him in the chest for a two count. Theory set up Carrillo soon the top rope and connected with a superplex, but Carrillo hooked the legs to pin Theory. This fall went about four minutes.
Austin Theory has been eliminated
Analysis: It was another finish with Carrillo finding a way to get an elimination after selling during most of the fall.
Welcome back to the great and phenomenal AJ Styles for his first appearance since losing the Boneyard Match at WrestleMania one month ago.
Analysis: This was reported a few days ago. It wasn't confirmed that Styles would be in this match, but it made sense for him to be here.
(Commercial)
AJ Styles vs. Humberto Carrillo
Carrillo started aggressively with a dropkick followed by punches. Styles came back with knees to the ribs with Carrillo continuing to sell the rib injury. Styles slapped on an abdominal stretch to work on the ribs some more with Carrillo getting to the ropes to break the hold. Carrillo with a forearm, Styles avoided a corner charge and Styles kicked the leg followed by a dragon screw leg whip. Styles worked on the left knee of Carrillo stomping on it and wrenching on it. Carrillo avoided a leg attack, Carrillo with a DDT and an enziguri kick. Styles went for strikes, but Carrillo avoided it and hit a spinning kick to the head. Carrillo got an inside cradle for two. Styles got back up and they each hit a clothesline. Styles with a pumphandle gutbuster and Styles slapped on the Calf Crusher. Carrillo tapped out, so Styles won after about five minutes.
Humberto Carrillo has been eliminated
The entire gauntlet match went about 41 minutes.
Winner of the Money in the Bank Qualifying Gauntlet Match: AJ Styles
Analysis: **3/4 That's my rating for the entire Gauntlet Match. I thought Humberto Carrillo had a decent showing as the babyface that took a beating for over 20 minutes, but it wasn't that exciting the whole way through. Styles was aggressive from the moment he got out there and was booked strong. I figured Styles was going to win this. He was clearly the best choice.
AJ Styles was announced as the winner of the Money in the Bank qualifying match.
After the victory, Styles continued his attack on Carrillo by attacking the leg of Carrillo. Styles went back in the ring for a promo.
The complete field for the men's Money in the Bank match is now AJ Styles, Rey Mysterio, Aleister Black, Daniel Bryan, King Corbin and Otis.
Styles did a promo saying he's not a zombie. Styles said that he lost, but so what? Styles said there are no rules in a Boneyard Match and that was then, but this is now. Styles said he has seized an opportunity because he is in the most unique Money in the Bank Ladder Match. Styles said that it is worth it. Styles said he'll do anything and he means anything to win that Money in the Bank Ladder Match. Styles said if he had to throw Rey Mysterio or Aleister Black off WWE Headquarters then so be it because they have been through what he's seen. Styles said that he's going to be number one because he's winning that contract where he's guaranteed an opportunity at the WWE Championship. Styles said that when he gets that contract Mr. Money in the Bank will be phenomenal.
Analysis: Good promo by AJ Styles. I missed him while he was gone because he's one of the best overall performers in WWE. I think Styles is going to win Money in the Bank and get the contract. It would be fun to watch him as Mr. MITB.
Seth Rollins is up next.
(Commercial)
There was a Money in the Bank Moments Countdown with #10 being AJ Styles slamming Kevin Owens on a ladder in 2017. The #9 moment was Ember Moon hitting a cross body block on Sasha Banks on a ladder in 2018. The #8 moment was Triple H attacking new WWE Champion Daniel Bryan and Randy Orton cashed in Money in the Bank, which he won earlier in the night, and became WWE Champion. That was in 2013.
Let's Hear from Seth Rollins
Seth Rollins entered for an in-ring interview conducted by the lovely Charly Caruso. Rollins and Caruso were seated in chairs in the ring.
Rollins was asked for any predictions for the McIntyre vs. Murphy match. Rollins said whatever is meant to be will be and he as utmost confidence in his disciple Murphy. Rollins said that McIntyre is a fighter, warrior and an honorable man, but he is not a leader. Rollins said that it is not Drew's destiny to be the champion that takes them into the future – that is Seth's destiny. Rollins said that Drew will put up a hell of a fight at Money in the Bank because the WWE Championship means too much to Drew, but Seth is willing to sacrifice himself for the greater good that is his destiny. Rollins said he's not trying to take something from McIntyre. Rollins said that being a champion and being a leader is more than what you do in the ring. Rollins said you represent a generation and you have to be that leader while claiming that Drew is not ready for that. Rollins said that is not trying to crush Drew's dreams. Rollins said that he's not taking anything from him, he's trying to unburden him and he's trying to save Drew McIntyre. Rollins said that is the absolute truth. Rollins said that at Money in the Bank, his destiny will be his reality when he stands in this ring with his hand held high and the announcement rings true: "And new WWE Champion, the Monday Night Messiah…Seth Rollins." Seth's music played to end it.
Analysis: That was a quality heel promo by Rollins as usual. I know some people don't like Rollins and that's fine, but he's in a comfort zone as a heel doing the Monday Night Messiah gimmick. I've always liked him although his face run sucked last year in part because of a lack of quality heels for him to face. At least now that he's in heel mode he feels fresh again. I liked the logic of his character saying he needs to win to be a leader and Drew isn't that leader. I would be shocked if McIntyre lost the WWE Title at Money in the Bank.
The team of Brendan Vink and Shane Thorne were approached by MVP, who gave them a pep talk. It led to a motivational speech from MVP with Thorne saying they won't lose to Cedric and Ricochet again. Vink talked about how they were going to win while mentioning he was 6'5" because that's tall, pal. This was basic.
A commercial aired for Total Bellas. It featured some terrible acting. Poor Daniel Bryan.
(Commercial)
It was announced that Edge and Randy Orton will both be on Raw next week. They have both been absent since WrestleMania. Both men have been missed.
There was a video about the Make a Wish foundation and WWE's work with them.
Murphy was interviewed backstage by Charly Caruso, who asked why Murphy was so loyal to Rollins. Murphy said that he needed Rollins and Seth needed him. Murphy said that he has developed so hopefully one day he's on the same level as Seth Rollins, or maybe one day he'll be better. Murphy said they know that day will come, but that's later. Murphy said that he thinks Seth can beat Drew McIntyre and Murphy knows he can beat Drew too. That was it.
Brendan Vink and Shane Thorne did not get a televised entrance. We don't know much about them other than they are Australian. Thorne was part of another tag team that had success, but his partner left the company. There was no MVP with them. Ricochet and Cedric Alexander entered to Ricochet's music.
Brendan Vink and Shane Thorne vs. Ricochet and Cedric Alexander
Cedric with a kick early on, but then Vink got a hold of Cedric and sent him into a turnbuckle. Thorne tagged in, he hit a forearm and Cedric hit a dropkick. Ricochet tagged in for a double team neckbreaker into a backbreaker for two. Cedric back in, Thorne sent him to the apron, Vink distracted and Throne knocked Cedric off the apron to the floor. Vink tagged in leading to him whipping Cedric back first into the barricade. Cedric with a neutralizer kick to Vink and Ricochet tagged in against Thorne. Ricochet with a springboard cross body block, then a kick to the head of Thorne and a hurricanrana off the top. Cedric tagged in with a running forearm, corner dropkick by Ricochet and Alexander hit a Tornado DDT on Thorne for two with Vink breaking it up. Ricochet sent Vink out of the ring. Thorne with an elbow, Vink tagged in, Cedric with a knee to the face and Vink sent Cedric into the corner while Ricochet was the legal man with a kick. Thorne with a cannonball on Cedric against the corner, Ricochet kicked Thorne down and Vink hit a running big boot to the face of Ricochet for the pinfall win after about five minutes.
Winners by pinfall: Brendan Vink and Shane Thorne
Analysis: **1/2 This was decent. It's an attempt by WWE to try to add some depth to the tag team division by giving Vink and Thorne a win over the Ricochet/Alexander team that had gained some momentum in the past. Vink using a big boot to the face as a finisher isn't that interesting since there are several guys using a kick to the face finishing move. There are too many of those. Ricochet and Alexander beat Vink and Thorne in the past, so 50/50 booking strikes again.
There were more Money in the Bank moments: Brock Lesnar winning Money in the Bank in 2019 was #7. They showed clips of Lesnar dancing with the MITB briefcase. It was off to 2006 for #6 with a clip of Shelton Benjamin doing an incredible somersault dive onto a pile of guys outside the ring. In at #5 is Bayley cashing in Money in the Bank last year on Charlotte Flair to cash in the MITB briefcase and leave with the Smackdown Women's Title.
Analysis: Every moment they have picked features somebody that still works for WWE. That is not a surprise.
(Commercial)
A video aired about when the Street Profits won the Raw Tag Team Championships earlier in the year. That was sponsored by Dairy Queen.
The Street Profits duo of Montez Ford and Angelo Dawkins entered for this non-title. Ford and Dawkins did a promo saying that the Performance Center is where they were born as a team. Ford said that tonight they are up and then they said together that "we want the smoke." That means they want a fight.
The Viking Raiders duo of Erik and Ivar entered as the opponents.
(Commercial)
This Wednesday on NXT it's Adam Cole defending the NXT Championship against Velveteen Dream and Charlotte Flair defends the NXT Women's Championship against Io Shirai. Both of those matches should be great. I don't think either match will have a title change although if Dream wins that would be cool.
The Street Profits (Montez Ford and Angelo Dawkins) vs. The Viking Raiders (Erik and Ivar)
This is not a title match. Erik charged, Ford avoided it, Erik launched Ford over his back and Ford landed on his feet. Erik punched Dawkins off the apron. Ford used his agility to break free, but then Erik hit him with a forearm. Ivar with a boot to the face of Dawkins on the floor. Erik with an overhead suplex on Ford and Ivar with a cross body block on Dawkins on the floor. Erik with a knee to the face with a hard knee slap, Erik with a powerbomb on Ford and Ivar tagged in with a splash off the top on Ford for two. Ford with a jawbreaker on Ivar, Dawkins tagged in and connected with punches followed by a dropkick. Ford with a corner splash on Ivar, but Ivar hit a clothesline on Dawkins. Erik was legal with a dropkick and he slammed Ivar into Ford against the turnbuckle for a two count. Ivar with a knee to the ribs on Ford, then a punch and an armbar. Erik with a shoulder tackle, but then Ford got a rollup for two. Dawkins got the tag with two clotheslines and an Exploder Suplex on Erik. Dawkins with a corner splash on Erik followed by a corner splash. Erik tried an attack, but Dawkins punched him. Dawkins with a shoulder tackle that sent Ivar into the barricade as Dawkins was in control leading to a break.
(Commercial)
The show returned with Dawkins grounding Erik with a chinlock until Erik elbowed his way out of that. Ford hit a dropkick on Erik and Ford landed on top for a two count. Ford gets incredible height on that dropkick. Dawkins tagged in and he was met by a hard punch by Erik. Ivar tagged in with a boot to the face and a seated senton out of the corner. Ivar with a clothesline on Ford. Ivar hit a running splash on Dawkins against the turnbuckle for a two count. Erik was back in for a slapping knee to the face for two. Dawkins came back with a gutwrench suplex on Erik. Ford got the hot tag against Ivar with Ford connecting with punches, two clotheslines, Ivar with a cartwheel and Ford with a kick to the back of the neck. Dawkins tagged back in, Ford with a kick to the head and a double team slam by the Profits. Dawkins slammed Ford onto Ivar for a two count. Ford tagged back in, Ivar came back with a handspring back elbow on both Profits. Erik tagged back in with a backbreaker on Ford along with a stomach breaker. Ivar got the tag, Erik with a punch and Erik lifted up Ford for their finisher, but Dawkins hit a spear on Erik. Ford hit a DDT on Ivar. Dawkins was back in with a spinebuster and Ford hit a Frog Splash off the top on Ivar for two as Erik hit a running knee on Dawkins to break up the pin. That looked nasty. Erik with a back body drop that sent Ford out of the ring. Erik launched Dawkins in the air and Ivar hit the Viking Experience powerslam for the pinfall win. It went 16 minutes.
Winners by pinfall: The Viking Raiders (Erik and Ivar)
Analysis: ***1/4 This was an entertaining, competitive match with the Viking Raiders doing a nice job of working together to pick up the big win. Erik really did a great job of hitting some big moves while the Street Profits had a few moments where it looked like they might win. I continue to be impressed by Ivar's athleticism in every match he's in. The result didn't surprise me at all. The frustrating thing about this booking is that Smackdown had something similar with champions losing non-title to build up challengers. Why is WWE's creative so lazy that they can't think of something else? Please be better.
Drew McIntyre was interviewed backstage by Charly Caruso. McIntyre said that if the messiah Rollins is willing to sacrifice his disciple Murphy then who is he to deny a slaughter? McIntyre faces Murphy later on Raw.
(Commercial)
There were more Money in the Bank moments shown. It was back to 2019 for #4 with Andrade hitting a sunset flip Powerbomb on Finn Balor onto a ladder. The #3 moment was Edge cashing in the Money in the Bank contract against Edge at New Year's Revolution 2006 to become WWE Champion for the first time. The #2 spot was from 2007 with Jeff Hardy hitting a leg drop on Edge through a ladder with Jeff jumping off a huge ladder. It was an insane spot.
The Viking Raiders were interviewed by Charly Caruso. Ivar talked about how they respected and liked the Street Profits, but they are the better team. Erik said that the raid is on and tonight they extinguished the smoke.
There was a replay of AJ Styles winning the Gauntlet Match earlier on Raw and then Styles did a promo. They replayed the part about Styles saying if that means tossing Rey Mysterio or Aleister Black off WWE HQ then so be it.
Aleister Black did a promo in a darkened room with smoke. Black wondered how it felt for AJ Styles to be buried six feet deep and being surrounded by darkness. Black said that it didn't make Styles humble because he's talking about throwing Black off the building. Black said that if Styles throws him off the building, AJ should pray that Black doesn't get back up because Black will climb that ladder and get that Money in the Bank contract and he threatened Styles saying he'll wish he was still buried six feet.
Analysis: I'm all for a Black vs. Styles rivalry after Money in the Bank. It seems like they are heading in that direction since they both mentioned eachother in this episode. It would be a fresh rivalry for both guys even though I know they wrestled earlier in the year. I think a more meaningful feud is needed between them.
Charlotte Flair is up next.
This week on Smackdown: Mandy Rose vs. Sonya Deville.
(Commercial)
Rey Mysterio did a promo saying that he's been through a lot in his career and said that this is the riskiest match in his career. Rey talked about the briefcase can lead to a championship match at any time and at any place. Rey said that his career is closer to the end than it is to the beginning, which is true. Rey said it's risky, but the risk is worth the reward.
Charlotte Flair made her entrance for a match while wearing the NXT Women's Title. Flair is a 12-time Women's Champion as Phillips said. The 12 number counts her two NXT Titles along with the Raw, Smackdown and WWE Women's Titles she has won.
Flair did a promo saying she's the hardest working woman in the industry. Flair said she's been working Mondays and Wednesdays while this Wednesday she'll face Io Shirai for the title. Flair said that Io said that Flair was her dream opponent. Flair said that she gets to make Io's dreams come true and Io gets to bow down to the queen.
Liv Morgan showed up for a promo saying not all of them had a silver spoon shoved into their ass…and then she said mouth. Morgan told "Char" that sooner or later she's going to be a champion. Flair told Morgan that she knows who she is, she's Ric Flair's daughter and born with a silver spoon, but she is damn proud of it. Flair said she thought Morgan was going to say that Charlotte was her dream opponent like Io said. Flair said that Morgan and Shirai will bow down to The Queen. Morgan asked for a referee to come down to see what happens. Phillips asked if we're going to see a match. Of course we are going to see a match since they are in their ring gear.
Analysis: I'm glad that Liv Morgan continues to be put in the spotlight as she got victories over Ruby Riott and now she's against a bigger name like Charlotte Flair. The trash talk that Morgan did to Flair was similar to every opponent Flair faces and Flair's defense is always the same. At least it's a fresh matchup.
(Commercial)
There was a video about Jinder Mahal, who returned to Raw last week after missing nearly a year following knee surgery. They showed highlights of Mahal looking dominant including his 2017 WWE Title reign.
Charlotte Flair vs. Liv Morgan
This is not for Flair's NXT Women's Title. Flair sent Morgan across the ring followed by a kip up to show off Flair's confidence. Flair grabbed a headlock followed by a shoulder tackle and a kick to keep Morgan down. Flair sent Morgan into the turnbuckle, Morgan hit a back elbow and Flair hit a forearm. Morgan hit a running dropkick to send Flair into the turnbuckle and Morgan hit a headscissors. Flair came back with a clothesline. Flair avoided a corner charge, but Morgan hit a dropkick off the middle ropes. Flair came back with a hiptoss into the turnbuckle and some stomps to the back leading to a break.
(Commercial)
The match continued with Flair remaining in control by using her knees to attack the head of Morgan. Liv fought back with punches, then she ducked an elbow and Morgan hit two clotheslines. Morgan with a hair whip into the mat followed by an enziguri kick. Morgan stomped on Flair's back for a two count. Flair came back with a back elbow, then a forearm to the face while Morgan was on the apron and Morgan slid back in going for a cover, but Flair stomped on her repeatedly. Morgan came back with a jawbreaker and Morgan jumped off the ropes with double knees to the face. Flair blocked a headscissors and hit an impressive Powerbomb for a two count. That was a great spot. Flair worked over Morgan with hard chops, Morgan jumped off with a dropkick, but Flair slapped on the Boston Crab submission. Morgan managed to get to the ropes to break the hold. Morgan tripped up Flair with a drop toe hold into the middle rope. Flair with a backbreaker and then she sent Morgan into the turnbuckle. Flair was seated on the turnbuckle with Morgan hitting a double knee Codebreaker like move for a two count. Great nearfall right there. Morgan went for her finish off the ropes, Flair moved, rolled her up and Flair slapped on the Figure Eight submission on Morgan for the tapout victory after 12 minutes.
Winner by submission: Charlotte Flair
Analysis: ***1/4 I liked this match quite a bit. I was worried when they booked it that Flair would win in under five minutes and make Morgan look bad, but Morgan got in a lot of offense. There were a few believable finishing spots in the match as well. Liv Morgan continues to impress me. I can see her winning a Women's Title later this year at some point. Losing to Flair here isn't going to hurt her that much. I think Morgan impressed a lot of people with this performance. Some champions like Flair are booked strong by winning non-title like this while others (like tag teams) are not.
There was the #1 Money in the Bank moment featuring Seth Rollins cashing in at WrestleMania 31 to leave with the WWE Title in the main event. That was five years ago in 2015. Great moment. The weird thing is they showed Rollins hitting The Stomp on Lesnar, but it was Rollins pinning Roman Reigns to win and they didn't even show Reigns although Reigns was in the background earlier. That was odd. The people that think there is heat on Reigns will think it means something. I am not one of those people. I don't think there's heat on him.
Analysis: The biggest obvious thing they missed in this list is Dolph Ziggler's cash in for the World Title in 2013. Slamming a guy on a ladder is not better than that moment. They missed a lot of other things too, but it's WWE. They have a selective memory.
(Commercial)
There was a video shown of WWE Headquarters with Saxton talking about how the Money in the Bank matches will be all over the building. We will have a Money in the Bank preview posted on TJRWrestling only on Saturday morning.
Drew McIntyre entered for the match against Murphy. Drew defends the WWE Title against Seth Rollins at Money in the Bank on Sunday. Murphy entered with Seth Rollins, who stood on the stage to watch.
Drew McIntyre vs. Murphy (w/Seth Rollins)
This is not for Drew's WWE Title. McIntyre with a running shoulder tackle, so Murphy bailed to the floor. McIntyre hit a kick to the face to knock Murphy down on the ramp. McIntyre drove Murphy repeatedly into the barricade as well as the side of the ring apron. McIntyre sent Murphy over the barricade. McIntyre went back into the ring, then back out and he hit a hard chop to the chest followed by a punch to the face. McIntyre looked at Murphy, so Murphy kicked him and Murphy sent McIntyre into the barricade two times. Murphy shoved McIntyre face first into the ring post. Back in the ring, Murphy jumped off the top with double knees on McIntyre for just a one count. Murphy kicked McIntyre in the back repeatedly, then two chops and McIntyre came back with a Glasgow Kiss headbutt. Murphy sold that like he was knocked out. McIntyre charged right into a boot to the face by Murphy. There was a jumping kick to the face by Murphy, then Murphy climbed the turnbuckle and McIntyre chopped him to the floor. That was loud. Back in the ring, McIntyre jumped off the top with a clothesline followed by a kip up. McIntyre picked up Murphy on his shoulder and went to the turnbuckle, but Murphy countered into a kick to the head. Murphy with a Powerbomb out of the corner for a one count. Murphy charged after doing the 3, 2, 1 but McIntyre met him with the Claymore Kick and McIntyre pinned Murphy to win after six minutes. Awesome sell by Murphy on the Claymore Kick there.
Winner by pinfall: Drew McIntyre
Analysis: **1/2 It was another strong showing for McIntyre, which has been consistent for him since he's been in the main event picture this year. I really like how Drew has been booked. It was interesting that Murphy could only get one counts on Drew, which also shows how strong Drew has been as champion because you don't see guys kicking out at one very often, yet here's Drew doing that multiple times. The Claymore Kick at the end looked devastating because Murphy ran right into it and the way Murphy sold it with a big flip was impressive too.
After the match, Rollins went to the apron to tease an attack. McIntyre was ready for him, so Rollins backed away like the cowardly heel that he is. McIntyre celebrated in the ring as his music played. When Drew turned back around, Rollins hit him with a superkick. Rollins said that this is not about you, this is bigger than you, this is better than Seth and this is bigger than…Rollins grabbed the WWE Title. Rollins went for The Stomp, but McIntyre got up and gave him the Glasgow Kiss headbutt. McIntyre wanted the Claymore Kick, but Rollins bailed. McIntyre was in the ring with Rollins on the stage and they had a staredown as Raw ended right there.
Analysis: I liked the spot with Rollins getting the cheap kick in, but once again McIntyre was able to recover and stand tall. I fully expect McIntyre to retain the WWE Title at Money in the Bank.
Three Stars of the Show
AJ Styles
Drew McIntyre
Charlotte Flair/Liv Morgan
The Scoreboard
6.75 out of 10
Last week 5.75
2020 Average: 6.39
Final Thoughts
I thought it was a pretty good episode of Raw considering the circumstances with no fans. There were slow spots for sure, but I liked the focus on in-ring action. Most of the promos were fine too. It's my highest score for Raw in the last four weeks. I was glad to see AJ Styles back in action while also picking up a big win to qualify for Money in the Bank and I liked his promo as well. I also like Drew McIntyre has been booked as a dominant WWE Champion. Drew comes across as an easy guy to root for. That's what you want to see out of the babyface WWE Champion.
The match quality for most of the night was pretty good with Viking Raiders beating Street Profits while Liv Morgan came close to beating Charlotte Flair in a competitive match. There are some weeks where Raw is very boring due to a lot of squash matches, but this week it felt like a more meaningful show. There were some quick falls in the Gauntlet Match although that was fine with me. I liked how it was booked with Styles as the winner while Humberto Carrillo had a nice showing too. The Tag Team Champs losing non-title in the exact same manner that the SD Tag Team Champs lost non-title last week is annoying because it's so repetitive. Please be more creative than that.
I think Raw has been better than Smackdown heading into Money in the Bank, especially in terms of the main title feuds and the two Money in the Bank ladder matches. We'll have our Money in the Bank preview on TJRWrestling on Saturday morning.
The WWE Money in the Bank pay-per-view takes place this Sunday, May 10. Here's the lineup so far:
WWE Championship: Drew McIntyre (c) vs. Seth Rollins
Universal Championship: Braun Strowman (c) vs. Bray Wyatt
Men's Money in the Bank Contract Ladder Match: Daniel Bryan vs. Aleister Black vs. Rey Mysterio vs. King Corbin vs. Otis vs. AJ Styles
Women's Money in the Bank Contract Ladder Match: Asuka vs. Shayna Baszler vs. Nia Jax vs. Dana Brooke vs. Lacey Evans vs. Carmella
Smackdown Tag Team Championships: The New Day (c) vs. The Forgotten Sons vs. Lucha House Party vs. The Miz and John Morrison
Smackdown Women's Championship: Bayley (c) vs. Tamina
There will probably be a few more matches added before Sunday.
—
You can contact me using any of the methods below. Be safe and smart out there.
Thanks for reading.
John Canton
Email: mrjohncanton@gmail.com
Twitter: @johnreport